Balcony garden ideas – 10 ways to create a lush oasis in the smallest of spaces
Our favorite balcony garden ideas, curated tips and expert advice will inspire you to make the most of even the smallest of balcony gardens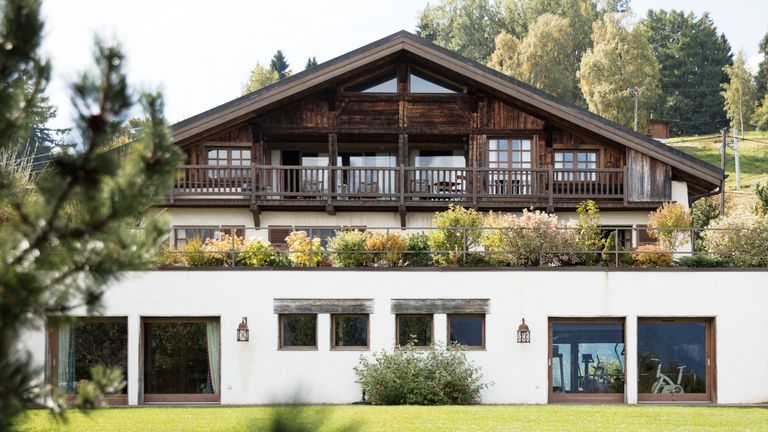 (Image credit: Future / Paul Raeside)
These balcony garden ideas will help you create a beautiful space and reap the benefits of outdoor life, even if you live in the city and don't have a garden.
Considering the weather conditions, such as the amount of sunlight the balcony gets and how windy it can be, will help when deciding which flowers to purchase or grow.
And, if you're not sure where to start and need some fresh garden ideas to inspire you, we've asked the experts to share their balcony garden knowledge with us – just for you.
Balcony garden ideas
These are our favorite small garden ideas for balcony gardens – plus tons of design advice and inspiration.
1. Take advice from a garden designer
Specialising in small-space gardening and the ever-popular trend of container planting, Isabelle Palmer of The Balcony Gardener (opens in new tab) is deftly positioned to provide expert balcony garden ideas that will transform bijou outdoor areas into 'the fifth room'.
'When I first moved to London I had a flat with two very small balconies – it was a contrast to the large garden I was used to growing up, and I wanted to recreate a piece of that in my new home.
'At home now I have a balcony and a larger garden, so I feel connected to containers or landscaping. Both are enjoyable, but if I had to pick it would be containers, the main benefit being the instant gratification.'
Here, a selection of colorful containers and pots – filled with fragrant plants – standout against a simple backdrop.
2. Set up a dedicated spot for an oversized planter
Planting in balcony gardens can be more complicated than backyards as there's no soil to plant directly into, and often the space is much smaller too – but this doesn't mean that you're unable to enjoy the beauty of plants and flowers.
Using containers and pots means that you can position your plants anywhere in the space and is a great way to personalise and add color to a balcony. Adapt the size and amount of pots to the space and your taste.
Plenty of pots may add charm and personality, but you may prefer to take inspiration from these courtyard garden ideas and create a more minimalist space with just one oversized planter, as shown above.
3. Add a table and chairs to large balcony gardens
Balcony gardens are the perfect place to enjoy a morning coffee or an afternoon tea, so why not set up a cozy spot to perch.
This space mixes nature with surrounding structures, in a way that is very original. The style is undulating and looks like a beautiful picture. There's structure, but there's a wild harmony to it that fits with the overall design ethos.
4. Create a fifth room with your balcony garden ideas
Use your balcony to plan a small garden that complements the rest of your home decor.
'I approach designing balconies as I would do any other room in the house,' advises Isabelle Palmer (opens in new tab). 'Clients will tell me about the sort of gardens they like, and we try and create a condensed version of that. I pick up on the style of the room that leads to the balcony.
'There might be a beautiful painting on the wall that will inform the color choices of the plants. I think of the garden as the fifth room and make the design fit the aesthetic.
'The finished space should elongate the home, so interior design is as important as garden design when it comes to small gardens and balconies.'
5. Plant according to sunlight
You need to consider how much sunlight your balcony gets. This may mean you have to position plants in certain places, and it will also help in deciding which plants to choose.
If you get sunlight pretty much all day, choose varieties such as petunias or marigolds. If sun is hard to come by, primroses and foxgloves would be good options.
6. Take the weather conditions into consideration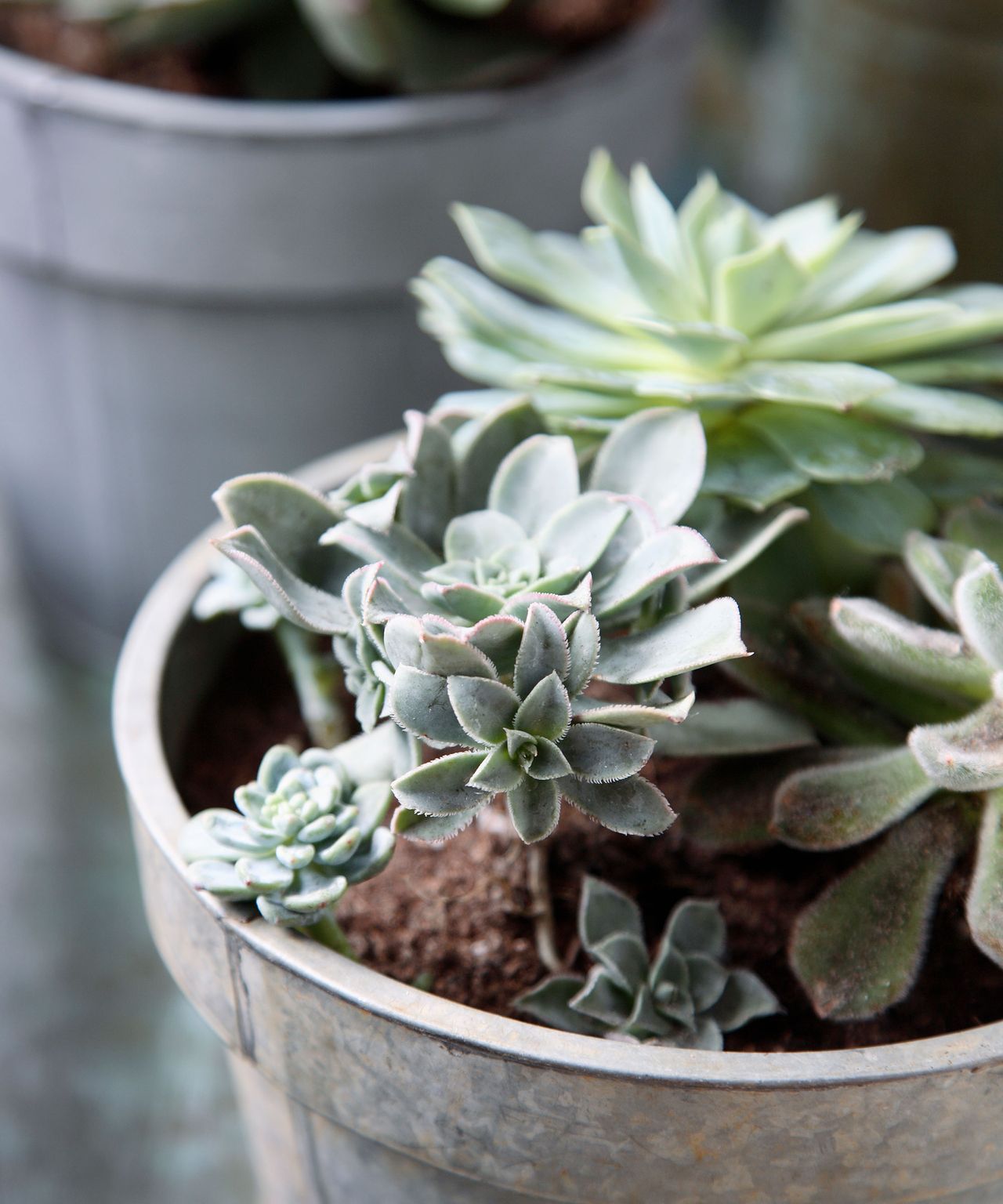 If your balcony is quite high up, or you are planning a roof garden, your plants may have to also survive the harsh wind. If this is the case, try and find more sheltered areas to position the plants.
Plants which are low-lying and therefore less likely to break in the wind, such as begonias, chrysanthemum, pansies and succulents, should fare better than taller plants such as delphiniums.
7. Pretty up with picture-perfect pots
If you have no soil to plant directly into, containers are a great alternative and will provide the conditions needed to grow flowers. You can choose from pots, hanging baskets and window boxes.
Containers are a great way to let your personality shine. For the eco-conscious, you could use an old wellington boot as a container or find a brightly colored pot to add some happiness and color to your balcony garden ideas.
8. Keep balcony plants hydrated
Plants will need to be watered in order to survive and thrive. Think about the best way to do this. If you can, install an outside tap that will save you carrying water from inside the building, or find a way to collect rainwater if you want to incorporate sustainable small garden ideas into your scheme.
If this isn't possible, think about the number of trips you'll have to do, and don't get more plants than you'll be willing to water. It's also a good idea to invest in a garden watering can for those top-ups for thirsty plants.
9. Experiment with pots, plants and heights
Consider the direction you want to grow your plants in. Using bigger pots and growing vertically is easier and definitely a popular option in balcony garden ideas.
Having several hanging baskets all at different heights against a bare wall can create a great feature, like in the balcony garden above, and could be the main focus of the space.
10. Choose the right colors for a small balcony
'Choose the colors that you love, but don't go too vivid – restrict your palette to around three different colors that work well with each other,' advises Isabelle.
If you want to make a small garden look bigger, Isabelle advises: 'Lighter color flowers really open up a space, so put your lightest flowers at the furthest point so that your eyes are drawn outwards.'
How do I arrange my balcony garden?
How you arrange your balcony garden will depend entirely on the size of available space – and, what you hope to achieve from this extra room.
'Nearly every brief used to have "pretty and low-maintenance" at the top, whereas now it's about more than that,' says Isabelle. 'Mindfulness and tranquility play a huge part in balcony garden ideas, and people want to feel connected to nature – it's about creating a welcoming space for wildlife as well as family and friends.'
'The therapeutic element means that people are happy to spend a bit more time growing and maintaining. Next year it will be even more about multitasking. We expect our balcony gardens to work a lot harder for us and become so much more than just a place to sit and have lunch. They are an entertaining space, a work place, a vegetable garden and a healing retreat.'
What plants grow well on a balcony?
The plants that grow well in balcony gardens will depend which direction the space is facing and how much sunlight it receives during the day.
'I would always begin with an evergreen palette so you can maintain your garden all year round – choose things like gymeas and yuccas, ivy, and waxy leaf plants, because they are more durable in terms of gardening,' says Isabelle. 'Ferns are great, especially if you have a shadier area.'
You can even include one or two of the best trees for a small garden, planted in pots or containers.
How do I start a small balcony garden?
It is easier than you think to plan small balcony garden ideas. With a just little know-how, you will be well on your way to creating a space that meets your every desire.
'You need to begin by thinking about what you want to use the space for,' explains Isabelle. 'Quite often, balconies are incredibly tiny, so they're usually a place where you would sit and relax. However, you can also use balcony gardens strategically to screen off sections of a view that you don't particularly want to see, which is often the case in cities.
'You can also use balcony garden ideas purposefully – to grow herbs or something to eat, like by incorporating some small vegetable garden ideas into your space. Think about zoning your balcony, and how to use the space for one specific purpose.
'In the end, balcony garden ideas are just about having a bit of fun. Include plants you like and don't take it too seriously. Everybody fails, even the best gardeners, so that's why you need to take things slowly and build up your confidence with time.'
Jennifer is the Digital Editor at Homes & Gardens. Having worked in the interiors industry for a number of years, spanning many publications, she now hones her digital prowess on the 'best interiors website' in the world. Multi-skilled, Jennifer has worked in PR and marketing, and the occasional dabble in the social media, commercial and e-commerce space. Over the years, she has written about every area of the home, from compiling design houses from some of the best interior designers in the world to sourcing celebrity homes, reviewing appliances and even the odd news story or two.