Vertical garden ideas – beautiful designs and ways to plant upwards
Looking for vertical garden ideas? Whether it's a structure for training colorful climbers or a new tree, adding new levels to your garden will add interest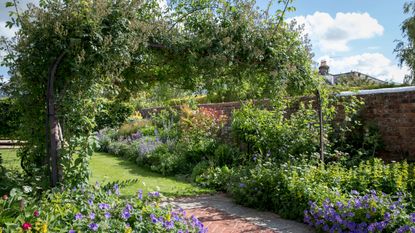 (Image credit: Future / Mark Bolton)
Sign up to the Homes & Gardens newsletter
Decor Ideas. Project Inspiration. Expert Advice. Delivered to your inbox.
Thank you for signing up to Homes & Gardens. You will receive a verification email shortly.
There was a problem. Please refresh the page and try again.
Smart vertical garden ideas can inspire your next garden project and make the most of unused vertical spaces.
So much attention in gardening is focused downwards on digging, planting and weeding flower beds and lawns.
As a result, it can take a conscious effort to look upwards and appreciate the potential a garden offers for taller structures, trees and overhead planting.
Vertical interest is a key factor in designing a garden because, without some height and variation in levels, the layout exists largely on a horizontal plain, and can appear flat and rather uninspiring.
Upright features, such as arbours, arches, pergolas, obelisks, bowers, decorative buildings or poles and swags inject vertical interest, and by contributing more layers to the overall picture, add greater depth. They're especially important in gardens without mature trees or hedges.
Walls, fences, screens and similar barriers around the perimeters of plots, along with the walls of houses, sheds and other garden buildings, offer so many opportunities for creative garden ideas. Onwards and upwards...
Vertical garden ideas
1. Plant a living wall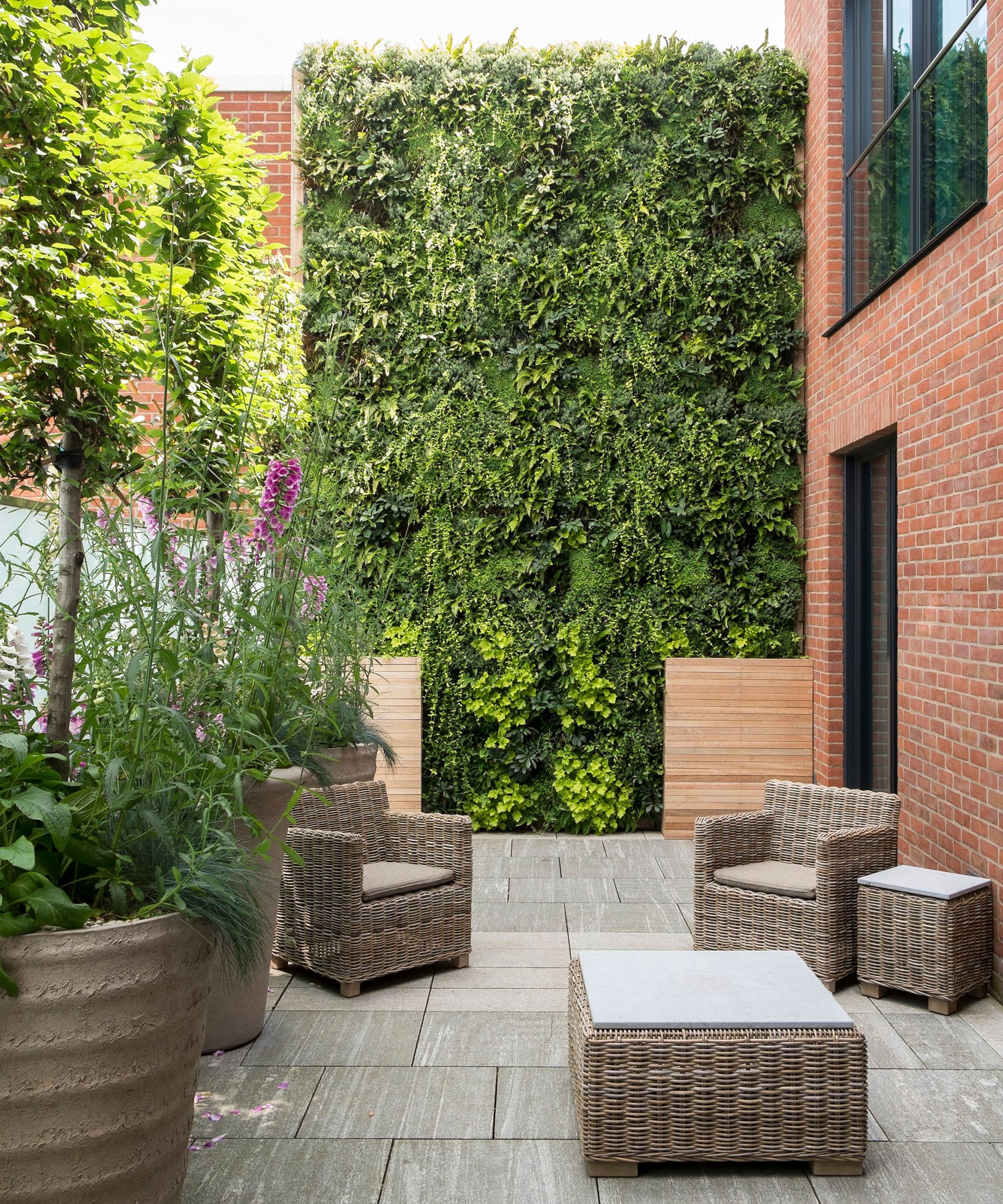 Clever living wall ideas make the most of every available bit of garden space. Green walls can even be installed on a narrow, north-facing passageway, provided they're planted with shade-lovers like ferns, liriopes, heucheras and saxifrages.
Luxuriant and dramatic, a vertical garden will also help to insulate buildings, improve air quality and attract wildlife.
2. Choose stunning climbers
We all dream of fences, trellises and garden walls clothed in beautiful flowers and foliage, which add a striking dimension to an outdoor area.
Their naturally sprawling habit can be used to cover eyesores like a ramshackle shed or a plain brick wall.
Many climbers are self-clinging, such as ivy and Hydrangea petiolaris, while the passion flower clambers using its trendies, requiring horizontal wires and vine eyes for support. Jasmine climbing roses simply need tying into a structure.
Aspect is crucial for many climbers and is often the reason for failed attempts. Save yourself the heartache by checking whether the climber you want will suit the conditions of your garden.
3. Plant vertically with spikes and spires
Easy to slot into gaps, plants that reach skywards add vertical interest and designer flair to gardens. Best of all, you needn't be a garden designer to use them.
It is easy to get fixated on color when planning borders, but shape and form are every bit as important when it comes to garden edging ideas.
A border consisting of the same types of flowers – all daisy-like plants, for example – would lack interest and appeal to the eye. Add in plants with different forms, however, and you will transform your design.
'Spikes and spires' are plants with narrow stems that rise skywards, such as lupins, delphiniums and foxgloves. They have long been favorites with garden designers at Chelsea, who value them for their ability to add drama to a planting scheme. And it's not hard to see why.
Some are tall and tower over plants around them; others are shorter, directing your gaze upwards from the ground and into the borders and flower beds. They often take up very little soil space, which means they can easily be woven in between bulkier perennials and shrubs.
4. Use tall plants in a small garden to great effect
With colorful flowers on tall, erect stems, delphiniums and lupins will add drama to any planting scheme. However, if space is limited, there are plenty of alternative small garden ideas that incorporate spikes and spires.
Another option is to choose one spike or spire and plant it in small groups of three at several points in the garden. This will help give a cohesive, 'designer' look.
Compact varieties of spikes and spires can also be used to boost height and interest as part of raised garden bed ideas or container displays.
Some of these plants put all their energy into creating the show at the top. Consequently, there's not a lot going on down below and their bases can look quite unattractive.
Bear this in mind when planting, and make sure that their bottoms are disguised by the growth of other plants. Soft, floaty options, such as hardy geraniums, will do the job perfectly.
5. Choose self-clinging climbers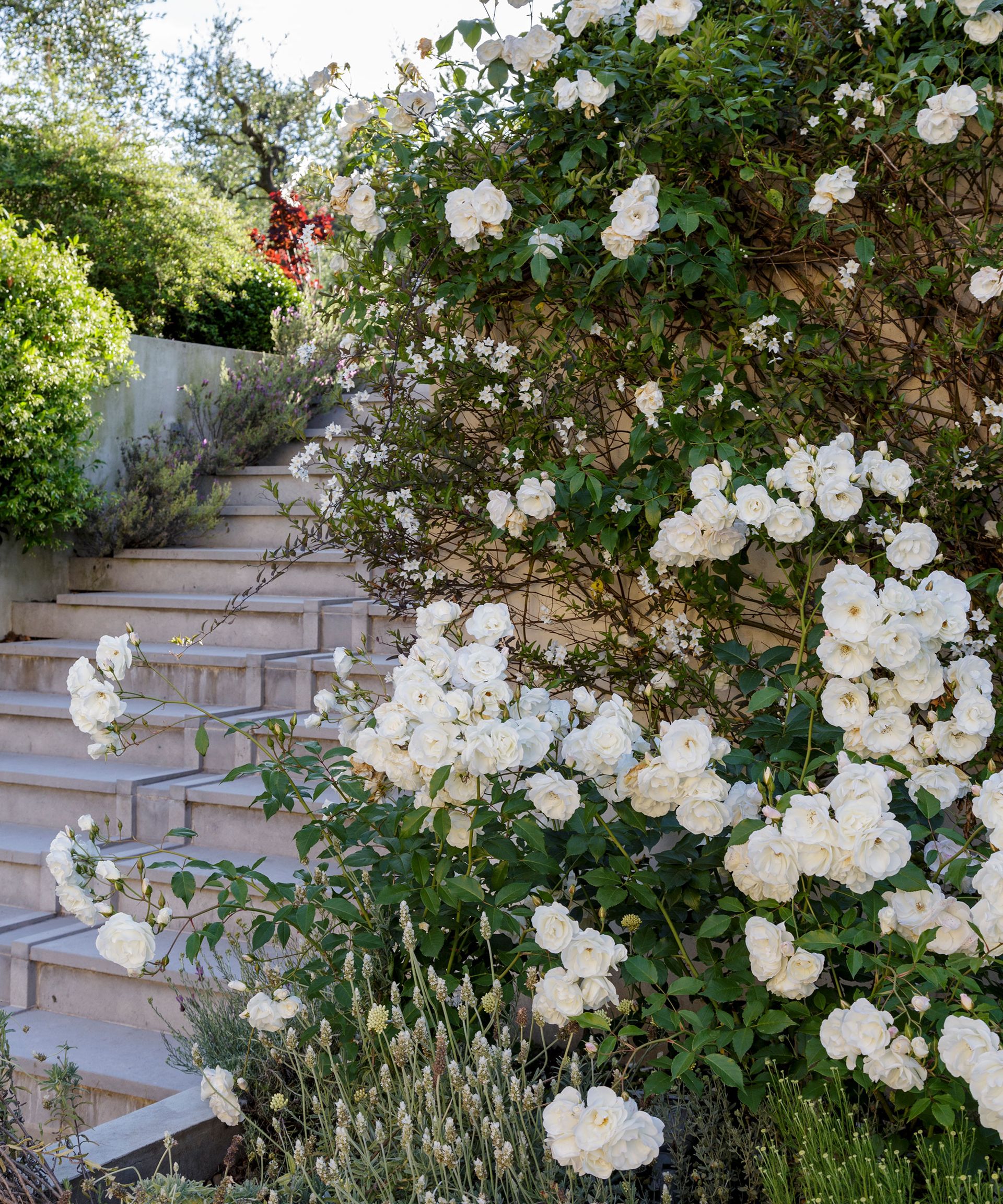 The most obvious way of transforming upright surfaces is to use self-clinging climbers.
But with the addition of training wires, plastic mesh or panels of trellis, the range of different plants can be greatly expanded.
Non-clinging climbers, roses and a host of wall shrubs are available, with plants to suit both shade and sunny spots. You could even consider trained forms of fruit.
6. Turn a fence into a living wall
Garden fence ideas don't have to be boring. A great option is to turn an unused wall or fence into a 'living wall'.
Created by planting up a number of square or rectangular compost-filled panels with compost perennials, edibles, grasses, ferns or hardy succulents, these are then slotted into a frame attached to a wall.
Plants are kept alive by an integral irrigation system, which connects to a water timing device fitted to an outdoor tap.
7. Take it to the roof
There's no need to stop with the vertical surface. The top of a shed, porch or any other garden building is the perfect spot to fit a small roof garden.
The simplest way is to fit a piece of turf-like sedum matting between a wooden frame running around the outside, while a wooden grid secured to a pitched roof provides planting pockets for more elaborate schemes.
Before carrying out any work, make sure the structure is sound enough to support the weight of a green roof, as the timber, plants and compost can be heavy.
Remember that the surface will first need covering with waterproof material, such as butyl pond liner.
8. Erect a traditional arch
Add vertical interest with an arch. Plant bulbs at the base for spring, roses for early summer, and late flowering clematis for high summer.
Choose a repeat flowering climbing rose, such as Rosa 'Gertrude Jekyll', and add a late flowering Clematis viticella, such as 'Etoile Violette', to extend flowering into October.
9. Use screens within your garden to aid privacy and create 'rooms'
If you're looking for garden privacy ideas, internal garden screens are perfect for dividing a space into a series of 'rooms'. They not only create privacy, but offer height when seen from above and below, too.
They also have a multitude of other uses, such as allowing you to hide something unsightly (like the bins) and make a great backdrop for plants.
When adding a screen to a small garden, make sure it has an open design, as solid types have the effect of making a space seem even smaller.
Among those that work a treat are woven hazel screens, wooden attic and ones with slats that can be opened and closed, similar to a Venetian blind. As you can only partially see through them, these add to the feeling of seclusion without blocking out the light.
10. Think laterally for growing fruit
Even if space is too tight for a small vegetable garden, you can still grow both fruit and vegetables if you are prepared to think laterally – and vertically.
With many of us trying to cram as much fruit, veg and herbs into our garden – and diets – as possible this year, what better time to look at space-saving growing methods?
If you've ever wondered what vegetables grow best vertically, then you'll be pleasantly surprised to know that you have a variety of options.
Vertical surfaces are often heat traps for sun-loving tomatoes, chillies, peaches and figs. Even shade offers an excellent microclimate for tarter fruits like gooseberries and currents, or leafy veg.
What grows well in a vertical garden?
Whatever your garden's style or size, towering plants are a must in a vertical garden. Height is a crucial aspect of any good garden design, and we generally turn to trees and shrubs to add this element to our outdoor space.
However, there are plants – certain perennials – that put on incredible amounts of growth in a single growing season, and these should also play a role.
Their biggest advantage is the ability to soar skywards in a short space of time. Rather than waiting years for slow-growing trees and shrubs to provide height and stature in a garden, these border giants will do the job in mere months.
They'll add privacy, screen unsightly buildings, and will help you create tiered planting so that your borders have multiple layers of interest.
'Tall does not always mean chunky, however. Some options combine height with slender stems that lend them a light and airy feel,' says gardener and author Louise Curley.
'What's more, tall plants lend themselves to any garden scheme. Lofty perennials, such as Sanguisorba tenuifolia, eupatorium and Selinum wallichianum, plus tall cultivars of grasses like miscanthus, will all work well in more naturalistic planting schemes.
Meanwhile, the cottage garden trio of foxgloves, delphiniums and lupins can be used alongside other perennials that make loose mounds of lower-growing foliage and flowers, to provide a contrast in form – choices include hardy geranium and catmint.
Most of these leggy lovelies are great for providing food for pollinating insects, and make fabulous cut flowers.'
How do I organize my vertical garden?
In tiny gardens, adding height with a combination of plants supported by airy frames is a great way to expand the potential growing area within a confined space.
However, in larger plots, elongated arrangements such as pergolas, trellises, pleached trees or hedges can be used to divide up the space. By clearly defining different areas in this way, it's possible to create a series of link 'rooms', each stamped with its own personality, and an ambience of intimacy and seclusion.
While taller structures are an integral part of the permanent framework, forming beautiful decorative features, whether stripped bare in winter or clothed in flowers and foliage in spring and summer, they also serve practical purposes.
One of the most useful is to disguise eyesores, such as a neighbor's rotting fence, an old tree stump or work area. Single-specimen trees easily conceal an unwanted view beyond the garden's boundaries, whilst providing welcome coverage from the sun within - perfect if you're looking for garden shade ideas.
Alternatively, the overhead beams of a gazebo provide a framework for plants or an awning, to provide shade and privacy from neighboring windows.
When pergolas and arches link different areas, they offer an open invitation to walk through, promoting a sense of movement.
What is the best vertical garden system?
Successful systems for living walls need to provide a vertical support, a substrate for plants to root into, and a means of meeting all their water and nutrient needs – usually using drip-irrigation.
A garden designer can help create your wall, or you can go to an all-in-one company, which offers a range of options.
Sign up to the Homes & Gardens newsletter
Decor Ideas. Project Inspiration. Expert Advice. Delivered to your inbox.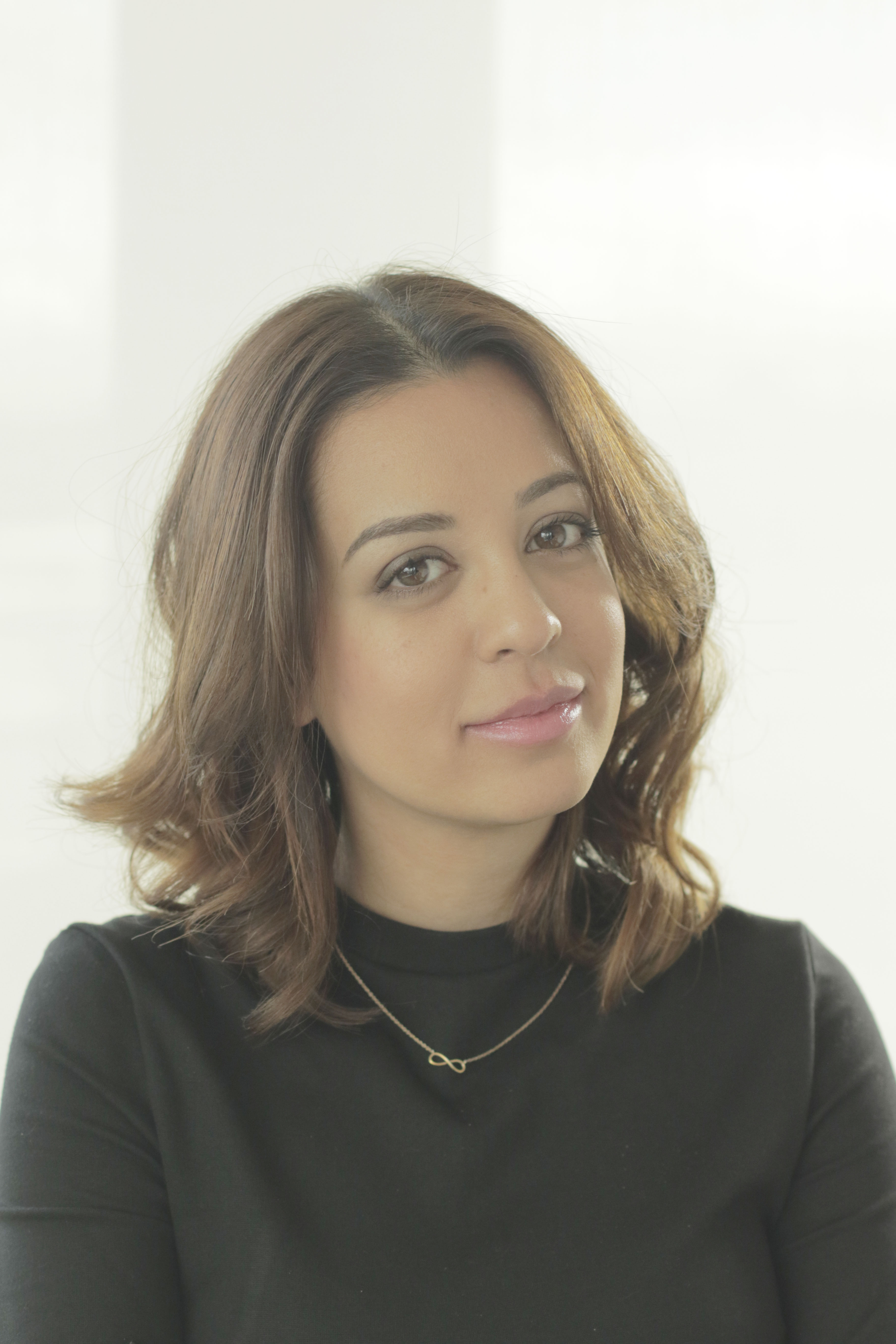 Jennifer is the Digital Editor at Homes & Gardens. Having worked in the interiors industry for a number of years, spanning many publications, she now hones her digital prowess on the 'best interiors website' in the world. Multi-skilled, Jennifer has worked in PR and marketing, and the occasional dabble in the social media, commercial and e-commerce space. Over the years, she has written about every area of the home, from compiling design houses from some of the best interior designers in the world to sourcing celebrity homes, reviewing appliances and even the odd news story or two.