North-facing garden ideas – how to make the best of a shady spot
All the north-facing garden ideas and inspiration you need to plan and create a natural, restful space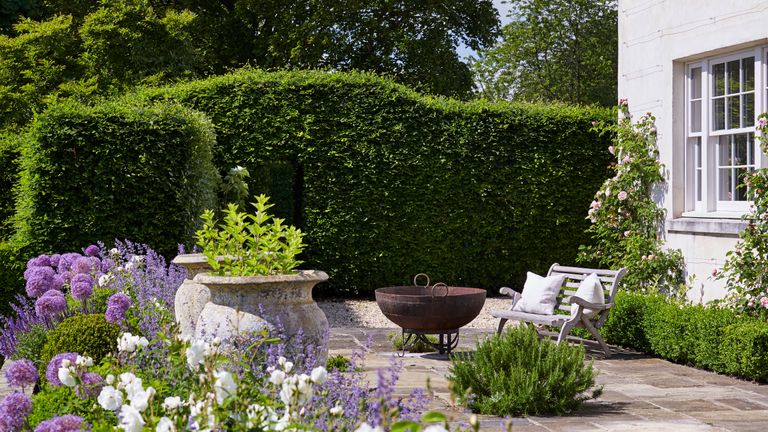 (Image credit: Future / Alicia Taylor)
North-facing garden ideas have an exquisite beauty. More subtle, yet just as enticing as their sunnier counterparts.
In their shadiest corners, intriguing planting choices can be layered, while brighter areas can be devoted to colorful garden ideas with beautiful blooms.
Whether you've a tiny courtyard, patio or a good-sized plot, pick the plants that will thrive and they'll be the basis for a haven where you can be at one with nature. After all the spadework, don't forget to plan your garden decor and the all-important spot to sit, relax and enjoy the view.
Discover our north-facing garden ideas below for more advice, tips and garden shade inspiration.
1. Follow the light in a north-facing garden
Great gardening is all about observation. Take note of how the light changes during the day, and plan your planting accordingly. In a north-facing garden, the area closest to the house will be overshadowed by the building until the sun is high in the sky so mark it out for shade loving plants. The farthest end is your sun-catcher – make the most of it for a bench and pots of sun-loving annuals.
2. Work with the structure
Garden walls, fences, sheds and tall trees can block the light. Some you might just have to live with, but perhaps moving a shed or lowering the height of the fence could help. Replacing fence panels with a horizontal slatted screen or trellis, or thinning out the canopy of trees will allow gorgeous dappled light to play across borders and beds.
Check with your council if you want to fell or prune a tree. Some, particularly in a conservation area, are protected by a Tree Preservation Order (TPO) and you'll need permission.
3. Know your dark side
If you're scratching your head over a dark corner where nothing seems to grow, take heart. There's a good selection of plants to choose from when planning a shade garden that will feel right at home in a shady spot. For a zing of lime green, the flowers of Euphorbia amygdaloides var. robbiae will lift the spirits in spring.
Epimediums favor the shade, too, with a choice of pretty pink, yellow and cream blooms. Fill out the space with hostas and shade-loving ferns.
4. Keep landscaping subtle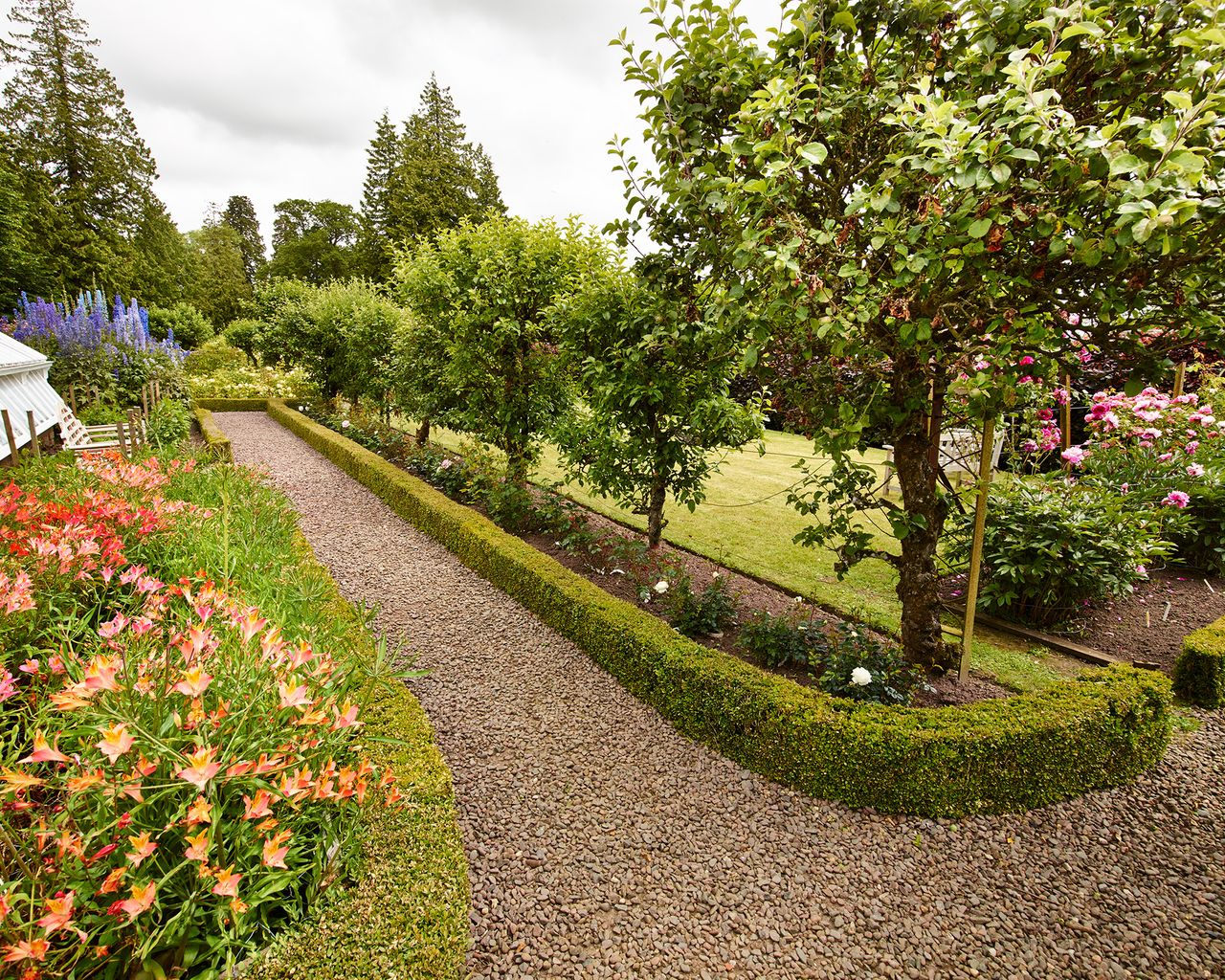 Pale paving works best in a shady garden, but for a natural look, avoid glaringly bright porcelain tiles and opt for natural tones. A meandering gravel pathway adds an intriguing element to the garden. Play around with the effect of adding larger stones here and there along the edges, or sprinkle a trail of larger pebbles in a contrasting color among the gravel.
5. Get friendly with fronds in a north-facing garden
Ferns, with their graceful arching shapes, are made for shade. They come in modest and huge versions and love a well-drained location. The evergreen Japanese tassel fern Polystichum polyblepharum is a great staple for all-year greenery but nothing beats the joy of watching deciduous ferns unfurl their baby fronds each spring. For a sprinkling of silver, select the painted lady fern, Athyrium niponicum var. pictum 'Silver Falls'.
6. Color up for a brighter outlook
Paint your way out of a dark spot with a brush, roller or spray. Fencing, a shed and furniture can be given a new lease of life and a protective coat at the same time. This fence is painted in Cuprinol Garden Shades Dusky Gem and the seating is in Seagrass, both from the Cuprinol Garden Shades range.
7. Introduce a firepit in a north-facing garden
Sunny or not, every garden starts to cool as the early evening approaches. Appease your inner caveman with the warming glow from a firepit, handy to extend a stay outdoors into the evening hours. Select rustic bowls bearing flaming logs or charcoal, or go all-out contemporary with outdoor fireplace ideas such as a slim rectangular gas-flame model, like the Linear Gas Firepit from Solus Decor.
8. Set a woodland scene
Who can resist the scents and colors of a woodland walk? Go down to the woods in your own patch, using the shelter of trees to nurture snowdrops, Solomon's seal and hostas, with tall foxgloves, dainty primroses, hellebores, cyclamen and bluebells for color. If the soil gets a little dry beneath the canopy, nourish them with a mulch of leaf mould or other organic matter.
9. Upgrade garden ornaments
Flowers and foliage might be the mainstays of a garden but sculptural pieces are guaranteed to add a touch of Downton Abbey splendour. Classical statuary placed at the end of a walkway, renaissance-inspired urns set with tumbling ivy, fountains and sundials will give an air of grandeur. Search out original pieces or opt for newly-carved or cast designs, cleverly distressed to add the patina of age. Redwood Stone Folly and Garden has a good selection.
10. Bring in fine dining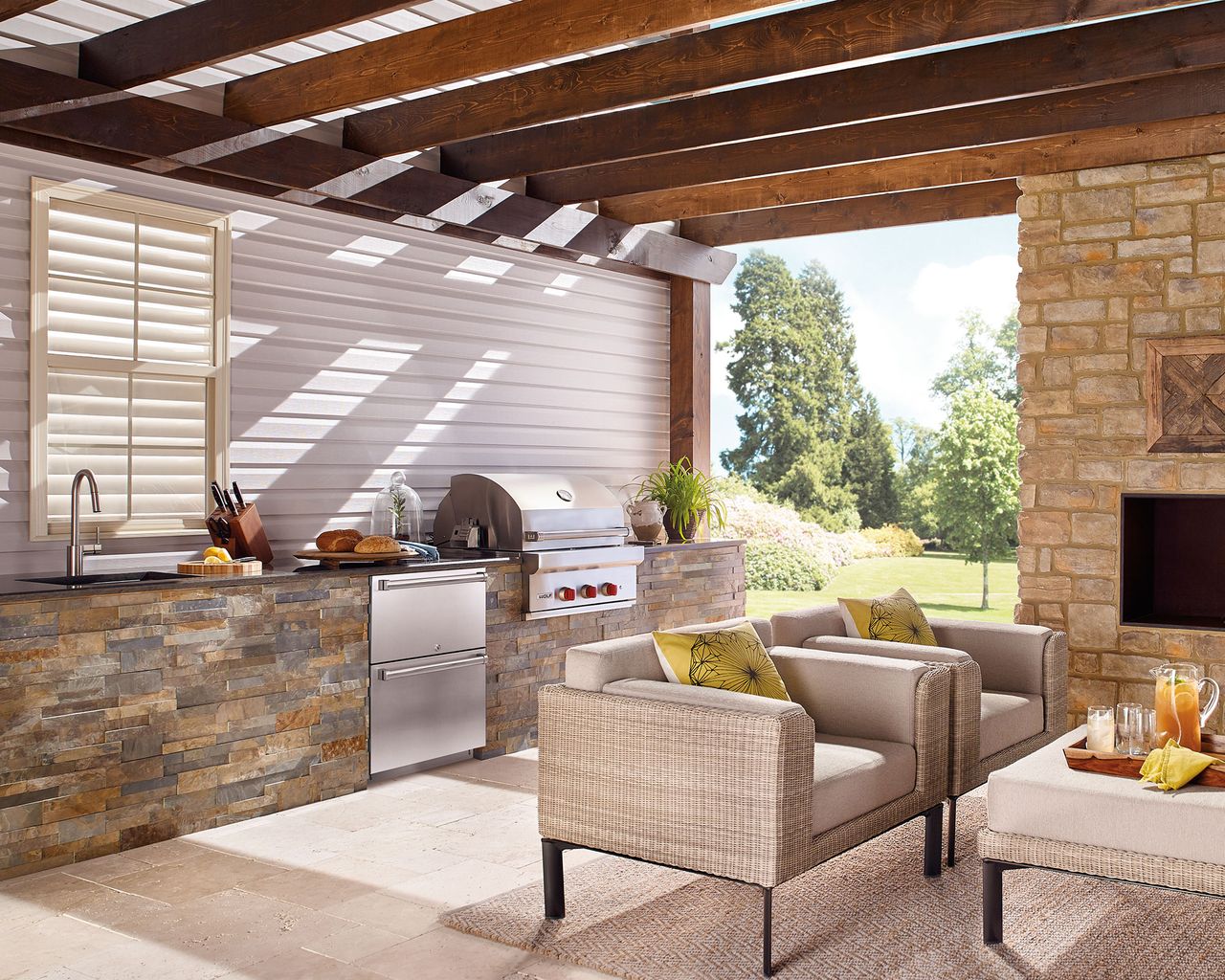 Reserve a table chez-vous, where home-cooking is always on the menu. Setting the table against a white-painted wall and loading it up with your brightest crockery and glittering glassware is just one outdoor dining idea that will make for a welcoming scene.
11. Create a magical effect in a north-facing garden
Evening's the time to glow up with magical outdoor lighting ideas. Try lighting pathways with solar stakes and creating star-scapes among the boughs for party fun or romantic late-night assignments. Find Essential Connect 10m 100 Warm White Connectable Fairy Lights Clear Cable, 50 Warm White LED Micro Battery Outdoor Fairy Lights and TruGlow Waterproof Outdoor Candle Trios at Lights4fun.co.uk.
12. Select shrubs for spring flowering
Full-sun, although a bonus, isn't always a necessity for flowering shrubs. Early in the year, Mahonia x media 'Winter Sun' will bring spikes of yellow flowers, while Sarcococca confusa (sweet box) has delicate white flowers from December to March. Vinca major makes great ground cover, with a sprinkling of pretty violet flowers. Rhododendrons are suited to partial shade, providing a real blast of spring color, as do exquisite camellias.
13. Plant for summer color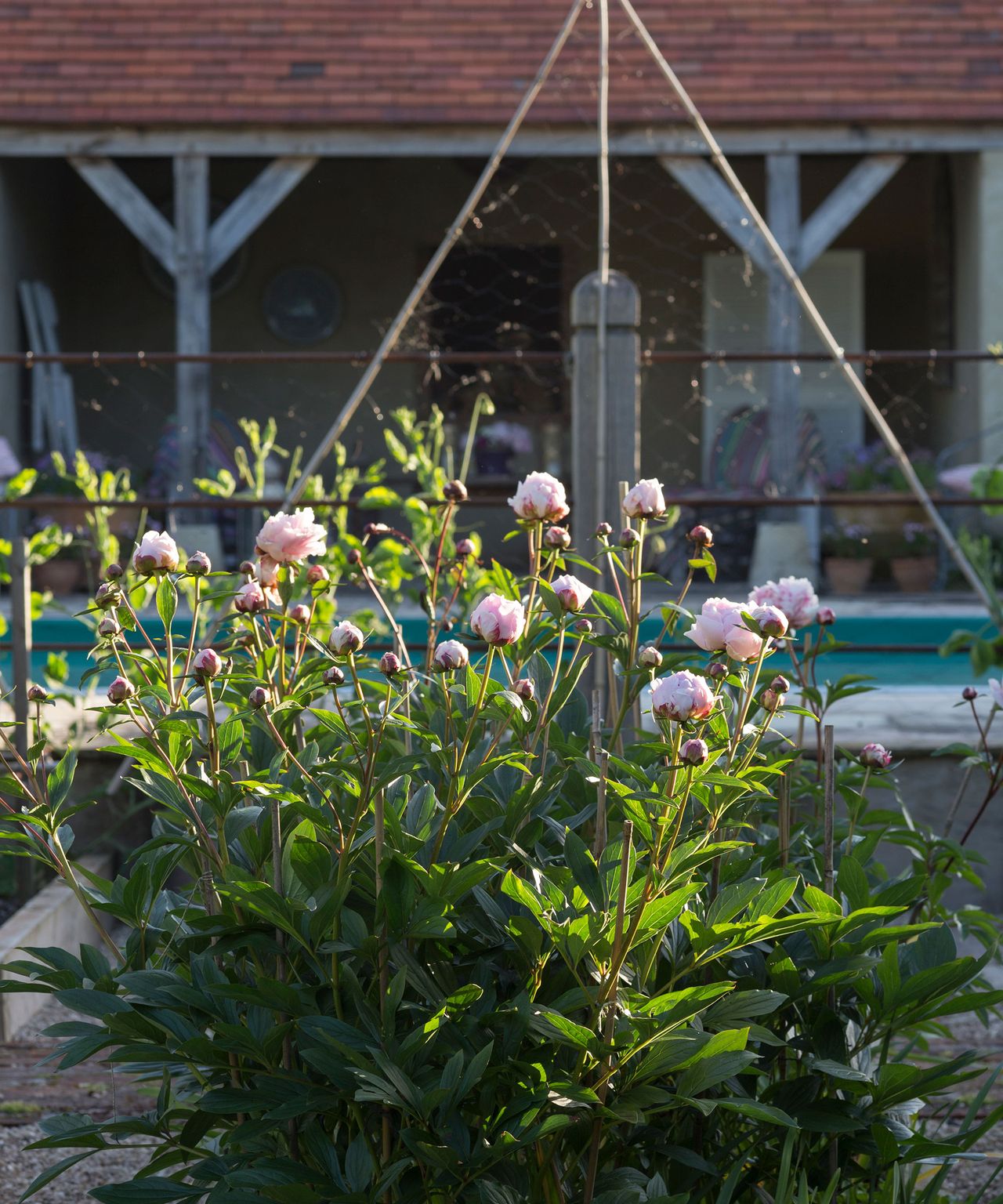 There's nothing more summery than blowsy peonies, such as the delicately pale pink Paeonia lactiflora 'Sarah Bernhardt' or the deep red 'Karl Rosenfield', in flower from June to July.
Other perennials include Lady's mantle Alchemilla mollis, with frothy yellow flowers above its distinctive leaves and Geranium x oxonianum 'Wargrave Pink' for pretty pink blooms. Back them up with summer bedding. Some begonias, geraniums and impatiens are good to go in partial shade.
14. Bring in containers for a flexible approach
The big advantage of pots and troughs is portability – you can shift them to a sunnier spot to coax flowers when necessary. Start a collection of varying heights and shapes and there's endless fun to be had in playing around with them to get the arrangement just right. A trip to the garden centre will fill them with summer color. Try fuchsias, pansies, begonias and hydrangeas.
15. Embrace all things green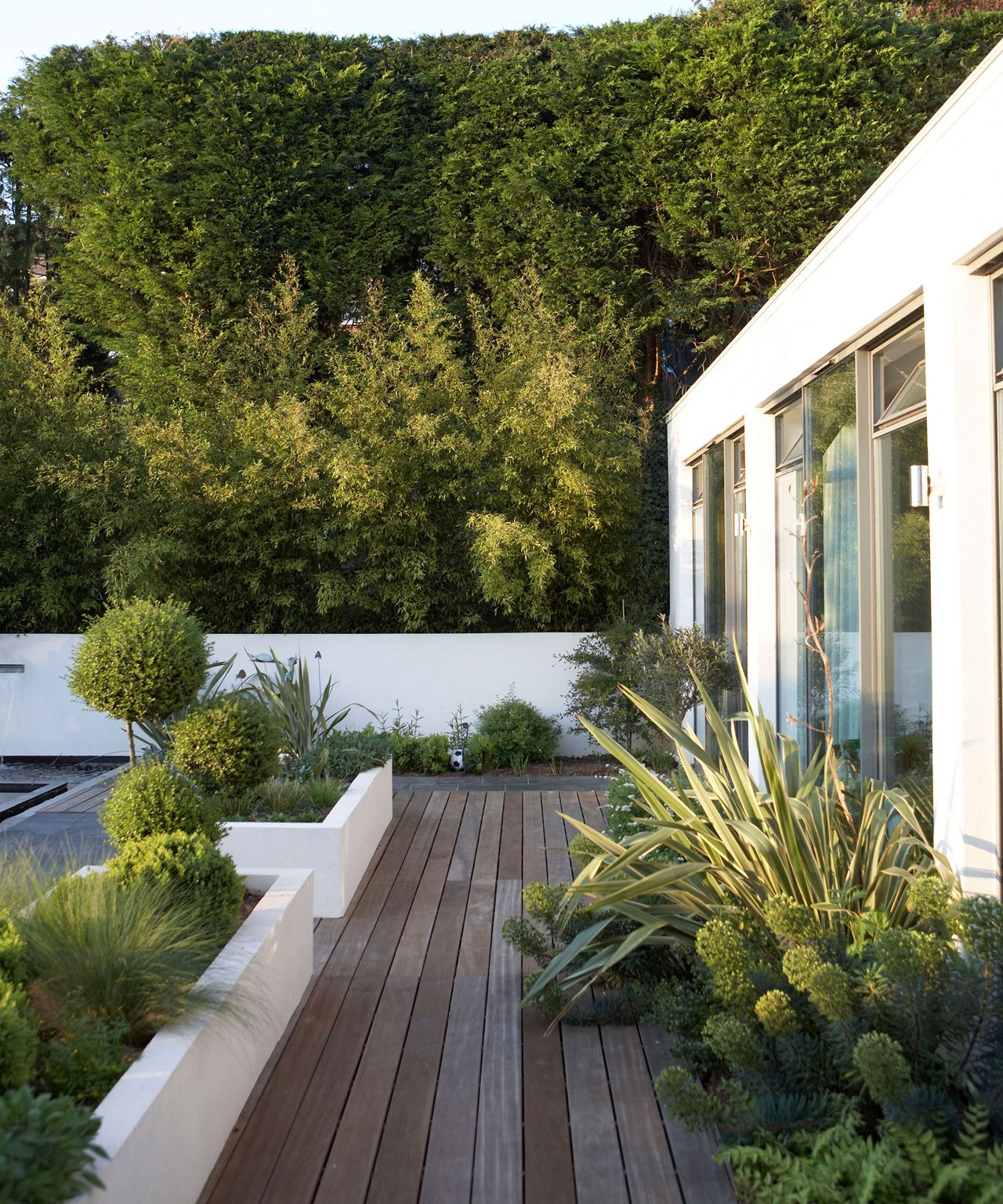 In any area where color is stripped back to mainly green, the shape and size of leaves and their texture comes to the fore. Experiment with trailing ivy, the huge leaves of a Fatsia japonica or the variegated foliage of Euonymus fortunei 'Emerald 'n' Gold'.
If the garden is small, a lawn may not get enough light to do well. Instead, increase the size of beds for planting, plan in more paved areas, look at wall garden ideas or cheat with fake grass.
16. Find somewhere to sit in a north-facing garden
Once you've identified the sunniest spot, position a bench or outdoor dining table there. And if there's also a place that catches the morning sun, that's a good excuse to add an extra small table and chairs to enjoy a morning coffee and flick through the newspaper. Folding, easily portable furniture lets you chase the sun throughout the day.
17. Blur the boundaries for the illusion of space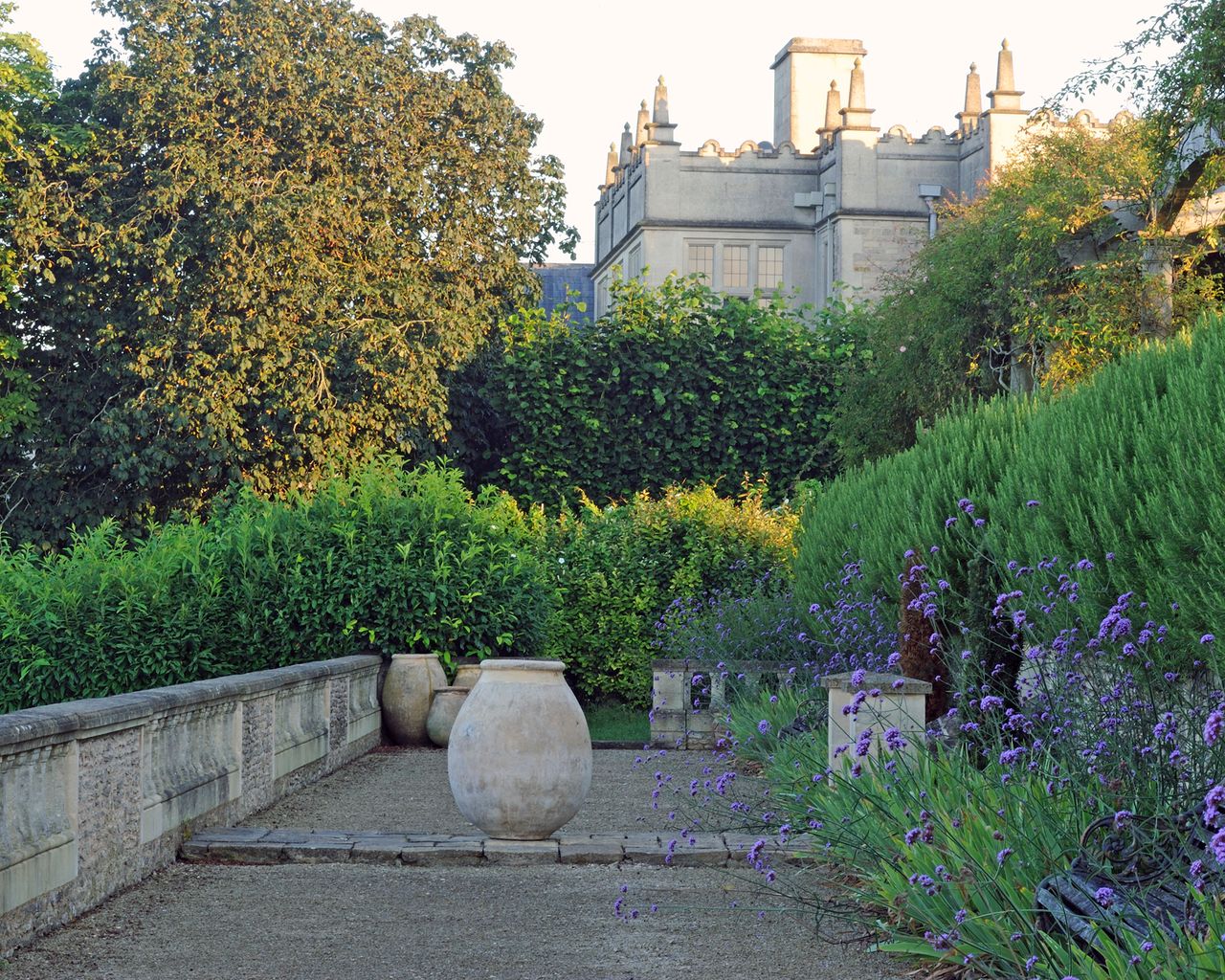 The designer trick of including trees and tall shrubs at the far end of a garden tricks the eye into thinking the space is larger – a bonus for a small north-facing garden, especially one that's overlooked by neighbouring houses. Paint the wall or fence in a dark shade, plant around it, and the boundary almost disappears.
18. Fake the light
One way to bring the illusion of light to a shady garden is to include a pond. The water will reflect the skies and attract wildlife too. In a similar way, mirrors fixed to a fence or a shed will add a bright sparkle – but don't set mirrors anywhere that a bird might fly into them.
19. Don't be afraid to try something different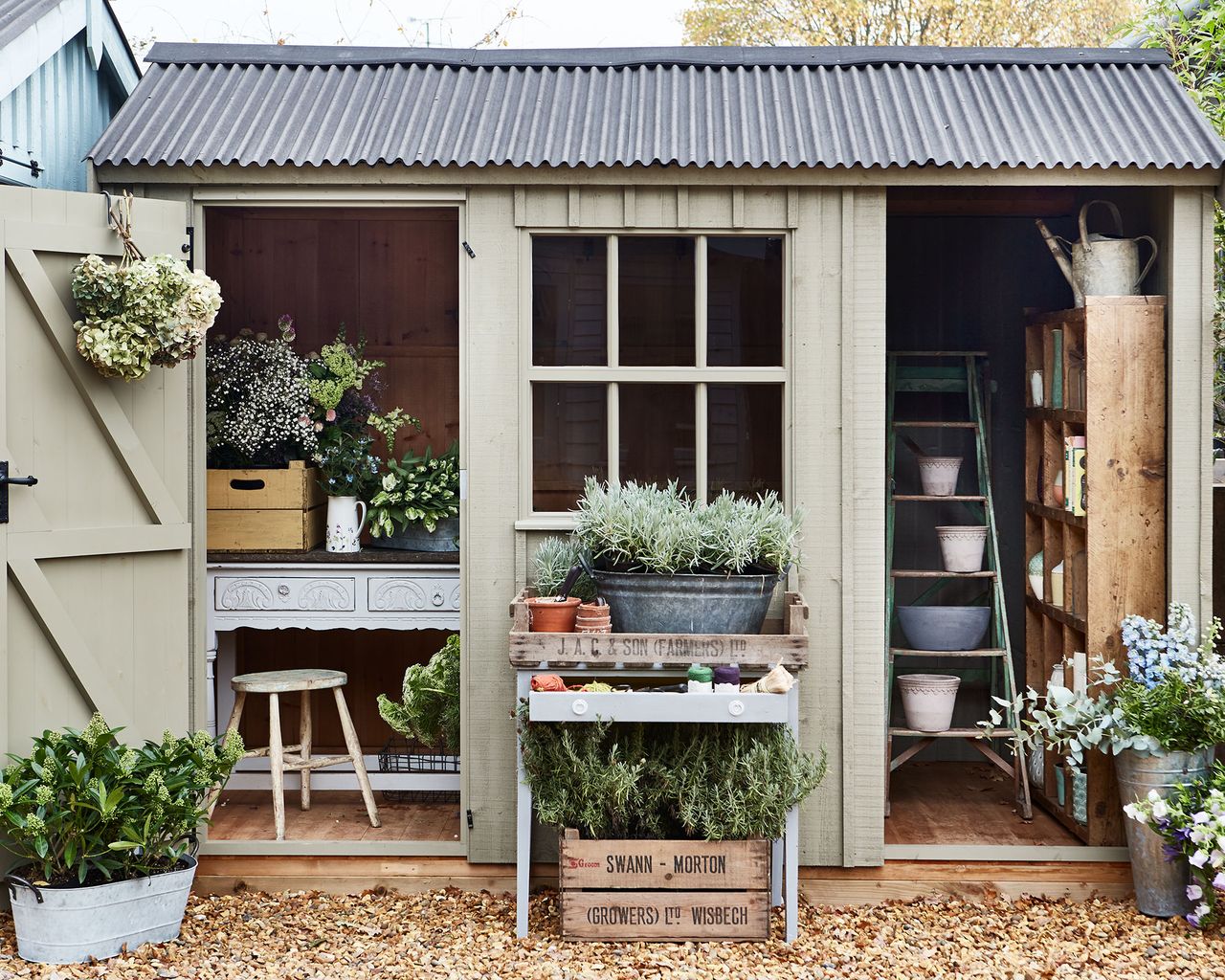 Give plants a go, even if they aren't labelled as suitable for shade. When experimenting, rather than splashing out on pricey specimens from the garden centre, arrange to swap cuttings with friends and neighbours. It's good to share, and plants from a neighbouring plot are likely to succeed where the conditions are similar.