Garden pond ideas – 10 beautiful backyard ponds
Introduce some tranquility with garden pond ideas that will transform your outdoor space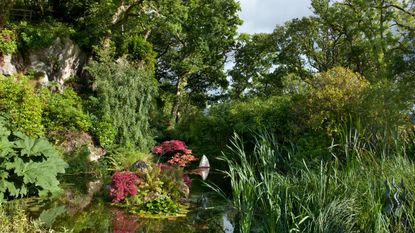 (Image credit: Andrea Jones/Future)
Add a pond to your garden and as well as enhancing your outdoor space it will introduce a favoured spot for calm moments and quiet contemplation. If you love the idea of creating a sensory garden a pond is a must as it's the best place to immerse yourself in nature.
The style of pond you choose will generally be led by the design of the rest of your garden. If you lean towards sleek and contemporary, a modern reflection pool, often accompanied by a water blade or rill, will work well. If informal gardens are more your thing a natural pond will sit in the space well. For courtyard gardens something smaller like a freestanding stone or concrete basin is a good choice.
Whatever style you opt for, pond margins always look good fringed with lush and leafy planting and this helps to create a rich habitat for wildlife too. The denser the planting is the more wildlife friendly the pond will be. Ponds with sloping sides allow access for small creatures, while plants attract bees, butterflies and dragonflies.
Whatever you decide, water feature ideas are key to garden pond ideas and you'll want to get it right. Our inspirational garden ideas and suggestions show the way.
1. Opt for a cool and contemporary design
Top of everyone's wish list when it comes to ways of introducing a relaxing element in the garden, modern ponds shine when paired with a tapestry of lush planting and pond plants. The clouds and trees above are captured in the pool's reflections to add an instantly soothing element.
A large Corten steel bowl filled with water and plants is a simple way of including a pond into your garden design. The key to success is simplicity. There's no pump, electricity or water supply with a design like this. Simple pools are perfect if you're looking to incorporate a garden pond into your small garden ideas and design plans too.
The water is still and reflective, creating a calm atmosphere surrounded by the lush green planting. The copper tones of the Corten steel complement the green foliage of the ornamental grass Hakonechloa macra that surrounds it. Together with a spreading mat of water lilies this creates rich texture and color. Choose a variety of water lily that suits smaller ponds such as the dwarf Nymphaea Aurora.
2. Enhance your pond with a stepping stone path
Incorporating a charming stepping stone path across is one of the garden pond ideas that adds to the magical experience. The feeling of being at one with the pond is very appealing and let's you enjoy it up close. Stepping stones also provide access to aquatic plants that may need attention.
Stepping stones must be stable, sufficiently wide and stand clear of the water. Granite, sandstone and gneiss are all suitable materials for your design. Depending on the garden style and surface of the pond bottom, you can also place square natural stone slabs on a cast concrete foundation.
The right planting will enhance your stepping stone experience. Add a touch of calming blue to poolside planting. Iris sibirica 'Perry's Blue' flowers in early summer and will bring color to the edges of small ponds and borders with boggy soil. Another blue-purple variety is iris laevigata, which also flourishes in the shallows of ponds.
The tall arching green plant Acorus calamus 'Argenteostriatus', also known as sweet rush or sweet flag, thrives in damp or boggy soils, making it a good choice for the shallows of a pond edge.
For a more dramatic pond-side statement choose the huge, rhubarb-like leaves of the herbaceous perennial gunnera manicata. It needs plenty of room, even for just one plant so is best for bigger gardens where it will get the space to spread.
3. Choose a freestanding smooth basin style
To introduce instant garden pond ideas try freestanding 'plug in and go' bowl designs which mean you can still benefit from a water feature in areas such as a paved courtyard or patio.
'Water features enhance any garden,' says garden designer Catherine Clancy. 'Best of all they provide such a soothing sound. Something as simple as a water bowl can make a real impact, especially when reflecting light and plants. Bowls like this require no installation. Simply fill it with water, and plug the small pump that sits in the bottom of the water bowl into the nearest outside socket.' What could be easier?
Water bowls also suit Mediterranean garden ideas in courtyard gardens and positioned close to spaces for relaxing in sensory gardens.
4. Think outside the box with a modern statement
Choose some interesting garden art or sculpture to add an extra dimension to your contemporary garden pond ideas. Invest in an eye catching set of polished stainless steel 'gazing' balls to float in the pond to catch the light and mirror reflections. Sturdy and durable, they are made to weather wind and rain, and suit all pond shapes and sizes.
It's a great idea to show off these decorative globes in geometric pond design ideas that feature smart planting such as low hedges of clipped box to accentuate the shape of the pond while at the same time not hiding any decorative elements you want to put on display.
'Just as accessories can refresh a space inside your home, they can have the same effect outside, says Wayfair's style advisor Nadia McCowan Hill. 'Quickly transform a garden pond into a decorative focal point with some simple additions. To add extra zen to a water feature incorporate some mirrored accessories to reflect light into the space, especially useful for ponds in a dark corner of the garden.'
5. Play with shimmering reflections
The inky black water in this modern pond design is still and reflective, creating a calm atmosphere surrounded by lush green planting including loose drifts of ornamental grasses contrasting with smart clipped box for a contemporary look.
Pond water can be dyed black to add drama with special products that also help reduce the build up of algae, making pond maintenance easier too. The science works like this: non-toxic pond dyes control algae because the coloured dye filters sunlight to disrupt photosynthesis. This means submerged weeds so algae is unable to grow. Pond dyes are safe for humans, animals, fish and amphibians.
Against the black water Carex oshimensis 'Evergold' makes a decorative addition to poolside planting that's picked up in the reflections too. A neat evergreen sedge with golden yellow and green striped leaves, 'Evergold' is happy to sit in boggy soil.
6. Create a natural wildlife pond
With such a big focus on biodiversity in garden design at the moment adding garden pond ideas has never been more topical. Any size or depth of pond will bring life to your garden and quickly be colonised by wildlife. Frogs, toads and newts will use even the smallest pool of water to breed.
'It's better for wildlife garden ideas if you site the pond in a warm, sunny area as tadpoles, dragonflies and plants with thrive in these conditions,' says the experts at Wildlife Trusts. 'Include some shallow areas - a sloping 'beach' is ideal, to allow wildlife easy access in and out of the pond.'
A pond for wildlife is best without goldfish and does not need water filters or pumps. Place stones, logs and plants around the edges to create habitats for pond-visiting creatures. Pond margins provide one of the richest garden habitats for wildlife, bringing together aquatic and marginal planting schemes.
7. Include a soothing koi pond
If you like the idea of fish in the garden, include a koi pond. Choose a raised design so you can sit on the edge to better appreciate the fish and tap into the feelings of calmness and tranquillity they will bring to your outdoor space.
Ornamental fish that originated in Japan, stunning koi come in a wide variety of colors, including blues, silvers, oranges, yellow, reds and whites, and are one of the most decorative fish around for garden pond ideas. Start small with just a few fish while you get the hang of them, then you can always add to your collection later if you get the bug.
Lily pads floating on top provide shelter and oxygen for the fish. Secure the lily plants in pots to prevent the koi from disturbing them. Add trees and plants around your koi pond so the water stays cool if you live in a warm climate. This will provide a shady refuge for the fish in hot weather.
8. Blend your pond seamlessly into the landscape
Larger natural garden pond ideas are often a favourite feature of country gardens that have the space to develop interesting concepts and segue the design smoothly into the surrounding landscape.
'We often integrate ponds into gardens in a way that they become a feature that's not only great for wildlife but also with great visual impact so that they feel intrinsic to the character of the garden,' explains creative director Harriet Farlam of garden designers Farlam & Chandler.
'Choose materials to edge the pond which connect to other garden areas, with the periphery softened with generous planting that overhangs the water and moves in the wind to create a space that is both sensual and immersive.'
9. Add a sleek design detail with a scupper
Sculptural water bowls made of smooth stone and concrete are having a moment. As well as standalone features they can be incorporated into existing garden pond ideas too.
They help to create a contemplative environment and provide a visual focal point in the garden. Featuring contemporary designs they celebrate the relationship between water and smooth cast stone or concrete, with polished pressed metal scuppers to add the pleasing sound of cascading water.
Scuppers are a simple idea. Entering from a central opening in the bottom of the concrete bowl, water fills the vessel creating a deep pool that spills out through the reflective channel of the scupper.
Garden pond ideas like this are good for low-maintenance spaces too. 'Small self-contained features are much easier to look after,' says Andy Kirman of Kirman Design. 'Larger water features are less so. Think how much work you want to do to look after your feature before you decide what to invest in.'
10. Enhance your pond with special effects
Sometimes it's all about the finishing touches. Lush tropical planting is good for framing a pond to help create the feel of a tropical paradise. The royal fern (botanical name Osmunda regalis) looks dramatic planted around the edges as the fronds gracefully unfurl, and grows up to 6ft (2m) tall adding splendid foliage.
This type of planting enjoys humidity so add a decorative fountain water jet to mist the leaves of your ferns. It's also the perfect finishing touch to your garden pond ideas. You can buy jets that shoot up to 10ft (3m) high which can also be programmed to rise and fall, as well as illuminated at night to really give your pond the edge when it comes to special effects.
Just add some metal flamingo sculptures as the deal breaker.
How deep should a garden pond be?
The ideal pond water depth depends on what you want to put in it. Wildlife, goldfish, koi and pond plants all have different depth requirements to take into account.
As a general rule, a pond should be 2ft (60cm) deep if you want an ideal environment for both plants and fish. Water that's too shallow can evaporate in warm weather and freeze in winter. If you want to grow marginal plants along the edge of the water, you need to add shelves for them to stand on.
Pond fish need a minimum water depth of 18in (45cm) to 24in (60cm) so they can hibernate at the bottom in winter. Larger Japanese koi need a depth of 4ft (120cm) to overwinter properly.
The depth of a wildlife pond without fish can be much shallower, around 12in (30cm), with wide, shallow areas for wildlife to climb in and out easily.
When it comes to pond plants, they vary greatly in their preferred water depth, from a few inches to a few feet. Water lilies like deep water, while marginal plants typically require a planting depth of between 6-12in (15-30cm).
So a design incorporating many different depths is ideal for the average pond containing both fish and plants.
Should a garden pond be in sun or shade?
A sunny spot is essential to keep a pond healthy. Most water plants need full sun to flower well. If there isn't enough light, water lilies will only grow leaves.
Sunlight keeps oxygenating plants working. These plants are essential as they stop pond water turning stagnant, and create a healthy environment for fish and plants.
Shade is fine for a water feature that does not support wildlife, but it's not a good choice for a pond with plants and fish. However, some shade in very hot weather can be a good thing as it provides a refuge from the heat for fish.
How can I keep my pond clean?
To keep your pond clean and healthy introduce oxygenating plants, or consider water filters (electric, carbon, plant-based). Plan how and where these are to be powered and sited.
Ponds may also require electric or solar powered pumps, to circulate water. You may need to regularly save and change the water rather than resorting to chemical solutions.
Consider how to accommodate a range of attractive and beneficial aquatic and bog plants. Choose an appropriate pond, paying attention not just to aesthetics but to acoustics, a melodic burble is preferable to a water closet flush. Ensure your pond is entirely child and pet safe. Gradually sloping slides accommodate facilitate safe frequenting from a variety of wild life.
Sign up to the Homes & Gardens newsletter
Decor Ideas. Project Inspiration. Expert Advice. Delivered to your inbox.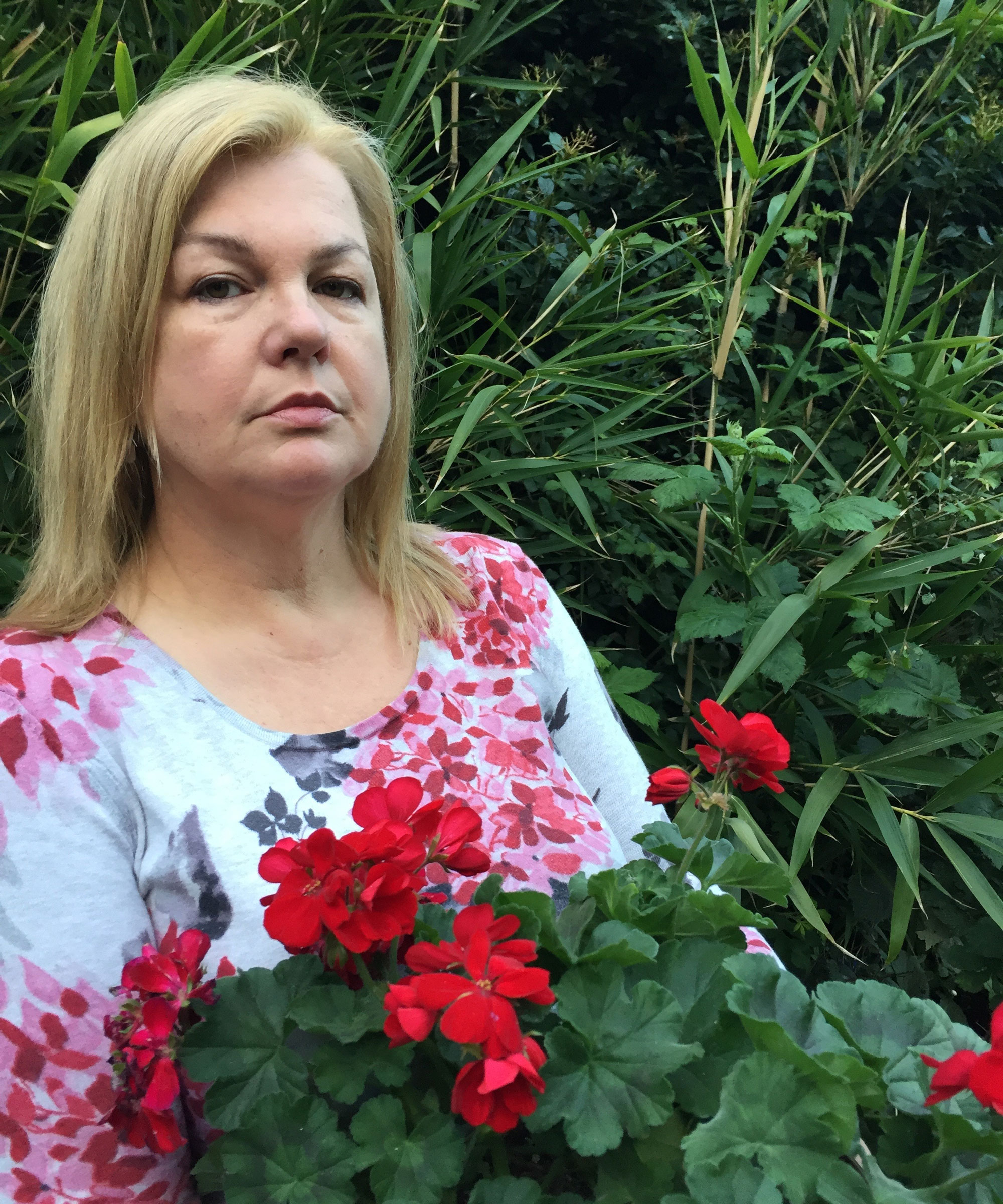 Lifestyle journalist Sarah Wilson has been writing about flowers, plants, and garden design and trends since 2015. Having already studied introductory garden and landscape design as well as a course in floristry she is currently adding to her list of qualifications with an RHS Level 2 course in the Principles of Plant Growth and Development. In addition to homesandgardens.com and livingetc.com she's written for gardeningetc.com, Modern Gardens and Country Homes & Interiors magazines.