How to create a Mediterranean garden – ideas, design inspiration and planting tips
These Mediterranean garden ideas will transform a sun-drenched spot into a Mediterranean garden retreat – take inspiration from our design and planting tips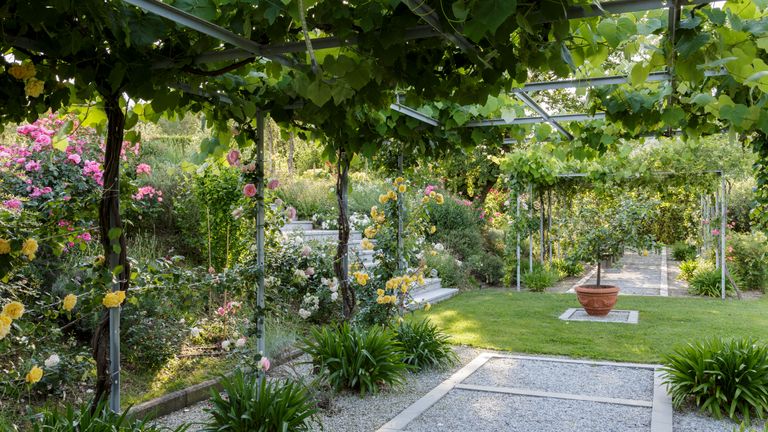 (Image credit: Future / Mark Bolton)
With laid-back alfresco living at its heart, Mediterranean garden ideas are all about taking it easy – spending time outside with friends and family – and soaking up beautiful surroundings.
Many of us have been on holiday to the Med – the countries that surround the Mediterranean sea – and enjoyed the floral delights. Inspired by the gardens of Italy, Spain and Southern France, there are plenty of garden ideas to borrow from these sunny climes.
In late winter you'll often see acacias and citrus trees in their full glory, in spring crocuses, annuals and cistus take centre stage, and into the summer it's bougainvilleas, pelargoniums and oleander that we're most familiar with. Then, in fall, there's a smaller burst of beauty with the likes of cyclamen and fall crocuses, with rosemary often flowering the year round.
Mediterranean garden ideas
You needn't live in Italy or Spain to incorporate herbs, shrubs and flowers from those areas into your flower bed ideas – a sheltered spot in a border or on the patio will do just fine.
Here are our favorite Mediterranean garden ideas to inspire you to create a Mediterranean garden in your own backyard.
1. Create a Mediterranean garden on a slope or driveway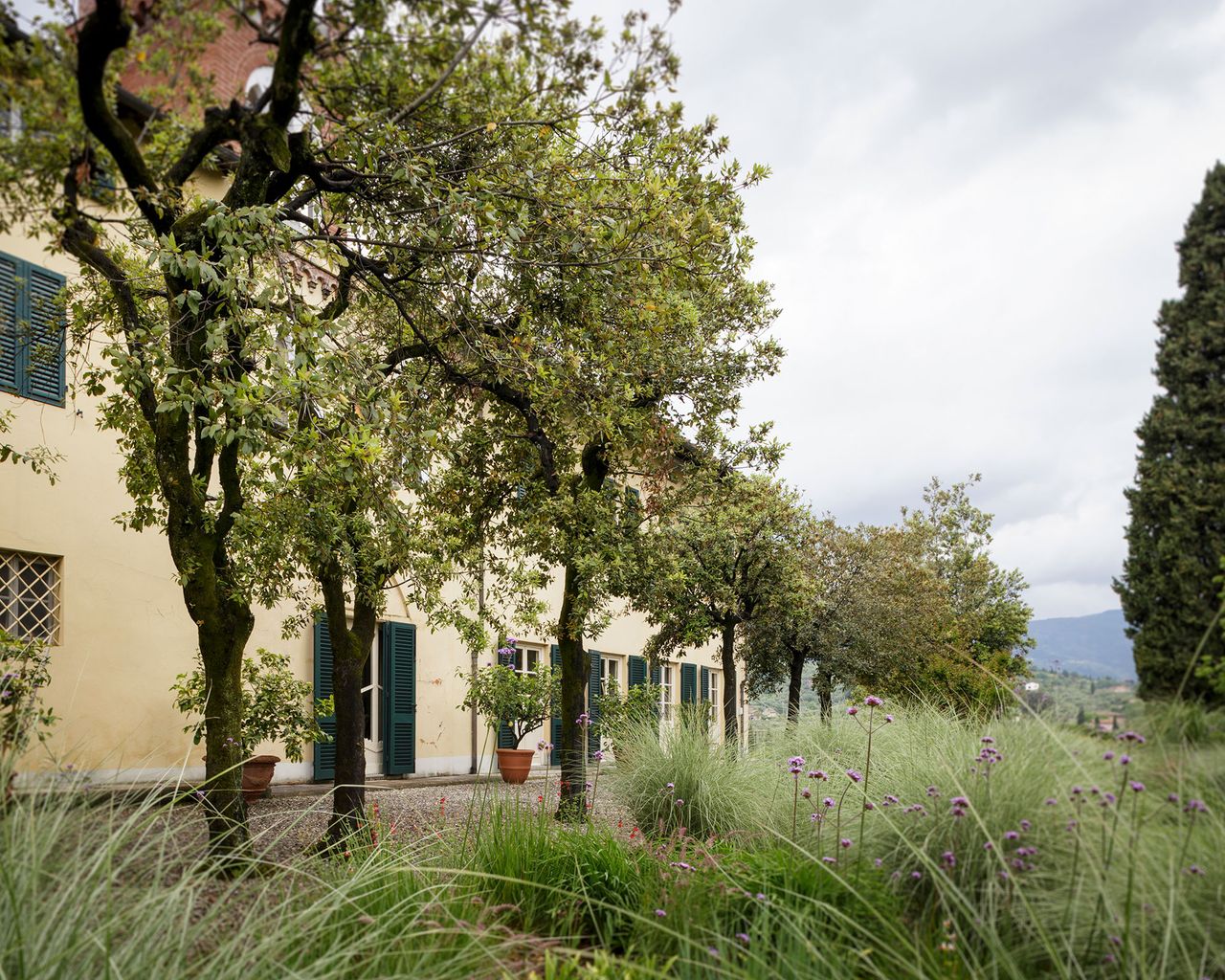 A sunny slope, like a Mediterranean hillside, is ideal for Med plants, but any sunny area will work well. I've seen whole front gardens turned over to Mediterranean garden ideas and plants, with a gravel mulch to keep the crowns dry and to provide an appropriate background.
If you have a gravel driveway, continue the gravel across the rest of the front yard and create a Mediterranean landscape.
2. Be inspired by a beach broadwalk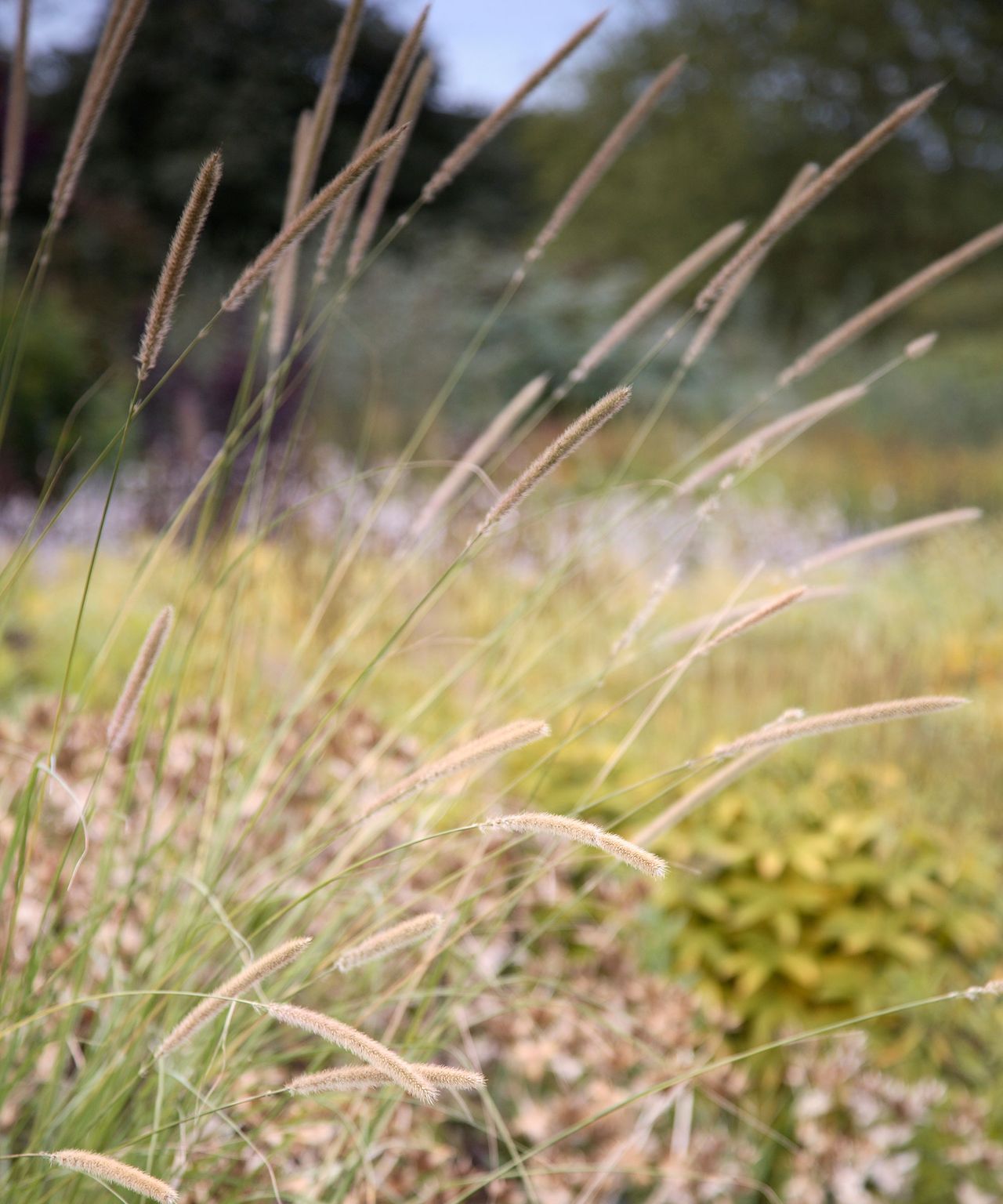 Evoke romantic windswept dunes by weaving a wooden broad walk through your dry garden. Take inspiration from rock garden ideas and edge with rugged rocks and gravel to reflect the coastline. Plant ornamental grasses and shrubs that mimic the wild scrubland found in arid areas.
Make the most of dry soil conditions by planting a combination of Stipa gigantea (golden oats), Santolina chamaecyparissus (cotton lavender), nepeta (catmint), salvia and small hebes.
3. Embrace French scents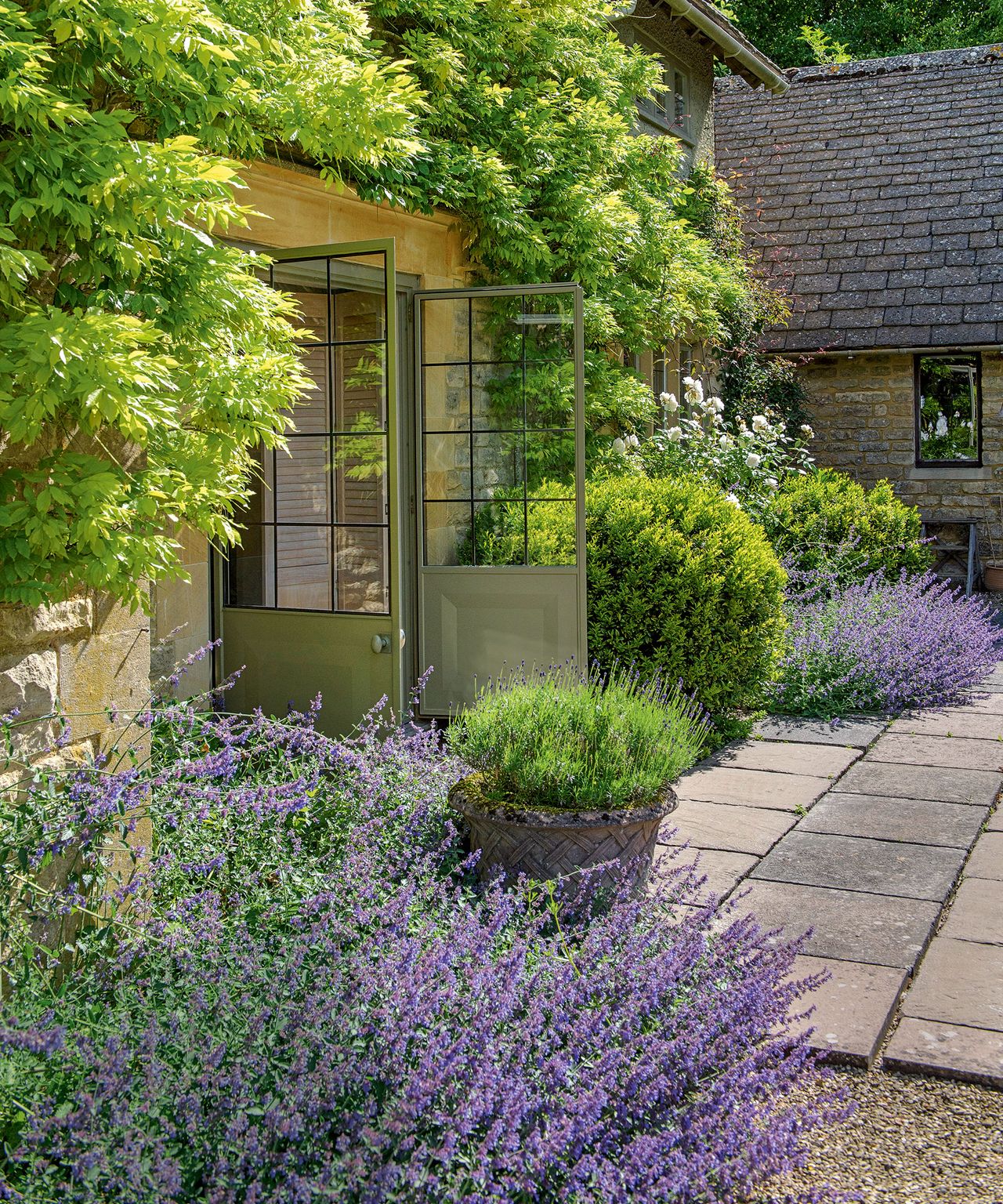 Immerse yourself in the sweet fragrance of lavender and lemon tree blossom in a French-themed garden. Plant lavender in full sun and free-draining soil, perhaps even using raised garden bed ideas for easy watering, interspersed with light, feathery grasses, such as Stipa tenuissima, for a beautiful textural contrast.
Lemon trees can be grown outside during the summer, so plant them in large terracotta pots and move them indoors into a cool greenhouse or conservatory from October to April to protect them from winter weather. Complement the planting with elegant wrought-iron benches and a bubbling fountain.
4. Pot up a display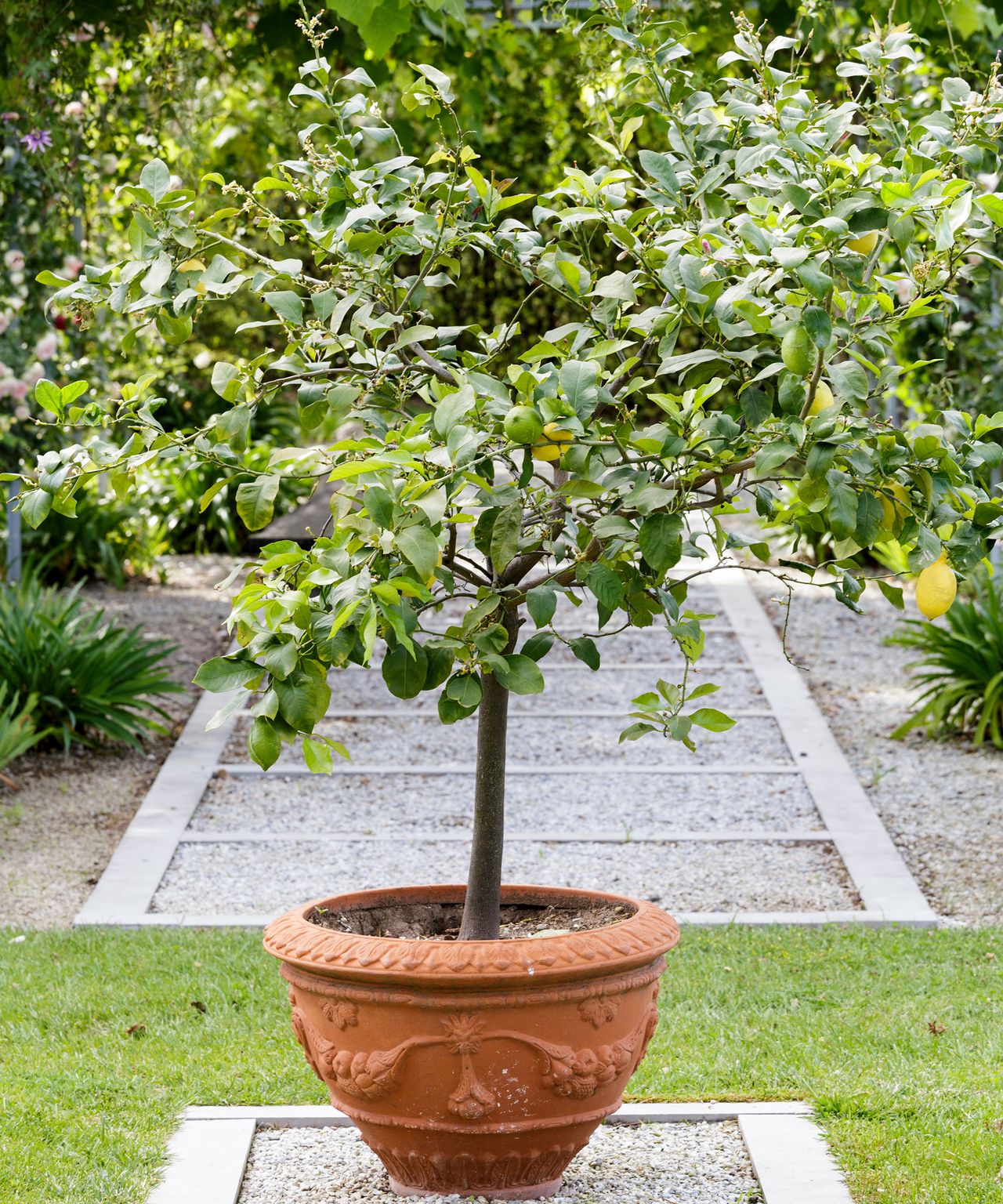 Containers make it easy to grow plants that like drier environments, as you can control the soil conditions more easily.
If you are wondering how to plant flowers in a pot, create a display using lightweight containers with drainage holes and fill with a layer of broken polystyrene packing (plant trays work well). Place the plants in their original pots on top of the polystyrene – this allows rain to drain away quickly and enables you to transfer any tender plants indoors in fall.
Position the pots in a sunny, sheltered area of the garden, and water only when the compost feels dry. Add cactus fertiliser once a month from spring to summer.
5. Opt for easy-care planting
Decorate a south-facing terrace with pretty flowering plants that will bask happily in the heat without the need for constant watering, leaving you free to sit back and relax – perfect if you are wondering how to plan a dry garden.
Good choices for a border include dianthus (scented pinks), Centranthus ruber (valerian) and Cistus x cyprius (gum cistus). A sprinkling of Erigeron karinskianus (Mexican daises) around the edge of the terrace will soon self-seed into the paving cracks, creating a sea of dainty blooms that will not balk if you step on them.
6. Build a dry-stone terrace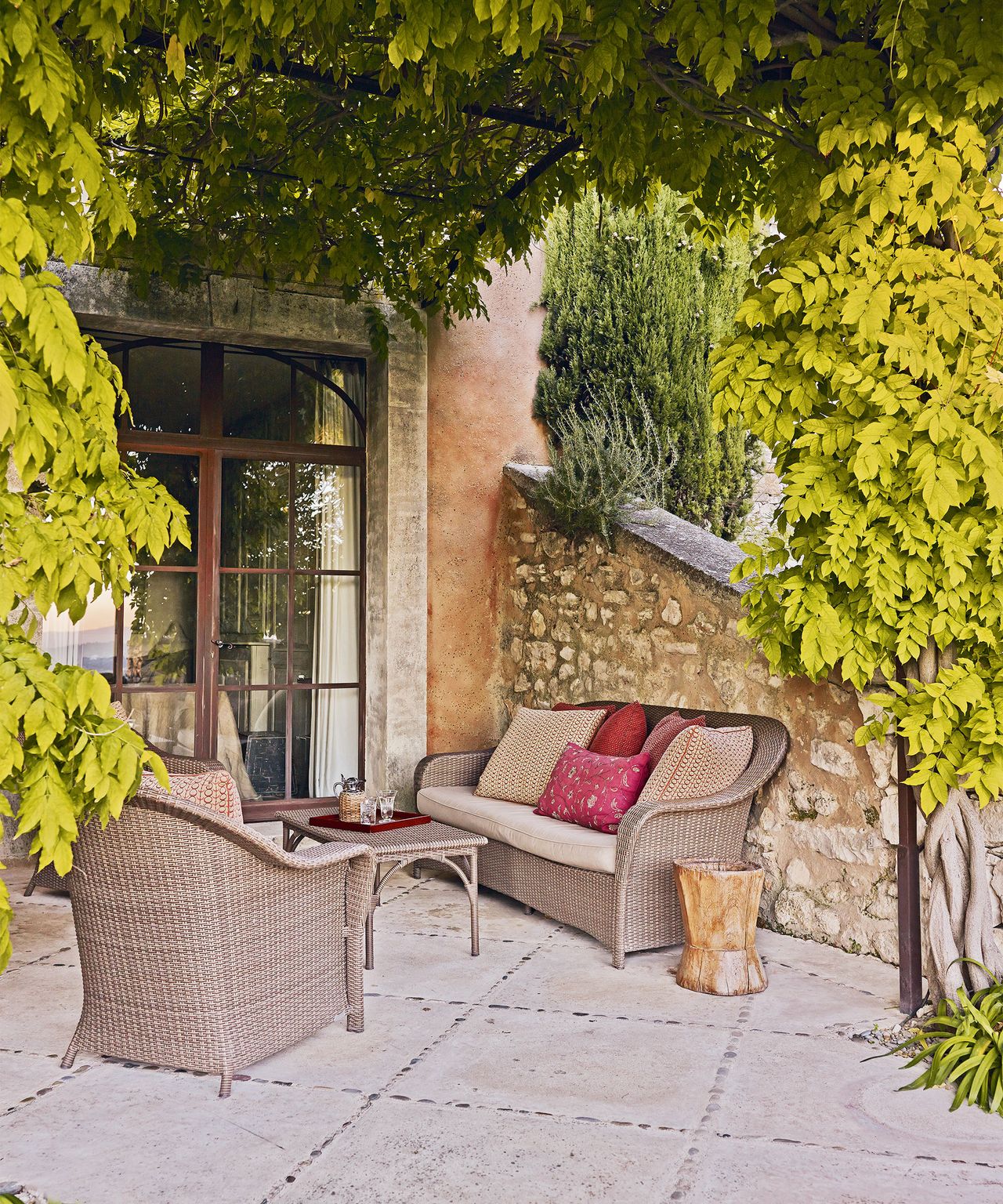 For the ultimate in Mediterranean garden ideas, employ a specialist to terrace a sunny area. Made from locally sourced stone, this eco-friendly alternative to brick will last a lifetime and provide a refuge for wildlife, including beneficial insects.
Terraces are also ideal for sun-loving plants that thrive in free-draining soils, such as alliums, Eryngium bourgatii (Sea holly) and perovskia (Russian sage), as well as a whole host of patio planting ideas.
7. Decorate a gravel garden
In a dry, sunny space, create a sanctuary in the shade of a tree or beside a fence or wall by utilising vertical garden ideas. Island beds of tall, drought-tolerant plants, such as Euphorbia characias (Mediterranean spurge), offer additional protection from the sun.
Invest in flexible seating, allowing you to move to the coolest part of the garden as the sun tracks along the sky.
What is a Mediterranean style garden?
By the Med we mean the countries that surround the Mediterranean sea – Spain, France, Greece, Italy and so on. Some plants that we grow are genuine Med natives, some are from similar climates in California, South Africa or South America, but all are adapted to the Mediterranean climate.
In the wild Mediterranean, plants enjoy damp and relatively mild winters followed by dry sunny summers. Many grow through the winter, flower in the spring, set seed then take a break.
In Mediterranean garden ideas, most plants enjoy sunshine and good drainage for, although they need winter moisture, they hate winter sogginess. Many, especially bulbs, appreciate dry – even parched – summer soil.
What plants grow in a Mediterranean garden?
Whether or not you're jetting off abroad this summer, you can bring a flavor of your favorite holiday destinations to your garden with some Mediterranean planting. Many of the plants you see in these summer hot spots will grow quite happily anywhere if given a sunny, sheltered spot and soil with good drainage.
And as climate change starts to have an impact on gardens, more and more areas already have similar growing conditions – low rainfall, summer sunshine and dry winters – to those in the Med, making plants native to this area ideal for a hosepipe-free plot.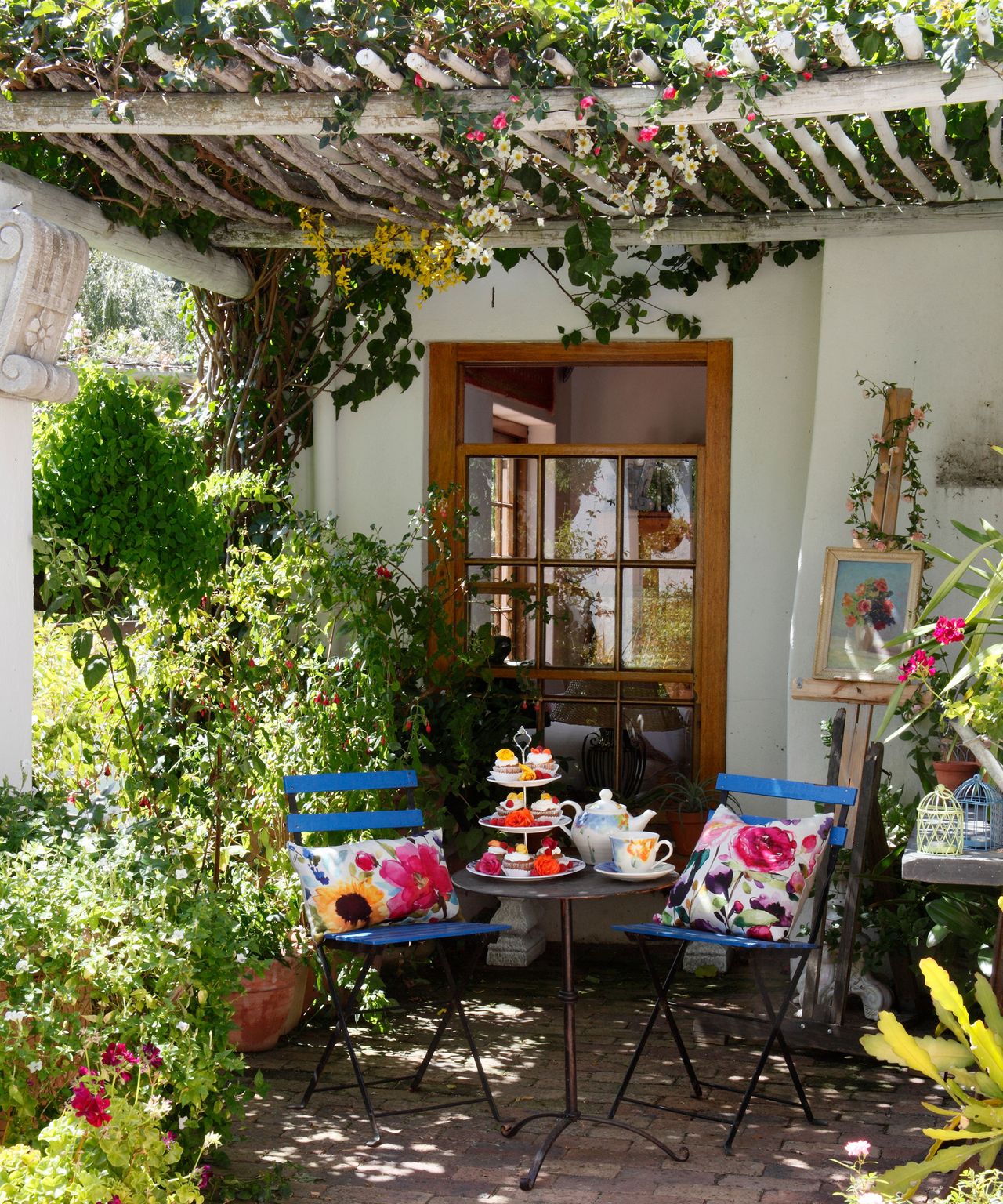 If you need small garden ideas and inspiration, a few simple terracotta pots – the classic choice for Mediterranean garden containers – planted with colorful pelargoniums and freshly-leaved succulents will recreate the spirit of a Greek balcony.
Or you could transform a sun-baked seating area into an Italian-inspired terrace, surrounding it with herbs like oregano, thyme and bay. Add a pergola, then plant scented climbers or grow a vine – the bunches of dangling grapes will also provide welcome dappled shade.
How do you make a Mediterranean garden?
Creating a Mediterranean garden is easier than you might image. If you have room to spare and a mild location with free-draining soil, you could create a whole host of Mediterranean garden ideas.
Use a tree such as an olive or a hardy palm as a focal point, then add shrubs and perennials such as the Portuguese laurel, euphorbias and genista. Plant fragrant flowers like jasmine and lavender – as their perfumes are released, they'll conjure up happy memories of sun-baked escapes.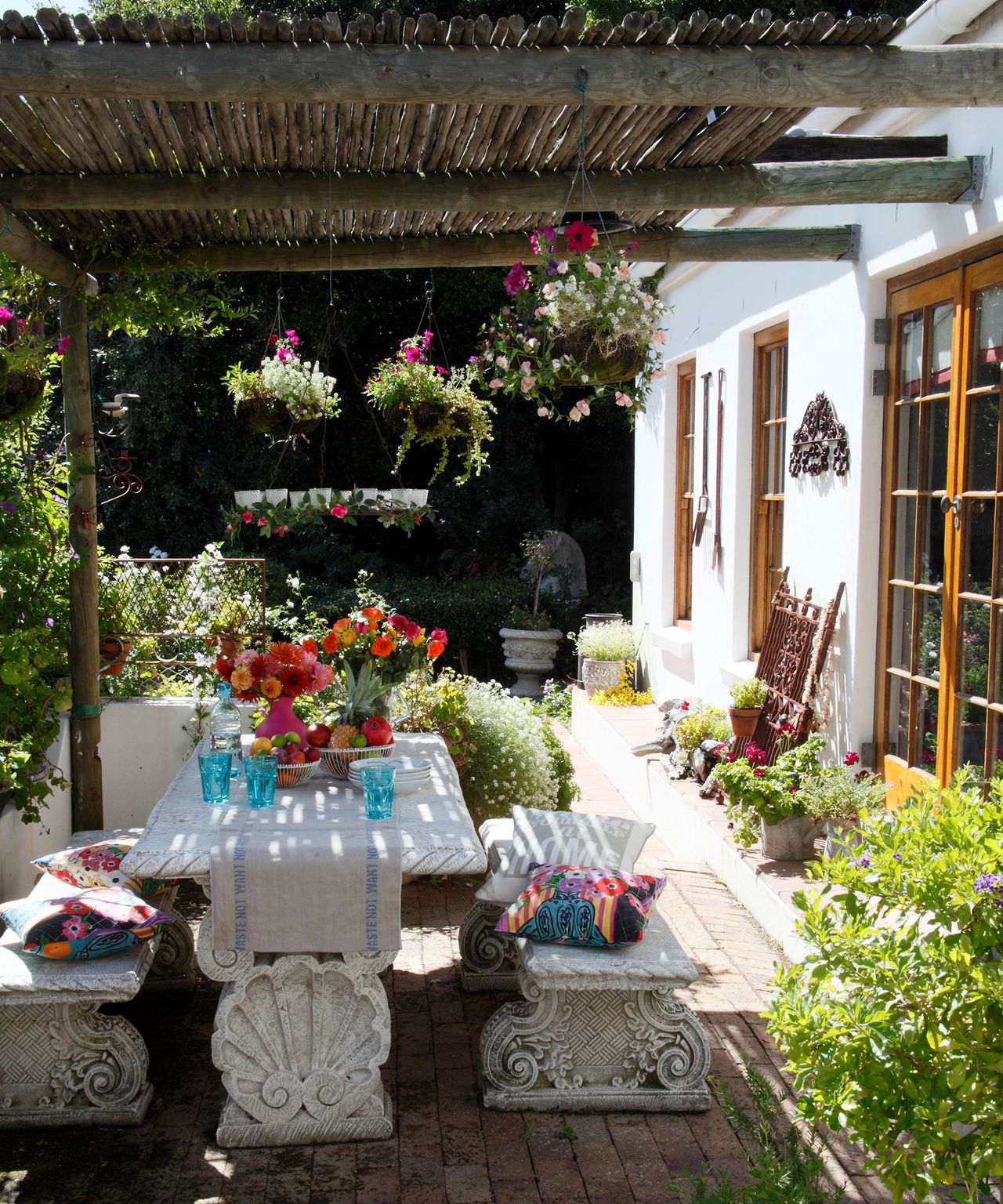 Mediterranean winters tend to be cold and dry, so native plants can be surprisingly hardy. But when prolonged cold is combine with wet, they will suffer. If your soil isn't naturally free-draining, be sure to dig in plenty of grit; alternatively, consider building some raised beds.
Growing these plants in containers is another option, particularly if you have heavy clay soil, live somewhere with high rainfall or are looking for courtyard garden ideas. Pots also have the bonus of being easily moved under cover in fall.
Whether you simply want to add a touch of the Med or embrace its planting wholeheartedly, Mediterranean garden ideas are surprisingly easy to create.
Garden centres will offer a decent selection for instant color now, while specialist nurseries not only have loads of plants, but advice and inspiration, too.
Jennifer is the Digital Editor at Homes & Gardens. Having worked in the interiors industry for a number of years, spanning many publications, she now hones her digital prowess on the 'best interiors website' in the world. Multi-skilled, Jennifer has worked in PR and marketing, and the occasional dabble in the social media, commercial and e-commerce space.
Over the years, she has written about every area of the home, from compiling design houses from some of the best interior designers in the world to sourcing celebrity homes, reviewing appliances and even the odd news story or two.