Shed ideas – create an outdoor oasis with these smart designs
These beautiful shed ideas will help you create a structure for play, hobbies, storage, work or study – or even a summer sitting room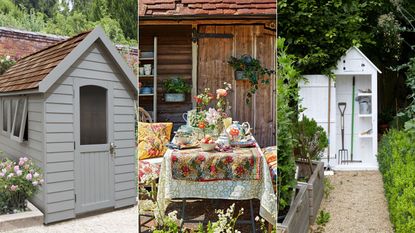 (Image credit: Future/Forest Garden/Gardenesque)
Shed ideas are an invaluable addition to the garden, providing the perfect storage solution for garden tools, DIY essentials, and other seasonal items.
The traditional shed tends to fall into one of two camps – the meticulously methodical haven that is kept in apple-pie order using clever storage ideas for sheds, or a cluttered hideaway jam-packed with a jumble of belongings collected over a lifetime.
However, sheds are no longer just storage spaces. As room increasingly becomes at a premium and houses shrink in size, many garden sheds are being reinvented as man caves or she shed ideas. These are usually no-go areas for spouses and children alike, serving as a refuge from the outside world.
From practical installation tips to interior inspiration, we've rounded up the best shed ideas to help you make the most of your new addition.
Garden shed ideas
When installing a new shed, there are several different elements that require your attention. From picking the perfect position and selecting the right materials to insulation and waterproofing, our expert guide will talk you through the essentials.
Once your shed is up and running, you then need to decide what to do with it. We have rounded up our favorite shed ideas to inspire you to make your shed a beautiful space whatever its purpose.
1. Consider careful placement when planning a shed
Just as when planning a greenhouse, the position is vital. There are two major factors in citing your shed. One is the practicalities and the other is the aesthetics. Depending on the material and style of your garden, you may want it to become part of your garden ideas or want it out of sight. Then come the practicalities.
'You will want to make note of where the door will be positioned and how you will access this from/through your garden. Consider overhang trees coming into contact with the building and potentially damaging felt. You should also consider which way the roof is sloped as this will dictate which way the water runs off,' says Jack Sutcliffe. Before you install your shed, take a look at your garden after a day of heavy rain, are there pools of rainwater on the ground? If so, the shed may need lifting or runoff methods may need to be employed. With metal or wooden shed ideas, remember that you will need to access all four sides to repaint or retreat.
2. Select the right material for your shed ideas
Plastic, metal, and wood are the most common materials used for shed construction. Wood is the traditional choice and will provide the most aesthetically pleasing option. It can be painted to help it to blend into your garden and can be repainted to maintain its appearance.
Plastic is the most affordable option, will be easy to install, and is low maintenance. 'Where possible, choose a steel-reinforced plastic shed for added durability,' advises Samuel Marlow from Garden Buildings Direct.
If your shed is going to be hidden from view and you want a quick-to-install yet durable design, then metal is worth considering. Opt for the best quality you can afford as cheaper models can feel flimsy – the thicker the metal the more durable it will be. The main risk to a metal shed is rust, to prevent this opt for galvanized steel which is more resistant to rust, paint, or apply preventative coatings. If painting or coating do this as soon as you have purchased your shed before rust can set in, as this is easier than applying it after the fact.
3. Ensure your base is level and your shed secure
Sheds are best placed on a solid base built from either paving slabs or concrete – laying the landscaping at least a meter wider on several sides creates useful working space.
'It is imperative to check your existing base is level and doesn't deviate by any more than 15mm from edge to edge,' explains Jenny Davis of Forest Garden. 'If this isn't the case the building will twist, causing gaps to appear in the sections and the roof, doors, and windows to misalign. To check that your base is level, place a straight-edged piece of timber across the length of the base and place a spirit level on top of the timber near the center. The bubble in the spirit level should sit comfortably within the two center lines. Repeat the process across the width of the base. If the base is not level, it is important that you rectify the problem before any installation can begin.'
Typically, there is no need to secure your shed to the base. If your shed has a fitted base, tools and other items will help to anchor it, while heavier metal or wood sheds will be heavy enough to stay grounded. If you live in a coastal or exposed area that often suffers from extreme winds, however, it is worth considering anchoring your shed to the base slab with bolts.
4. Think about access
Don't neglect the paths leading to and fro your shed – they take a lot of wear, so should be laid in gravel, paving, or concrete, and kept clear of floppy planting that could trip up the unwary.
Pathways should also be wide enough for wheelbarrows, lawn rollers and lawnmowers, so make sure you consider a range of garden path ideas to get the right solution for your space.
5. Paint your garden shed or summerhouse
When it comes to the exterior finish, sheds can be painted in a specific color to coordinate with other wooden structures and your garden design. The technique for painting a wooden shed will be fairly similar to painting a fence but it is important that you select paint finishes that are appropriate for outdoor use.
In this case, the shed will stand out, so it's worth spending a little more for an attractive design, possibly even a summerhouse that combines storage with providing somewhere to sit.
Alternatively, wooden sheds can be simply coated with a clear preservative, and allowed to weather down to a natural silver shade that sits easily alongside foliage.
6. Weatherproof your garden shed
The garden shed can take a lot of weathering over the years. Rain, wind, and even sunshine can impact the structure, leaving it looking weathered and tired.
All too often updating it can fall to the end of a long to-do list. However, now is the perfect time to stop neglecting your garden building and give it the care it deserves. So if your garden shed is looking a little worse for wear, it might be a good time to improve the waterproofing.
'If your shed is constantly leaking and the contents are damp then it is definitely worth updating the waterproofing sealant you have used,' advise the specialists at Onduline. 'If the wood has begun to rot, then these pieces should be replaced immediately as this can damage the overall structure.'
For larger shed ideas, fitting gutters will direct rainwater away from the building, you can even try your hand at rainwater harvesting by adding a water butt.
7. Turn your shed into a luxe cabin
Do you fancy using garden room ideas to turn your shed into a delightful summer cabin? Enjoying the simple life couldn't be easier with this relaxed camp-style bedroom.
If you are planning to turn your shed into a liveable space, be sure to check that you have adequate heating, electricity, and plumbing, if necessary. And most importantly, ensure that your building is structurally sound.
Here, a built-in bed with useful storage beneath is dressed in warm shades of plum, russet, and ochre for a cozy feel, while stripes add to the laid-back holiday look.
8. Install a home office
It might often be creaky, cold, and dressed with cobwebs, but a simple garden shed can be a powerhouse of creativity. Cut off from the domesticity, these four walls provide a space in which to think, to potter, or to immerse oneself in a task in blissful isolation. Unsurprisingly, recent studies suggest that sheds can help people to live longer by reducing their stress levels.
So, if working from home has become the norm for you, why not take your home office ideas (almost) out of doors by installing a permanent workstation in your very own garden shed? Roald Dahl, Virginia Woolf, and Dylan Thomas all found inspiration in their humble sheds.
9. Discover the joy of a neatly organized shed
A well-stocked potting shed with neatly hung, clean tools is a great source of satisfaction and serenity while also providing valuable backyard storage. These functional hideaways radiate a sense of steadfast, quietly rewarding purpose. They are extensions of the home without the normal house rules.
What's more, it has long been widely reported that artist Barbara Hepworth found creative inspiration while holed up in the garden shed – so, keeping your space in order may be more important than you even realize.
10. Use a garden shed for storage
All storage buildings – whether you are planning a shed or looking at greenhouse ideas – need sufficient space around them as access and workspace.
Potting sheds and greenhouses are essential for storing tools, compost, seeds, and bulbs – and are best positioned close to where you garden so that everything is on hand.
However, bike storage, barbecues, patio furniture, outside games, etc, are best incorporated into your patio ideas, nearer the house.
11. Learn how to de-clutter
Sheds and garages need just as much focus as inside spaces. They aren't the end of the line for boxes of sorted clutter – things have to leave, eventually.
The best decluttering tips will help you to clear out your shed ideas once and for all. Start by emptying your shed, then deal with the junk. The only way to make the most of your shed is to take everything out, clean it, and fit a shelving solution. You could also try the 20/20 rule for decluttering.
Plastic tubs are perfect for sheds. Use them as an extension of your kitchen storage ideas, to house everything from those lesser-used kitchen gadgets to the best crockery. Be sure to label and sort through everything regularly.
Also, make the most of the wall space with shelving and hooks. If belongings have a space to go – like Christmas decorations and deckchairs – they'll be less likely to end up in a heap in the middle ever again.
12. Invest in a room of your own
Who doesn't dream of a she shed? It's the perfect way of extending your home into your outdoor space and creating an additional room.
'More people are maximizing the space available in their gardens by using sheds as a way of extending their home,' says The Posh Shed Company MD Richard Frost. 'We've designed sheds that have been used for crafts, sewing, and yoga, as well as outdoor offices. Or some people simply want a place to escape to, where they can read and relax while enjoying some me-time.'
It's the design, decoration, and furnishing that sets she sheds apart from the common garden variety. Time to channel your inner interior designer and create the shed of your dreams.
13. Create a rural retreat with a shepherd's hut
Shepherd's huts have surged in popularity in the last decade, so the likelihood of finding an old, vintage one is increasingly slender.
But you can't deny they make an exceptional garden feature, and you may decide it's worth spending a tidy sum on a new one – especially if you have a large plot of land where you can incorporate one of these charming structures into your backyard ideas.
Is it cheaper to build my own shed?
While building your own shed may be cheaper in the short term, unless you are a professional builder by trade, it is not recommended that you undertake this responsibility.
Whether looking at shed, arbor or pergola ideas, all need to be properly installed, and whereas small, light structures can be sited on firm, levelled gravel or paving, more substantial structures require a concrete base laid above a well-compacted hardcore sub-base.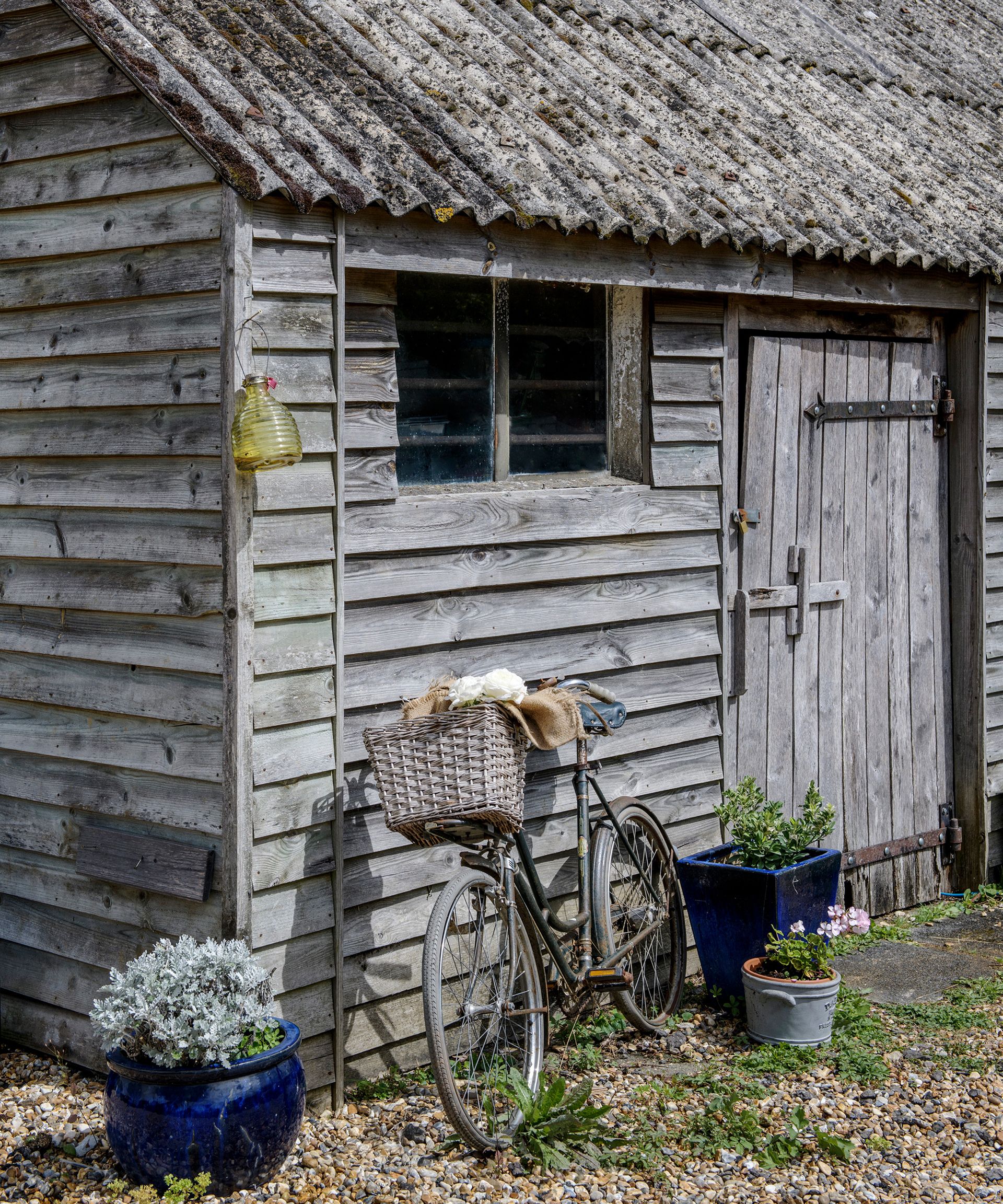 For buildings that will serve to give a higher level of comfort, for instance for guests to sleep in, electricity or even a water supply may be installed, although permission will need to be sought from your local planning authority.
Building your own shed can be a challenge, but it's a very rewarding project – if you know how.
How can I make my shed look nice?
There are many ways to make your garden shed ideas look nice.
Firstly, consider painting your shed, either to blend into its surroundings or to completely stand out from the crowd.
Alternatively, consider using climbing plants to beautifully blend your garden shed into the existing scenery.
Be sure to keep up with the regular maintenance – cleaning, weatherproofing, insulation and replacing ironmongery are key to its longevity.
Does insulating a shed stop damp?
Yes, insulating a shed does stop damp. 'Bubble wrap provides a cost-effective way to insulate a wooden shed, cardboard too can provide an effective, short-term solution. Therma-wrap can be used for any shed type as it's typically thicker than bubble wrap and is a better insulator. Foam boards are strong, stable, and straightforward to install. For the floor, a waterproof membrane is needed over which anything from carpet to plywood could be used,' advises Jenny Davis of Forest Garden.
How do you waterproof an outbuilding?
Most newly purchased sheds will be waterproof – be sure to check the manufacturer's details. 'Look for dip treated (not just a wash) or Pressure Treatment ensures sheds are properly protected against rot,' advises Jane. If your isn't there are several methods that can help. Jack Sutcliffe, Co-Founder of Power Sheds recommends the following:
Add silicone to the windows to fill any gaps or prevent water ingress.
Fill gaps and cracks with filler – wood shrinks causing cracks to appear around the window and door frames, which water may penetrate through. To prevent this from happening, regular checks for gaps are important. If you notice any cracks or gaps, fill them with expanding foam and builder's caulking. To further protect your doors, fill the gaps with excluder tape.
Install gutters and keep them clean. A simple way to prevent water damage is to install some gutters. It diverts rainwater away from the shed's foundation and allows water to run down a plastic pipe, minimizing its contact with the timber. Install leaf guards which can make it easier to keep your gutters clean.
Add siding. When it comes to choosing a siding for your shed, vinyl siding is a great option.  It is made using high-quality plastic (PVC) and is available in a wide variety of colors and thicknesses for an affordable price. The material repels water and is highly durable, maintenance-free, and easy to install. It also is resistant to rust and keeps out moisture.
Stopping the ingress of water will help to reduce the risk of dampness. Another way to reduce dampness is increasing ventilation – whether that's with a specific vent or just by opening the door regularly to let the space air out.
Sign up to the Homes & Gardens newsletter
Decor Ideas. Project Inspiration. Expert Advice. Delivered to your inbox.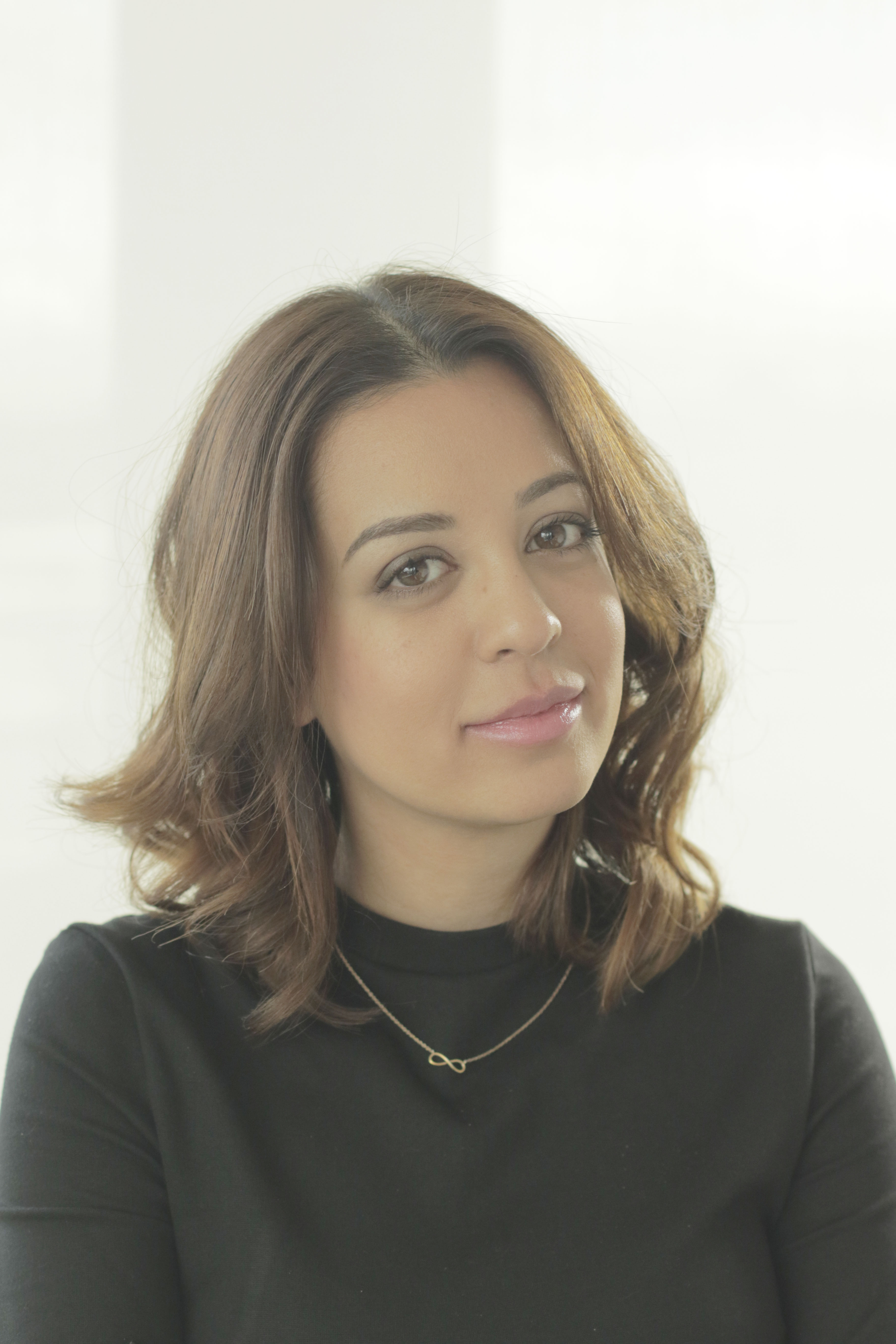 Jennifer is the Digital Editor at Homes & Gardens. Having worked in the interiors industry for a number of years, spanning many publications, she now hones her digital prowess on the 'best interiors website' in the world. Multi-skilled, Jennifer has worked in PR and marketing, and the occasional dabble in the social media, commercial and e-commerce space. Over the years, she has written about every area of the home, from compiling design houses from some of the best interior designers in the world to sourcing celebrity homes, reviewing appliances and even the odd news story or two.