Deck ideas – 12 creative decking ideas for your backyard
Decking provides a versatile and cost-effective way to extend your living area into the garden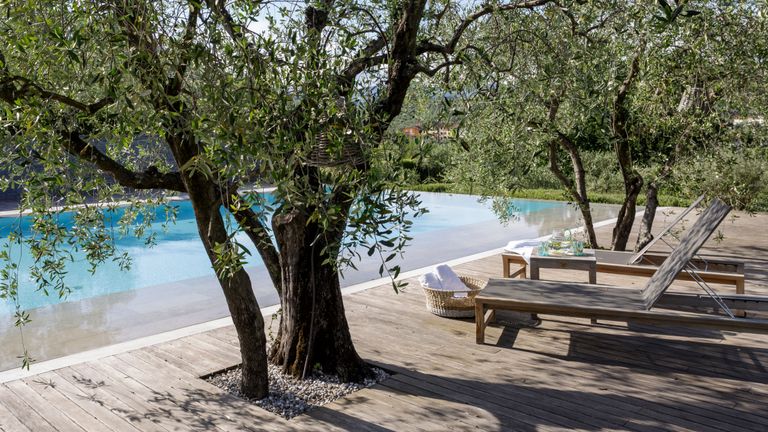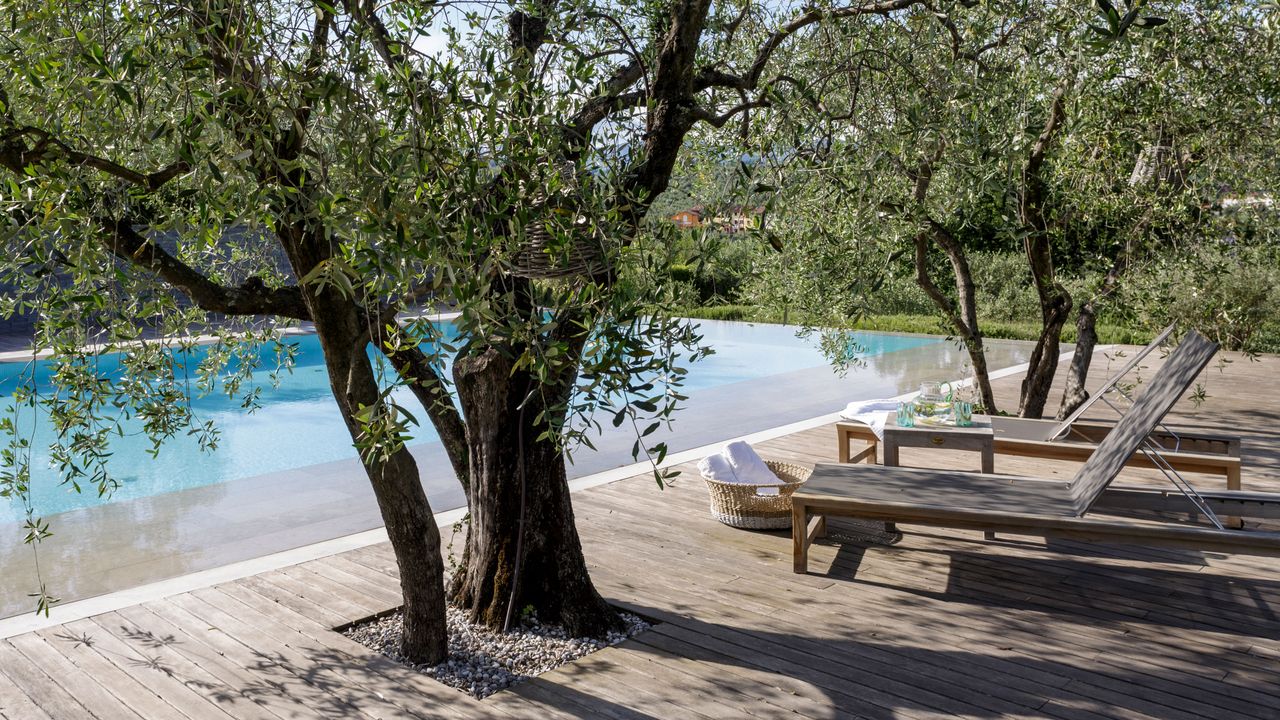 (Image credit: Future / Mark Bolton)
Decking creates the perfect focal point for a low-maintenance garden, and is cheaper and easier to use than paving. We show you how to choose and use this versatile surface material with our selection of the best deck ideas for your outdoor space.
Although decking has been a staple of the boat building business for centuries, this design approach didn't enter the interiors world until the Sixties. Many Americans hankered after an indoor-outdoor style extension to their home on which to host their BBQs, so built elevated patios directly off their living spaces out of decking – chosen because it's lightweight and easy on the eye.
When timber decking first started out, it was very much as a fashionable fad beloved by garden makeover programmes, but its versatility, beauty and durability has outlived the hype, and decks have become a practical addition to gardens great and small, rural or city.
Over the years, decking's usage has expanded, and it has become the go-to material for a contemporary patio or roof terrace. Materials have also come on a pace. While early decks were made out of first-generation hardwoods, now it's hard-wearing composites and eco products made of recycled materials that are all the rage. We are also experimenting with stains and widths to give the timber a very contemporary feel.
It is important to consider certain factors before laying your decking. It's a fairly big project, so you want to make sure you have a clear end goal in mind before starting out.
To get you started, we've rounded up the best deck ideas to help you plan your dream garden.
1. Create a cozy corner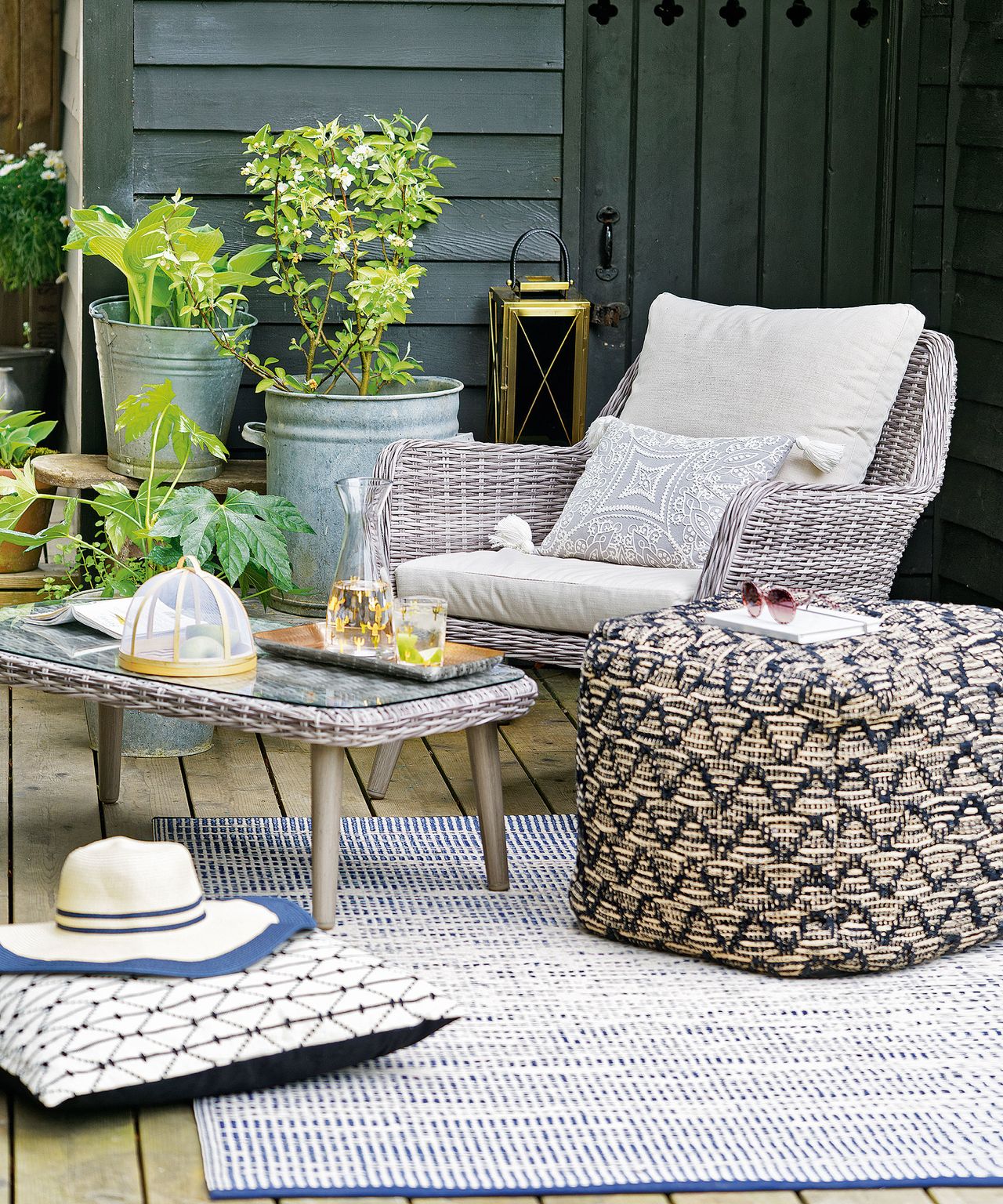 Bespoke fencing and decking teamed with rattan furniture turn the end of the garden into a cozy, secluded spot that's perfect for entertaining.
2. Zone a space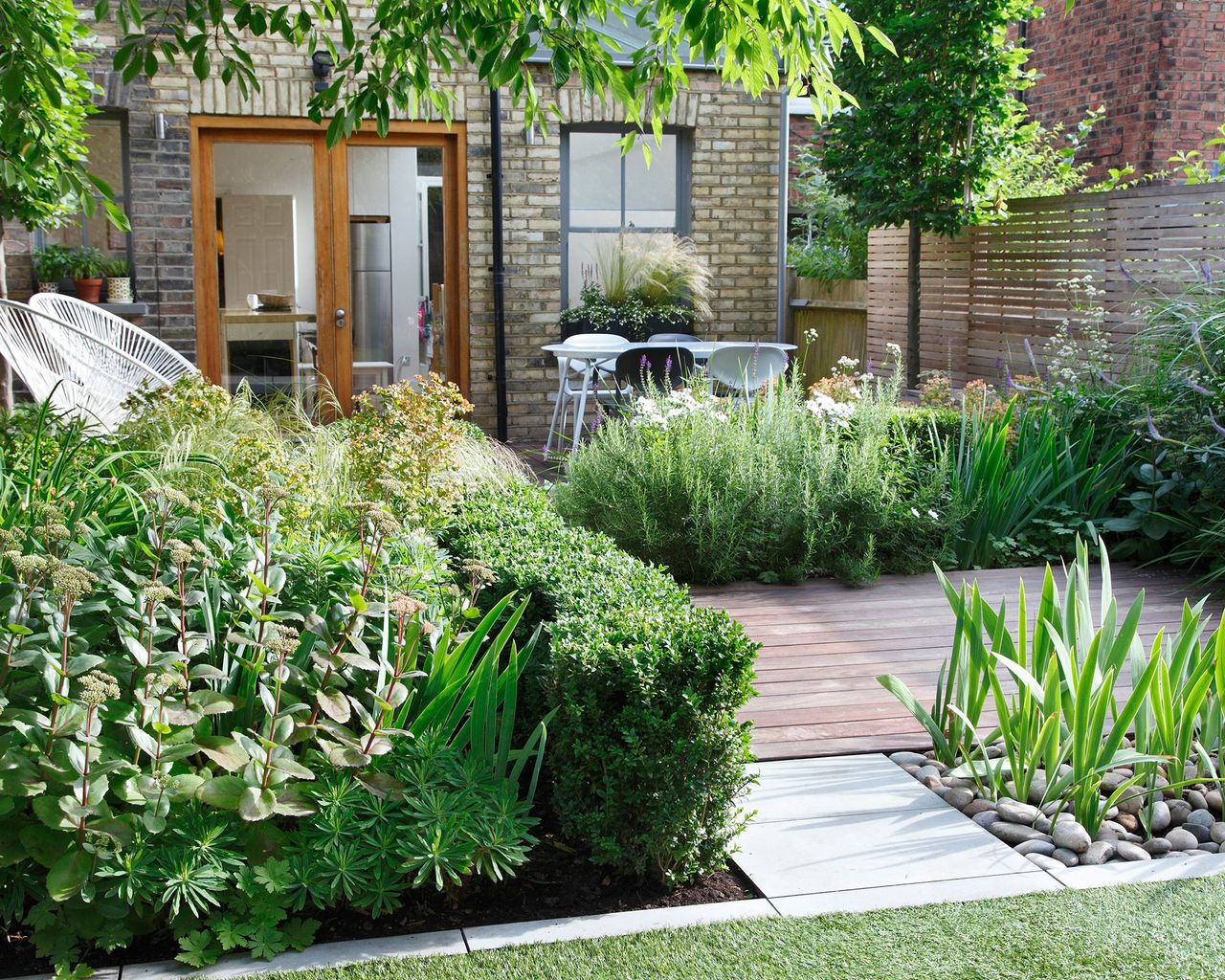 It's not a surprise that decking is now used so widely. It can be widened into platforms or narrowed into paths to link different areas, binding together a garden's design. In tiny gardens, decking may even be used to replace lawn and paving, flowing in an unbroken series of paths, terraces and seating. With forward planning, lighting cables and water pipes can be concealed beneath.
3. Take your decking to a new level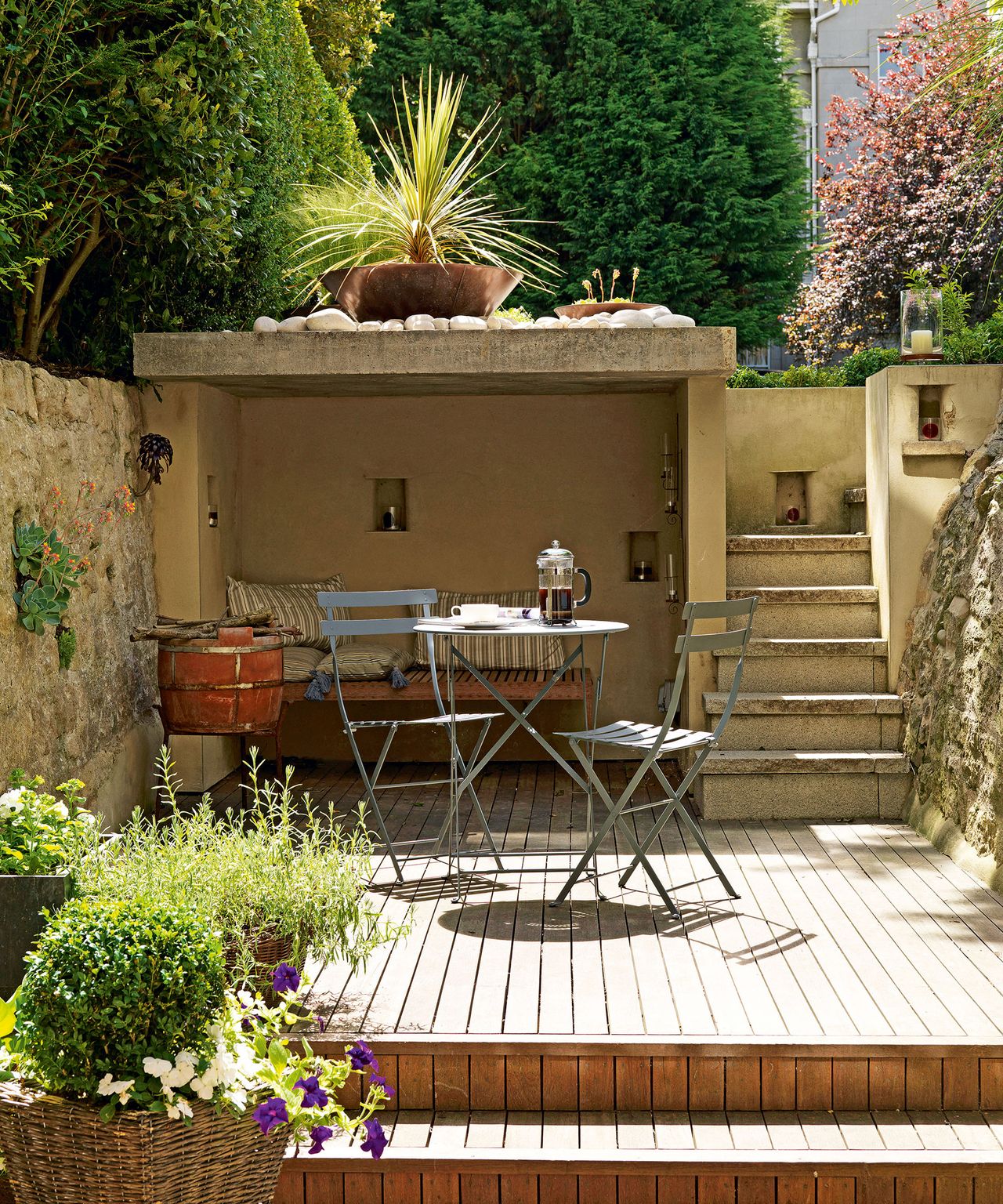 Decking is a godsend for split-level areas – built up into a platform or stepped downwards to cope with a sloping site. In narrow plots where the planking zigzags through the garden, it draws the eye around the area, making it appear both wider and longer.
4. Decorate your deck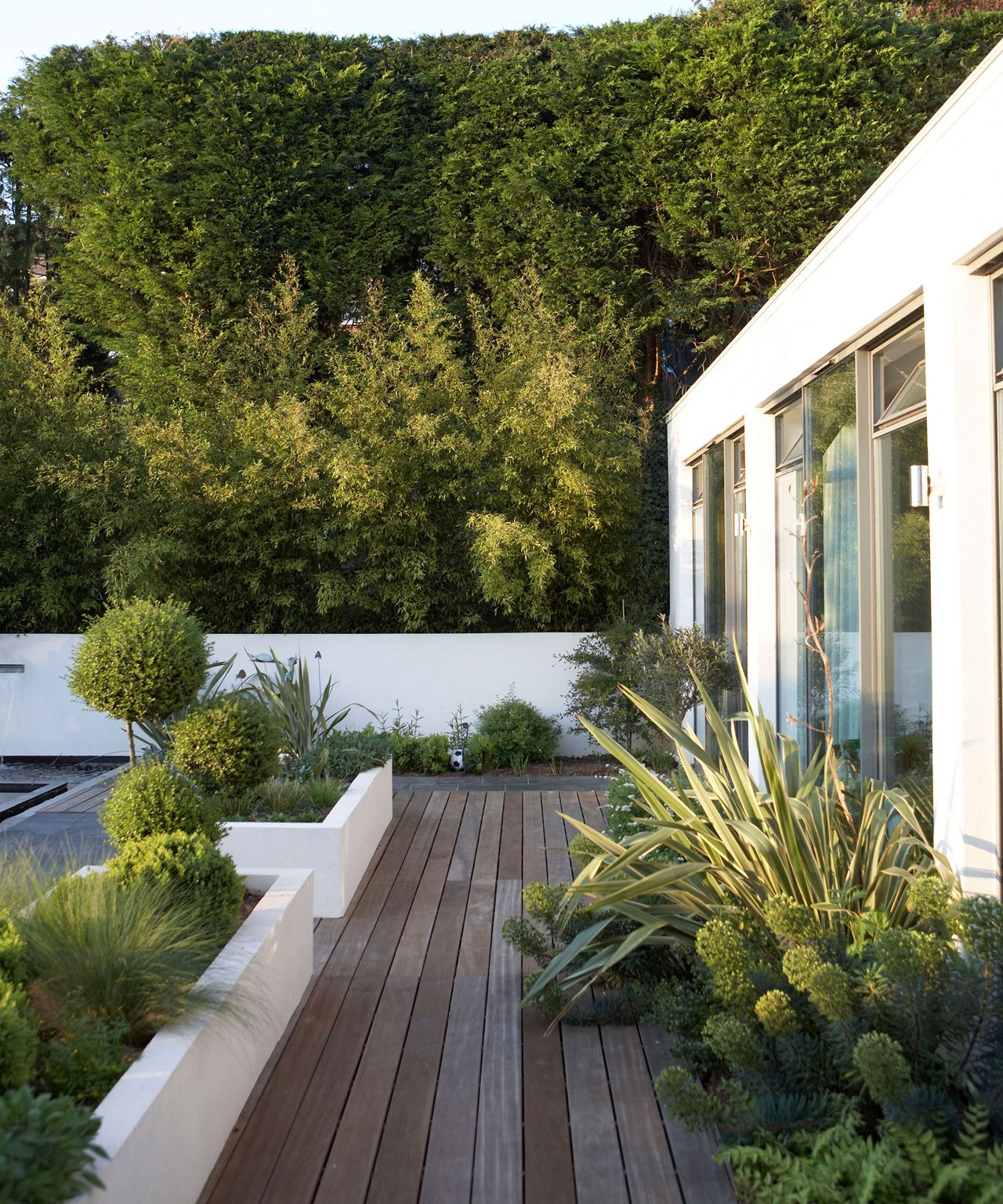 If you love container gardening, decking near the house can provide the perfect platform for seasonal pots, which also help to soften any hard edges. Containers are a wonderful way to add instant and easy color to your garden. And, of course, container garden ideas are perfect for gardens with decking.
5. Color coordinate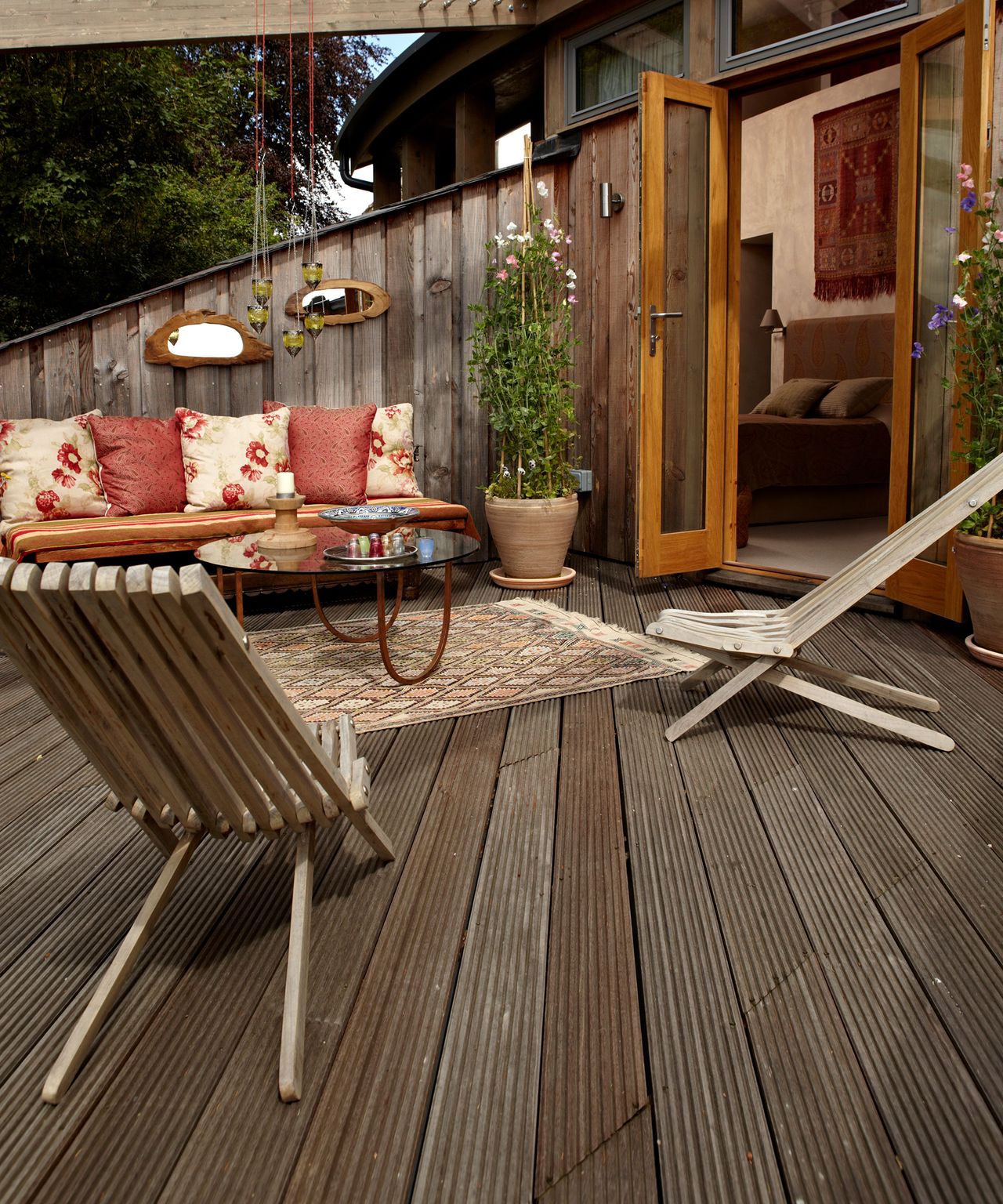 An outdoor room that is an immediate extension of the home suits a scheme in which all furnishings – decking, pergola, fencing, seating, cushions, containers and plants – are color coordinated.
In such a scheme, there is scope for imaginative designs using wood stains, available in a wide selection of colors. And the advantage of timber instead of paving or stone is that its color can be easily changed. Experiment with different shades on some timber offcuts first.
6. Keep it au naturel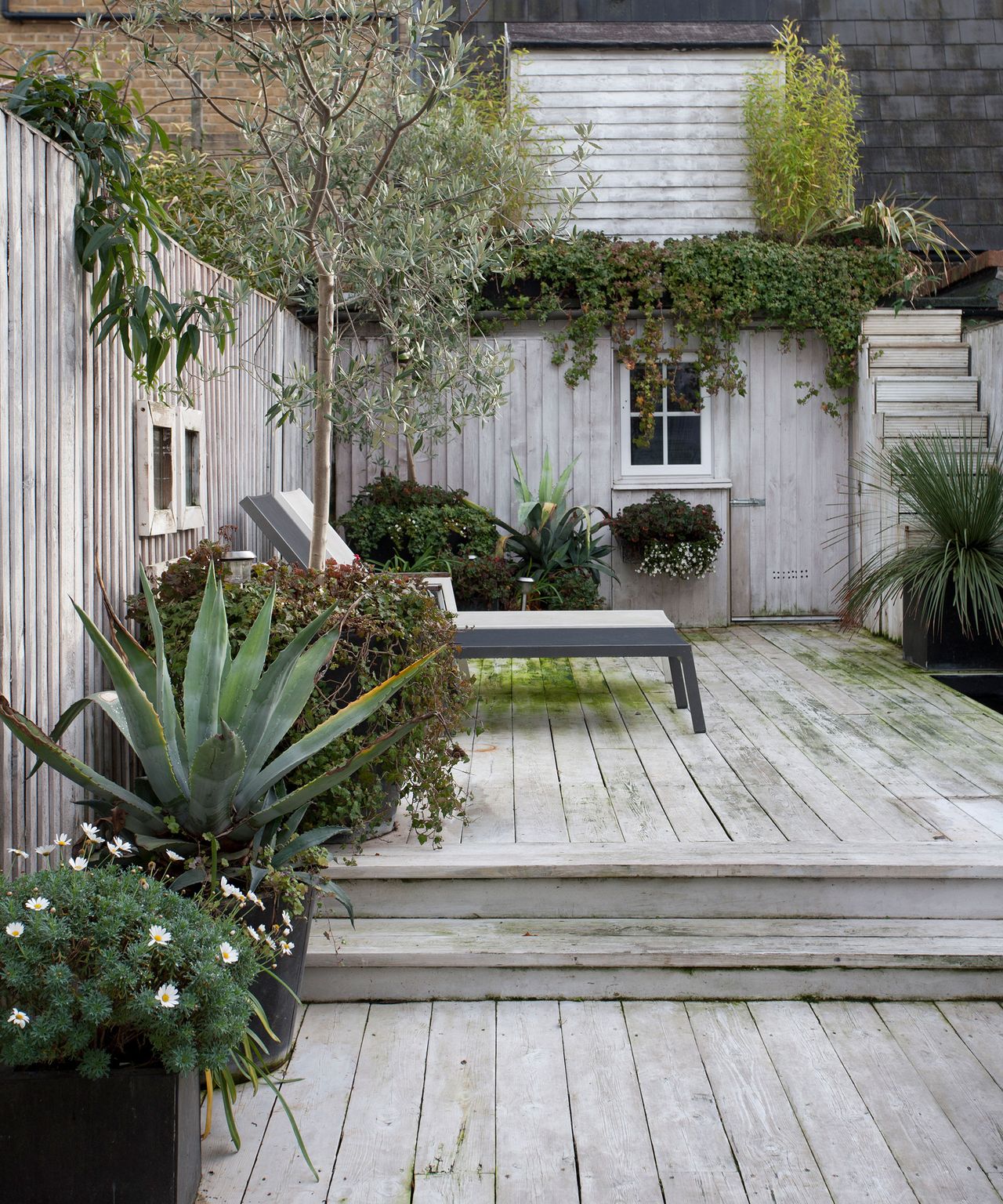 There is so much scope for imaginative designs using wood stains, available in a wide selection of colors.
An informal look is created when decking is left natural and allowed to weather with time, turning a silvery-grey which blends beautifully with plants and the natural landscape. A good compromise is to treat the decking with a wood oil that simply enhances the natural beauty of the wood – products made for treating timber boats are ideal.
7. Fit plants around your decking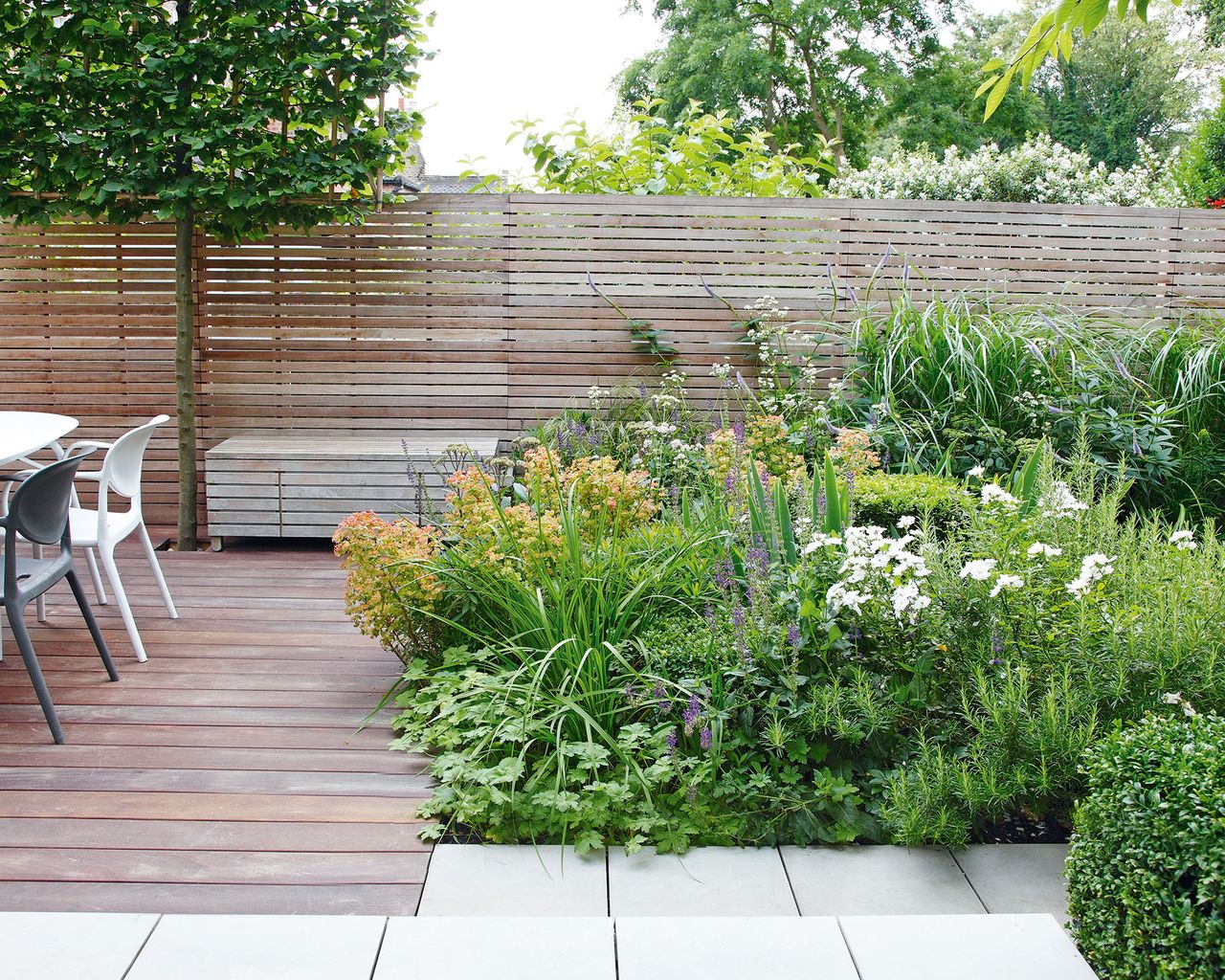 When drawing up your plans, consider adding raised beds, benches, screening, tables, planters, storage and bannisters. Think about where your chosen plants will fit best – whether in pots, borders adjacent to the deck, or in beds countersunk within it – before you lay the decking.
8. Go for a trusted timber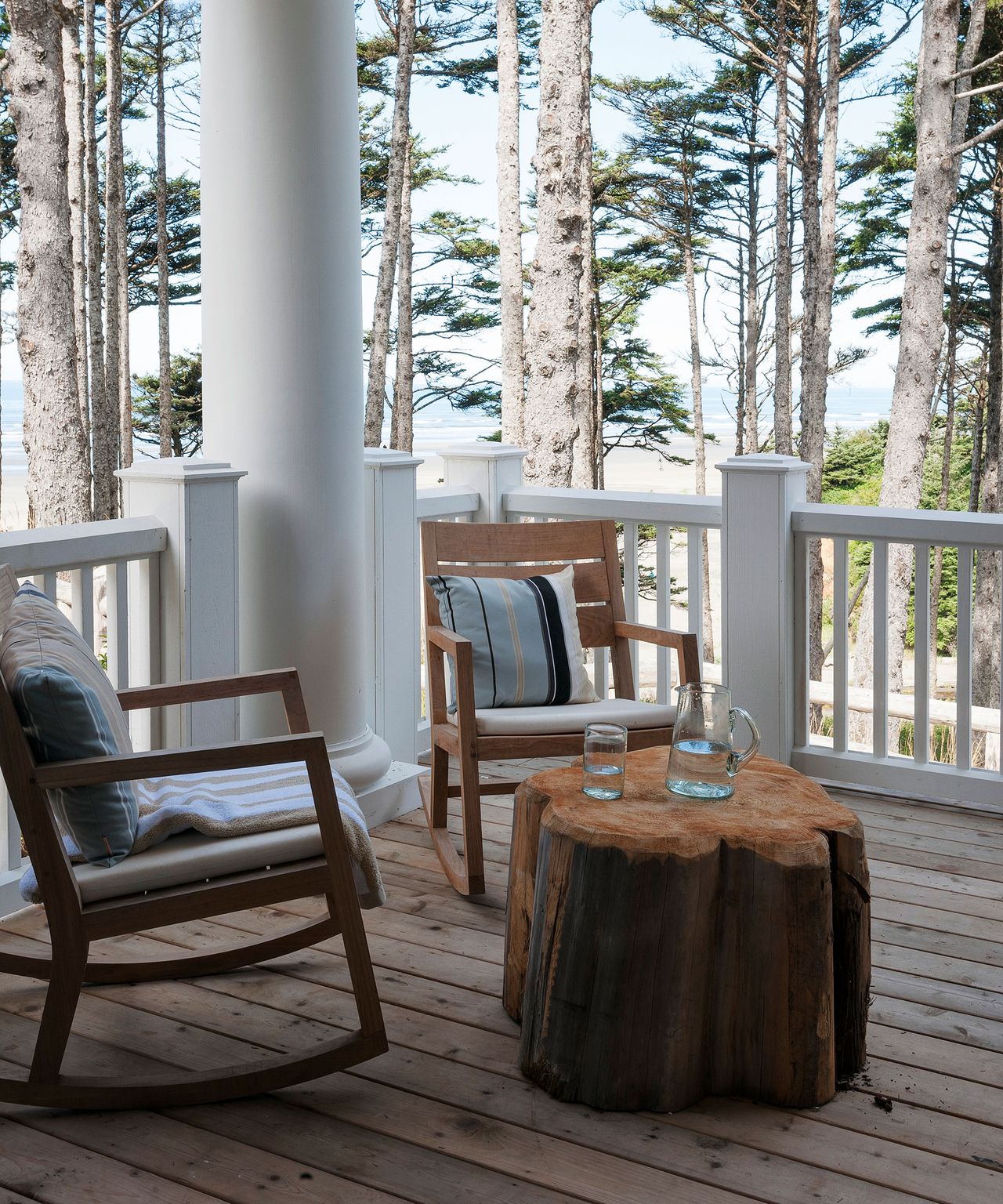 At its best, a timber deck is a handsome, hard-wearing surface that complements most garden settings. It's a natural material that provides a sympathetic background to plants, blending beautifully with water, stone and trees. Timber lends itself to different styles of architecture and design. A deck can be designed in a smart, contemporary look, as easily as in a more traditional style.
But decks don't only look good: other advantages include being relatively lightweight in comparison to stone, quick and easy to install and forgiving. Timber can be cut to size to fit perfectly round awkward corners, or over manhole covers and is easily extended at a later date.
9. Consider the practicality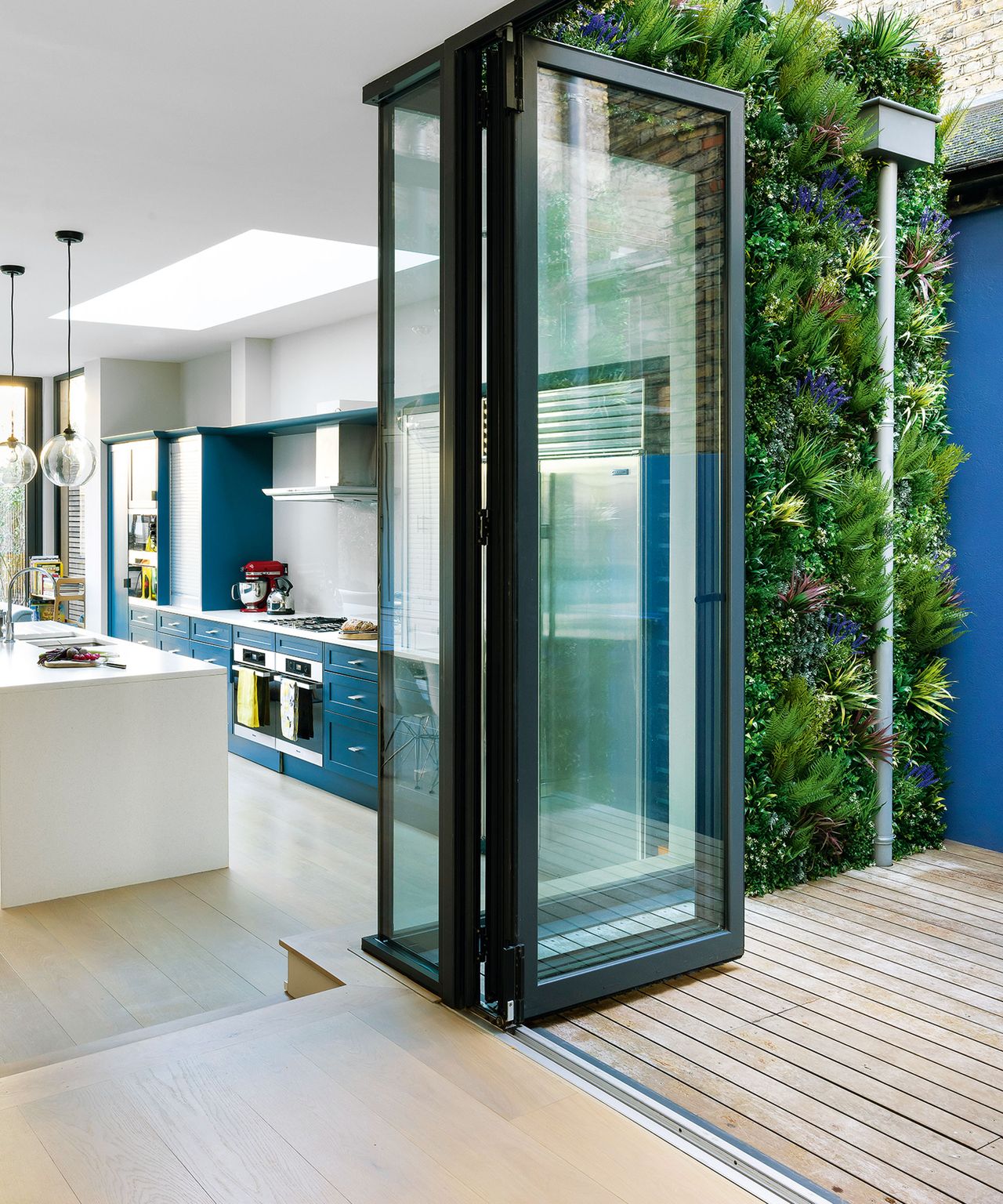 It's really important to plan around existing fixed structures and features – the last thing you want is to lay a perfect deck, only to find that you can't open your garden gate. So, before you finalise plans, check it won't restrict access from paths and gates or obstruct outside taps, electrical sockets, drains and manhole covers.
10. Plan, plan, plan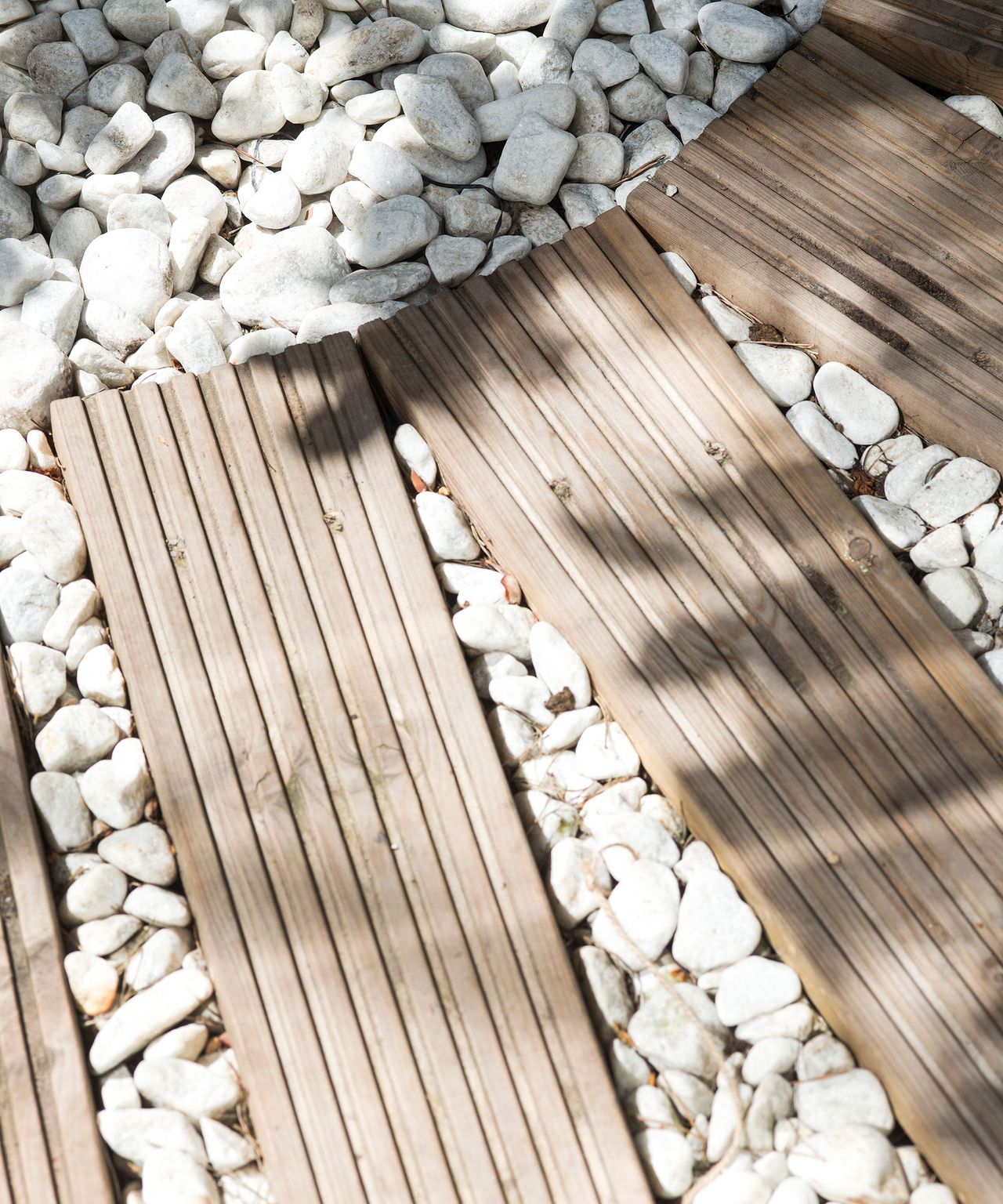 You could consider laying planks at different angles or creating curves, but remember, construction is more time-consuming on a larger site. Sketch out your plans, take accurate measurements and mark the ground with posts and strings.
11. Pair decking with a lawn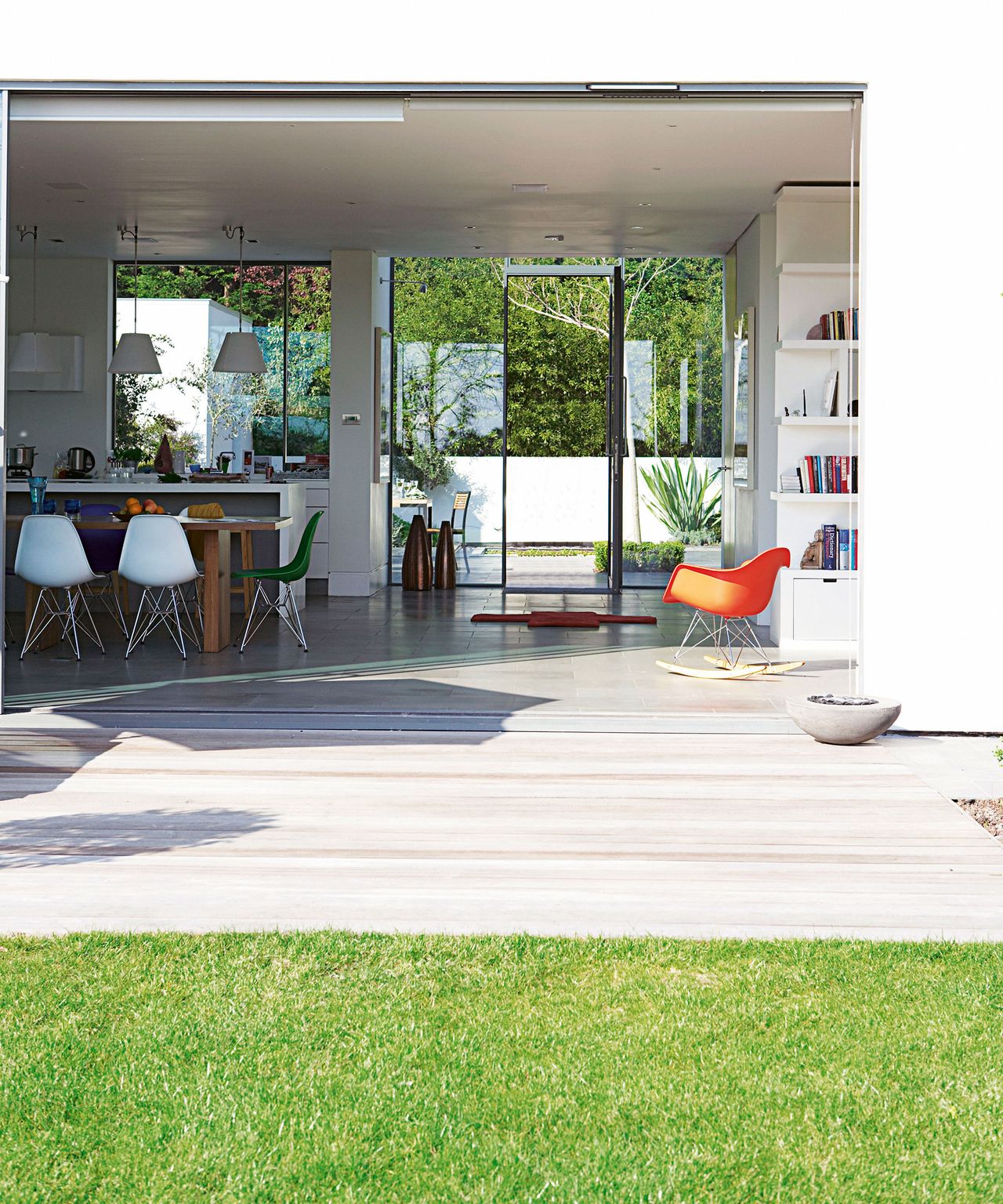 Create a highly individual look by combining a variety of finishes, textures and colors in a modern scheme. Adopting a variety of landscape materials in different zones in your garden not only adds interest, it can help to keep your budget in check, too. Where decking can be on the pricier side, lawn is relatively cheap – and it helps to establish a boundary.
12. Introduce interest with a raised platform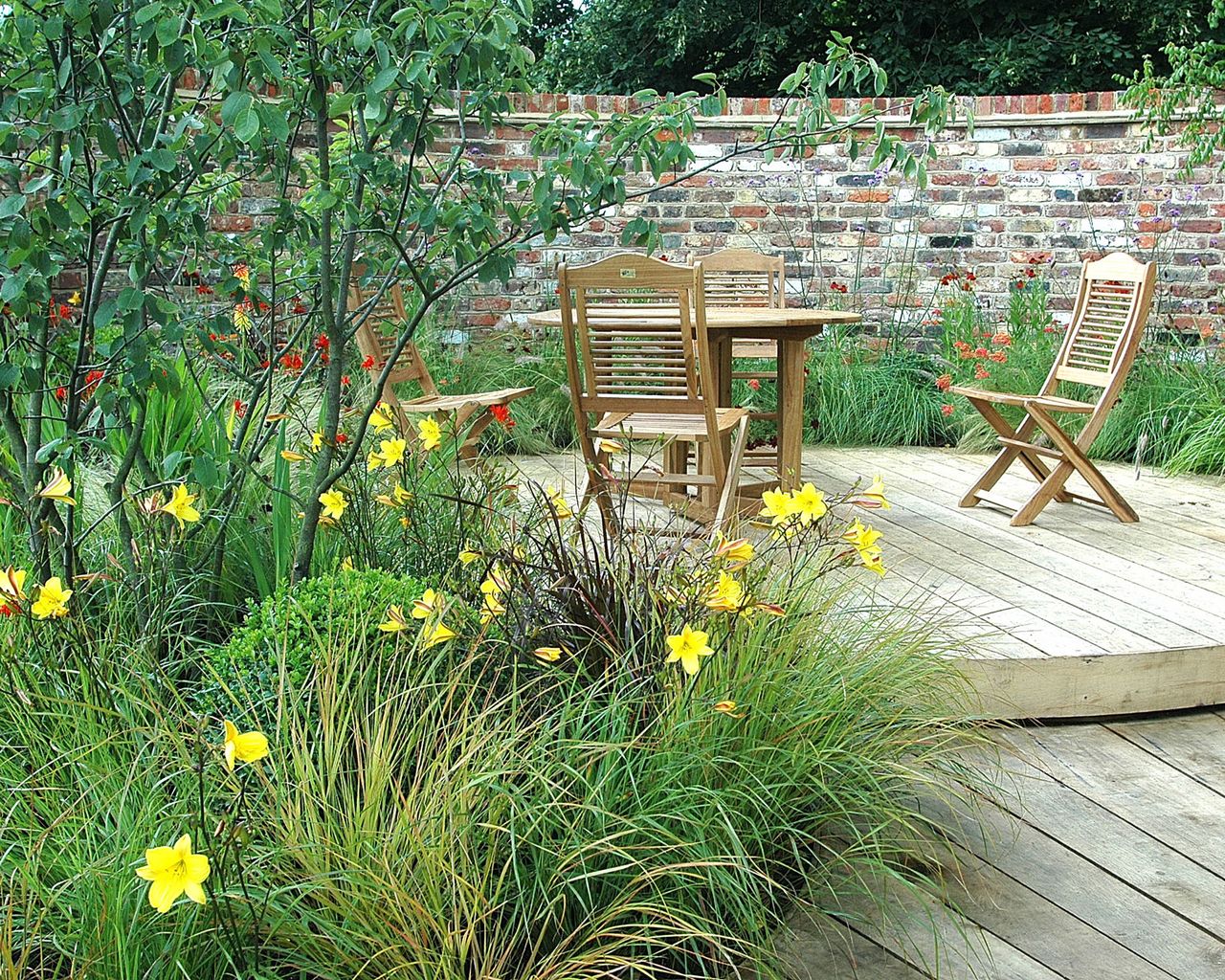 Use decking to lead the eye to a secluded seating spot. Decking is especially useful on plots where there is a difference in height, because it can be simply laid to fit the space with steps ascending or descending to other levels.
When choosing a site for a deck, avoid poorly ventilated areas with little sunlight – this can cause rot and algae. Raised decks should be built to encourage a free flow of air through gaps between the decking fascia, with no spaces big enough to let in rats or mice.
How can I make my deck look nice?
Decking can be used to create walkways and can link different areas of your garden. Mixing natural wood – perhaps reclaimed railway sleepers – with single and patio slabs creates interest and defines individual areas.
Which wood should I use for my deck?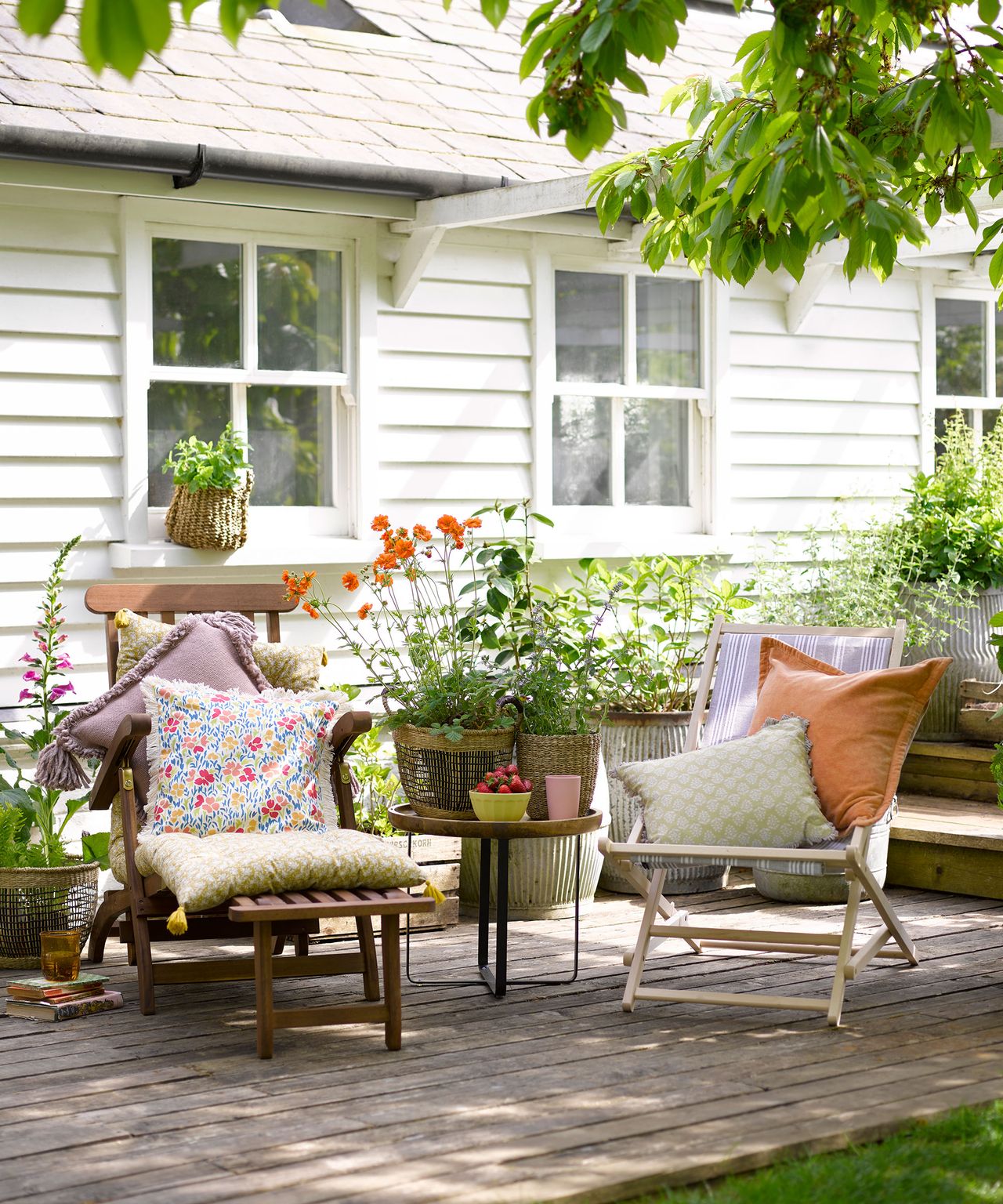 There's a vast variety of decking available, so make sure you have a good look at what's out there before making your choice.
Good quality hardwood decking plans cost about double their softwood equivalents but, either way, the additional materials for the base and sub-frame adds at least another third in cost. Modern timber comes pre-treated against rot and can be left to turn a pleasing silver finish. Decking will last longer on a sunny site that is kept free of leaves and moisture.
Where should I lay decking?
Decking should be placed on even ground, so the area will need to be levelled in advance. Avoid areas that are situated where huge numbers of leaves will fall. Choose a sheltered spot offering both sun and shade.
How do I clean my garden deck?
It is surprisingly easy to clean your garden deck. Using a pressure washer (or a garden hose and brush, if you don't have one), together with a specialised decking cleaner, give your decking a once-over.
Repeat the process to ensure a super-clean surface. If you have the time and the wood looks like it could do with some extra love, give it a coat of decking stain – it'll make the deck look great and help it last longer.
Jennifer is the Digital Editor at Homes & Gardens. Having worked in the interiors industry for a number of years, spanning many publications, she now hones her digital prowess on the 'best interiors website' in the world. Multi-skilled, Jennifer has worked in PR and marketing, and the occasional dabble in the social media, commercial and e-commerce space. Over the years, she has written about every area of the home, from compiling design houses from some of the best interior designers in the world to sourcing celebrity homes, reviewing appliances and even the odd news story or two.