Small garden decking ideas – 10 design ideas to inspire you
These clever small garden decking ideas and designs are perfect if a deck is the top of your wish list but you feel your garden is too small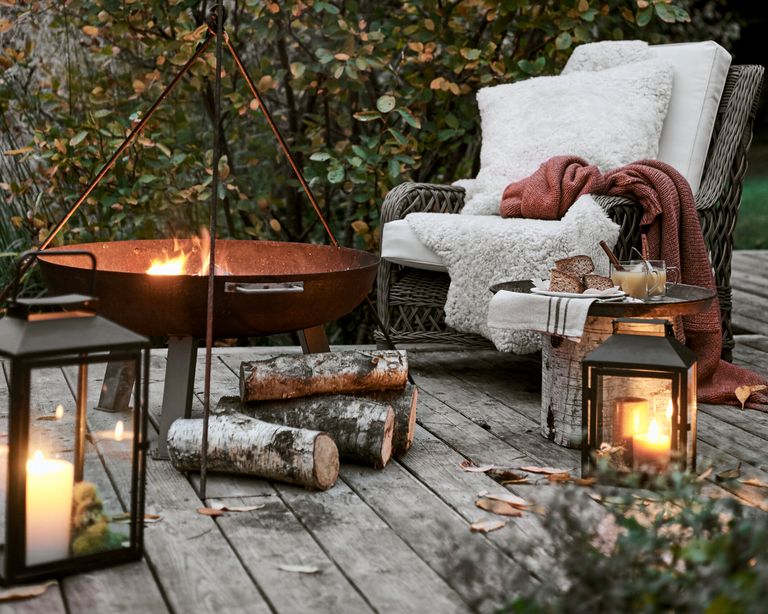 (Image credit: Neptune)
Small garden decking ideas are a fabulous way to enhance your garden space. Decking can be used to zone an area that's purely for outdoor dining, or to create a low-maintenance space if you don't want a lawn.
You can also use decking as a path area from the top to the bottom of your garden. The beauty of most deck ideas is that you can add to them – so you can start small, and then create a larger area that could include balustrades and even a small fence to provide a more sheltered space to enjoy more months of the year.
If your garden slopes you can have raised decking with steps down to the lower part and use underneath the decking for storage – decking is one of the most versatile garden ideas around, whatever sized space you have.
Small garden decking ideas
These small garden ideas using decking are the perfect way to create a useful, easy to maintain and attractive space.
1. Enclose your decking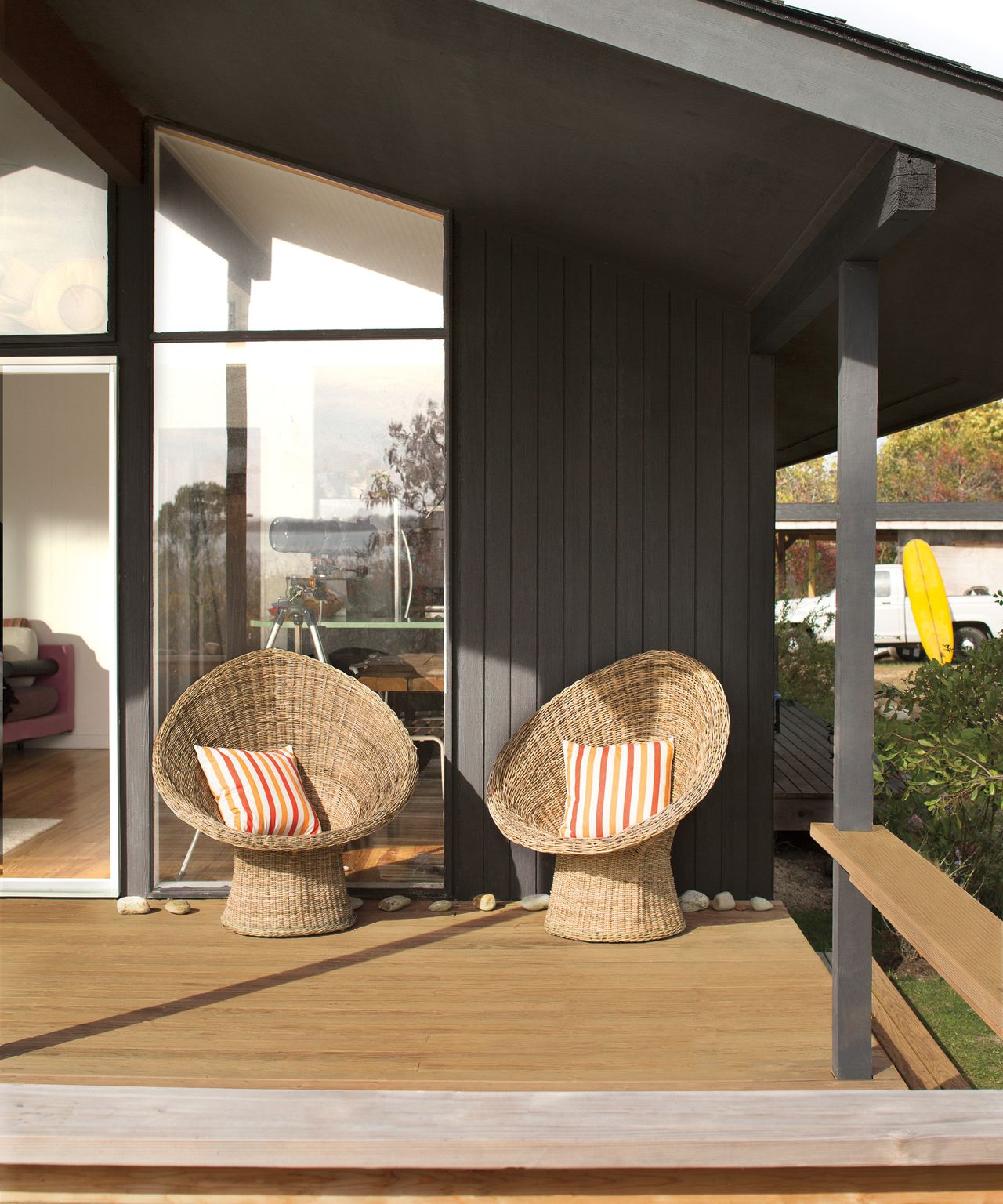 Make a feature of your decking area by enclosing it within the footprint of your home, an all encompassing look if you will, so your outside space becomes an extension of your home and links due to the fence around it.
There are plenty of deck railing ideas to choose from. Here, the wide plank of the top bar that runs around the decking can also be used as a shelf – for drinks and nibbles when entertaining, or even for pots and planters.
2. Choose slimline furniture
When space is tight, as with interiors, choosing furniture that has a low profile and slim legs will help to create the illusion of space.
This set is a great example of this works in small garden decking ideas – you can see underneath the sofa and coffee table, and the pale wood and light taupe cushions keep the overall look 'light' visually.
3. Opt for decking throughout
If you love being out in your garden but are not keen on the gardening aspect, then consider having the whole area decked, perfect for adding cohesion to courtyard gardens.
A fully decked space will also be super low-maintenance, something worth considering alongside how much a deck costs, and you can use planters against the back fence to create interest and privacy.
4. Zone your space
You could create a design feature when you plan your small garden layout by only decking certain areas of the space.
We love how this bistro seating area is edged with beautiful textured stone. The colors of the furniture also tie in visually with the decking color and stone edging to give a cohesive look.
5. Mark your boundary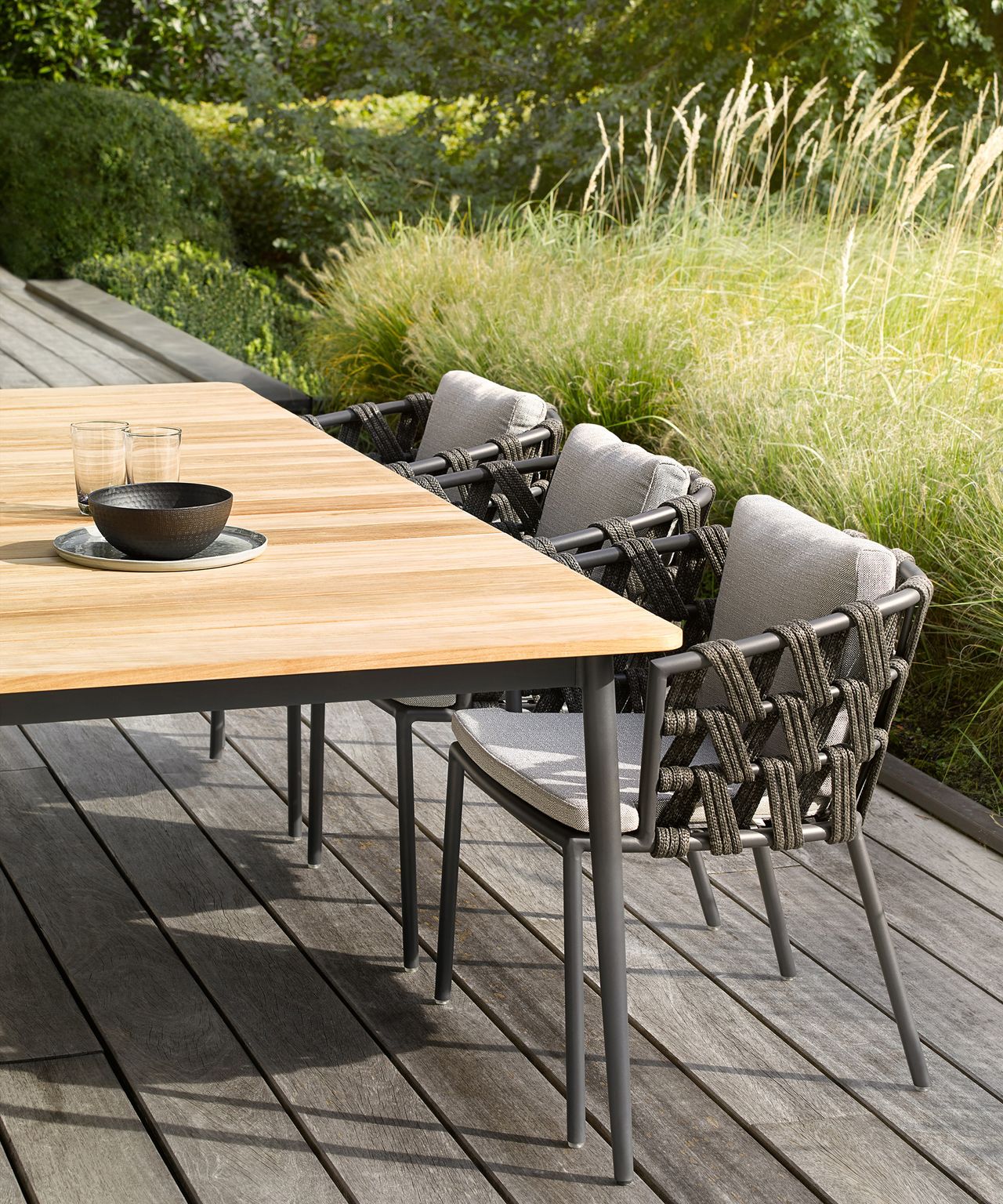 Instead of having a fence at the end of your garden you could use your small garden decking ideas to create the boundary, especially if you have raised decking.
Removing tall visual boundaries will also help to make a small garden look bigger. Here, there's a nice natural line between the end of the decking and the wild field beyond.
6. Use decking as a design feature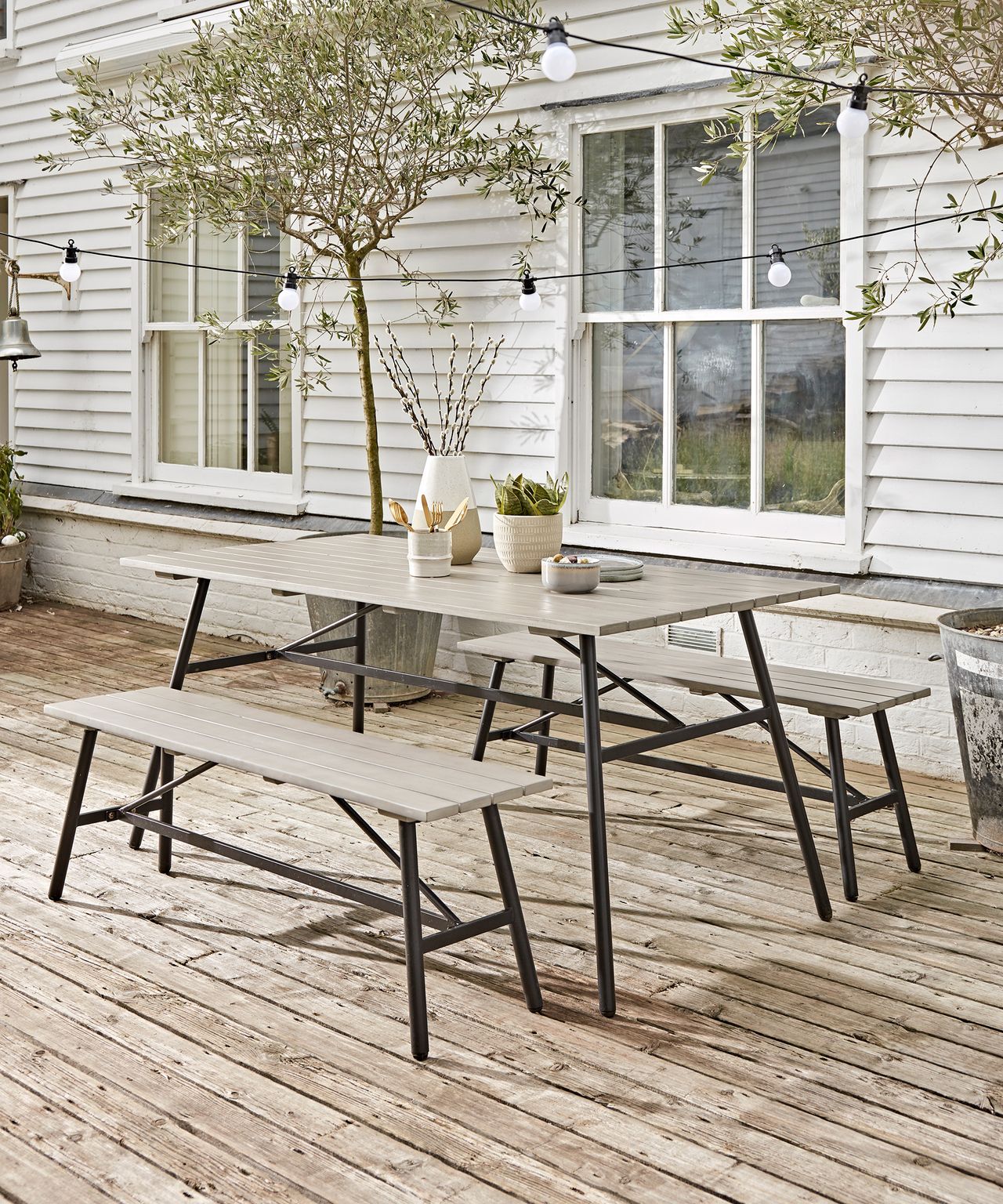 If your garden is narrow or an awkward shape and you are looking for long garden ideas, why not add decking along the length of your house, as you can see here, in a wraparound effect. It will be easy to maintain and provides a hard standing area for your table and benches.
7. Make small garden decking ideas work in a country garden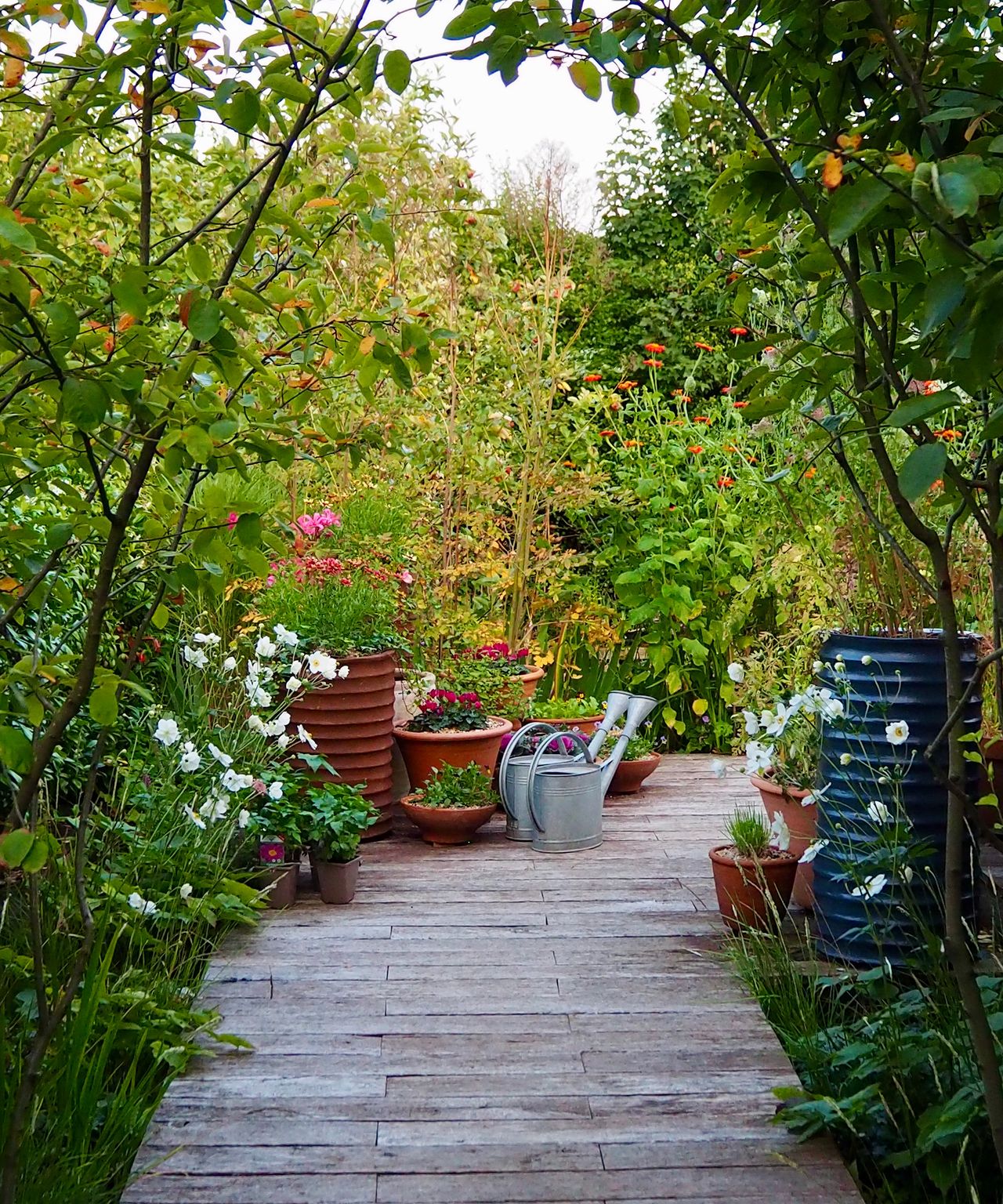 Ann-Marie Powell, founder of Ann-Marie Powell Gardens, created this beautiful country garden decked scheme.
'With a split level garden, decking was a perfect choice. We chose to use green oak as it would age with grace and character, pressure washing to keep the areas slip proof and clean, and adding to the charm by exposing the end grain and natural qualities in the wood.
'Laid using stainless steel lost head screws so the fixings became invisible and didn't rot the wood, 15 years later I actually prefer the deck to when it was first laid.'
The clever use of deck planting ideas in this scheme also maximises the available planting space in a small garden.
8. Go for flexible small garden decking ideas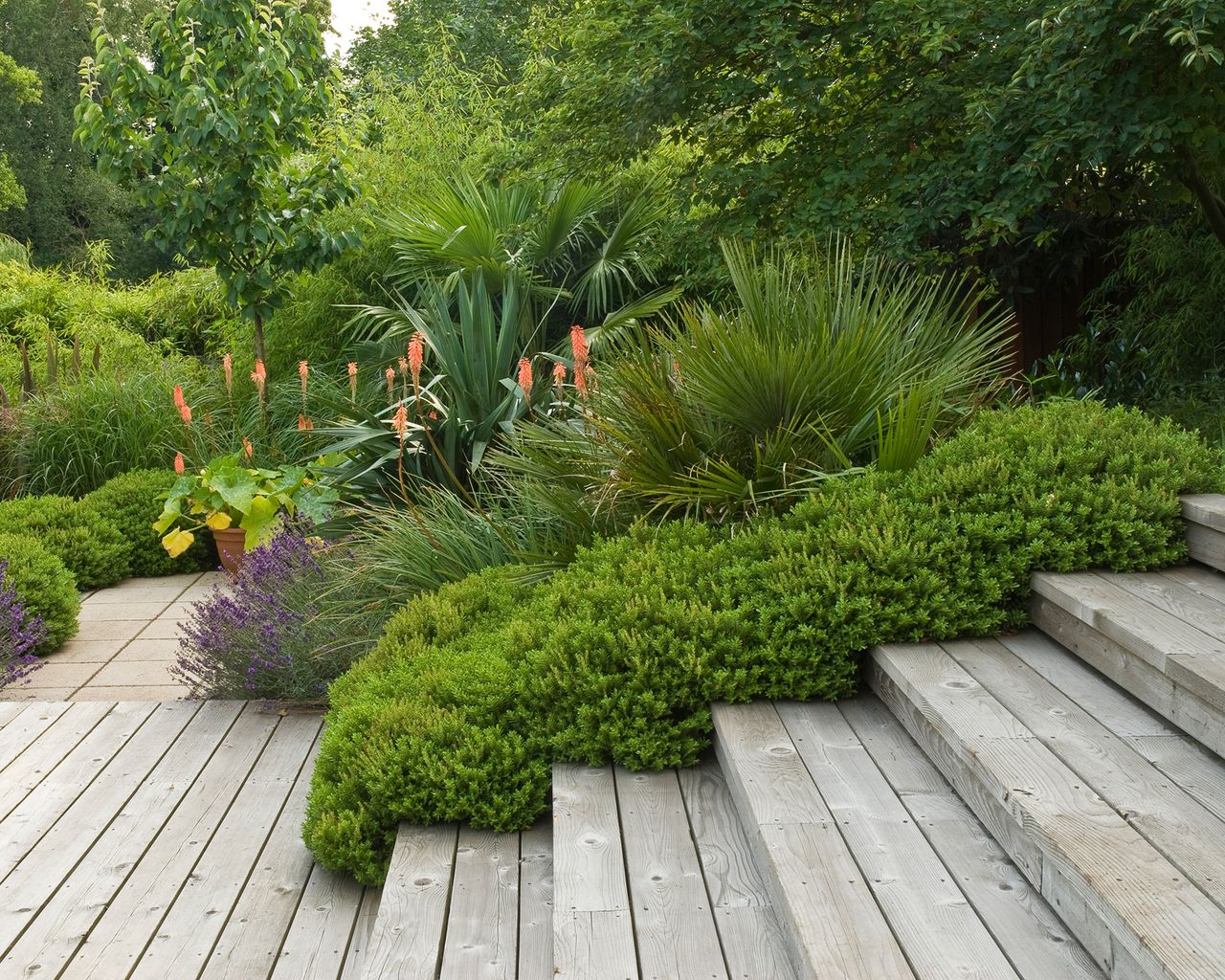 'Decking is a very flexible and useful material in that it allows you to create useful level areas, say around a tree, without the need for foundations as you would with paving, which can destroy a tree's roots,' says Debbie Roberts, co-founder of Acres Wild – so why not incorporate one or two of these best trees for a small garden into your decking ideas.
The fact that decking doesn't need foundations makes it a useful flooring option for balcony gardens too, and it can also be made into steps, like in the tropical-inspired space above.
9. Use decking in any weather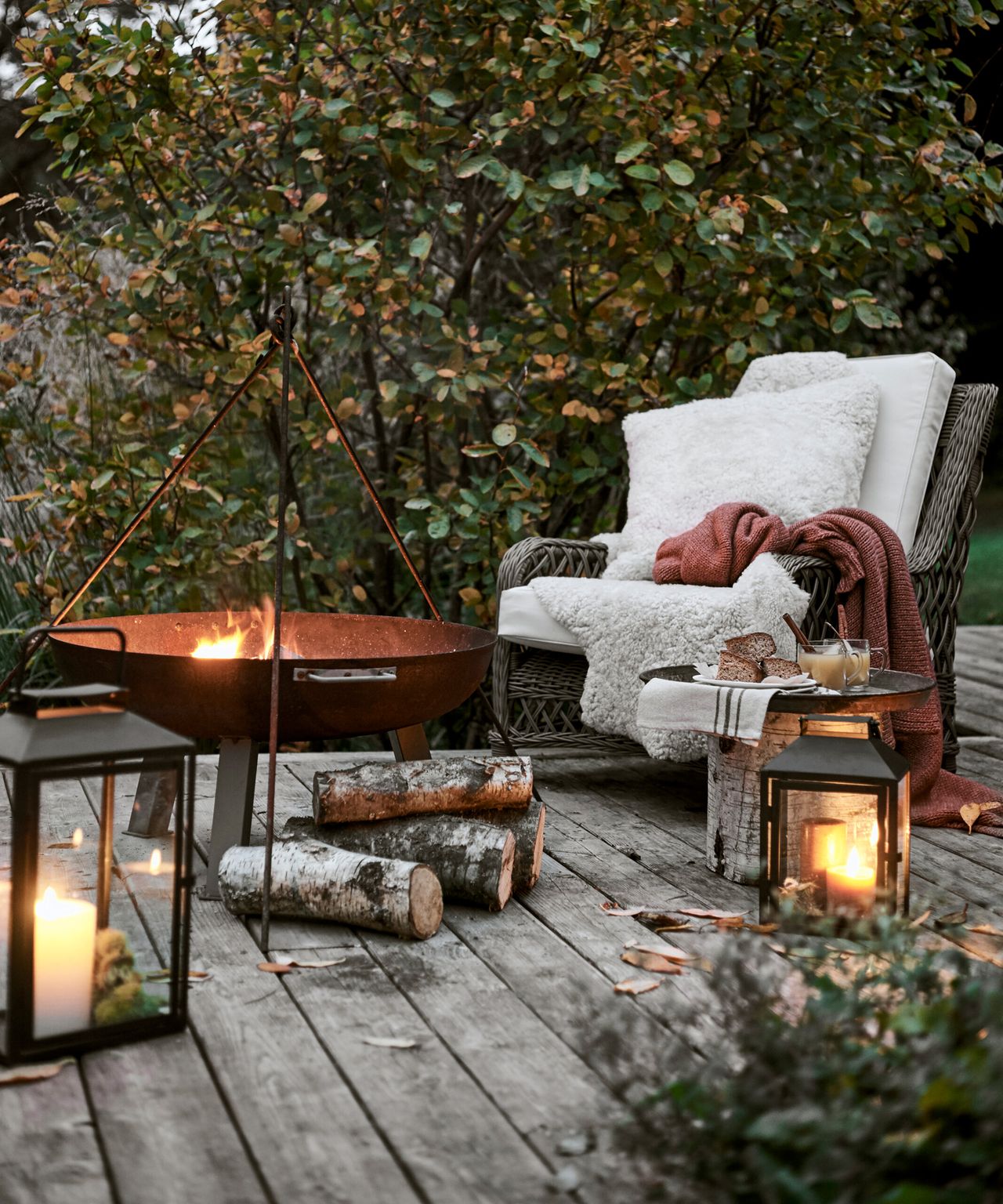 The beauty of decking is that you can enjoy it all year round. No squelching through mud to celebrate Bonfire Night if it has rained the night before – you can simply use your decking to set up a lovely firepit and relax wrapped in faux throws whilst enjoying marshmallows with your family.
10. Opt for small garden decking ideas with levels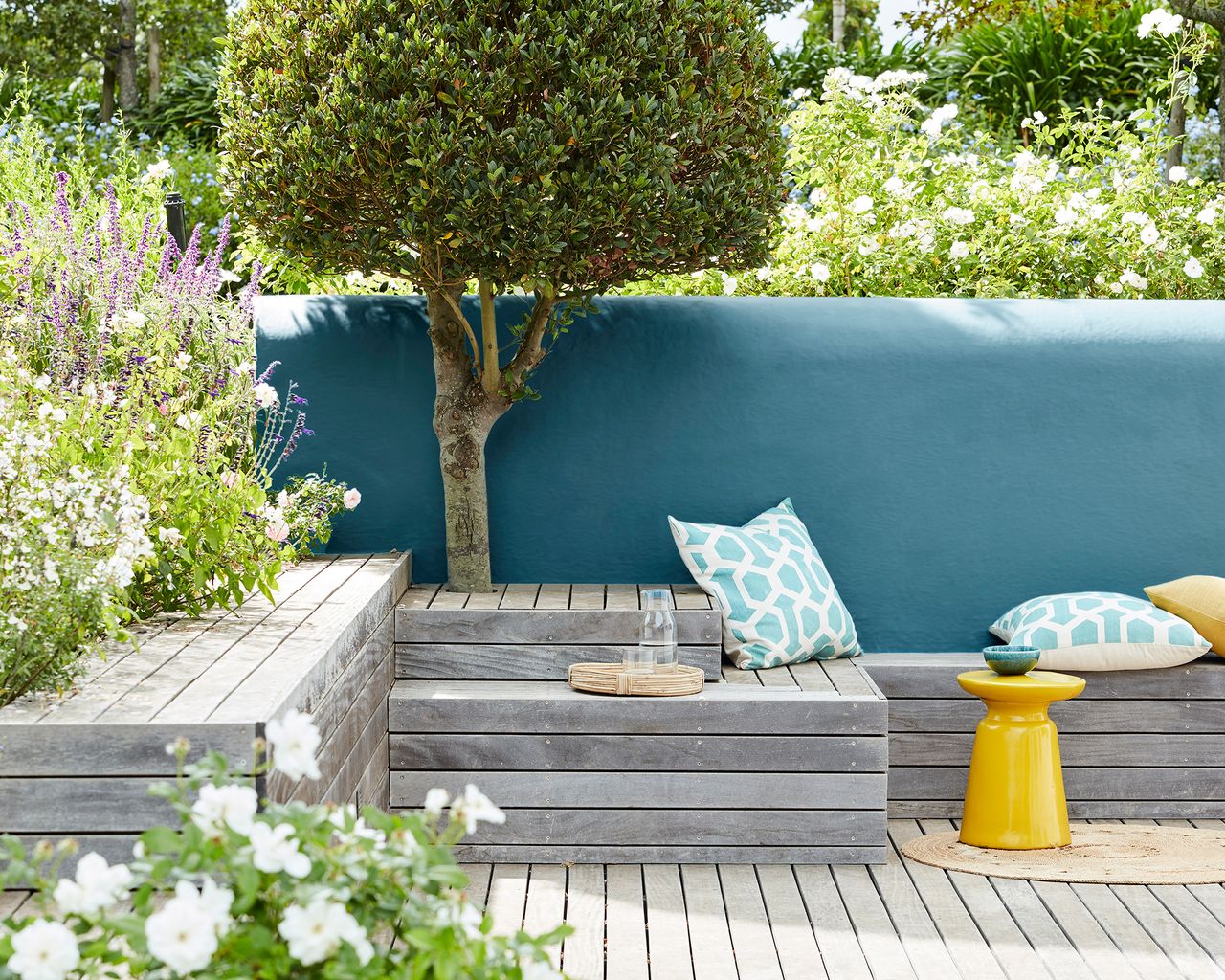 Small garden decking ideas can be so much more than a simple level for you to walk on. You can create raised areas, like these, that can be used for seating and as somewhere to place drinks and nibbles if you are entertaining.
They also add interest to the corner of your garden. We love how this decking area is edged with flowers and a painted wall, and utilises soft, washed deck color ideas that complement the vivid blue of the wall.
How do I build a small deck area?
You've been inspired by our small garden decking ideas and set your heart on creating a stylish decking area, but how do you go about it?
To start with, you need to make sure your ground is flat, soft and level. In terms of power tools, all you need is a basic tool kit and some simple woodworking skills.
You need to decide on your area – are you covering the whole lawn, or do you want to keep the decking to a minimum and nearer to the house?
One top tip is to measure or at least place your garden furniture where you would like the decking to go. This way you can see how big the decking area needs to be to fully accommodate it. It's also worth checking that you don't need planning permission and let your neighbours know too.
Once you have everything in place and you have your measurements, you need to create your frame and attach the inner joists. The spacing of these will depend on your decking design – for example, do you want horizontal, diagonal, chevron or a particular pattern?
Once this is done and all secure, you can then add your deck boards by starting in one corner and working out. It is important to allow a gap of 3mm in between each one. Keep working until you have finished the entire area.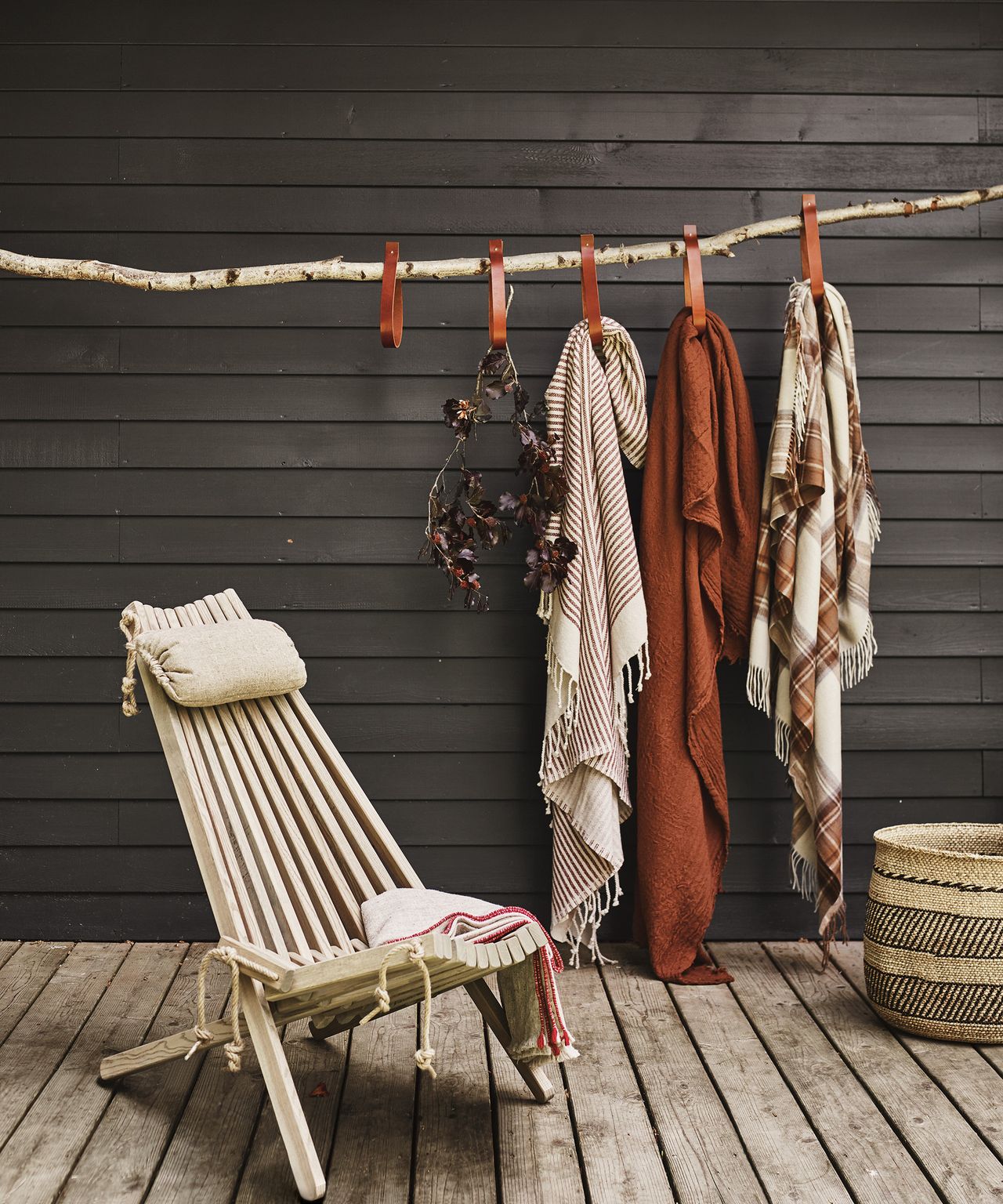 How can I make my small deck look good?
You've made your decking – hopefully avoiding any decking design mistakes – and now you need to give it some aftercare so it gives you years of enjoyment.
First up is to give the decking time to weather naturally, and to allow for a certain amount of natural shrinkage and expansion.
Then, you need to decide on how you want your small garden decking ideas to look – this also depends on whether the boards are soft or hardwood.
Keeping it clean and free from rotting leaves and algae is a must, because both of these can leave you with a slippery deck that can become dangerous.
Spring is a great time to give your decking some love and attention. Power washers are ideal for blasting off debris, and when it's dry give it a coat of deck oil, paint or a stain.
The more you look after your decking, the longer it will last.