Deck railing ideas – materials and styles for every garden
Our deck railing ideas will give your outdoor dining or relaxation space a stylish finish

(Image credit: Jenny Reimold / TimberTech / CQM Interiors)
Sign up to the Homes & Gardens newsletter
Decor Ideas. Project Inspiration. Expert Advice. Delivered to your inbox.
Thank you for signing up to Homes & Gardens. You will receive a verification email shortly.
There was a problem. Please refresh the page and try again.
Deck railings are an important part of the design of any deck – along with being a vital safety feature for raised surfaces and stairs.
And whether you're thinking about replacing railings that let an existing deck down because they're not in great condition, or look old-fashioned, or you're planning the railings for a brand new deck design, there are plenty of stylish options to choose from. Either way, when you are looking for deck ideas, this is an element that needs to be on your list.
'Deck railings need rails, posts and an infill which could be either balusters (wood or metal) or panels (wood or glass),' says Zoe Goff, decking expert at Richard Burbidge. 'Wood creates a rustic look that is perfect for a traditional country house. Alternatively, glass is a great option for more contemporary properties. By reflecting light, glass paneling creates the illusion of space and enhances the view of the garden.'
We've put together the best deck railing ideas to inspire you to make yours stylish.
Deck railing ideas
Your deck railing ideas need to be matched up to your decking material and deck edging ideas for a cohesive look. To create a totally coordinated scheme front to back, you may want to echo or mimic their style on your porch railings, too.
1. Stick with traditional white railings
For a traditional home, it's hard to beat a simple, white-painted wood railing. This versatile options works for a colonial home, a classic Georgian, or a coastal Southern style, like at the Florida home of interiors stylist and HomeGoods style expert Jenny Reimold.
Wood is the usual choice for this type of railing, but for a low-maintenance, virtually weatherproof option you won't have to repaint or seal, looks for a railing made of polycomposite material. Visually, it's almost indistinguishable from wood.
2. Alternate horizontal and vertical railings
If your property has multiple tiers, decks, and balconies, using one style of deck railing can be a deck design mistake.
To break up a sea of sameness and add definition to various areas of your home, try alternative horizontal and vertical railings within the same style. Designer Annie Carolin of Pride of Place Design did just that for this Los Angeles area home., choosing horizontal metal railings for the majority of the property, and a complementary vertical style for the balcony deck.
3. Choose a glass railing to take in a view
Whether you live high on a hill overlooking the city below, on a wooded lot with views of the forest, or in a waterfront spot where you watch the sunset, your deck railing shouldn't impede a million dollar view. The best option if you want to keep a clear sightline to the scenery beyond your desk is a glass panel deck railing, like on this deck by TimberTech.
From a style standpoint, this look also works well for contemporary homes, and modern apartments or condo buildings.
4. Use steel cables for a clean-lined look
Choosing a clean-lined deck railing, like a cable system, creates a sense of airiness that is a natural fit for contemporary homes such as this one by Christie Manning of CQM Interiors. Like glass railings, cable systems allow almost unobstructed views.
Cable deck railings may look more delicate than a standard wood-rail, but they're just as strong. Cable systems are typically made with corrosion-resistant steel or aluminum to ensure strength and longevity.
5. Choose a two-tone look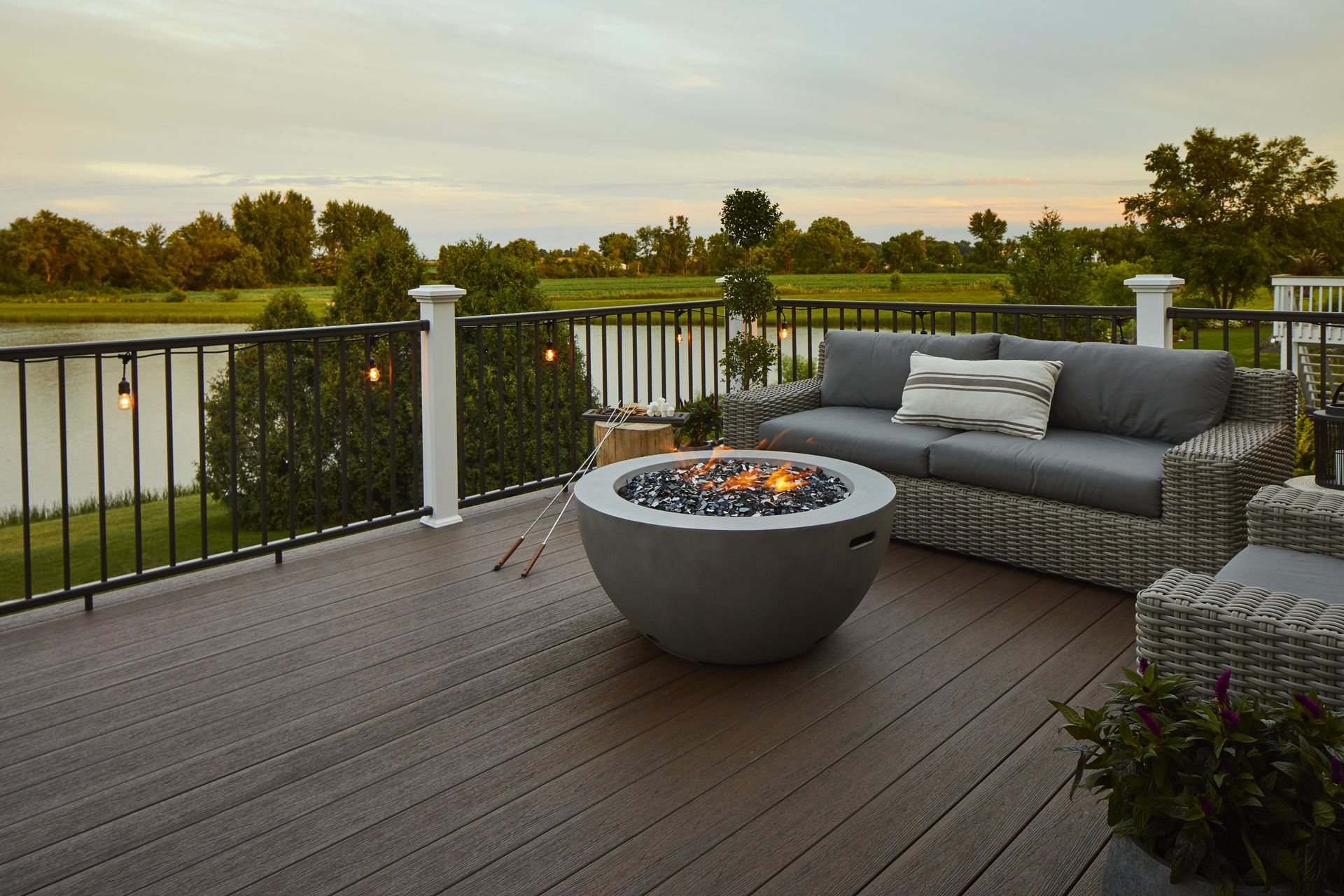 For an updated take on the white wood deck rail, try pairing white posts with black or dark-stained rails that coordinate with your decking.
Another deck railing idea we'd steal from this photo? Hanging bistro lights. String the strands across the deck railing, using hooks or zip ties to secure them to the posts for a deck lighting idea that packs major ambience.
6. Keep it natural
Create a relaxed setting with deck railings in a light wood finish to match the wood deck surface. They can be consistent with the hue of the furniture – like this outdoor bar – as well, and even that of planters.
Textural contrast is key when working in a monotone palette and here ridged deck boards contrast with smooth railings while woven furniture and a palm-style roof complete the picture.
7. Match deck railing to architecture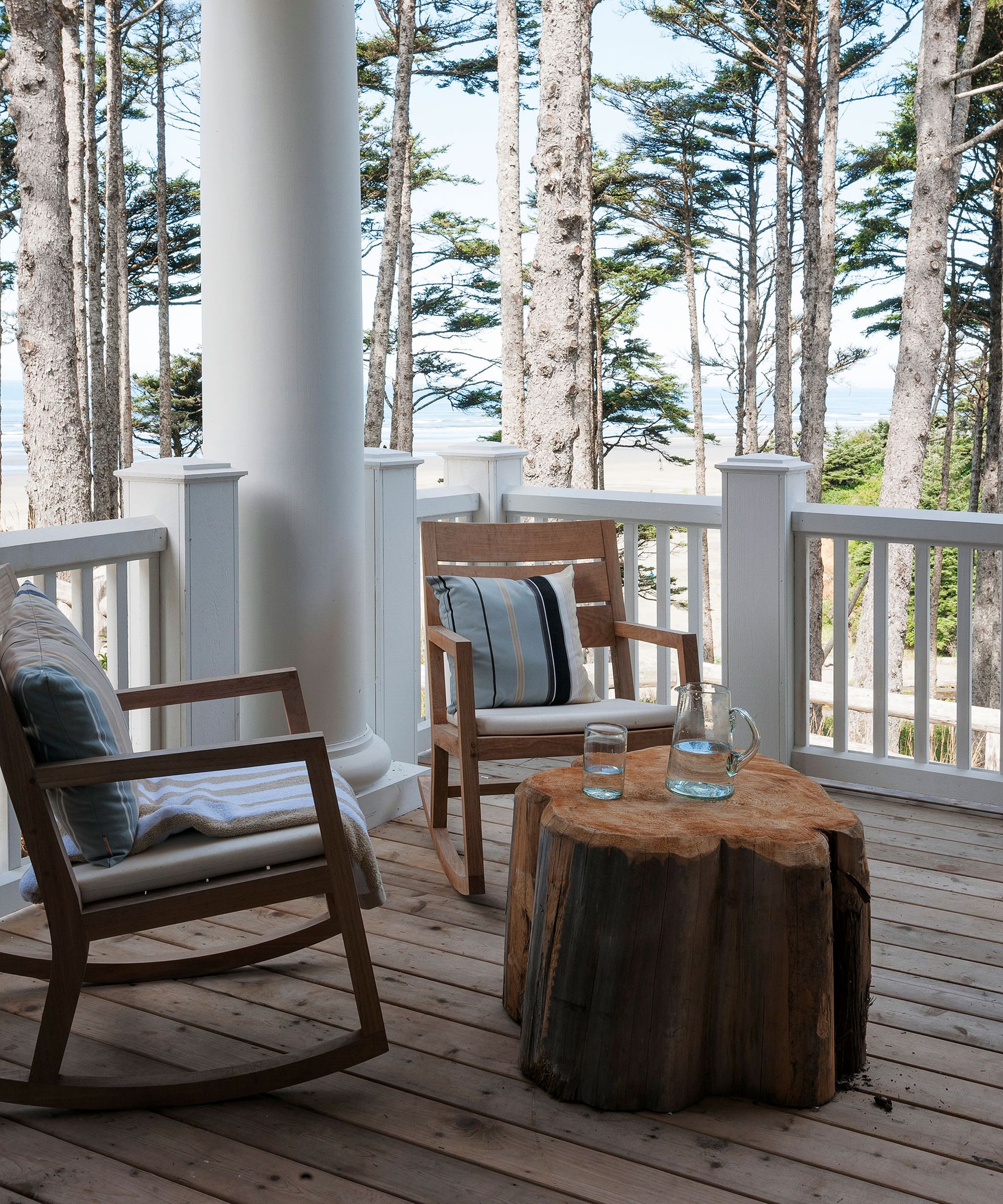 Consider the architectural features of your home when weighing up deck railing ideas to ensure the addition is sympathetic. An imposing pillar is best teamed with substantial deck posts, balusters and handrails to keep the elements of the design in proportion. Matching your deck color ideas will also help make the effect harmonious.
8. Combine materials
A glass deck baluster opens the outdoor space up to the garden and views beyond, but it needn't be the only material used for the railing. For a more substantial design a low wall can form the base of the railing with clear glass above. The outlook will remain unimpeded from a seated as well as standing position and with full-length windows behind the deck it will be just as good from the interior as the outside.
9. Pick dual-purpose deck railings
Consider going for deck railings that double as seats to make the most of the space and entertain more people in comfort at once. Using decking rather than more traditional railings can open up the view beyond the garden and help the deck blend into the surroundings.
'Gone are the days of simple squared-off decks,' says Leslie Adkins, Vice President of Marketing at Trex. 'Remodelers and landscapers report increased interest from customers in decks with multiple levels, curves, railings, seating options built into the design, and even walls to create three-dimensional interest and define different functional areas.'
10. Zone the garden
Deck railings could be desirable for style and to zone the garden even when the deck's low height doesn't demand them for safety. 'I would base the selection of the deck railing on the style and concept of the garden,' says award-winning garden designer Jack Dunckley. 'You really want these to complement the look you are trying to achieve, not fight against it.'

'You might also want to take into consideration any themes in the local area/of the property that you could tie into the garden,' he adds.
11. See clearly with glazed deck railings
Full height glass railings are a good option for a low level deck – or for small garden decking ideas where you want to enhance space, not divide it. They can provide shelter from the wind for a dining or seating area but leave the view completely open. They're tempered for safety.
Bear in mind that glass is likely to need more frequent cleaning than other deck railing materials, so be prepared to keep it sparkling. Glass panels can also make the deck hotter, so glass balusters might be a better choice for those who live in hotter climates allowing a welcome breeze through.
12. Let in light
A porch deck or one with a roof enjoys less daylight than a deck that's open to the sky, so using glass as part of the railings can be a boon here. But where the contemporary style of a full glass panel on its own would fail to complement a home's architecture, frame it with similar materials to that of the house.
The effect will also be less vertiginous than glass alone for a deck at any height above ground.
13. Go horizontal
Deck railings don't have to be vertical, and horizontal railings have modern style. Light falling through close horizontal slats can bring a pleasing pattern to the deck's surface, too.
While this deck railing is made from wood that blends with its riverside surrounds, cable railings are an alternative horizontal design. Bear in mind that they may not meet code, depending on your location, though.
14. Embrace traditional style
White picket fence-style railings look attractive and can make a deck more of a feature by adding height without blocking the views from and towards it. They can also link home and garden by repeating an exterior window trim shade.
A matching pergola with a climber trained around it makes for a pretty entrance to a garden deck and one with scented blooms makes this deck planting idea even more of a sensory experience.
15. Try geometric pattern
Let a design like this traditional crosshatch panel from Richard Burbidge create a focal point of deck railings. Its lines distinguish it from the horizontals of the deck itself and the verticals of the posts.
Wood railings have the advantage that they can be stained or painted to match the deck. They do need regular maintenance, though, to keep them in great shape.
16. Select a contemporary design
This California home is clean and contemporary in style and the elevated ipe deck by Gary Marsh Design had to honor the home. 'I elected to design a custom powder coated steel railing to address three components,' explains Gary Marsh. 'First to ensure minimal obstruction to the sweeping view, second to blend the color into the surrounding trees, and finally to provide a sense of strength and security due to the deck's elevation.'
17. Choose cocktail railings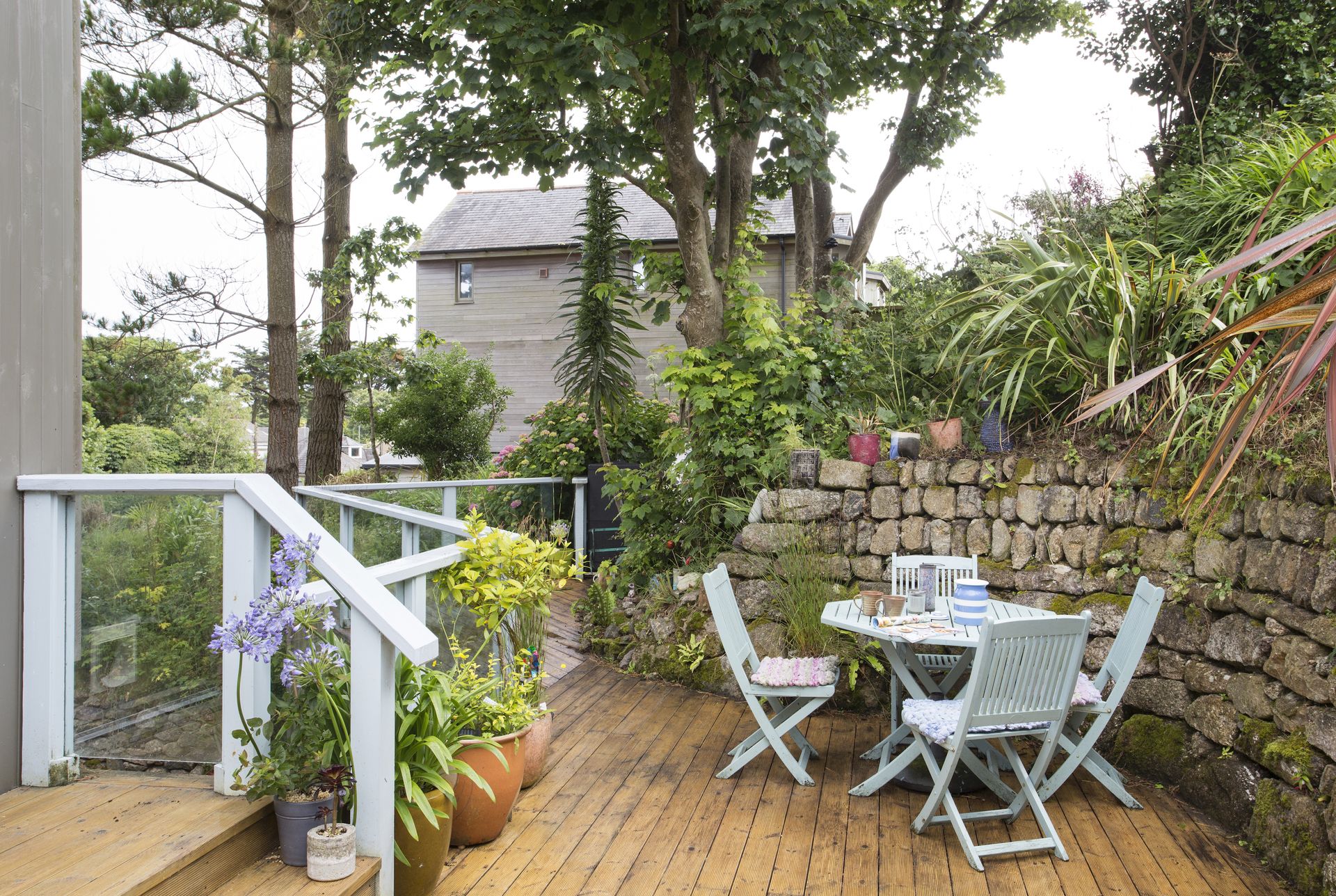 A wide flat hand rail can be combined with the pickets or balusters preferred for deck railings, and it's a functional feature, allowing drinks or even small plates to be set down on it.
The cocktail rail is ideal for a deck that's an entertaining space, and can be particularly useful on a small deck when extra furniture for the same purpose would leave it overcrowded.
18. Use curves
Deck railings don't have to be straight and curved versions along with a curved deck can be used at large scale for an impression of grandeur, or to soften the lines of a smaller design.
These Trex Transcend railings are composite like the deck itself and have the advantage of needing very little maintenance; the material isn't subject to rot or warping and will retain its color with no painting or staining ever needed.
What is the cheapest deck railing?
A railing will be a substantial part of your deck cost. The cheapest deck railing is generally made from wood, although prices will vary depending on the type of wood selected. Stainless steel, aluminum, composite and cable railings are often mid-priced options while glass balusters are generally the most expensive choice.
Be mindful that if you do opt for wood you will need to do much more maintenance than with other materials, so although it's cheaper to buy in the first place it will involve higher costs over the years.
What is the best railing for a deck?
The best railing for a deck depends on its situation, the time available for upkeep, and budget. 'As with any design, form follows function, and you must first establish what the railings need to achieve,' says Richard McLane, Design Director at Bisca. 'Is it a visual definition of the space or guarding a change in level? If protecting a change of level, you need to consider the strength of the railings and spacing between them.
'You should also consider the amount of maintenance; timber handrails such as teak will naturally age well, whereas stained timber finishes will need more TLC. Metal handrails can provide a more sculptural and open design to the railings, with options for finish depending on the desired look.
'Options for the in fill below the handrail are vast, and budget may influence decisions. Rope works well to visually divide the space but does not provide the structural guarding of timber or metal railings.
'For minimal visual impact but maximum guarding and protection from the wind glass can also be a great option to finish your decking and can be finished with or without a handrail.'
How far apart should deck railing posts be?
Deck railing posts (aka pickets or balusters) should not allow a 4 inch sphere to pass through (US), or a 100mm sphere (UK), but always double check specifics where you live.
Can I use 2x4 for deck railing?
You can use 2x4 for the upper and lower rails if you want to construct your own deck railings in wood. Remember that you should always check the local building code or building regulations before you design and build your own deck railings to ensure that they will be compliant.
Sign up to the Homes & Gardens newsletter
Decor Ideas. Project Inspiration. Expert Advice. Delivered to your inbox.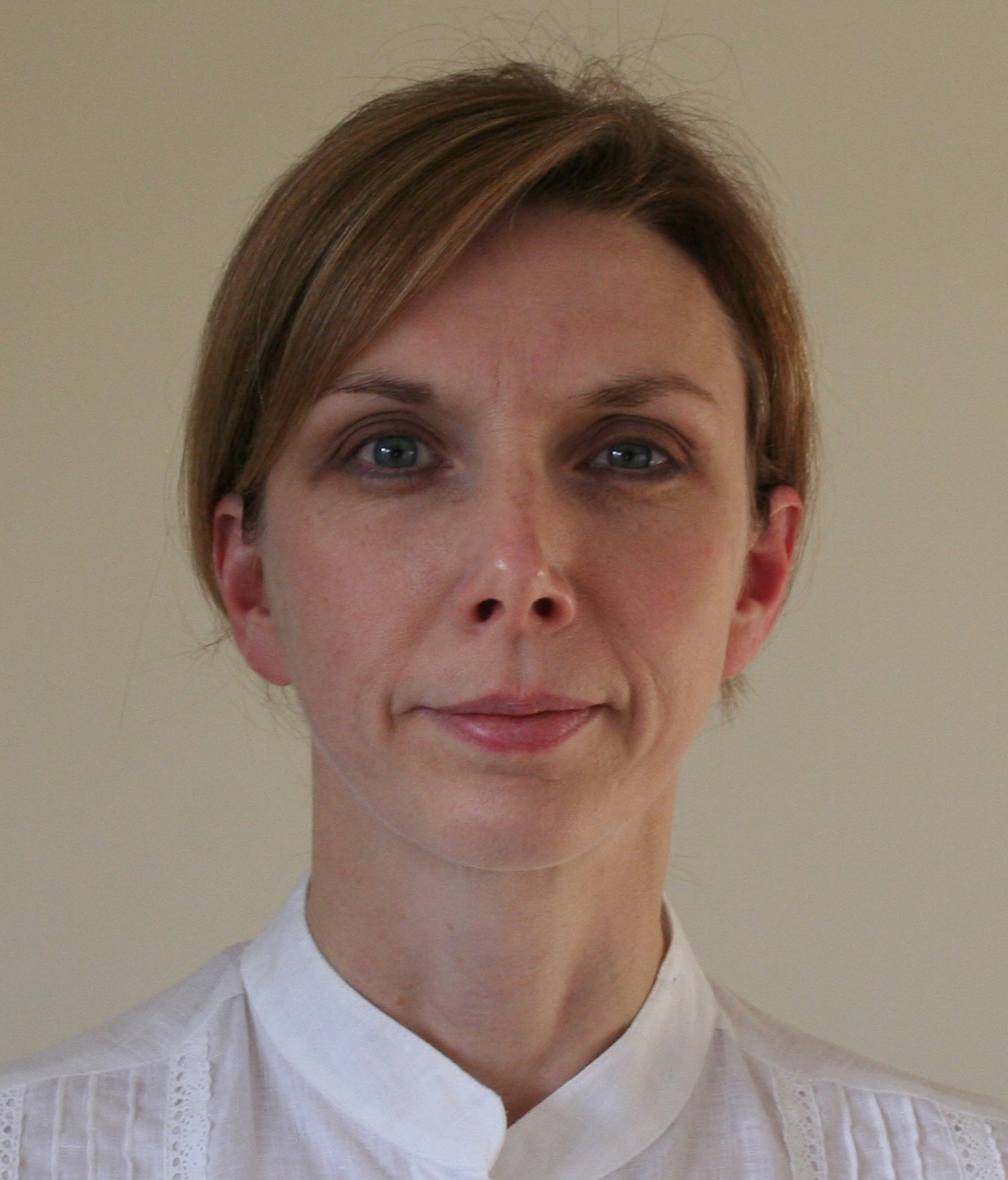 Sarah is a freelance journalist and editor. Previously executive editor of Ideal Home, she's specialized in interiors, property and gardens for over 20 years, and covers interior design, house design, gardens, and cleaning and organizing a home for H&G. She's written for websites, including Houzz, Channel 4's flagship website, 4Homes, and Future's T3; national newspapers, including The Guardian; and magazines including Future's Country Homes & Interiors, Homebuilding & Renovating, Period Living, and Style at Home, as well as House Beautiful, Good Homes, Grand Designs, Homes & Antiques, LandLove and The English Home among others. It's no big surprise that she likes to put what she writes about into practice, and is a serial house renovator.