How much does a deck cost?
Find out what you'll need to budget for yours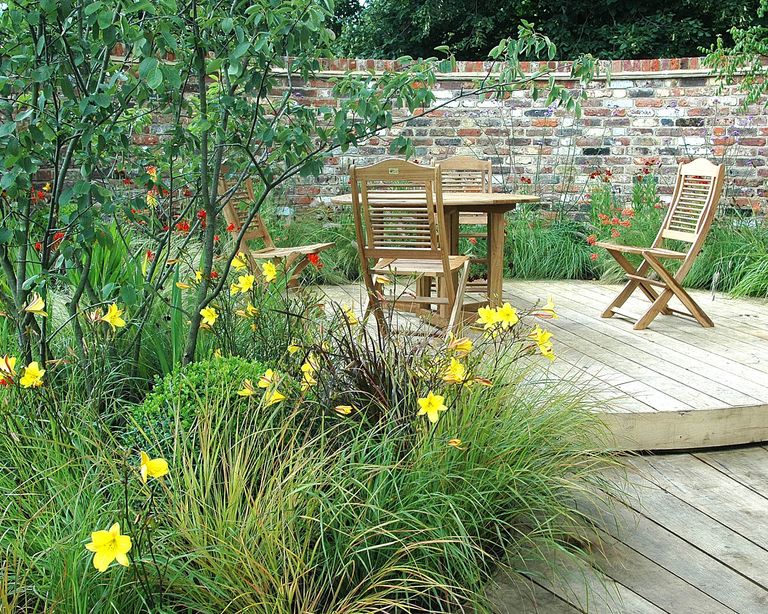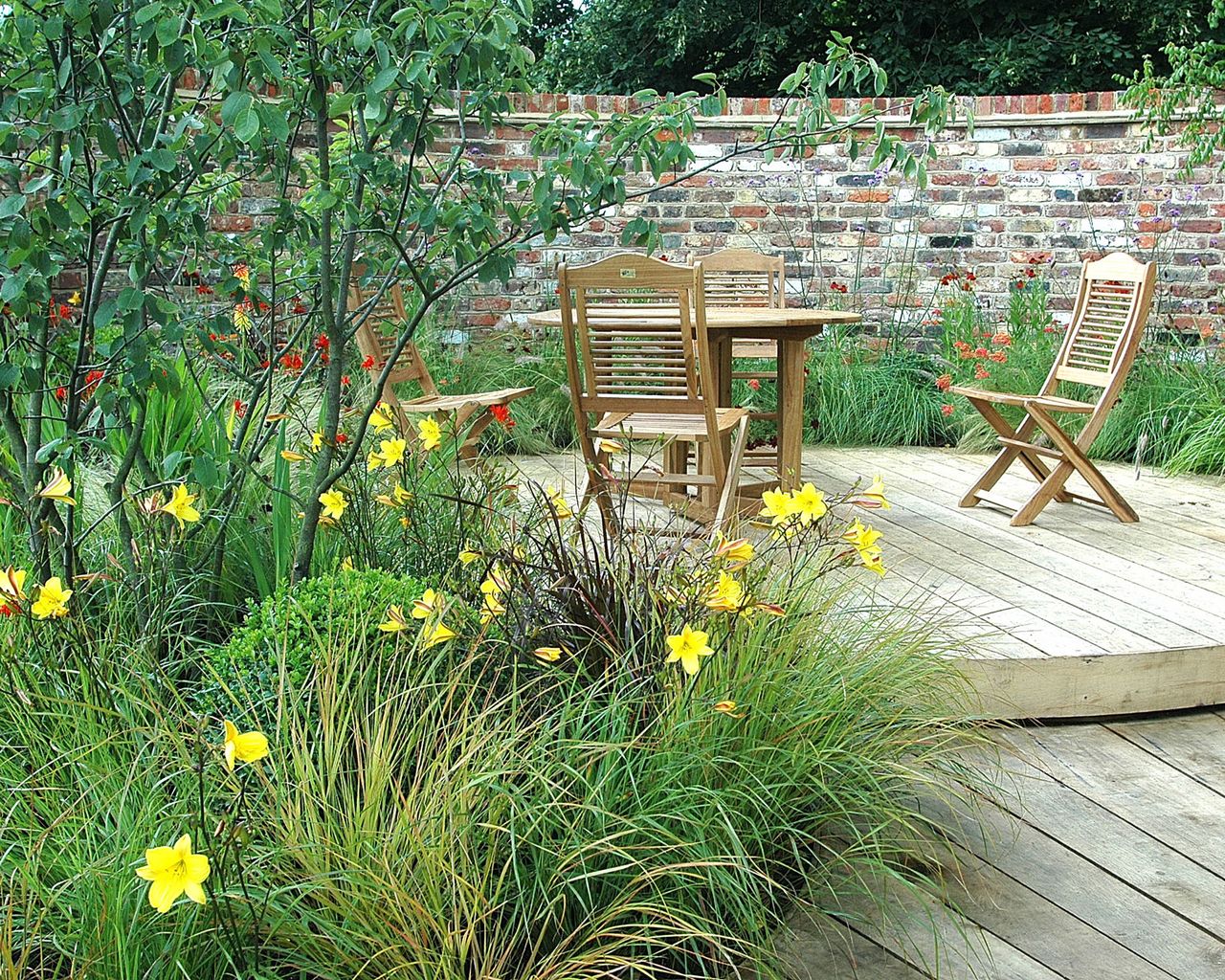 (Image credit: Future / Paul Dudley)
Whether you're putting one in for the first time, replacing an old deck, or adding on to what you already have, we've asked the experts how much a deck costs, so that you can go into the project fully informed. They have given us figures, depending on the material from which your deck is made and its dimensions.
See: Deck ideas – inspiration and more expert advice
'Naturally the larger the deck size the more costly the materials, so you need to consider which materials are best for you in terms of short term spend versus long term investment,' says Karl Harrison of Karl Harrison Design, which designs and builds high end residential landscape projects.
'Softwood is generally accepted as an introductory level, but needs maintaining and potentially repairing as the years go by, whereas composites which are made of recycled materials are more durable and require low maintenance – just a wash with soap and water from time to time.'
Hardwood decks are also an option, and you'll find price guides for all three types below.
How much is a hardwood deck?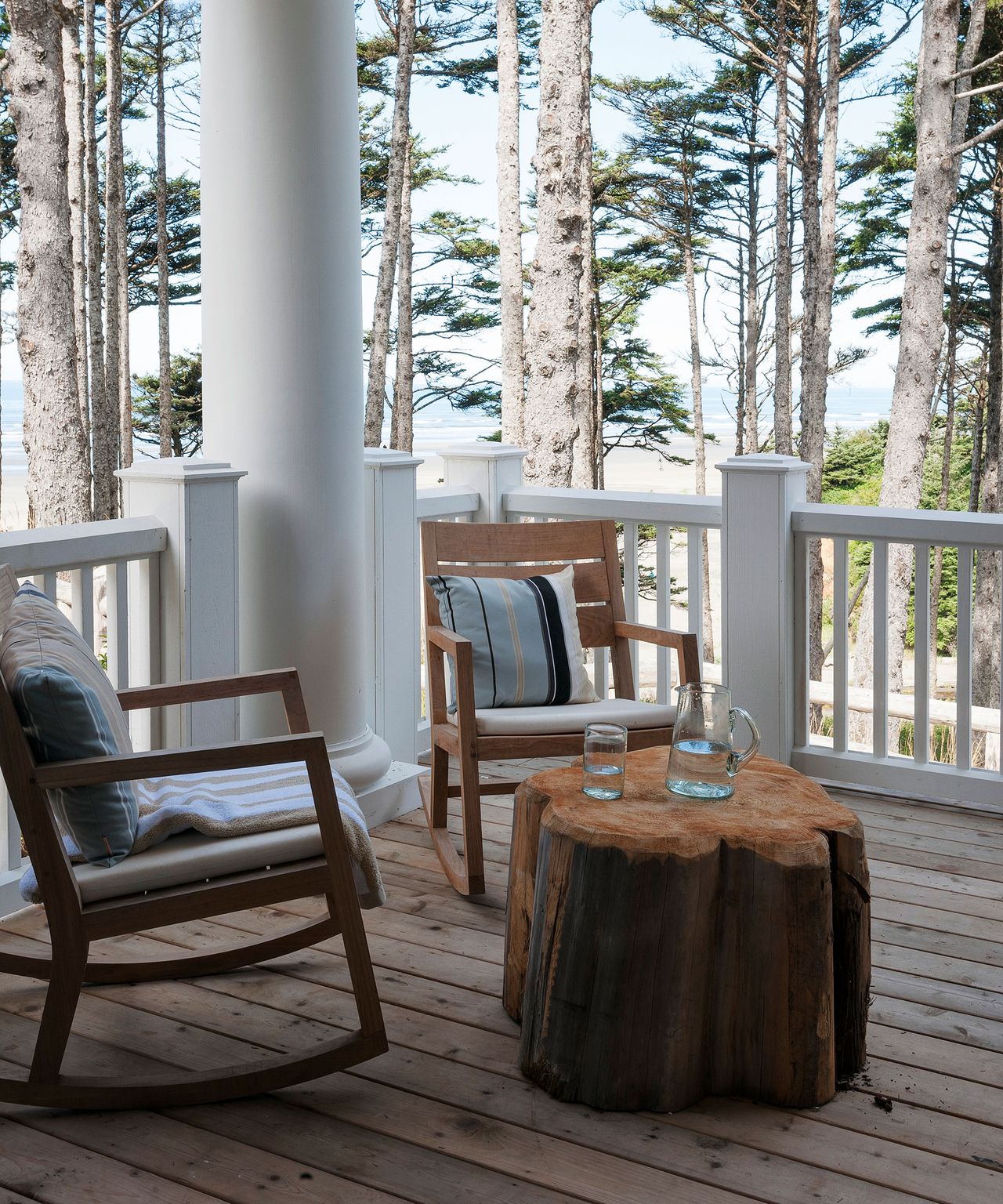 Hardwood decking is made with timbers from the tropics, or trees such as beech, ash or oak. The slow growth of the timbers used to manufacture the boards creates decking that offer fabulous durability, and they're resistant to splitting, rotting and warping. If you care for a hardwood deck correctly it can last for many decades and, while it will look good from when it is first laid, it could even become more attractive as it ages.
But how much is a hardwood deck?
'Hardwood decking can be in the form of a temperate species like European oak, or more commonly in a tropical species like balau or iroko,' says Nick Collinson at Duffield Timber. 'For a good-quality hardwood deck board, you will look to pay between $56 and $77 (£40 and £55 + VAT) per square metre.'
See: Deck railing ideas - materials and styles for every garden
How much is a softwood deck?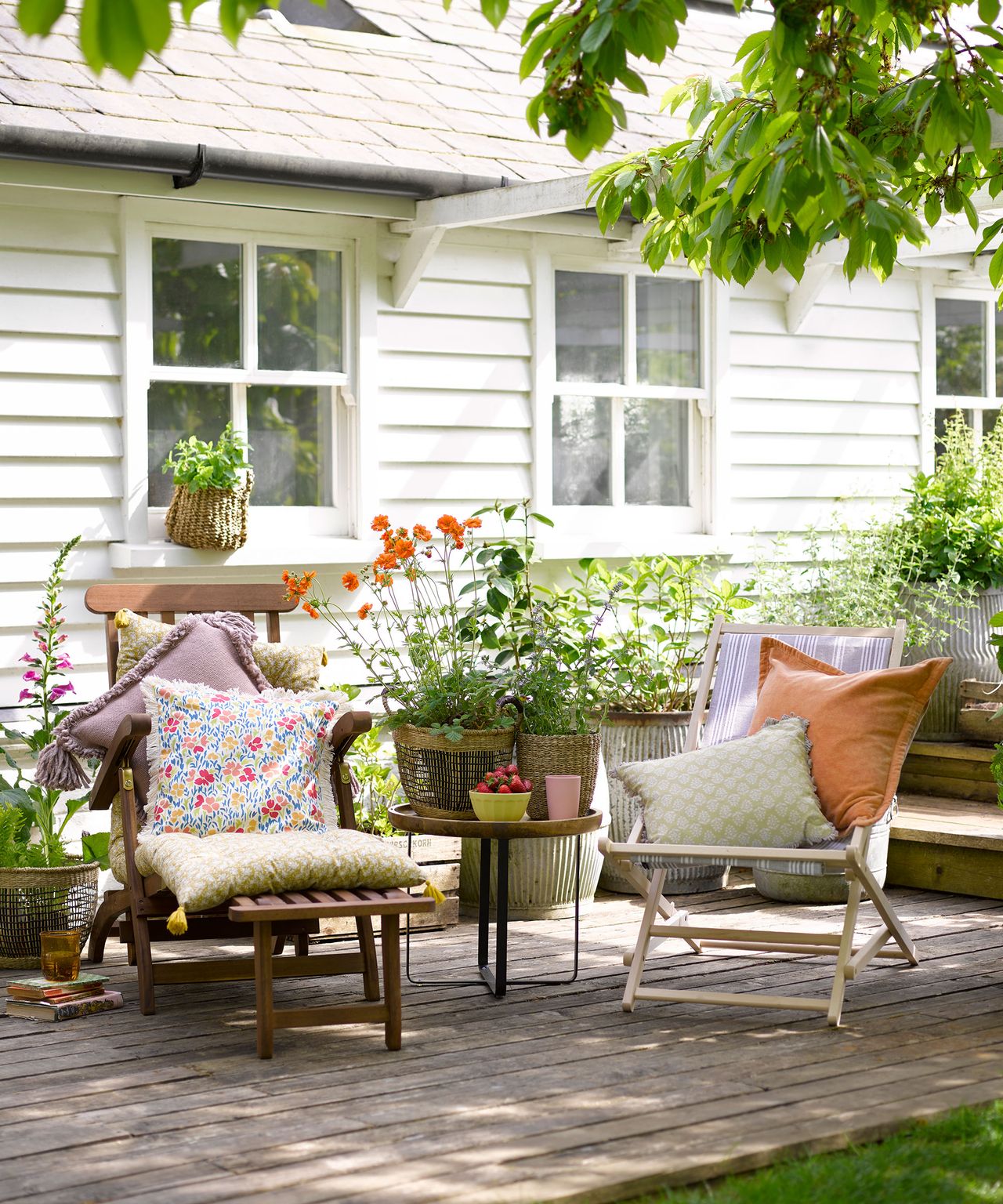 Softwood decking is made from coniferous evergreen trees like pine and spruce. The boards should have been pressure treated so they can withstand an outdoor environment and are protected from fungal and insect decay. Regular maintenance is still needed to keep it in good condition, though.
It's an extremely popular decking material because it is widely available, and easy to work with, plus it's a cost-effective choice.
'A typical tanalized (pressure-treated) softwood decking board will cost approximately $21 (£15 + VAT) per square metre,' says Nick Collinson. 'This is the type of deck board that you'll usually see being sold at garden centres and DIY stores, providing a low-budget option.'
'That said, there are high quality softwood decking products available which are design and style-led. Examples include Siberian larch and modified species like Thermowood. Durable and attractive, these softwoods perform more like a hardwood with a price point of $35 to $42 (£25 to £30 + VAT) per square metre. This makes them an excellent middle ground option.'
See: Deck planting ideas – using beds, planters and living walls
How much is a composite deck?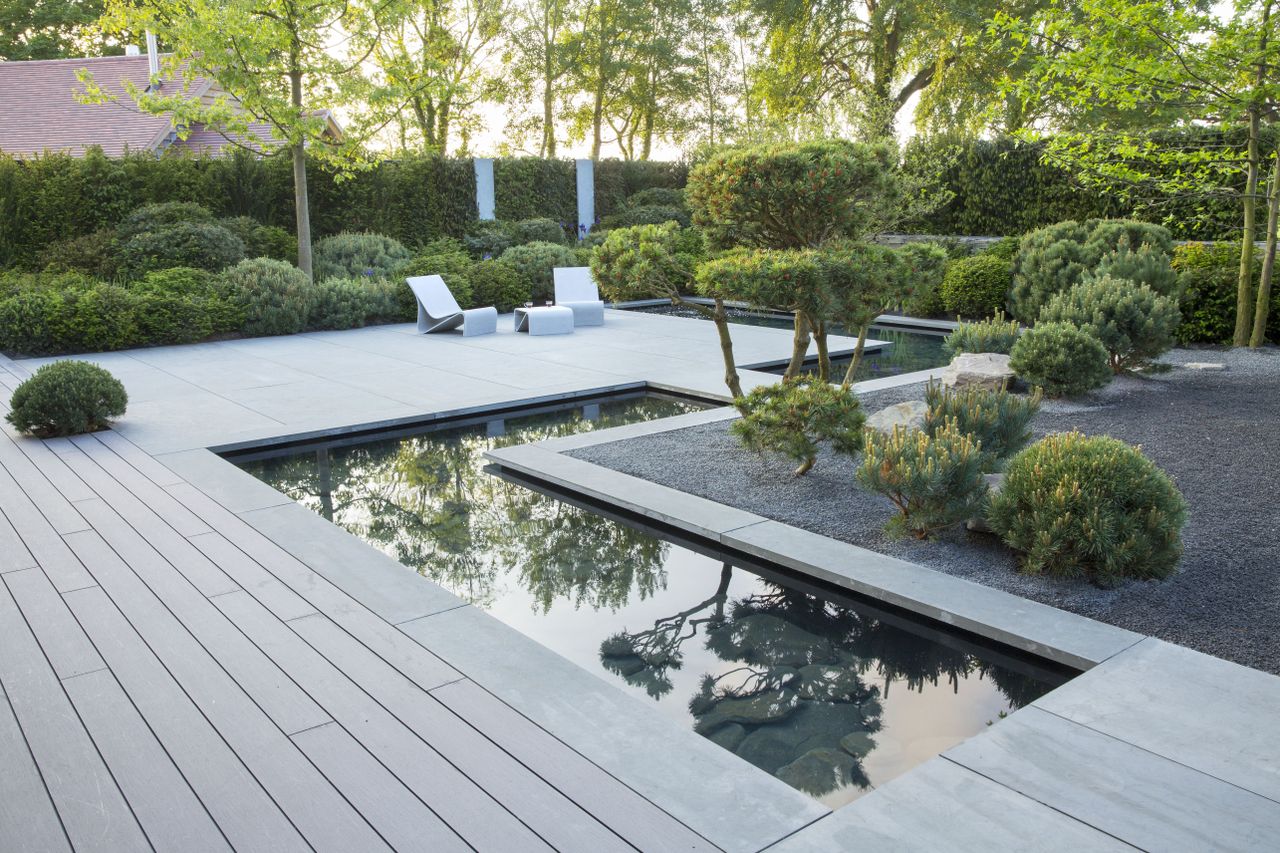 Composite decking is made from a combination of wood and plastic, and can contain a high proportion of recycled materials. It's a low maintenance option, but is a bigger investment than softwood decking.
'The cost for a professionally installed composite deck can vary tremendously,' says Karl Harrison. 'High quality composite decking, such as from Trex, can cost as little as $307 (£220 + VAT) per square metre for the basic range.
'Do consider that if having your decking raised it may require steps and a balustrade; you may also want to consider lighting, too, all of which will add to the cost,' adds Karl. 'If you are considering a custom curved deck then expect to pay for a design and also an installation premium of between 50 and 100 per cent depending upon the complexity.'
See: Deck color ideas – how to choose the color to paint your deck
How much do different sized decks cost?
The cost of a deck will be influenced by what you need to spend on labor and installation, the materials, and, of course, its size. As a guide, check out these estimates from makers of composite decking Trex.
How much does it cost to build a 10 x 10 deck?
The cost to build a 10 x 10 foot deck is likely to be from around $999 (£715) for materials with the wooden substructure required included in the estimate.
See: Small garden decking ideas – design ideas to inspire
How much does it cost to build a 20 x 20 deck?
The cost to build a 20 x 20 foot deck is likely to be from around $3,996 (£2,859) for materials with the wooden substructure required included in the estimate.
How much does a 500 square foot deck cost?
The cost to build a 500 square foot deck is likely to be from around $4,995 (£3,572) for materials with the wooden substructure required included in the estimate.
Is it cheaper to build your own deck?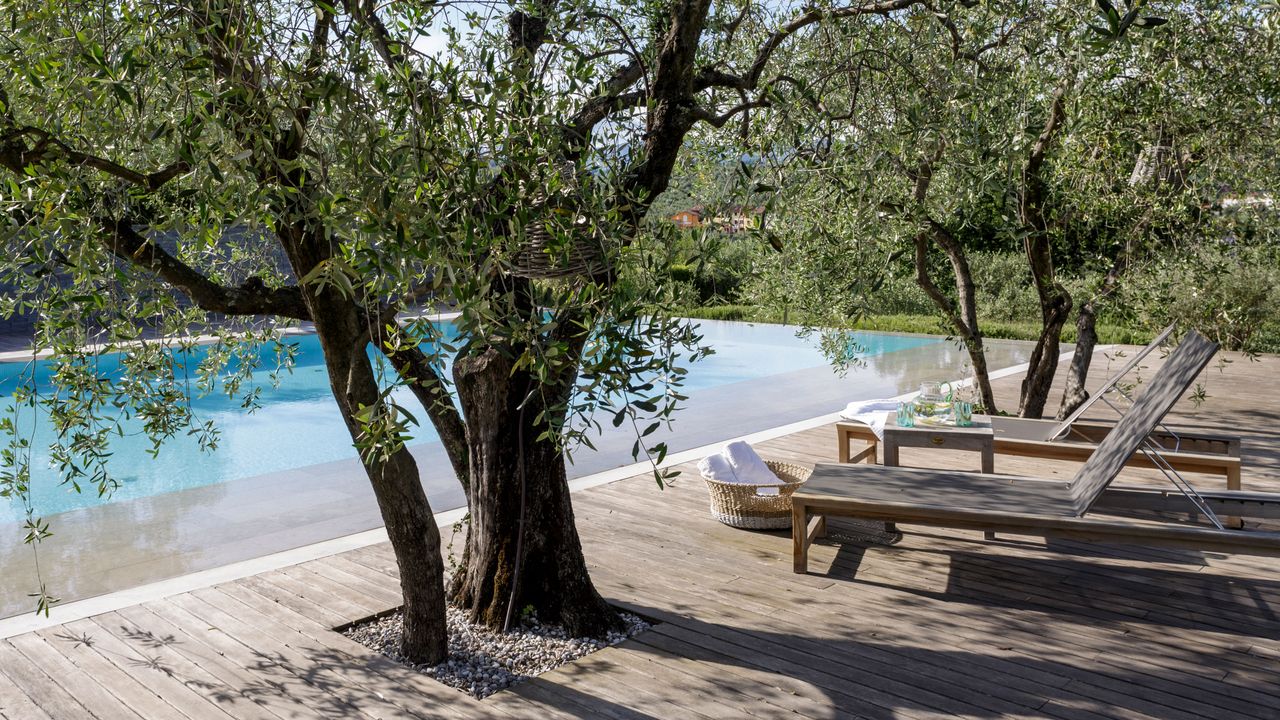 It is cheaper to build you own deck providing you have the skills to do so. Bear in mind that softwood deck boards are easier to work with than hardwood versions which require greater skills in woodworking.
Inexperienced deck installers might also feel more confident working with the less expensive option of softwood in case of errors. Composite decking should be straightforward to install – check the individual manufacturer's guidance.
Does a deck add value to a home?
A deck could add value to a home – and make it more appealing to buyers when the time comes to sell. Be aware that although you can recoup a large percentage of what you spend on a deck, it's unlikely to pay back in full. A wood deck might add $10,355 (£7,419) for a spend of $14,360 (£10,288) and a composite deck $13,257 (£9,499) for a spend of $19,856 (£14,227) – in other words, 72.1 and 66.8 per cent of the cost would be recouped respectively, according to Remodeling.
See: Decking design mistakes – the common errors to avoid
However, adding a deck could definitely make your home more saleable when you have to relocate. Theo James Wright of estate agents Savills Country Department comments: 'Decking can turn an underused section of your garden into somewhere smart that you want to spend more time, it can transform an area into a destination and, in some cases, can even be viewed as another room. For the right buyers it certainly adds appeal, particularly during the summer months.'
Sarah is a freelance journalist and editor writing for websites, national newspapers, and magazines. She's spent most of her journalistic career specialising in homes – long enough to see fridges become smart,
decorating fashions embrace both minimalism and maximalism, and interiors that blur the indoor/outdoor link become a must-have. She loves testing the latest home appliances, revealing the trends in
furnishings and fittings for every room, and investigating the benefits, costs and practicalities of home improvement. It's no big surprise that she likes to put what she writes about into practice, and is a serial house revamper. For Realhomes.com, Sarah reviews coffee machines and vacuum cleaners, taking them through their paces at home to give us an honest, real life review and comparison of every model.