How to clean a deck – get yours summer-ready in four easy steps
Need to get your garden ready for summer? Discover the best way to clean your deck with these simple, yet effective expert tips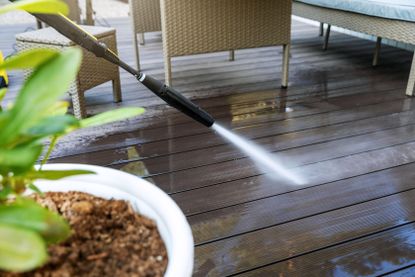 (Image credit: Alamy)
Do you need to know how to clean a deck? Before even contemplating summer entertaining, it's worth assessing your deck area to see how much dirt and grime it has accumulated over the colder months. Chances are, it's rather a lot.
It's important to clean your deck for safety reasons too, a build-up of mold or weeds can cause decking to become slippery or even damage the boards.
Whilst blasting with a pressure washer or harsh chemicals might be tempting for this backyard cleaning job, the best option is much gentler and more effective. We've asked the experts for advice on how to clean a deck thoroughly to deliver excellent results every time, whilst ensuring the wood or composite material is looked after properly too.
And if you're about to build a deck, it's worth taking note of the maintenance it will need, below, so you know the up and downsides of different decking materials.
How to clean a deck
Each year, as summer begins, you will need to spend time cleaning a deck. This is to restore its looks and needs to be followed, once it has dried out, with staining a deck. Or you might choose to oil or paint a deck for a fresh new look.
If cleaning doesn't do the job of removing damage sustained last summer or during the winter months, you may need to consider sanding your deck before adding a new protective layer.
1. Prepare the area
In order to give your deck a deep clean, start by clearing away plant pots, furniture and other items from your deck. Mihalis Dimopoulos founder of New York-based Lazy Susans Cleaning Service advises 'trimming back branches and vegetation to at least a foot from the edge of your deck' as this will reduce the chances of an insect infestation, sap and leaves dropping on your deck, and reduce the potential for storm damage.
'Sweep the deck to remove leaves and other debris and clean gutters and downspouts to avoid drainage problems,' adds Mihalis.
2. Clean the deck
Use a soapy solution to give your deck a gentle clean. Just a few drops of detergent in water is enough. For deeper marks use a wire sponge to rub the soapy solution onto the stain and ensure that you rub with the grain of the wood not against it.
You can also use a dedicated deck cleaner and follow the manufacturer's instructions for application.
If using a pressure washer, take care to use the lightest setting and be gentle in your approach. 'Improper use of a pressure washer, like holding the nozzle too close to the deck, can cause permanent damage.' confirms Mihalis.
However, Mihalis advises using 'an effective biodegradable product like Oxiclean with a bristled scrub brush' over using a pressure washer to ensure better results.
Whether you are using a dedicated deck cleaning product or a mix of traditional cleaning solutions, be sure to rinse the deck thoroughly with a hose to remove any cleaner residue.
3. Deal with stubborn stains
'For tough stains from leaves, algae, moss or mold use diluted ammonia or outdoor bleach and a whole lot of elbow grease,' says Mihalis from Lazy Susans Cleaning Service.
Be careful using these chemicals as they can damage the treated wood, meaning you'll have to stain it again.
For a stubborn mark, you could try sanding out the stain. However, you will need to re-stain your deck afterwards to ensure it's weatherproof.
4. Protect your deck
If you need to stain or seal your deck, ensure it's completely dry before doing so. 'Wait at least two or three days before sanding and applying sealer for best results,' confirms Mihalis.
How to clean a composite deck
You can use the same methods to clean your composite deck. Start by sweeping away dirt and debris, then use a warm soapy liquid to clean the deck. Finally, you can use a pressure washer on the lowest setting.
FAQs
How often should I clean my deck?
Garden designer Tamsin Kelly recommends giving your decking a 'good sweep with a stiff outdoor brush' once a week. 'That way you prolong the life of your decking and the boards don't become an ice rink in wet weather because of a build-up of moss, lichen and dirt', she says.
Every few months you can wash down the deck using detergent and warm water.
Tamsin advises giving your deck a deep clean 'once a year, using a specialist decking cleaner.'
'Keep on top of it,' Tamsin adds. 'A little attention often will keep your deck looking tip-top.'
Sign up to the Homes & Gardens newsletter
Decor Ideas. Project Inspiration. Expert Advice. Delivered to your inbox.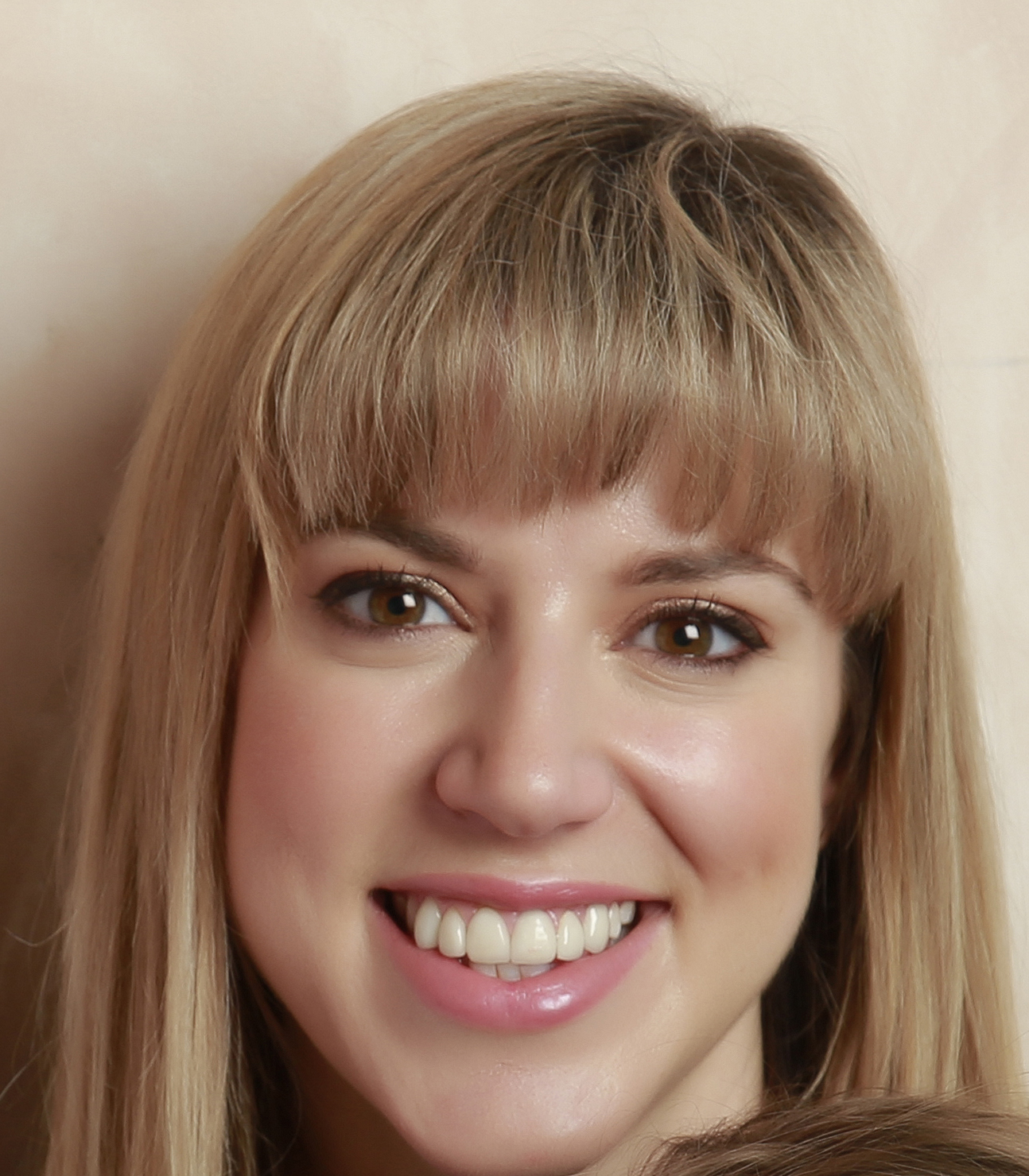 Steph Hendries is a freelance journalist who has contributed to many different interiors websites including Homes & Gardens, Ideal Home and Livingetc. She has also worked on a range of social content for property brands such as Zoopla and Boomin. Steph writes for Homes & Gardens Solved section, concentrating on DIY, how to, cleaning and organizing content.