How to build a deck – 9 expert tips and step-by-step advice
Of all the DIY projects you plan to undertake, learning how to build a deck is certainly not the easiest. We've asked the experts for their advice on the best way to tackle the task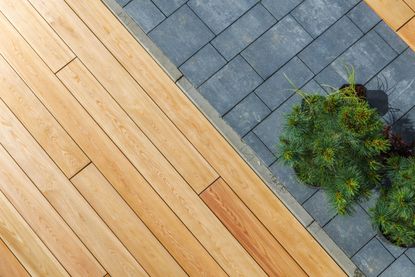 (Image credit: Alamy)
Building a garden deck is no easy task to undertake. However, well-equipped, well-prepared, competent DIYers can take on this task themselves, though it is helpful to have at least one person to assist, and you should allow plenty of time to finish, especially if yours is any more complicated than a simple square on a flat, ready-laid base.
However, get the deck built and you can enjoy a whole new space outdoors. Deck ideas can elevate an otherwise underwhelming outdoor area into something rather special, providing an extra entertaining space or a sunny spot to relax in.
The most popular deck structures normally comprise of a raised wooden platform with steps to the garden or a simple decked area that sits at ground level.
From the size of the seating area to the style of the wood, you will need to consider all the options as you plan your garden deck. And if your budget does not stretch to employing a tradesperson for the job, then follow our guide on how to build a deck so you can feel confident tackling the project yourself.
How to build a deck
Consider using a free software program to help design your deck. 'These programs will do the layout of the framing for you and you can then download a material ordering list,' explains a spokesperson for online planning tool, Decks.com.
Think about whether you plan a flat or a raised deck. 'It's important to take into account the complexity, terrain and any existing substructure,' explains Sam Toole, CMO at TimberTech a company specializing in high performance, composite decking.
Consider the size and shape of the deck you plan to build, too. 'It comes down to how you want to see the space,' explains Sam. 'If you enjoy entertaining large groups, then you should think about a large deck that has multiple zones for dining, lounging and grilling.'
However, if you are after more of a private retreat in your backyard, Sam recommends keeping the deck on the smaller side. Once you've decided on its proportions, you can calculate the answer to the question how many deck boards do I need.
Early on, you will also want to decide whether to embed deck lighting ideas into the deck's surface; this will obviously involve more expense and you will need to employ a professional to get this element completed safely. You should also decide if you want to build a pergola on a deck at design stage.
1. Choose your deck material: timber or composite?
As you are planning and then ordering your deck materials, you will be offered the choice of timber or composite decking. It's important to think about the material you are going to use carefully. Whilst wood has many benefits and is, of course, the most popular choice, it will require sanding and staining, oiling or painting at least every two years. There are, however, a variety of wood-alternatives which do not require so much upkeep.
Sam Toole from TimberTech explains: 'Composite decking has a range of natural wood colors and texture options for the look and feel of premium hardwood without the frustrating maintenance of sanding or sealing. Plus, it won't fade, stain, splinter, rot or peel.'
So, the question is: do you want the beauty of real wood, but annual maintenance, or a wood lookalike that's maintenance-free?
2. Gather the materials you need to build a deck
Building a deck is not a one-stop shop by any means. It is likely you will have to approach this job one step at a time: clearing and levelling the ground; laying a base or building a supporting structure; creating the frame; laying the deck boards and finally finishing the deck.
Unless you have plenty of land to store all these materials, it is probably that you will shop for your deck building project in stages. However, this is an overview of the materials you will need to buy.
You will need:
Timber for the joists and wooden props, to determine how thick the joists should be, use a dedicated calculator.
Decking boards (wood or composite)
Quick-drying concrete (for a raised deck)
Exterior wood screws
Pegs and string
Tape measure, pencil, set square and spirit level
Jigsaw
Hammer
Drill
Screwdriver
3. Prepare the ground
Prepare the ground by creating a level, weed-free place for the deck. Carefully measure out a square area. Place the pegs in each corner and use string to connect them. Now you have a visual image of your deck. Carefully measure diagonally from post to post (using a set square to determine that everything looks straight).
4. Build a frame for a flat deck
For a flat deck you simply need to build a deck frame using the joists. Start by laying out the joists across your square area and position the deck boards on top.
You will need to screw the four corners together to make the outer frame, then attach around six large joists in the middle of the frame (depending on the size of your deck).
Measure your deck frame and cut the joists to size.
Make two pencil marks on each end of the deck frame's two outer joists - these are at right angles to the inner joists. These marks are where the screws will go. You will need to drill two screws into each corner.
Attach the inner joists with screws. Your frame is now complete.
5. Build a frame for a raised deck
To create the frame for a raised deck, dig a hole in each of the four corners you have measured out and place a post at least 70mm into the ground. Then add some more posts (called support posts) in the central part of your deck, spaced approx 50 inches apart.
Use a spirit level to check all the posts are the same height. Once you are happy, you can use concrete to cement them in place in the ground.
Using the spirit level as a guide, position the first joist at its required level then secure it to the other corner post. You will probably need a helping hand to hold the joist in place. Repeat this process until this outer frame is fixed in place.
Mark on the frame where the center of the remaining support posts are positioned, and repeat the process of marking and drilling and screwing together.
To add your central support joists, measure the distance between opposite points on the inside of the frame. Then cut your joist to this length. The central joists should run in the same direction as your deck boards. Fix a central joist to either side of the support posts.
6. Fix railings and posts
Deck railing ideas are by far the most popular choice for a raised deck, although it is possible to go for a glass screen or something similar, and our separate guide explains how to build a deck railing.
The experts at Decks.com explain: 'Your railing posts should be put into place prior to installing the deck boards unless you are using surface mounted posts.'
To build and attach your railings, first, cut and assemble your deck posts. You will need a deck post in each corner and, depending on the size of your deck, you may need a central one on each side. Cut the base and handrails exactly to length.
Slot the spindles into the underside of the hand rail and secure them by screwing diagonally through the spindle into the rail.
Fit the base rail onto the spindles and screw together.
You will need to attach the corner deck posts to the base. Finally, attach your finished railings into the corner deck posts.
7. Lay the deck boards
To begin laying the deck, place the first board flush with the outside edge of the frame.
'The boards should be laid in the opposite direction of the joists,' explain the experts at Decks.com
If you are using timber you should incorporate a 1/5in expansion gap between each board, as timber expands and contracts.
Mark and countersink screw holes over the centre of each joist. Use at least two screws per joist for each decking board
Continue the process until you finish your raised timber deck.
8. Build steps and finishing touches
For any raised deck you will need to consider steps, and our complete guide explains how to build deck stairs. Instead of cutting and assembling your own steps, Decks.com experts advise buying 'pre-cut stair stringers.'
You may also want to consider adding a handrail to your steps. Again, you can buy pre-made handrails or build them yourself by following the same process used to create the railings.
Deck edging ideas can also finish off the sides of the deck, hiding the framework and creating a neat effect.
9. Protect the deck
If you have used composite deck boards, there will be little to do here, other than sweep and mop up any mess the building of the deck has created. If you have chosen a timber deck, though, your work isn't yet complete.
Oiling a deck will bring out the beauty of the real wood; however, if you are attracted to deck color ideas that complement your planting scheme, backyard landscaping or the color of your home or porch, you might want to consider staining a deck or indeed painting a deck, though this can be a very high maintenance choice.
Is it easy to build your own deck?
It is easy to build your own deck if you have a flat, pre-prepared piece of ground that you can lay a simple frame and deck boards over, especially if you buy a deck as a kit. However, other decks are much more complex to build, especially if the ground is sloping and they need to be raised. If you have little to no DIY, especially woodworking and landscaping, experience and an awkward plot, it is usually better to call in a professional.
Is it cheaper to build your own deck?
It is significantly cheaper to build your own deck – you can recoup at least 50% of the overall cost since a large part of the cost to build a deck lies in labor. However, don't under-estimate the value a well-built deck can add to your home versus a poorly-constructed one.
Sign up to the Homes & Gardens newsletter
Decor Ideas. Project Inspiration. Expert Advice. Delivered to your inbox.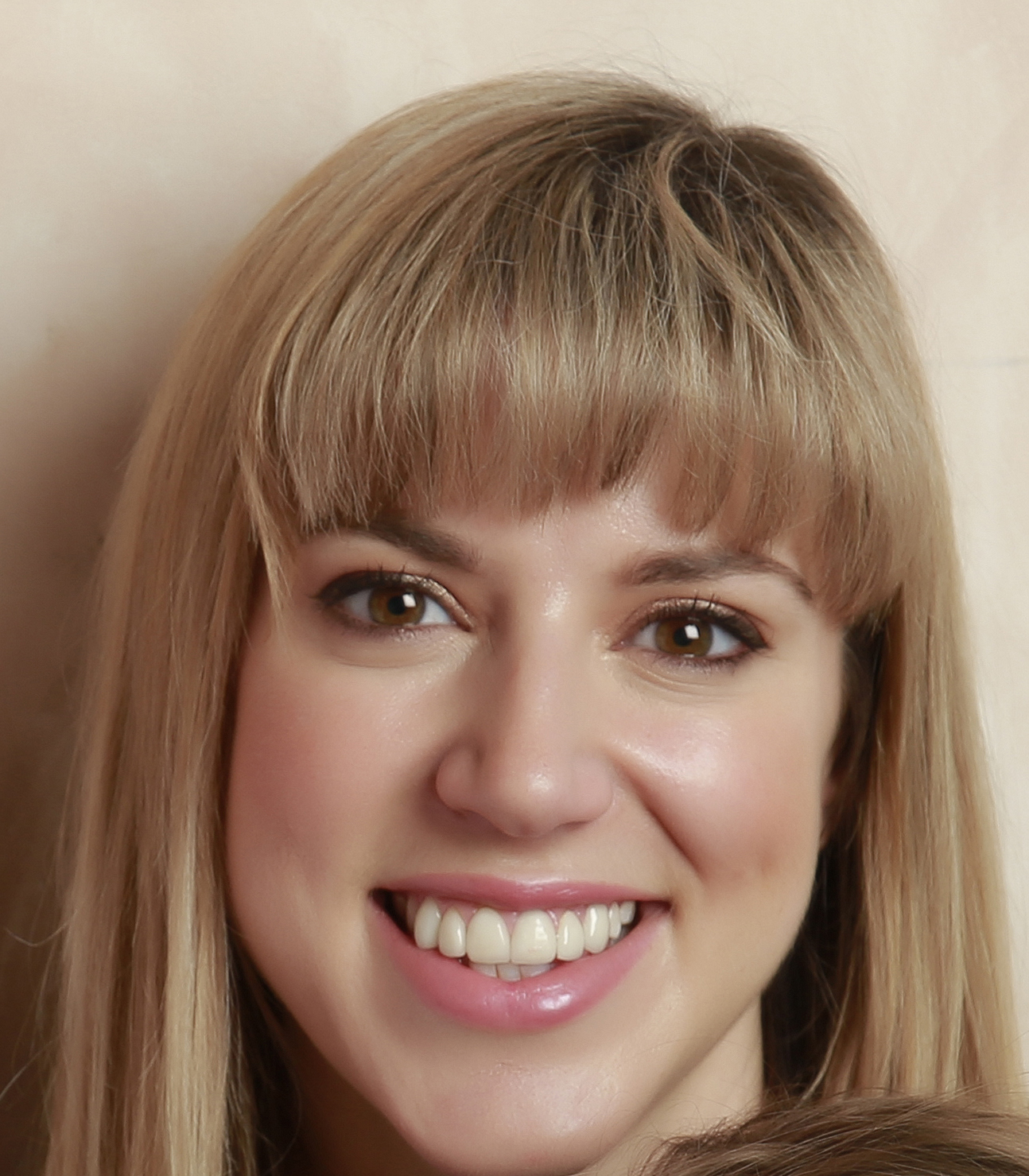 Steph Hendries is a freelance journalist who has contributed to many different interiors websites including Homes & Gardens, Ideal Home and Livingetc. She has also worked on a range of social content for property brands such as Zoopla and Boomin. Steph writes for Homes & Gardens Solved section, concentrating on DIY, how to, cleaning and organizing content.