How to paint a deck – simple steps to a fresh new look
Painting a deck can be a messy and sometimes complicated job – here's how to complete the project without calling in the professionals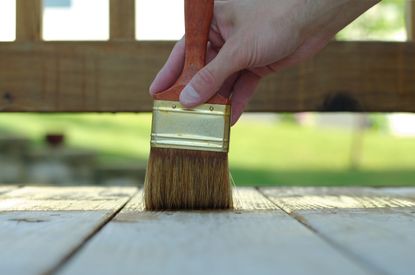 (Image credit: Alamy)
Painting a deck is a good option for giving an old space a fresh new look, or for adding color to a new one. It's reasonably simple, not too labor-intensive and easy to tackle yourself.
Understanding how to paint a deck effectively will not only ensure you get the best finish, but will also help with weatherproofing and long-term maintenance of your deck.
Whilst a simple paint job after building a deck or to revamp an existing design may be sufficient, there's no denying the difference careful preparation methods or a well chosen hue can make on the overall outcome.
So, before you pick up the paintbrush to create your deck ideas, take a look at our expert advice. As long as you take the time to do the necessary prep work and follow the best methods for paint application, the task in hand should be a breeze.
Whether you are painting to introduce new deck color ideas, or have just built it and prefer to finish yours with paint rather than staining a deck, these steps will allow you to tackle the task seamlessly.
You will need:
1. Prepare to paint a deck
'When painting a decking area, ensure the weather is forecast as dry and fully prepare the surfaces, to guarantee the best finish possible.' explains Tobie Lewis, Senior Brand Manager at Valspar.
Tobie advises removing all items first, such as tables, chairs, plant pots, etc. He also suggests removing any loose or flaking pieces with a paint stripper or by sanding the deck.
Once you are satisfied with your sanding, clean your deck with a stiff bristled brush or broom. 'If there are any holes or cracks, they can easily be repaired with a wood filler,' says Tobie. Finish by giving the whole deck a final clean with a dedicated product.
'Making sure your decking boards are dry prior to painting is essential,' explains Caroline Thornborough, co-founder of Thorndown Paints.
The boards 'should have a moisture content of less than 20%,' says Caroline. 'If they are too wet the paint won't fix and bond properly, leading to peeling and lifting,' she confirms. Caroline also recommends investing in a protimeter to measure levels of humidity in the wood. 'It can save you a lot of time and effort in the long run', she advises.
2. Choose your paint
There are many different options and of course, color choices available when it comes to painting a deck.
If your deck is adjacent to the house, you could try matching it to create a sense of cohesion. Or perhaps you want to be inspired by the nature that encompasses it, opting for a green or auburn hue.
Tobie Lewis from Valspar says: 'You can treat your decking as either the base for your outdoor space's palette, or an opportunity to contrast with an existent theme.'
It's also important to consider the type of paint you will use. Tobie advises using paint that has a UV resistant formula. This will give your garden deck a durable coating and make it much more resilient to weather potentially damaging conditions.
If you have a specific hue in mind, but it's not available in hard wearing external finish, color and paint expert Annie Sloan advises using a regular formula and following with a varnish or similar product to seal the deck, such as 'a hard-wearing, water-based polyacrylic varnish with built-in UV protection and water-resistance, making it ideal for outdoor use,' explains Annie.
3. Use a primer
In order to give your painted deck longevity, it's worth applying primer to the raw wood.
Caroline Thornborough from Thorndown Paints recommends using 'a stain blocking primer if you're painting a light color onto the decking' as this will avoid any tannin stains or resin bleeds showing through.
Start by applying with a brush between the deck boards. Work your way down the deck, priming every seam between boards. Be sure to cover all areas the roller cannot reach.
Move on to using the roller or paint pad, covering the deck boards with primer and working backward. Let it dry thoroughly before you apply your paint.
7. Apply your paint
When applying your chosen color, again the best method will be to start with a brush. If your deck has slatted areas, balustrades and other details it may be best to start with a small angled paint brush.
'Make sure you get the paint well into all of the nooks and crannies, in between the grooves on the decking board surface, and in between the boards so you get the sides too.' explains Caroline Thornborough from Thorndown Paints.
Pay particular attention to areas you need to 'cut-in' such as where the exterior wall meets the wood of the deck. It's much better to use a brush on these areas rather than using masking tape, which can be messy and problematic.
For the main part of the deck Tobie from Valspar recommends 'choosing the application method that suits you – whether that's a paint roller or a decking pad.'
Use smooth strokes and don't press too hard on the roller or pad to avoid paint spray.
Ensure the first coat is totally dry before applying the next.
8. Finish and clean up
Allow your paint to dry thoroughly before you move furniture and plant pots back. Then you are free to enjoy your beautifully painted deck.
Usually, due to weathering, your deck will need painting every one to two years, so be sure to keep any leftover paint for future coats.
What is the best way to paint decking?
The best way to paint decking is to work your way along the length of two or three boards at a time, applying paint generously with your brush. You can speed things up by applying paint with a pad or roller, but you will have to go over the painted area with a brush anyway to cover inevitably missed areas and to cover cracks.
Sign up to the Homes & Gardens newsletter
Decor Ideas. Project Inspiration. Expert Advice. Delivered to your inbox.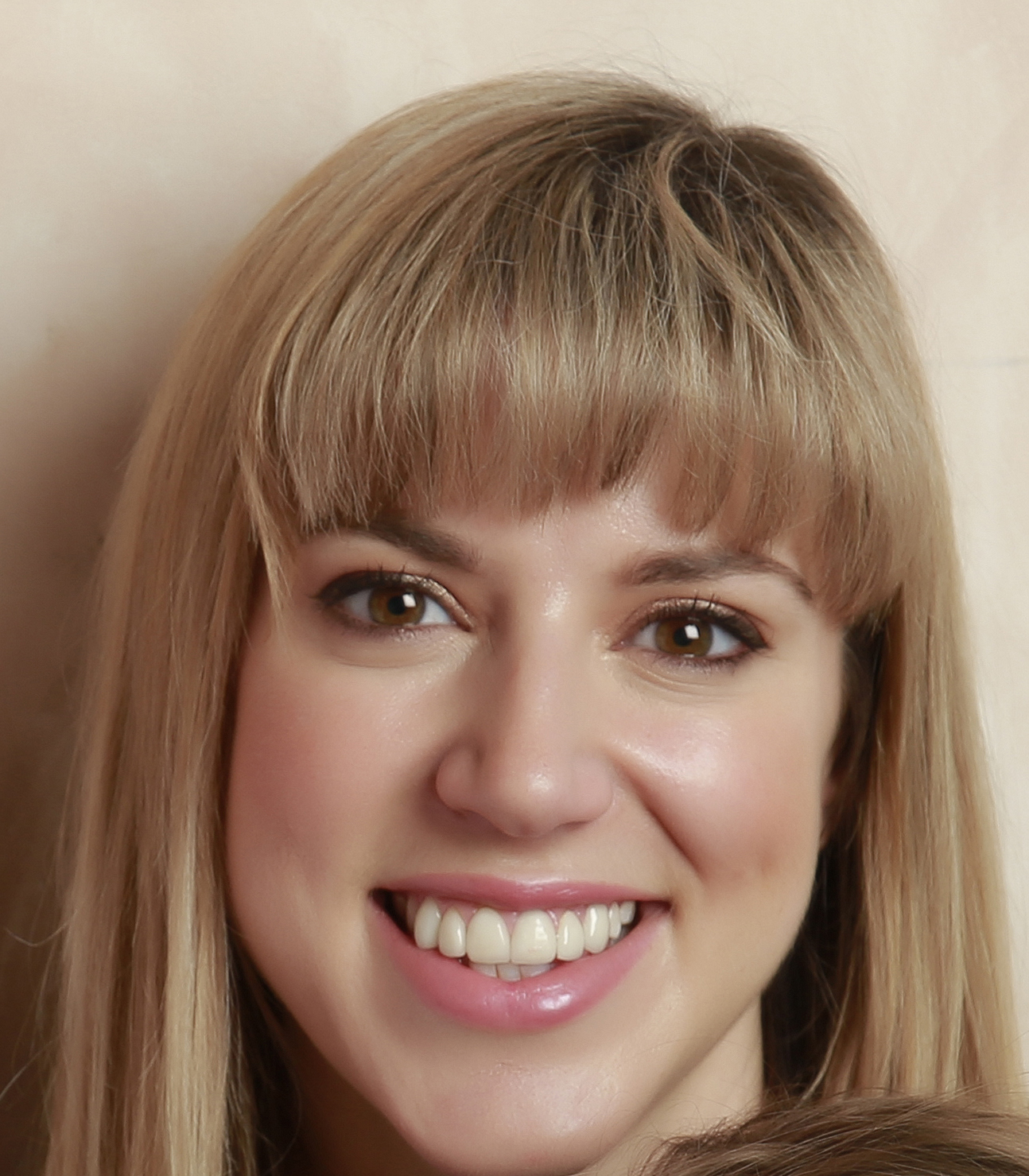 Steph Hendries is a freelance journalist who has contributed to many different interiors websites including Homes & Gardens, Ideal Home and Livingetc. She has also worked on a range of social content for property brands such as Zoopla and Boomin. Steph writes for Homes & Gardens Solved section, concentrating on DIY, how to, cleaning and organizing content.