How to build a pergola on a deck – a simple step-by-step
We asked the experts for tips on how to build a pergola on a deck to maximize the space and function of your outdoor area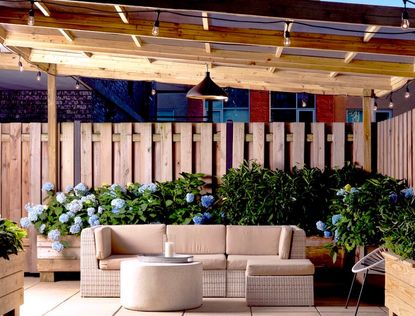 (Image credit: Basil + Birch)
Building a pergola on a deck will give you shade, shelter, privacy and create a distinct area for seating. It can also be designed to seamlessly connect your deck with the backyard around it.
Normally built with a wooden frame and perhaps covered with a climbing plant, there's a whole host of designs to choose from and all manner of foliage to train around them. Whether you prefer a lush, plant-adorned canopy or a chic, minimal outdoor covering, the first step is finding out how to build a deck, and deciding on the pergola ideas and deck ideas you want to combine.
From concept to construction, our handy guide will help you understand how to build a pergola on a deck and hopefully give you the confidence to carry out the task in hand.
How to build a pergola on a deck
At deck planning stage, you should be working on the design of the pergola so that the structure can be put in place at the same time as you are building deck stair supports or building deck railing supports.
You'll need to consider the size and function of your pergola shade ideas. Do you plan to cover your entire deck or the section of the deck which is immersed in the most sunlight? How will the pergola be used in your day-to-day life?
New York-based landscape designer Kristen Monji, from Birch + Basil likes to ensure the pergola covers the seating area on the deck. 'I'll take a look at how much space we'll need for that and then add an additional two-three feet or so at least on each side to make sure there's enough coverage and shade.'
'We've done pergolas over dining areas too, but over the lounge area is usually more preferable since this is where people will spend the majority of their time while seated outdoors,' Kristen confirms.
Avoid installing pergola posts that can block heavily trafficked areas. Plus, consider whether you need a permit to construct it. Most large decks are fine, but adding a pergola can make it subject to more rigorous city codes.
You will need:
Pre-made pergola kit, or timber or composite if building posts, beams, and rafters from scratch (quantities depend on the pergola size)
Heavy-duty bolts
Metal brackets
1. Choose your pergola materials
If you are using a composite material for your deck, you can buy ready-made pergolas that attach to your deck. There are also many wooden structures that are available to buy in pre-made kits found in your local DIY store.
Pergolas are reasonably easy to build from scratch using treated softwood. You will need 6in x 6in timber to create the posts for your pergola, 2in x 6in timber beams and heavy-duty bolts to attach the posts together. Along with bolts, you'll need to use metal brackets to firmly connect your posts to the beams which will make up the top of your pergola. You will also need wood for the rafters that lie across the top.
The support posts need to be attached to the joist structure under the decking.
Whether using a pre-made pergola kit, or building one yourself, it's important to consider the weight of the timber on the deck.
'We would recommend looking at the deck loading chart in the install guide,' for kit-based projects or 'reaching out to a code official for proper fastening guidance,' for other structures, explain the experts at Trex.
Be sure to have plenty of helpers, as you'll need people to hold the posts in place for you.
2. Attach the rafters
Depending on the design of your pergola you'll need extra wood for the rafters that will lie across the top of your pergola.
Even the smallest structure would have 'a minimum of four rafters across the top,' explain the experts at Trex.
Again, if you have a ready-made pergola kit, the rafter will already be supplied, along with the appropriate hardware for fixing them to the top of the structure.
3. Finishing your pergola
Once you have completed the structure you'll need to think how to train a trailing plant or vine to grow over it.
A trellis across the top or side of the pergola can be a good option. However, it is important that you are methodical in training your vine on the trellis so that the plant grows in the direction you want it to.
'It's easier if you train the plant to grow in one direction otherwise the vines get tangled on the trellis and the only way to remove the trellis is to cut it in pieces.' explains Beatriz Garces from Nature's Way Farms, a wholesale plant nursery in Florida.
Since your pergola will be resting on your deck, you'll need to consider keeping your vining plant in a pot. That way you can 'easily cut the vines back and bring the plant indoors for the winter months,' adds Beatriz.
However, to make your pergola look as natural as possible, consider attaching wire mesh to the structure.
'We also recommend using a clear fishing line which is less visible and blends with the background while the plant is growing.' says Beatriz.
As Beatriz points out, vining plants can be trained to grow over 'almost anything', but it will take 'patience and time to get the plant to cover the canopy.'
Can you build a pergola on an existing deck?
You can build a pergola on an existing deck, though you will need to cut away some of the deck boards to attach the posts to the deck structure. Although you could fix the posts to the deck boards with post bases rather than to the structure below, it won't be as reliably strong.
How tall should a pergola be on a deck?
A pergola on a deck should be the same height as any other pergola, which is around 8 to 12 feet.
Sign up to the Homes & Gardens newsletter
Decor Ideas. Project Inspiration. Expert Advice. Delivered to your inbox.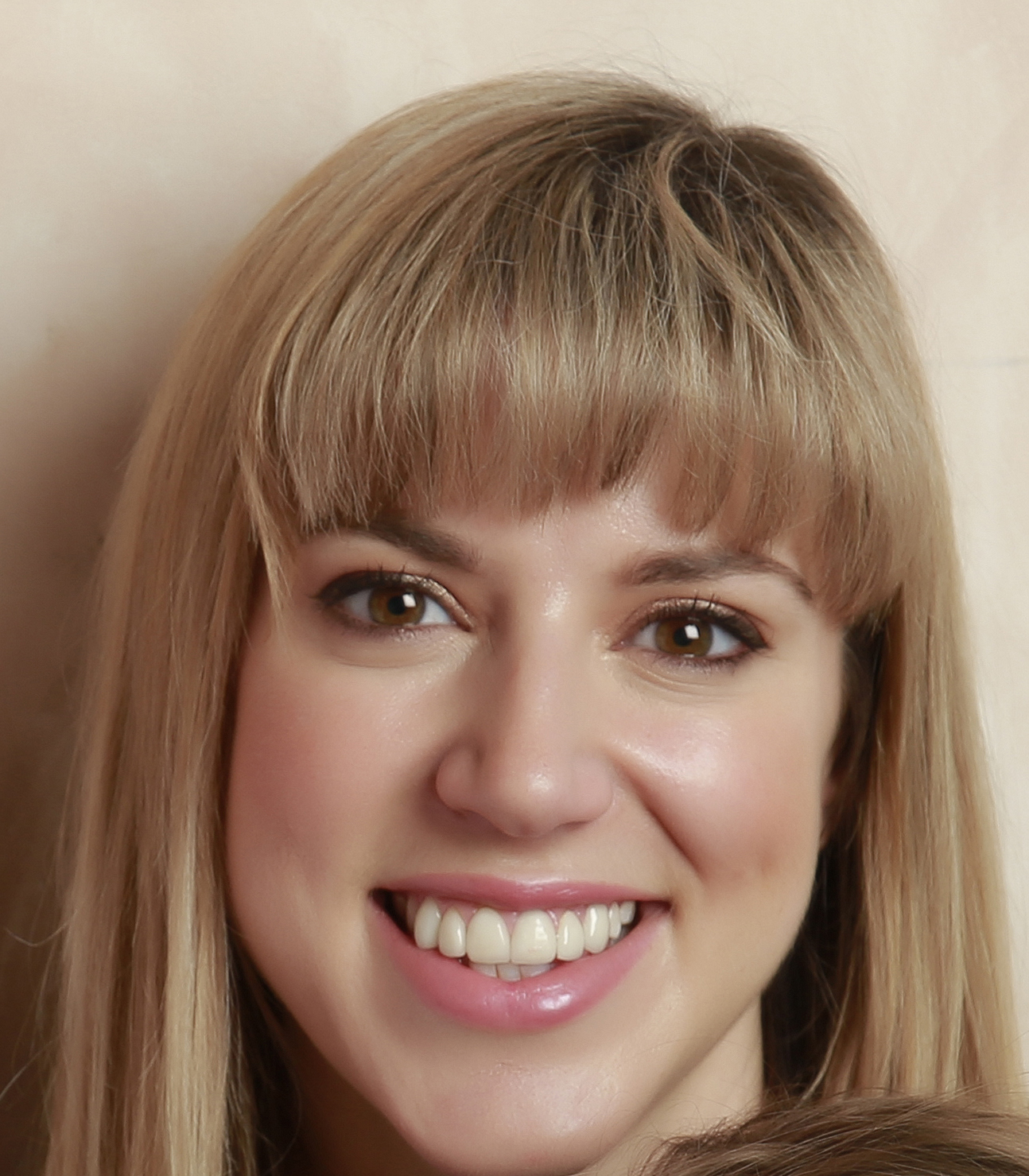 Steph Hendries is a freelance journalist who has contributed to many different interiors websites including Homes & Gardens, Ideal Home and Livingetc. She has also worked on a range of social content for property brands such as Zoopla and Boomin. Steph writes for Homes & Gardens Solved section, concentrating on DIY, how to, cleaning and organizing content.