How to clean outdoor furniture – a simple guide for sprucing up your patio set this spring
Get your sofa, table and chairs ready for entertaining alfresco with these expert tips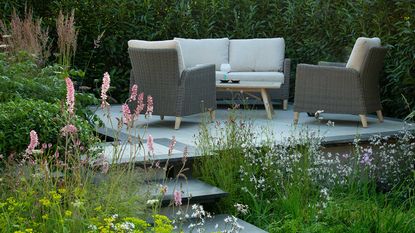 (Image credit: Ellen Rooney / Alamy Stock Photo)
Let's face it, no matter how stylish the design, no one wants to sit on an outdoor sofa or eat off an outdoor table that's covered in cobwebs, leaves, and general grime. And grubby furniture can spoil the look of your outdoor living space overall. So, if your patio set is looking a little worse for wear, it's time to give it a spruce.
Spring is a great time to tick this backyard cleaning task off your list. That way, your yard will feel refreshed and welcoming in time for entertaining alfresco throughout the summer months. And for just an hour or so's work, you'll be rewarded with a set that looks as good as new.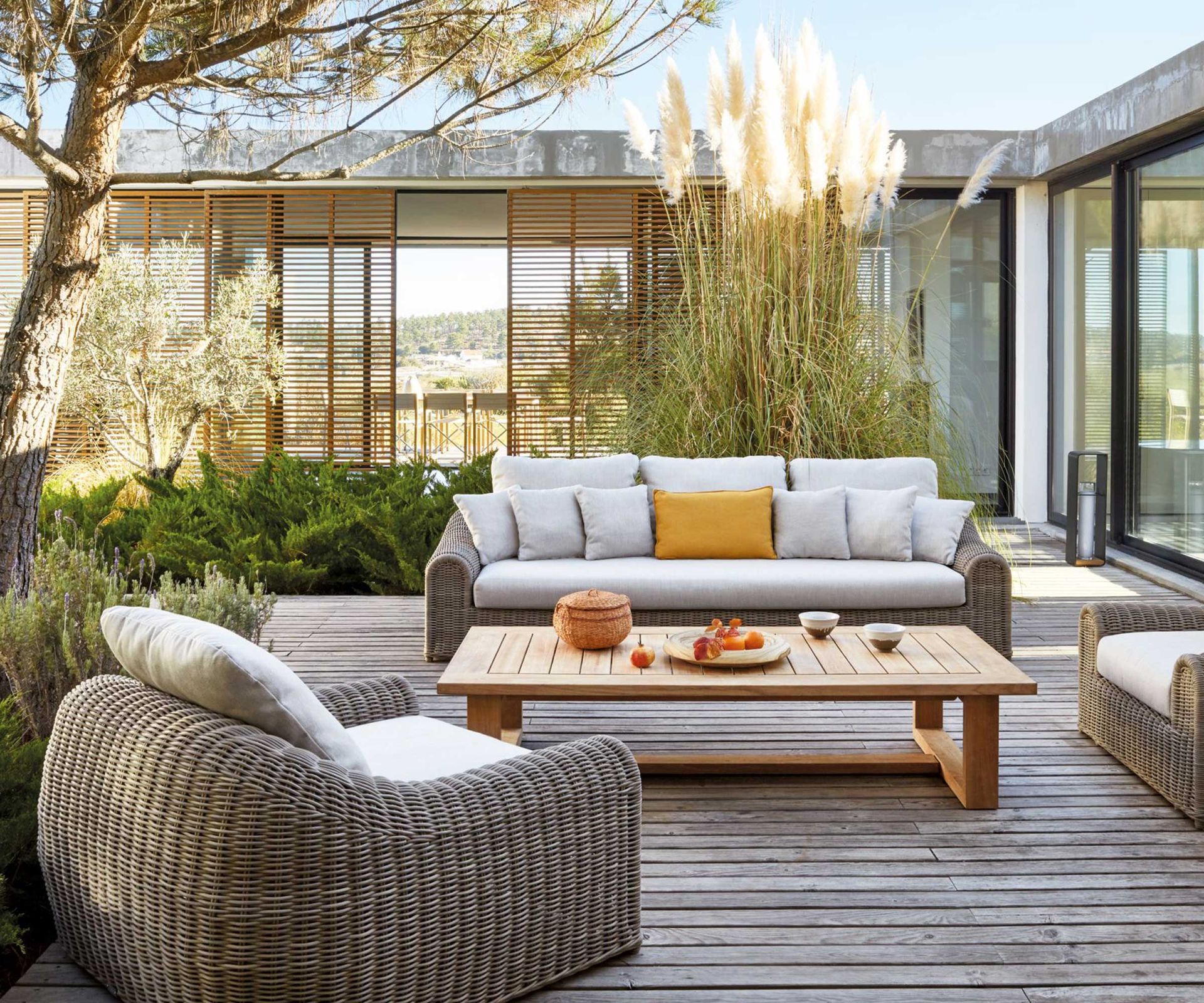 How to clean outdoor furniture in 4 simple steps
Most outdoor furniture, including plastic, poly-rattan, and metal, can be cleaned in more or less the same way: with a soft brush, a bit of warm water, and a non-abrasive cloth. Follow these tips below for sparkling results.
Start by removing any loose debris or dirt from your furniture. This can be done with a small brush, a vacuum, or even a leaf blower as suggests Mallory Micetich, a Home Expert from Angi. Alternatively, she suggests using a pressurized can of air, which can be useful for getting into any nooks and crannies.
'Once you've removed most of the large debris, you can go in with a rag and some warm water to loosen any stubborn dirt,' Mallory says. Carmelo Carrasco, Interior Designer and Realtor from Axel Property Management, alternatively suggests using a soft-bristled brush or sponge to scrub your furniture. 'Scrubbing too hard or using an abrasive scrubber can scratch or damage the surface,' he adds. Mallory says that most of the time, warm water is enough to keep your outdoor furniture clean. 'If you want to be really thorough, you can use a gentle store-bought cleaning solution to clean your outdoor furniture,' she adds. A few drops of dish soap mixed into the water can also be effective.
Rinse the furniture thoroughly with a garden hose. Don't be tempted to use a pressure washer as this may damage it.
'Once you've cleaned your outdoor furniture, wipe it dry with a soft cloth,' Mallory says. Allowing it to dry before using it will help prevent water spots and reduce the risk of mildew or mold growth, says Carmelo.
Mallory Micetich is a Home Care Expert from Angi, with particular expertise in small home living and consumer protection. While currently renting in Denver, CO, she has been a homeowner, investor, landlord and renter over the last decade. She is committed to minimizing her environmental footprint and to small home living, having lived in only properties of 1,000 square feet or less.
FAQs
How do you clean metal outdoor furniture?
'Metal is prone to rusting in outdoor conditions,' says Mallory Micetich, Home Expert of Angi. 'If your metal furniture has rust, you need to remove it before you can clean your furniture.
'You can remove rust using sandpaper, a wire brush or steel wool. I recommend starting with something coarse like steel wool and finishing off with sandpaper.'
Once you've removed the rust and cleaned the furniture, Mallory recommends applying some WD-40, available from Amazon, to prevent future rusting.
You can also buy specialist cleaning waxes for metal furniture that will add a layer of protection. For powder-coated furniture, look for solvent-free 'corrector pens' which can be used to repair any damage.
How do you clean wooden outdoor furniture?
'Wood can be one of the trickiest materials to clean when it comes to outdoor furniture,' warns Mallory. 'Never use boiling water to clean your wooden furniture – it can permanently discolor the wood. If you need to scrub your wooden furniture to remove dirt, be as gentle as possible and scrub with the grain pattern to preserve the appearance of the wood.'
There are specialist cleaning products available for certain types of wood, such as teak, which will restore the color, too. Star Brite's Teak Care Kit, available on Amazon, includes a cleaner, brightener, and a protective oil, and is well-rated by customers.
How do you clean upholstery on outdoor furniture?
'Upholstery is easy to clean if it has a waterproof coating,' says Mallory. 'Just wipe it down with some warm soapy water.
'If there's mildew on your outdoor upholstery, I recommend scrubbing it away with a mixture of water and white vinegar.' Try these Better Boat upholstery brushes from Amazon if you need some tools for the job. 'Don't forget to treat your upholstery with a fabric guard to keep it waterproof,' she adds.
You may even be able to clean your outdoor pillowcases in the washing machine for a quick fix – check the label to be sure.
Speaking of outdoor textiles, remember to clean your outdoor rug. And cleaning a patio umbrella before packing it away for winter is a smart idea, too.
---
'No matter what material your outdoor furniture is made from, keep in mind that regular maintenance will help extend its life,' says Patrick Grayson, a home design and real estate expert of Paramount Property Buyers. He recommends wiping it down after every use and, when it's no longer being used, storing it in a dry place. 'With the proper care, your outdoor furniture will look great for years to come.'
Sign up to the Homes & Gardens newsletter
Decor Ideas. Project Inspiration. Expert Advice. Delivered to your inbox.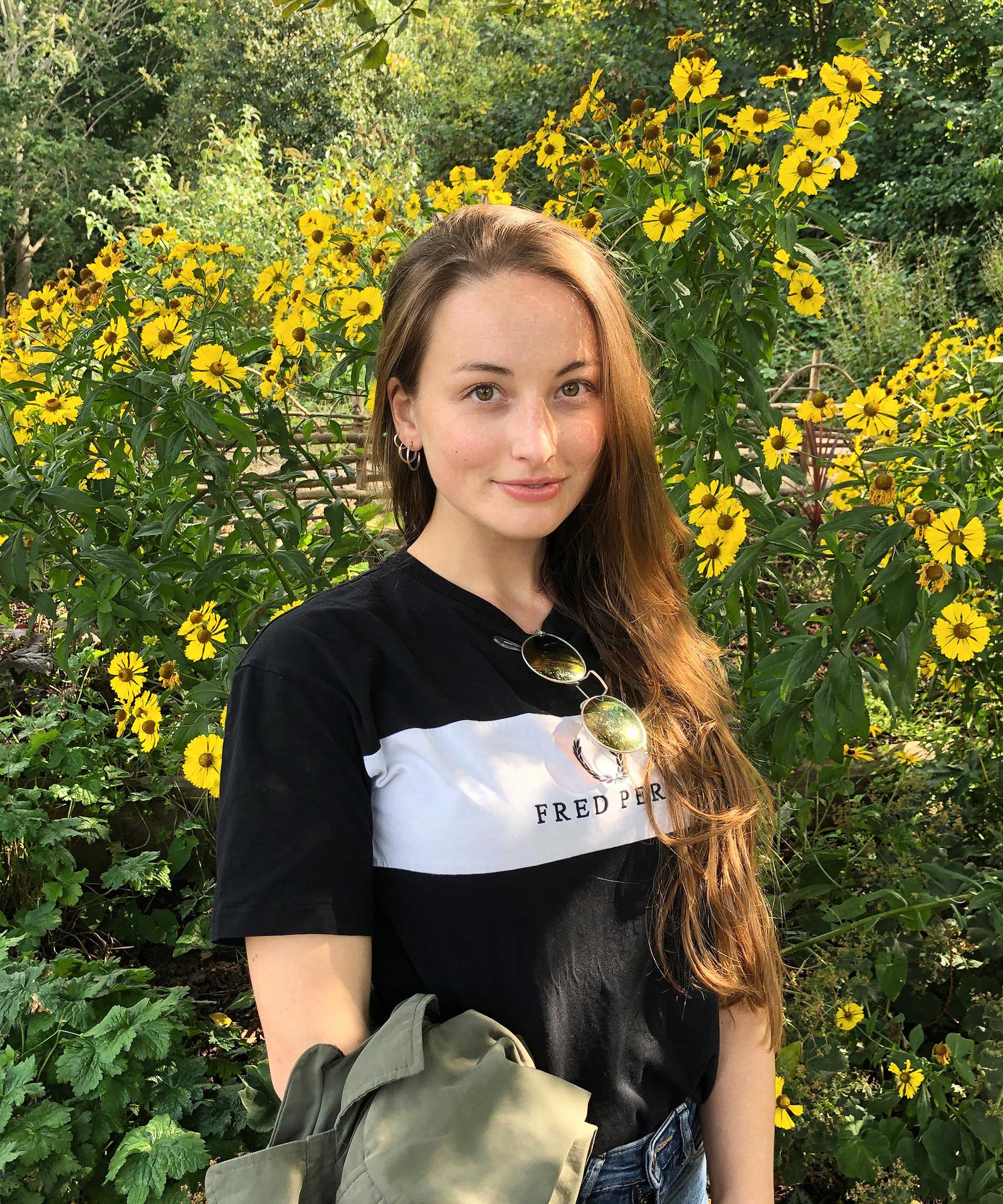 Freelance Gardening Writer
The garden was always a big part of Holly's life growing up, as was the surrounding New Forest where she lived. Her appreciation for the great outdoors has only grown since then; over the years, she's been an allotment keeper, a professional gardener, and a botanical illustrator. Having worked for Gardeningetc.com for two years, Holly now regularly writes about plants and outdoor living for Homes & Gardens.