Outdoor furniture mistakes – swerve the traps with advice from the experts
Be sure of durability, comfort and style. Here are the outdoor furniture mistakes the pros see, and how to avoid them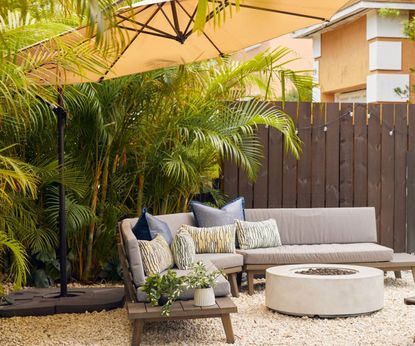 (Image credit: Yardzen)
Outdoor furniture mistakes can have big consequences for the look of your backyard. They can also compromise the joys of relaxing and dining in your outdoor space. Worst case scenario, they can end up costing plenty.
The best outdoor furniture has an aesthetic you love along with comfort levels that match your indoor furniture, and it's durable in local climate conditions. Unfortunately, this isn't always the case due to errors that professionals regularly see.
But outdoor furniture mistakes can be avoided with the right knowhow and we asked the experts to share the issues they come across so you can make the most of your yard.
Outdoor furniture mistakes
All of your patio furniture ideas needs to suit your location, the dimensions of the space and your willingness to perform the necessary maintenance as well as creating an aesthetic you love.
To help you avoid costly outdoor furniture mistakes, we've put together an expert guide to what can go wrong and how to make sure it doesn't happen to you.
1. Not allowing room to move around
It's all too easy to concentrate your focus on outdoor furniture without considering the space around it. 'It's crucial to keep walkways clear for several reasons,' explains Alex David, outdoor furniture expert at Homes & Gardens.
'The first is obvious, which is that you need to get by, and furniture in the way is annoying. This can be a low-level stressor. It's amazing what we can get used to – I was grumpily squeezing past my outdoor sofa for weeks before I noticed it was in the way. It's crucial to place furniture as far away from walkways as possible. It can make a space feel cramped, and it's annoying to have to move out of the way as guests walk past. Moreover, it's just asking for kids to run into it and hurt themselves.
'You should also keep walkways clear for pets. Dogs and cats like set routines and moving furniture into their paths can interfere with their play. Sometimes it's necessary to block off areas you want them to avoid, but dogs in particular will scratch at new furniture if it's in their path.'
Alex is Head of eCommerce at Homes and Gardens, overseeing product reviews, buying guides, sales and deals coverage and product advice. He's spent several years covering interiors and gardening content, testing kitchen appliances, garden tools, and covering furniture and gifting.
2. Positioning seating too far apart
While we've established space to move around your furniture is important, it is possible to have too much of it. The problem often comes about when furniture is positioned around the sides of a large patio or deck. But if seating is too far apart, it becomes hard to make conversation, spoiling the relaxed sociability of taking living outside.
As you would in a living room, think about putting together seating groups that keep everyone comfortably near one another. Don't forget to provide tables at a convenient distance to set down drinks, too. You can always add solo seating that allows peaceful contemplation of views elsewhere in the yard.
3. Being unrealistic about what you're prepared to do
Outdoor furniture does demand a little effort to keep it in good shape. 'I always try to manage expectations when it comes to outdoor furniture – yes, it is suited for the outdoors, but nothing will last forever when exposed to the elements,' says NYC-based interior designer Kaitlin McQuaide of McQuaide Interiors.
'So being realistic about the level of maintenance you can handle is super important. If you are not willing to bring in and cover all of your cushions, or even wood and powder-coated furniture, you should probably purchase furniture without upholstery or made out of HDPE (which actually does last forever!)'
Kaitlin McQuaide began her career working for Victoria Hagan and the architecture firm Workshop/APD before launching McQuaide Co. Her company is a full-service interior design and consulting studio based in New York City. Estbalished in 2018, it specializes in interior architecture & design for high-end residential and hospitality projects.
4. Lacking sufficient storage
Hand in hand with the idea of what you're prepared to do in terms of bringing furniture inside as its materials require, above, is whether you have sufficient storage to do so.
If space is limited, think stacking dining chairs, like this 6-pack of rattan dining chairs at Home Depot. There are still plenty of stylish designs to pick from – and you'll likely want to avoid benches altogether. Folding and extendable tables, like this extendable table at Pottery Barn are a sensible solution, too.
5. Forgetting foliage and flowers
Sometimes outdoor furniture mistakes are caused by what you don't do rather than what you do. One of these is not offsetting it with the colors, shapes and scents of the yard's living elements.
Remedies to this that take longer to achieve include growing climbers like this white clematis at Burpee on walls or up pergolas while more instant solutions come from adding in planters with foliage or flowers, or even simply adding a vase of fresh blooms to a table.
6. Not understanding material pros and cons
Be sure to ask yourself if outdoor furniture is weatherproof before investing. Rust is a possibility with some metals. Interior designer Kaitlin McQuaide says of stainless steel, 'I see it rust all the time – especially in areas near the ocean. This will happen if there is a knick or a scrape in the finish, or if hard water is left on the surface for too long and starts to break down the finish.
'I always try to steer clients away from this material in outdoor furniture to avoid disappointment down the road.'
If it is your preference? Be prepared to repaint damaged areas as soon as possible.
7. Neglecting to consider the surface underneath
Placing furniture on a deck? Then its style is important for a very practical reason. The fine legs of some chairs and tables – think wrought-iron sets, for example – can find their way into the gaps between boards.
Check the style of furniture legs before purchasing to be sure their dimensions are compatible with the surface on which the pieces will sit.
8. Overscaling the coffee table
Pay attention to the dimensions of any outdoor coffee table you're thinking of investing in. 'Particularly when decorating a smaller outdoor area, there's no need to fill up valuable space with a large coffee table,' says Manhattan-based interior designer Tara McCauley.
'After all, you won't be displaying any books or treasured trinkets outside, and a heavy duty outdoor table can be unwieldy. Smaller tables present more flexibility – they can be moved around easily and offer enough surface area to put down a book or a beverage without crowding the space.'
Downtown Manhattan-based interior designer Tara McCauley is always on the lookout for the perfect vintage find. A lifelong lover of color and pattern, she met her ideal (but by no means vintage!) match in Elle Décor A-List decorator Nick Olsen, under whom she apprenticed for eight years. She views design as a means of storytelling - a space can reflect both where a client has been and their aspirations for the future. She recently designed the Primary Bedroom at the Brooklyn Heights Designer Showhouse.
9. Failing to take advantage of fabulous outdoor fabrics
One of the outdoor furniture mistakes it's easy to make is failing to take advantage of the amazing range of fabrics you can use outdoors.
'Outdoor fabrics and materials have come a long way and there is a huge selection of soft and luxurious velvets, leathers and woven fabrics on the market that can bring your outdoor space to the next level,' says Kaitlin McQuaide.
10. Neglecting to accessorize
Why is it a mistake not to add accessories to outdoor furniture? 'For the same reason it's a mistake not to add them to indoor furniture,' says Alex David of Homes & Gardens. 'Just as you wouldn't leave a sofa bare, you shouldn't leave outdoor furniture bare. It's especially important with outdoor furniture because wood and metal framed furniture can look stark without upholstery.
'It's crucial for comfort, too. Hardwood furniture feels – unsurprisingly – uncomfortable. Even more pliable material like rattan wicker can become uncomfortable. UV-resistant, waterproof outdoor pillows like these from Target can instantly elevate basic furniture into a stylish part of your garden design.
'Even simple things like throws and blankets can transform a space, as well as the obvious practical benefit of wrapping up after the sun goes down.'
10. Going without a rug
Missing out on the benefits of an outdoor rug is an error, the experts say. 'Don't overlook the aesthetic value of an outdoor rug – outdoor rugs have come a long way, feeling more luxurious and durable than ever before,' says interior designer Tara McCauley. 'A rug can visually tie a seating area together. (Not to mention, if you'll be walking around barefoot, it can protect you from walking on hot stone or metal!)'
H&G's Alex David agrees. 'I think the most overlooked accessory is an outdoor rug. These low maintenance waterproof rugs can totally transform a space, harmonizing different sets of furniture around a central point,' he says. 'Bright, colorful rug designs like this outdoor rug at Target can offset utilitarian, practical furniture, and traditional Persian styles such as this Persian rug from Rugs USA can tone down bright spaces.'
FAQs
What damages outdoor furniture?
Outdoor furniture can suffer damage through everyday use and because of its location. Using furniture creates wear and tear, which is unavoidable, and with kids and pets around this is likely to be heavier.
It's also susceptible to rain and other moisture, plus it can get blown around and damaged by strong winds or have other things damage it in windy conditions. And while dry weather seems harmless, UV rays from the sun also take their toll on outdoor furniture over the long term.
What is the easiest patio furniture to keep clean?
Patio furniture made from metal, wood and synthetic wicker or rattan are all easy to keep clean. Soapy water can typically be used for wood or metal, but be sure to avoid using an abrasive sponge on any metal coating to avoid damage.
Synthetic rattan and wicker can usually be hosed clean and there are cleaners on offer made for the job.
Always follow the manufacturer's instructions when cleaning any patio furniture to avoid invalidating the warranty.
---
To keep outdoor furniture in best condition, be aware of the particular damage it might suffer in line with what it is made from, and commit to all the necessary maintenance. Be prepared, too, to store it away if the material demands it in more testing weather conditions.
Sign up to the Homes & Gardens newsletter
Decor Ideas. Project Inspiration. Expert Advice. Delivered to your inbox.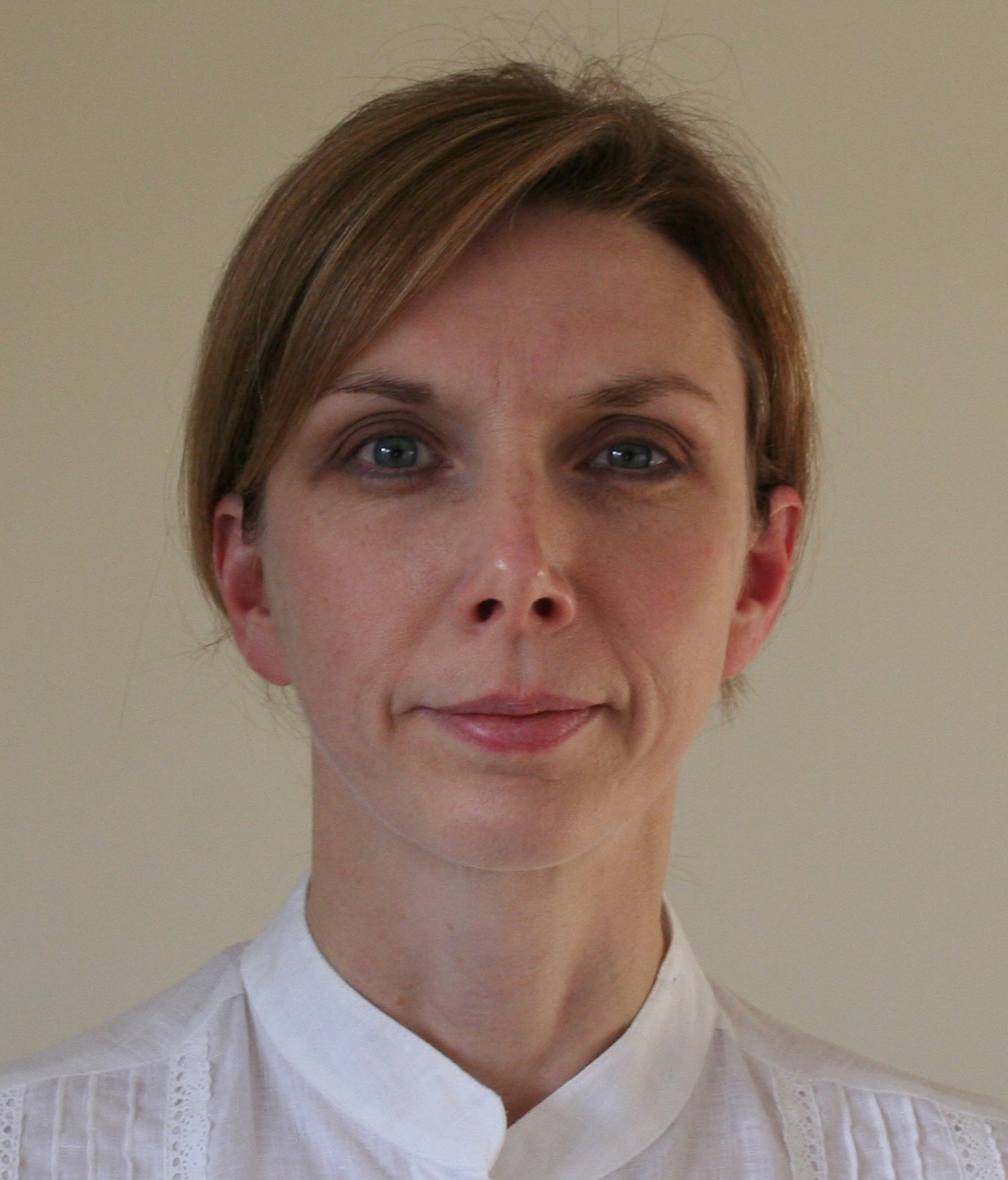 Sarah is a freelance journalist and editor. Previously executive editor of Ideal Home, she's specialized in interiors, property and gardens for over 20 years, and covers interior design, house design, gardens, and cleaning and organizing a home for H&G. She's written for websites, including Houzz, Channel 4's flagship website, 4Homes, and Future's T3; national newspapers, including The Guardian; and magazines including Future's Country Homes & Interiors, Homebuilding & Renovating, Period Living, and Style at Home, as well as House Beautiful, Good Homes, Grand Designs, Homes & Antiques, LandLove and The English Home among others. It's no big surprise that she likes to put what she writes about into practice, and is a serial house renovator.