Is outdoor furniture weatherproof? We ask the experts
Is outdoor furniture weatherproof? Is patio furniture waterproof? We've unearthed all the answers you need to know before you invest in a backyard update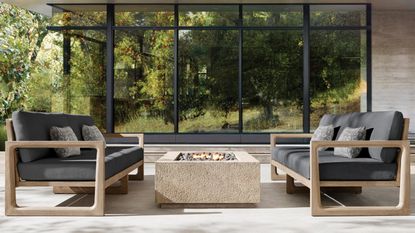 (Image credit: RH)
If you've found yourself asking 'is outdoor furniture weatherproof?' or pondering 'is patio furniture waterproof?' whilst browsing for outdoor furniture this year, then you're not alone.
Sourcing the best outdoor furniture can transform a backyard or front porch from a place that is rarely used into a versatile outdoor living space. In fact, alongside landscaping, patio furniture is one of the key ingredients to creating a relaxing garden retreat, forming areas to socialize and entertain, and making the most of secluded spots to soak up the sun by the poolside.
But what should you consider when you're looking for patio furniture, can it be left outside all year round, and what are the most durable materials for outdoor furniture to ensure longevity?
The materials you opt for – whether that's wood, metal, HDPE, wicker or rattan – can make a big difference to not just how long your outdoor furniture lasts, but also to whether you'll need to store your dining or lounge set undercover during inclement weather. So although it can be easy to get inspired by beautiful backyard ideas, it's well worth understanding the unique pros and cons of each of these materials before deciding which is the right option to invest in.
To help decode the mysteries, we asked a roster of outdoor furniture experts – all familiar with the challenges of making products to withstand the elements – for their advice.
Is outdoor furniture weatherproof?
Firstly it's worth considering what we mean by 'weather', as depending on the region your property is located, the environmental factors your outdoor furniture needs to be built for can differ greatly.
First up: water. No matter if your location is coastal, prairie or mountain, it's likely that any outdoor furniture that is left outside is going to come into contact with water at some point in the season, whether that be in the form of rain, snow, humidity, or morning dew, so this is one of the first considerations to address in looking for durable patio furniture.
A decade spent designing award-winning outdoor furniture for use in public spaces in Britain – a country pretty much synonymous with wet, rainy weather – makes Jennifer Newman, founder of the eponymous brand, somewhat of an expert in the materials which can best cope amidst high moisture levels. As she explains:
'Outdoor furniture does not need to be waterproof, like a roof, but it does need to keep water from being absorbed into the surfaces. The durability of outside furniture depends on having a base material that will withstand the elements or surface protection that will shield a more vulnerable material.'
All materials have different levels of inherent waterproofing, and these can be increased by the application of finishes such as paint, heat treatments or preservatives. Without these most materials that absorb water will deteriorate over time, either rusting, rotting or allowing mould and mildew to form.
Coastal properties also have the added issue of salt to contend with. Highly-corrosive, this can speed up the deterioration of any material already prone to water damage.
In cold regions, water absorption can also lead to cracking and splintering. If water gets into the material or the furniture's joints and then freezes it can expand, pushing apart and damaging the furniture.
And the last consideration is sun and heat. This can have an immediate impact on outdoor furniture – for instance, if you live in an area where summer season temperatures regularly soar then you will want to look for materials with low thermal conductivity that don't get super hot to the touch – but also long term implications like fading, warping and cracking.
So without further ado, let's find out which materials best stand-up to these elemental challenges.
Is wood weatherproof?
Wood has many natural weatherproof qualities, plus it offers a wide range of benefits that can make it an excellent choice for patio furniture.
It's an organic material that blends beautifully into an outdoor setting, it can be (although isn't always) grown sustainably with minimal impact on the environment, and it has low thermal conductivity meaning it doesn't get too hot in the sun, or too cool in cold temperatures.
However, not all woods are created equal when it comes to outdoor use, as British brand Heal's outdoor furniture buyer Hannah Armstrong explains:
'When shopping for outdoor furniture, it's best to choose hardwoods with a high oil content, as these are water and rot-resistant, as well as being incredibly strong.'
As opposed to fast-growing softwoods, which tend to be better for indoor use, hardwoods come from much slower-growing trees. The wood therefore has a denser structure which makes it more difficult for moisture to penetrate the wood grain, so reducing the likelihood of weather damage.
Teak wood is perhaps the best known and most revered hardwood for outdoor furniture making.
Prized for its strength, durability and attractive aesthetics, teak is a very slow-growing tree that makes for especially dense and tough wood. The tight wood grain makes it hard for water to penetrate into the timber once it's cut, making teak furniture naturally rot-resistant and durable in cold frost-prone areas.
Teak wood also contains a naturally high oil content, which helps to further repel moisture whilst simultaneously offering sun protection; preventing the splitting or cracking which can occur in cut timber under the constant drying effects of wind, salty air and sun.
No material is indestructible, but teak wood weathers slowly and naturally over time, often enabling it to be passed from generation to generation in a kind climate. As it ages the intially golden-toned wood shifts to a distinctive silver-grey finish. This can add a beautiful tone to outdoor furniture, but, to boost longevity (and maintain that golden hue) natural oil levels can also be topped up with teak oil or wood preservative to maintain durability.
However, because of its extremely slow-growing habit, teak wood furniture can also be a more expensive investment than many alternatives and is in danger of being harvested unsustainably.
Reclaimed teak wood can be a cost-effective and eco-friendly solution, or make sure to look for FSC-certification – in particular accreditation that is also from more stringently managed US or European forests – which is the best available means of ensuring the tree has been felled responsibly and won't have contributed to damaging deforestation.
As an alternative, the faster-growing hardwoods acacia and eucalyptus are both becoming popular choices for outdoor furniture.
These woods may be slightly less dense, but their strength, similar oil content, and attractive colorings make them viable alternatives to teak.
Their quick-growing habits also ensure greater quantities of wood can be grown, making them a more affordable option than teak wood – although again, it's important to look for FSC accreditation to make sure the wood has been grown and harvested sustainably.
Summary: Great for long-lasting outdoor chairs and bench seats, hardwoods like teak, acacia and eucalyptus are the most weatherproof timbers. Avoid softwoods, and any products where the type of wood isn't specified which are likely to be softwoods in disguise.
Is metal weatherproof?
The most commonly used metals for outdoor furniture are steel, wrought iron and aluminium.
All three metals are very tough materials and their ability to be cast into a wide range of shapes makes them a popular choice for use by outdoor furniture manufacturers.
However, metal has a very high thermal conductivity which can result in it getting very hot in the sun and very cold to the touch in winter – so for outdoor furniture purposes, you'll generally want to add cushions to make this patio solution more practical, and for year-round use in more extreme climates it may be an option that is better used as a frame for a less conductive material – such as polyrattan furniture where the exterior weave is wrapped around a metal frame – rather than the main material.
Despite its toughness and its inability to absorb water, most metal will oxidise when exposed to moisture, with this oxidization being what creates unsightly and ultimately corrosive rust. For this reason, most metals need to have a weatherproof finish applied to maintain their integrity when exposed to the elements.
In the cases of steel and iron, protection comes by way of coating metal furniture in a thin yet tough layer of paint, which acts as a barrier to moisture and protects the metal underneath from exposure to the elements. Most commonly metal outdoor garden furniture is powder-coated, which means the barrier layer is applied as a dry powder through an electrostatic process, then cured with heat, which makes it particularly tough and hard to chip.
However, if chipping does occur then it's important to repaint any damaged areas quickly to prevent water from getting in. Bubbling paint and tell-tale orange streaks are usually the first signs that oxidisation has begun.
The exception to this rule is aluminium, which makes it one of the most weatherproof metals for outdoor furniture use.
As favored in Jennifer Newman's outdoor furniture, aluminum forms a thin layer of oxidised material on its surface that acts as a barrier to moisture and prevents any further oxidisation on exposure to rain or snow. It also has several other qualities that make it particularly well-suited to patio furniture, as Newman explains:
'Aluminum is capable of being left outside continuously without protection. The anodized or powder-coat finish is for decoration only, and not protection. As well as being extremely strong, you'll also find that aluminum-based designs are particularly lightweight compared to other metals, meaning that you can easily move these around the garden when you need with very little effort.'
Jennifer also points out the importance of considering how patio furniture is constructed, with any joins and fixings forming potential weak points where salty sea air, moisture or frost can penetrate a metal structure:
'By investing in an all-welded design, screws and fixings are reduced in number, or removed completely, which leads to a much longer life span for your furniture piece.'
Because of its increased durability, aluminum outdoor furniture can often have a more expensive initial outlay than steel or iron, but if you want to invest in pieces which will have good longevity when left outside in the elements, it's highly likely to provide the better long-term value.
Summary: Steel or iron outdoor furniture needs a powder-coated finish to form a resistant barrier to moisture and prevent rusting, this can be more prone to chipping and there is a higher possibility of oxidization occurring around the weak points of joints and fixings. Aluminum is lightweight and rust-resistant, so for longevity and ease of use, it's worth investing in furniture with an aluminum frame or made from solid welded aluminum.
Is rattan or wicker weatherproof?
Rattan outdoor furniture creates a relaxed and laidback look for a patio, with natural tones and textured weaves complementing contemporary or classic outside spaces. But, how durable is rattan patio furniture, and can you leave it outside all year round?
Natural rattan furniture is an organic material made from fast-growing tropical plants which are woven together to form the distinctive 'rattan' structure. Because these plants are so fast-growing it's generally considered a sustainable option too.
However, natural rattan dries out quickly when exposed to wind and sunlight, causing it to become brittle, and exposure to rain can lead to mildew and rot. It can be painted to give the base materials more durability, but it's still best to exercise a bit more caution with regards to leaving it outside and to bring furniture back indoors overnight and in inclement weather. Natural rattan can still make a great option for a sheltered covered porch though.
All-weather, PE or polyrattan
What many of us now consider as 'rattan' or 'wicker' outdoor furniture is actually a plastic polymer, commonly dubbed PE-rattan, polyrattan, or the slightly more vague sounding all-weather rattan. This is not a natural material but a man-made synthetic plastic designed to imitate natural rattan.
Because plastic is entirely moisture-resistant, polyrattan is far more durable outdoors than natural rattan, it doesn't conduct heat and it is generally fairly inexpensive in comparison to hardwood furniture. It's also very low maintenance, needing no topping up with preservatives or paint.
When it comes to aesthetics – a bit like with artificial flowers – you tend to get a more convincing look the more you're willing to spend. Cheaper polyrattan furniture can look very synthetic, but higher-end pieces can be very convincing, making greater efforts to emulate the tonal variation and woven textures of the natural material.
Opting for a colored finish can also be a good choice, and as polyrattan is injected with dyes rather than having a top layer coating, there's no need for repainting as there would be with the 'real' thing.
Despite polyrattan's synthetic weather-resistance, you will still find a lot of differing advice from manufacturers on whether their rattan garden furniture can be left outside all year round.
The main reason for these discrepancies isn't the polyrattan itself, but in the differences in the metal frames that the polyrattan is woven around.
A cheaper steel frame that's uncoated will soon rust under exposure to the elements, whereas powder-coated steel has an additional barrier to protect it, and a rust-resistant aluminium frame is likely to weather extremely well outdoors. Aluminum framed furniture will also be much lighter than a steel frame, allowing it to be moved around the patio more easily, although as previously mentioned, this tends to mean a more expensive product.
Summary: All-weather rattan is plastic formed to emulate the woven look of natural rattan. In itself polyrattan is moisture-resistant, but when made into outdoor furniture it will wrapped around a metal frame for support. This support can be made of rust-resistant aluminum, powder-coated steel, or sometimes just 'metal'. If you're looking for the most durable outdoor furniture, it's important not to just be swayed by price; make sure to read the small print and find out exactly what your all-weather rattan patio furniture is made of before you buy.
Is HDPE weatherproof?
HDPE – short for high-density polyethylene – and also commonly known in the US as polylumber or the brand name POLYWOOD®, is a manmade material with similar origins to plastic. However, if you source your HDPE outdoor furniture carefully, the material isn't as non-environmentally friendly as its synthetic make-up might first suggest.
Loll is one such brand turning the world of HDPE on its head. Made in the USA, Loll's outdoor furniture not only looks good but is crafted from post-consumer recycled plastic – mostly from milk jugs – which has helped the brand repurpose and keep more than 100 million jugs out of landfills since its founding.
Included in our guide to the best Adirondack chairs, the brand's streamlined and minimalist outdoor seating has earned eco-friendly Cradle to Cradle certification for its circular design principles, with its materials able to be recycled at the end of a product's lifespan and reused again and again.
Nate Heydt, VP of Business Development for Loll, explains why HDPE is a good choice for long-lasting patio furniture:
'The primary benefit is low, or no maintenance use. HDPE does not rot, chip, or peel; therefore, it doesn't need to be painted or stained to keep up its intended appearance. HDPE is a solid/nonporous material that is colorized when it is in a melted state. At Loll, we prioritize a "no waste" process, using this material down to the shavings. The colorant and UV inhibitors are fully incorporated through the material, which helps prevent any sort of breakdown and allows colors to stay vibrant in outdoor applications. This is the reason HDPE is used for playgrounds, skateboard parks and other permanent outdoor applications, and why it works so well for our outdoor furniture.'
We think the best way to incorporate HDPE into your backyard is to embrace its intrinsic qualities. Don't attempt to emulate natural wood but go bright and contemporary, capitalizing on the material's bright colors and modern molded shapes.
Summary: HDPE can be a low maintenance, lightweight and weather-resistant outdoor furniture material. Design-wise it's best to go for contemporary or colorful pieces that embrace the 'artificial' nature of material rather than try to emulate organic materials. Look for options that are made from recycled post-consumer plastics that can be recycled again at the end of their lifespan.
What is the best outdoor furniture material?
In conclusion, the most weatherproof outdoor furniture for your outside space can depend on a range of environmental factors, but it's likely to be hardwoods, like teak, acacia or eucalyptus, rust-resistant aluminium, all-weather rattan with an aluminium frame or a sustainably produced HDPE.
And, as with many things, a greater investment generally pays off in terms of durability. As Hannah Armstrong of British furniture brand Heal's states:
'Just as with any indoor piece, you should expect wear and tear over time, especially when your set is exposed to the forces of unpredictable weather. However, if you choose to invest in high-quality materials and look after your furniture, you'll reap the rewards long term.'
Of course, for the ultimate longevity and peace of mind, you still can't beat storing your outdoor furniture under cover during the worst of the elements. In which case looking for options that can stack, fold or offer space-saving design might be key, or you can consider adding an outdoor furniture cover to protect your investment from the harshest of the elements when it isn't in use.
And if you have a porch or veranda, this is the perfect spot to benefit from the best of both worlds – al fresco living with the protection of a cover. Our front porch ideas have plenty of inspiration for this.
Sign up to the Homes & Gardens newsletter
Decor Ideas. Project Inspiration. Expert Advice. Delivered to your inbox.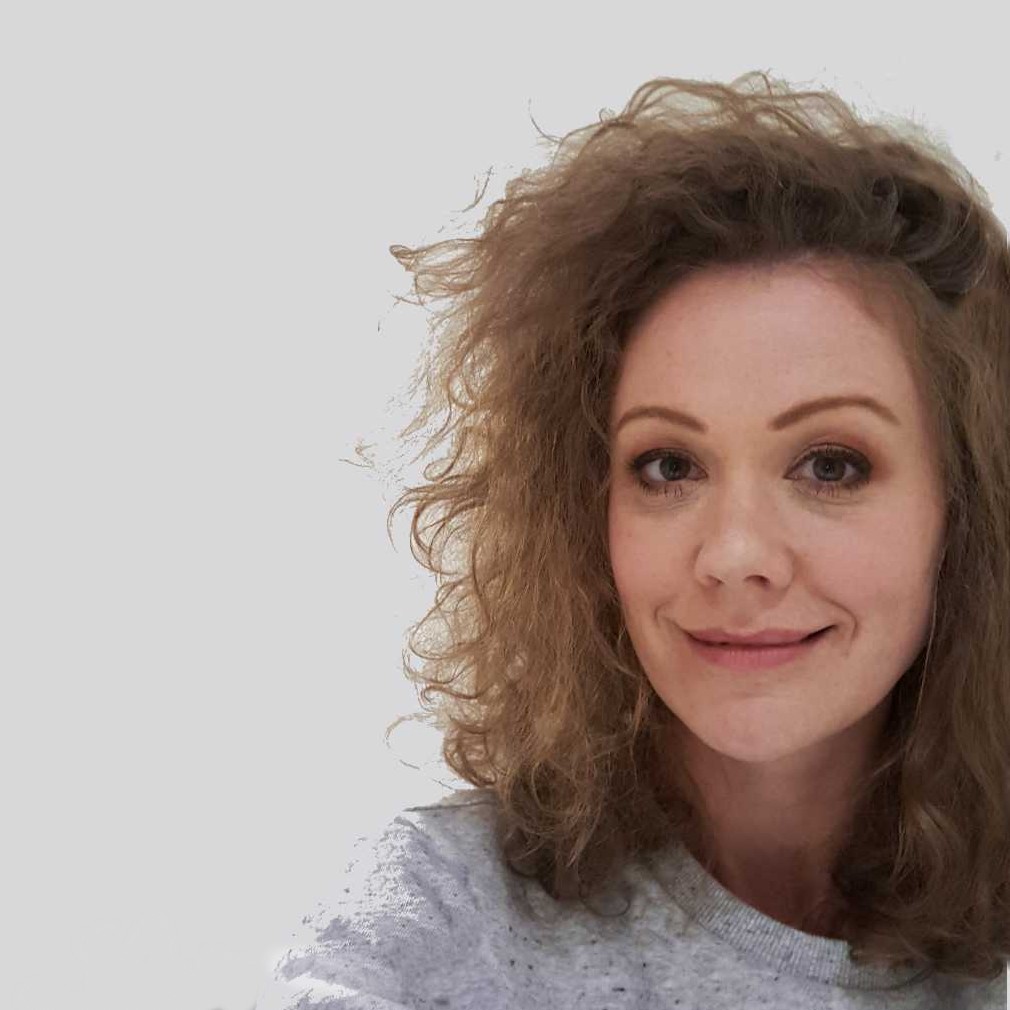 Amy's eye for color, form, and composition was honed in the design studio, creating surface patterns for the interiors industry. Here she developed her knowledge of key design principles and gained a deeper understanding of how a space can influence our sense of wellbeing.
She covers all things furniture and decor for Homes & Gardens, Livingetc, Ideal Home and Gardeningetc, from creating expert guides on helping you find the perfect couch to the best in outdoor furniture and accessories.
Amy's own style is considered, contemporary and timeless, with a strong interest in contemporary craft and homewares that champion collaboration between traditional makers and innovative technologies. A belief that design must exist in balance with the natural world fuels her interest in exploring sustainable, circular, and regenerative design processes and underpins her passion for natural materials and responsible craftsmanship.