Woodland plants – 10 of the best for shady areas in the garden
With these beautiful woodland plants, add color and interest to wooded or shady areas of your garden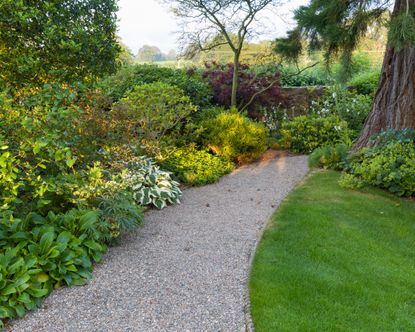 (Image credit: Joe Wainwright)
Woodland plants are adapted to life in partial or dappled shade. If you're lucky enough to have a woodland area in your garden, or have shaded spots beneath trees and shrubs, these woodland plants will help you to create a natural display full of color and interest.
Woodland plants are among the shade plants, adapted to life in partial or dappled shade. Some will tolerate more shade than others. The levels of shade can be difficult to gauge, especially in a woodland environment where it is likely always to be changing depending on the leaf canopy through the seasons – so be prepared to move plants if they're not thriving.
Woodland plants can add color, texture and scent among shrubs for shade and bring darker corners of the garden, or wooded areas to life.
While we suggest that plants can be divided or grown from bulbs, you should never disturb a wild plant. Some plants are protected by law and digging them up is simply not worth it. Instead, enjoy their beauty in their natural setting, and source the plants elsewhere.
Woodland plants
There are many options when it comes to choosing woodland plants for flower bed ideas. Some are most desired for their foliage, like hostas and ferns; others for their flowers, such as if you choose to grow hellebores or erythronium. Planting in the understorey around a wooded area, or in shady spots as a north facing garden idea, can help to reduce weeds by creating ground cover, and make your woodland area or shady corner easier to care for.
Soil in woodlands is often rich in organic matter, and well-draining. This is owing to the presence of deciduous trees that drop their leaves, building organic matter year on year. Also, the roots of the trees, and their fungal interactions, lead the soil to be well drained and moist. This creates the perfect environment for most woodland plants. However, if your woodland area has been planted with trees recently, or you are planning a woodland style border under trees for shade, the soil will not yet be developed and improved. You should therefore mulch with a good quality, peat-free compost or manure when planting any woodland plant.
1. Erithronium
Erithronium also go by the more descriptive names of fawn lilies, dog-tooth violet, and adder's tongue. These woodland plants have delicate and peculiar flowers with the center of the flower hanging down and the petals upturned.
There are many varieties of erythronium, ranging in color, and flower size. We love 'Lilac Wonder' for its beautiful purple flowers and pagoda for its profusion of yellow blooms.
Erythronium are spring bulbs that should be planted in fall into rich, well-draining soil. Provide a compost or manure mulch if the soil is lacking in organic matter.
Zones 3 - 9
2. Hellebore
Hellebore, or lenten roses, are not an actual rose but instead a perennial winter flower with large decorative flowers. The colors range from white to deep red, with hues of green and pink speckles on some.
'Hellebores are a reliable, evergreen shade plant,' says Barb Pierson from White Flower Farm in Connecticut. 'Hellebore flowers emerge in spring, before their new leaves. In a warm climate you'll see the flowers in early winter but if you're in an area where the ground freezes solid it'll be late winter or early spring,' she continues.
As well as being good woodland plants, they are valuable as flowers that attract bees in months where food sources for these crucial pollinators are more scarce.
Growing hellebores from dividing plants bears flowers faster, but they can also be grown from seed planted in spring. Bear in mind seed grown plants – particularly if you collect your own seeds – might not always come out true to form.
Zones 3 – 9
3. Primrose
Primrose are tiny, clump-forming plants with a burst of flowers in spring. Wild primrose has a gorgeous pale-yellow flower, but there are many modern cultivars with a huge range of bright colors that are among the best plants for pots and borders. There are also varieties of primroses with bell-like flowers on the end of flower stems, such as cowslips. They are often one of the first spring flowers to appear, so are great for adding year-round interest.
Primroses, unlike a lot of other woodland plants, thrive in damp conditions and are often found naturally by the side of streams, in slightly boggy areas or next to pond plants. If the ground in your wooded area is too dry, they may not thrive, although they are tough little plants.
Primrose is difficult to grow from seed, so either purchase a plant or divide an existing plant. They are easily divided in early spring, when the leaves are visible, but they have not yet started to flower.
Zones 5 – 8
4. Bluebell
Virginia bluebell, or ladies bonnet, is a beautiful blue flowering perennial that flowers in early spring, bringing a welcome pop of color. Native to the US, these are a lovely addition as woodland plants.
If you are in the UK, you should try English bluebells instead – ensure to stay away from the larger Spanish bluebell, as these are invasive in the UK and can outcompete and cross-pollinate with the native species.
It is easy to learn how to grow bluebells and you can find lots of extra tips and advice on how to plant bulbs.
Virginia bluebell like moist, rich soils with a lot of organic matter. Be sure to give them a heavy mulch if your soil does not quite match this description, for low maintenance garden borders. Plant as a nursery plant or a bare-root rhizome in early spring. The rhizome should sit parallel with the ground, around 1 inch deep.
Zones 3 – 8
5. Foxglove
Foxgloves, or digitalis, are classic cottage garden plants with large, showy flower spikes covered in bell-shaped flowers in summer, in colors ranging from white to dark purple and coral to bright pink. They are naturally adapted for growing in woodland areas, where they can be found in the wild. They are easy to grow from seed, or you can source a plant from your local nursery for instant impact.
'They're dead easy to grow from seed, and really good at growing in odd little corners and spaces,' says Monty Don of Gardeners' World. Foxgloves are biannual, so sow the seeds in spring to early summer and they will flower next year.
As they are biennial, many gardeners opt to buy plants instead of growing them from seed to achieve instant results. Growing foxgloves from seed sown in spring is much more cost effective, though, if budgets are tight. Be aware, however, that they are among the poisonous plants, so keep young children and animals away from them.
Zones 4 – 10
6. Ferns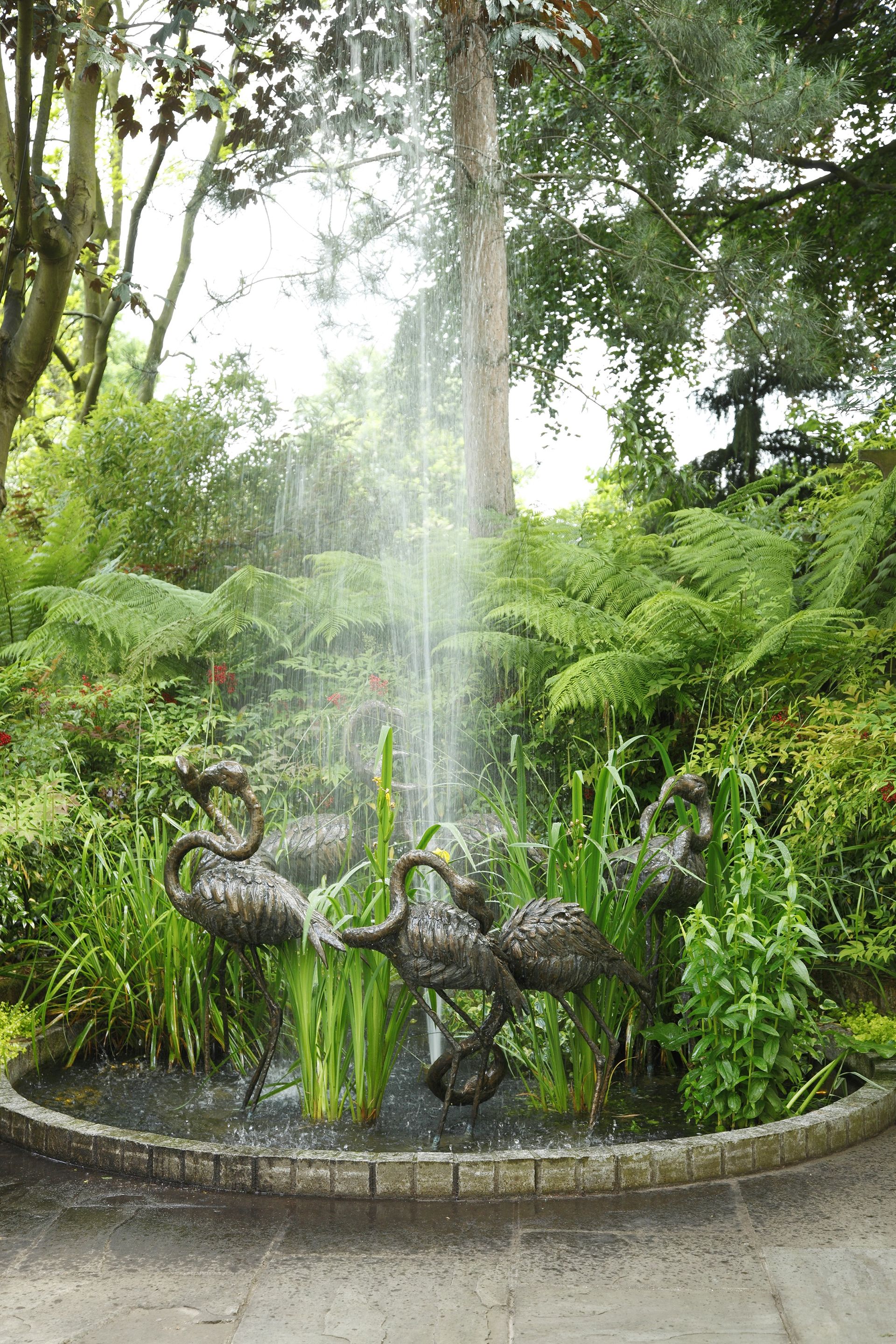 Ferns are highly prized for their beautiful, and varied foliage. Long leaves curl outward from a central rosette. There are many varieties if you're wondering how to grow ferns; some of them enjoy full shade and damp conditions, while others will prefer partial shade and well-draining soil. Be sure to check with your supplier to make sure you get the right variety. Many are also deer resistant plants.
Ferns range in appearance from frondy and delicate to bright green shiny leaves. They are great to couple with flowering plants to create a lush look for a tropical garden idea in the woodland understorey.
Plant in spring or early summer when the soil is beginning to warm up. Make sure to mulch and water in well.
Zones 2 – 10 (depending on variety)
7. Solomon's Seal
Solomon's seal is a delightfully ornamental and interesting plant. It grows long arching stems of pretty leaves, with small bell-like flowers on the underside. In late summer and early fall the flowers develop into dark blue berries, and the foliage turns golden yellow, adding to the appeal of this plant. Its native habitat is in woodland and there are native species of solomon's seal in both the US and the UK.
You can buy bare-root rhizomes, which should be planted horizontally, just under the surface of the soil in fall. Alternatively, you can grow them from nursery plants which should be planted in spring, or by dividing an existing plant. Division can be done in fall or spring, providing the ground isn't frozen.
Zones 3 - 7
8. Wood Anemone
As the name suggests, wood anemone are perfectly adapted for life on the forest floor, enjoying rich, moist, well-drained soils and partial shade. They have delicate, white, daisy-like flowers that are sure to brighten up any dull spot.
Wood anemone are easy to grow from bulbs. Plant in fall, before the ground gets frozen. Before planting, soak the bulbs for a few hours to rehydrate them. Give them a mulch of compost or well-rotted horse manure to help improve the soil.
Zones 3 - 8
9. Witch Hazel
This attractive and unique flowering shrub is native to North America. It bears flowers, ripe fruit, and leaf buds on the stem all at the same time which adds interest and color to your woodland garden. The flowers look like knots of tiny ribbons and make a lovely addition as a winter garden idea.
Witch hazel is easy to grow and relatively adaptable, so great if you're planning a winter garden. It prefers moist soils rich in organic matter. It is an understorey plant but will grow in full sun if required. Plant in fall or spring before or after the ground gets frozen or waterlogged.
Zones 3 - 9
10. Woodland Phlox
Woodland phlox (Phlox divaricata), or wild sweet william, is an easy to grow, ground cover plant perfectly suited for the partial shade found in woodlands. It has attractive purple-blue flowers and is a great plant for pollinators. These woodland plants also smell wonderful, adding a whole new layer of interest to your woodland garden as a fragrant garden idea and are among the flowers that attract hummingbirds.
Plant in spring or summer. Woodland phlox is very fast growing so ensure not to plant it next to anything that will be overwhelmed by it. It works well planted with hellebores, as they will flower in the opposite season. It like moist soils rich in organic matter, so mulch with some compost or horse manure after planting and ensure to water-in well.
What plants live in the woodland?
There are many woodland plants that will grow well in woodlands. All the plants that we have listed above are well suited for life in a woodland. These are usually plants that prefer partial shade and well-drained soils rich in organic matter. We recommend growing plants that are native to your area for the best success.
Not all shade plants will thrive in woodland areas. It's a good idea to do your research first. Get to know the kind of shade that you have in your woodland, or shaded area of your garden, and the type of soil. If you're unsure, ask a local plant supplier who may be able to advise you. Alternatively, if you want to create a more natural effect, visit a local woodland and take note of the plants you see – these are the ones that will likely do well in your garden, too.
Evergreen or pine forests are often very densely planted and not a lot of light will get through the understorey. They also drop wood pine needles that can acidify the soil. Most woodland plants will not do well in this environment, so use areas that are on the edge, or in a clearing if you want to grow some understory plants.
How do I make a small woodland garden?
How to make a small woodland garden will very much depend on where you live, the hardiness zone and climate, and what the conditions are like in your woodland area.
If the woodland garden area has a particularly dense canopy, you will need to select plants that are more adapted to full shade rather than partial shade. If the soil in your woodland is particularly damp, you will need to select plants that are adapted for moist soils that are not free draining.
It's always worth visiting a local woodland and finding out what grows naturally in your area. Alternatively, you can speak with a local nursery or woodland plant specialist and find out what would be the best woodland plants to grow in your garden.
Plant a mix of foliage plants, evergreen plants and flowers to add interest and create a natural look.
What can I plant in cleared woodland?
Cleared woodland tends to have good quality soil that is fast-draining and rich in organic matter. If this is the case with your cleared area, then you can plant anything from vegetables to flower beds – the choice is yours.
Always choose plants that are suitable for your local climate and for the soil and light conditions that you have to offer. Be careful not to grow anything that could be invasive.
If you are planting into a small woodland clearing, that is surrounded by trees, it's a good idea to stick to woodland plants in areas that benefit from partial shade.
Sign up to the Homes & Gardens newsletter
Decor Ideas. Project Inspiration. Expert Advice. Delivered to your inbox.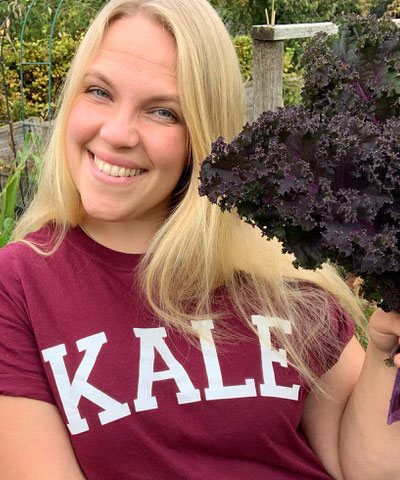 Becky is a freelance writer, blogger, and podcaster. Her blog, Sow Much More and her podcast The Seed Pod are aimed at making organic gardening more accessible and encourage others to grow their own food.