Prettiest evergreen plants – 10 beauties for year-round interest
These are the prettiest evergreen plants to make your garden beautiful, no matter the month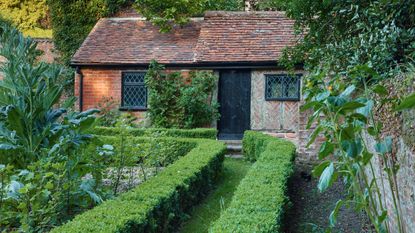 (Image credit: Future)
Surely everyone wants the prettiest evergreen plants for their backyard? Because while it's important to have color and scent in summer, and greenery at the very least in the winter, why not get the best of both worlds with the most beautiful of evergreens year-round?
'Every planting scheme should have some beautiful evergreen shrubs to create interest all year round and act as the backbone to the garden design,' advises Chris Bonnett, founder of Gardening Express.
'There are lots to choose from and it's always important to check your soil type so you get the right for the conditions in your garden,' notes Chris. 'Generally, these are pretty hardy and can withstand most growing conditions. So when you make your choices, think about your overall garden design or theme, consider your soil type and most importantly pick a plant you love and you know you'll enjoy whatever the season.'
Below, we've picked out the prettiest evergreen plants for your backyard.
Prettiest evergreen plants
The prettiest evergreen plants aren't just limited to shrubs. You can plant evergreen climbers and evergreen trees for your garden, too, to get color and beauty throughout your space.
1. Hebe
Sun-loving shrubs from New Zealand, hebes are highly decorative evergreens, and one of the best plants for pots all year round. Instantly recognizable for their mass of perfect, tiny leaves you can choose from variegated varieties or those that are tinged with pink, silver, blue or purple. Sending out purple, white, mauve, blue or pink flower spikes throughout the summer, they are a magnet for bees and butterflies and provide a valuable habitat for other insects too.
Their dense leaf cover makes them ideal for topiary too.
Guy Watts, founder of Architectural Plants says, 'Hebe Sutherlandii has a neat compact little leaf which will give you crisp and defined lines when you clip them as a pillow or ball.
For a looser, fluffier and incredibly dynamic shape to either complement a finely defined cloud pruned or raised head tree, we love to use Hebe paviflora 'Angustifolia'. Clipped into a pillow they move with sublime elegance in the breeze.'
2. Ceanothus
Also known as Californian lilac, this dazzling shrub puts on a stunning show of vibrant blue or white fuzzy blooms every spring and summer. But it's not just its floral display that can entertain, the mass of deeply crinkled leaves come in both the deepest glossy green and other variegations including the yellow-green 'Pershore Zanzibar' and 'El Dorado' and the white-edged green-leaved 'Silver Surprise'.
Tough and fairly fast growing, Ceanothus come in many different shapes and sizes. Select from low growing – prostrate varieties, that are brilliant ground cover, spreading up to 6-8ft (180-240cm) wide or tall, upright specimens that can reach anywhere from 6ft (180cm) to 15ft (450cm) – check out 'Sierra Blue' and 'Ray Hartman'. This drought-tolerant plant does vary in its temperature tolerance though, so do check your chosen plant is compatible with your local HDSA zone.
Portland Nursery specialize in West Coast natives and have a wide range of differing ceanothus. 'What they all have in common, however, is their need for excellent drainage, lack of summer watering and nutritionally lean soil. Overwatering and overfeeding will shorten the lifespan of your Ceanothus considerably. In their native habitat, they reside in dry forests, dry rocky slopes, and dry wooded canyons.'
3. Camellia
One of the best shrubs for shade, you can grow camellias for their showy blooms, though the gorgeous camellia flower, so associated with luxury brand Chanel, only bloom during the spring months. However, the plant is a beautiful touch year-round, as the leaves stay green throughout. 'Camellias bring a real show to the garden and make fantastic specimen shrubs, to bring a focal point to borders,' says Charles Carr, Head of Hillier Wholesale Nurseries.
Place in large containers on your patio, or use in borders as part of a mixed planting scheme.
'Many camellias can be grown as wall shrubs which makes them invaluable for smaller gardens or for placing beside a narrow walkway,' says Crocus's Plant Doctor Helen Derrin. 'Simply secure a sturdy support or trellis to a wall or fence, and tie on the pliable stems – ideally in a fan shape to get even coverage.'
Learn to prune camellias to get this shape perfectly formed.
4. Aucuba
For a shrub that looks slightly tropical the lovely aucuba can actually cope well with most growing conditions.
The large, eye-catching speckled leaves will stay pretty and green all winter.
'Spotted laurel will grow in deep shade or full sun, making it one of the most resistant and easily-established hedging types available,' says Morris Hankinson founder of Hopes Grove Nurseries.
Extremely fast growing and unfussy about most soils, it's perfect if you need shade and is one of the best shrubs for privacy. The green glossy leaves are splashed with yellow, and once established needs very little attention or pruning. Hardy down to 5℉ (-15℃).
5. Fatsia japonica
For a plant that will grow in most conditions, check out the Fatsia japonica.
The hardy shrub will bloom unique white flowers in late fall, but the large, glossy leaves are the real star here.
Perfect for adding an architectural edge to any size garden, this relatively slow-growing shrub can reach up to 8-13ft (2.5-4m) high. It also grows happily in a large container.
'Fatsia japonica looks fantastic planted amongst other plants with a particularly tropical feel, such as bamboo or palms,' say the team at The Palm Centre.
6. Yew
The Yew is very easy to grow, and a lovely alternative to a traditional topiary plant, such as buxus.
The deep green foliage-laden plant will grow almost anywhere as long as the soil drains well. As a bonus, the yew will produce bright red fruit in fall.
'Yew hedges are incredibly dense, offering protection and nesting opportunities for many birds,' say the team at Woodland Trust.
'The fruit is eaten by birds, such as the blackbird, mistle thrush, song thrush and fieldfare; and small mammals, including squirrels and dormice. The leaves are eaten by caterpillars of the satin beauty moth.'
7. Magnolia grandiflora
The magnolia grandiflora is a beautiful evergreen with glossy leaves, large creamy white flowers, which bloom between late summer and fall.
Slow growing – it can take nearly 100 years to reach a maximum height of 26ft (8m) – and with its dense canopy and only occasional leaf loss, its perfect for providing privacy.
Experts at Paramount Plants say, 'It grows best in sheltered warm positions – sunny or partial shade will be good provided not exposed to cold drying winds.'
They also add, 'Native to and symbolic of South-Eastern America the Magnolia grandiflora is amongst the oldest trees on the grounds of The White House, USA.'
Once the flowers have dropped, the dark green leaves and their rusty coloration underneath become the star of the show, and learn how to prune a magnolia tree to help them keep their shape.
8. Box
Box, with its pretty tiny green leaves, is a highly popular plant for hedges, as it's easy to trim, and can even be used as topiary.
A large shrub or small tree, it grows best in well-drained soil and a sheltered spot in partial shade, as its leaves are prone to scorching in strong sun and winds.
'Left untouched, this tree will reach around (7m) over about 40 years, however it is most commonly seen clipped into shapes, hedges and used in gardens for screening,' say hedging specialists at Practicality Brown.
'Clip in the spring, after the last frost to stimulate new foliage development, which will be soft when it emerges, and then hardening to protect itself before the colder weather returns.'
9. Lavender
The perennially popular lavender is a great choice for all year-round interest for both humans and bees alike with its with its scented foliage and flowers.
Grow lavender in a border, edging or place in various pots on the patio. There are numerous varieties available so make sure to choose the best suited to your plot. Flowers range from deepest navy blue, purple through to pale lilac and white. They do vary in strength of fragrance, with the hybrid lavandine and some English varieties such as Hidcote and Munsted amongst the most potent.
'The care of lavender is especially easy,' says the team at Red Rock Lavender Farm. 'It does not require a lot of nurturing and in fact too much watering after established and also using the incorrect fertilizer will often destroy the plants.'
Learn how to prune lavender to keep the plant dense and well-shaped.
10. Holly
Holly isn't just for Christmas, although the famous red berries do look extra special with a touch of frost.
The deep green, sharp pointed leaves add of interest to your yard all year round, and you'll always have foliage for a holiday centerpiece to hand.
Nibble resistant and perfect grown as a hedge, tree or shapely shrub, there are many tempting holly varieties to grow, each with their own distinct characteristics.
Specialists Holly Ridge Nursery suggest Ilex Opaca is 'The aristocrat of evergreens, this very deer-resistant holly has been overshadowed in recent years, although the popularity if the plant remains strong. This pyramidal keeps its vibrant fruit through the winter when the red of the berries contrasts against the green foliage and is a striking specimen all year.'
Other must -grow hollies include the exceptionally hardy 'Carnival' with its deep green leaves and large red berries and slow-growing 'Old Heavy Berry' that produces dense clusters of dark red fruit.
What is the most beautiful evergreen plant?
We think the magnolia grandiflora is the most beautiful evergreen plant. It is endowed with a profusion of huge blooms in the spring, which give off a gorgeous scent.
What is an evergreen shrub with large flowers?
The camellia is an evergreen shrub with large, beautiful flowers, which appear in early spring.
Sign up to the Homes & Gardens newsletter
Decor Ideas. Project Inspiration. Expert Advice. Delivered to your inbox.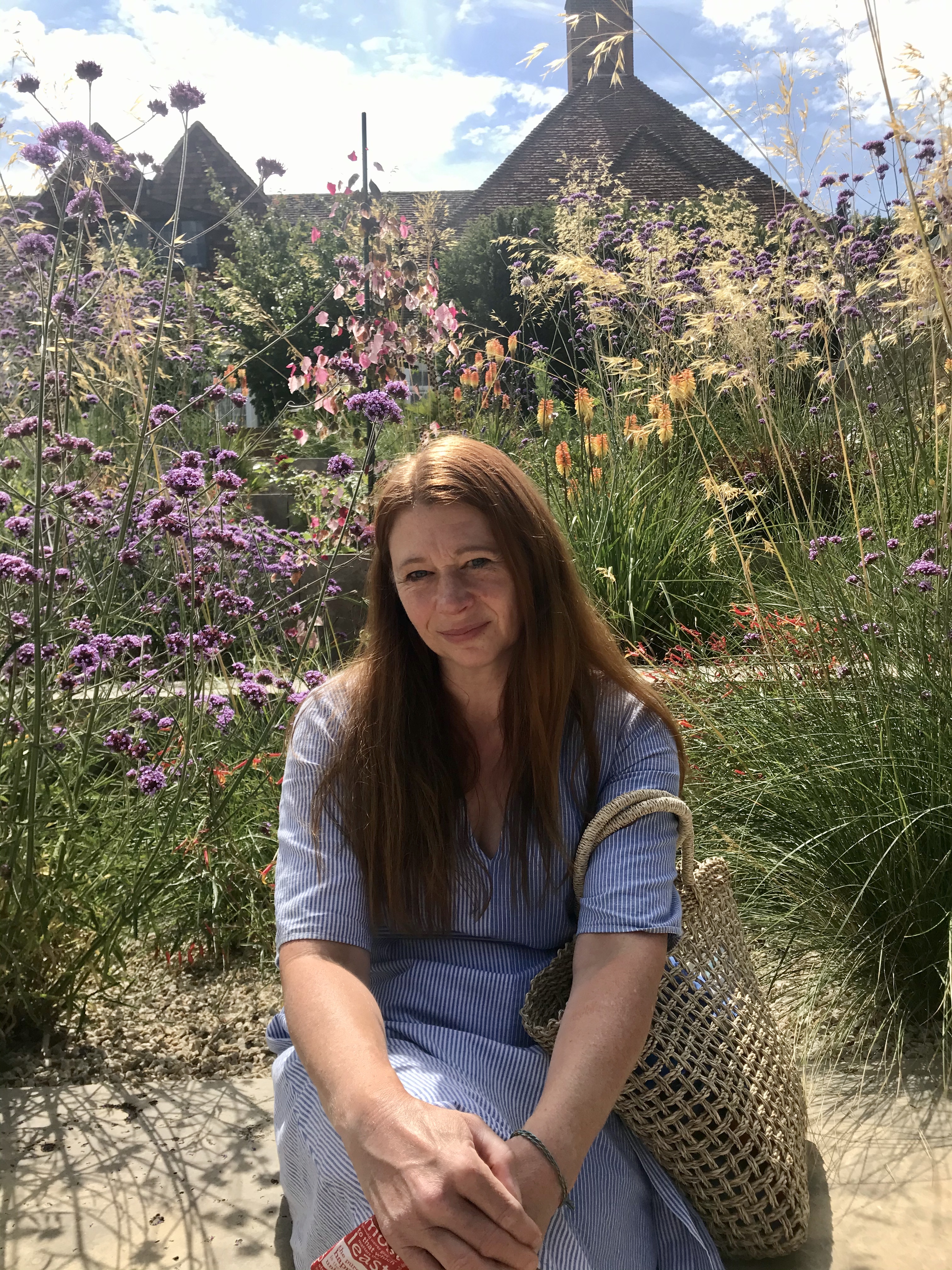 Jill Morgan has spent the last 20 years writing for Interior and Gardening magazines both in print and online. Titles she has been lucky enough to work on include House Beautiful, The English
Home, Ideal Home, Modern Gardens and Gardeningetc.com. Although much of her career has involved commissioning and writing about reader homes and home improvement projects, her
everlasting passion is for gardens and outdoor living, which is what she writes about for Homes & Gardens.