Best plants for pots all year round – 10 standout varieties
Choose the best plants for pots all year round to fill your garden with color, texture and interest throughout the seasons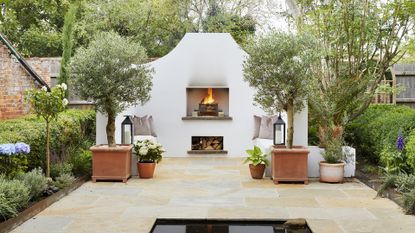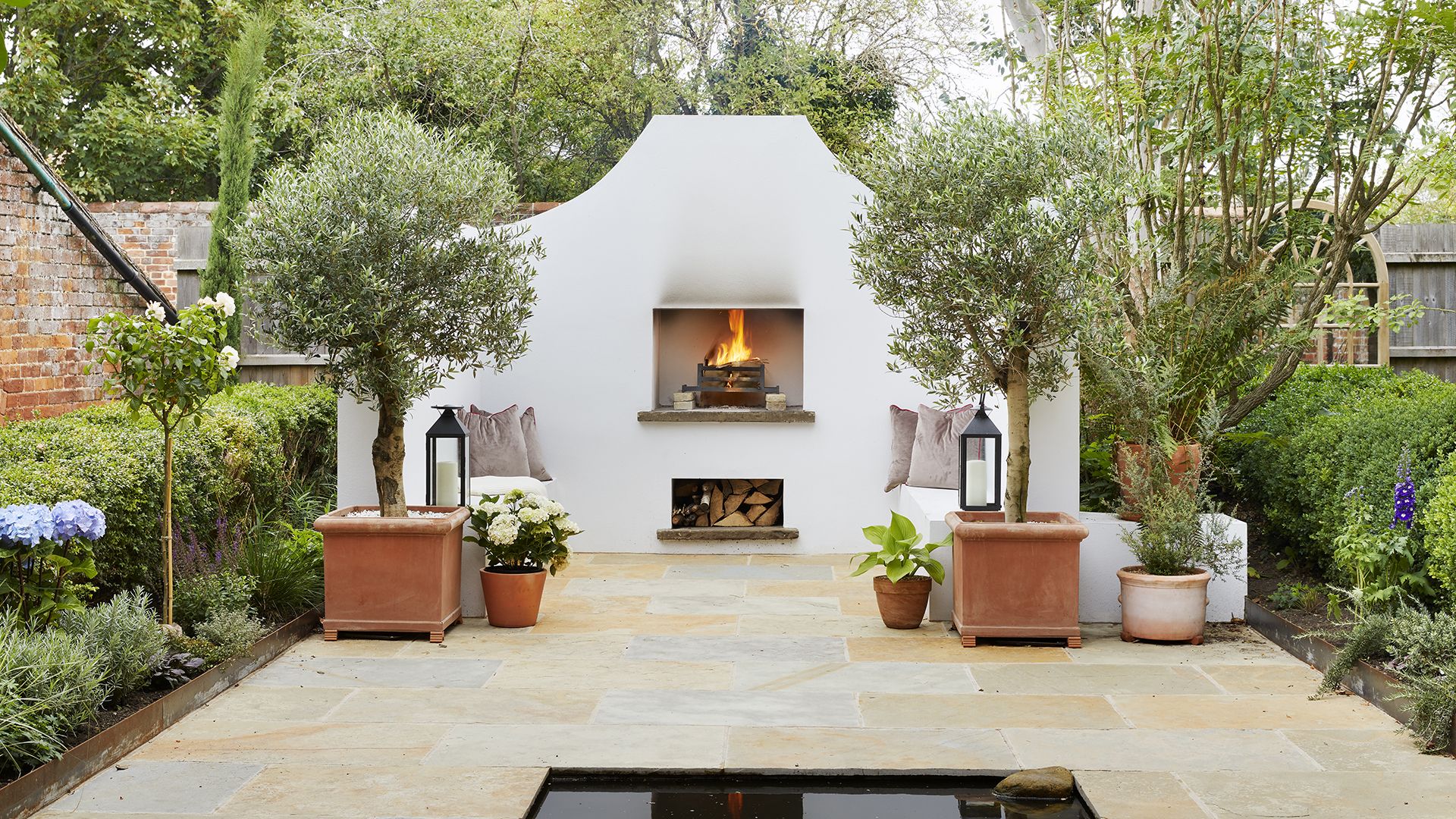 (Image credit: Darren Chung)
When choosing the best plants for pots all year round, they need to be true multitaskers – offering interest throughout the seasons, and standing up to different weather extremes.
While so much emphasis is placed on potting up containers with annual flowers, it's important to include hardy evergreen varieties in your container gardening ideas, as they will add structure and texture in even the bleakest months of the year.
'Planted containers are great when you have limited space and are looking for small garden ideas, or need a broad brush of color,' says Stuart MacKenzie, master arborist at Trees.com.
'Consider different plants' texture, sturdiness, color and effect. Temperature ranges and hardiness zones are also a significant factor.'
How to choose the best plants for pots all year round
'While choosing the best plants for pots all year round, you need to figure out what growing conditions you can provide,' says botanist expert Nastya, from the NatureID educational plant identification tool.
'Take into account light levels, average temperatures, and the amount of time you can spend on plant care.'
Check your USDA hardiness zone, and ensure that the variety you choose can stand up to the local environment.
'Try to choose young plants, as they acclimate to new growing conditions better,' says Nastya. 'If you are looking for low maintenance, then I don't recommend flowering plants for pots all year round, as they require special care when blooming is over – opt for evergreens.'
As you will be leaving your plants outside in all weathers, invest in high-quality frost-proof pots that will stand up to harsh winters.
1. Hebe
Hebes are delightful, compact evergreen shrubs that grow perfectly in pots. The leaves are often ornamental, and in the spring or summer – and sometimes into the fall – the plants will yield beautiful flowers in shades of pink, purple or white that are beloved by pollinators.
However, not all hebes are frost tolerant, so you must choose a variety that is suited to your hardiness zone. In general, those with small leaves are tougher than those with larger leaves.
You can easily find hebes to grow in USDA zones 7-11, though there are a few varieties that can survive winters in zone 6, including 'Sutherland' and 'Great Orme'.
Avoid heavily pruning hebes – a light touch is all that is necessary – and keep containers well watered in the summer.
2. Pieris japonica
'Pieris japonica is such a great container plant, and its beautiful branches naturally droop over the sides of containers,' says Mit City Farm owner Nikitia.
'Though the evergreen foliage of pieris japonica is interesting throughout the year, the spring growth is particularly glorious, ranging in color from rich red to salmon pink to creamy white, depending on the variety.
'Compact varieties like "Dorothy Wyckoff" grow so densely that smaller plants aren't necessarily required for a pleasing container display.'
This compact evergreen shrub thrives in a wide range of conditions, but likes acidic soil and to be positioned in some shade. Its nectar-rich flowers are highly attractive to bees and other pollinators.
You should be able to grow pieris japonica in hardiness zones 4b-8b.
'Water the plant frequently enough to keep the soil moist all of the time, and fertilize with an acid-loving plant fertilizer in the winter and early summer,' says Nikitia.
3. Herbs
'Herbs are some of the best plants for pots all year round as you can move them around as needed and place them in easy-to-access areas, like on a patio,' says Sandra Nanka, owner of Mudbrick Herb Cottage.
'Most are generally quite compact plants and will thrive in small spaces.'
The best evergreen herbs for pots include thyme, sage, rosemary and bay. However, though it dies back over winter, you should also consider adding perennial mint to your container herb garden ideas.
'Mint is notorious for running rampant in the garden and will quickly take over a garden bed if given half the chance, so it's the perfect plant to pot up,' says Nanka.
'It's very hardy and can thrive in mostly sun or partial shade, and most climates. Do take note – there are dozens of varieties of mint so you have endless options in choosing the perfect variety to suit your specific needs.'
4. Bonsai trees
'Bonsai trees offer a great dramatic outdoor container planting that can be outside all year,' says MacKenzie.
Bonsai is an artform, and the trees will require regular pruning to keep them to the desired shape and size. So while stunning, they are not a low-maintenance option.
However, evergreen varieties such as juniper and pine will provide a striking feature in the garden year round, while deciduous Japanese maple trees are some of the best trees for autumn color.
MacKenzie recommends attending a local class, or joining an online community, to learn how to take care of your bonsai tree.
'You need to know when your bonsai has its dormant season, and what could compromise your tree. But most importantly have fun, it could be a generational endeavor – they can last for hundreds of years!'
5. Golden Sword yucca
The Golden Sword yucca is an amazingly versatile and hardy plant. Though it thrives in a sunny spot in the garden, the small evergreen shrub also tolerates shade.
It has a broad suitability, and can grow in USDA zones 4-10. However, yuccas in general are some of the best plants for pots all year round, and there are varieties that will grow in zone 3.
'The fascinating thing about the plant is that the thin and dark green sword-like leaves gorgeously combine with other shrubs that you plant near it,' says Aaditya Bhatta, founder of Plantscraze.
'The yucca is equally admirable when kept alongside other plants or even when it is on its own.'
Golden Sword yuccas are easy to grow and thrive in a variety of soil types, as long as the potting mix is free draining.
'The foliage may get a little dull in late winter, but new leaves will emerge in spring. It's preferable to pull off old leaves to keep a tidy appearance,' adds Bhatta.
6. Olive trees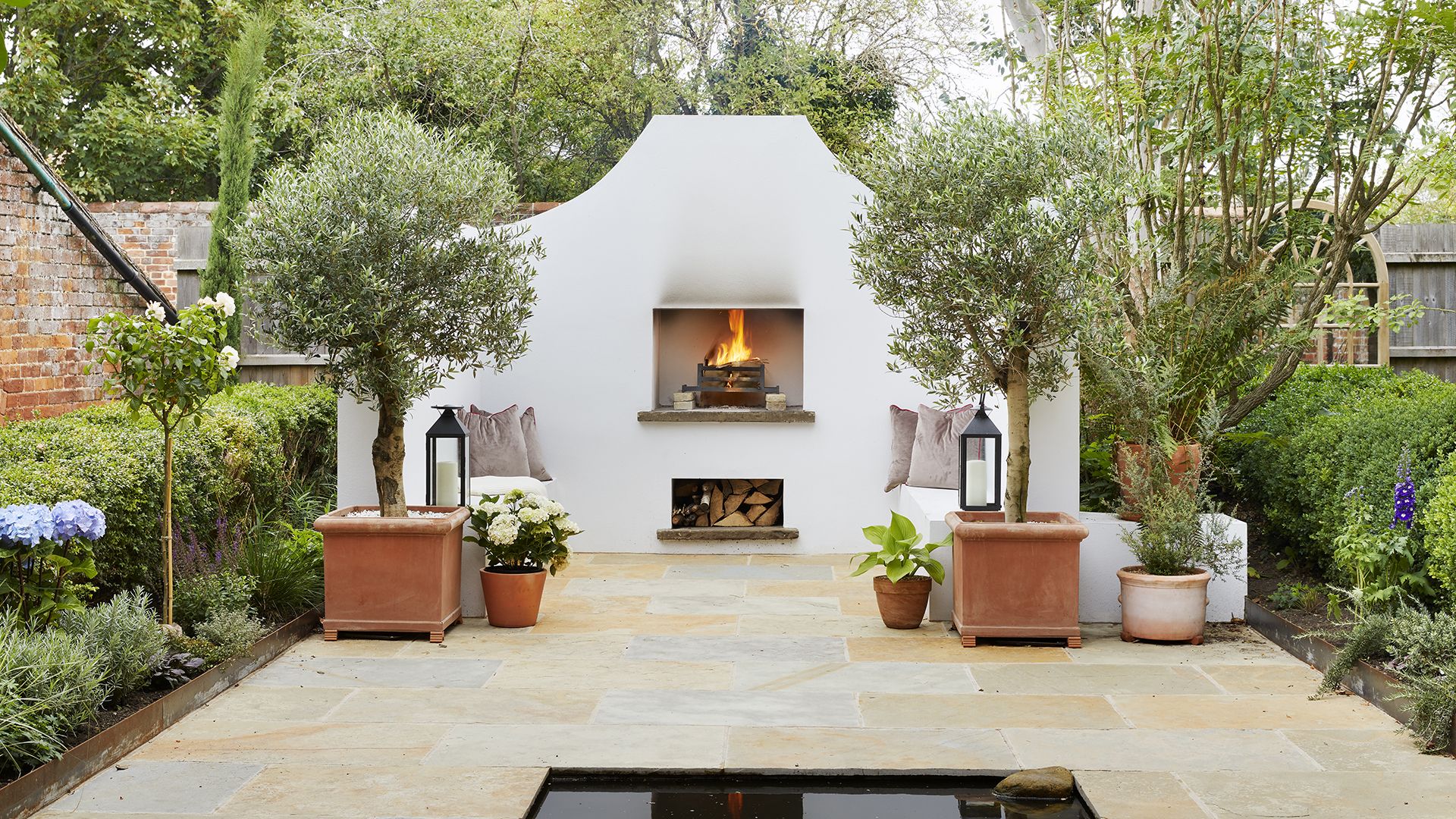 Though associated with the Mediterranean, olive trees are surprisingly adaptable evergreen plants suited to a variety of locations.
'Olive trees are actually extremely hardy – surviving in temperatures as low as 14°F (-10°c). On a frosty morning they look incredible,' says Toby Campion, MD of bespoke plant provider Exubia.
Where possible, however, olive trees do love warmth and sunlight, and they need the right conditions in order to bear fruit.
Temperature is the biggest factor, as they need two months with temperatures below 50°F (10°C), but above 14°F (-10°C), as well as fluctuation between day and night temperatures.
'In terms of maintenance, all they require is light pruning around springtime to encourage further growth,' adds Campion.
You can grow olive trees in USDA zones 6-11, although in zones 6 and 7 you will struggle to get any fruit. However, the trees still make an attractive feature in the garden.
7. Heuchera
Heucheras are much underrated evergreen plants that add texture and color all year round. As the plants are compact and low-growing, they don't dominate containers, and their foliage – ranging from greens and silvers to red and purple – will gently trail over the sides.
In the summer, the plants also produce small flowers.
A woodland native, heurchera grows best in light shade, in moist, well-drained soil, mimicking its natural environment.
Heucheras are easy to look after, and simply need regular watering in the summer, and some fertilizing. Remove faded leaves in the fall to keep them in good shape.
Then plants are quick to bounce back after a harsh winter, and you can grow them in zones 3-8.
8. Euonymus
With its variegated evergreen foliage, euonymus makes a striking addition to containers and is the perfect foil for flowering plants.
'Hardy euonymus can be kept in containers all year round. These evergreens are ideal for year-round pot displays since they are always in leaf and thus have something to give the arrangement,' says Nikitia.
There are a wide range of types and sizes available, but for pots you should choose a compact variety, such as 'Macrophyllus Albovariegatus' or 'Harlequin'.
Euonymus thrives in sun but will tolerate shade, and is compatible with most soil types. You can grow it in zones 4-9, depending on the variety.
9. Skimmia japonica
An attractive evergreen shrub, skimmia japonica offers color and interest to the garden for most of the year.
'Skimmia has risen in popularity lately, and that can be attributed to the plant's bright red buds, which begin to form in the fall,' says Campion.
'The plant will then begin to flower in spring, which ensures that your garden is vibrant all throughout the darkest three-quarters of the year.'
Perhaps one of the most appealing characteristics of skimmia japonica is that it thrives in full or partial shade, making it ideal for dark corners in the garden, where its red berries and sweetly scented white to pink flowers will shine through.
'In terms of hardiness, the shrubs can survive temperatures as low as 5°F (-15°c), making them tough plants for pots all year round.'
You should be able to grow skimmia japonica in zones 6-9.
10. Dwarf conifers
A dwarf conifer is simplicity itself, and offers structure and interest on even the bleakest days of winter, perfect if you're looking for trees for pots.
There are a wide variety of conifers available, but they generally thrive in acidic, well-draining soil.
'Conifers make really nice containerized gardens – I particularly like the dwarf alberta spruce,' says MacKenzie. This can be grown in zones 3-8
Make sure you do choose a dwarf variety, or it will quickly outgrow the container. Other options include thuja, Norway spruce, bald cypress and mugo pines.
Can you keep plants in pots over winter?
You can keep plants in pots over winter, especially if you choose the best winter plants for pots and borders, but it's wise to take some precautions to ensure the plants survive – particularly if their tolerance is at the limit of your local hardiness zone.
'Move containers to a sheltered spot, such as against a house wall or into a porch, unheated greenhouse or veranda, if the weather is going to be very cold,' says Isabel Palmer, founder of The Balcony Gardener.
'Tender specimens may need to be brought indoors over winter. If the container is very heavy and can't be moved, wrap it with an old blanket and protect the plant with horticultural fleece.'
How do you plant a container for year round interest?
You can plant a container for year round interest by complementing evergreen perennials with showy annuals.
'The joy of gardening with permanent plants in containers is that you can use underplanting to ring in the changes each season,' says Palmer.
'Make a splash by planting around the edge of the container with bulbs and bedding plants. Use a narrow trowel to do this, to avoid damaging the main plant's root system.
Sign up to the Homes & Gardens newsletter
Decor Ideas. Project Inspiration. Expert Advice. Delivered to your inbox.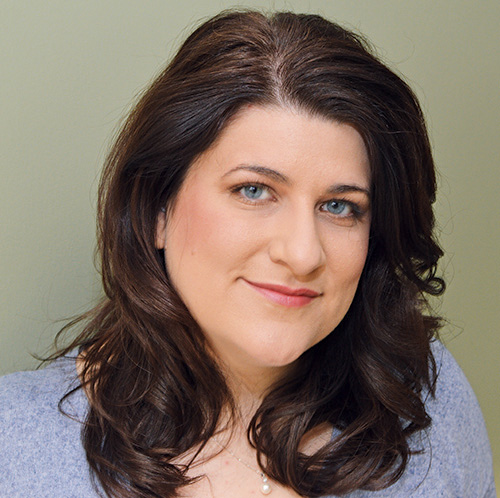 As editor of Period Living, Britain's best-selling period homes magazine, Melanie loves the charm of older properties. I live in a rural village just outside the Cotswolds in England, so am lucky to be surrounded by beautiful homes and countryside, where I enjoy exploring. Having worked in the industry for almost two decades, Melanie is interested in all aspects of homes and gardens. Her previous roles include working on Real Homes and Homebuilding & Renovating, and she has also contributed to Gardening Etc. She has an English degree and has also studied interior design. Melanie frequently writes for Homes & Gardens about property restoration and gardening.