Planning a winter garden – expert advice and planting tips
If you're planning a winter garden, these are the elements you need to create the most beautiful plot for the colder months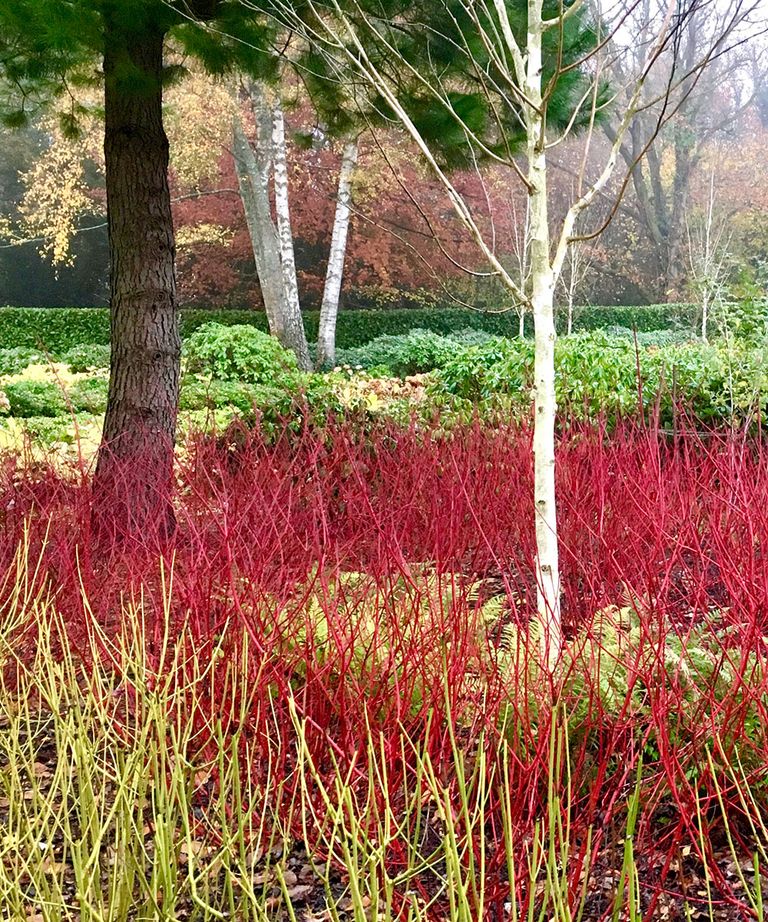 (Image credit: Future)
Planning a winter garden might seem more complicated than just planning a garden for the other seasons of the year – but there are plenty of achievable ways to keep your backyard looking super-smart throughout the cold season.
Well-designed winter gardens can be full of elegant, architectural foliage, vibrant stems and dramatic colors, wherever you live – it's all about finding garden ideas that shine naturally at a time of the year when you might be enjoying your garden from inside the house.
Planning a winter garden
If you are looking for winter garden planning advice, ideas and inspiration, look no further – for expert tips and winter garden ideas – we talked to Jonny Norton, head gardener at Mottisfont Abbey, a historical priory and country estate in Hampshire, England, and to five designers from the Society of Garden Designers to ask them to share their tips on how to take your garden through winter in style.
Plan a winter garden for maintenance-first
Planning a winter garden must take maintenance into consideration – and how much time you can devote to it.
'It's surprisingly busy,' says Jonny Norton. 'We prune the roses and some fruit trees, and clip the trees in our Lime Walk. The glasshouses are cleaned, ready for spring.'
Many seasonal plants won't survive the winter weather, so be sure to read up ahead of the big chill to see what you can save.
For all those summer plants that need protecting, dig the bulbs up and save them for their next big break in the warmer climate. These bulbs need to be kept indoors in a dark, cool space like a garage or shed until spring.
Some summer plants can even be transferred and potted indoors for a DIY houseplant. Geraniums, for one, can flourish inside in pretty pots – just make sure they're placed in naturally well-lit areas of your home.
Be prepared to overwinter delicate plants
Part of the necessary maintenance of a winter garden, overwintering plants won't give you anything pretty to look at in a winter backyard, but will ensure your beloved, more delicate blooms will survive through to spring and into summer for an effortless show then.
Whether you need information on how to overwinter geraniums, how to overwinter dahlias, or how to overwinter fuchsias (above), these are jobs to do before the first frosts.
Provide a backdrop framework of evergreens
In a smaller garden, evergreens might be largely limited to the boundaries, but in a larger space they can provide that same green backdrop, structure and interest – plus create zones.
Hedging that can be neatly trimmed is a favorite for formal gardens – for more relaxed settings, wilder hedges can provide that evergreen color we all crave, and can be used as screening, too.
Plan a winter border
If you're only going to create one really fulsome winter border, ensure it's visible from indoors. The best position for a winter border is east-to-west. This ensures it gets as much of the low winter sun as possible, and will help your plants to thrive.
Start with evergreens at the back but, in front, put in plants that shed their leaves to reveal fiery stems or branches, such as dogwood – more on that below.
Next, consider wildlife-friendly plants that can provide nectar or shelter during winter, and next to paths or at the front of borders, plant for scent. Again, more on both of these winter garden elements below.
Plant colorful winter garden plants
'We have beautiful dogwoods, which form dazzling clumps of colorful winter stems, and the elegant Himalayan birches Betula utilis, with their snow-white stems, which create wonderful structure in winter,' says Jonny.
'I also love the ghost bramble Rubus thibetanus, which produces tangles of silvery prickly stems that sparkle when dusted with frost.
'The birches and bramble are happy in a sunny site and reasonably moist soil, while the dogwoods, such as Cornus sanguinea 'Anny's Winter Orange', need damper conditions to thrive – a spot by a natural water feature would suit them best.
Create swathes of color by planting in multiples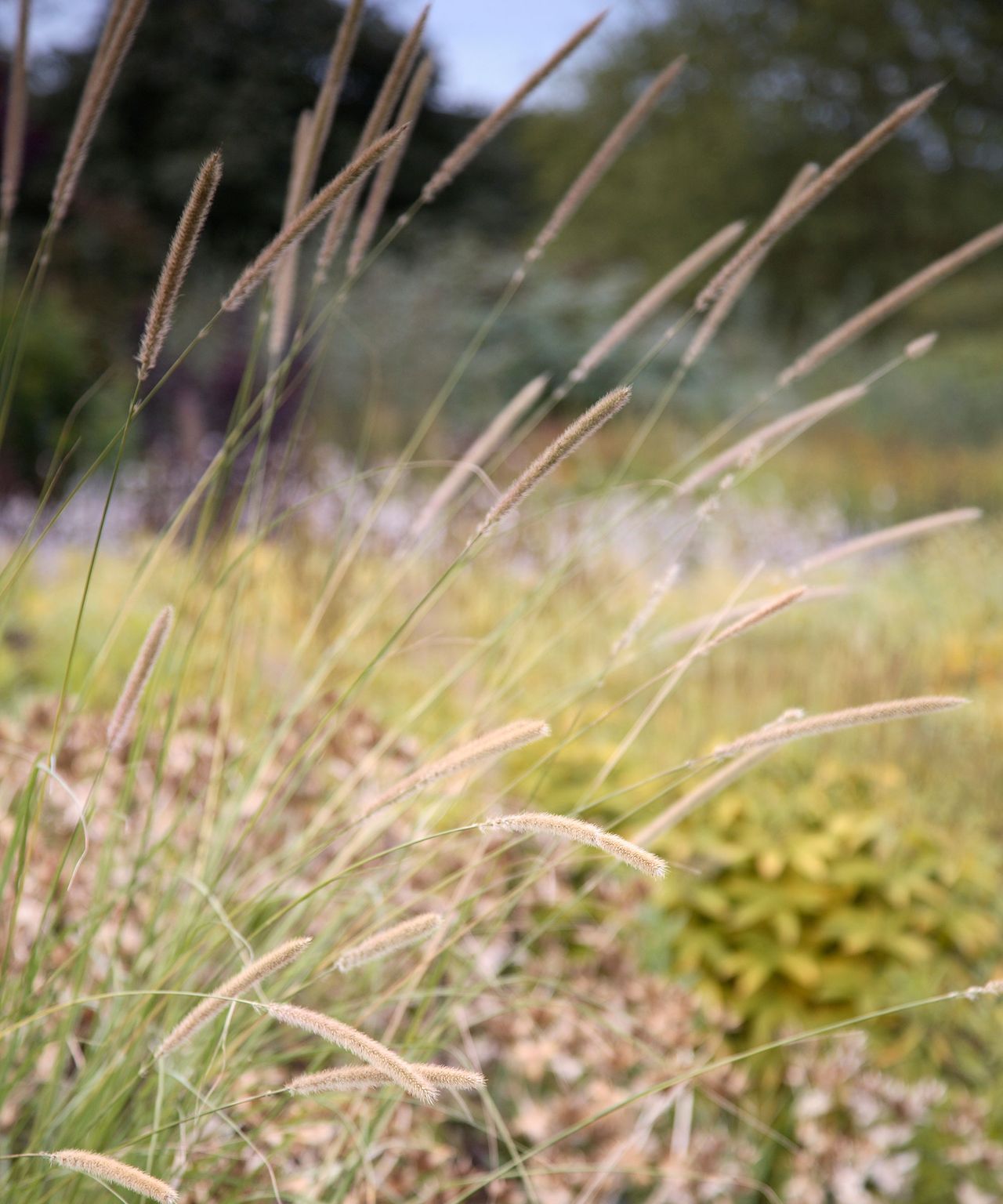 Winter garden planning should include grouped planting for maximum impact – whether this is in hedging, like for the dogwoods above, or for winter flowering plants, such as hellebores, for example.
Garden designer Debbie Roberts recommends the strong vertical stems of Miscanthus and Pennisetum grasses combined with Perovskia Blue Spire to create a pale, soft and wispy contrast to spent flowerheads.
Choose winter garden plants for fragrance
You may not be outside much, but when you are, isn't it wonderful to see flowers and catch the waft of a sweet scent? The best winter plants for pots and borders are those that give structure, color or even scent to your flower bed ideas.
'I love the fragrant plants, such as winter honeysuckle Lonicera fragrantissima and the witch hazels, with their delicate spidery flowers and intense perfume. I see visitors literally stopping in their tracks when they get a whiff of them,' says Jonny.
Use ornamental grasses for winter gardens
Growing ornamental grasses is a firm favorite in fall gardens but many of them will retain their billowing shape right through the winter to early spring.
'Resist the temptation to cut down the spent foliage,' says Debbie Roberts who favours the low billowy form of Hackonechloa macra for its russet winter tones that provide a soft orange fringe when lit by the winter sun.
'On sparkling cold days in the depths of winter the best and longest lasting grasses can transform gardens into Narnia, as their fine lines and elegant shapes are coated in hoarfrost,' says Cheryl Cummings MSGD.
Keep growing your own – even in winter
If you are planning a winter garden from scratch, make space for kitchen garden ideas – you can easily choose vegetable garden ideas that can be harvested in early winter. For example, fall-sown fava beans can be harvested earlier than spring sown plants, and the fast-maturing Adelaide carrot will grow at a good pace, so you will still find time to enjoy them.
Growing vegetables in a greenhouse does tend to make them flourish faster, as you can create their perfect environment and temperature. Consider investing in a compost heater to create combustion-free heat.
Position winter hanging baskets near the house
One way to bring color to your plans for a winter garden is to introduce winter hanging basket ideas, planted with flowers or showy shrubs – from cyclamen to heather – that thrive in winter.
Hang them near to the house and you can enjoy their color, even if the rest of the backyard beyond is somewhat bare.
Position winter containers to create a colorful view
Container gardening ideas are a necessary addition to planning a winter garden, although you will need to edit them throughout the season.
Auriculas start to flower from November and can be brought into the house along with forced bulbs. When going out to check on them, you might even be encouraged to pick up the rake, clear a few leaves and – before you know it – you've spent a few happy hours in the garden.
Provide shelter and food for wildlife when planning a winter garden
The best wildlife garden ideas will include plants that provide places for birds to shelter in cold weather – whether plants or houses – and food sources for them, such as plants that produce berries that birds love to eat.
Plants that produce berries are very hardy and generally tolerate cool, dark spots in a garden – making them great fillers for summer, too. Think: pyracantha or cotoneaster for beginners.
Gardeners are very much encouraged now to allow piles of leaves to gather on borders rather than sweeping them up and disposing of them. They make not only great sheltering spaces for everything from animals to insects, but are wonderful as natural mulches. Plus, they will take the pressure off your compost heap.
Choose trees with eye-catching bark
Some trees are planted purely for their beautiful bark – and they really come into their own in winter when other foliage has died back. Plus the low winter sun tends to highlight their texture and color more than the overhead sunshine you get in summer.
Trees with red/brown bark, such as Prunus serrula, look wonderful contrasted with trees with white bark, such as silver birches.
Make the most of winter weather
Water butts are a great way to collect rain – a free and eco-friendly resource. As rainy days become more frequent, it's the perfect time to invest in a butt. The water can be reused on your garden and house plants, or in your greenhouse. This is much better for plant health, as it is without purification unlike tap water.
If you have any garden pond ideas brewing or water features in your garden or bird baths, make sure you can cover these up when temperatures are below zero to avoid them freezing over.
The low winter sunlight can create magical effects in the garden, silhouetting leafless trees and backlighting tall plants and grasses, especially on frosty mornings.
'Positioning plants to make the most of it will add another dimension to the winter garden', says Debbie Roberts, while Cheryl Cummings recommends positioning a sculpture to add focus and charm whatever the weather.
What do you put in a winter garden?
Other than what's above, you can also look to plant fruit and vegetables for a kitchen garden that will keep on giving throughout winter.
Think: potatoes, garlic, leeks, onions, radishes, then greens such as chard, spinach, kale and bok choi. There's rhubarb, too, for fruit-lovers.
Lucy Searle has written about interiors, property and gardens since 1990, working her way around the interiors departments of women's magazines before switching to interiors-only titles in the mid-nineties. She was Associate Editor on Ideal Home, and Launch Editor of 4Homes magazine, before moving into digital in 2007, launching Channel 4's flagship website, Channel4.com/4homes. In 2018, Lucy took on the role of Global Editor in Chief for Realhomes.com, taking the site from a small magazine add-on to a global success. She was asked to repeat that success at Homes & Gardens, where she has also taken on the editorship of the magazine.