How to grow a palm tree
Add drama and architectural form to your yard, with our tips on how to grow a palm tree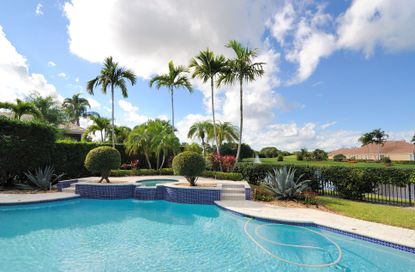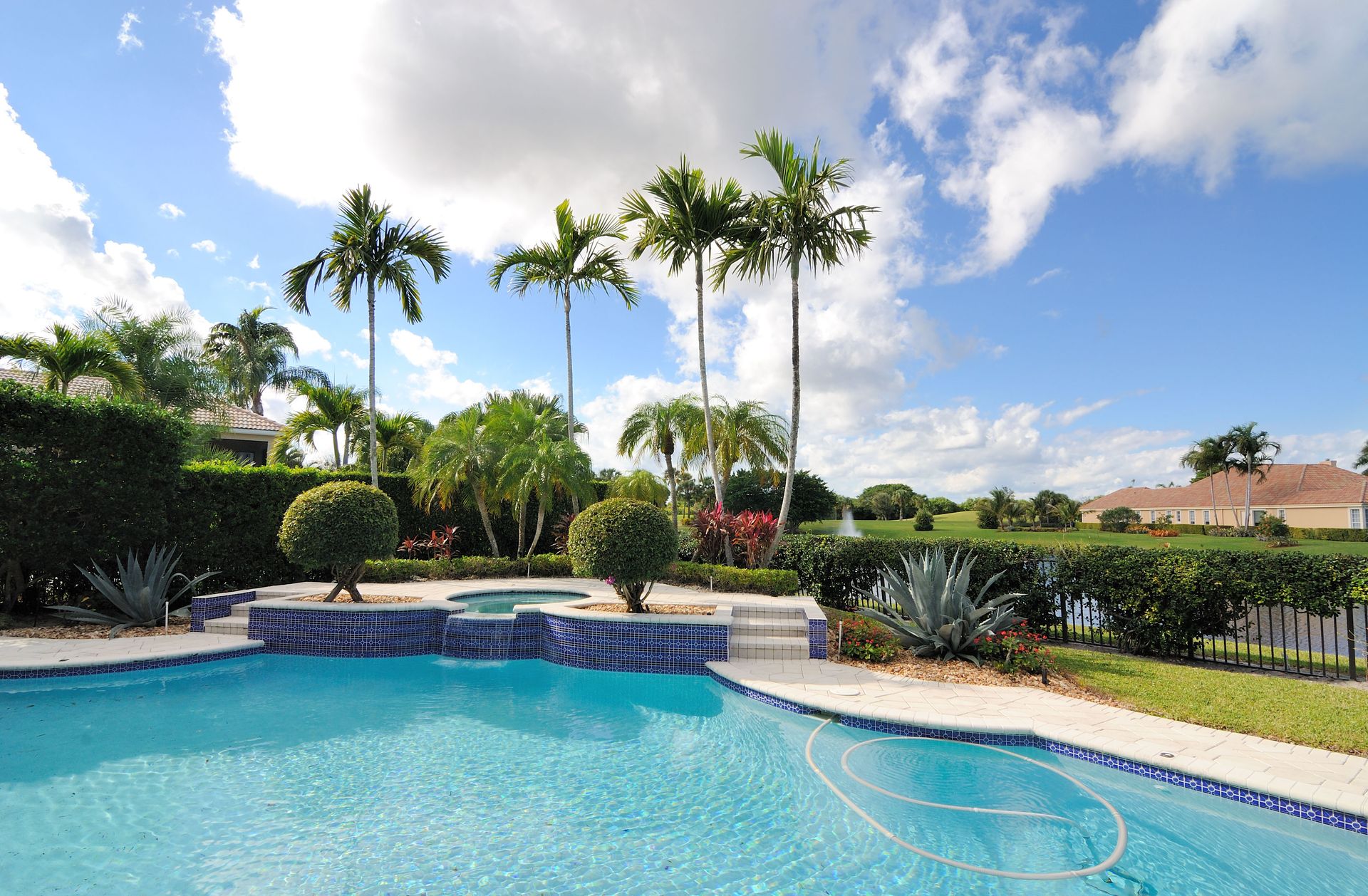 (Image credit: Alamy)
Introduce instant scale, shape and drama to your real estate by learning how to grow a palm tree. The only way to bring true tropical charm to the yard, these stylish beauties are surprisingly slow growing making them the perfect choice for coastal or southern locations.
Grown in borders or in containers, palm trees add architectural detail to a garden and are perfect matched with other tropical plants and trees.
How to grow a palm tree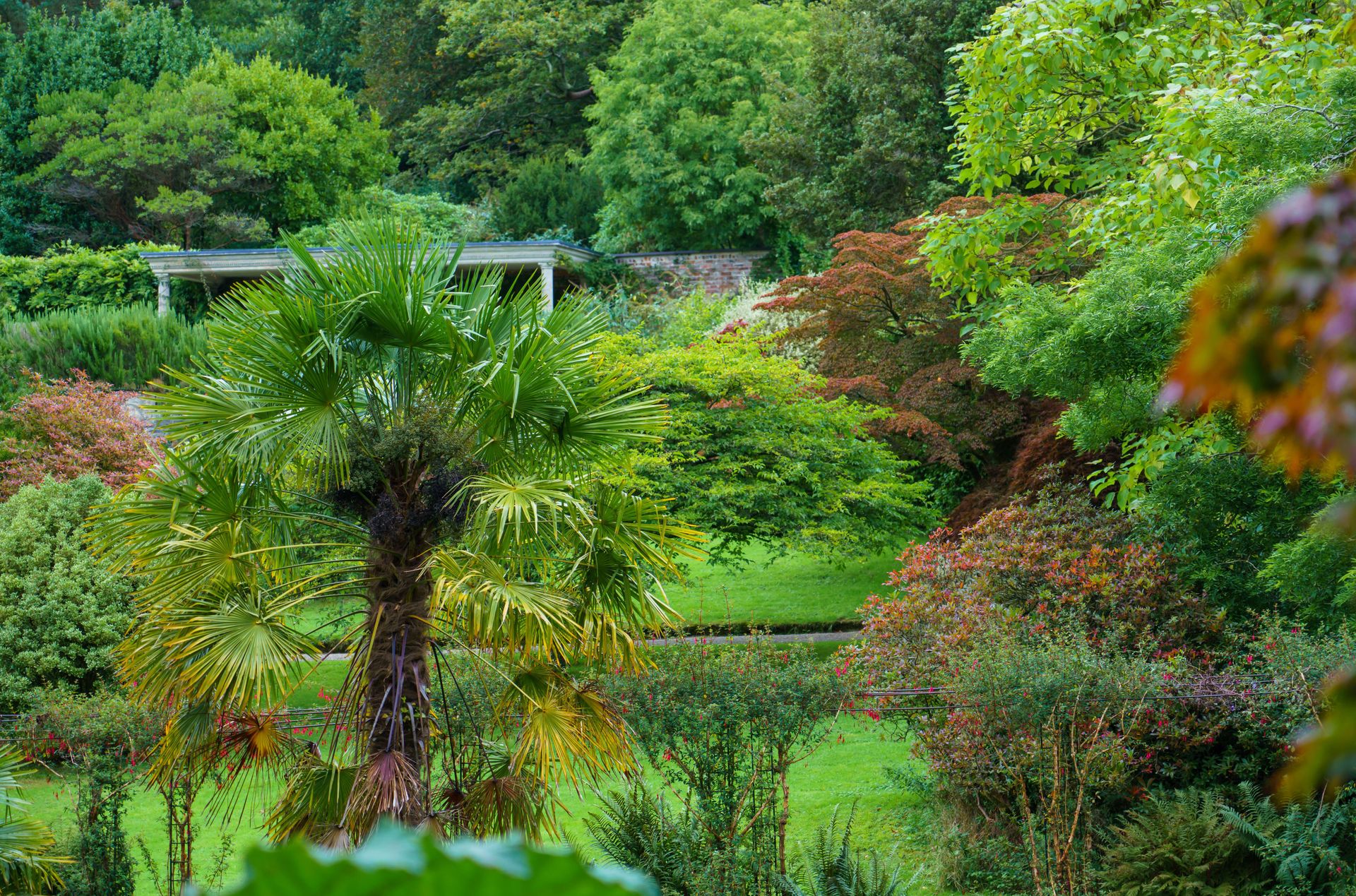 With their distinctive fan-shaped leaves, palm trees are instantly recognizable. Adding a tropical vibe, they can add instant interest to the smallest of yards with their evergreen foliage and unbeatable stature. Requiring just a little care they can last for years and prove a striking and memorable focal point. Let us take you through the basics of growing palm trees.
Where do palm trees grow best?
Although undeniably tropical, there is a wide range of palm trees that will grow in your yard. While some prefer shade and will falter in direct sunlight, others need sun to keep them healthy and will simply wilt and die off in deep shade. To be certain of making the right choice for your property always check with the nursery or retailer before you buy. It's also worth knowing that once palm fronds are scorched or damaged, they do not tend to recover so will need to be removed.
Wind is also a key issue for palm trees, and whereas most types can generally flex and bend in a strong gale or hurricane there are some varieties that are tougher and more wind tolerant.
Jason Gilford from Architectural Plants says, 'Chamaerops humilis are so tough that they'll grow in sun or shade. As with most plants the effect of shade is to draw the plant out (it's looking for light) so the leaf stalks extend making the plant look open and elegant. Rarer and slower growing, Trachycarpus wagnerianus are remarkably well suited to windy gardens. We've planted a load of them at our nursery at the top of the drive – a constantly windy spot and they look perfect. They're both good – just different.'
If you do have space and strong winds are a problems Jason also suggests, 'planting in groves will also provide some additional protection for palms.'
What soil does a palm tree prefer?
As long as it's free draining, palm trees tend to be happy in acidic, neutral or alkaline soil.
What temperatures will a palm tree grow in?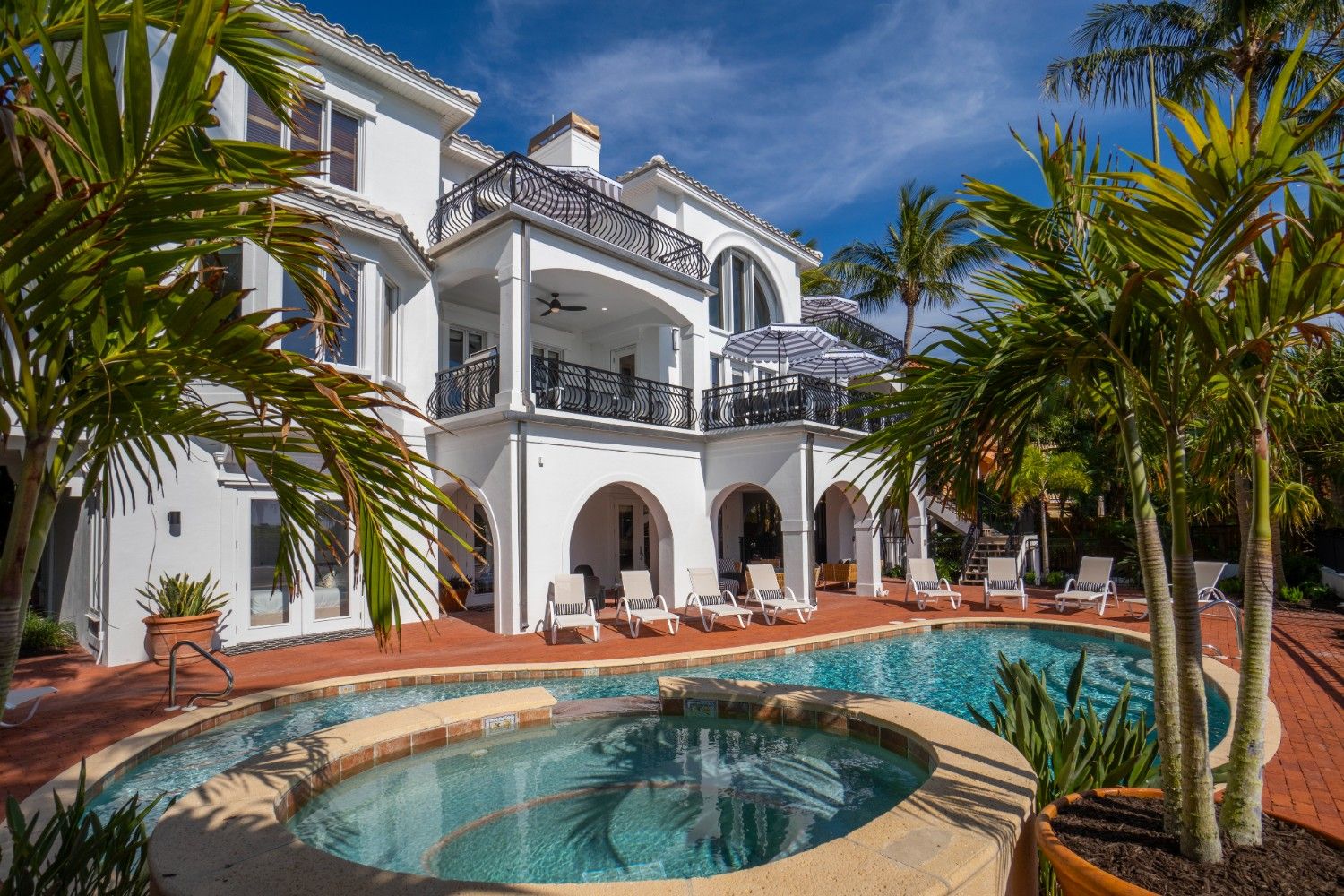 Most palm trees originate from tropical climates. Used to warm summers and mild winters, they are happy in zones where temperatures range from 95℉ (35℃) down to 78℉ (25℃).
There are few types of palm tree that will tolerate cooler conditions. Chusan or Windmill Palm, the Mediterranean Fan Palm or Chamaerops humilis and Trachycarpus wagnerianus, better known as Wagners Fan Palm will cope with temperatures as low as 40℉ (4℃) and even a light dusting of snow.
How to plant a palm tree
Most palm trees are shallow rooted so it's well worth considering this when siting your palm and avoid positioning a large tree near to the house, as they can fall over in very high winds or hurricanes.
When it comes to planting, chances are your nursery grown palm will arrive in a plastic pot or fabric covered rootball, if it's very big. Dig a hole twice as wide as the rootball and deep enough so the top of the root sits just below the soil level. Carefully remove the covering from the pot, lower the palm into the hole and backfill.
Planting is best done during the spring as this will allow the roots to establish before cooler weather and stronger winds arrive.
How to grow a containerized palm tree
Varieties that thrive well in a container include the feathery Pygmy date palm which can grow between 6-12 ft (1.82-3.65m) outside in USDA Zones 10-11. For something smaller but just as quirky try the Ponytail Palm that will happily thrive on a patio in USDA Zones 9-11. The team at Lively Root say, 'Although they look utterly whimsical, they are actually low maintenance and one of our favorite starter plants.'
'Containers limit how large plants grow,' say the team at Pennington Seed 'so even naturally large palms stay manageable in pots.' They also add, 'For potted palms, choose a fast-draining, yet moisture-retentive potting mix designed for container growing. Choose a large container with drainage holes that is heavy enough to offset your palm's size so it won't tip over easily.'
Pot grown palm trees will need be kept in moist but not wet soil, as their roots require plenty of air and rot if left in waterlogged soil. Rather than just looking at the soils surface to determined how wet it is always probe with a finger to ensure it is cool and moist.
How to support a palm tree
Palms trees are naturally shallow rooted, and if planted in open ground will need supporting. Rather than relying on stakes and ties, which tend to slide down the smooth trunks opt for a timber brace system. Constructed from timber stakes and bridges and encompassing the whole trunk, it will provide much more support than a single lumber stake.
How to nurture a palm tree
Providing they are thoughtfully positioned, most palms need little regularly attention.
'We like to design informal borders, groves and distinguished avenues with beautifully fanned Jelly palms, spiky Chamaerops, slender Cordylines, and our favourite Chusan palms – the latter made even more elegant once you have stripped the trunk,' says Jason Gilford, Architectural Plants Ltd.
'Maintaining palms is all part of the experience and there's nothing more satisfying than removing dead or damaged leaves to keep them looking their architectural best. Anything brown, yellow or spotty should be eliminated. Most spots do no harm to the plant but they look unsightly – you can treat with a fungicide.'
Sign up to the Homes & Gardens newsletter
Decor Ideas. Project Inspiration. Expert Advice. Delivered to your inbox.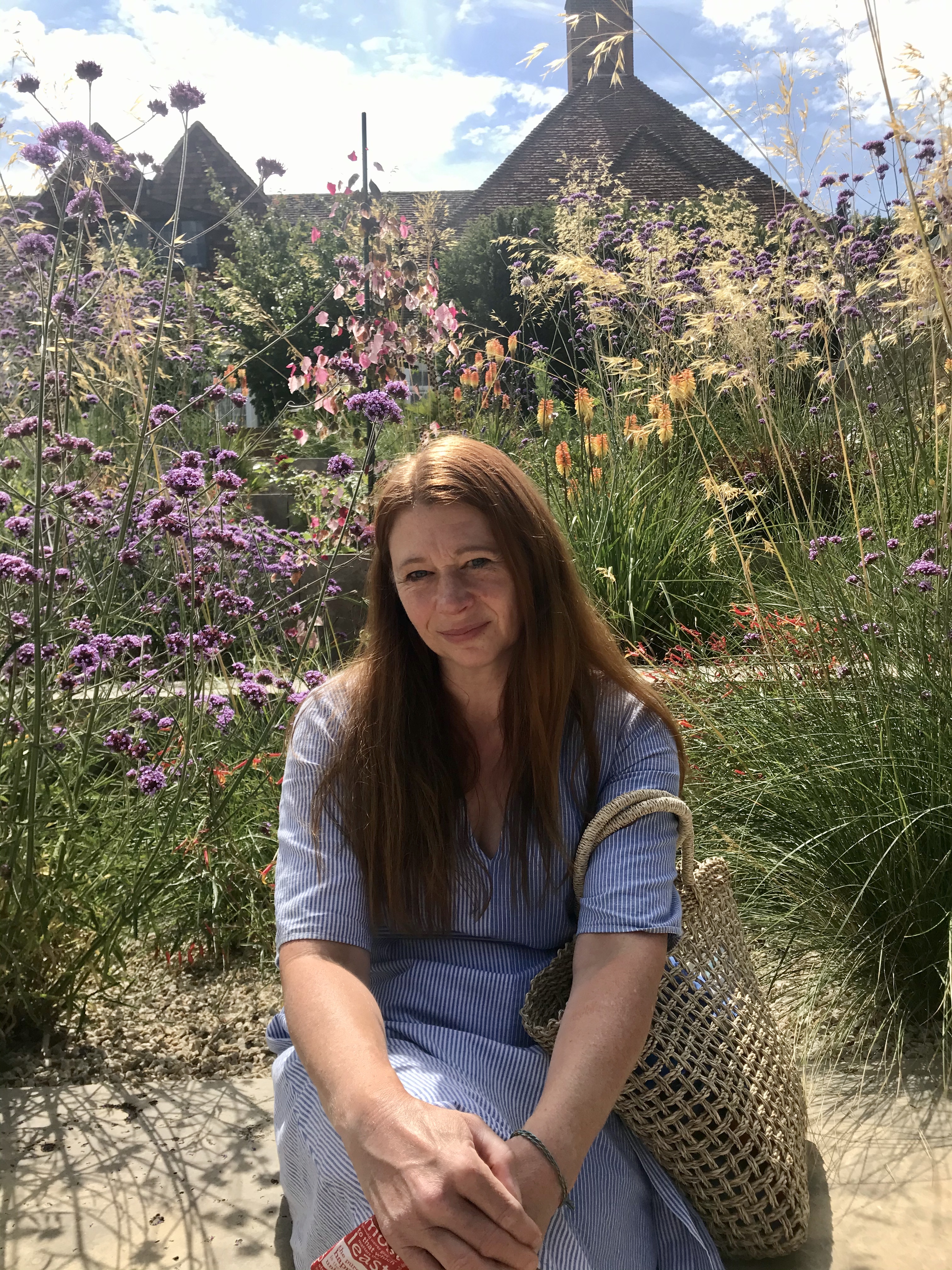 Jill Morgan has spent the last 20 years writing for Interior and Gardening magazines both in print and online. Titles she has been lucky enough to work on include House Beautiful, The English
Home, Ideal Home, Modern Gardens and Gardeningetc.com. Although much of her career has involved commissioning and writing about reader homes and home improvement projects, her
everlasting passion is for gardens and outdoor living, which is what she writes about for Homes & Gardens.