Preparing a garden for spring – 5 easy tasks to get your outdoor space ready for the new season
From pruning to planting – these are the jobs you need to add to your to-do list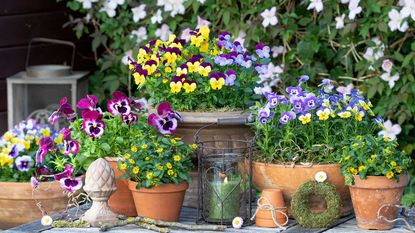 (Image credit: Natalia Greeske / Alamy Stock Photo)
Sign up to the Homes & Gardens newsletter
Decor Ideas. Project Inspiration. Expert Advice. Delivered to your inbox.
Thank you for signing up to Homes & Gardens. You will receive a verification email shortly.
There was a problem. Please refresh the page and try again.
There's a new season on the horizon, and we're all looking forward to the sunnier days it will bring. Preparing a garden for spring means everything will be ready for when it's time to get growing – plus it'll make the space a more relaxing and enjoyable place to spend time in as temperatures warm up.
You don't need to do everything all at once. Just a few hours each weekend can make the world of difference. The fresh air and exercise are good for the soul, and the rewards will be well worth it.
To help you get started, we've brought together five essential spring garden tasks for your to-do list, including pruning, planting, and planning new backyard ideas.
5 ways to prepare your backyard for spring
Follow these tips and your outdoor space will be all set for the new season.
1. Spruce up your space
Winter weather can take its toll on our backyards, leaving patios and decking covered in grime and debris, and fences looking worse for wear. To get it looking tidy for spring, now's a good time for a clear-up and sort-out.
Sweep up leaves, fallen twigs, and other detritus, and, on a mild day and if suitable for the material used, spruce up hardscaping with a pressure washer. Check for damage on fences, garden structures, or furniture, and make plans to fix or replace them.
'Clear those gutters on the roof to avoid all kinds of problems, like wood rotting along the roof line,' recommends Bryan Clayton, the CEO and Co-founder of GreenPal. 'You'll be glad you did.'
Clean flower pots and garden tools, too, so they're ready to use when you next need them.
2. Prepare your garden soil for spring
Preparing your soil for spring will give all your new plants a great head start and is easy to do.
Remove weeds, any leftover annuals from the previous year, and any large stones or rocks from borders and raised beds. Then, dig in plenty of organic matter, such as homemade compost, to improve the structure and give it plenty of fresh nutrients.
To go one step further, you can test your soil (kits are available on Amazon) and use organic amendments and fertilizer to turn it into the optimal environment for the plants you plan to grow.
If you really want to get ahead, you can warm up the soil in some areas of your garden – there are a few different methods to do so. Just ensure it's damp, first, otherwise the soil can be prone to drying out.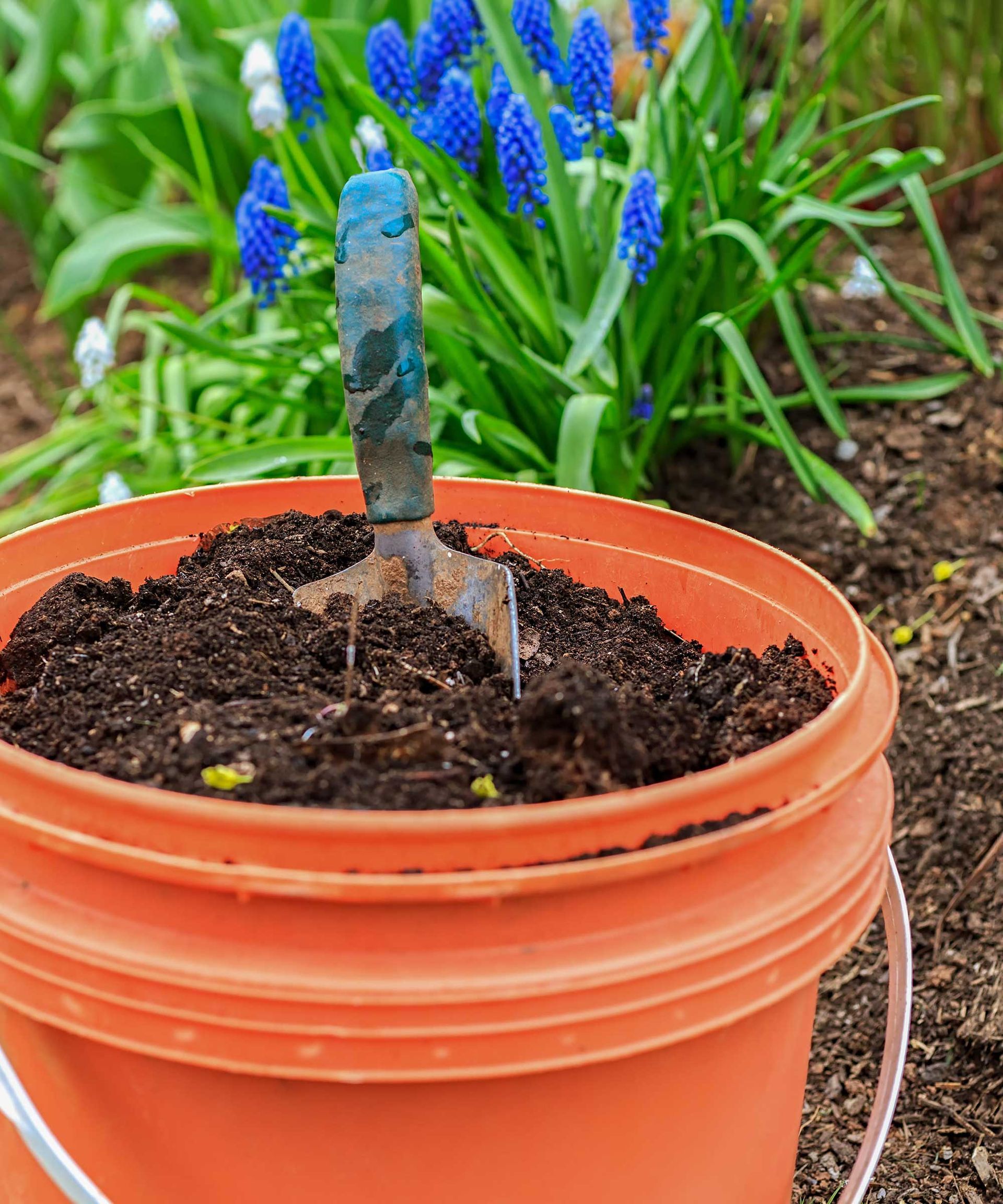 3. Plant up a springtime container
With warmer weather on its way, your outdoor space is probably going to be getting a lot more use – so why not brighten up the scene with some cheerful garden containers? Place them around your patio, by your front door, or within the eye-line of your kitchen window so you can make the most of the view.
If you didn't plant spring bulbs in fall, buy plug plants from garden centers and set them into multipurpose compost mixed with grit. Although tulips and hyacinths won't flower until spring properly arrives, crocus, snowdrops, and early daffodils can make a beautiful early display.
Raise them up onto pot feet to prevent them from waterlogging (there are lots available from Amazon), and if hard frosts are forecast, wrap the containers with burlap or bubble wrap to prevent damage.
If you choose hardy perennials, you can plant them out into the garden once they've finished flowering, giving you space to plant summer bedding as the seasons shift.
4. Get pruning
Another top task when preparing a garden for spring is to cut back some perennials and varieties of shrubs. This includes pruning clematis in group 2 and group 3, buddleja, wisteria, and winter jasmine – once it's finished flowering. You can also prune shrub roses now, before they start growing again, to encourage bushy growth and prolific blooms in summer. Late winter to early spring is also a good time for pruning crepe myrtle.
Ruth is horticulturally trained and has qualifications from the Royal Horticultural Society. She spends her days writing about and photographing key gardening jobs, and always enjoys sowing a wide range of flower seeds in her own garden.
Many ornamental grasses hold their form over the colder months, but by now, may be looked a little bedraggled and in need of a tidy-up.
The best way to cut back ornamental grasses depends on the variety. 'Evergreen grasses, such as Festuca glauca ('Blue Fescue') just need a trim, so snip off the brown tips, and remove dead leaves from the base,' says Ruth Hayes.
Deciduous grasses, however, can take a harder chop. 'Some deciduous species, including deschampsia and calamagrostis, should be trimmed before new growth emerges, whereas later-shooting pennisetum can be cut back in mid-spring as the old grass will help protect the fresh shoots.
'Delaying pruning until mid-spring is also beneficial for miscanthus, whereas the deciduous Stipa tenuissima can be cut back now,' she adds.
'Another tip is to make sure you weed around the clump after cutting back, then mulch well to feed the plant as it comes back into growth.'
5. Plan ahead
Shelby DeVore is the founder and CEO of Farminence, as well as the host of the popular online gardening summit – the Backyard Vegetable Gardener's Summit. She's an expert gardener with an M.S. in agriculture and previously spent six years teaching high school and college agriculture classes before starting her online business.
'This is the perfect time of year to plan what you want your spring garden to look like,' says Shelby DeVore. 'Start planning your next garden by mapping out the space you have to grow in. Pay attention to how much sunlight your garden gets as this will determine what plants will grow best.
'Take the time to think about what you want to grow. If you're growing vegetables, consider what your family eats the most of. What are you constantly buying at the grocery store or farmer's market?
'If you're growing flowers, take the time to browse some seed catalogs to get inspired,' Shelby continues. 'Order the seeds you'll need for the vegetables or flowers that you want to grow. This is a cheaper way to start your garden that also gives you more options.'
You can also take hardwood cuttings from many deciduous, dormant plants in late winter, such as roses and fruit bushes.
'It's also a great idea to keep a garden journal during the growing season,' Shelby adds. 'This is a great resource to look back on in future seasons to make changes to improve each garden.'
Think about your backyard landscaping, too. Joe Raboine, Director of Residential Hardscapes at Belgard, recommends taking time to plan any new projects or improvements you want to make. 'This is the ideal time to determine if you want to add raised beds, redo the deck or even put up a retaining wall to add a little more privacy,' he says.
Sign up to the Homes & Gardens newsletter
Decor Ideas. Project Inspiration. Expert Advice. Delivered to your inbox.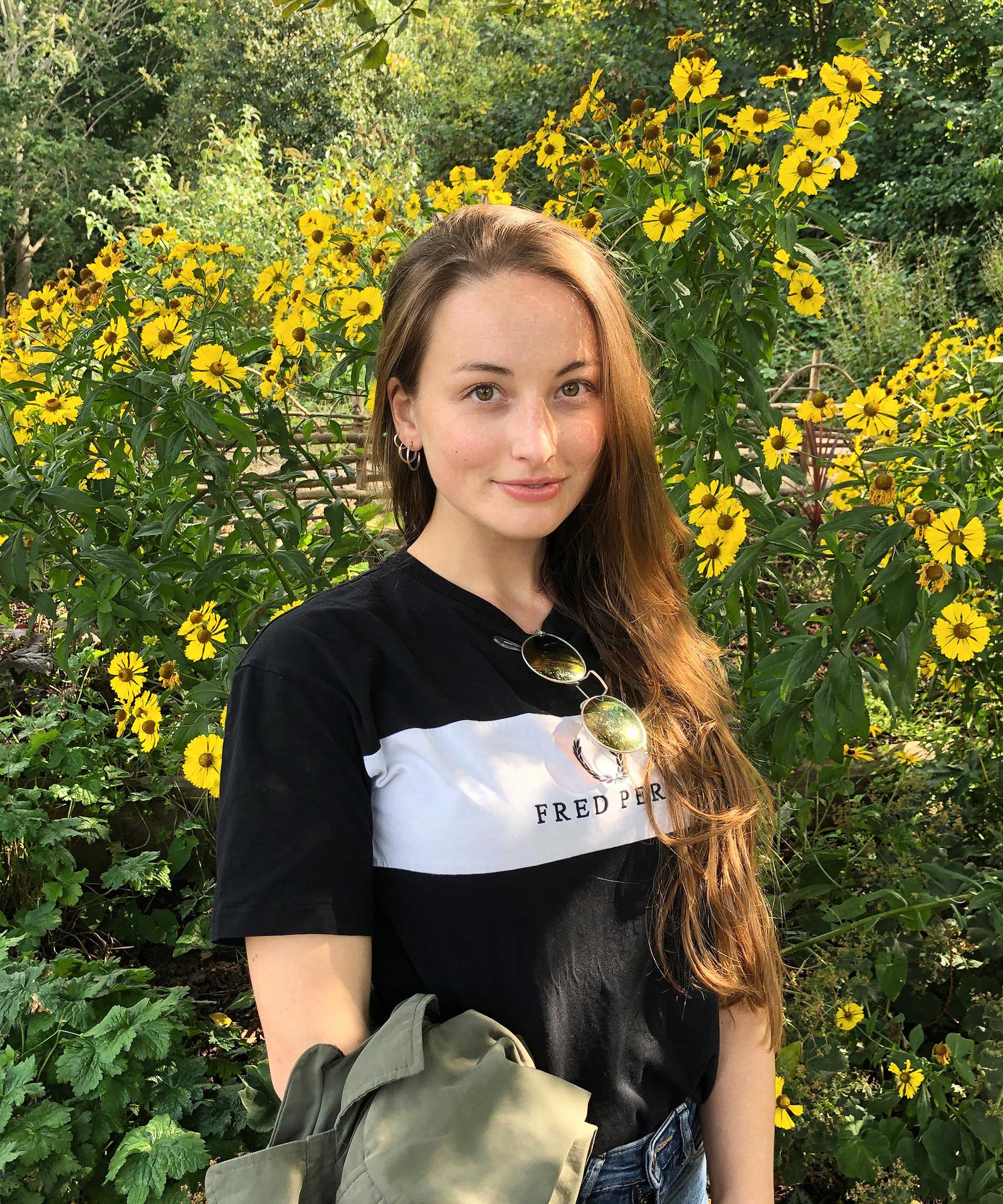 The garden was always a big part of Holly's life growing up, as was the surrounding New Forest where she lived. Her appreciation for the great outdoors has only grown since then; over the years, she's been an allotment keeper, a professional gardener, and a botanical illustrator. Having worked for Gardeningetc.com for two years, Holly now writes about plants and outdoor living for Homes & Gardens.