How to plant crocus bulbs – for a pretty springtime display
Discover how to plant crocus bulbs and bring glorious spring and fall color into your yard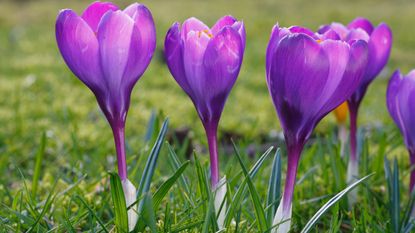 (Image credit: Alamy)
Sign up to the Homes & Gardens newsletter
Decor Ideas. Project Inspiration. Expert Advice. Delivered to your inbox.
Thank you for signing up to Homes & Gardens. You will receive a verification email shortly.
There was a problem. Please refresh the page and try again.
Want to know how to plant crocus bulbs? Well, like most bulbs they are not tricky to grow but there are a few points worth knowing.
These cheery blooms are one of the earliest signs of spring and never fail to raise a smile. Whether planted in a pot, as a colorful clump in a flower bed or naturalized beneath a tree in the lawn, these spring bulbs make a striking and uplifting sight during February and March and provide valuable pollen and nectar for bumblebees and other early-to-emerge pollinators.
Choose from small dainty Species varieties, often with a sweet, delicate fragrance or the large showy Dutch types for some punchy early season color.
Fall flowering crocus can also be found. Not to be confused with the larger flowering colchicum, the best fall blooming crocus include goblet shaped Pulchellus and speciosus. The highly prized and culinary delight Crocus sativus saffron also blooms in October and November and offsets the precious deep orange-red anthers against lilac petals flushed with deep purple.
Laden with expert tips, our guide on how to plant crocus bulbs details everything you need to know.
How to plant crocus bulbs
'Crocuses bring a real riot of color to the garden in February and March,' say the team at iBulb. 'These early-flowering color bombs symbolise spring and joy. If you take a closer look at them, you will discover there are some spectacular varieties.'
Find out how to plant bulbs, in particular, crocus, below.
How to plant spring flowering crocus bulbs
Not many garden blooms make an impact in February, but crocus truly come into their own. From white and cheerful pastels to intensely deep shades of purple, yellow and blue, they are one of the earliest flowering bulbs to emerge.
Plant at the right time: When to plant crocus? Like with many other spring flowers, you'll be looking at planting bulbs in fall.
'Technically known as corms, crocus bulbs should be planted in early fall before the ground freezes,' says Jeff Dinslage of Nature Hills Nursery. 'This can be anywhere from September to November, depending on your growing zone and climate.'
Choose the right spot: 'Plant in a sunny site near a wall or foundation for earlier blooms, or in a shadier location for later emerging bulbs,' continues Jeff.
Plant at the right depth: 'Aim to plant corms roughly 4 inches (10 cm) deep and 1 or 2 inches (2.5-5cm) apart either in a pot, as a group in a border or naturalized in a lawn. 'Plant bulbs in naturalistic drifts 10cm (4in) deep in September or October,' says plant triallist Sarah Raven. 'Where bulbs are planted in grass do not cut the grass until after the leaves have died back.'
Ensure the soil is suitable: Lovers of sun or partial shade, these bulbs need free draining soil so it's worth incorporating a handful of grit into each hole or at the base of each container prior to planting. It's worth knowing that all parts of this plant are poisonous so do wear gloves when handling.
How to plant fall flowering crocus bulbs
'These gorgeous bulbs will lend a shot of faded color to your late fall garden,' says Karen Lynes of Peter Nyssen Bulbs. 'Their leaves appear after the flowers so let the whole plant die back before tidying or mowing the dead remains.'
Plant from early August to end of October at a depth of around 3-4 inches (8-10cm) and cluster at the front of a border, in a pot or naturalized in grass under a tree. If happy, they will quickly spread in subsequent years, eventually creating a beautiful floral carpet.
How to plant crocus bulbs in pots
Plant bulbs in pots and they can instantly brighten your patio or planter boxes. Combine them with colorful hardy annuals such as violas or pansies or go solo for maximum impact. Plant bulbs from September to October 3-4 inches (8-10cm) deep and close together, so they are almost touching.
Good drainage is key to keep these bulbs from rotting, so use always choose a container with one large or multiple drainage holes and fill with a specialist bulb compost that contains plenty of grit. Keep outside or somewhere cool for 10-12 weeks so the roots can develop. Once warmer temperatures arrive, shoots will appear and pots can be moved into their flowering position.
Sign up to the Homes & Gardens newsletter
Decor Ideas. Project Inspiration. Expert Advice. Delivered to your inbox.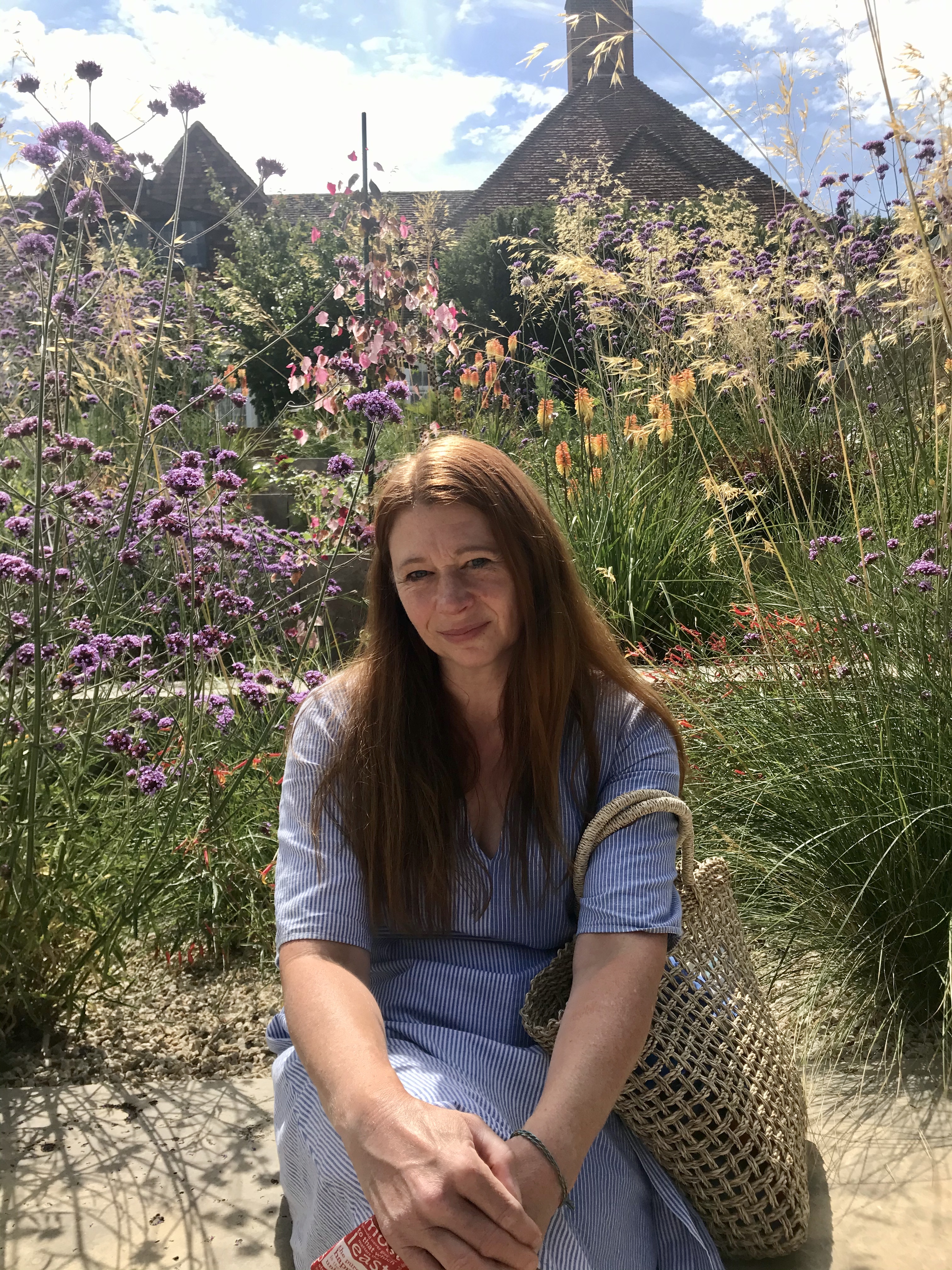 Jill Morgan has spent the last 20 years writing for Interior and Gardening magazines both in print and online. Titles she has been lucky enough to work on include House Beautiful, The English
Home, Ideal Home, Modern Gardens and Gardeningetc.com. Although much of her career has involved commissioning and writing about reader homes and home improvement projects, her
everlasting passion is for gardens and outdoor living, which is what she writes about for Homes & Gardens.