How to plant bulbs in pots – for continuing color and impact
Discover how to plant bulbs in pots and enjoy a beautiful floral display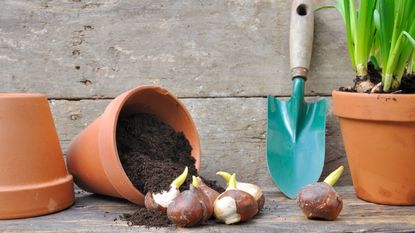 (Image credit: Alamy)
Sign up to the Homes & Gardens newsletter
Decor Ideas. Project Inspiration. Expert Advice. Delivered to your inbox.
Thank you for signing up to Homes & Gardens. You will receive a verification email shortly.
There was a problem. Please refresh the page and try again.
Learning how to plant bulbs in pots is a real gardening game changer. Simple to do but hugely rewarding, it's possible to create a color filled feature in minutes that will provide weeks and months of joy.
Whether you are new to gardening or usually only plant bulbs in borders, know that most flowering bulbs will thrive happily in a pot. Provide them with their ideal soil, food and growing conditions and they will reward you with a show of gorgeous blooms. Whether you are looking to plant up a large statement pot with a succession of spring bulbs or a neatly curated group showcasing summer bulbs, there are endless possibilities to explore.
'Bulbs with larger, extravagant flowers work particularly well in containers as they deliver a concentrated burst of color in your garden, however most bulbs will create a beautiful display,' says James Ramnought, from Phostrogen.
Growing bulbs in pots is also useful if space is tight. Tiered metal staging, neat planter boxes are all brilliant for injecting color into a smaller area and as bulbs need little attention it's a real easy win. Change the display regularly, depending on what's coming into flower and use to highlight a tabletop, a flight of steps or cluster around an entranceway. Whatever your plans for planting bulbs in fall and beyond, we've rounded up the best and most helpful expert tips to inspire and refresh your yard.
How to plant bulbs in pots
To ensure good drainage, layering any container for planting is key to success. Most flowering bulbs require good drainage as they simply hate sitting in waterlogged soil. To prevent rot from setting in choose a container with one large or multiple holes in the base. Line the base with broken crock or polysterene chips and a thin layer of grit before adding compost.
Use a special bulb-planting compost (your local plant nursery will sell this or Miracle-Gro is highly rated on Amazon), as this is specially formulated to hold on to moisture and vital nutrients while still providing good drainage.
Fill the container halfway with compost before planting up. Lifestyle blogger Pamela Groppe of Flower Patch Farmhouse advises, 'If you are going for a thick display of one variety, plant your tulip bulbs or other bulbs more closely together and a little shallower than recommended on the package. Just make sure your have at least 2in of soil depth for the roots.'
Plant winter flowers over the bulbs. 'Where I live,' says Pamela, 'I can leave my containers outside all winter long. So instead of just looking at dirt I plant some violas or pansies on top to enjoy before the bulbs begin to peek out.'
How to plant bulbs in pots using the 'lasagne' method
'If you're planting your bulbs in pots, lasagne planting is a popular method to get the most from them,' says Dan Dunbar, Hillier Bulb Expert. 'Much like the dish it involves bulbs being planted in layers, so it is key to choose varieties with different planting depths.'
Choose three – or if you are feeling ambitious five – varieties of spring flowering bulb for a large container. Go for a selection that includes early, mid and late spring bloomers.
Starting with the larger later flowering bulbs plant them at roughly three times their height below the pot's brim.
Repeat, gradually layering bulbs and compost, ending with the earliest flowering bulbs just below the soil's surface.
To encourage growth and regeneration, Dunbar continues, 'Sprinkle a small amount of Bulb Starter under the bulbs when planting to encourage them to develop a secondary root system, this helps the plants take up more feed and regenerate the following year. Applying Fish, Blood & Bone as the bulbs start to die down also aids regeneration and will be a benefit to all bulbs.'
What to do when pot grown bulbs finish flowering
Pot planted bulbs tend to perform best in their first year so most gardeners tend to plant afresh each fall. This doesn't mean you have to discard the outgoing plants though.
Vanessa Elms of Old House Gardens Heirloom Bulbs says 'When the foliage yellows, empty the bulbs from the pots, dry completely, remove the foliage, and store in a cool, dry, well ventilated spot until it's time to replant them in the garden in the fall. Although they may not bloom the following year, with luck and good care they'll bounce back from their life in confinement and bloom again in future years.'
Do you water bulbs in pots over winter?
Bulbs outside in pots should be in moist soil, but that does not mean need to be watered over winter if the weather is wet off and on – just keep an eye on the soil. In really extended periods of wet weather, you may even need to protect bulbs so that they don't rot in the ground. Ideally, cover them or move them to a more protected spot during this time. Finally, never water pots when a freeze is predicted, which will kill your bulbs.
Can you leave bulbs in pots all year round?
You can leave bulbs in pots year round and many will rebloom again the next year. However, bulbs will fare better if dug out, cleaned up and put in a dry spot until planting season begins again.
Sign up to the Homes & Gardens newsletter
Decor Ideas. Project Inspiration. Expert Advice. Delivered to your inbox.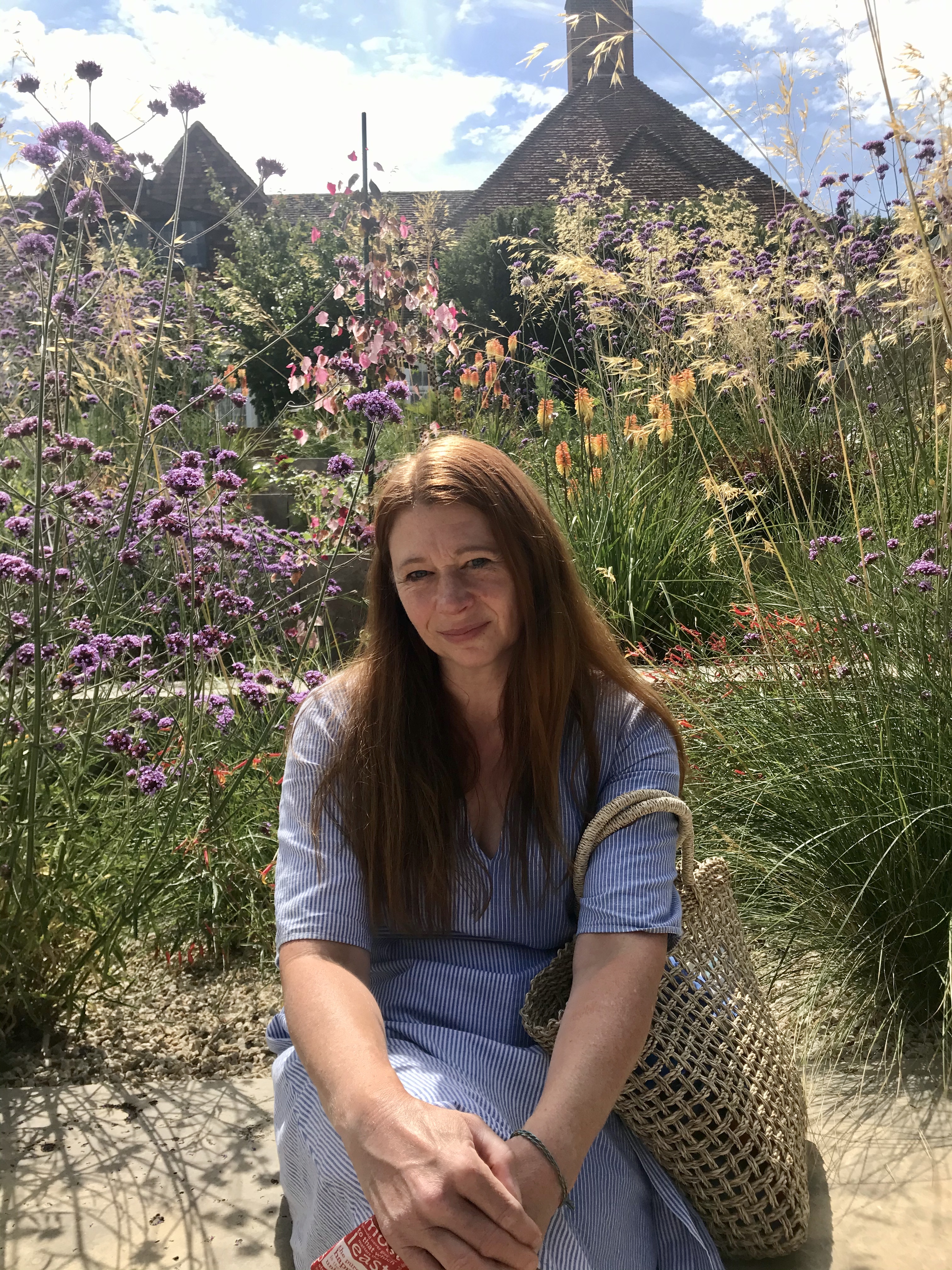 Jill Morgan has spent the last 20 years writing for Interior and Gardening magazines both in print and online. Titles she has been lucky enough to work on include House Beautiful, The English
Home, Ideal Home, Modern Gardens and Gardeningetc.com. Although much of her career has involved commissioning and writing about reader homes and home improvement projects, her
everlasting passion is for gardens and outdoor living, which is what she writes about for Homes & Gardens.