Organizing a bathroom closet – 10 ways to maximize its potential and keep it neat
Embrace these programs for organizing a bathroom closet and make your room elegant and efficient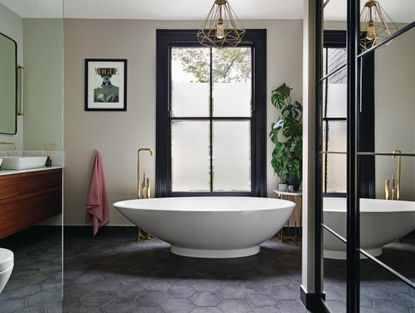 (Image credit: Future)
Sign up to the Homes & Gardens newsletter
Decor Ideas. Project Inspiration. Expert Advice. Delivered to your inbox.
Thank you for signing up to Homes & Gardens. You will receive a verification email shortly.
There was a problem. Please refresh the page and try again.
An organized bathroom closet is a huge asset whether it's built into the room, or a freestanding piece of furniture. But you might be wondering about the best ways of organizing a bathroom closet in order to optimize the space it provides.
A careful consideration of what should be kept there and how it should be arranged is the answer and it's an important part of the task of organizing a bathroom from top to bottom.
Here, we've gathered the guidelines for ordering a bathroom closet so it fulfils your needs and makes the room the uncluttered and organized space it should be, and we've asked the experts to contribute their professional advice to boot.
Organizing a bathroom closet
Even generous space can be blighted without effective bathroom storage ideas to order it, and a bathroom closet – or your bathroom cabinet ideas – are no exception. But with thought about its contents and their arrangement, it can be a pleasure to open the door and access the items inside. For maximum tidiness and a great use of space, adopt these systems for organizing a bathroom closet.
1. Decide what should be in the bathroom closet
Before organizing a bathroom closet, declutter. Then decide what should be kept there. 'It can be difficult to throw out some of those expensive products but if you're not using them, they're just contributing to bathroom chaos,' says Janet Bernstein of The Organizing Professionals.
Next, put like items together, Janet advises. 'All hair products together, dental supplies, body lotions, etc.'
Once decluttering and grouping is complete, items can be arranged on the closet's shelves. Professional organizer Lilian Chiu of Peony Professional Organizing suggests, 'From top to bottom: extra toilet paper, backstock toiletries, towels, first aid kit (should be on a shelf that's within reach).'
2. Create individual areas for family members
A bathroom closet might have to cope with the overflow from other areas of the room, especially the bathroom vanity.
'If you don't have room in your vanity, use a shelf with individual baskets for each member of the family,' recommends Brenda Scott of Tidy My Space. 'Put their names on the baskets and store that person's products in that basket. It makes it easier to find and for knowing where to put it back.'
3. Organize towels
Once space for towels and washcloths is allocated, it's worth labeling it to ensure they're always in the right place – this is a trick you can employ when organizing a bathroom closet or organizing a linen closet, too.
'You don't want to be fumbling around for a towel dripping wet from the shower – so know where all your bathroom linens are, and where they should be,' says Steven Jaques, national development manager for Pelipal at InHouse Inspired Room Design.
Group towels so like is with like. 'For example, facecloths together, hand towels together, etc,' says Brenda Scott. 'A couple of different ways to organize them would be: folded flat and stacked on a shelf (a stack for each size of towel); or rolled and placed in a basket (a basket for each size of towel),' she says.
Note the advantage of rolling them. 'The towels keep their fluffiness if you roll them instead of folding and stacking them, when the towel on the bottom gets flattened over time,' says Brenda.
4. Be aware of frequent organizing errors
While a bathroom closet is a welcome asset, it's important to be aware that it's not the right place for some items. 'The biggest mistake I see in bathrooms is storing medicine in the medicine cabinet or bathroom closet,' says Lilian Chiu.
'The bathroom can get very hot and humid from showers, which can alter the chemistry of your medication, making it less effective and potentially harmful to take. Make sure to check the temperature at which your medication should be stored (most should be stored at room temperature). I usually recommend storing medicine in your nightstand or on a high shelf in the kitchen, away from heat and out of reach from the kids.'
Another error is hiding away items that can make great display pieces when organizing a bathroom countertop. While it can be tempting to have a clean sweep, a selection of items on these surfaces can bring style and personality to a bathroom, so don't put everything into a closet, however capacious.
5. Think like a stylist
A freestanding closet can be as useful an addition to the bathroom as a built-in version. But an antique might not conceal its contents as it was designed to allow air to circulate. If that's the case, think like a stylist and organize to create pleasing vignettes on each of the shelves in view. Piles of fresh white towels, or soaps, for example, create a pleasing picture.
This needn't mean personal items or essentials that aren't attractive can't be kept in the closet, however. For these use baskets so they don't spoil the view.
6. Deal with deep shelves
Built-in bathroom closets can have deep shelves and while the space these provide is useful, it can also result in items becoming lost at the very back. That might mean linens that fall out of the rotation or products that go out of date, for example.
In these situations, use the ploys you would when organizing bathroom shelves by adding baskets and other containers to fit the shelf rather than setting items directly on to the surface. Like a drawer, these containers can be slid out to access the contents so nothing is lost and forgotten.
7. Consider allocating space for other linens
It may be possible to allocate shelves to linens aside from towels when organizing a bathroom closet. 'If you have room in the closet, you can also store your blankets and bedding,' says Brenda Scott.
What's crucial with all linens is that they don't end up smelling musty. The cause for this is usually moisture, so you might prefer to store them outside the room in a laundry closet if it's a busy family space with a shower. However, in a room with a bathtub and well planned ventilation, a bathroom closet can be a full linen closet.
8. Keep track of small items
Unlike organizing a bathroom cabinet or organizing a bathroom vanity, which are typically more compact, relatively small items can easily become cluttered and hard to locate in a bathroom closet. But there are organizational strategies you can employ to keep them in order.
'Consider corralling like items in small clear, labeled containers and vanity organizers, lined up on the shelf if you have the space,' recommends Janet Bernstein. Alternatively, lazy Susans can also give easy access to smaller things. And where there are large slide-out baskets on shelves, group items in smaller containers inside the baskets to avoid mess.'
9. Tidy away cleaning products
If there's sufficient space, organizing a bathroom closet can include making a place for cleaning products, providing yours is a closet that will conceal them fully behind doors.
Tidy cleaning products into a basket or another container to gather them on the shelf and make them easy to lift out when they're needed. Do check labels, though, as some products shouldn't be stored together.
If there are young kids in the house, cleaning products should always be on a high and unreachable shelf and opt for those with child-resistant caps, too. Also bear in mind that some animals can open doors, so if there are cats and dogs in the home, store with their safety in mind as well.
If you are organizing a medicine cabinet, make sure it is high on the wall so as to be inaccessible to young children, or make it lockable.
10. Create space for hair tools
Keep your hairdryer as well as other hair tools in the bathroom closet? Follow the example of a salon and install hooks in the closet from which to hang them. It will make them a whole lot easier to grab hold of, and avoids the tangle of wires that can result if they're in a container together.
What should I keep in my bathroom closet?
A bathroom closet can accommodate essentials such as towels, toilet paper, soap, and other toiletries. More room could mean space for other linens, hair tools, cleaning products, and anything else that's relevant to the tasks that take place there.
What you keep there will also depend on what other space there is within the room for necessities. You may also be organizing under a bathroom sink, and on shelves, and the countertop to maximize convenience and keep the room looking both uncluttered and stylish.
How should I organize my towel closet?
Think about intended use to organize a towel closet. 'You can have a section for beach towels, pool towels, hand towels, bath towels, and even kitchen towels,' says Dan Wiener, founder and lead interior designer for Homedude.
'This will help you find the right towel when you need it and keep them all organized and tidy. Additionally, you can use hooks or shelves to store your towels vertically and save space.'
Shop for a handy closet organizer to promote a neat and tidy space. And to help separate your bath sheets from your hand towels.
Sign up to the Homes & Gardens newsletter
Decor Ideas. Project Inspiration. Expert Advice. Delivered to your inbox.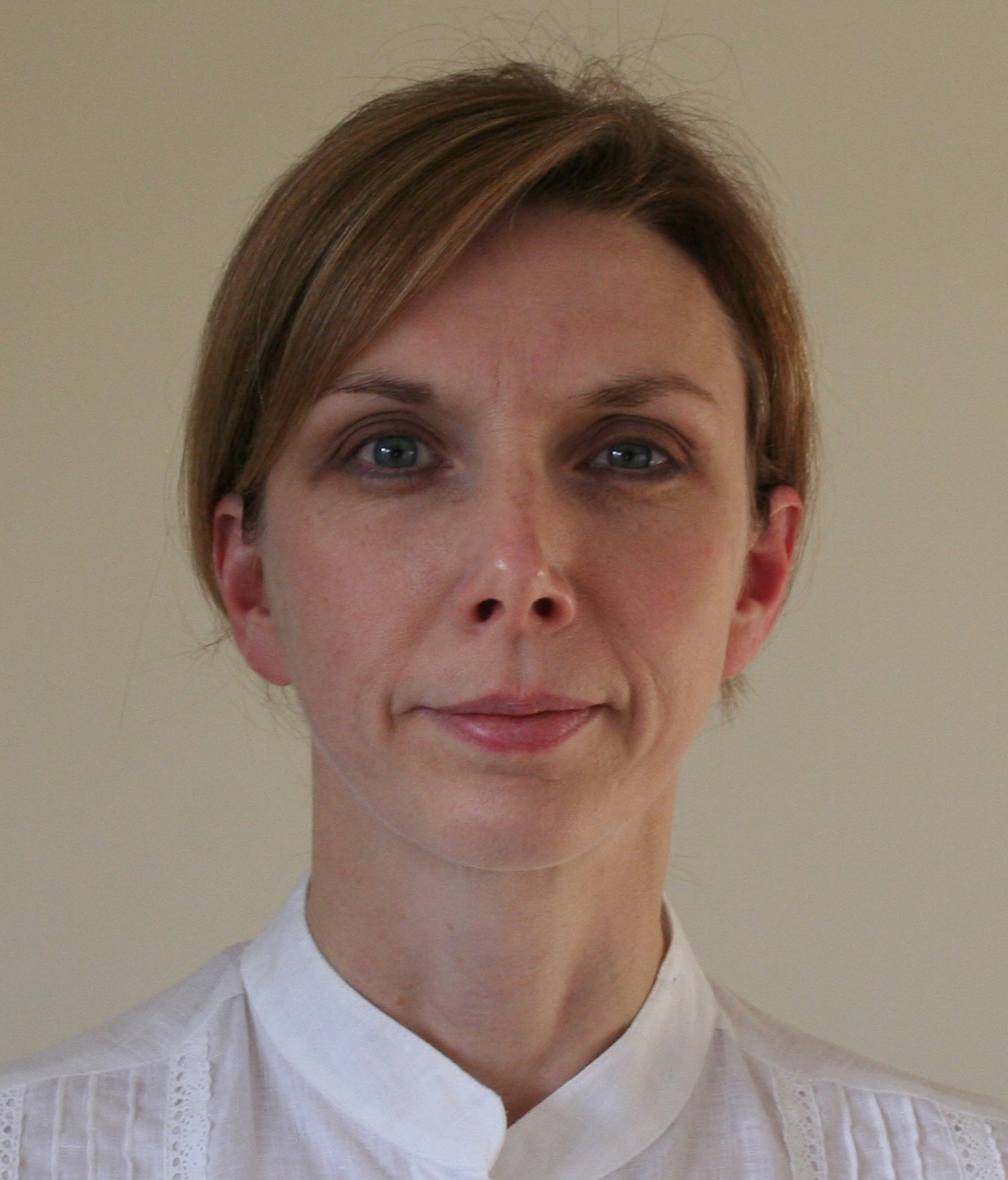 Sarah is a freelance journalist and editor. Previously executive editor of Ideal Home, she's specialized in interiors, property and gardens for over 20 years, and covers interior design, house design, gardens, and cleaning and organizing a home for H&G. She's written for websites, including Houzz, Channel 4's flagship website, 4Homes, and Future's T3; national newspapers, including The Guardian; and magazines including Future's Country Homes & Interiors, Homebuilding & Renovating, Period Living, and Style at Home, as well as House Beautiful, Good Homes, Grand Designs, Homes & Antiques, LandLove and The English Home among others. It's no big surprise that she likes to put what she writes about into practice, and is a serial house renovator.