Organizing bathroom shelves – 10 clever editing and arranging strategies
Adopt these ways for organizing bathroom shelves for a bathroom that's clutter-free and chic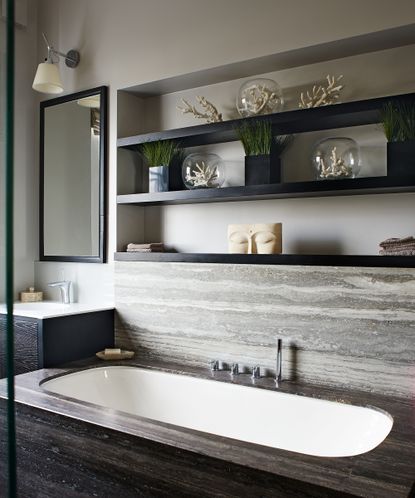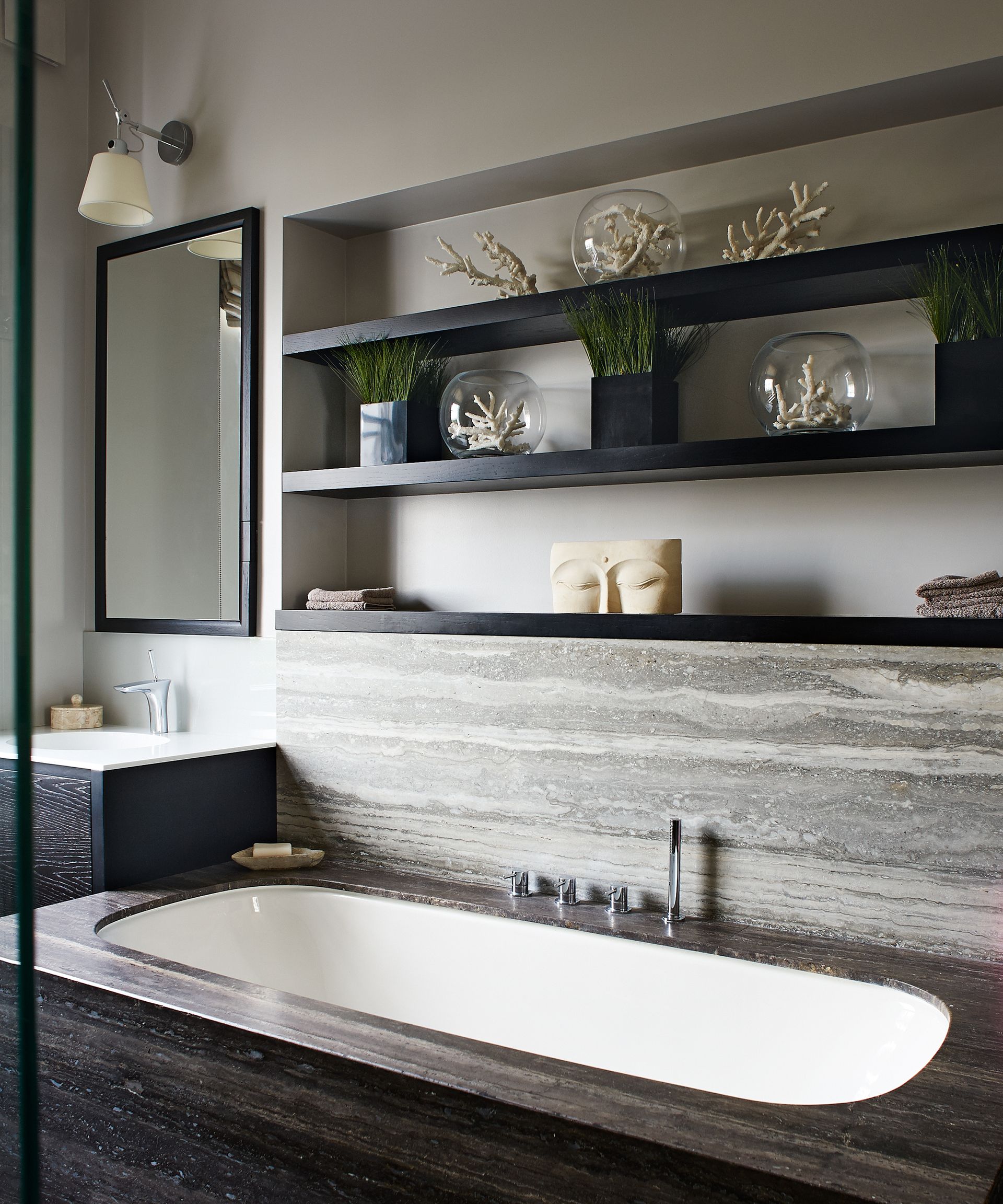 (Image credit: Future/Jonathan Gooch)
They're a storage solution that's in full view, so organizing bathroom shelves has to be achieved with utmost care. Approach the task without a plan, and they can become cluttered and let the whole room down.
That said, bathroom shelves could be a valuable element when organizing a bathroom. As well as providing extra bathroom storage that's accessible, they can bring decorative detail that a bathroom without open storage could lack.
For a room that's calm, ordered and easy to use, consider these ways to organize bathroom shelves.
Organizing bathroom shelves
Bathroom shelf ideas can be home to a variety of the room's necessities from the very smallest to larger items such as bath linens. But whatever the proportions of the objects, in organizing bathroom shelves it's vital to curate and arrange for a result that's ordered and pleasing to the eye.
1. Edit to avoid clutter
Less is definitely more when it comes to organizing bathroom shelves. Go with more and the result could be chaotic.
'Bathroom shelves are a great place to store everything and anything,' says Steven Jaques, national development manager for Pelipal at InHouse Inspired Room Design. 'However, due to their easy access they often become cluttered.'
'Alongside countertops, shelves are the most on display aspects of the bathroom – so keep them neat and, above all, functional.'
So, the first step when organizing a bathroom countertop and shelves is to assess the number of items you plan to put on shelves and, if necessary, resolve to keep some elsewhere.
2. Prioritize potential shelf contents
But what are the ideal contents for bathroom shelves, and what are the no-nos? 'When it comes to displaying your items on open bathroom shelves, you need to consider first if the items you have are messy, such as toothpaste, or clean, such as water glasses,' says Susanne Fox of Susanne Fox Design.
'Anything that is messy should be placed in a closed cabinet, medicine cabinet or vanity drawer to avoid unsightly visual clutter. Anything that you use frequently and also sparkles nicely can be prioritized on an open shelf.'
3. Decant and group
Some bathroom essentials need to be decanted into different containers before they're fit to display when you're organizing bathroom shelves.
'I love to use large clear jars to store commodities such as cotton wool,' says Juliette Thomas, founder and director, Juliettes Interiors. 'These look great on the shelves and are practical, too.'
As for other essentials, think about grouping them by brand. 'Your shelves will appear more organized if you arrange them this way because brands have a cohesive look,' says professional organizer Sarah Dunn of Get It Dunn.
4. Create a spa feel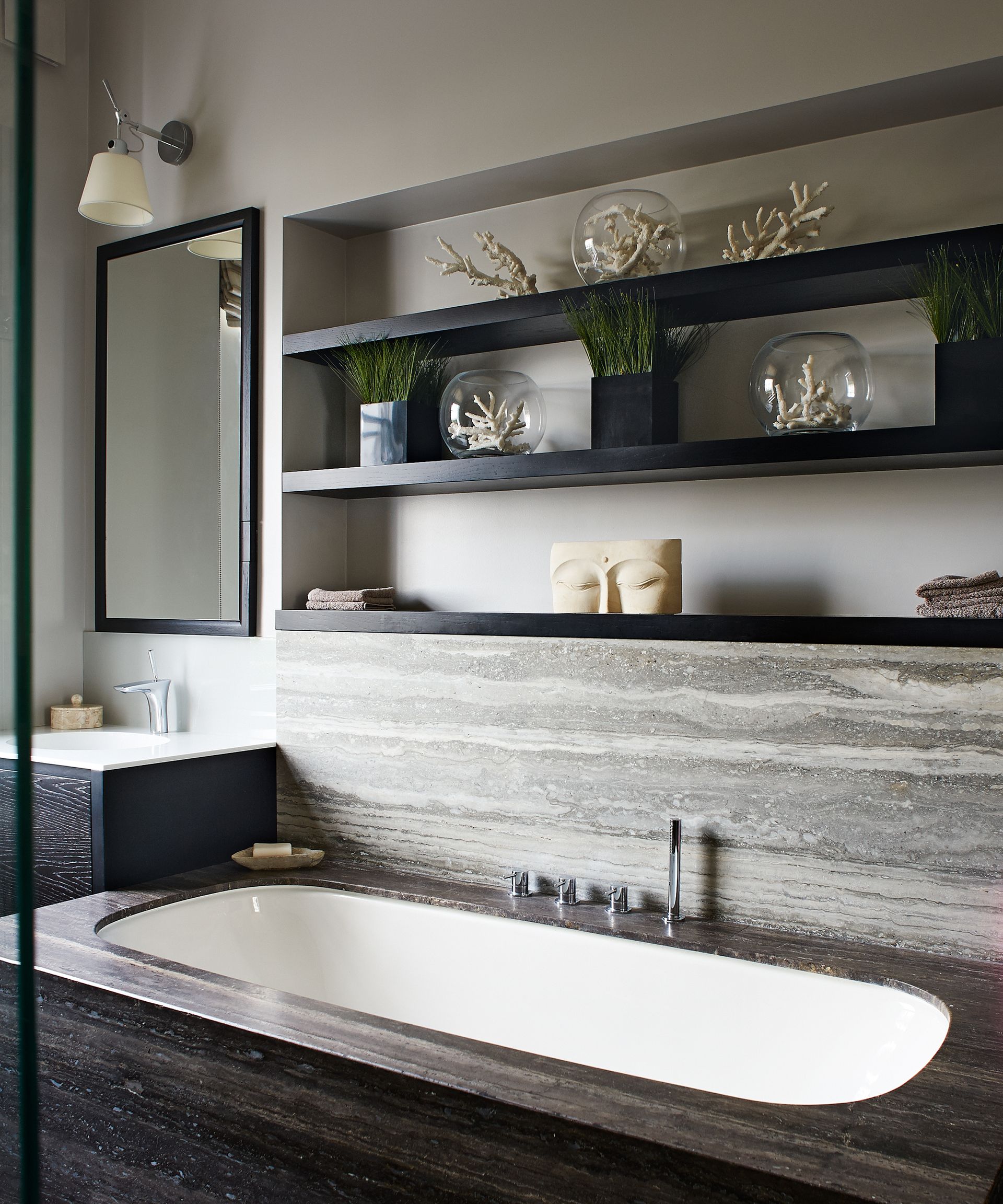 The way you go about organizing bathroom shelves can influence the vibe of the room. 'Create a spa-like feel in your bathroom by arranging a couple of decorative items on a shelf,' suggests Andra DelMonico, lead interior designer for Trendey. This should include an aromatherapy item, such as a candle or incense.
'A couple of bath and body products for your guests to use is also a nice touch. This could include a moisturizer or even shampoo and conditioner in decorative bottles.
'A small potted plant is also nice for bringing in nature and color. Skip the succulents and opt for bamboo, bromeliad, or gardenia.'
5. Contain items on larger bathroom shelves
Bathroom shelves come in a huge range of sizes from the slim glass shelf above a basin to a wide deep shelf that runs along one wall – with a whole lot of options between the two extremes. When bathroom shelves are more minimal in their proportions, small individual items can be kept there, but they'd get lost on wide and deep versions.
The answer for organizing these? 'Have items in pretty containers or bins that match your bathroom decor,' says professional organizer Brenda Scott of Tidy My Space. 'These could be baskets, bins, small wood crates or boxes, whichever goes with your style.'
6. Make use of trays
There's another alternative for small items that you'd like to put onto bathroom shelves rather than keeping them concealed as part of organizing a bathroom vanity or organzing under a bathroom sink, and that's using a tray on which they can be grouped.
'A tray is a clever way to display perfumes, lotions, and even bubble bath,' say mDesign and organizational pros Ryan Eiesland and Brandie Larseno of the Home Sort.
As well as ensuring small essentials don't look messy, the receptacle can have transformative power. 'The tray provides just enough structure on your bathroom shelves to make displaying ordinary items feel extraordinary,' they say.
7. Think balance
While organizing bathroom shelves is about what goes there, for an aesthetically pleasing as well as orderly room, bring a stylist's eye to the task.
'When arranging your bathroom shelves, aim to have balance and variety,' says Andra DelMonico. 'Some items should be taller or wider than others. Look at the visual weight of the items and try to balance them left to right on the shelves. This could be placing the basket of towels on one side and the grouping of toiletries on the other. Individually, the toiletries won't compare in size to the basket of towels, but when grouped together, they create a visual balance.'
8. Organize towels on bathroom shelves
If they're of sufficient size, bathroom shelves can be a great place to locate some towels.
'If the shelves are deep enough, I roll white, fluffy towels up and stack them on top of each other,' says interior designer Maggie Clarke of Maggie Clarke Interiors. 'This gives total spa vibes when you walk into your bathroom. If the shelves aren't deep enough for bath towels, hand towels or washcloths work just as well.'
If only hand towels and wash cloths fit on shelves, make space for other towels when you're organizing a bathroom closet.
9. Curate shelves by the bath
Bathroom shelves should be organized according to their position in the bathroom, as well as their size. For those located near the tub like this decorative corner design, select just what's needed for a leisurely pampering soak, which might include a candle in addition to bath products. 'Bathroom shelves are the perfect place to store your candles to light during a relaxing bath,' says Maggie Clarke.
10. Factor in hygiene
Overcrowded bathroom shelves create the impression of clutter. With too much filling them, no matter how stylish an impression the rest of the room creates, the result will be hectic. But it's also vital to keep them relatively clear so cleaning is easy. 'Glass shelves need to be spotless and wood needs to be kept tidy,' reminds Brenda Scott.
Instead, consider organizing a bathroom cabinet or organizing a linen closet so that they have more capacity for practical items, leaving bathroom shelves for display.
How do you organize deep bathroom shelves?
Organizing deep bathroom shelves effectively is dependent on what you want to keep on them. If it's towels, rolling can be a good solution as they look attractive that way, and are easy to grab. However, folding towels into piles also works: face the aligned edges away from the room with the fold facing it so they look plump and fluffy.
For smaller items, choose baskets or vanity organizers that are the depth of the shelf. These will take best advantage of its dimensions, and can be pulled out to access the contents.
What do you put on bathroom display shelves?
Even if you're organizing a small bathroom, it can be possible to include bathroom display shelves in the design. 'If you have any pretty perfume bottles, display your collection on an accessible shelf,' suggests Maggie Clarke. 'Likewise with your makeup brushes. On your next antiquing trip, look for old silver cups or trophies. These are great for storing your brushes.' Consider purely decorative objects, too, such as shapely ceramics, vases with flowers, and house plants.
A word to the wise: when selecting items for a bathroom display shelf have the room's humidity in mind. If there's a shower in the room rather than just a bath, choose pieces that won't deteriorate in the atmosphere.
Sign up to the Homes & Gardens newsletter
Decor Ideas. Project Inspiration. Expert Advice. Delivered to your inbox.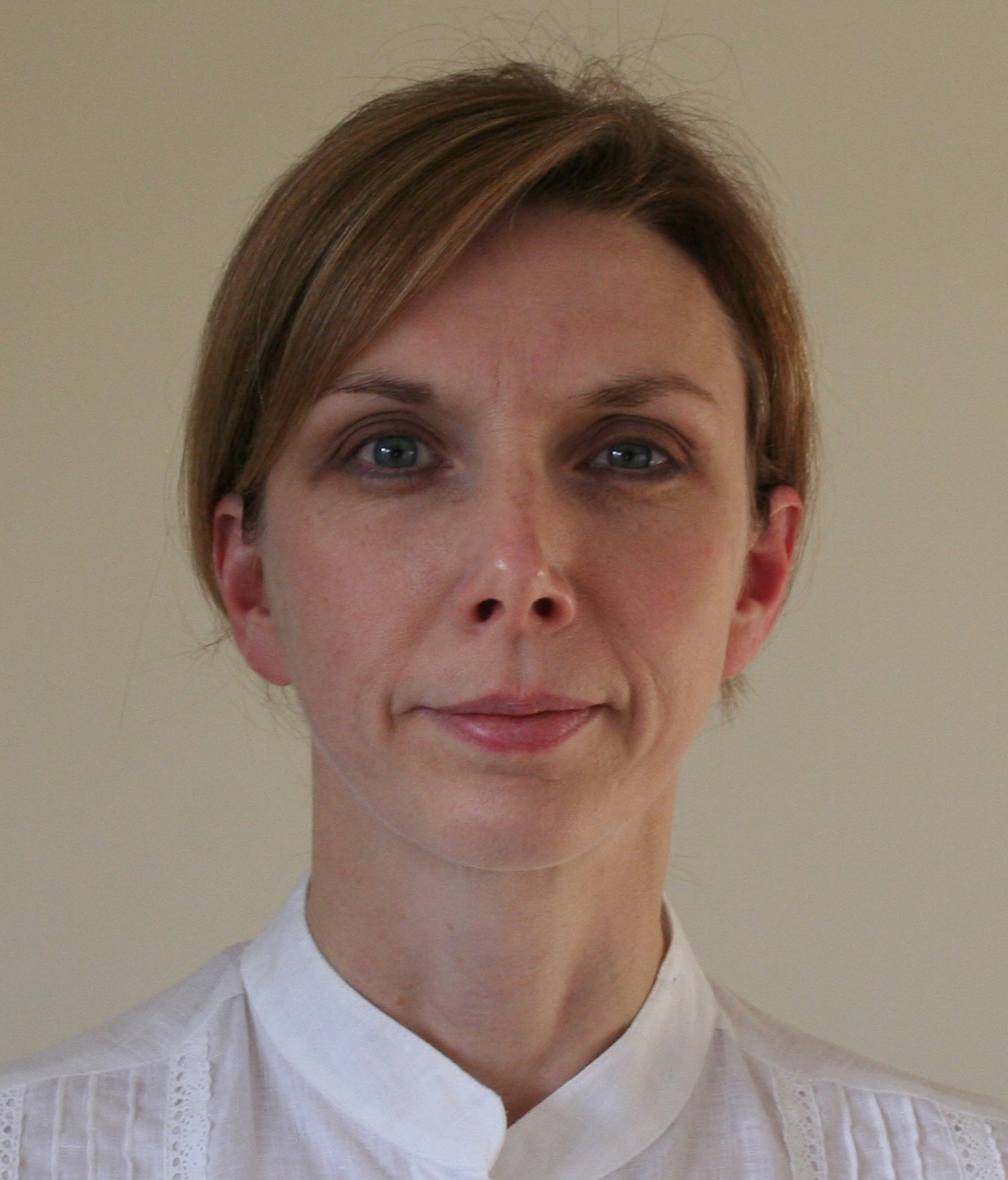 Sarah is a freelance journalist and editor. Previously executive editor of Ideal Home, she's specialized in interiors, property and gardens for over 20 years, and covers interior design, house design, gardens, and cleaning and organizing a home for H&G. She's written for websites, including Houzz, Channel 4's flagship website, 4Homes, and Future's T3; national newspapers, including The Guardian; and magazines including Future's Country Homes & Interiors, Homebuilding & Renovating, Period Living, and Style at Home, as well as House Beautiful, Good Homes, Grand Designs, Homes & Antiques, LandLove and The English Home among others. It's no big surprise that she likes to put what she writes about into practice, and is a serial house renovator.