Organizing a bathroom – 10 ways to bring order to the space
These ways of organizing a bathroom will create calm and style, whatever the size of your room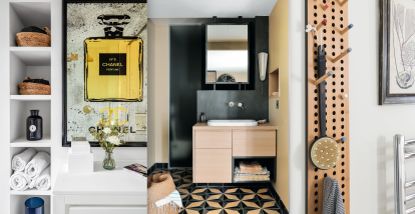 (Image credit: Future)
Sign up to the Homes & Gardens newsletter
Decor Ideas. Project Inspiration. Expert Advice. Delivered to your inbox.
Thank you for signing up to Homes & Gardens. You will receive a verification email shortly.
There was a problem. Please refresh the page and try again.
Organizing a bathroom in the right way can totally transform the space. Of course, you will rely on furniture to hide away much of your clutter, but inevitably you will want some items on show – and this will mean a clever approach to displaying everything from toothbrushes to bathroom bottles.
Indeed, there are plenty of bathroom ideas to help you achieve the best organization for your room, from hooks for robes to custom-made vanities which optimize the space.
Planning your requirements at the outset of your bathroom project will help you select the right bathroom organization ideas for your needs. This is especially true because a basin in a vanity unit will need to be plumbed in and many bathroom furniture options tend to be fitted and often wall-hung.
'You arrange your home how you want and can instantly move furniture around but that's not so easy in the bathroom,' says Danish designer Cecilie Manz. 'That's why I think that people's decisions are a lot more conscious when selecting bathroom furniture.'
Organizing a bathroom
What's key to organizing a bathroom? 'Well-planned bathroom storage ideas have become an absolute essential in bathroom design today,' says Yousef Mansuri, director of design at CP Hart. 'Somewhere to stow toiletries and cosmetics out of sight allows surfaces to be kept clear of clutter, allows for easy cleaning and enhances calm and order.'
We've put together the bathroom organizer ideas that'll make it functional and beautiful.
1. Find a place for makeup in a purpose-made drawer
Your best friend when organizing a bathroom? Bathroom vanity ideas. A wide, waist-height vanity unit drawer is ideal for seeing and accessing cosmetics and beauty kit quickly and easily, without the need to bend down and find lotions and potions at the back of cupboards.
Internal compartments help when it comes to organizing a bathroom vanity neatly and efficiently, as shown in this Luv vanity table by Danish designer Cecilie Manz for Duravit.
2. Keep bath must-haves in a caddy you can tuck away
Vanity organizers can help keep bathroom essentials in order. 'To indulge in spa bathroom ideas, you really need to keep the edge of the bath clear of bathroom bottles – however, you will want to keep everything you need in the bath to hand,' says Homes & Gardens' editor in chief, Lucy Searle.
'For me, the perfect solution for organizing a bathroom is a smart caddy – you can stack it with your favorite bath salts, essential oils, face masks – even a candle – and keep it near the bath, neatly tucked away when not in use.'
3. Hide and organize everything in a purpose-made cupboard
Like the idea of a bathroom with no clutter in sight? Make use of vertical space, as well as horizontal. Organizing a bathroom closet successfully can optimize the room's potential.
This kind of unit can hold everything from bottles to towels – and is perfect if you are looking for small bathroom storage ideas. The most efficient pieces will be built in – these can fit awkward spaces best; choose half-depth units for bottles so that everything is always on view; towels will need deeper cabinets.
4. Use a niche for display and hands-on storage
Organizing bathroom shelves and cubbies needs to result in a display that's aesthetically pleasing as well as practical. So, while you might hide away anything from hair bands to nail varnishes in pretty baskets, it is still worth leaving space on your bathroom shelves for elements of display. This will make your bathroom feel calmer, more curated and more luxurious.
'In a small space, the pieces on display can be beautiful bottles filled with your favorite bath salts or bubbles,' says editor of Country Homes & Interiors Andrea Childs.
You could also leave a few of your fluffy towels on display with help from a towel rack or rail.
5. Label baskets in a family bathroom
If you are looking for family bathroom ideas that are all about good organization, the key is to follow the maxim: a place for everything and everything in its place.
'If, like my family members, yours can't remember where items should be – or choose to ignore what you have reminded them (again), the no-excuse route to great bathroom organization is labelling,' says Lucy Searle. 'This might be on jars or bottles – or even baskets. Put the baskets into bathroom closets, on shelves or beneath a vanity and your bathroom will feel instantly more organized.'
6. Ensure showering essentials are in reach – and neat
Not everything in a bathroom should be hidden away – shampoo and soap should be close to hand in the shower, and a wall niche is the perfect organization solution.
Neater and more convenient than having to juggle bottles on the floor or in a caddy, often not large enough to accommodate all the toiletries required, a purpose-designed shelf can be as wide and tall as you require. In this shower by Young Huh Interior Design, the simple white niche provides crisp contrast against the mosaic wall tile and brass fittings.
7. Hide bathroom bottles behind a mirror
'Pipework and other services are often hidden behind stud walls which can reduce the overall size of a bathroom, so we always seek to make the best possible use of this space – often done through recessed towel radiators and concealed storage,' says architectural designer Richard Hastings of RJHArchitecture, who designed this clever bathroom cabinet idea.
'Here, we were able to create a large cupboard with internal glass shelves for organizing toiletries, while a continuation of the stud walling was used to create a wall niche in the shower, which you can see reflected in the mirror.'
Organizing a bathroom cabinet well is important even if the contents are concealed when the door is closed. Group items and make sure never to overfill the space making them hard to access.
And if you are organizing a medicine cabinet, ensure it is high enough on the wall to be well out of reach of young children, or lockable.
8. Combine display with organization ideas
Beautiful glass canisters – and even Kilner jars – stood alone on a shelf or grouped together on a vanity unit can help in organizing a bathroom countertop and add a pretty vignette, too. Perfect for storing everything from soaps to cotton buds, antique finds and colored glass adds extra interest.
9. Keep bath and shower accessories organized
A row of hooks is expected in most bathrooms for towels to dry – but those showering and bathing accessories, such as sponges, brushes and gels, can clutter a shower or bath area, creating a disorganized, cluttered look. Not so if you opt for a pegboard like this one – hung vertically it can hold a range of must-haves without taking up too much space.
10. Keep bathroom towels organized
Organizing under a bathroom sink can include finding space for towels as well as makeup, hair and body lotions, and more. Pretty towels deserve to be shown off, and one way to do so is to stash them into an open niche within a vanity unit. This is another one of the bathroom organization ideas that's inspired by display – neatly folded and color-coordinated, they make this bathroom feel neat. Plus, they're to hand when needed.
How do I keep my bathroom organized?
To keep a bathroom organized 'a place for everything and everything in its place' is the favored maxim. Keep surfaces clutter-free by selecting organization options for everything you and your family need – from drawers with compartments or caddies for toiletries and cosmetics to built-in laundry baskets to cupboards for spare toilet rolls and towels. Organizing a medicine cabinet might also be necessary but be aware that the bathroom won't be the ideal location for everything you want to keep in one of these.
Be aware that you may not be able to stash everything you want in the bathroom itself without overfilling the space. If that's the case organizing a linen closet to include bath linens can take the pressure off the room while still leaving them easy to access when needed.
How do you hide toiletries in a bathroom?
While you might want to have a few pretty glass jars of cotton wool and bath salts on display, most toiletries and personal kit looks less attractive and can be more neatly organized in drawers and cupboards – especially if you're organizing a small bathroom, which can quickly become cluttered.
Opt for shallow trays in drawers so that it is easy to see the contents at a glance, while organizer bins are a good choice for taller items, such as shampoo bottles. Choose designs that are quick to wipe clean for easy maintenance.
Sign up to the Homes & Gardens newsletter
Decor Ideas. Project Inspiration. Expert Advice. Delivered to your inbox.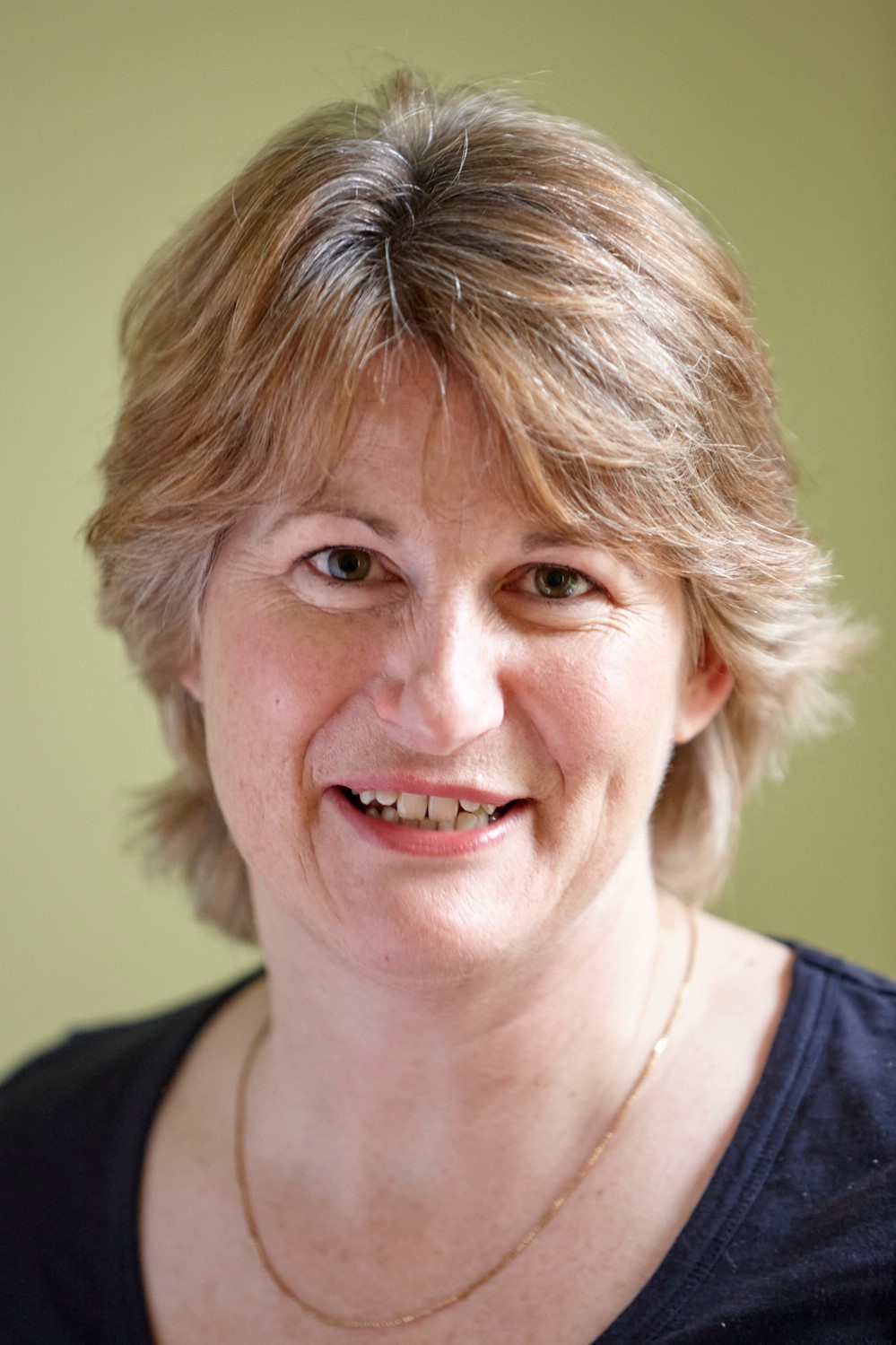 Amelia Thorpe is a specialist interiors and design journalist, covering every topic to do with homes from fabrics, furniture and lighting to surfaces, kitchens and bathrooms.
As the daughter of an antique dealer and a lifelong collector of old cookery books and vintage graphics herself, she also has a particular expertise in antiques, mid-century and decorative arts of all kinds.
Drawn to homes because of their importance in the happiness of our lives and the enjoyment they can bring, Amelia has been writing about the topic for more than fifteen years. She has interviewed some of the most influential designers of our time, from Piero Lissoni, Antonio Citterio, Jaime Hayon and Arik Levy to Nina Campbell and Robert Kime.