Christmas traditions: 16 festive rituals – and why we celebrate them
Crackers, mince pies, a kiss under the mistletoe, Father Christmas, how and where did they all begin?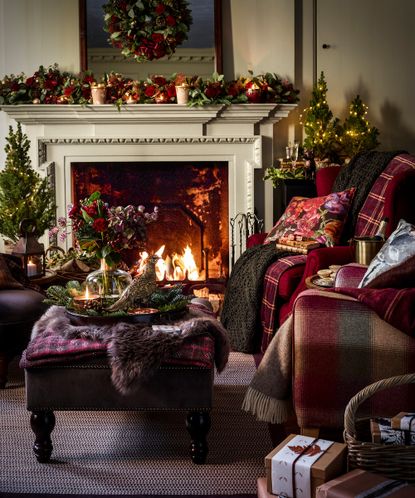 (Image credit: Future / Dan Duchars)
It's the heart-warming Christmas traditions that we cherish and repeat year after year that makes the festive period so special, but did you know that putting up your Christmas tree, the giving and receiving of Christmas cards, your most traditional Christmas decor ideas – along with our other favorite customs stems back many years…
Christmas traditions
Below, we investigate Christmas traditions – and the meaning behind them.
1. Red, gold and green
Christmas traditions don't get more traditional than this color scheme. But why do we err towards red, gold and green if we want to create a 'traditional' feel? Unsurprisingly, this Christmas ritual has its roots in religion: red suggest the blood of Christ; gold is one of the gifts from the Three Kings; while green is a symbol of everlasting life.
2. Carol singing
Carols were once folk songs sung at celebrations throughout the year – and not just at Christmas. Later, in medieval times, they were adopted and adapted by church goers, and many of these carols still make up our most beloved Christmas traditions – The Holly and The Ivy is a medieval carol, for instance.
3. The Christmas tree
The fir tree has traditionally been used to celebrate winter festivals (pagan and Christian) for thousands of years.
Pagans used branches of it to decorate their homes during the winter solstice, as it made them think of the spring to come.
The Romans used fir trees to decorate their temples at the festival of Saturnalia, which in time became Christmas.
Christmas tree ideas became popular in the UK when Queen Victoria's husband Prince Albert brought one over from Germany in 1841 and placed it in Windsor Castle. They posed in front of it with their children for a newspaper article and it soon became fashionable all over the country.
4. The Christmas wreath
Even before the birth of Christ, and Christmas as we know it Christmas wreath ideas have been used as a symbol of honor and victory.
In the Middle Ages it was adopted by those of the Christian faith as a representation of the start of Christmas.
5. Evergreen foliage
The tradition of using evergreen foliage around the time of the winter solstice dates back to pagan and Roman festivals. It symbolizes the victory of life over darkness.
Bringing greenery into the home was also thought to protect it from evil spirits that tried to gain entry during the winter months – hence the Christmas foliage ideas we include in our decorating today.
6. Christmas cards
Victorian Entrepreneur Sir Henry Cole commissioned the first Christmas card in the UK in 1843, as he was too busy to write individual greetings to friends.
A thousand cards were printed and Cole sold those left over for 6d (about 2.5p). When the Royal family started sending Christmas cards, their popularity grew enormously.
7. Christmas stockings
St. Nicholas, the patron saint of children, was actually a 4th-Century Christian bishop in what is now a modern-day Turkey.
Legend has it that he wanted to help a poor family who had three daughters, all in need of a dowry before they could marry.
To give charity without injuring their pride, he threw gold coins down their chimney on Christmas Eve – and the coins fell in to a stocking that was hanging in the fireplace to dry.
Today, many people put an orange in Christmas stockings to represent the gold coin.
8. Mistletoe
This hardy plant was revered by the Druids for its ability to survive and remain green throughout the winter without roots. They harvested it during the winter solstice and used it for medical purposes.
The Scandinavians associated the mistletoe with their goddess of love, and the Romans saw it as a symbol of peace – both possibly leading to our belief that a kiss underneath will lead to a year of good luck and for young maidens the possibility of marriage.
Mistletoe berries are poisonous if eaten and should be kept away from children.
9. Advent calendars
Advent is the start of the Christmas season and begins four Sundays before Christmas. However, advent calendars as we know them today begin on December 1 and count down 24 days to Christmas Eve.
The countdown is said to originate in Germany in the early 19th-Century, with the Lutherans marking down the days until Christmas with chalk on their front doors.
The first hand-made advent calendar was created in 1851.
10. Crackers
Christmas crackers where invented by Thomas Smith, a London sweet maker, in 1846.
He was inspired by French bonbons, which came in twists of colored paper, but Smith also popped in a love motto to his wrapped sweets. Then to add an extra surprise, he included a strip of paper laced with chemicals that would crack when the twist was opened. Over time, the size of crackers increased and he replaced the sweets with a small gift.
The fist Christmas crackers went on sale in London in 1847, and the rest, as they say, is history….
11. Father Christmas – or Santa
The patron saint of sailors and children, St Nicholas lived in Myrna (now modern day Turkey) in the 4th-Century.
His generosity was legendary, and he was made a saint when he died and given his own feast day, originally on December 6th.
Later, this led to him becoming associated with the Christian celebrations around the birth of Jesus.
In Holland, his name evolved to Sinterklaas and then to Santa Clause when Dutch settlers in America brought with them the tradition of leaving out clogs to be filled with presents.
In 19th-Century England, the poem A Visit from St Nicholas, eventually published as T'Was the Night Before Christmas described the jolly, red-face, white bearded Father Christmas that we now know so well.
12. Christmas baubles
By the 1880s the German town of Lauscha, was renowned for its glass industry –producing hand-cast lead and hand-blown glass balls which were sold at the Christmas markets.
Germany remained the main producer of glass baubles up until mass production was developed in the USA, following the two world wars.
13. Mince pies
Mince pies were originally filled with meat as well as dried fruit and spices. It's thought they were brought to Britain in the 13th-Century by returning Crusaders who'd enjoyed Middle Eastern dishes combining meat, fruit and spices.
Often called Christmas pies, they were first oval shaped to represent Jesus' manger.
Later the Victorians left out the meat but retained the three spices, cinnamon, cloves and nutmeg to represent the three wise men.
Tradition says we should eat one mince pie on each of the twelve days of Christmas to ensure 12 months of good luck. Refuse a mince pie and bad luck could follow. Ah, so now we have an excuse to indulge.
14. Nativity scenes
The nativity scenes we know now started back in Rome in the 10th Century. From around the 12th Century, reenactments became more popular and they started to spread across Europe. Static nativity scenes with wooden figures are most common, but in some countries, including Sicily in Italy, you can see living nativity scenes.
15. The holly and the ivy
Holly and ivy are a traditional combination over Christmas. Holly's popularity has its origins in history, when holly was accepted as protection against witches and pagans; it's also said that the the thorns and berries of holly represent the Crown of Thorns worn by Jesus on the cross, and the blood he shed there. Ivy, meanwhile has heart-shaped leaves and are said to be a symbol of Jesus' birth.
16. Church attendance
Christmas Day is an important Christian holiday and feast day, so attending church on Christmas Eve or Christmas Day itself is an important Christmas tradition. It is also – with Easter – the time when most people who don't attend church regularly do go.
What are the most common Christmas traditions?
The best Christmas traditions are the personal ones that are meaningful for you and your family, be that as simple as a nostalgic drive around your local neighborhood to view the houses all decked out in twinkle or gathering with mulled wine and mince pie for Christmas Eve carols or a boogie to Rockin' Around the Christmas Tree.
But there are some widely known ones too, that can never fail to bring charm to the holidays. Here is a list of five of the most classic Christmas traditions...
1. The Nativity. You've sung the carols, you've written the cards... but have you recalled The Christmas Story. For Christian families, this is the origin of all the celebrations.
2. An afternoon decorating the tree. Gather as a family and let everyone get stuck in to decking the halls. Many families have a second tree that can be less perfectly decorated for this very occasion.
3. Leaving Santa milk and cookies. Rudolph usually gets a carrot, too. This tradition differs around the world – in the UK and Australia, families leave out a mince pie and sherry.
4. Drinking eggnog. Traditionally made with eggs, cream, milk, sugar, and often whiskey or rum – it shouldn't be good, but it is.
5. Kissing under the mistletoe. There is no simple reason why this tradition has come about – but it is thought to have started in the 1700s.
What are 5 Christmas traditions for kids?
There are few things as joyful as celebrating Christmas with the kids, and there are plenty of neat ways to make memories as a family. Here are some of our favorites...
1. Elf on a shelf – invite a cheeky elf in to your home for the holiday period and have him get up to all sorts of mischief each night when your littles are sleeping.
2. Create a handmade advent calendar, filled with activities or treats that relate to what your kid really loves doing. It's time to ditch the chocolate!
3. There is a new trend for Christmas Eve boxes, filled with pjs and other goodies to start the fun early.
4. Cozy up to a Christmas movie. We love classics Miracle on 34th Street, Home Alone and Elf.
5. Write a letter to Santa – this is your a chance to great colorful and crafty. And what better way to establish some guidelines around what Santa can and can't bring?
Sign up to the Homes & Gardens newsletter
Decor Ideas. Project Inspiration. Expert Advice. Delivered to your inbox.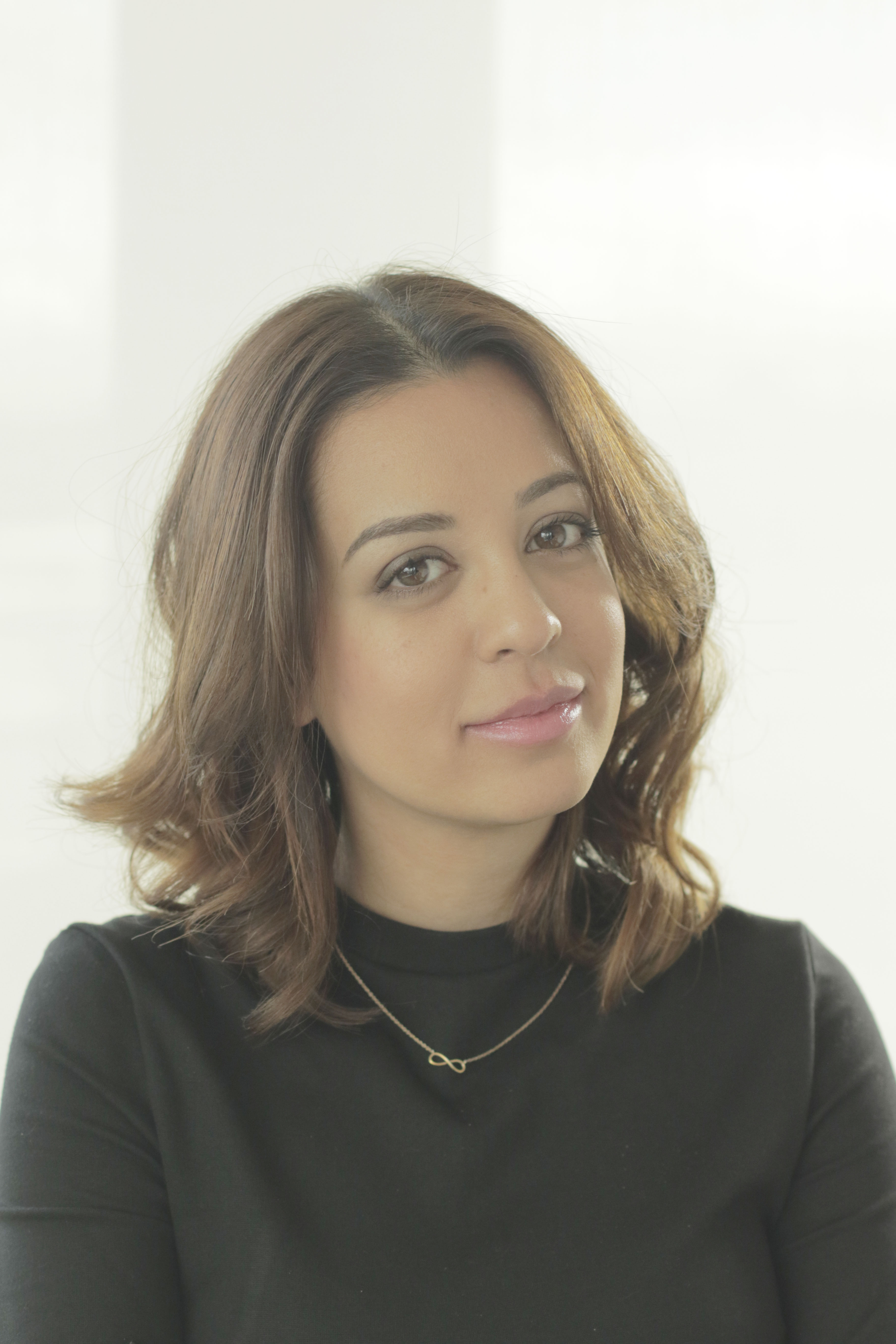 Jennifer is the Digital Editor at Homes & Gardens. Having worked in the interiors industry for a number of years, spanning many publications, she now hones her digital prowess on the 'best interiors website' in the world. Multi-skilled, Jennifer has worked in PR and marketing, and the occasional dabble in the social media, commercial and e-commerce space. Over the years, she has written about every area of the home, from compiling design houses from some of the best interior designers in the world to sourcing celebrity homes, reviewing appliances and even the odd news story or two.