7 modern Christmas decor ideas – for a more contemporary festive feel without the fuss
From unique festive ornaments to bold and bright color schemes, put a modern twist on classic Christmas traditions with our modern Christmas decor ideas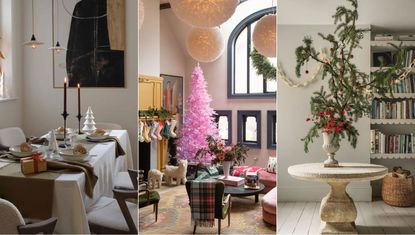 (Image credit: Layered Lounge | Robert and Cortney Novogratz | Jon Day Photography )
Our modern Christmas decor ideas are here to inspire you to add a dose of contemporary Christmas charm to your home for the season.
Christmas decor seems to get bigger, better, and, undeniably, more unique as each year passes, with many of us embracing more modern festive decorating ideas that reflect our personality and beautifully coordinate with our existing interior scheme.
Modern Christmas decor doesn't necessarily have to mean you swap classic Christmas colors for neon brights, or traditional ornaments for novelty designs, it can be as simple as adding a subtle, more personal twist on a much-loved Christmas tradition, making it feel more in-tune with your personality and your home's style.
7 modern Christmas decor ideas for spaces of all ages and styles
'The success in creating a modern look for Christmas decor is to trespass the traditional with an out-of-the-box twist. A fresh twist, a delightful surprise, even something playful while staying quiet and understated with other elements of the overall look,' says, luxury floral designer, Margaux St. Ledger.
For some beautiful inspiration, we've rounded up our favorite modern Christmas decor ideas and asked a collection of design and Christmas experts to share their best advice for embracing a more contemporary Christmas scheme.
Margaux St. Ledger is a Philadelphia-based luxury floral designer. Before establishing herself as an independent designer, Margaux was mentored by award winning floral designers to the stars in Beverly Hills, and she has had the honor of crafting special displays for brands including Tiffany & Co, Zegna and Bulgari.
1. Opt for a more minimalist look
An easy way to embrace a modern Christmas look is by choosing to dress your home for the holidays with minimalist Christmas decor; establishing a more understated and relaxed style.
Hold back on decorating your whole home and enhance a few key spaces with decoration, such as your front door and living room, instead, or opt for a more refined, Scandinavian-inspired scheme, beautifully shown for the Christmas table decor ideas above by Layered Lounge.
When embracing minimalist Christmas decor, decorating with neutrals and earthy color schemes often works well, as well as having a more selective approach to adorning your home with ornaments and decorations – as the old saying goes, sometimes less is more.
2. Prioritize sustainable designs
In recent years, many of us have been swapping out extravagant Christmas displays for a more sustainable and simple approach to help do our bit for the environment and reduce waste.
From embracing DIY Christmas decor, such as pretty paper chains and homemade tree decorations, like beautiful bows for Christmas tree ribbon ideas, to foraging for Christmas foliage and flowers to create beautiful Christmas garlands, using what you already have in your home is at the heart of modern, sustainable Christmas decor.
Harriet Pringle, the founder of second-hand homeware and interior marketplace Narchie, says, 'There are so many ways to decorate sustainably and affordably during Christmas. It is a misconception that you need to purchase dedicated festive items for decoration. Instead, incorporate pieces in your Christmas scheme that you use all year round and simply add festive touches. For example, go all out with candles, as they create a great atmosphere and a lovely glow. Brass or gold candlesticks always look great this time of year, and you can find amazing vintage candlesticks and candelabras that are really affordable. Fresh pine leaves, holly, clementines, pomegranates, and figs also work well as table or mantelpiece decorations. Plus, they can be eaten or composted after use.'
Harriet is the founder of Narchie, a social marketplace for second-hand homeware and interiors.
3. Embrace a contemporary color scheme
'The easiest way of achieving a modern Christmas design is to choose a modern color palette. Instead of reaching for your traditional reds, greens, and golds, try decorating your home in more unconventional colors. Bright yellows and pinks are a great option for a modern scheme; creating an energetic and chic look,' says Emily Piepenbrink from Made Merry.
'When in doubt, add a bit of black. Black is coming into its own as a Christmas color. Adding black to your holiday decor instantly updates your look and adds some great visual depth. To keep from heading into a moody Christmas look, balance your black with metallic, white, or a bright pop of color.'
As 2023 has been the year of dopamine decor and Barbiecore, why not celebrate these colorful interior design trends through your festive decorating? They will be sure to create an uplifting feel in your home during the cold, dark winter days.
Of course, many of us will already have colorfully decorated homes, so simply coordinate with your existing room color ideas and choose festive decorations that complement.
Emily Piepenbrink is the founder of Made Merry, a shop specializing in creating and selling all things Christmas decor. As well as running her business she works with interior designers to decorate clients' homes for Christmas, and has had her work published in multiple magazines.
4. Dress your home with more unique decorations
From unique novelty ornaments for your Christmas tree ideas, we love Anthropologie's selection, to more subtle and stylish pieces, like these beautiful candles, candleholders, and tree ornaments from Lulu and Georgia, there are no rules when it comes to Christmas decor, simply decorate your space in designs that bring you joy and reflect your style.
5. Choose an alternative Christmas tree
The beauty of a traditional Christmas tree, both real and faux, is a non-negotiable for many when it comes to festive decorating, but for the more adventurous out there, there are a whole host of alternative Christmas tree ideas to explore that can create a more modern look.
From stand-out displays of festive flowers and foliage, we adore the sculptural statement that is created through the vase of berries and branches in this living room, to trees crafted from paper, wood, metal and tinsel, re-think your festive focal point with a contemporary alternative.
6. Add a contemporary twist to flowers and foliage
'For modern Christmas decor, rethink your Christmas wreath ideas,' say interior designers, Robert and Cortney Novogratz, 'instead of just one wreath for Christmas door ideas, you can use multiple wreaths as decoration inside your house and create a unique gallery wall – or make a stunning statement with a large, over-sized wreath design.'
From an oversized wreath used for Christmas window decor, as shown above in the Novogratz family home, to wreaths used to dress your Christmas table, remember, wreaths are not just reserved for outdoor Christmas decor ideas.
This year, Anthropologie Christmas wreaths are on their A-game, and this wreath is utterly timeless. The faux pine brings a homely feel offset by bursts of color from the red berries.
Red Leaf Christmas Wreath
Lend a lovely touch of the season to your indoor space with this Leaf Christmas Wreath. This unlit artificial wreath is covered with red leaves and winterberries to spruce up your holiday decor a colorful natural accent.
7. Embrace decorations in more unique settings
From Christmas living room ideas to Christmas porch ideas, there are many areas both inside and outside of the home that are traditionally decorated for Christmas, so for a more modern feel, bring beautiful decorations to the most unexpected of places in your home.
From the bathroom – it can be as easy as decorating the space with a festive candle, such as this Nordic wood design from The White Company, to placing smaller Christmas trees in home offices and bedrooms, nothing is stopping you from getting creative with Christmas decor all over the home.
This kitchen by Layered lounge features its very own Christmas tree and garland – ideal for those who plan on doing lots of festive entertaining and dining.
FAQs
What is the trend in Christmas decorating in 2023?
As well as many of us embracing more modern Christmas decorating ideas, there has been a big rise in paying homage to more retro and traditional Christmas schemes, too.
From rustic Christmas decor that celebrates the beauty of nature through plenty of natural festive accents and grounding color schemes, creating a wonderfully inviting indoor-outdoor feel, to vintage decorations such as paper chains, bows and handmade decorations, a beautiful blend of the old and new will always create an eclectic and eye-catching space.
So, no matter your style or Christmas scheme, there is something for everyone for 2023 Christmas trends.
---
For further Christmas design inspiration from the experts in the know, we explore the Christmas decor trends, as chosen by interior designers in our dedicated feature.
Sign up to the Homes & Gardens newsletter
Decor Ideas. Project Inspiration. Expert Advice. Delivered to your inbox.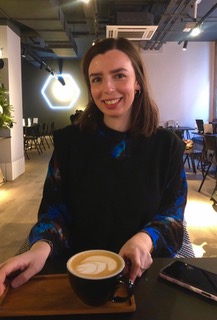 Zara joined Homes & Gardens in February 2022 as a Content Editor. After studying English Literature at University, she worked as an Ecommerce Website Editor, Content Writer and Buying Intern at multiple independent businesses within the luxury retail and lifestyle sectors. Her role at Homes & Gardens unites her love, experience and passion for the world of design and desire to create inspiring written content. She enjoys nothing more than discovering new trends, brands and products, whether that be in fashion, interior design or lifestyle.