10 interior design trends that will shape our spaces in 2023
From a confident use of color to nostalgic influences from days gone by, we speak to the design experts to find out what looks are in for 2023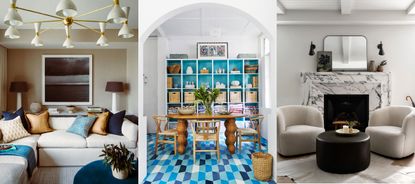 (Image credit: Albion Nord |Alecia Neo | Studio McGee)
With a focus on enduring materials, sustainability and design pieces with permanence, the latest interior design trends for 2023 are anything but fashionable fads.
Of course, the very nature of trends is that they are ever-changing and developing, but the overall feeling for interior design in 2023 is curating an adaptable, comfortable, and inspiring space that can both stand the test of time as well as be at one with your identity and style.
Our edit of the 2023 interior design trends focuses on both the fresh ideas brought forward by designers as well as the long-lasting styles and influences that consistently remain at the heart of interior design.
The top 10 interior design trends for 2023
We cover everything from color to shape, material to styling in our round-up of the top ten biggest interior design trends for 2023 and beyond...
1. The influence of the natural world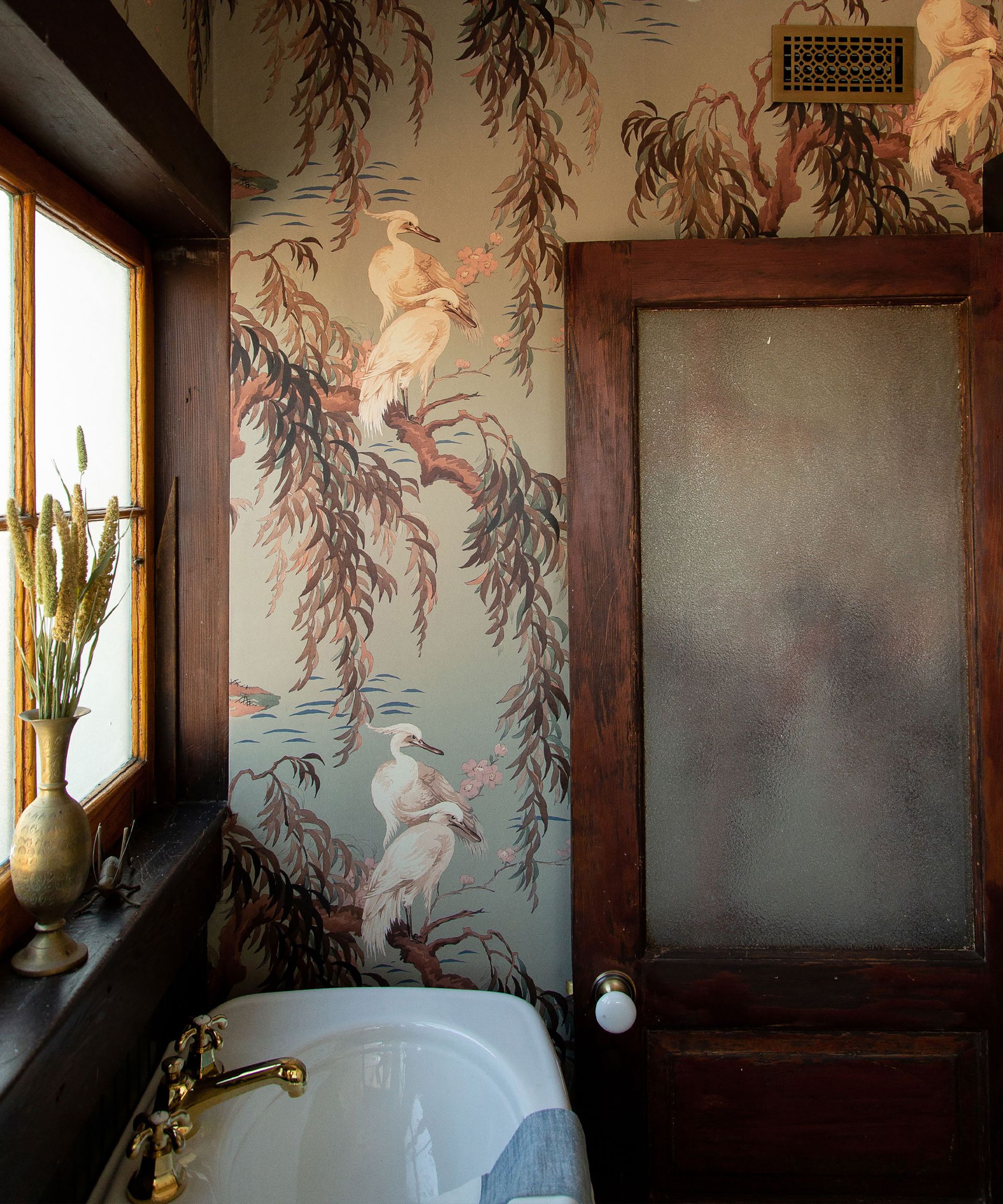 It's fair to say, that one of the biggest inspirations for many when it comes to interior design is the beauty of the natural world. From color palettes rooted in nature to the warmth of wood and the durability of natural stone, establishing an indoor-outdoor feel in the home can be both calming and relaxed and uplifting and energizing simultaneously.
Chris Pask, director at Charlton Brown says, 'our attachment to the great outdoors has increased in the post-pandemic era and we are seeing this translate into the world of interior design. Clients are increasingly looking for a greater connection to the outdoors, whether that is a literal connection via roof terraces, balconies and beautifully landscaped gardens, or more subtle nods to greenery and nature throughout the home. This can take the form of colors, materials and shapes that mimic those found in nature and are known to invoke a sense of calm.'
Beautifully shown in this small bathroom by Jamie Haller, the House of Hackney Zeus wallpaper perfectly complements the original dark wood features and creates an immersive, indoor-outdoor look that feels classic and modern all at once.
2. Layered lighting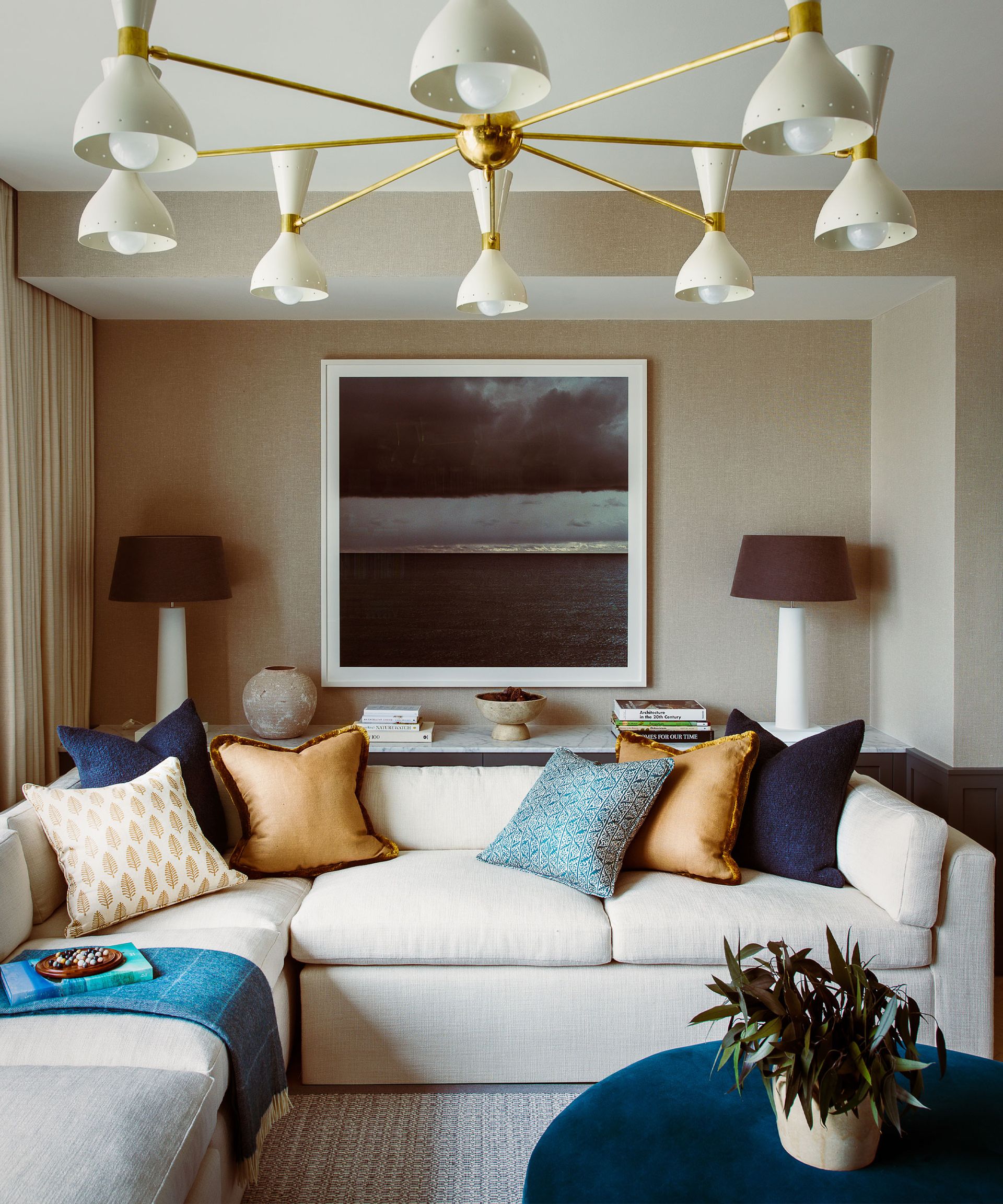 Piero de Marchis, director at Detail Lighting says, 'homeowners are paying far more attention to the way spaces in the home make us feel, as well as their function. Our homes are having to work harder for us than ever before, with an increase in spaces having multiple functions. From open-plan living areas to kitchen-dining zones, the trend for installing multifunctional lighting that can be adapted to suit the room as it's being used is set to continue to rise.'
Gone are the days of simply turning on the 'big light', 2023 lighting trends prioritize using a combination of various light sources in a space. From welcoming pools of light created through cozy table lamps and floor lamps to practical task lighting in a kitchen or study, the right use of layered lighting can transform the mood and atmosphere in a room, and ultimately, help us use our spaces better.
In terms of styles and lighting looks, Ed O'Donnell, co-founder of Angel O'Donnell says, 'arresting silhouettes and unusual materials will conspire to create increasingly imaginative lighting and statement pieces that'll create strong focal points in the home.'
3. Plenty of textural elements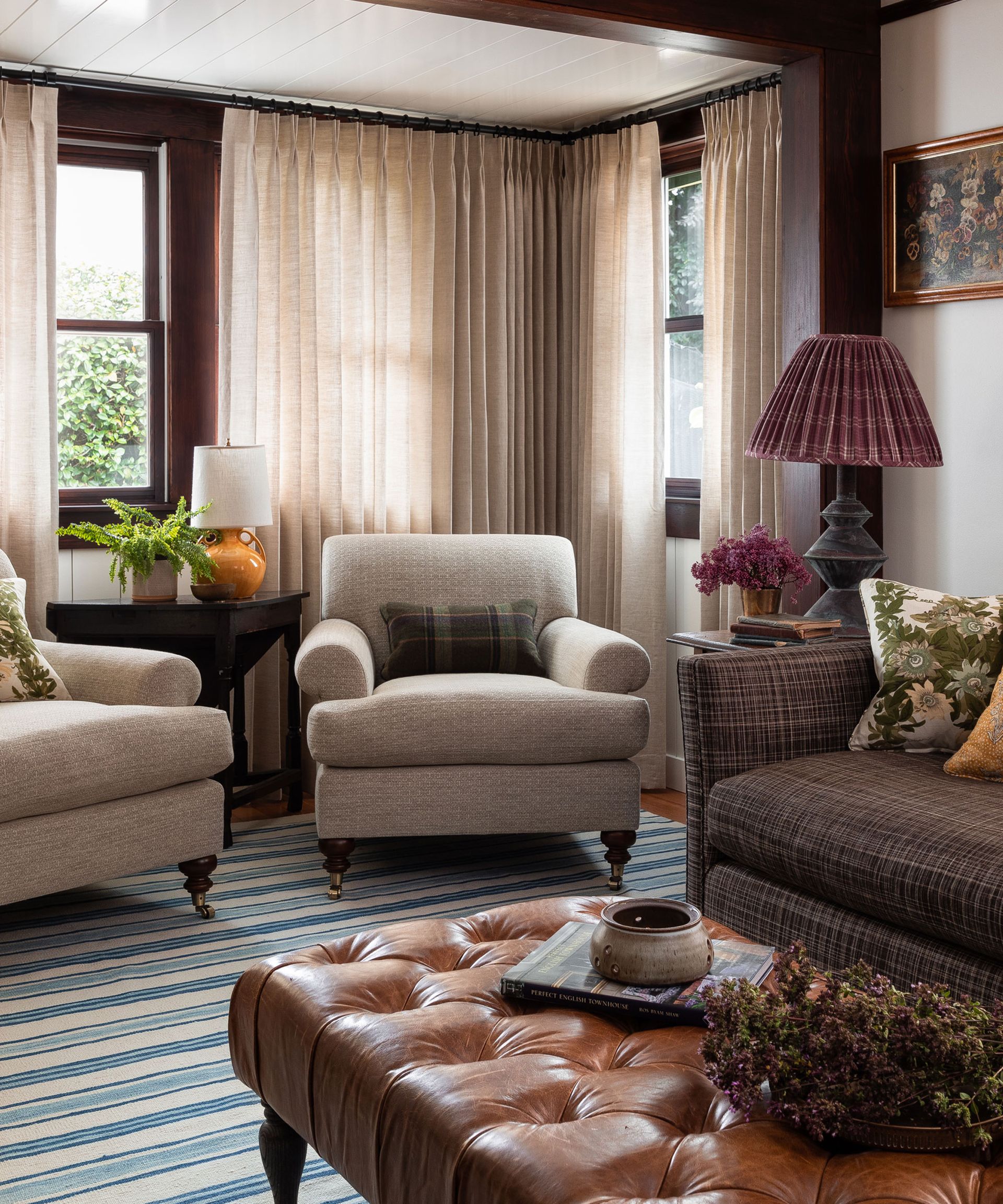 Using texture in interior design will be at the forefront of our decorating decisions in 2023.
More and more of us want to create a home filled with cossetting and cocooning exuberance, and quite simply, without texture, a space will fall flat, it is the perfect way to add depth, dimension, and decadence to a room.
This room by Heidi Caillier Design is abundant with texture and feels wonderfully welcoming and warm. From the mix of materials used across the furniture, from fabric to leather, to the wooden paneling, striped rug, and sheer curtains, the design is rich in cozy character and depth.
4. Seek out sustainable options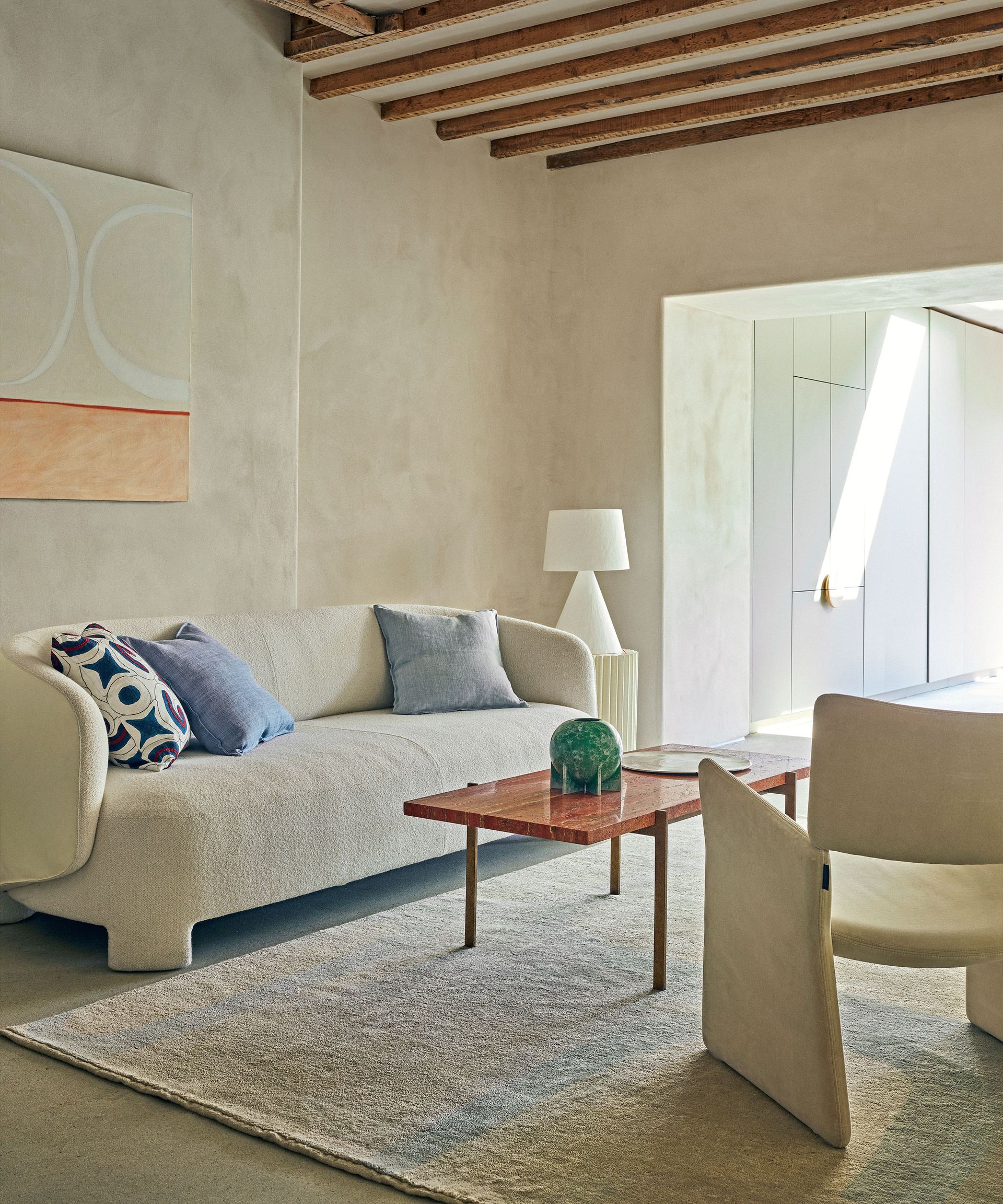 Mor Krisher, head of design at Caesarstone says, 'as designers we need to be the ambassadors of sustainability and the design community should be on the front line of this issue. If we don't design with sustainability in mind, then consumers won't have the ability to purchase sustainable products.'
Sustainable interior design is now more important than ever, and brands, designers and consumers alike are united in producing and consuming products that are better for the environment. From investment pieces built to last to products created through recyclable and renewable materials, sustainability is no mere trend in the world of interiors, rather, it is the start of an important new era of thoughtful design.
5. Curves and arches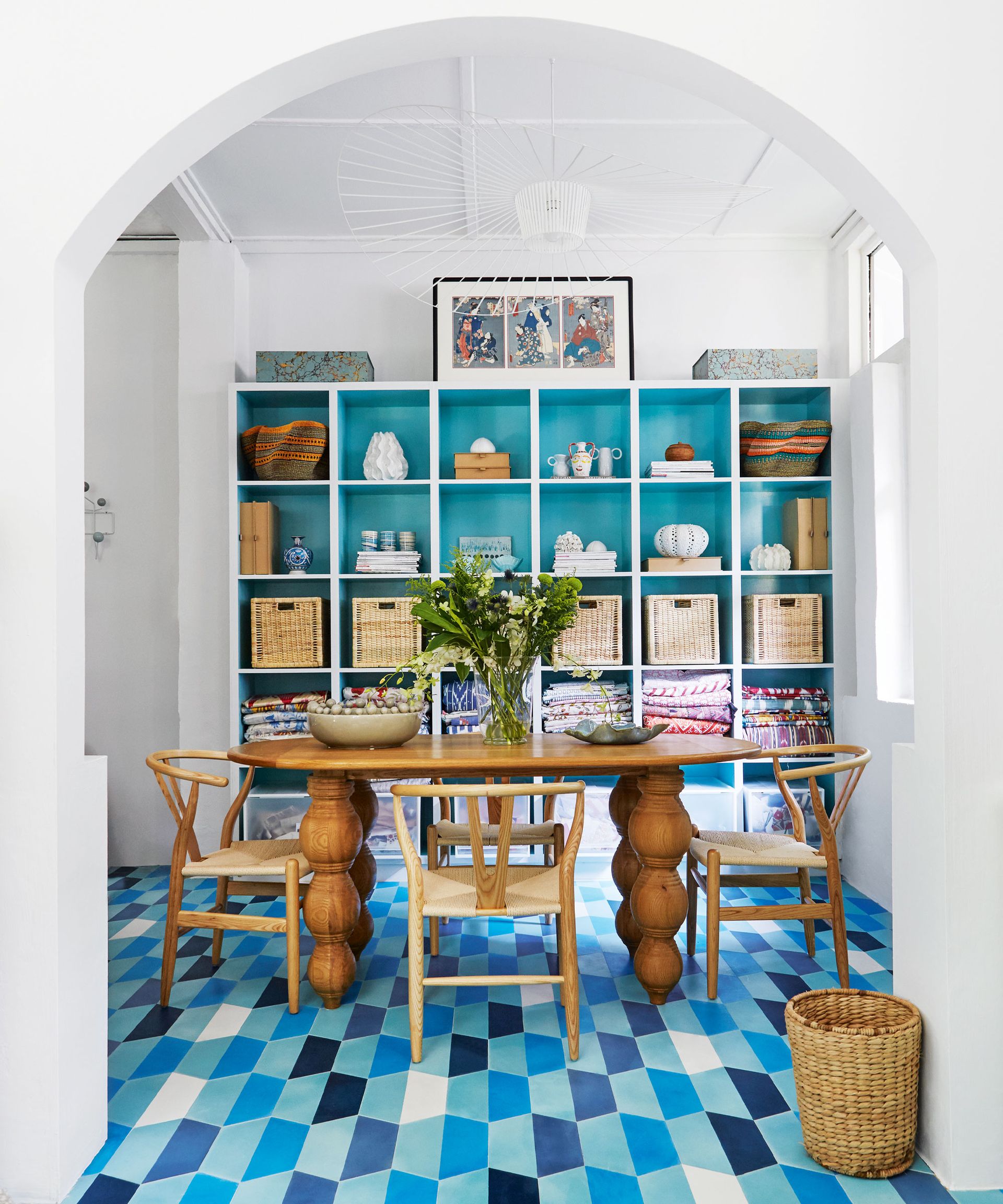 'Edges delimit and mark out a space – avoiding them enlarges the inhabitants' freedom,' says designer Patricia Urquiola.
Sharp angles have been making their way out of homes for a while, starting with upholstery and moving through to surfaces and architectural details. Now, organic curves and fluid forms are taking center stage in everything from lighting to sofa trends and more.
Smooth, rounded edges and curvaceous forms can create a more 'soft' look in a space, helping a room to look and feel more welcoming, relaxing and comfortable. In this dining room, elegantly framed by an arched entrance, the large, oval wooden dining table establishes an engaging and inviting gathering point in the space, with the Carl Hansen Wishbone Chairs beautifully mirroring the tables' curves.
6. Warming neutrals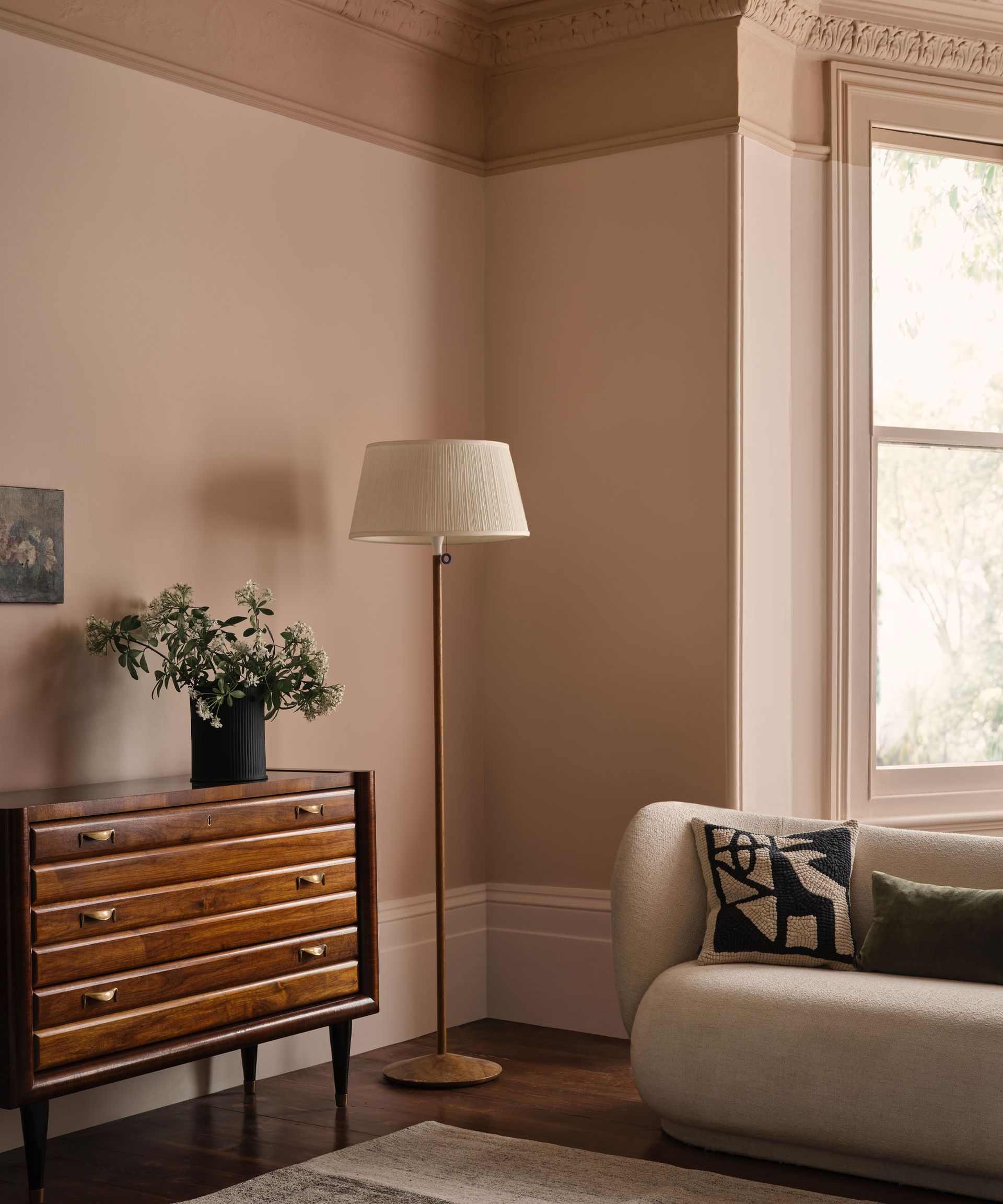 The extensive use of gray and beige are amongst some of the worst trends of 2022 and one of the interior design trends we are quiet-quitting for 2023.
Instead, paint trends and color trends are moving towards more warming and earthy colors in the home, with palettes of pale pinks, soft yellows, and cozy browns working wonderfully as refreshing, new neutrals.
Interior designer Natalia Miyar says, 'delicate pinks, soft neutrals and warm browns are great to use if you want to achieve a natural, modern and uncluttered aesthetic, and they make any room feel cozy and comforting.
These colors can be used as accents in furnishing or the dominant color throughout a scheme. I find that the shades work best when paired together, as their warm undertones create a sense of cohesion between each color.'
7. Statement stoneware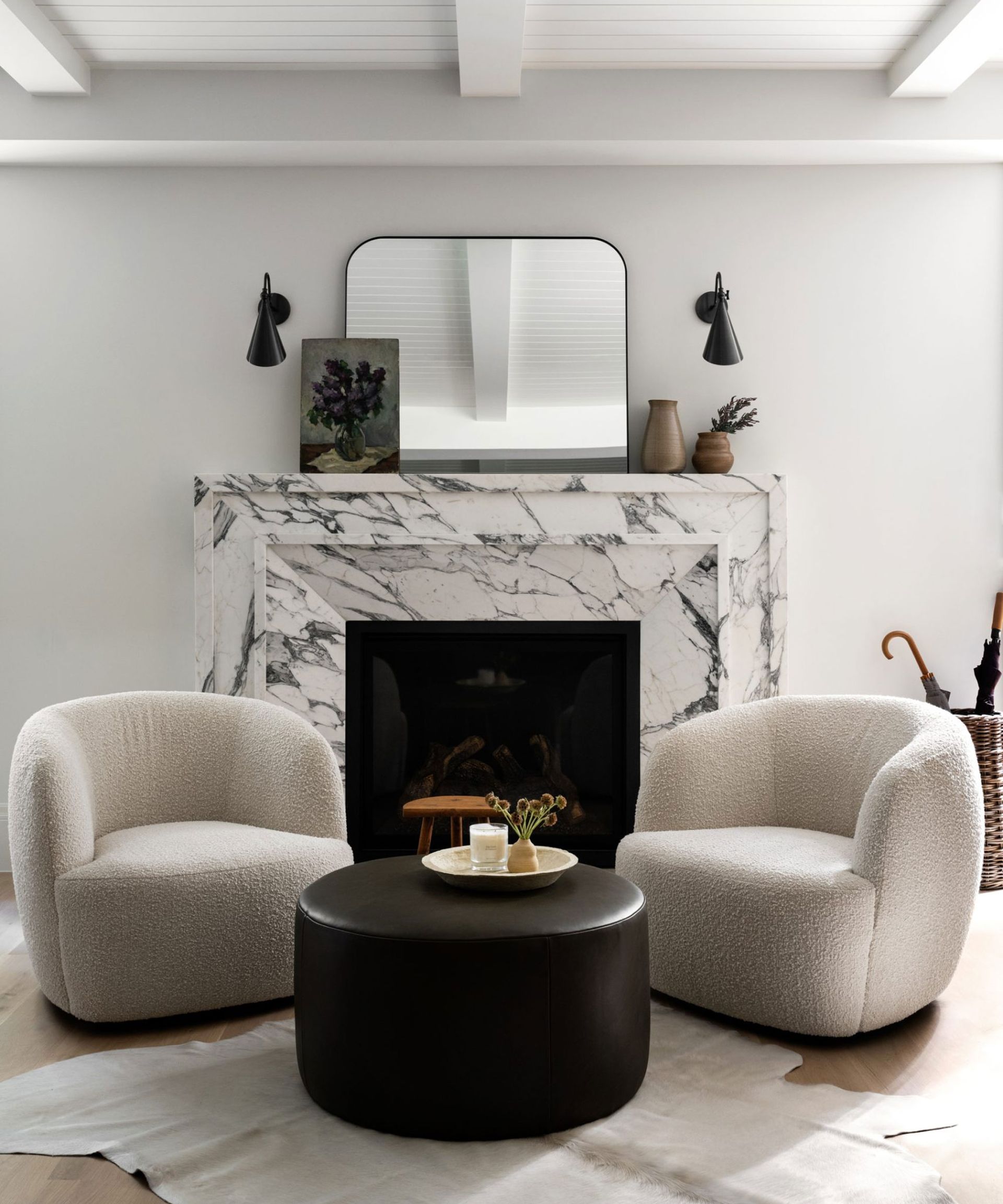 Interior design powerhouse Studio McGee takes us through why statement stoneware is one of their top trends to look forward to in 2023.
'We love good veining and deep contrast in stone, and we're excited to see more of this trend in 2023. We'll see this in a variety of ways, from the stone itself – less common ones like soapstone and travertine, as well as contrasting pairings of stone in one space – to the way it's utilized. It's all about maximalism, a design trend in and of itself.'
The beauty of natural materials such as travertine and marble is undeniably timeless. Most commonly used for bathroom ideas and kitchen ideas, 2023 will see statement stoneware used across the home, from sculptural stone side tables in a bedroom to a stand-out marble fireplace in a living room.
8. A union of the old with the new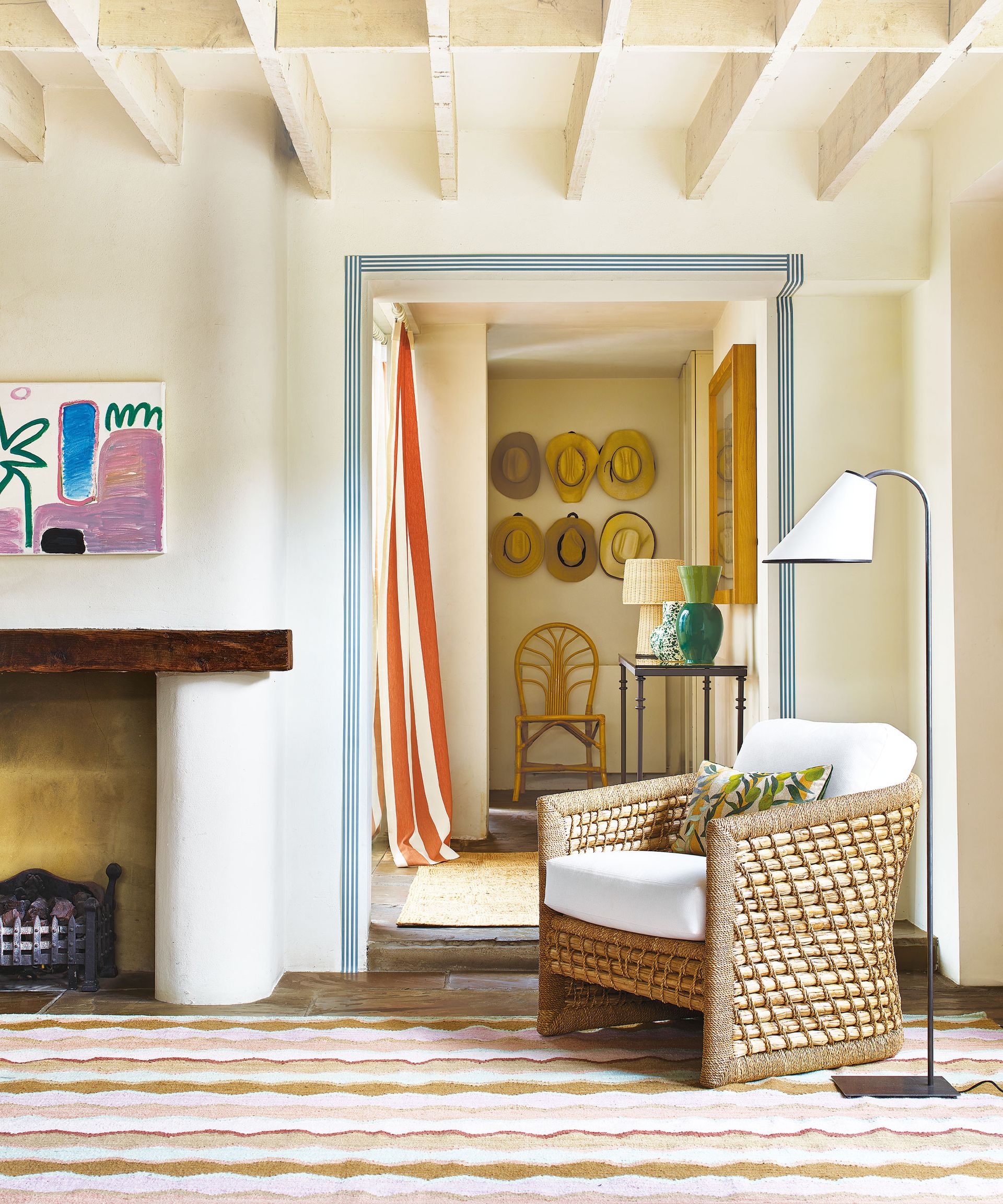 Alfred Newall says, 'design trends are ever-changing, but the way we make furniture is centuries old. My hope is that we marry the modern with the traditional.'
As we cast our minds back for the sense of comfort and assurance that familiarity brings, 2023 will see us breathing new life into historic pieces and uniting styles of the past with design trends of the present.
Charlie Bowles, director at Original BTC says, 'nostalgia has been a huge influence in the way people style their interiors. Social media has led to a resurgence of decade-related trends like brass fittings, unexpected pops of color and creative shapes. Mid-century styles mixed in with modern pieces give spaces a comfortably lived-in look.'
From decorating with antiques and shopping pre-loved furniture to embracing the revival of 70s decor across furniture trends, using an eclectic mix of the old and the new will only make for a home that feels more unique, characterful and authentic.
9. Color confidence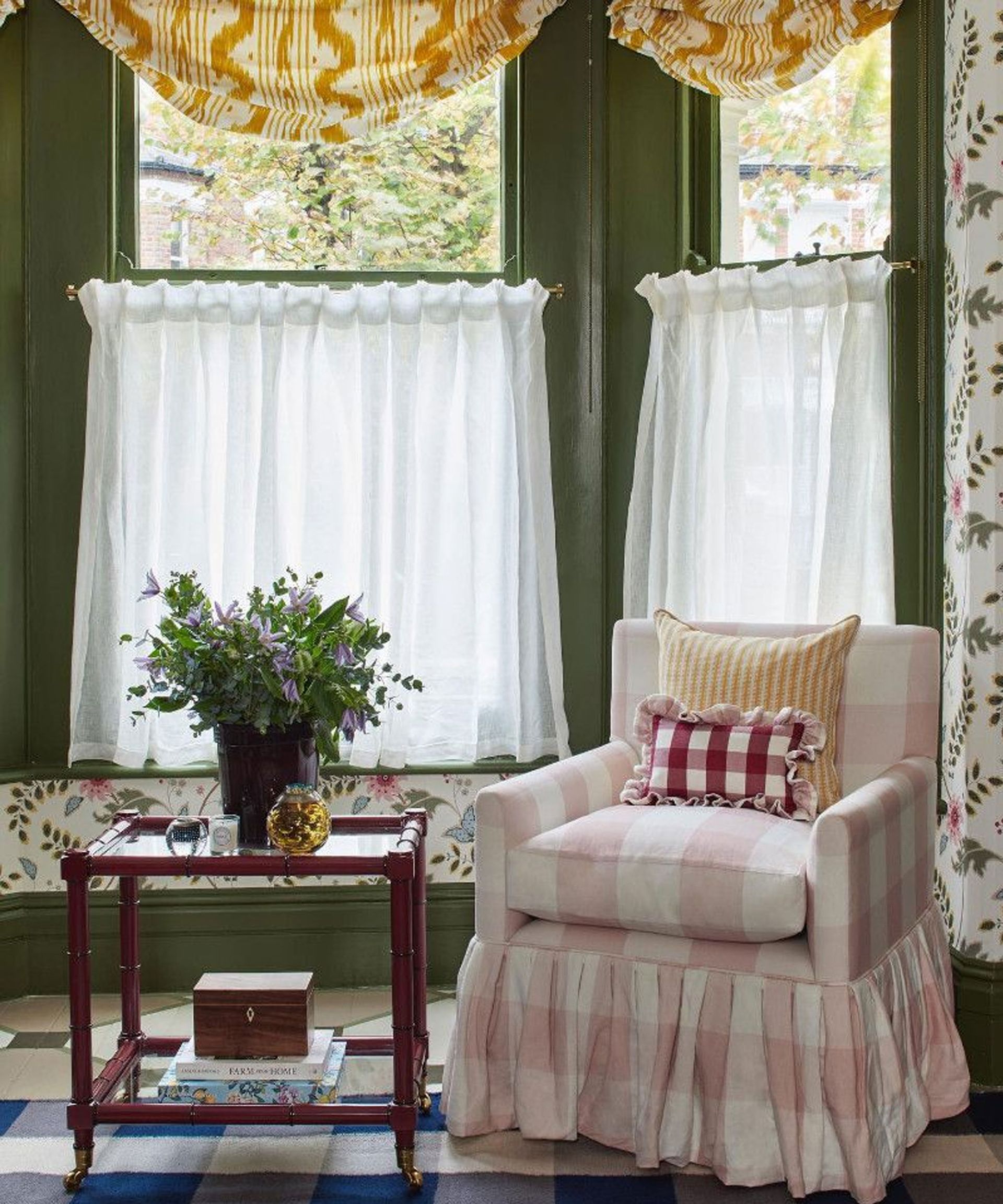 With Pantone revealing their color of the year 2023 as Viva Magenta, and other brands, such as Benjamin Moore, listing their color of the year as Raspberry Blush, this celebration of bold and impactful shades of red embodies how 2023 is the year for color confidence and for embracing more unconventional and striking room color ideas.
'The past few years have dramatically changed people's approach to their interiors and we are seeing consumers really finding their own sense of color confidence in their homes,' says Ruth Mottershead creative director at Little Greene.
Whether you make a statement with ceiling paint ideas or use the color wheel to curate a space rich with elegant contrast, beautifully shown in the living room above by Salvesen Graham, your home is a canvas upon which to decorate with the colors that bring you joy and happiness.
10. Handmade, artisan designs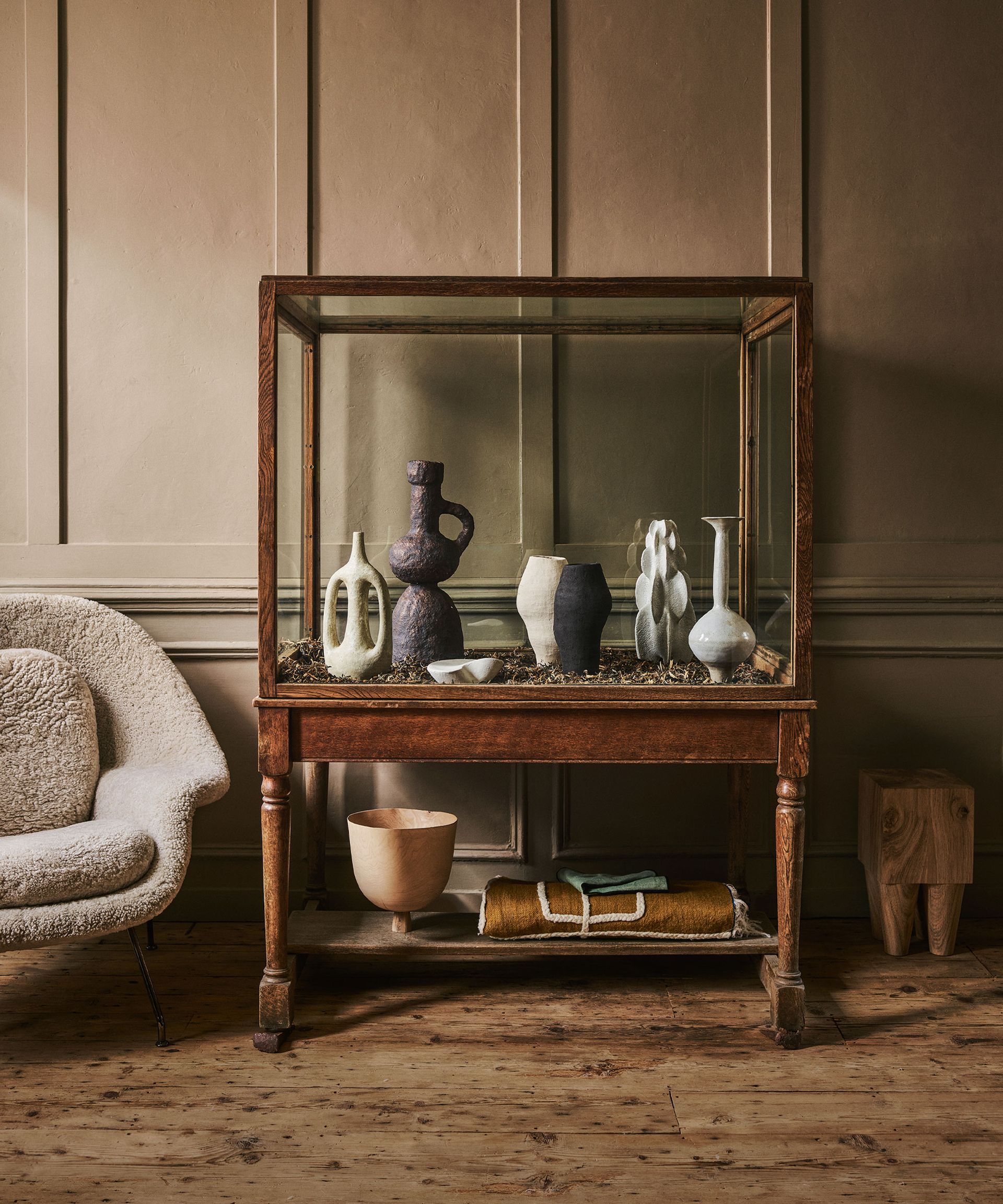 With thoughtful, sustainable design a key focus for 2023, as well as a nod to more nostalgic designs, these 'trends' will not only lead to us shopping more responsibly, but it will also see a rise in 'shopping small', and celebrating handmade, artisan designs and craftsmanship from all over the world.
The shopping experts at the ethical home retailer, The Citizenry, support this and say, 'in dissent from the uber-minimalist trend popular in recent years, consumers are shifting to a more eclectic collector's approach to designing their spaces. Looking forward, this year, we predict consumers moving towards a more decadent, collected home. From Parisian opulence to Mediterranean layering, we expect to see an overlap with maximalism in terms of influence from other cultures this year.'
Through rough forms and rustic, handcrafted objects connected to ceremony, history and travels far and wide, we will turn (back) to a more slow, mindful living and ritualistic life.
Is gray out of style for 2023?
Gray is an incredibly versatile neutral color, and when used correctly, can work wonderfully in homes of all styles and ages, but, as the popular saying goes, too much of a good thing can sometimes become bad, and this is exactly what happened with the decorating with gray phenomenon.
Using too much of one color, such as a neutral like gray, can create spaces that feel cold and lifeless. When working with certain neutrals, we need accent colors and elements of contrast to make the space feel rich with character and depth. As we have discussed, we are moving towards a new era of neutrals, with gray and beige being replaced with more warming and interesting colors such as pink, yellow and even green.
As Martin Waller, founder of Andrew Martin says, 'green is the new gray. The austerity of the gray, taupe age is over. It's the age of all things emerald, lime, forest, pistachio, jade and sage in everything from wall colors, fabrics, cushions, headboards, rugs and curtains.'
Gray room ideas will never be out of style, they just need to be done right.
Are accent walls out of style for 2023?
Accent wall ideas are very much here to stay in 2023.
From beautiful wallpaper ideas inspired by the latest wallpaper trends, to a striking gallery wall, an accent wall can inject color, vibrancy and visual interest into a space.
One of the most popular ways to create an accent wall is through paint. From a simple block-color design to magnificent wall mural ideas, an accent wall can be a chance to truly get creative with color and artistic design.
Andy Greenall, creative director at Paint & Paper Library supports this and says, 'both consumers and designers are turning to color combinations that add drama and intrigue to a space, from neutrals in graduating shades which flow between rooms, to more dramatic color pairings.'
Sign up to the Homes & Gardens newsletter
Decor Ideas. Project Inspiration. Expert Advice. Delivered to your inbox.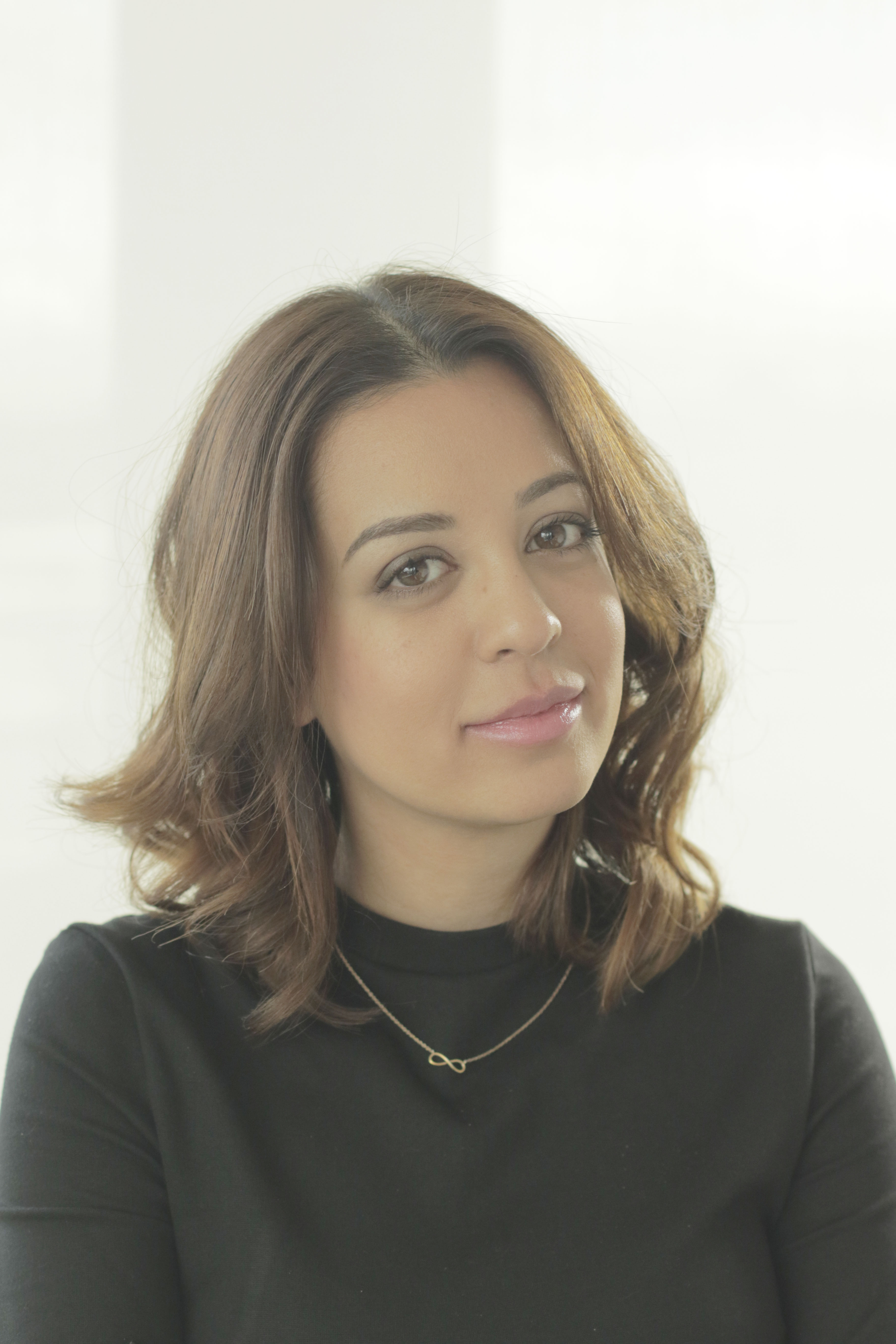 Jennifer is the Digital Editor at Homes & Gardens. Having worked in the interiors industry for a number of years, spanning many publications, she now hones her digital prowess on the 'best interiors website' in the world. Multi-skilled, Jennifer has worked in PR and marketing, and the occasional dabble in the social media, commercial and e-commerce space. Over the years, she has written about every area of the home, from compiling design houses from some of the best interior designers in the world to sourcing celebrity homes, reviewing appliances and even the odd news story or two.