How to mix metals – expert tips for combining finishes perfectly
Discover how to mix metals beautifully and elevate kitchens and bathrooms with these wonderful materials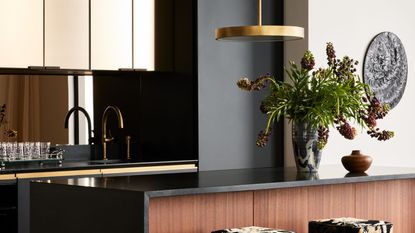 (Image credit: Husand Wife)
When designing a room such as a kitchen or a bathroom, metal finishes can be a fabulous part of the materials mix. But while the safe option is to stick with one throughout the room, knowing how to mix metals can elevate the space further.
Mixing metals successfully in your interior design can make the difference between a luxurious and considered look and a disappointing clash whether it's a case of metal backsplash ideas and cabinet handles in the kitchen or faucets and soap holders in the bathroom.
Here, our favorite designers and experts explain how to mix metals, how to choose the best metal pairings, and how this small detail can make an enormous difference to the style of a space.
How to mix metals
Knowing how to mix metals is as important as understanding how to mix patterns in a room. What's crucial to know about metals, though, is that their finishes, tones, and luster can all change how they work together in a room.
'Combining different metals can be tricky as they often have different surface textures and "brushing" so be sure to put together a moodboard of your chosen materials to avoid clashes,' advises Richard Atkins, managing director at DesignSpace London.
'Metal can be introduced into a kitchen scheme in a number of ways: on the cabinets, as a backsplash, or as a design element, for instance, on the legs of breakfast bar ideas, which creates visual interest.'
Worried that the effect will be too industrial? 'Metallic finishes can work beautifully with other materials such as wood, marble, and terrazzo,' he says. 'This also avoids metal or metallic finishes looking too industrial in the kitchen, and mixing with other styles and materials creates an interesting, eclectic look.'
Lucy Pascall, director of Pushka Home, agrees that planning the combination is key. 'As with any décor decision, to ensure that you can make your interior visions a reality it can be helpful to create a moodboard or Pinterest board to reflect the aesthetic and look you're looking to achieve,' she says. 'Once you've decided on a concept, you can then order sample finishes to ensure everything works together harmoniously.'
1. Use one metal as a dominant base
The first step in mixing metals is to choose one base metal finish that will be used for the larger finishes such as backsplash ideas for kitchens before choosing complementary metals for smaller or less frequently used finishes.
'Consider the function and aesthetic you would like to achieve in your kitchen when choosing your metal finishes,' advises Alex Main, director of The Main Company. 'For rustic kitchens or industrial style kitchens, mixing metals such as coppers and irons will add visual appeal to the space. For more modern kitchens, opt for similar metals in a variation of tones. Alongside your appliances, metal can be introduced through your cabinet hardware, lighting fixtures, countertops and backsplashes.'
It is also important to choose your base metal by considering what works harmoniously with the established finishes in the room, Lucy Pascall advises. 'Different brass finishes will complement different colorways,' she says. 'Therefore it's always important when planning a kitchen renovation or bathroom update to consider how your choice of handles will match with your other fittings and cabinetry or vanity base color.'
2. Use two metal finishes for balance
While interior design usually favors the rule of three, when it comes to how to mixing metals working in pairs is best.
'The number of metals you incorporate into a kitchen will depend on personal style, but it is best not to combine too many different materials together,' says kitchen expert Alex Main. 'Instead, opt for metals in similar tones for a cohesive and stylish final look. Metals such as copper and gold pair perfectly due to their warm undertones, adding softness, especially to spaces and schemes that are darker, such as black kitchen ideas. Metals like stainless steel, chrome, or nickel are cooler, sitting well against white kitchen ideas and modern kitchen designs.'
'As a starting rule, choose to blend two metals but no more,' advises Paul McFadyen metals specialist at metals4U. 'The metal you choose as the dominant color will be the anchor to the design of your room and therefore careful consideration of which is your favorite is really important as this color will be the most prominent feature in the room that creates cohesion. Your dominant metal should be around 70% of the metals in space.'
If you do want to add a third metal finish, consider bringing this in through just one item such as lighting ideas for an interesting accent that does not overwhelm the space.
3. Choose metals that pair well together
Choosing metals that work well together is the most difficult task when mixing metals. One of the best approaches is to consider combining opposites for an interesting contrast that doesn't clash or look too similar. 'Brass, bronze, and dark metals are featuring in our kitchen designs more and more at the moment as clients look for more interesting metal finishes to stainless steel,' says Richard Atkins.
If you want a more pared-back look when mixing metals, consider using metals that are more neutral such as cooler-toned metals. 'Aluminum is an incredibly practical material to use in the kitchen thanks to its superior hygienic quality and ease of cleaning. It works exceptionally with wooden countertops and classic farmhouse kitchen looks that are finished in a similar metallic finish,' says Nikhita Sejpal, of backsplash designers AluSplash.
When combining finishes place samples beside one another in the space so you can analyze the finishes and how they sit together in the right light – as if you were choosing paint colors.
4. Use metals to zone
While we usually use paint ideas to zone spaces, using different metal finishes in a space can equally help to distinguish functional areas in the room. For example, in bathroom ideas, 'a rule of thumb is that metals of the same function should have the same finish,' says Paul. 'Taps, plugs, and shower heads should all be the same finish to be cohesive; in contrast, handles on doors and cupboards should be another.'
But think practically, too. 'Ensure that the finish you use suits its placement in the kitchen,' recommends kitchen expert Alex Main. 'For example, using highly polished metal anywhere that will be frequently touched, such as kitchen cabinets, will result in more upkeep. Instead, opt for a more textured finish in high contact areas for a low-maintenance kitchen.' And the same goes for your bathroom design.
How many metals can you mix?
While there isn't a strict rule on the number of metals you can mix in a space, it is highly recommended that you only use two metals in one space. Any more than two can easily overwhelm the room and make an otherwise luxe look start to feel less upscale or ill thought out – as if you took less care in selecting matching or complementary tones.
Is mixing metals tacky?
For many years combining different metals was seen as tacky or uncoordinated, but today it's a recommended strategy. 'When done thoughtfully, choosing metals that flatter one another can be super elegant and result in a richer and more interesting scheme,' says digital editor of Homes & Gardens Jennifer Ebert. 'Be sure to look at samples together in the room for which they're destined, and in both natural and artificial light to be sure of mixing metals successfully.'
Sign up to the Homes & Gardens newsletter
Decor Ideas. Project Inspiration. Expert Advice. Delivered to your inbox.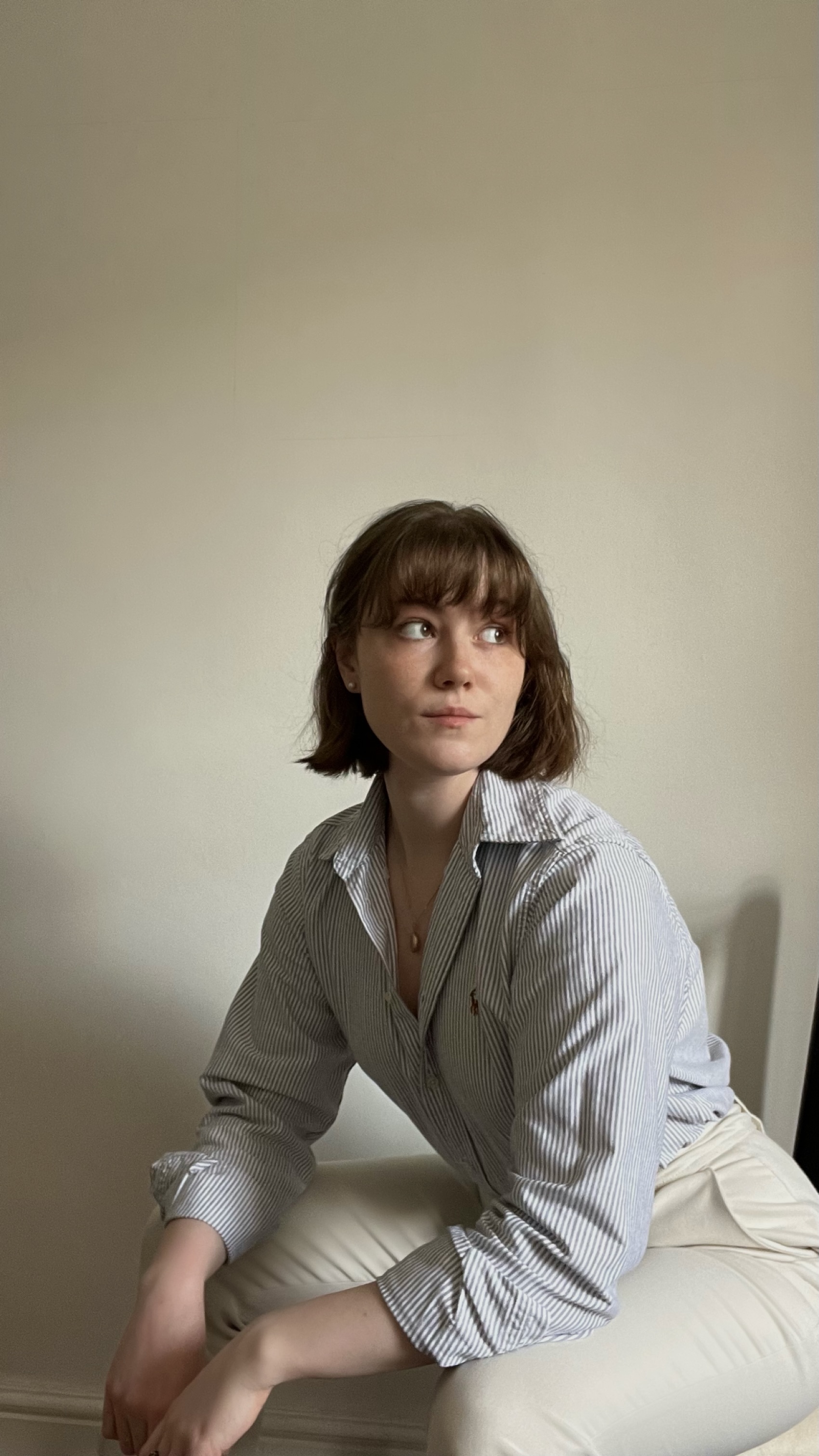 Chiana has been at Homes & Gardens for a year, having started her journey in interior journalism as part of the graduate program. She spends most of her time producing content for the Solved section of the website, helping readers get the most out of their homes through clever decluttering, cleaning, and tidying tips – many of which she tests and reviews herself in her home in Lancaster to ensure they will consistently deliver for her readers and dabbles in the latest design trends. She also has a first-class degree in Literature from Lancaster University.