How to decorate with earthy colors – 6 ways to work with warmer shades
As our love of whites and grays fades, we are seeing a rise is warmer, earthy shades, here's how designers suggest using them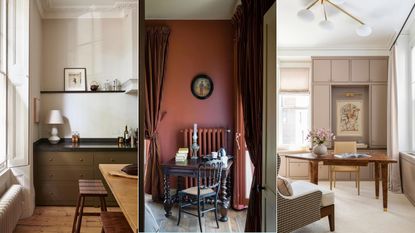 (Image credit: deVOL/Farrow & Ball/Julie Soefer)
Earthy shades are top of color trends right now, and they have been slowly on the rise for months. It's the time of year when we want warmer, cozier color palettes yes, but I think this growing love for warmer, darker neutrals isn't as much to do with the change in seasons but a decided shift away from those cooler neutrals like gray and white that have reigned supreme for decades.
There's been a real change in interior design trends over the last few years - so many trends are more about creating homes that feel like homes. Places that feel like you and really reflect your personality.
Trends like dopamine decor and maximalism are overtaking sleek modern styles, in fact following trends altogether seems to be something we are doing less. And this rise in earthy shades is all part of this shift. As someone who constantly struggles to decide what color trends to follow and tries to decorate my home in a way that just feels right for me at the time, I am loving the change.
However, I am also a long-time lover of white so I need a bit of persuading to paint my home in a plaster pink, or deep beige, or dark brown. So I spoke with designers for their tips on how to decorate with earthy colors, what shades we should be looking out for, and where's best to use them.
How to decorate with earthy colors
'We are slowly moving away from greys and embracing neutrals that offer a more earthy quality, such as stony browns, soft beige, and gentle spice colors.' explains Patrick O'Donnell of Farrow & Ball.
And honestly, these shades are just as easy, if not easier to use than cooler-toned neutrals. You don't have to be as concerned with the room's aspect as these softer colors tend to work under most lights and same with the room's size. That's not to say you shouldn't swatch first as they will appear differently under different lights, so be sure to test before you commit. In terms of versatility, they are as versatile as gray or white too, and can be adapted to suit any style.
1. Layer earthy tones with lots of textures
'An earthy color palette is one of the most versatile there is,' says designer Kathy Kuo. 'Earth tones lend themselves to rustic lodge, coastal beach, wabi-sabi, and organic modern interior design trends and styles beautifully.'
'I find that it's always nice to bring together earth tones with organic materials like jute, stone, reclaimed wood, rattan, and capiz shell. Earthy colors like sand, terracotta, sage, and charcoal really shine when rendered in natural materials, and the effect is both stylish and serene.'
This living room, designed by Urbanology, demonstrates this perfectly. A warmer, earthy color palette already has so much depth and interest, but pair it with layers of natural materials and textures and you really lean into the nature-inspired scheme.
2. Soften a darker scheme by using earthy tones
You can create a lovely light and bright color scheme with plenty of warmth and depth using earthy tones, however, you can also go darker and more dramatic. Choosing to decorate with brown is the ideal way to create a darker scheme, but still keep things soft and inviting too. A deep, earthy brown is far more usable than a dark charcoal grey.
'Nature is always my greatest source of design inspiration and that includes choosing paint colors. I love incorporating very saturated colors that feel natural and reminiscent of the outdoors. In my pantry, I chose the color Aurora Brown. This gorgeous brown with copper and deep burgundy undertones made for such a stunning statement in this space.' explains designer Marie Flanigan.
'Much like the earth, brown is often seen as a solid shade - oozing strength and reliability. This connection to the natural world offers a strong sense of security, comfort, and peace due to the earthy richness that is associated with being grounded, adds Helen Shaw of Benjamin Moore. 'Decorating with brown may seem daunting, however, It's a great alternative for a bolder neutral that stands as a strong focal point in many different rooms within the home - from cozy snugs to luxurious kitchens.'
3. For a classic look chose plaster-toned pinks
If you are looking for a really easy introduction to earthy paints, a not-quite-pink, not-quite-beige, not-quite-brown shade is the way to go. These plaster-like shades are so liveable and so versatile and while they are lovely in softer, more lived-in rooms like living rooms and bedrooms, they are also wonderful as kitchen cabinet colors too.
'I am absolutely loving Dead Salmon by Farrow & Ball. While the paint color name is inspired by a less-than-savory part of nature, the color is truly a perfect pop. I love the slight salmon undertones, but the color takes on a new life in different spaces, sometimes slightly more pink or brown depending on the light.' explains Marie.
4. Add a richness with terracotta
Terracotta is such a wonderful earthy shade and I'm seeing this rich red trend everywhere right now. What I love about the shade is it's so sophisticated and yet it really adds energy to a room, much like a primary red would but you can use an earthy red in larger doses without it being overwhelming.
'Warm and earthy tones such as terracotta, and coral will naturally bring a zest and sense of energy to a room. Oranges and terracotta shades in particular will instantly evoke a feeling of warmth and joy.' explains Helen.
This cozy bedroom is painted in Farrow & Ball's Book Room Red and this is how to do it, don't mess around with accent walls, but commit to the paint and color drench the room.
5. Inject contrast to prevent a 'muddy' scheme
The risk with decorating with earthy colors is that the whole space becomes 'muddied', you can't quite work out each shade and they all blend into one. While this can work in smaller rooms like cozy snugs and bedrooms or spaces that don't get a ton of natural light, you probably do want to inject some contrast - some lighter shades that will lift those warm, earthy colors.
'Tone-on-tone neutrals can be done beautifully, but it's a job best left to professionals. For most people doing it on their own, the key to decorating with earthy colors is to choose hues with high contrast - think brown and off-white or terracotta and burgundy. The risk of decorating with earthy colors that are too similar to one another is that your home ends up looking "muddy," both figuratively and literally.' explains Bethany Adams.
The best earthy paints
Aurora Brown, Sherwin Williams
Aurora Brown, despite the name is actually counted as a red. It's super rich but also super versatile and useable. Take it over a whole room, wood work, radiators, ceiling, the lot, for the full effect. This would also make for a very on trend kitchen cabinet color paired with warm white walls and wood or marble countertops.
Dead Salmon, Farrow & Ball
Dead Salmon is one of Farrow & Ball's best sellers. It's the perfect brown-toned pink that never feels too childlike and saccharine and looks wonderful either paired with lighter warm shades or for something more dramatic a deep burgundy.
---
Decorating with earthy colors is a slight, and comfortable, step away from relying on safer neutrals like white and light beiges. These warmer hues can still be really liveable, but they just add more depth to rooms, more interest, and work particularly well at warming up cooler-toned rooms, or making smaller spaces feel extra cozy and cocoon-like.
Sign up to the Homes & Gardens newsletter
Decor Ideas. Project Inspiration. Expert Advice. Delivered to your inbox.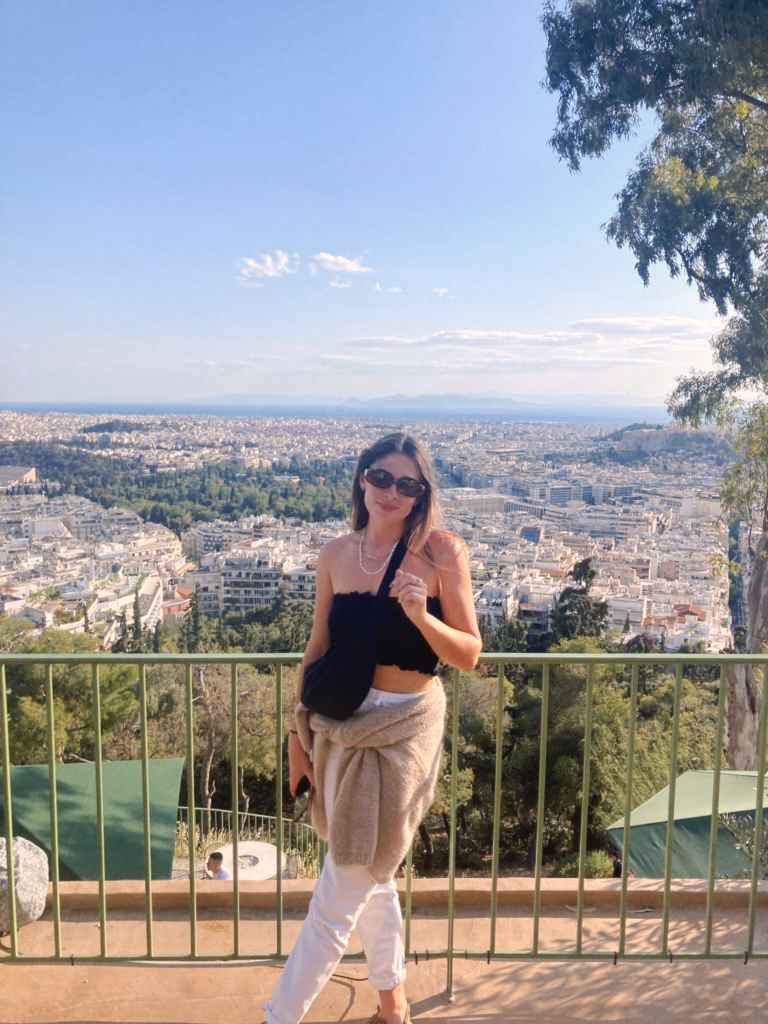 I am the Head of Interiors at Homes & Gardens. I started off in the world of journalism in fashion and luxury travel and then landed my first interiors role at Real Homes and have been in the world of interior design ever since. Prior to my role at H&G I was the digital editor at Livingetc, from which I took a sabbatical to travel in my self-converted van (not as glamorous as decorating a home, but very satisfying). A year later, and with lots of technical DIY lessons learnt I am back to writing and editing, sometimes even from the comfort of my home on wheels.