How to increase natural light in your home – 11 light-boosting ideas
Increase natural light in your home to create a happier and healthier place to relax

(Image credit: The White Company/Jim Lawrence/Drummonds)
Learning how to increase natural light is on the wishlist for so many homeowners. A home that's flooded with natural light is one that is welcoming and that makes us feel relaxed and rejuvenated.
Furthermore, if you increase the natural light in a room, you'll find that colors look more vibrant and the decor looks brighter and more eye-catching. And, it's proven that light, bright houses are more appealing to homebuyers that dark ones.
So, it's no surprise when it comes to house design that we are always seeking ways to boost natural light. Need ideas for a remodel – or even a new build? We have the best ways to increase natural light right here.
Why increase natural light in your home?
There is no feeling comparable to that of the sun on your face, it cannot help but brighten your day. However, it is far from just a nice feeling, natural light has been scientifically proven to boost serotonin – the hormone responsible for stabilizing mood and wellbeing – and as a result, brings with it calmness and peace.
As such, it is no surprise that learning how to increase natural light is so important in exterior and interior design; a home that is flooded with natural light is one that is welcoming and that makes us feel brighter and happier at home.
As well as bringing benefits to our health, there are practical and aesthetic benefits to figuring out how to increase natural light in our homes.
'Increasing natural light is a really simple way of setting tone in a space and changing the mood without having to be in your face about it,' says Marketa Rypacek, managing director at Industville.
From installing more windows to decorating with white or decorating with mirrors, increasing the amount of natural light in a room creates a sense of ambience that you can't artificially replicate; even the best dimmer switch can't beat the setting of the sun to take your room from day to night, while there is no painting that will be able to improve upon the ever-changing feature wall that a window provides.
1. Add a skylight to introduce more sunlight to your kitchen
Adding a skylight gives you the opportunity to increase the amount of light that enters your home, especially if you have no space to add more windows.
'One of the first things to consider is where you would like the light to come in and what effect you're looking to create. Start by looking at the direction of the windows and the sun,' says Scott Leeder, market director at Velux.
'Remember that although roof windows let in daylight all day, depending on the direction your house and room is facing, you'll get more concentrated brightness at different times of the day. Think about where and when, you will need the most daylight in a particular room.'
Glass rooflights can be installed in all types of roofs from completely flat roofs to sloped – even with a pitch between 1 and 20 degrees.
'North-facing rooms generally have a colder, more neutral light throughout the day, away from direct sunlight. These rooms can particularly benefit from rooflights which maximise the amount of daylight you can get into a room over the course of the day,' reveals Scott.
Bear in mind too that top light – light that comes in via roof windows – is significantly brighter than side light – light that comes in via wall windows – so roof windows really do punch above their weight.
2. Opt for minimalist sliding patio doors to create a glazed wall
Patio doors have quickly become a must-have addition to both new-builds and extensions. Installing patio doors offer a large area of glazing, perfect to increase natural light and tackle a dark kitchen or living room. Plus with so many patio door ideas from which to choose, there is sure to be an elegant design that will suit the unique character of your home.
If you're looking to maximize glazing, then you'll initially be drawn to minimalist designs, however, 'it's worth bearing in mind that there are not many days that you will have the doors wide opens so you also need to make sure the doors themselves are nice to look at when closed and suit the style of house,' continues Merry. 'You might find that glazing bars or side lights look better overall while still flooding your home with light.'
However, minimalist designs are great for a contemporary scheme, offering a seamless link between your home and garden, the narrow sight-lines of aluminium provide unrestricted views and maximize the amount of light.
3. Paint your kitchen white to help reflect natural light
White is one of the most popular colors for a kitchen and there is an endless number of white kitchen ideas available – from traditional white kitchen ideas to white kitchen backsplash ideas. White is a reflective color, meaning that it reflects light back into the room rather than absorbing it (as is the case with darker colors). As such white walls, flooring and accessories are a great way to increase natural light.
Despite its ubiquity, Helen Shaw, director of Benjamin Moore UK believes it is the most misunderstood shade. 'White paints can feel differently depending on the type and orientation of the light that hits it and of course dependant on whether it has been tinted. Simple, clean and classic, the best white paint colors stand easily on their own as a design element. Whites are versatile, timeless and have the power to make a room feel spacious and fresh.'
Be sure to test several different shades of white to decide which is best for your space – decide whether you want warm undertones, perfect to increase natural light in vintage kitchen ideas or a cooler touch to complement modern kitchen ideas.
Regardless of the tone you choose, white is the perfect choice for rooms where you want to increase natural light as white reflects light back into the room, rather than absorb it.
4. Brighten your bathroom with a roof lantern
It is often a challenge to increase natural light in the bathroom, as you have to juggle illumination with privacy. Semi-opaque blinds are often a solution that lets some light through while obscuring visibility, however, this does limit the amount of natural light that can flood into the room.
A large roof lantern, or even just a skylight, solves both of these problems. Expansive areas of glazing fill the room with light and, showcasing the bright blue sky, floating clouds and overhanging trees provide a beautiful backdrop to your bathing. Since the glazed area is above it also means you can't be overlooked.
Go even further to increase natural light in your bathroom by adding a freestanding bath finished with a reflective metallic surface and pair with white walls and white marble floor to help the light bounce around the room.
5. Try lower-cost solutions to increase natural light
Before considering a renovation project, ask yourself whether you can increase natural light levels in your room without renovations?
Try lower-cost solutions before embarking on a major project. Start by assessing the furniture in the room in question. Is it too large for the space, does it make the room feel smaller and as a result darker? If so, it might be worth opting for more minimalist options that are lighter in color. Rearrange your remaining, light colored furniture so that it's angled towards the window, this will help it to reflect more light into the room.
Employing these cost-effective options will undoubtedly increase levels of natural light, but they will also provide you with breathing space while you decide on whether you need a more substantial solution, and select which is the best option for your home.
6. Opt for light colored, polished stone floor to reflect light
We all know that dark wall colors absorb light and therefore lead to darker spaces but it's important to not forget that the same rules apply to the floor.
While you might not want to pick a bright white floor tile, opting for a lighter grey will help to reflect light back into the room and increase natural light in the space. Opt a flooring with various depths of color as this will be more generous with marks and staining and select a polished finish that will help to further reflect light.
There are lots of light stone flooring types to choose from as well as bright bathroom floor tile ideas and kitchen floor tile ideas, which will make it easy to choose the right material and design for your space.
7. Consider natural light when planning an addition
When planning an addition, the different ways to increase natural light should be an essential part of the discussion. Glazing is a key way to increase natural light and you should figure out: the number of windows you want in your new addition; whether you want patio doors or a glazed wall; as well as discussing orangery or conservatory ideas .

'Bright and airy spaces are a natural tonic and lift the spirit, and what better way of achieving this than designing your home with glazed walls of light. The benefits will be felt at all times of the year and a little winter sunshine will flood a room with light and warmth,' says Lisa Morton, managing director at Architectural Bronze.
8. Add mirrored surfaces for an easy way to increase natural light
In the kitchen, install a mirrored backsplash which will not only add an elegant touch to your scheme but will also reflect light back into the room.
If opting for wall tiles, pick a glazed design, and pair with a bright quartz countertops which also has a similar effect.
'Glass is an excellent finish for kitchens. Not only do glazed cabinets break up the monotony of repetitive, solid fronted doors but they maximise the flow of light into darker corners,' explains Tom Howley, design director at Tom Howley. 'Lighter wood finishes and paint colors also work well to expand the perceived space of your kitchen. Pair light tones with very light-colored countertops, and your kitchen will look spacious and airy,'
9. Patio doors are not just for the kitchen or living room
Patio doors are not just for ground floor rooms. Consider adding patio doors to a bedroom extension. It will provide beautiful views of the garden and flood the room with light. Pair with a clear perspex guard that will offer protection without impacting the view.
10. Trade solid walls for glass in an entryway
If you're trying to link together two parts of your home while also wanting to increase natural light, then a glazed link or entryway is the perfect addition. Rather than a hallway or corridor constructed from brick or other building material, which will be dark and require artificial lighting, a glazed link floods the space with light.
Creating the feeling of being outdoors, while still being in the warmth, it will link together to parts of the home and, when doors are open, allow light to flood into the adjoining room as well.
11. Replace solid internal walls with glazed panels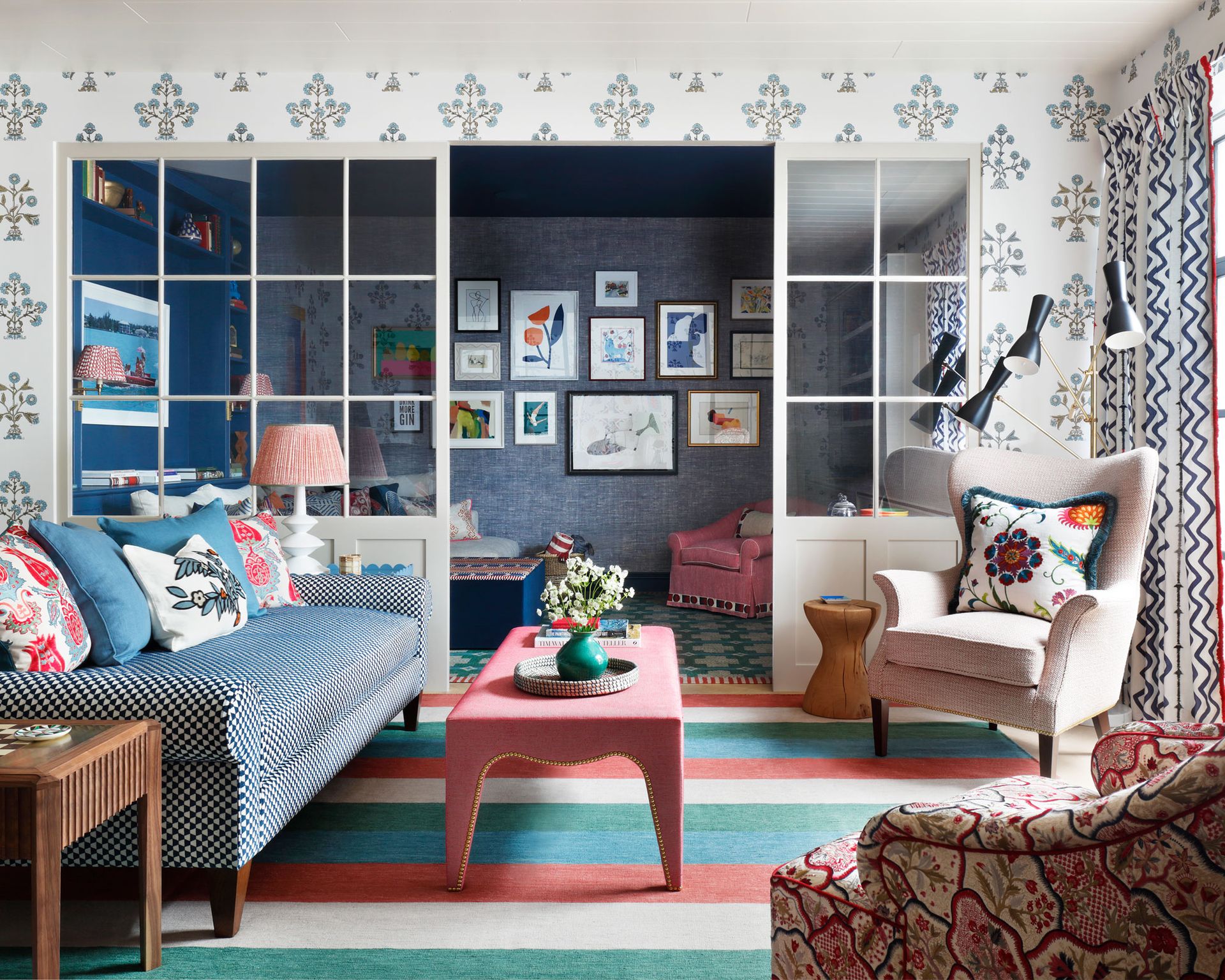 Broken plan living room ideas are a perfect compromise between the need to divide spaces for practical reasons – such as a bit of peace and quiet – and the desire to flood every corner of every room with natural light.
Glazed internal panels are a great solution – and can be broken up with framing for visual interest.
How do you bring natural light into an internal room?
You can bring natural light into an internal room by decorating in light colors and increasing the amount of reflective surfaces. 'The key is to use high-gloss paint because it creates a more reflective surface,' advises Stacy Lewis, interior designer at Eternity Modern.
'Use mirrors or other reflective objects as a way to bring in more natural light. Allowing the light to add light around the space makes the room look larger. If you want an endless amount of reflections, you can place mirrors at either side of the room, adding depth,' advises Marco Bizzley.
How can I maximize the sunlight in my house?
You can maximize the sunlight in your house by increasing the amount of glazing –whether this comes in the form of adding more windows, glazed patio doors or a glazed extension. The more sunlight that can enter your house, the brighter your home will be.
If you are not considering a large renovation, then a mirror is a great way to increase natural light in your house. Despite being a simple addition, if positioned opposite the window, a mirror can have a transformative effect.
'Hanging mirrors opposite windows is a great way to flood light in a small space and make it feel bigger, reflecting nature back into the room,' advises Xander Shreenan, interior designer at Dowsing & Reynolds.
Sign up to the Homes & Gardens newsletter
Decor Ideas. Project Inspiration. Expert Advice. Delivered to your inbox.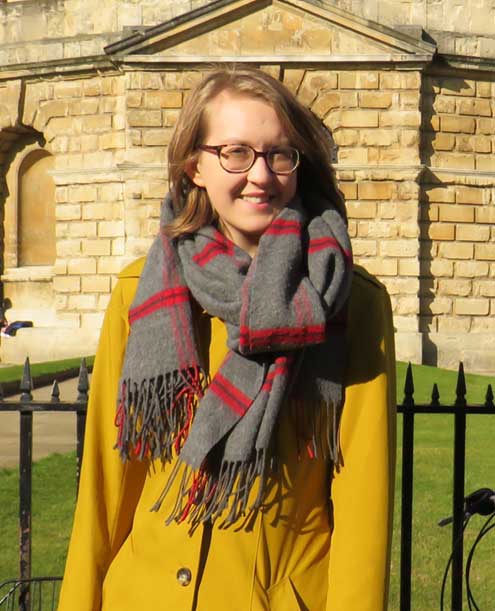 Content Editor and Sub-editor
Having graduated with a first class degree in English Literature, Holly started her career as a features writer and sub-editor at Period Living magazine, Homes & Gardens' sister title. Working on Period Living brought with it insight into the complexities of owning and caring for period homes, from interior decorating through to choosing the right windows and the challenges of extending. This has led to a passion for traditional interiors, particularly the country-look. Writing for the Homes & Gardens website as a content editor, alongside regular features for Period Living and Country Homes & Interiors magazines, has enabled her to broaden her writing to incorporate her interests in gardening, wildlife and nature.