How to make a narrow room look wider – 8 tricks interior designers' use to optically broaden a tiny space
Increase the visual appearance of awkwardly sized rooms with these interior designers' solutions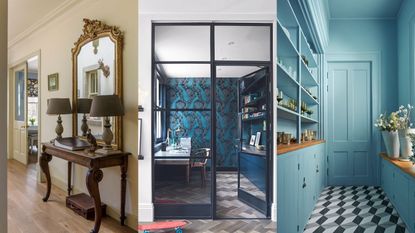 (Image credit: Polly Eltes / Future / Benjamin Moore)
When stuck with an awkwardly shaped room, you may wonder how to make a narrow room look wider. Although narrow rooms can pose a lot of logistical challenges, there are several ways to visually expand the space without compromising on style.
Much like small room ideas, playing with pattern, scale, and layout amongst others can all influence how a space feels both aesthetically, and, arguably more importantly, spatially.
We have spoken to some of our favorite designers to hear their tips and tricks on how to make any narrow room look wider
How to make a narrow room look wider
In a narrow space, clever use of visual tricks such as pattern, paint, and furniture is crucial if you do not want to sacrifice style for illusion. No matter if you are working with long living room ideas, narrow entryway ideas, or even trying to expand your narrow kitchen ideas, these tips could help you make a space that works well for you.
1. Don't cramp furniture in a narrow space
Much like making a small room look bigger, furniture layout is key to creating the illusion of a wider space. Quite often, space is often a luxury in narrow rooms, with large, blocky furniture cramping the room and creating the appearance of a much narrower space.
'In smaller homes, ideally look for multifunctional pieces to save on space,' recommends Sophie Ashby of Studio Ashby.
Ensure furniture selections are chosen in scale with the space. Lower-backed items or furniture with exposed legs create airiness and reduce their visual weight, allowing light to traverse the space more easily and create the illusion of a wider room.
You may also want to consider using furniture that can be stored away when not in use. Using minimizable furniture than can be made smaller when needed increases the amount of useable floor space and, in turn, make a narrow room appear wider. Using furniture such as this can also help you to respect furniture clearances, allowing better flow.
2. Work with patterns for spatial illusions
'Wallpaper ideas are a wonderful tool for creating an illusion of depth, place a bright large-scale wallpaper design at the end of a long narrow space to draw the eye, making the end wall appear closer,' suggests Kate French, creative director of wallpaper specialists, Dado. 'Designs with a horizontal aspect within the pattern such as Sapowaydidi by Amechi for Dado will also create the illusion of width, again bringing the appearance of increased width to a wall, hang horizontally or opt for a stripe if you're looking to create the appearance of height.'
Using line in interior design is an age-old method for playing with the proportions of a room and can be easily applied through wallpaper. Lined patterns can manipulate the way we see a space, drawing the eye in specific directions to widen narrow rooms. Apply patterned wallpaper so that it continues from wall to wall seamlessly, blurring the distinction of where one wall ends and another begins, making the room appear wider.
3. Consider mirrors to lighten and widen the space
Using mirrors to visually distort a space is nothing new, and you will likely hear this advice repeated throughout the design world. Mirrors are one of the most effective ways of expanding space, adding depth as well as character, so it is an ideal solution to making a narrow room feel wider.
'You should pay special attention to the even lighting of the room. With the help of a mirror, you can also create the illusion of a larger space than the real one,' says Finnish designer and home stylist, Johanna Lehmuskallio. 'A large mirror placed horizontally, on the other hand, widens it.'
4. Use paint for a practical illusion
Paint ideas are some of the most accessible ways to visually change a space and make a narrow room look wider – and there are a few ways you can go about it.
'If you are working with a long narrow space, you can use a darker colour at the end to draw the eye through the space and make the area feel more spacious,' suggests Helen Shaw, UK director for Benjamin Moore. This prevents the space from feeling 'tunnel-like' continues Patrick O'Donnell, Farrow & Ball's brand ambassador.
'This can be done using a shade or two darker than the other wall colors for a more subtle approach (think Ammonite on three walls and Purbeck Stone on the accent wall) or be bold and consider something stronger such as the deeply elegant Sloe Blue for the accent.'
'Alternatively, you could paint the entire room in one color,' Helen proposes. 'Remember to use the appropriate finish for each surface,' adds Patrick 'this will also provide a subtle contrast through the different sheen levels.'
5. Compartmentalize your space for effective zoning
Long, narrow rooms lend themselves to multifunctionality. For example, you may have a living room doubling as a home office, so dividing the room in two can take advantage of its length. The most efficient way to do this is to compartmentalize the room with effective zoning.
'Rugs are such an opportunity to create an abstract piece of art, but also to create zones within a space,' explains Charu Gandhi, founder of Elicyon. Zoning spaces allow for a more efficient flow, which, in turn, makes the space more liveable and comfortable.
'A narrow room can also be made to look larger with the help of a large, impressive carpet,' adds Johanna. 'However, you should avoid a long carpet, as it would emphasize the narrow space.'
6. Light the space liberally
Narrow rooms can pose difficult to add lighting ideas to, especially living room lighting ideas that rely on a mix of ambient and task lighting. In addition, narrow rooms tend to appear dark or dingy as they often have little natural light.
Narrower spaces may not allow for a range of floor and table lamps around the room, so finding creative lighting solutions is paramount as adding light can create the illusion of a wider room.
'Narrow rooms may seem small, so in such spaces, you should use natural light, which makes the room look bigger and more attractive,' explains Johanna. 'If the window in the room is on a narrow wall, you should place the curtains away from the front of the window to the sides, the entire width of the wall. This gives the impression of expanding the space.'
To supplement natural light, consider using pendant lights, especially in narrow bedrooms, as opposed to table lamps to add functional task lighting.
7. Create the illusion of height
Although adding height to a room may not seem to address the narrowness at first, drawing the eye upwards can distract from the room's overall width and give the appearance of spaciousness.
'Consider hanging curtains high up towards the ceiling to give the impression of height in a room, and making them long enough to pool on the floor,' suggests Charlotte Rey, of Campbell-Rey. 'If you're having curtains made, a pelmet in an interesting shape is a fun way to make something special. The house or room itself can inform the shape – whether referencing a historical detail or following the architectural proportions.'
Another way to make living room ceilings look higher, for example, is to emphasize existing architectural features such as beams or intricate plasterwork or consider ceiling paint ideas to introduce a new and interesting focal point.
8. Be smart with storage to reduce visual clutter
When making a narrow room look wider, introducing storage may be the last thing on your mind. However, integrating storage such as built-ins can help reduce visual clutter as well as look purposeful.
Clutter can cramp up even the largest of rooms, so hiding these items away can automatically increase the sense of space and widen the room.
'I take great satisfaction in enhancing small spaces, which is ironic because I've spent most of my career designing very large ones! Somehow I get more pleasure out of the ingenuity needed for the little spaces,' says Guy Goodfellow. 'Build storage upwards to draw the eye towards the ceiling, and used mirrored cabinetry to help light bounce around the room,' he suggests.
Which way do you run flooring in a narrow room?
When adding flooring with a grain or pattern such as wood, lay it perpendicular to the longest wall to prevent elongating lines making the room seem narrower. The patterns introduced in perpendicular wood flooring or patterned carpets and tiles help to visually widen the space.
What colors make a room feel bigger?
A narrow room can be made to look wider and larger using soft-toned paint such as off-whites, neutrals, blues, and greens. Using lighter colors will help the room feel brighter and more inviting, and stave off any unwanted feelings of dullness.
Sign up to the Homes & Gardens newsletter
Decor Ideas. Project Inspiration. Expert Advice. Delivered to your inbox.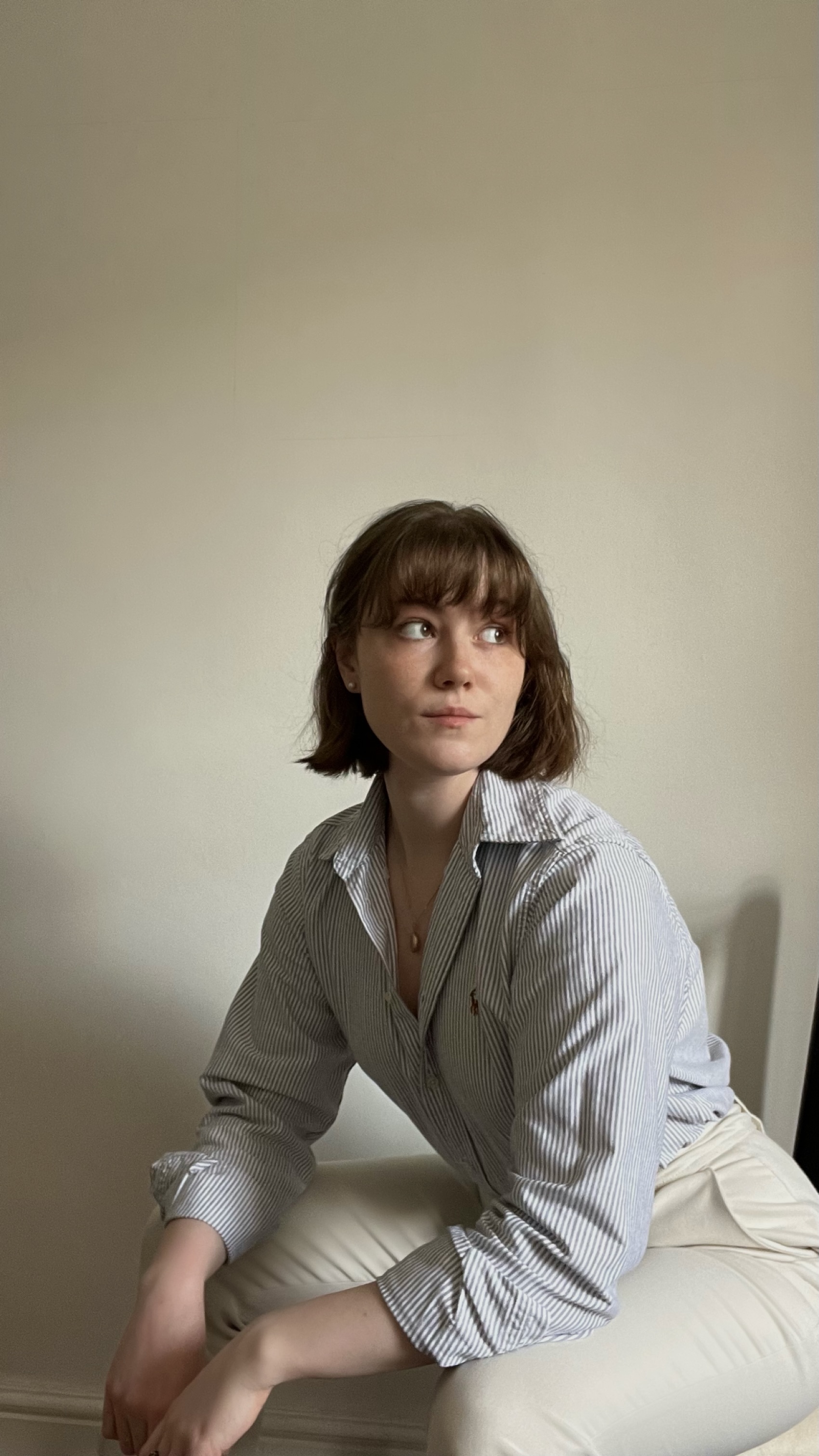 Chiana has been at Homes & Gardens for a year, having started her journey in interior journalism as part of the graduate program. She spends most of her time producing content for the Solved section of the website, helping readers get the most out of their homes through clever decluttering, cleaning, and tidying tips – many of which she tests and reviews herself in her home in Lancaster to ensure they will consistently deliver for her readers and dabbles in the latest design trends. She also has a first-class degree in Literature from Lancaster University.