Installing patio doors – get the lowdown on fitting
Discover the essentials on installing patio doors for a successful home improvement project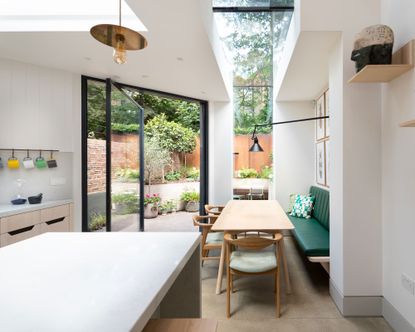 (Image credit: Fraher & Findlay/Adam Scott)
Installing patio doors provides easy access to the outside of a home, be it a patio or a porch – or perhaps to a sunroom.
They can also maximize the light that reaches interiors, and provide great views to the backyard.
But whether you opt for sliding, folding or French doors, or options such as pivot doors or pocket doors to complement your patio ideas, it's important to get in the know about the steps necessary for a successful installation.
Here, we provide the details on how long the project will take, what it will cost, and finding a supplier.
How much does installing patio doors cost?
Frame material, panel size and the type of glass used will all affect the cost of your patio doors. Typically, purchasing an off-the-shelf product will save you money over ordering a system that's custom-made to your measurements.
Bear in mind though, if you're fitting the doors into an existing space, it can be tricky to find off-the-shelf products that match your dimensions.
French doors might cost as little as around $400 (£320).
Bifold doors cost in a range from around $3,000 to $10,000; and sliding doors from around $1,000 to $3,000, according to Angi.
In terms of labor, average costs are between $400 and $1,400, according to Angi.
In the UK, expect to pay from around £600 + VAT per square metre for bifolds and, for sliding doors, from £500 + VAT to £1,200 + VAT per square metre.
'For an experienced and well-trained team from a reputable company to fit one set of average sized bifolds/sliders, expect to pay anything from £500 to £1,000 + VAT,' says Matt Higgs, director and co-owner at Kloeber.
'This price,' Matt continues, 'should include a risk assessment and method statement to ensure everything is done safely, the installation itself and a full run down of the operation of the product, an inspection and sign off.'
How long does it take to install a patio door?
Providing there are no complications, the installation of patio doors by a professional team should be completed within one day. However, the timeframe for fitting is dependent on multiple factors.
If you're installing folding doors or sliders, the more panels you are fitting, the longer the installation will take. Sliders might take slightly longer and require a bigger team on site, as the panels are typically heavier and weigh more.
'Is the aperture newly built, level and plumb, with good access to it?' asks Matt from Kloeber. 'If the aperture already has a door in it and it isn't quite level, it could take a lot longer to ensure the old door is removed safely and the new frame is packed correctly, ensuring the system is perfectly level.'
To ensure a swift and smooth installation, it's vital that the aperture has been adequately prepared beforehand.
'The door needs to have been surveyed correctly with the right tolerance between the frame and the wall,' says Matt. 'Sometimes when a frame doesn't have the right tolerance, it can be difficult to get it installed with the right level of packing and insulation.'
Who should install my patio doors?
Replacing and installing new patio doors is a specialist job and should only be done by a reputable installer with experience.
'In the UK, make sure you choose a company that's FENSA registered,' says Ryan Schofield, managing director at Thames Valley Windows. 'This is a government-authorized scheme that monitors Building Regulations compliance for the replacement of windows and doors.'
Before making your order, find out who is going to be fitting the doors – is it your supplier or a third party? 'This is crucial, because if something goes wrong you don't want to find yourself with nobody accepting responsibility,' says Edward Stobart, head of projects at IDSystems.
Where possible, go for a company that will look after the initial survey, manufacture, supply and installation of the doors. That way, if something goes wrong, you only have one point of contact to deal with.
Do you need a permit to install a patio door?
Before charging ahead with your installation, check whether you need a permit to install the doors.
A permit is not usually required for minor repairs and maintenance, such as replacing a set of doors in an existing opening that is not being widened.
If, however, you are cutting a new opening or widening an existing one, a permit will be needed. Call the Building Department responsible for your area to find out what permissions to get. Remember, even if the works don't require a permit, code standards for building quality always need to be adhered to.
'In the UK, whether planning permission is required will depend on what you are building,' says Edward from IDSystems.
'If you're adding doors to an existing opening, it's unlikely you will need formal consent. However, if you are creating new openings by adding an extension, then the size and scale of your planned addition will determine what you can do under Permitted Development (PD) rights.'
Plus, if you live in a Conservation Area, an Area of Outstanding Natural Beauty or your house is listed, the same rules will not apply. Visit Planning Portal for more information.
What should I look for when buying a patio door?
There are a range of patio door ideas to choose from, depending on desired aesthetics, thermal performance and security.
'The most obvious factor is how the doors look and perform,' says Edward from IDSystems.
'Looking at the system in person is vital, so you get an understanding of exactly what it is you're ordering. There are lots of systems on the market that might look similar in pictures, but it's only when you get up close and see how the doors operate that you'll be able to get a feel for the quality and usability.'
The desired functionality of the doors comes into play, too. 'Within the same opening, you can get more of a clear opening with French or folding doors.
On the other hand, you can achieve a greater viewing area in a sliding door due to the typically thinner profiles that allow for more glass,' says Brent Wright, doors product manager at Milgard.
Don't forget to consider the interior layout of the space, either. 'For instance, a sliding door doesn't require any space beyond the opening, whereas a swinging door needs space to open into,' continues Brent.
Before setting your heart on a product, establish what kind of threshold you want. For example, if you're keen to create a sleek, flush transition from inside to out, this needs to be factored in at the start of the project, before the doors are ordered. This allows for the adequate preparation of the aperture.
Remember, a flush threshold will not be suitable for all situations, particularly if the doors are in an exposed position. There will also be less protection from inclement weather than an entrance with a step. So it's important to check which doors will be suitable when designing a patio area.
Always check the system's weather rating with your supplier before placing your order.
Are patio doors easy to replace?
Replacing an existing set of patio doors is usually straightforward, providing you are not altering the size of the opening where the new system will be fitted.
If you are increasing the gap to install a broader run, some extra structural work might be needed to support the additional load. Usually, the wider the opening, the more complex the engineering becomes.
For spans of sliders/bifolds more than 10ft (3m), you may need to bring in a structural engineer who can put together a suitable design solution, which will drive up costs. In most cases, a steel lintel inserted at the head of the opening will do the job.
'In terms of installation complications, you shouldn't come across any issues if you use a professional glazing company,' says Ryan from Thames Valley Windows.
'However, some general mistakes when professionals are not appointed include incorrect measurements, over tightening and incorrect screws.'
Sign up to the Homes & Gardens newsletter
Decor Ideas. Project Inspiration. Expert Advice. Delivered to your inbox.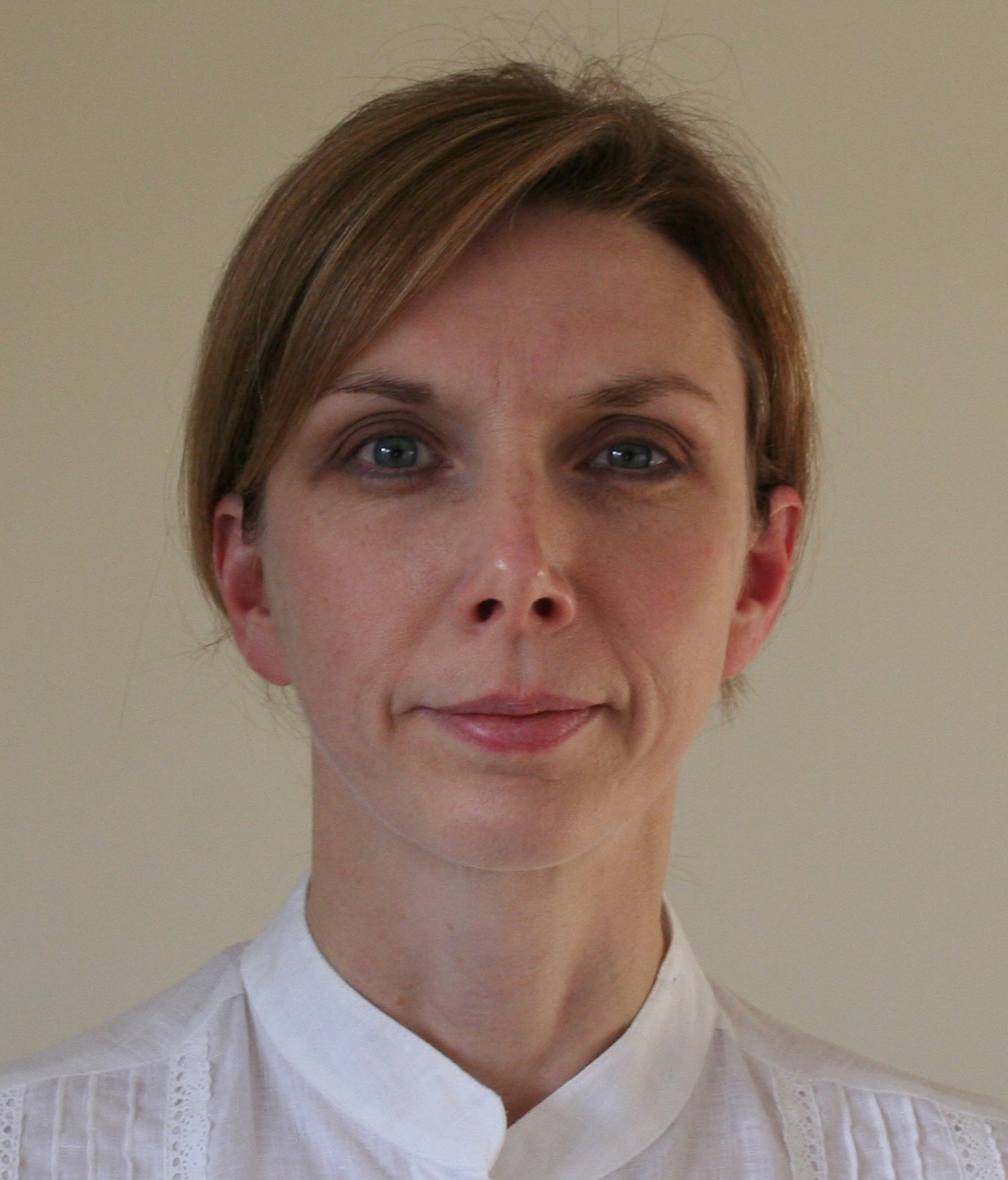 Sarah is a freelance journalist and editor. Previously executive editor of Ideal Home, she's specialized in interiors, property and gardens for over 20 years, and covers interior design, house design, gardens, and cleaning and organizing a home for H&G. She's written for websites, including Houzz, Channel 4's flagship website, 4Homes, and Future's T3; national newspapers, including The Guardian; and magazines including Future's Country Homes & Interiors, Homebuilding & Renovating, Period Living, and Style at Home, as well as House Beautiful, Good Homes, Grand Designs, Homes & Antiques, LandLove and The English Home among others. It's no big surprise that she likes to put what she writes about into practice, and is a serial house renovator.