10 ways to make your home smell good for Christmas – easy tips for a wonderfully scented space
We offer ten easy ways to seasonally scent your home for Christmas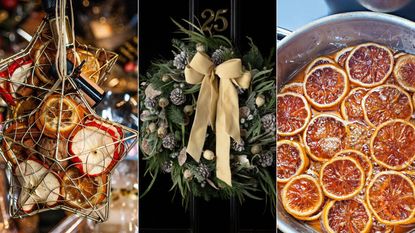 (Image credit: Getty images / Ronny Colbie / Alamy)
Preparing a home for Christmas doesn't have to stop once the final bauble has been hung on the tree. Making sure your home has a lovely festive scent is the perfect finishing touch that is guaranteed to impress guests and secure you the place of the Christmas host with the most.
There are, of course, some obvious ways to make your home smell nice, whether that is with a festive candle or indulging in some homemade mulled wine, but other methods such as simmer pots may not be as well known despite offering some of the best results.
Here are ten easy ways to make your home smell good for Christmas.
10 ways to make your home smell good for Christmas
Incorporating tailored scents into your home is a great way to make a space feel complete – especially at Christmas. Understanding fragrance layering and knowing how to set a mood with scent is a great skill to have if you want to take your home decor to another level.
1. Invest in quality festive foliage for a fresh pine scent
Fresh, real foliage is one of the best ways to scent a home – especially if you want to take a natural route. Using a real tree is an obvious approach, however, a similar effect can be achieved by investing in or making Christmas wreaths with real pine, fir, or even eucalyptus.
'Forage or source foliage that will last throughout the season as the base to all your floral arrangements. English pine, holly, twigs, winter eucalyptus – anything that will dry nicely and add a festive scent,' suggests luxury florist, Ronny Colbie. 'Once you have the base of foliage you can simply add flowers to suit and change as they wilt. For long-lasting flowers, you're best off with Amaryllis, Hydrangea, or winter berries.
'If fragrance is of the utmost importance to you, select a combination of aromatic evergreens for your wreaths. A mix of pine, cedar, eucalyptus, balsam, and juniper will result in a wintry scent,' Ronny advises.
If you have faux foliage, consider adding some Fir Scented Ornament Sticks like these on Amazon, a favorite of mine, that emulates a fresh pine scent without the need for a real tree.
2. Pick out festive essential oils such as mint, fir, or nutmeg
Essential Oils are another common way of scenting a space, but sometimes making a reed diffuser doesn't quite cut it if you are looking for a more powerful festive aura. 'Burning' your oils or adding them to a Christmas-themed oil diffuser instead can be a better alternative.
'Scent sets the mood,' Ottalie Stride, creative director of Albion Nord affirms. 'When using essential oils, the obvious, overwhelming whack of clove can be softened and blended with bay, orange, and ylang-ylang to create a more personal, festive aroma,' she adds. 'The oil blend can be burned as you wish over a candle in a ceramic burner.'
Christmas-themed essential oils such as nutmeg and cinnamon can make a home feel comforting so are an ideal choice for welcoming close friends and family. Brighter scents like peppermint and spearmint, on the other hand, may be a little more stimulating and are good for providing energy. Burning minty oils is also thought to be helpful for coughs and colds making them practical for the winter months too.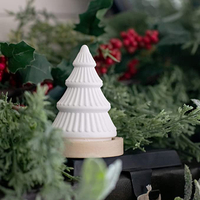 3. Use dried fruits and foliage to make potpourri
Potpourri is no longer just for the center of your grandmother's coffee table, and it can be a fun Christmas activity to make your own at home – especially if you know how to dehydrate fruit in an air fryer already.
'Holidays are special to our showroom and we love to add festive scents such as rosemary, cinnamon, Christmas tree remains, etc to set the mood,' says Noelle Isbell, principal designer at Noelle Interiors. Adding dried citrus slices and berries, pinecones with added essential oils and cinnamon sticks can take your centerpiece to another level too.
If putting bowls of potpourri around your home is not quite your style, consider filling hollow baubles such as these on Amazon with your mix and hanging them on the tree.
4. Try your hand at a Christmassy simmer pot
Simmer pots are really easy to make and can be a great way of creating a lingering scent in your house and are perfect for introducing new scents on a large scale much as making your house smell like fall.
To make a simmer pot, fill a medium to large cooking pot around halfway full with cider or plain water before adding ingredients such as cranberries, orange peel, cloves, star anise (especially if you like licorice), pine tree offcuts, vanilla, and cinnamon. Allow the mixture to come to a temperature and simmer for a few hours on low, making sure to keep your internal doors open and windows closed to allow the scent to travel throughout your space.
Keep an eye on the liquid level as it simmers to make sure it does not boil dry while over heat.
5. Bake your own gingerbread and cinnamon rolls
Is there anything more Christmassy than putting on some Christmas music and baking cookies and gingerbread? We certainly don't think so. Recipes such as gingerbread, cinnamon rolls, and pumpkin pie are some of our personal favorites.
'It is the kitchen surface that takes the brunt of your festivities,' says Caesarstone's head of design, Mor Krisher. 'Whether it's rolling out dough or pastry, getting the children involved in baking, or cooking and serving up Christmas dinner, the worktop is at the heart of it all.'
The good news is baking can be a great way of giving your home the authentic baked goods scent without artificial sprays – and you get to enjoy a tasty treat afterward too!
6. Use scented fire starters, or even make your own
If your home has its own log-burning stove then using scented fire starters not only helps you start a fire quickly but also smells amazing as they burn.
Wax fire starters with ingredients such as pinecones, bay leaves, cinnamon, allspice and cloves, and herbs such as rosemary are great options for the festive period. Try to opt for fire starters made with natural wax such as soy or beeswax as these do not release toxins or chemicals when burned (unlike paraffin) and do not hinder the smell of the spices inside.
7. Hang spice cushions in entryways for a warm and welcoming scent
While spice cushions can be bought pre-made they are just as easy to make at home. These gorgeous pouches make for wonderfully rustic Christmas decor and contain a wonderful combination of warm spices such as cloves, nutmeg and cinnamon (and sometimes a little fir too) to help make your home smell festive.
These handy hangers can be used throughout the home but would work best in entryways and on the backs of doors where it might be more difficult to place a candle or oil diffuser.
8. Light a Christmas candle
Although a more obvious choice, burning the best candles around your home will offer some temporary fragrance to set the mood when you are cozying up with a movie or having guests round for dinner and drinks.
Having candles around your home doesn't have to mean placing random jars around your home, however, as Ottalie Stride of Albion Nord points out. 'A candle in an elegant candlestick or sconce can add both scent and twinkling atmosphere to any room.'
If you are using candles, consider fragrances you can't achieve with essential oils such as baked goods, spiced scents, or fruity fragrances.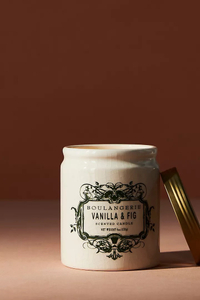 9. Swap out hand soaps to practically scent a bathroom
The hand soap you keep in your bathroom may not be your first thought when you are trying to make your home smell nice for Christmas, but it is an easy swap that won't go unnoticed.
Artisanal hand soap with a strong fragrance not only makes your and your guest's hands smell nice after washing up for dinner but releases fragrance into the air, scenting your bathroom with every use. The result is a simple touch of luxury that will have guests asking you where they can find some themselves.
10. Indulge in festive scented cleaning products
Although not the most fun or relaxing suggestion on this list, adding some festive scented cleaning products to your pre-Christmas cleaning routine can help spread a festive scent around your home while also keeping your space clean and tidy ready for guests.
Mrs. Meyer's Peppermint Kitchen Set
Kitchen basics set includes fan-favorite favorite peppermint fresh scents and plant-derived cleaning products. The dish soap cuts through grease while keeping dishes clean and bright while the all-purpose spray is a quick and easy multi-surface cleaner removes stuck on dirt.
On Sale
Mrs. Meyer's Cleaner Spray in Orange Clove
Quick and easy multi surface spray removes stuck on dirt, this fresh way to clean, refresh, and remove odors from non-porous surfaces throughout the house
How do I make my house smell like cinnamon for Christmas
One of the best ways to make a house smell like cinnamon is to use a simmer pot. A cooking pot filled with cider or water as well as cloves and cinnamon sticks and left to simmer on a stove will fill your home with a delicious scent.
What smells are associated with Christmas?
The scents associated with Christmas often have warm, comforting undertones such as cloves, cinnamon, orange, gingerbread and baked goods, pine and mulled wine. These scents are usually associated with foods or decorations that we make and use specifically around the Christmas period giving them a distinctly holiday signature.
Sign up to the Homes & Gardens newsletter
Decor Ideas. Project Inspiration. Expert Advice. Delivered to your inbox.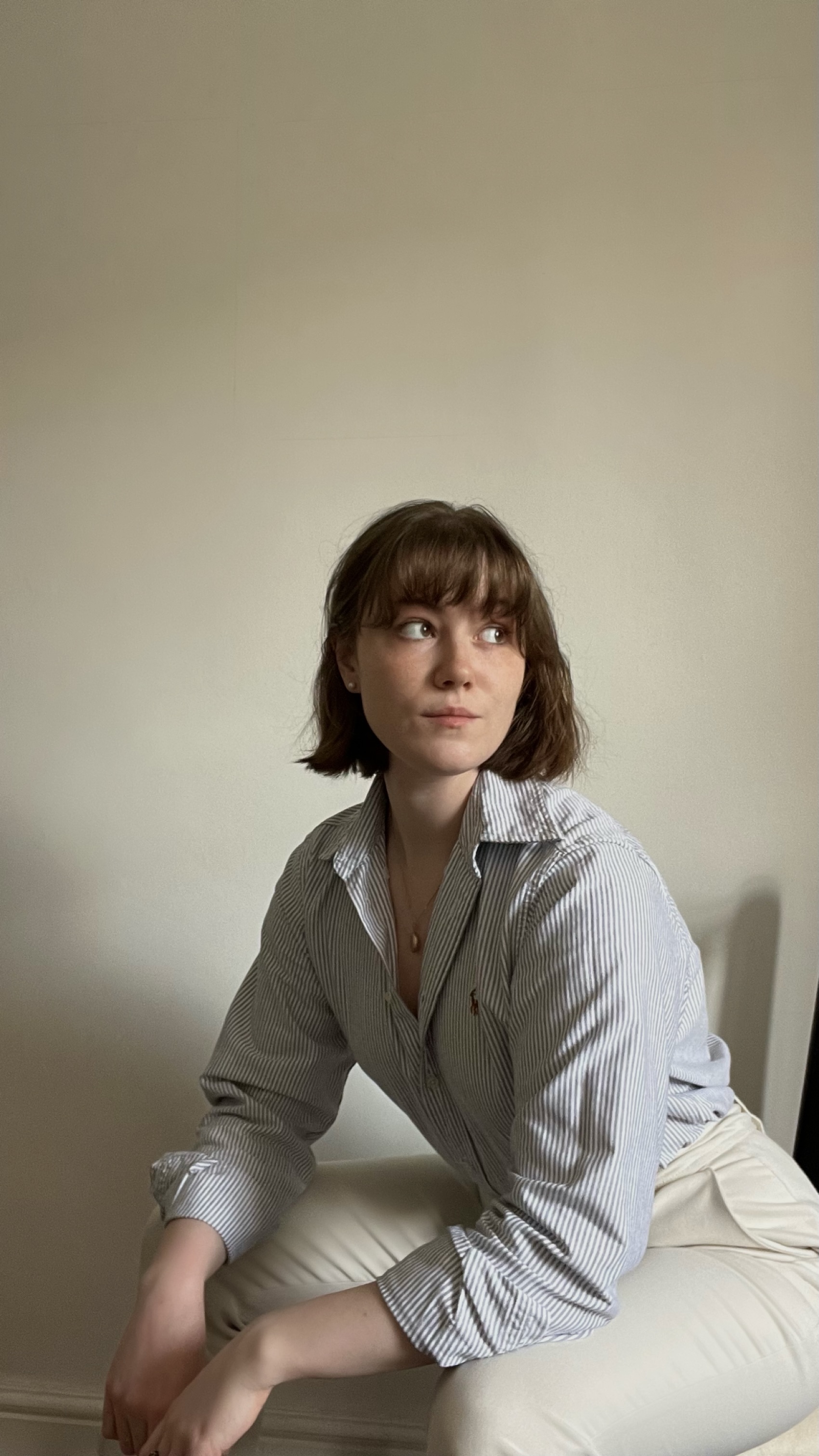 Chiana has been at Homes & Gardens for a year, having started her journey in interior journalism as part of the graduate program. She spends most of her time producing content for the Solved section of the website, helping readers get the most out of their homes through clever decluttering, cleaning, and tidying tips – many of which she tests and reviews herself in her home in Lancaster to ensure they will consistently deliver for her readers and dabbles in the latest design trends. She also has a first-class degree in Literature from Lancaster University.