How do you make an entryway inviting? Expert tricks to make a home instantly welcoming
Set the tone for the rest of your home with these expert entryway tips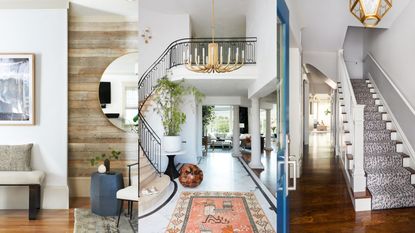 (Image credit: Kathryn MacDonald / Alice Lane Interiors / Margaret Ash Design )
Every beautifully designed home needs an equally beautiful entryway to help set the tone and welcome guests into your space. So, how do you make an entryway inviting? You may ask.
No matter the size of your entryway, whether you have a grand entrance or a bijou space, there are some simple entryway ideas and small entryway ideas that you should consider to make your house more inviting.
'An entryway is arguably one of the most important spaces in the home. It sets the scene for the rest of the interior, so it is important that it is cared for in terms of interior design,' says Emma Sims Hilditch of Sims Hilditch design.
Here, we have asked some of our favorite designers for their favorite entryway tips.
How do you make an entryway inviting?
Although the entryway is a liminal space in your home, considering its design can have a huge impact on the overall feel of the rest of your home. Designing an entryway that is purposefully welcoming will send a positive message about the rest of your space. 'Every object and every space should make a contribution to the home – even a single piece of art can make a big and immediate difference,' says Martin Brudnizki, interior designer and architect behind Martin Brudnizki Design Studio, highlighting the importance of even the smallest spaces in your home.
1. Layer up lighting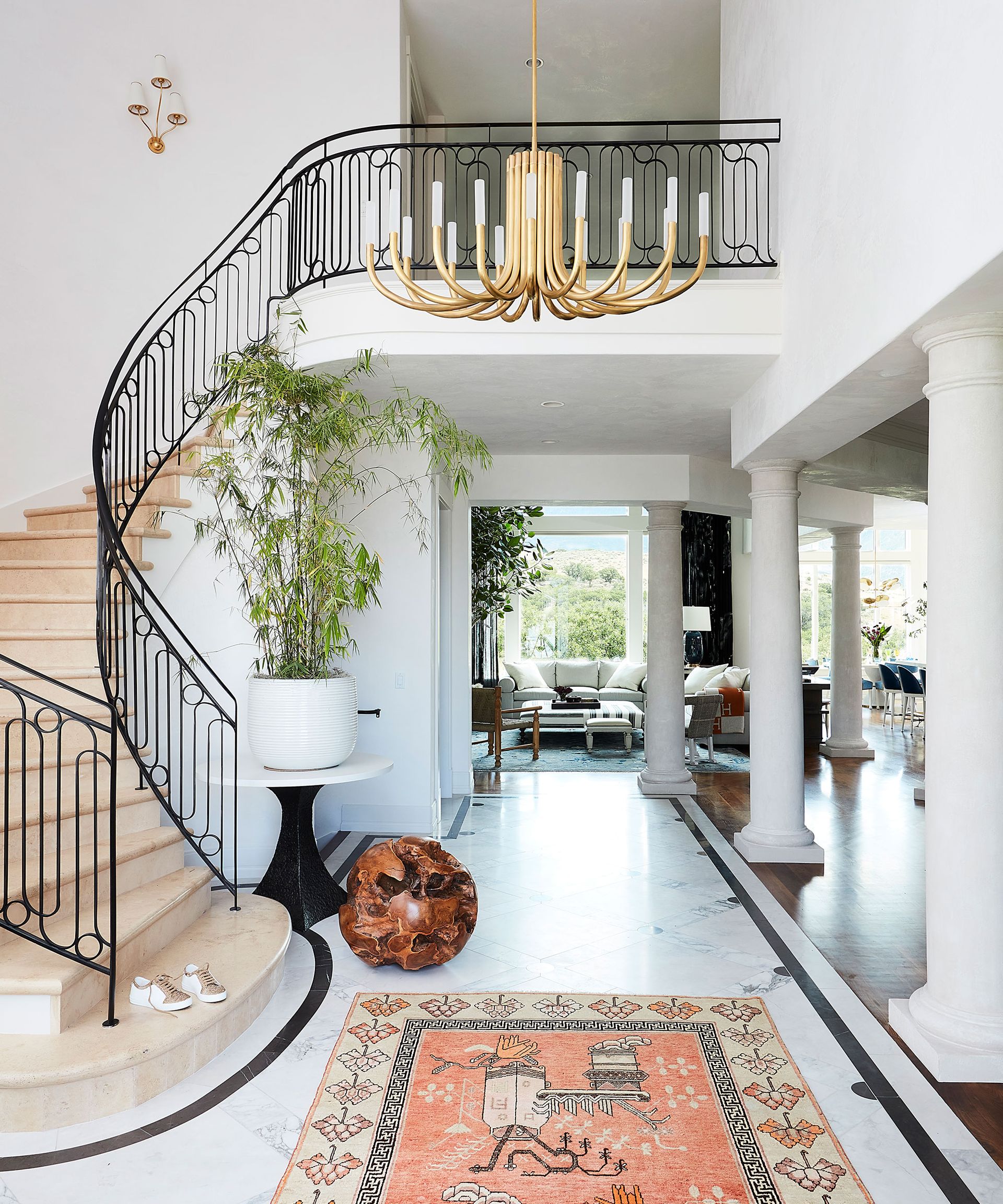 Entryways are often darker areas of your home, with little natural light and very few windows. Narrow entryway ideas in particular often need to supplement natural light with coy ambiance lighting to create an inviting space.
'The lighting in the entryway should be inviting, warm, and homely, but strong enough so that you can find the keys in the morning rush,' explains Finnish designer and home stager, Johanna Lehmuskallio. 'Lighting should be functional, but at the same time create atmosphere and harmony in the room. A beautiful, carefully selected "statement" lamp is an eye-catcher in the entrance!'
'It is important to have ambient overhead lighting but if you do not have headroom, add wall lights or a table lamp,' adds interior designer Julia Dempster.
'Statement lighting can also work well, providing an inviting glow as well creating plenty of character and style,' Emma concurs.
2. Make the most of mirrors
Decorating with mirrors is a common piece of advice in smaller spaces such as an entryway, however, there is a good reason for including one when trying to create an inviting environment.
'A large mirror is necessary when decorating an entryway, as it expands the space and completes the look of the space,' says Johanna. 'Choose a mirror as tall as possible, with clear glass, where you can easily check your appearance before going out.'
3. Welcome guests in with color
The entryway paint and entryway color scheme you choose for your entrance can depend on the scale of the space, and the design schemes in the rest of your home.
'The entryway is often a dark, windowless space. It opens with light colors,' suggests Johanna. 'A corridor-like entrance is often structured better if one wall has a different color from the others. You can also choose a strong shade if the lighting is good.'
Another way to make an entryway inviting is to use calming schemes and continue the outdoors into your home. 'The sense of wellbeing that we gain from time outside in the natural world has resulted in a desire to re-create this sense of connection and positivity in our homes, driving a renewed love for beige of all hues. Beige is an excellent choice for a tranquil feel. Try cocooning natural tones to create a sense of peace and relaxation that is reminiscent of our outdoor surroundings.' suggests Ruth Mottershead, Creative Director at Little Greene.
4. Add doormats or rugs
Add softness, color, and pattern through durable rugs and door mats to add a softer element that looks good in an entryway.
'It is a good idea for the entryway carpet to start directly from the doorway and continue along the entire length of the passageway,' says Johanna.
'If you enter this space directly from the outside, it is worth getting a rough, bristle-like carpet in front of the door and a corridor carpet as a continuation of it. Avoid a carpet that is too narrow and small, as a good sand collector makes cleaning easier. In addition, the carpet of the entire width of the hall makes the space feel larger.'
Soft textiles on the floor can also help to keep the space warmer, therefore, making the entryway more inviting, especially in the winter months. And, if space allows, consider introducing a modern entryway bench to perch on.
5. Consider counter space
Adding a sideboard to your entryway furniture ideas is not only practical but can also make the space more inviting.
Although you do not tend to spend much time in your home's entryway, adding surfaces to place items as you come in also allows more real estate for decor items such as statement lamps, pictures, and flowers – all of which contribute to an inviting entryway.
'A styled console table can be a wonderful way to introduce the home to visitors. Artwork and family photos often live here, creating a welcoming and lived-in feel,' says Anna.
It is important in smaller spaces such as entryway ideas for apartments to consider scale, however. 'For console tables, I would most often go bespoke and have them made by our artisans,' suggests Charu Gandhi, founder of Elicyon, for a defined look without cramping your entryway.
6. infuse personality with pictures and decor
The entryway should be as full of life as the rest of your home, to tie it into the rest of the scheme and make it feel inviting.
'To give your space personality you will want to bring in some special pieces. A piece of art, items you've collected while traveling or any beautiful objects you love will do the trick. Fresh flowers of a houseplant can also inject some life into an otherwise simple space,' advises designer Bobby Berk.
7. Greet with satisfying storage
'When it comes to decorating an inviting, beautiful entryway, having sufficient entryway storage space for outerwear and shoes will keep the space clean and welcoming,' claims Johanna. Organizing an entryway can be done in multiple ways, from built-in storage units for coast and shoes, to decorative holders for umbrellas, ensuring that everyday items have a place will reduce clutter throughout your home and impress guests with its thought-out functionality.
8. Have fun with flooring
To make a statement in your entryway consider a range of entryway flooring ideas. Using bolder flooring options can make an entryway inviting due to its stylish appeal and set the tone for the rest of the home.
'Patterned flooring schemes in monochrome add unexpected impact to spaces such as an entryway, they create a sense of drama as soon as you enter the home,' says Caz Meyers, founder, and director of Caz Meyers Design
'Introducing interest to floors can be done with patterns, colors, and materials. by choosing the right patterns you can actually direct the eye where you want it to go,' Charu adds, making statement flooring in an entryway more appealing as you can draw the eye inwards to the rest of the home and visually invite your guests in.
Do I need seating in an entryway?
Adding seating to an entryway is a great way of making the space feel more inviting. If you have the space, adding a seating option will allow guests and family members to more easily get ready to leave the house, give the area a more defined purpose, and encourage people to spend time in your entrance hall, rather than get ready in the living room or kitchen.
Sign up to the Homes & Gardens newsletter
Decor Ideas. Project Inspiration. Expert Advice. Delivered to your inbox.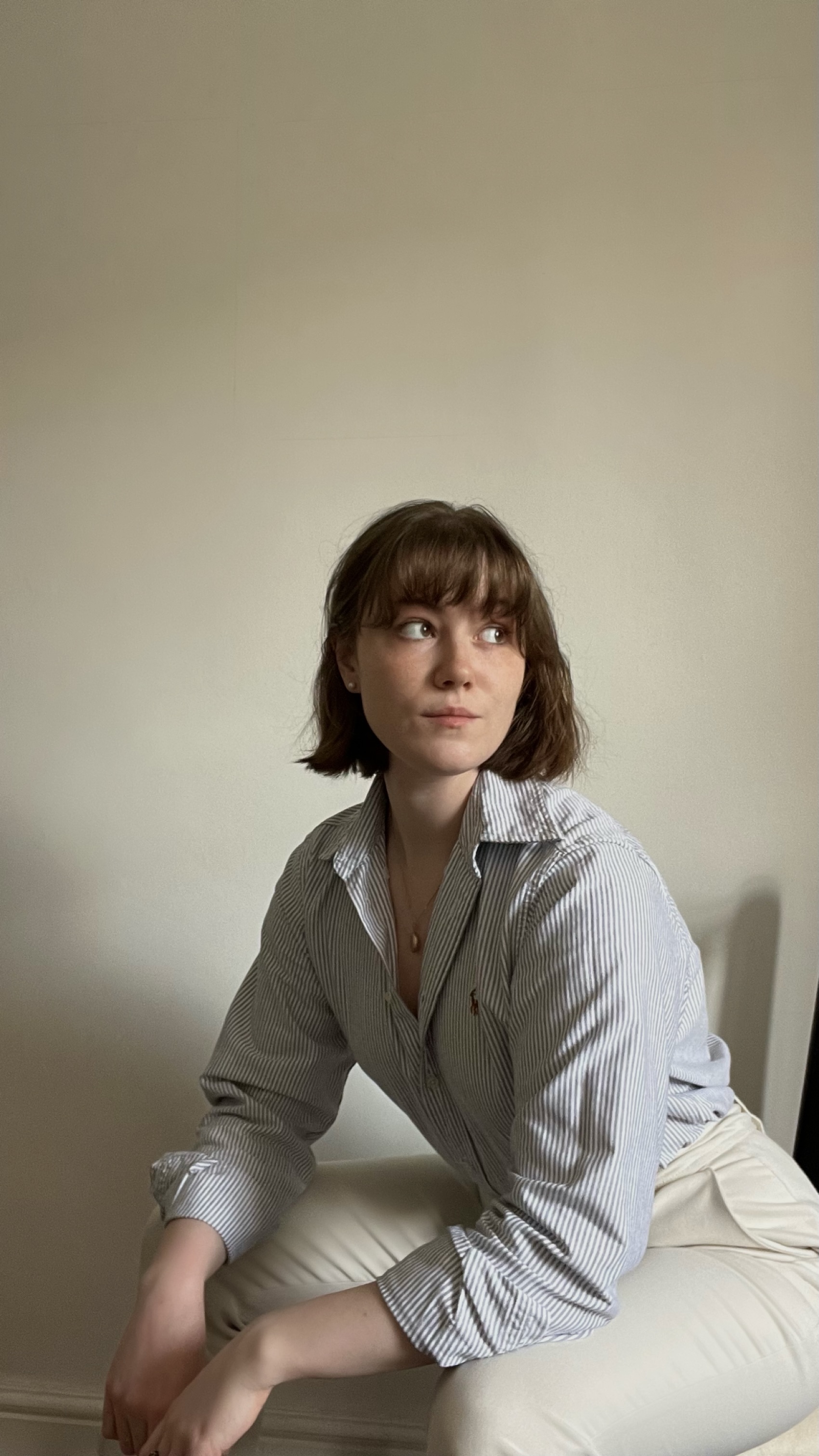 Chiana has been at Homes & Gardens for a year, having started her journey in interior journalism as part of the graduate program. She spends most of her time producing content for the Solved section of the website, helping readers get the most out of their homes through clever decluttering, cleaning, and tidying tips – many of which she tests and reviews herself in her home in Lancaster to ensure they will consistently deliver for her readers and dabbles in the latest design trends. She also has a first-class degree in Literature from Lancaster University.