Designing an entryway – expert advice and layout tips
Getting entryway design just right can make or break how your home feels as soon as you step over the threshold. This advice will be invaluable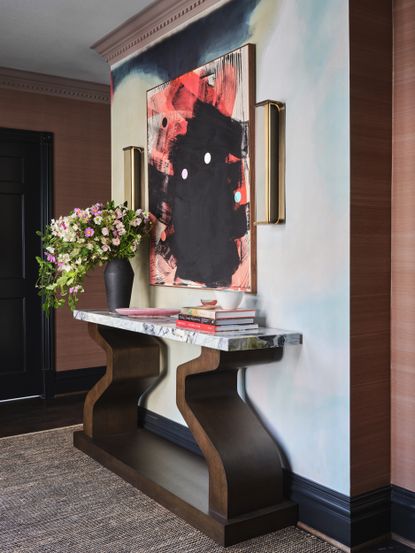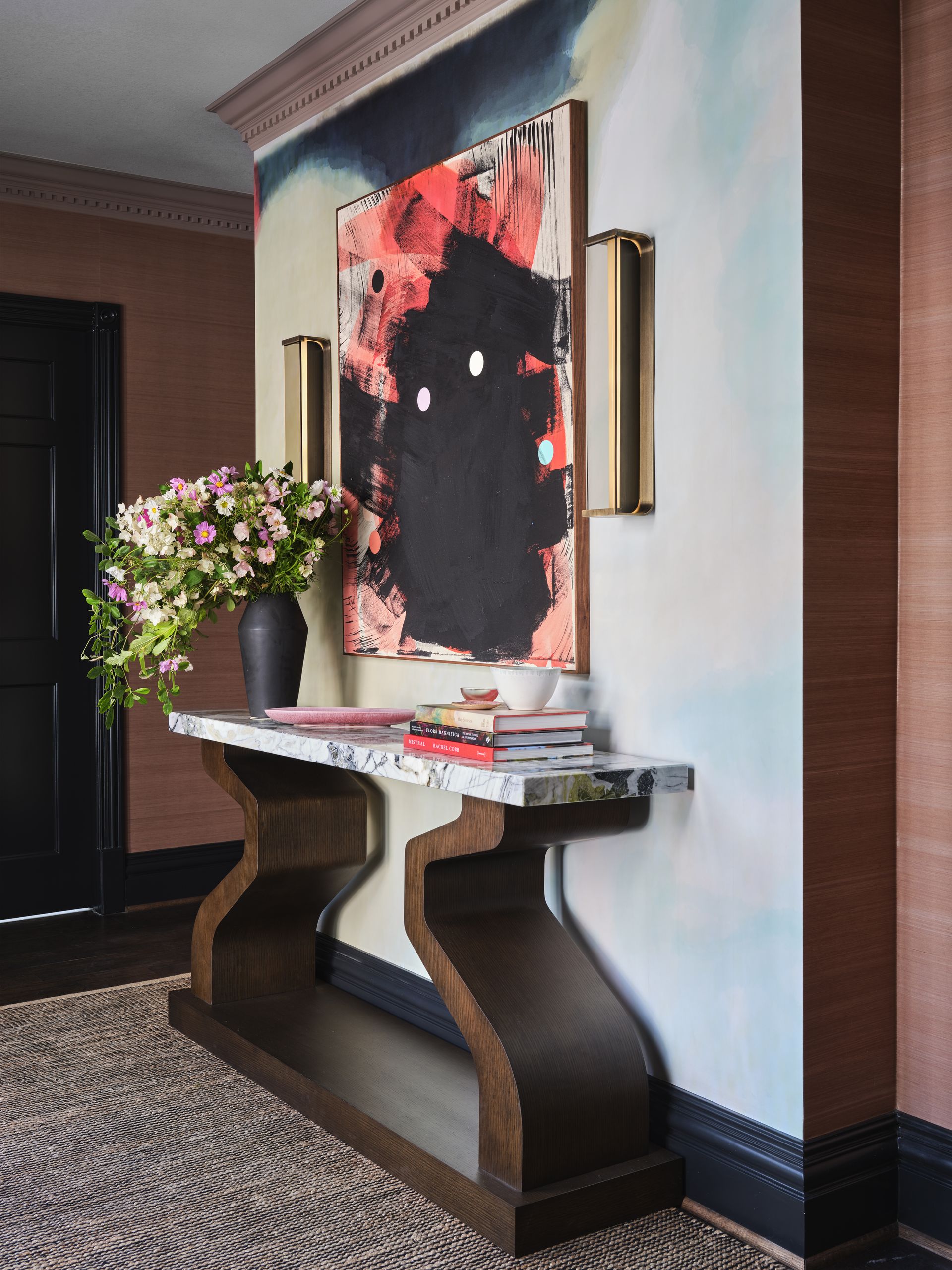 (Image credit: Stephen Karlisch / Kathleen Walsh)
Creating an entryway that's impactful but functional, aesthetically-pleasing but entirely practical is a fine balance. However, it's a vital area of home design to get right, despite the fact the only time spent there is when we're passing through.
So, while browsing entryway ideas, what do you need to consider? Priorities include creating a great impression while minimizing clutter – the two go hand-in-hand.
'A home's entryway sets the tone for the rest of the house and how a family starts and ends their day. It's also the first and last impression guests have of your home. While sometimes overlooked, the entryway is actually one of the most important rooms when thinking through design,' says Kathleen Walsh, Principal of Kathleen Walsh Interiors.
Below, we look at the key elements of designing an entryway, with tips from Kathleen and our in-house experts.
Designing an entryway
If you are lucky enough to have the square footage, designing an entryway can be a breeze, with space for ample storage, seating, display and decorative details. Smaller spaces – perhaps you are looking for entryway ideas for apartments – will, of course, be more challenged and the layouts more compromised, but there are still clever tropes you can use to maximize your design.
1. Put organization and storage front and center
Restoring and keeping order in an entryway is a must, whether that means organizing a hallway closet to take the family's outdoor wear or ensuring there enough entryway storage ideas to keep everything from shoes to house keys accessible.
'In order to create an expertly thought out, functional space, organization must be prioritized. If an entrance does not greet with control and logic, it becomes a bother,' says Kathleen Walsh.
'With this in mind, your first consideration has to be what opportunities the entryway's layout offers in terms of storage opportunities,' says Homes & Gardens' Editor in Chief Lucy Searle.
'Often the best way to maximize this space is to use vertical storage, as Kathleen has in the entryway design above. Note that she has kept the entryway furniture pale-colored to reflect light and enhance space, has specified design details that reflect the architecture of the house, and has used symmetry in her interior design to create a cohesive feel that helps a space feels calmer, while offering plenty of practical storage and even seating. The placement of the furniture also means that when the front door is opened to visitors, they get to focus on the rooms beyond the entryway, not the storage, which will be hidden from view.'
Consider storage style carefully, as Kathleen has above: 'Are you open to seeing items out in your space, or would you prefer them tucked away?,' she says. 'It's important to be honest when answering these questions because the response shifts the solution.'
Before you do this, though, you need to work out your storage requirements.
2. Take an inventory
To properly consider storage requirements, 'take stock,' says Kathleen. 'Determine what you want to keep in your entryway. Coats, gloves, bags and shoes? What about mail, keys and accessories? Don't forget things like sports equipment, pet gear and kid accessories, and ever seasonal things like sunglasses or life stage specific things like a stroller.'
Decluttering is a constant battle in an entryway but more than worthwhile. 'Of all the organizing tips we've passed on to our readers, one of most useful is taking a seasonal inventory and moving anything out of season out of the space,' says Jennifer Ebert, H&G's Digital Editor. 'This means finding room elsewhere – in the attic, for example – for winter coats come spring weather, putting hefty boots away and swapping scarves and gloves for sunhats.'
Kathleen continues: 'I'll bet you could get rid of about 25% of the coats, shoes, accessories and more listed above. Try it! It's way easier to tackle the idea of organizing an entryway when there is less stuff to manage.'
3. Work in space for guests
If you regularly have guests to stay or visit, ask yourself: 'Will your family's entryway items live separately from those of your guests?,' says Kathleen. 'I've found this question often delights homeowners and, if you can afford the space, is an overlooked luxury. Can adults separate their things from their children's items? That usually receives a big yes from my clients too.
'Once you know the answers to these questions, it's easier to start the entryway design process, whether you live in a home large enough to accommodate a entryway mudroom ideas, or are a city dweller looking for smart solutions.'
4. Be exacting about entryway closets
If you are going to invest in entryway closet ideas, it's vital that they will be large enough to take what you're assigning to them.
'For closet depth and height, a full 24in is necessary to prevent the door from popping open. Ideally, you'll have more like 26-27in. In terms of height, I love tall doors and recommend you go as high as you can – 96in is ideal,' says Kathleen.
'Install drawers, too. Drawers are great within closets and are the best for holding smaller items like gloves, scarfs and hats. If doing a custom closet, we often try to use a clear acrylic insert as part of the drawer front so you can see into the drawer without opening or labelling everything.
'Don't forget the back of the door! Shoe storage, small umbrellas, bags, dog leashes and some sports equipment, like sticks, hang well. I do not recommend hanging backpacks as they're too heavy and will almost always prop the door open.'
5. Devote more than enough space for shoes
'Though rotating off-season shoes out of the entryway will make for a tidier, more organized space, you will always need more room, and coping mechanisms, for shoes that you think,' says Lucy Searle. 'I have three entryway shoe storage systems: one just inside the door in the lobby for dog walking and running shoes, one tall closet with designated shelves for the shoes of each member of the family, and two baskets under the entryway console for shoes that are inevitably and constantly kicked off and left for me to trip over as I come in.'
Kathleen Walsh agrees: 'Plan for more than you think you need! If you are using cubbies, ensure you have varying heights to accommodate for everything from sneakers to boots. If you are using a shelf, consider allocating an empty one for future purchases, and if you can make the shelves glide open, even better.'
6. Help everyone keep accessories organized
'When it comes to entryway furniture, If you're working with a small space, be deliberate in the piece you choose to ensure it works hard for you. I recommend looking for something that has plenty of drawers, and if budget allows, I always recommend going custom,' says Kathleen Walsh.
'If you are lucky enough to have the space for a mudroom area (I envy you!), I highly recommend using nametags, especially when the space is used for a family with children, so everyone has a space for their things. Cubbies, lockers and peg walls all work well for hanging the most used family coats and accessories.
'I am a huge fan of stylish baskets. They're great for holding accessories you don't need every day. My recommendation, if timing allows, is to find the basket style and size you love first, then design cabinetry around it.'
7. Start the decorative process with lighting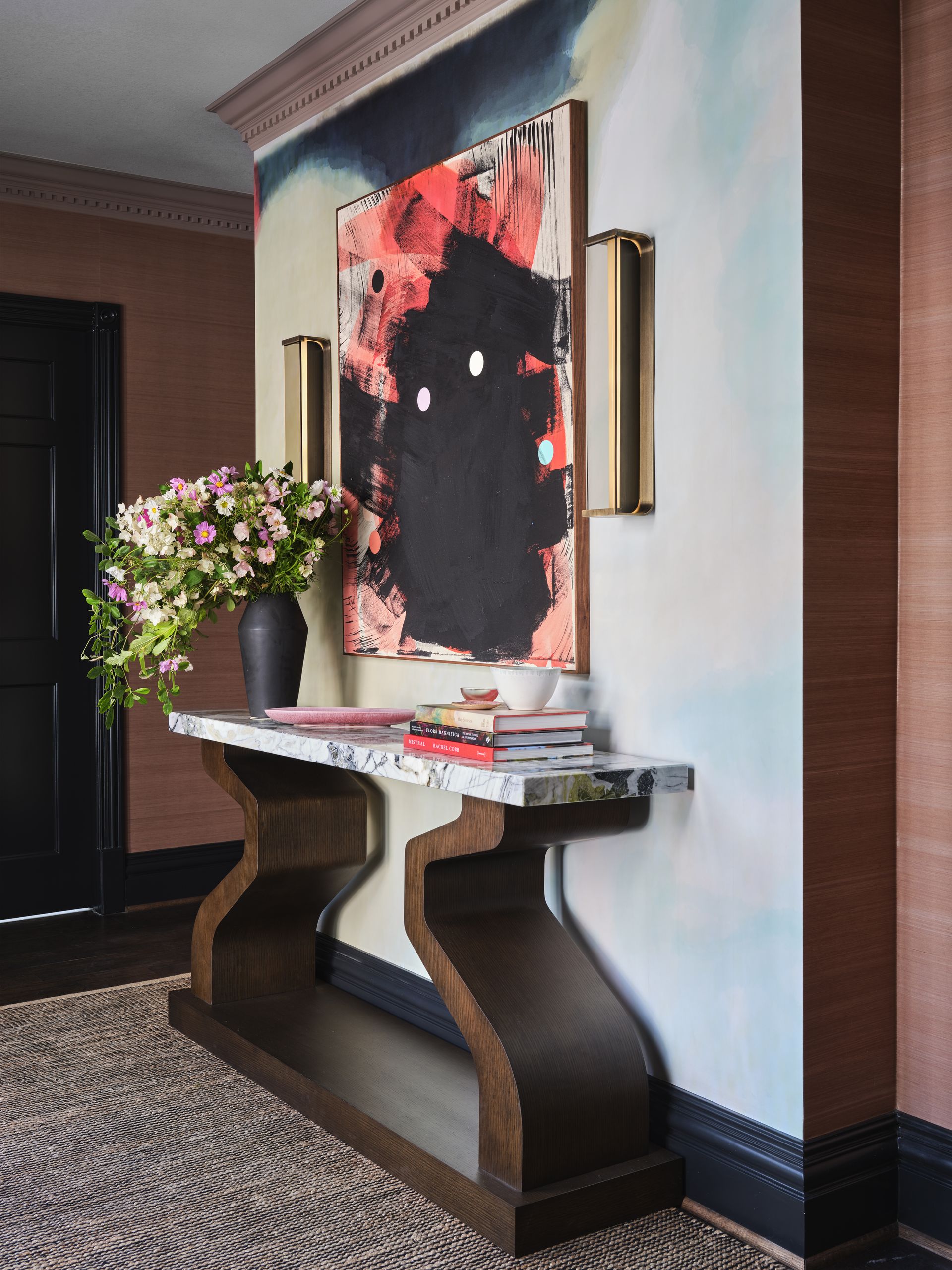 'Lighting is super important when using a small space,' advises Kathleen Walsh. 'Ensure you have ample light right above the door and at the ceiling of the interior towards the front to make sure everything is well-lit, ensuring you can find your belongings.'
Sarah Spiteri, Editorial Director of Homes & Gardens and Livingetc, suggest that entryway lighting ideas can be used to set the tone for the decor within the space, too. 'Unless you have a double-height or tall entryway, I would avoid large statement pendants,' she says. 'However, beautiful wall lighting, perhaps over a entryway table decor, and matched with subtler ceiling lighting, can add beautiful layered texture to what is often an ill-lit thoroughfare. On a practical note, I would also urge anyone to ensure hallway closets have interior lighting to make finding that odd glove a breeze.'
8. Ensure flooring is practical and space-enhancing
'Entryway floor ideas must, of course, be practical,' says Sarah Spiteri. 'But there are other elements that should affect your choice and that you can look to introduce to make the space seem larger.
'Of course, pale colors are usually the best choice for this, but if yours is a busy family home, they may not be practical. What will work just as well is a flooring material with reflective qualities or a textured finish, which will add depth, interest and be good for hiding the odd footmark. Entryway tiles laid diagonally will also trick the eye into seeing the entryway as wider than it is.'
9. Choose wall decor that's practical but pleasing
'Entryway wall decor ideas are without doubt the most impactful element of your entryway design, but they need to be chosen carefully,' says Jennifer Ebert. 'This is a good chance to add character with pattern or texture, to set the scene and color schemes for the rooms beyond, and to make the space feel welcoming. However, it's vital that it is practical, too.
'This means choosing wallpaper with a design that can disguise marks and scuffs, like the one Kathleen Walsh has chosen for the entryway above, paint that is easily wipeable or even adding paneling ideas for walls that can withstand heavy wear and tear effortlessly.'
Kathleen adds: 'Just because it's the entryway doesn't mean it shouldn't have character! A distinct paint color, wallpaper pattern or architectural finish sets a tone and a barrier, and creates a beautiful impression. Have fun, make a lasting impression and above all, create a space that welcomes you home, and tells a real story of who you are.'
10. Finishing touches are all important
Finishing touches in any room are what makes it feel curated, loved and unique to you, and this is no less true of designing an entryway. These can range for a beautifully arranged selection of objets on a console but should also, if room, include seating – modern entryway bench ideas are the most space-efficient and there's room beneath lift-up lids for storage.
'Ultimately, six items are needed in any entry,' says Kathleen Walsh. 'A table-height surface, a place to sit, a mirror, a table lamp or sconces, a piece of art and an umbrella holder. If you are able to incorporate these, you're set.
'There is no better way to say "welcome" than with flowers. Buy a vase that is sized appropriately and add fresh flowers when you can. You can also buy a silk arrangement or a sculptural object to use when a fresh bouquet is not in use.'
How can I make my entryway beautiful and practical
The best way to make an entryway beautiful and practical is to invest in fitted storage furniture, from coat closets to shoe racks, all hidden behind doors and drawer fronts that mimic the style of your home's interior doors and your home's period and architecture. Once the clutter is hidden beyond the facades, you have the freedom to decorate beautifully, as you would in any other room in your home, with pretty wallcoverings, artworks, lighting and accessories.
What makes a good entryway?
A good entryway is one that really serves the needs of the inhabitants of the house, and this will differ from home-to-home. In some, capacious storage for coats will make a good entryway; in others, plenty of bench seating for boots and shoes; in others, especially in homes with separate mudrooms, a good entryway will be a beautifully decorated space that is storage-free and simply designed to make everyone feel welcome.
Sign up to the Homes & Gardens newsletter
Decor Ideas. Project Inspiration. Expert Advice. Delivered to your inbox.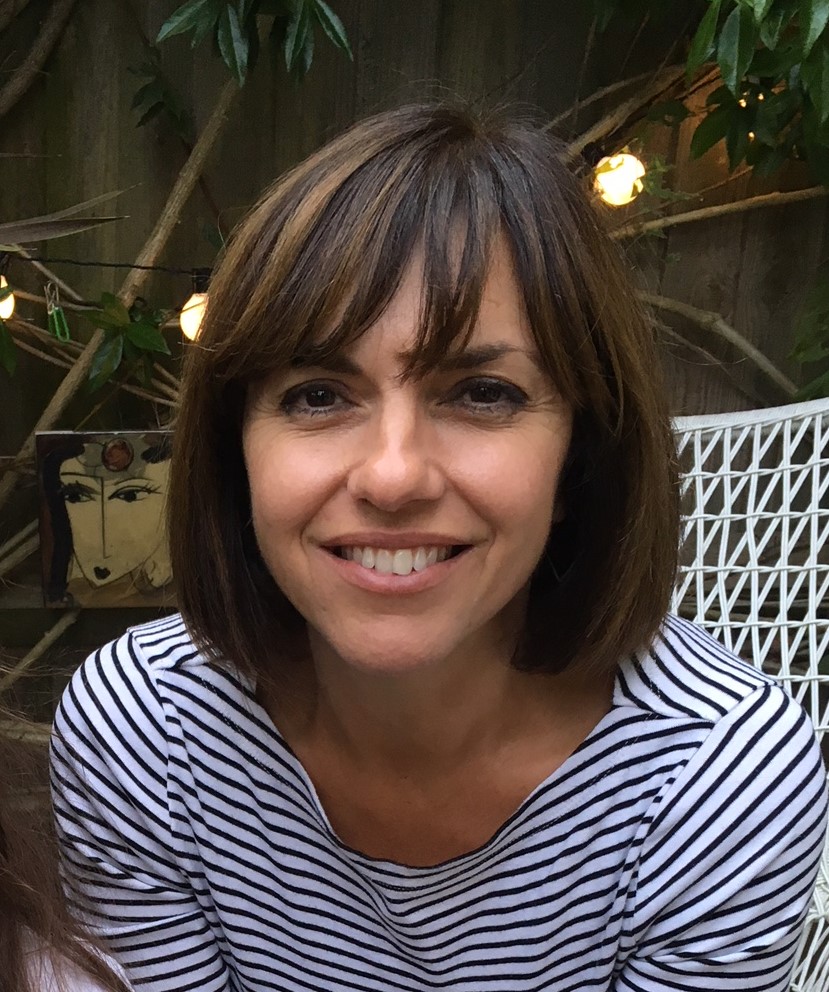 Lucy Searle has written about interiors, property and gardens since 1990, working her way around the interiors departments of women's magazines before switching to interiors-only titles in the mid-nineties. She was Associate Editor on Ideal Home, and Launch Editor of 4Homes magazine, before moving into digital in 2007, launching Channel 4's flagship website, Channel4.com/4homes. In 2018, Lucy took on the role of Global Editor in Chief for Realhomes.com, taking the site from a small magazine add-on to a global success. She was asked to repeat that success at Homes & Gardens, where she has also taken on the editorship of the magazine.