Entryway closet ideas – 10 tips for making the most of your entrance
The best entryway closet ideas, with tips from home experts and interior designs on creating a clutter-free space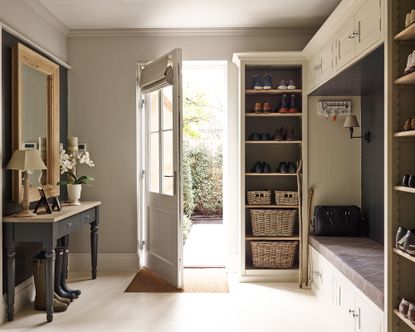 (Image credit: Future)
Entryway closet ideas are a brilliant way to keep your home organized, but creating an entryway that is both practical and beautiful can be a difficult balance.
An essential part of the home, an entryway closet is a space that needs to tick all of the boxes: it should be practical, work hard, be easy to organize – and good looking.
Factoring in plenty of closet storage for coats, bags and boots is an essential entryway idea if you don't have a boot room as it will help keep the hallway clear making the space feel calm, welcoming. Having a clutter-free space will also help set you in a positive frame of mind as you exit the house so that you are ready to tackle the day ahead.
Entryway closet ideas – 10 tips for a clutter-free entrance
From interior details to inventive suggestions for entryway storage ideas, these design-led entryway closet ideas will inspire your scheme.
1. Make use of every inch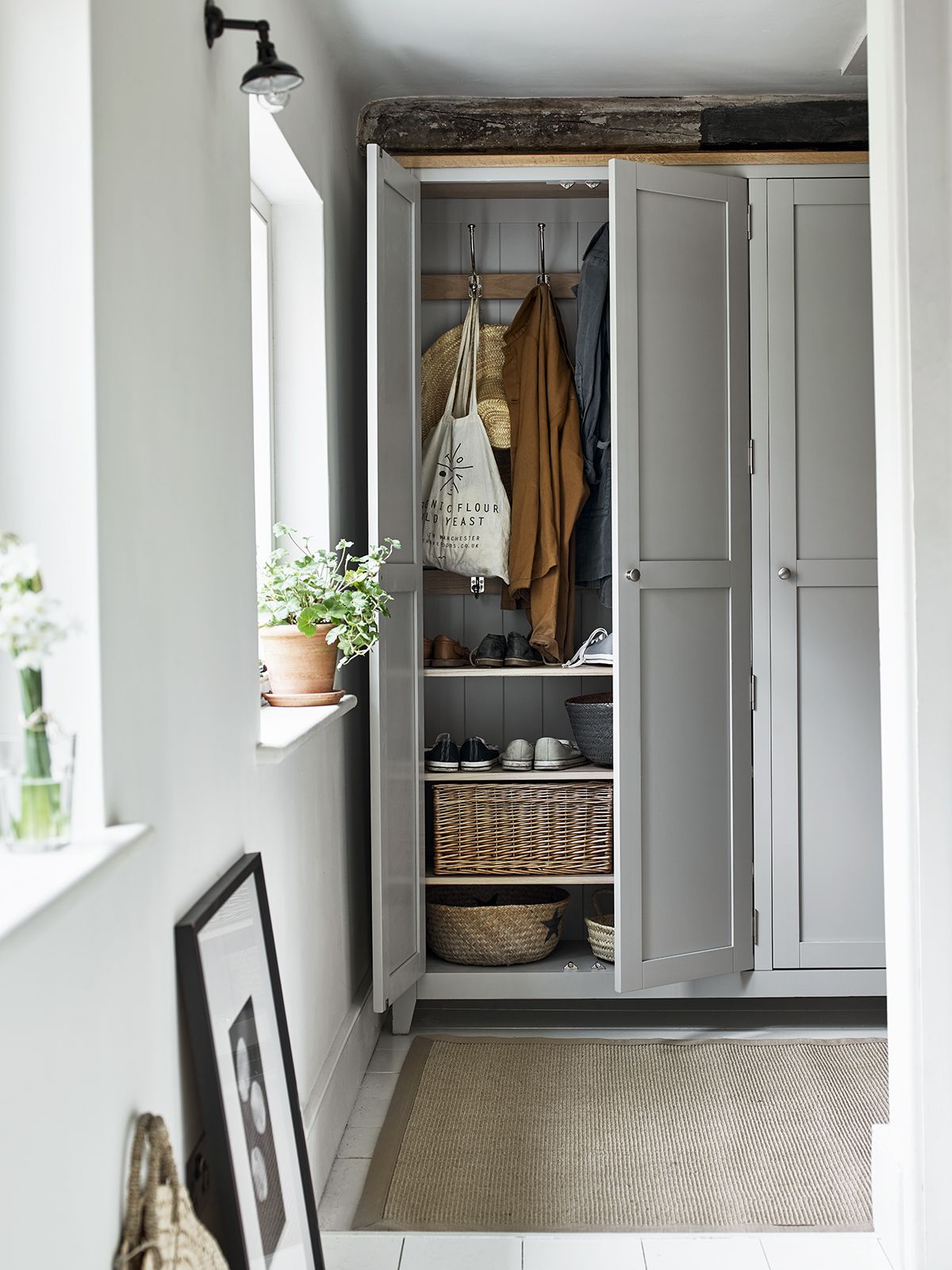 'There is a plethora of off-the-peg pieces on the market which can help keep hallway storage at bay and add a design feature to an entryway closet,' says Paul Deckland, The Cotswold Company.
'We recommend choosing pieces that are versatile and work hard for you, for busy family homes, an entryway closet is perfect for housing coats, shoes and keys conveniently by the front door.'
2. Invest in built-in closets for awkward spaces
'In old houses, you can be left dealing with awkward nooks and crannies that however hard you try, don't fit conventional cabinets and storage units,' says Melanie Griffiths, editor, Period Living. 'This is where it's best to invest in a joiner who can make you a bespoke entryway closet, the benefits far outweigh the costs as you really get to have what suits you and your family best.'
3. Opt for a mix of storage options
'For a family home, a hallway closest, shoe cupboard and modern entryway bench ideas are perfect to house coats and shoes for all the family,' advises Paul Deckland, The Cotswold Company. 'Using pieces with seating space, is also practical when there are several people leaving the house at once.'
4. Go for a truly bespoke entryway closet
'The entryway is often an under-appreciated area that offers great potential, both for style and shoe storage ideas,' says Ben Burbidge, Managing Director at Kitchen Makers. 'If space is limited, take a creative approach with built in cupboards and drawers. Try to use every available inch and wherever possible opt for dual purpose; such as a seating area with a shoe storage area underneath.
An entryway is also the perfect space in which to experiment with color, or to add accents that complement the rest of the house,'
5. Make the most of existing features
'Some old houses will come with entry closets that were built-in, potentially for different uses to what one may need today, but nonetheless, really useful spaces that can be converted with hanging and drawer storage for all of your entryway storage needs,' says Andrea Childs, editor, Country Homes & Interiors.
6. Go high with your cabinetry
'The entryway performs as a gateway to the main house and kitchen,' says Ben Hawkswell, senior designer at Roundhouse. 'Therefore, we needed it to be stylish and hard wearing. Our Rough Sawn Oak textured veneer creates a natural feel, while also being durable, so the owners can be confident that it will stand the test of time in this high traffic space.'
'We took advantage of the high ceilings and built the cabinetry over and around the doorway and created a neat little bench in front of the concealed shoe storage dresser.'
7. Paint your entryway closet in a bold color
Liven up entryway ideas for apartments by painting the closet cabinets in a vibrant color. Be sure to use a durable, wipeable finish suitable for use on wood as these are high-traffic areas susceptible to knocks and scrapes.
'Create an all encompassing feel by painting your entryway closet and surrounding walls in a deep navy,' says Lucy Searle, editor-in-chief, Homes & Gardens. 'Add in some invaluable shoe storage, a peg rail to keep all your outdoor essentials in order.'
8. Create a two-tone scheme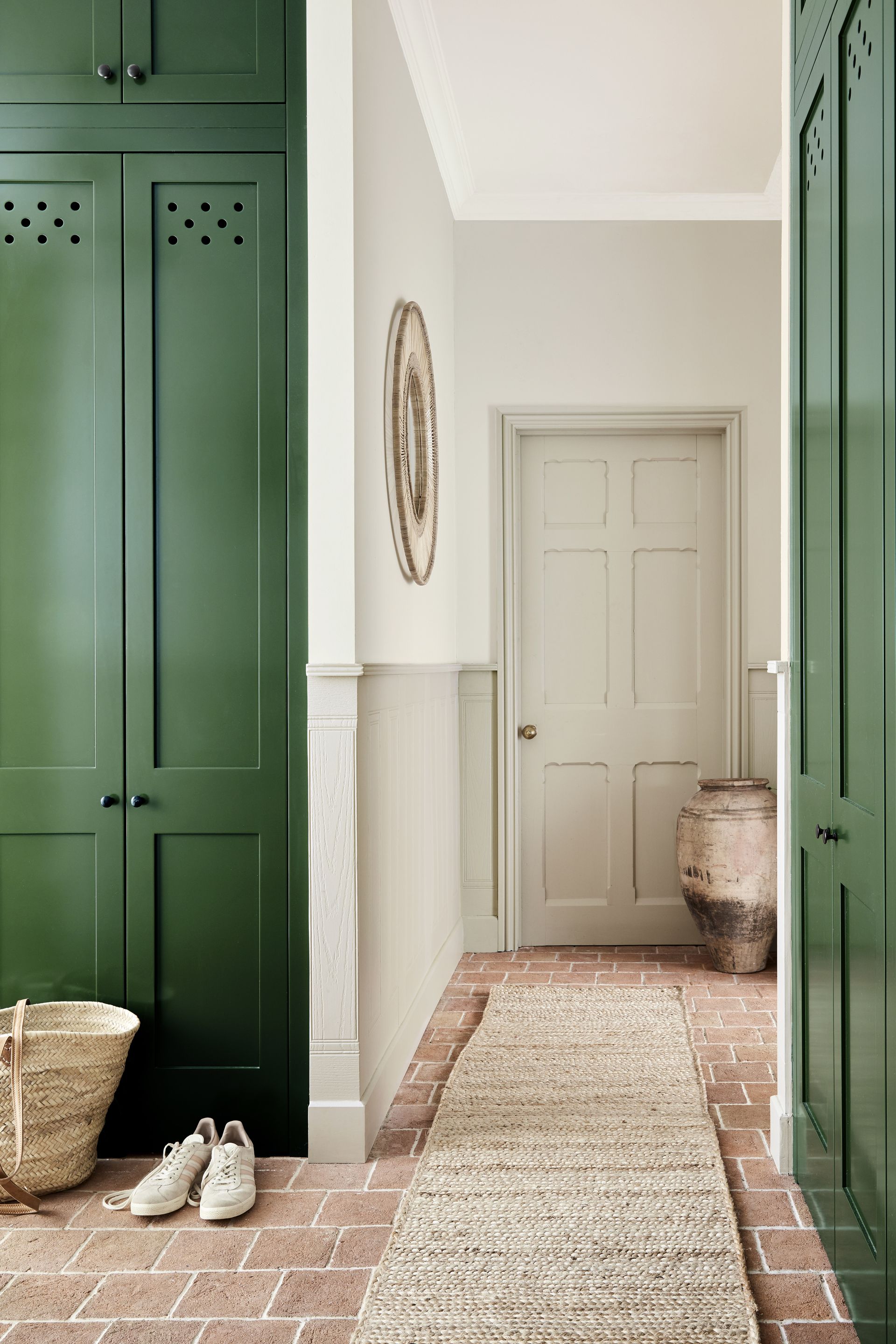 A two-tone scheme is a simple way to breathe new life into any existing hallway paint ideas. This design feature means you can incorporate a splash of bold color with a calmer one, as well as making it easier for you to choose between your favourite colors.
'Rich dark greens have a receding quality that gives the illusion of walls being further away, doing away with the myth that smaller spaces should be painted in lighter colors to make them seem bigger,' says Ruth Mottershead, Creative Director at Little Greene.
9. Use symmetry with your entryway closets
Symmetry in interior design creates balance and a feeling of calm – and while it is wonderfully elegant in large rooms, it can also create a feeling of enhanced space in smaller rooms, and those that are very busy.
'In this Cotswold farmhouse, each side of the entrance hall is a mirror image of each other creating symmetry,' says Chris Spink, founder of Hush Kitchens. 'Bespoke floor-to-ceiling built-in cabinets stand either side of the door providing a variety of storage options (both closed and open shelving), while useful oak topped benches featuring useful pull-out drawers flank each wall.'
10. Utilize the space under the stairs
'For the space conscious, under stairs ideas for a small entryway are just what you need to ensure one of the most cumbersome parts of the house is not being underused,' says Jennifer Ebert, digital editor, Homes & Gardens.
'Awkward spaces like the one under the stairs present the perfect opportunity to be creative,' says interior designer Emma Sims-Hilditch. 'We make a point of devising intelligent entryway storage solutions for our clients to help them to get the most out of their home.'
Under stairs cupboards make great entryway closets, offering height at one end for tall tools and appliances. Plus, they can be painted to match the rest of the home, as demonstrated here.
How do I organize my entryway closet?
The best way to organize an entryway closet is to make a list of everything you need when you enter and exit your home. Good storage makes or breaks an entryway – and you can never have enough hooks, hangers, cupboard and cubbies to keep all your kit in place.
A mix of open and closed cabinets, shelving, hooks, and shoe racks should all figure in your entryway closet ideas.
Sign up to the Homes & Gardens newsletter
Decor Ideas. Project Inspiration. Expert Advice. Delivered to your inbox.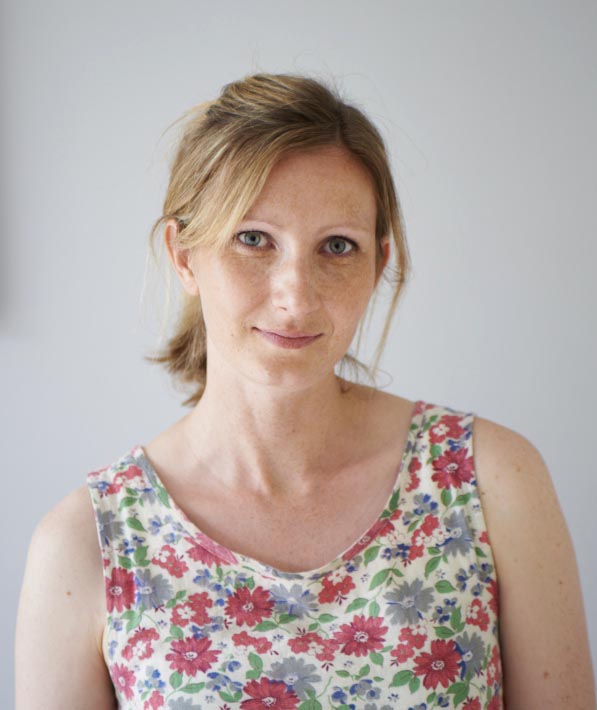 Sophie has been an interior stylist and journalist for over 20 years and has worked for many of the main interior magazines during that time, both in-house and as a freelancer. On the side, as well as being the News Editor for indie magazine, 91, she trained to be a florist in 2019 and launched The Prettiest Posy where she curates beautiful flowers for modern weddings and events. For H&G, she writes features about interior design – and is known for having an eye for a beautiful room.