Organizing a hall closet – 10 best ways to keep essentials in order
Make daily life run more smoothly with these methods for organizing a hall closet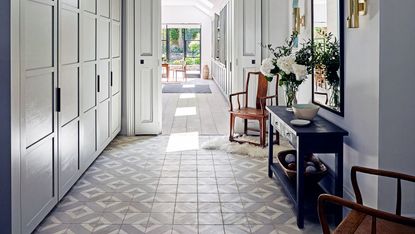 (Image credit: Richard Powers / Future)
Organizing a hall closet effectively is the key to a clutter-free entryway. And, if it's the place to put coats, shoes, bags, keys, and animal leashes, a well organized hallway closet can help make getting in and out of the house a smoother experience – especially if there are kids involved.
Of course, a hall closet could alternatively be the home of the vacuum and cleaning supplies, or a place for linens or other items for which there isn't space elsewhere. But whatever you keep there, efficient sorting and arranging of the contents is crucial to organizing an entryway.
Here's the best expertise on how to organize a hallway closet to put together with your other hallway ideas for a space that looks elegant and welcoming and helps life at home run more smoothly.
Organizing a hall closet
When organizing a hall closet, begin from a consideration of what you need to keep in there, like good hallway storage ideas. A great closet organization strategy ensures everything is easy for its owner to find and reach, and all the items stored there remain in good condition.
1. Decide on what you'll use the closet for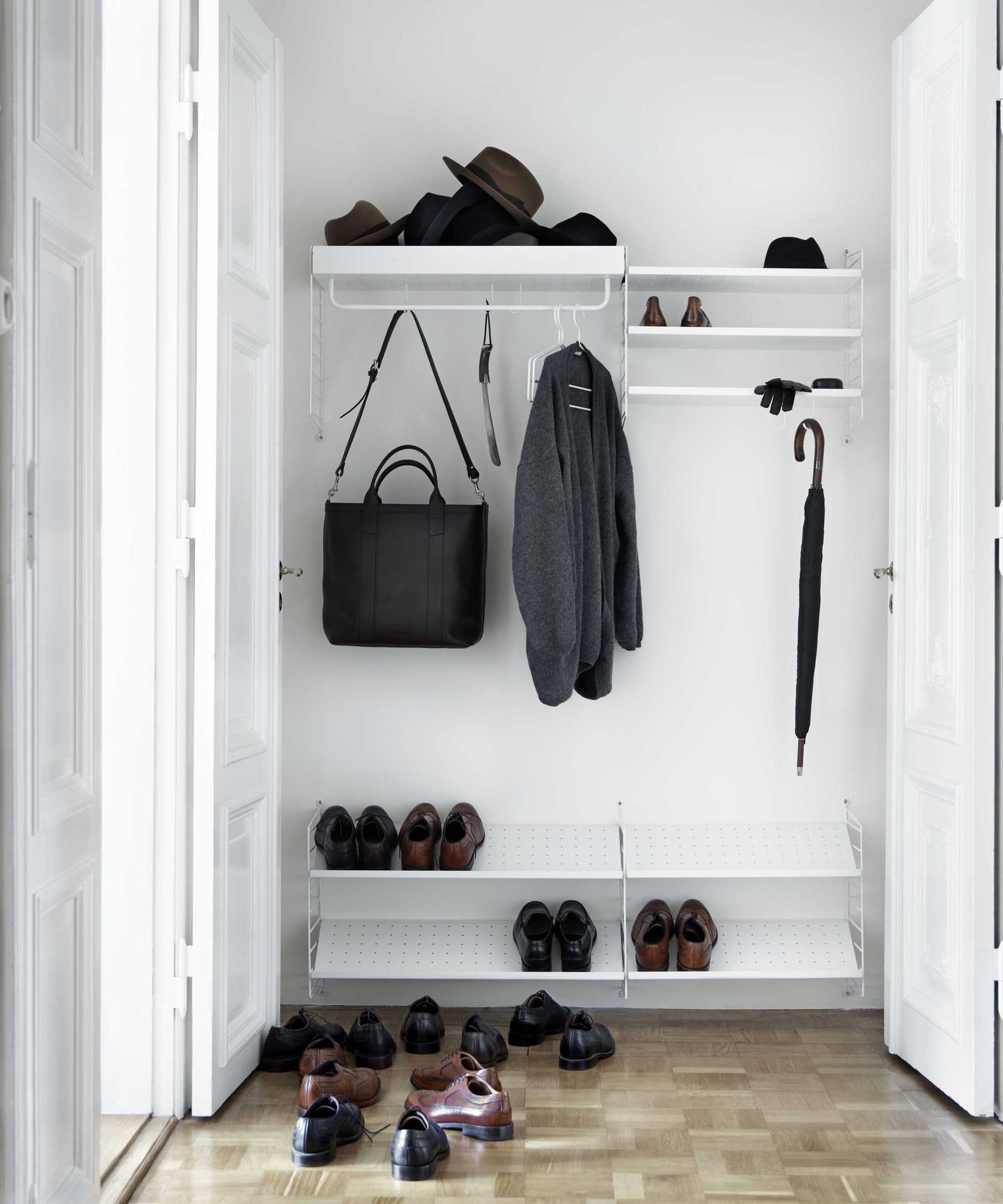 Before you decide on the strategy you'll adopt for organizing a hall closet, take a step back and think about the best way to use it.
'Consider the placement of the closet,' advise Pamela Meluskey and Larisa Bright of NYC-based luxury home organization brand Settled. 'Close to the laundry machine? Let it serve as a laundry backstock and linen closet. Next to the back door or front door? Be sure to include a sampling of what you need as you head out for the day.'
It's also important to think about who need to use the contents. 'Identify who is interacting with the closets. If kids will be accessing, ensure essentials are at an appropriate height,' say the pair.
2. Declutter before organizing a hall closet
There's another process that's vital before you embark on the nitty-gritty of organizing a hall closet – and that's tackling what's already in there by decluttering.
'When starting the process of reorganizing a hallway closet, take the time to go through all of the shelves, bins and bags to eliminate clutter,' says Kristiana Laugen, home expert at Handy.
'If you're someone who has a hard time letting go of mementos, your kids' old drawings or your own childhood belongings, move those items into a storage room or closet where they won't monopolize your hallway closet's limited open space. The decluttering process can be very tedious and time consuming, but it can score you a shelf or two for higher priority items.'
There are likely items you can bid farewell to as well. 'Categorize by putting things like-with-like and sort for donate, garbage, must keep, and can go elsewhere in the home, say Ann Lightfoot and Kate Pawlowski, co-founders of Done & Done Home. 'Once those decisions have been made and everything that's going back into the front hall closet really does need to live there and is something that you use it will be much easier to organize it.'
3. Optimize the closet interior
A well thought-out hallway closet interior paired with a genius closet organizer can win you a whole lot of extra space.
'When designing the perfect hallway wardrobe, we first prioritize long hanging space for coats, shoes below (there are lots of organization options to choose from such as fixed rails and pull-out drawers) and we include a top shelf which is a great space for sports bags that can otherwise clutter a hallway floor,' says Phillipp Nagel, director of Neatsmith, which creates and installs bespoke wardrobes.
'Then, if space allows and to maximize that which is available, double hanging rails are great for smaller coats/jackets and allow you to fit in twice as many items.
'To keep things organized, internal drawers with dividers for hats and gloves are a great addition and scarf rails are also good to include. They're small and hold a lot but it's important that they are installed somewhere they don't get in the way.
'The best finishing touch is to include internal mirrors to the back of a couple of doors – these can often be overlooked but are incredibly useful.'
4. Make locating items speedy
A well organized hall closet means items are easy to find. 'Use cube-like shelving and clear bins – things have homes, which makes it easier to find things and put things back,' says certified professional organizer Lynne Poulton of Wholly Organized!.
Although you can use baskets and other containers, clear bins mean no one in the family can fail to see what's meant to be put there, and finding the right item when leaving the house is easier.
To organize shoes, add in hallway shoe storage, such as racks, along the bottom of the closet, Lynne advises, to keep footwear in order and easy to locate. She also prefers slimline velvet hangers to maximize hanging space.
Labelling is also a great strategy. 'Label everything for easy maintenance, so every family member knows where to find what they need – and return it to the proper home,' say Settled's Pamela Meluskey and Larisa Bright.
'Buy a label maker and it'll become your new best friend,' agrees Katie Thomas, founder of interior design company KTM Design. 'Label all your boxes clearly and make sure everything has a place.'
She also favors creating hanging space. 'Peg boards are an easy way to make the most of unused wall space,' she continues. 'You can hang your keys, cleaning utensils or tools at the back of the closet, out of the way.'
5. Create a calm impression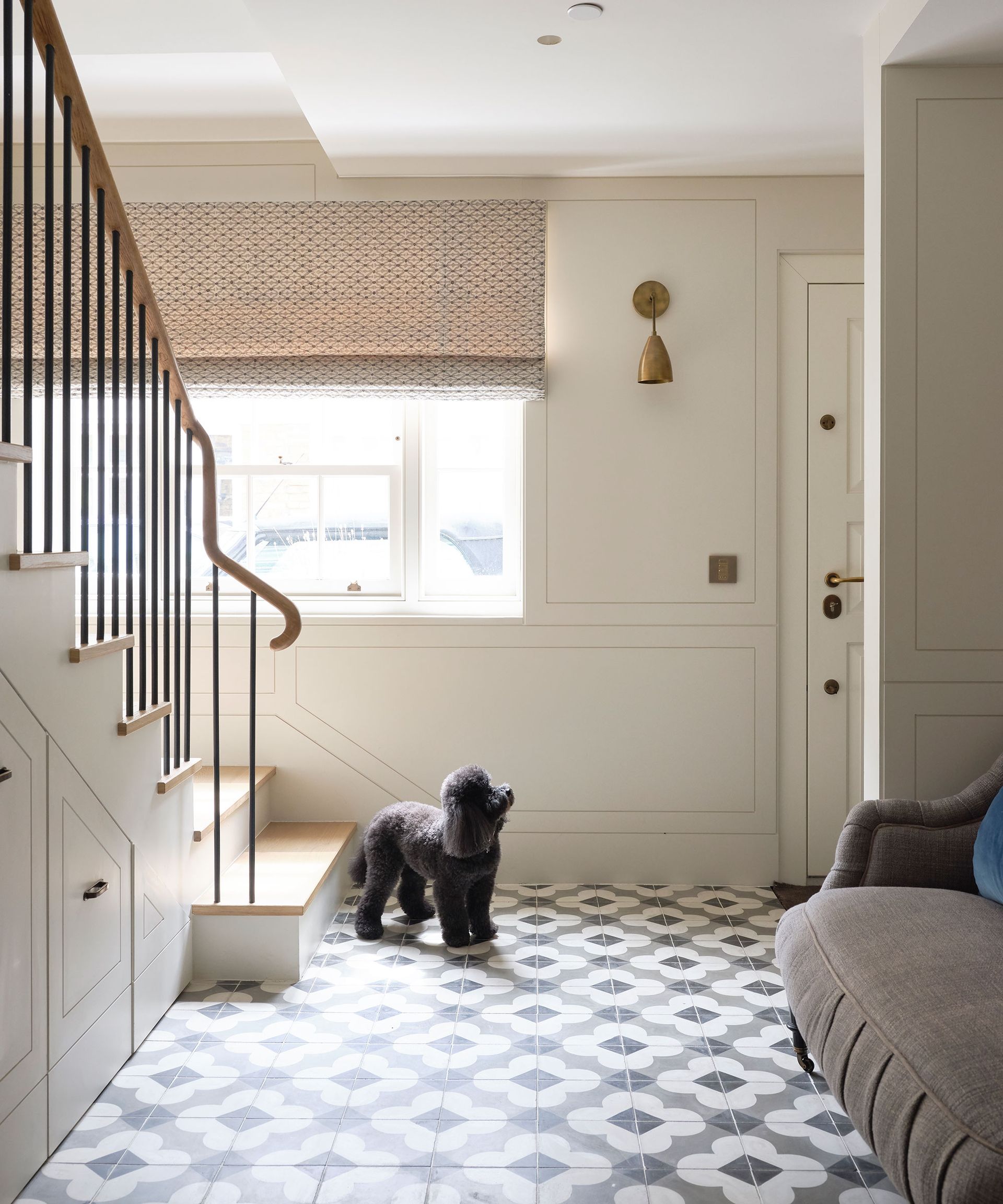 It's inevitable that a hall closet will be home to a lot of items, and that these will be of different types. And because it's a mixed-use space, professional organizer and master certified KonMari consultant Emi Louie focuses on calming the visual noise of the closet.
'I like to hide "busy" items and bring "pretty" items to the forefront in a way that looks streamlined,' she explains. 'For example, loose tools and light bulbs tend to look more "busy", and are good candidates for a cabinet, drawer, or a bin. Linens, paper towel rolls, candles or books tend to look more "pretty", and can be displayed at eye level or higher depending on frequency of use.
'Cleaning supplies and large toiletries work well lined up and displayed as you would see in a store, and small items such as tools or small toiletry items are best contained in streamlined bins or boxes,' she adds.
The experts also find that a great looking closet interior can inspire the whole family to be neater. 'We encourage matching containers as much as possible because when things look nice, psychologically, we are much more likely to keep them tidy,' says Mary Cornetta, founder and co-owner of professional organizing company Sort and Sweet. 'The containers don't have to be exact matches but they should mesh aesthetically together.'
6. Ensure the back of the door is functional
To organize a hallway closet effectively, think about what the back of the door can offer. 'The door is begging to be utilized and can be the answer to all your issues in the closet,' says Kim Jones of L+K Home Organization, who's used back-of-door solutions from Elfa. 'It can be set up to make it super easy to grab, go and also put items back, including kids' items,' she says.
'This is also a great space to hang a broom or mop to get it off the floor,' she says. 'There are endless possibilities with this space being used: dog leash, poop bags, brush, sunglasses, masks, sunscreen, umbrella holder, etc.'
7. Be prepared to make a seasonal swap
Rotate what you keep in the hallway closet in order to stay organized. 'It's a good idea to move seasonal items out of the hallway cupboard and store them away in the attic, under the bed or above a wardrobe,' says Helena Myers, interior designer at The Myers Touch.
'There's no benefit in cluttering up valuable hall space with thick winter coats in summer or with sandals and beach bags in winter. This seasonal switch out will allow you to use your hallway space more effectively and get a clearer picture of what you need to store there.'
When it comes to coats, because they take up a lot of closet space, think about regularity of use, too. 'I'm a big fan of only keeping coats in this area that are worn often,' says Kim Jones. 'That means if you own grandma's fur or have a huge ski jacket you keep only for the slopes, there may be a better place to store these items to open up space.'
Be ready for visits, too. 'This is also an area where guests will want to hang their coats, so you need to make sure there is adequate space,' says Kim.
8. Organize a hallway linen closet
Wondering how to organize a hallway closet that is home to linens? 'A well-designed linen closet uses vertical and horizontal storage to hold everything from towels to bed linens,' say California Closets experts.
'To keep it organized take everything out. While it might sound overwhelming to clear out your entire closet, this step is indeed integral to the organization process. This encourages you to be a bit more discerning about what you put back into your closet.
'Divide your items into three groups. Sort through the contents of your closet and create three piles: one for items to give away or consign, one for sentimental items that you can place in long-term storage, and one for items that you need every day.'
Lynne Poulton recommends adding helper shelves, which add intermediate shelving between shelves. 'Shift some items to under the sink in the bathroom and use helper shelves there also,' she says.
But address the contents of the closet, too. 'Consider housing sheets in the rooms where they are used, that is guest sheets on the bed or in a dresser drawer,' she recommends. And ask, how many towels are enough? 'Consider scaling back how many towels you own,' she says.
The same goes for sheets. 'Consider one set for a rarely used guest bed, and two to three sets for regularly used beds.'
For what remains, tackle stacks of towels and sheets that spill over on one another with shelf dividers which are slim uprights that can be slipped on to a solid shelf and hold piles of items in place, she advises.
Meanwhile, avoid a pile up of old meds by taking them to an authorized drug collection site and, to ensure items are put back where they should be, Lynne says: 'Use clear acrylic bins and label them in a way that you and the family know what is in them – "Meds", "First aid".
Linen closet with deep shelves? 'Installing the Elfa pull-out shelf makes these hard-to-reach areas more accessible; it's easier to find things and put things back where they live,' she says.
9. Minimize space occupied by cleaning essentials
A hallway closet can be a multipurpose area with the items required to keep your home spick-and-span in there as well as what you need when you go out the door. The former type of contents can hog the closet, though. 'If vacuums and cleaning supplies are taking up a lot of space in a hallway closet, think of the ways you can incorporate bins and racks to increase your storage space,' says Kristiana Laugen, home expert at Handy.
'It can also be helpful to take a minute to look at your cleaning supply stock and think about which items you're only using once in a while. For items that you use infrequently, you may want to find a different storage space that doesn't take up prime closet real estate.'
10. Make it a utility closet
Its location might mean you're organizing a hall closet as a utility closet. Here, the key is to first group like with like, then put groups of items into appropriate containers that can go into the closet. 'Could be a clear container, a wire basket, wood crate, whatever style you like,' says professional organizer Brenda Scott of Tidy My Space. 'Label the containers for ease of finding items and because it helps other people to know where to look for an item.'
'Brooms, mops, and Swiffer wands can be hung by hooks on the doors or interior walls of the closet; this frees up space,' she suggests.
For the remainder of the contents pay attention to regularity of use and their weight. 'Have a shelf for the every day use items,' Brenda advises. 'Place the not-used-every-day items up higher (light weight only). Heavy items should be kept lower to reduce the chance of hurting someone if they fall or straining yourself when pulling them out off the shelf.'
Optimize shelf space in a utility closet, too. 'Use the height of shelves by stacking containers, inserting risers, hanging shelf baskets and using turntables,' recommends Brenda.
What can I do with a hall closet?
A hall closet can be a coat closet, utility closet, a linen closet, or a combination that suits your household and the other space available in the home for essentials.
If it's a coat closet, make space for footwear, too, and add a shelf above the rod for hats, purses, pet leashes and so on, or use an over-the-door organizer instead. 'It can act as your drop zone, too,' says Brenda Scott. 'When family members arrive they pop their items into the pouch and it's there for the next day.'
How do I maximize my hallway closet space?
To maximize hallway closet space, use a top tactic for organizing small spaces and make use of unfilled areas. 'Usually coat closets have the one bar wonder for hanging items and then all the dead space at the bottom and if you are lucky a shelf above the one bar wonder,' says home organizer Kim Jones. 'So space is usually very limited.
'For the space above the hanging rack, try to utilize as much vertical space as possible. This is a great area to utilize bins, even stackable ones if needed to store cold winter items: scarves, gloves, etc. If there is room, break it down by family member. If not, combine and just try to keep in categories by person within the bin.
'For the dead space under the hanging rack, this is a great area to place a shoe bin or small drawer storage to keep light bulbs, floor cleaner, etc. I have found the corner of entryway closets to be a great space to install a power source and hang a vacuum.'
Sign up to the Homes & Gardens newsletter
Decor Ideas. Project Inspiration. Expert Advice. Delivered to your inbox.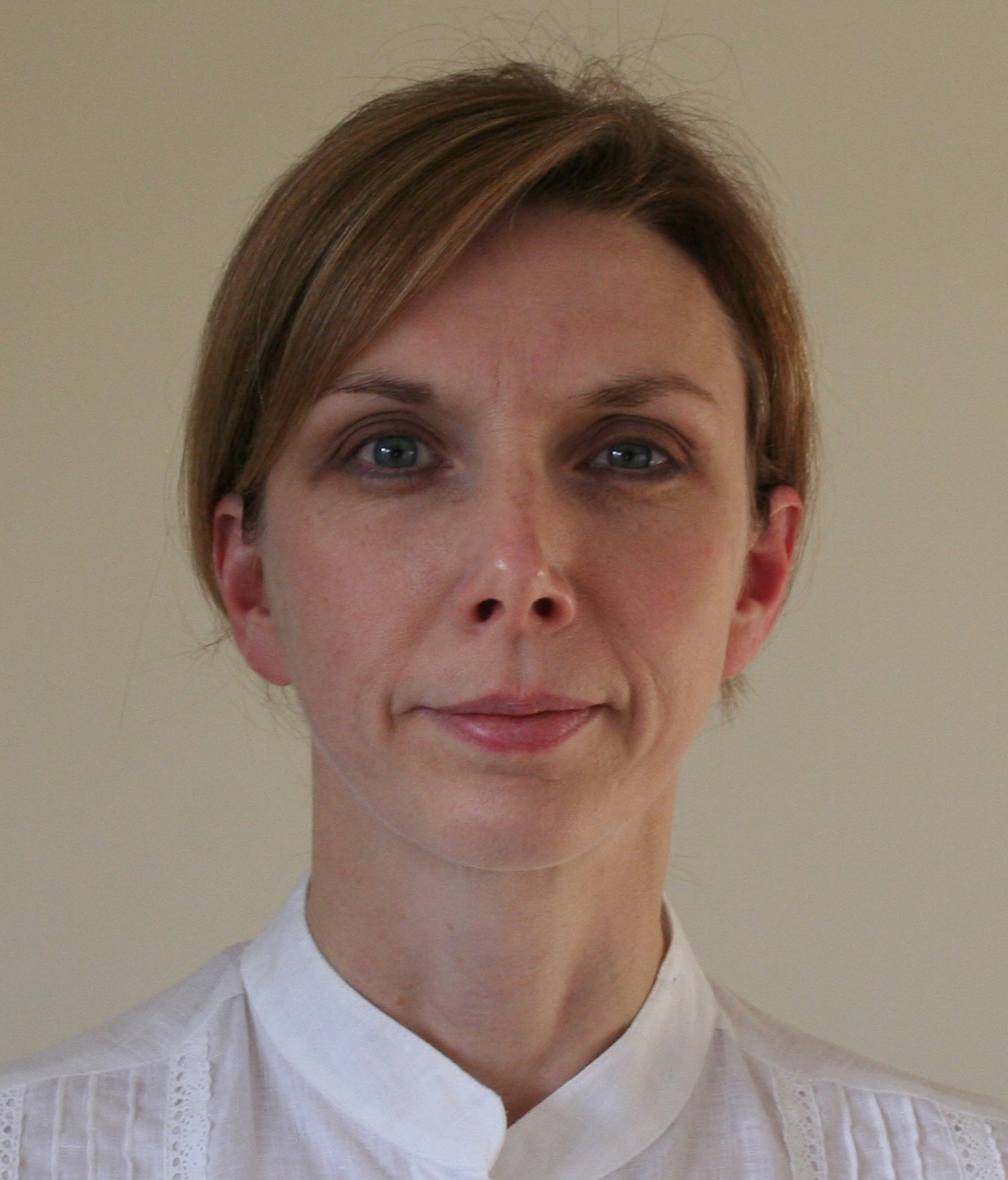 Sarah is a freelance journalist and editor. Previously executive editor of Ideal Home, she's specialized in interiors, property and gardens for over 20 years, and covers interior design, house design, gardens, and cleaning and organizing a home for H&G. She's written for websites, including Houzz, Channel 4's flagship website, 4Homes, and Future's T3; national newspapers, including The Guardian; and magazines including Future's Country Homes & Interiors, Homebuilding & Renovating, Period Living, and Style at Home, as well as House Beautiful, Good Homes, Grand Designs, Homes & Antiques, LandLove and The English Home among others. It's no big surprise that she likes to put what she writes about into practice, and is a serial house renovator.