What looks good in an entryway? 7 expert tips for an exceptional entryway
Interior designers told us never to miss these must-haves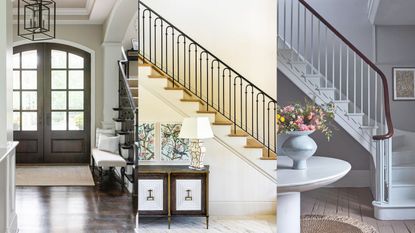 (Image credit: Interior Impressions / Julian Design / Oliver Perrot )
Entryway design can be difficult to get right as we often pass through them quickly and pay them little attention. Despite this, entryways are one of the most important spaces in the home and should be thought of as an introduction to your style. With that in mind, it can leave many wondering what looks good in an entryway and how to get this liminal area right.
Although often overlooked, there are countless entryway ideas that allow you to take advantage of their functional space while also making your entryway inviting. From organizing an entryway to entryway furniture ideas, there are a vast array of changes you can make to this awkward half room to make it look incredible and function well.
Here, designers have offered their thoughts on what looks good in an entryway for you to emulate at home.
What looks good in an entryway?
When it comes to designing an entryway, you should first consider who uses the space and how they use it. If you have children or pets, for example, hardwearing finishes may be in order. While older relatives and guests may need more ergonomic seating for getting ready to leave or enter the house.
Whatever your entryway demands, these expert tips will help you select the right additions to create an entryway that looks good without sacrificing everyday practicality.
1. Consider seating arrangements
'Entryways are the first look into the home,' says Amy Leferink of Interior Impressions. 'Adding a bench or seating areas brings warmth and an inviting sense to the entrance.'
While we do not spend long in our entryways, adding seating can bring functionality to the space and allow people to get ready comfortably whether they are entering your home or are getting ready to depart. These smaller additions look great in an entryway and reflect positivity on you as a host as guests feel considered and welcomed into the space. Entryway seating could be as simple as added chairs that also tie the space together, or an integrated built-in bench.
'Include hidden storage within bench seating too,' Emma Sims Hilditch founder and creative director of Sims Hilditch adds. 'Choose upholstery fabrics with a Martindale rub count of no less than 18,000 if you have young children and pets.' she warns. 'Use a fabric protector on upholstery too.'
In small entryway ideas, consider using seating that can be stored beneath a console table so it may be accessed when needed and tucked away otherwise.
2. Add a beautiful console table
It can be hard to know exactly what you need in a home entryway, a console table is likely one of the most important additions to consider. 'Consoles or dressers as a drop point also offer organization in the entrance of the home,' explains Amy.
What's more, console tables offer the opportunity to use a larger or more structural furniture piece that may look out of place in other areas of the home. Console tables can function as a beautiful focal point as they are often one of the very few furniture items in the space, meaning more risks can be taken as it is unlikely to clash with surrounding furnishings as it might in a living room or bedroom.
As well as being a practical drop-off point, consider using a console table as a base for decor times such as plants, lighting, or personal photos to create a homely feeling in your entryway.
3. Make a statement with your entryway flooring
Entryway floor ideas are another simple yet great canvas for introducing interest and making your entryway look good. 'Encaustic floor tiles are a wonderful way of bringing life to a room and accentuating color and pattern in a space,' explains Diane Hyde, marketing manager at Craven Dunnill Jackfield. 'Beautiful in appearance, encaustic floor tiles are also completely durable, making them perfect for high-traffic areas such as hallways or kitchens. Designed with longevity in mind, they are a complete investment that promises to stand the test of time for years to come.
'Whether you're looking to go more traditional with geometric patterned tiles or contemporary with large format porcelain floor tiles, there is something to suit all tastes and styles of home. Color and pattern play a vital role in determining the feel of a room, but they can also impact the size of a space. While light, muted and natural tones make a space appear bigger, heavily patterned tiles in bold colors can make a room feel more enclosed.'
4. Bring life into the space with plants
'Bring life into the house,' Trisha Guild, founder of Designers Guild, recommends. 'Fresh flowers and potted bulbs have the power to instantly lift the mood.' Introducing some of the best indoor plants to your entryway can inject life into otherwise lifeless space. Decorating with plants is a quick and easy way to beautify your entryway and make it look good, even boosting the mood of your guests when they visit.
'Our world is so chaotic - it's important to create spaces with a gentle spirit that puts us at ease; florals do this effortlessly,' Trisha adds.
5. Introduce personality through artwork
Deciding what looks good in an entryway can be subjective, Martin Kemp of Martin Kemp Design highlights, but there are a few ways to introduce your own personality into the area to make it look good.
'As a general rule, our clients like their arrival spaces to make a statement about the home beyond and their personality. This might mean floral arrangements, art or sculpture, perhaps a feature ceiling hung with a specialist light feature– or it could mean drama and dynamics as contrast with a single iconic furniture piece making a statement. Both of these approaches make an impact.'
If you have the space, statues or ornaments on the console table make a great addition to an entryway, although entryway wall decor ideas such as artwork, photos, and hallway mirror ideas, are wonderful inclusions for any space, particularly smaller entryways.
6. Be efficient with storage
One of the best ways to make an entryway look good is to create efficient entryway storage ideas to reduce clutter. 'Within every project, we look to maximize storage by finding clever and innovative storage solutions without sacrificing spaciousness,' explains Amos Goldreich of Amos Goldreich Architecture. 'With smaller properties, sometimes you have to think laterally - or vertically.'
Adding bespoke storage options such as built-ins will provide the perfect place for outerwear and shoes to be cleared away. Reducing this visual clutter will enhance the look of your entryway decor and allow the focus to lie on them rather than your untidy shoes.
'Storage doesn't have to be about closing items away in cupboards,' reminds Amos, however, 'bespoke joinery can be designed to display personal belongings in their best light.' Consider using some open shelving in your entryway to display personal items, especially if your console table is on the smaller side.
'Don't use your spaces as a 'dumping ground',' warns Emma. 'Keep it organized by investing in baskets, each dedicated to storing a specific item, which can be slotted into bespoke fitted joinery.'
7. Introduce good lighting
Layered entryway lighting ideas look good in any entryway and can be used to both brighten the space as well as create a moody or cozy entrance. Consider layering lighting with a table lamp on the console table to accompany the main ceiling light, or introduce softer lighting with candles. 'I would never do anything that makes the ceiling feel lower in a hall,' advises Charu Gandhi, founder of luxury design studio Elycion, 'so no dark ceilings or chandeliers if the ceiling is already too low.'
How do you make a welcoming entryway?
You can make a welcoming entryway by considering the function of the space and catering to its needs. Adding functional seating and a console table will allow your family and guests to enter and exit your home with ease as well as proving a 'catch-all' for loose items such as keys. Layer lighting in an entryway so that the space is lit well enough to see what you are doing as well as set a cozy and inviting mood that is not too harsh or too dull.
Finally, incorporate a place to hang bags and coats, as well as a place to put shoes, so that clutter does not build up and the first glimpse of your home reflects a well throughout, structured home.
Sign up to the Homes & Gardens newsletter
Decor Ideas. Project Inspiration. Expert Advice. Delivered to your inbox.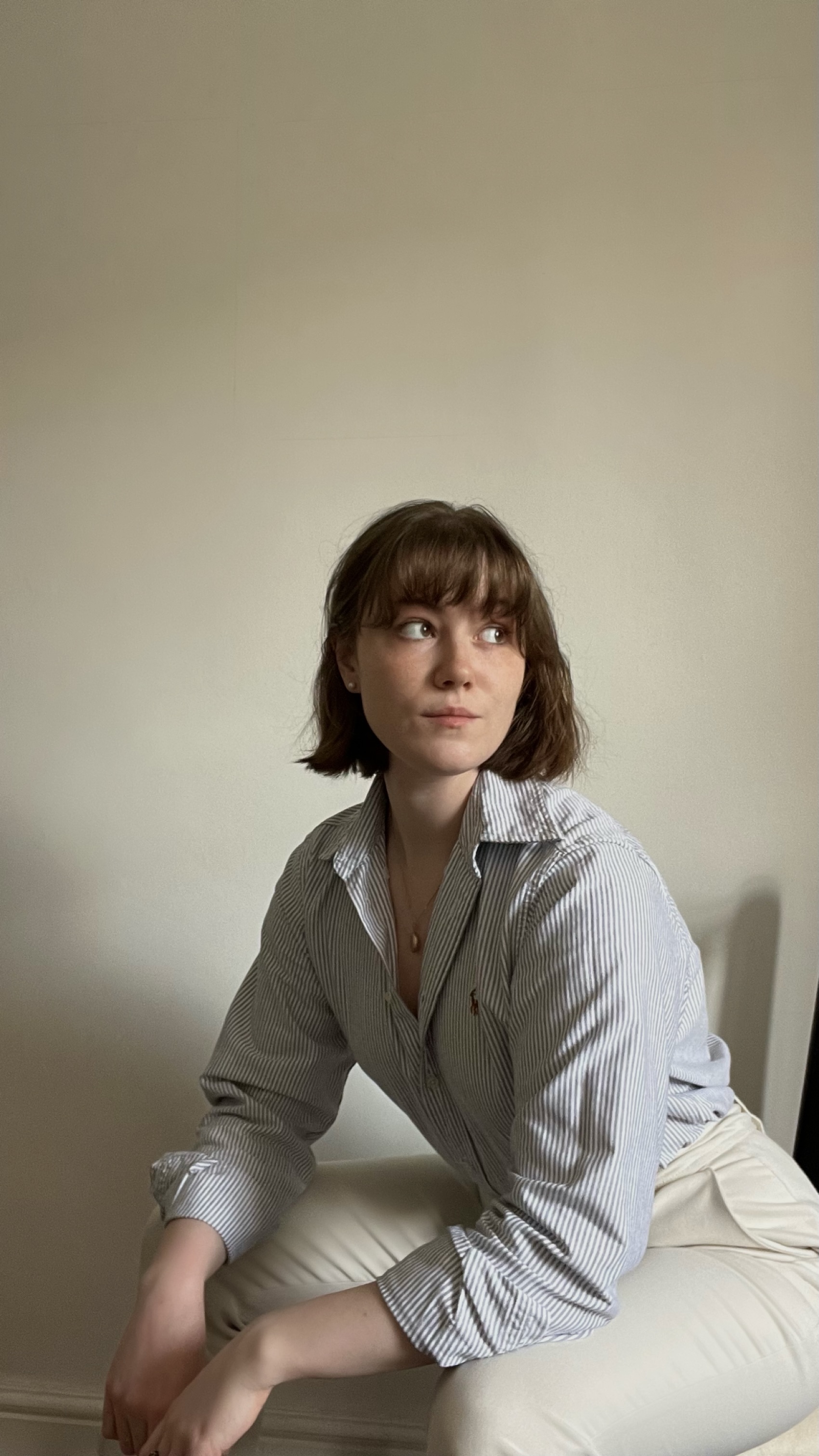 Chiana has been at Homes & Gardens for a year, having started her journey in interior journalism as part of the graduate program. She spends most of her time producing content for the Solved section of the website, helping readers get the most out of their homes through clever decluttering, cleaning, and tidying tips – many of which she tests and reviews herself in her home in Lancaster to ensure they will consistently deliver for her readers and dabbles in the latest design trends. She also has a first-class degree in Literature from Lancaster University.