5 of the best simmer pot recipes for fall and winter – for an all-encompassing cozy scent
Fill your home with fragrance with these five cozy simmer pot recipes for fall and winter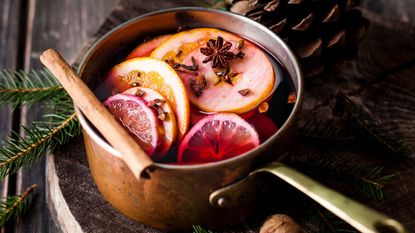 (Image credit: Getty Images)
Simmer pots are touted as one of the best ways to scent your home with a natural fragrance, especially in fall and winter when simmer pot recipes are filled with warm cinnamon and cozy vanilla.
When making your home smell nice, using natural ingredients and methods is the best way to scent your home thoroughly and without the toxins that sometimes come with scented candles.
These are five of the best simmer pot recipes for fall and winter to make your home a cozy haven for the cold season.
Simmer pot recipes for fall and winter
Whether you are trying to make your house smell like fall or make your home smell good for Christmas, these warm scents are perfect for the cozy season.
When using a simmer pot, cut fruit into slices and place them along with any other ingredients in a large pot, and cover them with water. Bring it to a boil before reducing it to a simmer and leaving it on low heat for a prolonged period, at least three hours, until the scent fills your home. Be sure to top the water up every half an hour to maintain a constant level and prevent ingredients from burning.
1. Brown sugar and pear simmer pot
If you are not the best home cook and want to banish bad kitchen smells in favor of a space that smells like a bakery, then a brown sugar and pear simmer pot may be perfect for you. Lindsey Chastain, home blogger and founder of The Waddle and Cluck loves to cut up one pear and add it into a simmer pot with three whole cloves, a star anise, and a good sprinkle of brown sugar for a sweet, warm-scented pot.
Lindsey started gardening in 2005, when her first son was born, as a way to save money. It started with a small window herb garden, then expanded to potted vegetables, and now, she and her husband can regularly be spotted in the garden on their homestead.
2. Holiday simmer pot with warm spices
If you want to make a home cozy for fall, you cannot overlook the impact of a good home fragrance. If warm and cozy is your goal, this Holiday simmer pot recipe by Barbi Gardiner, founder of The Outdoor Apothecary, is perfect:
'The Holiday Simmer Pot is a festive concoction that combines the citrusy brightness of oranges and lemons with the deep, resinous notes of pine or spruce, complemented by the sweet warmth of cinnamon and cloves,' she says.
'All you need is a lemon and an orange (sliced into rounds), one-and-a-half cups each of cranberries and chopped pine or spruce needles, a cinnamon stick, and one teaspoon each of whole cloves and good quality vanilla extract.
'For an extra festive touch, you can add a clean, dried pine cone, too.'
Barbi Gardiner is a bioregional herbalist, gardener, forager, and creator from the quiet corner of Connecticut. Her blog aims to inspire people to return to their roots, rewild themselves with nature, and rediscover the joy of living a simple life.
3. Evergreen spice simmer pot with pine
Fragrance layering is the perfect way to set the scene for Christmas, and you need not look further than this evergreen-inspired pot loved by Barbi Gardiner, of The Outdoor Apothecary. Using fresh pine, it is the closest you can get to living in a pine forest, she says:
'If you are looking for a Christmassy scent this simmer pot is like walking through a winter forest. The evergreen and spices bring a warm, spicy scent that's perfect for chilly days.
'Add three cinnamon sticks, 1/4 cup chopped orange peels, 1/2 teaspoon whole cloves, thick peels from one apple, and 1/4 cup each chopped evergreen (pine, spruce, fir) and cranberries for the ultimate Christmas fragrance.'
4. Cinnamon apple simmer pot
Perfect throughout fall or for making a house cozy for Thanksgiving, cinnamon apple simmer pots are perfect, says Amna Muqeem, co-founder and baker at Specially Fried. With warm undertones and fresh fruit, it is the ultimate fall fragrance.
Mix one sliced apple and orange (complete with rind), a one-inch piece of ginger, three cinnamon sticks, and one tablespoon each of whole cloves, and allspice with 10 cups of water for a sophisticated, layered scent.
Amna Muqeem is a baking enthusiast and editor-in-chief at Specially Fried. With a deep love for all food, she brings her expertise and creativity to the forefront, ensuring delightful content for cooking enthusiasts
5. Maple woods simmer pot
Every home needs a signature scent, and this maple woods simmer pot is perfect for anyone who likes the idea of making a home smell like a bakery.
Lindsey Chastain, a home blogger, recommends combining two tablespoons of pure maple syrup with one sprig of pine or cedar, a vanilla bean pod or a few drops of strong vanilla extract, and a whole cinnamon stick for a cozy, comforting fragrance.
What to do with simmer pot ingredients after simmering
Simmer pots use natural ingredients such as fresh produce to create a nice scent – this can lead to food waste and is one of the main criticisms of this home fragrance method.
However, there are a few things you can do to get a little more out of these ingredients or ensure they do not end up straight in landfill, says Lindsey Chastain, home blogger.
If you are throwing the ingredients out, it is best to put them into compost rather than your general trash, she begins. 'This is a great way to recycle the ingredients and create nutrient-rich soil for your garden.
'It is also possible to refrigerate the ingredients for a few days and reuse them for simmering a second time or you can dry out the ingredients and store them in an airtight container to be used in potpourri,' she suggests.
FAQs
How long do you leave a simmer pot on?
When using a simmer pot to scent your home, the longer you leave it the better. At a minimum, you should leave the pot on low heat for three hours, topping the water up every thirty minutes to prevent burning, but you can leave it on for as long as a day so long as you keep a constant eye on it (turning it off overnight to avoid a fire hazard).
Can you leave a simmer pot unattended?
When using a simmer pot to scent your home you can leave it alone for short periods, but you should set a timer to check the pot every thirty minutes to ensure the water level is not dropping too low and risking a fire hazard. For this reason, when using a simmer pot over several days, you should always turn it off overnight when you go to sleep.
---
Although you set a simmer pot up to make a kitchen smell nice, opening up your internal doors and closing external windows can help these fragrances penetrate throughout your home, from making your living room smell nice to making a bedroom smell good. It is the perfect all-encompassing approach that goes just that little bit further than even your best candles.
Sign up to the Homes & Gardens newsletter
Decor Ideas. Project Inspiration. Expert Advice. Delivered to your inbox.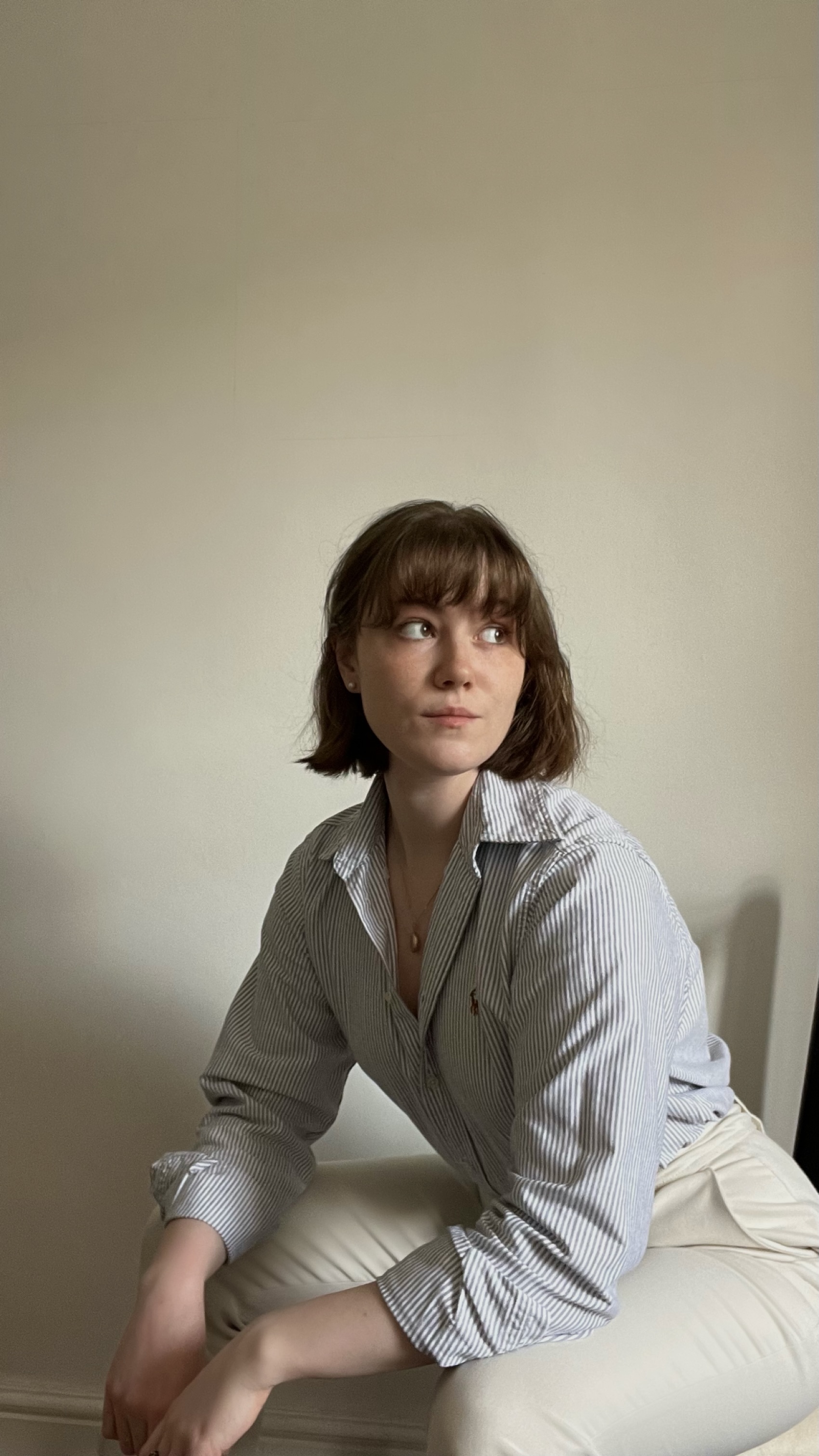 Chiana has been at Homes & Gardens for a year, having started her journey in interior journalism as part of the graduate program. She spends most of her time producing content for the Solved section of the website, helping readers get the most out of their homes through clever decluttering, cleaning, and tidying tips – many of which she tests and reviews herself in her home in Lancaster to ensure they will consistently deliver for her readers and dabbles in the latest design trends. She also has a first-class degree in Literature from Lancaster University.