Things people with nice-smelling living rooms always do – and why it works
Follow these seven simple steps to a living room that always smells wonderful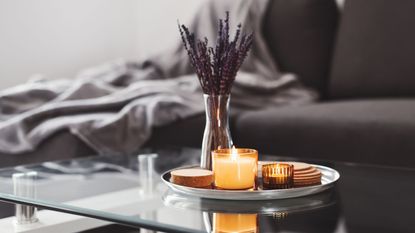 (Image credit: Getty Images)
Sign up to the Homes & Gardens newsletter
Decor Ideas. Project Inspiration. Expert Advice. Delivered to your inbox.
Thank you for signing up to Homes & Gardens. You will receive a verification email shortly.
There was a problem. Please refresh the page and try again.
Besides the kitchen, our living rooms see most of the action in our homes – especially when we have guests. So it's worth paying attention to scent by using a home fragrance and getting rid of any unwanted odors, as this has a huge impact on how a home feels.
Although there are several ways to make a home smell nice, cleaning your living room is the quickest and easiest way to establish a fresh scent that won't have guests turning away at the door.
Here, professional cleaners have shared the seven things people with nice-smelling living rooms always do, and how you can replicate the results at home.
Things people with nice-smelling living rooms always do
One of the first things interior designers notice in a room when they enter is the fragrance – or lack thereof - in a space. Acing your living room's fragrance layering and using some good cleaning tips can help take your home's ambiance to the next level.
This is what to consider:
1. Deep clean carpets and rugs
The deep fibers of carpets and rugs are notorious for holding onto bad odors, especially if your household wears shoes indoors. Deep-cleaning carpets and cleaning area rugs is, then, the best place to start when trying to make a living room smell nice, says Kathy Cohoon, operations manager and cleaning expert at Two Maids & A Mop.
'If your floors are carpeted and have some stains, use a homemade solution of vinegar diluted with water and some baking soda to help lift the stains and deodorize,' she suggests. 'This solution is natural and non-toxic and will remove any lingering smells caused by dirt or stains on the carpet, in addition to removing the stain itself.
Alternatively, 'you can invest in cleaners formulated to deodorize,' she adds. 'Oppositely, if you deal with a sensitive nose or allergies go for one that is scent-free and use lemon juice and baking soda to get rid of any residual, unwanted smells after cleaning.'
2. Ensure the room is well ventilated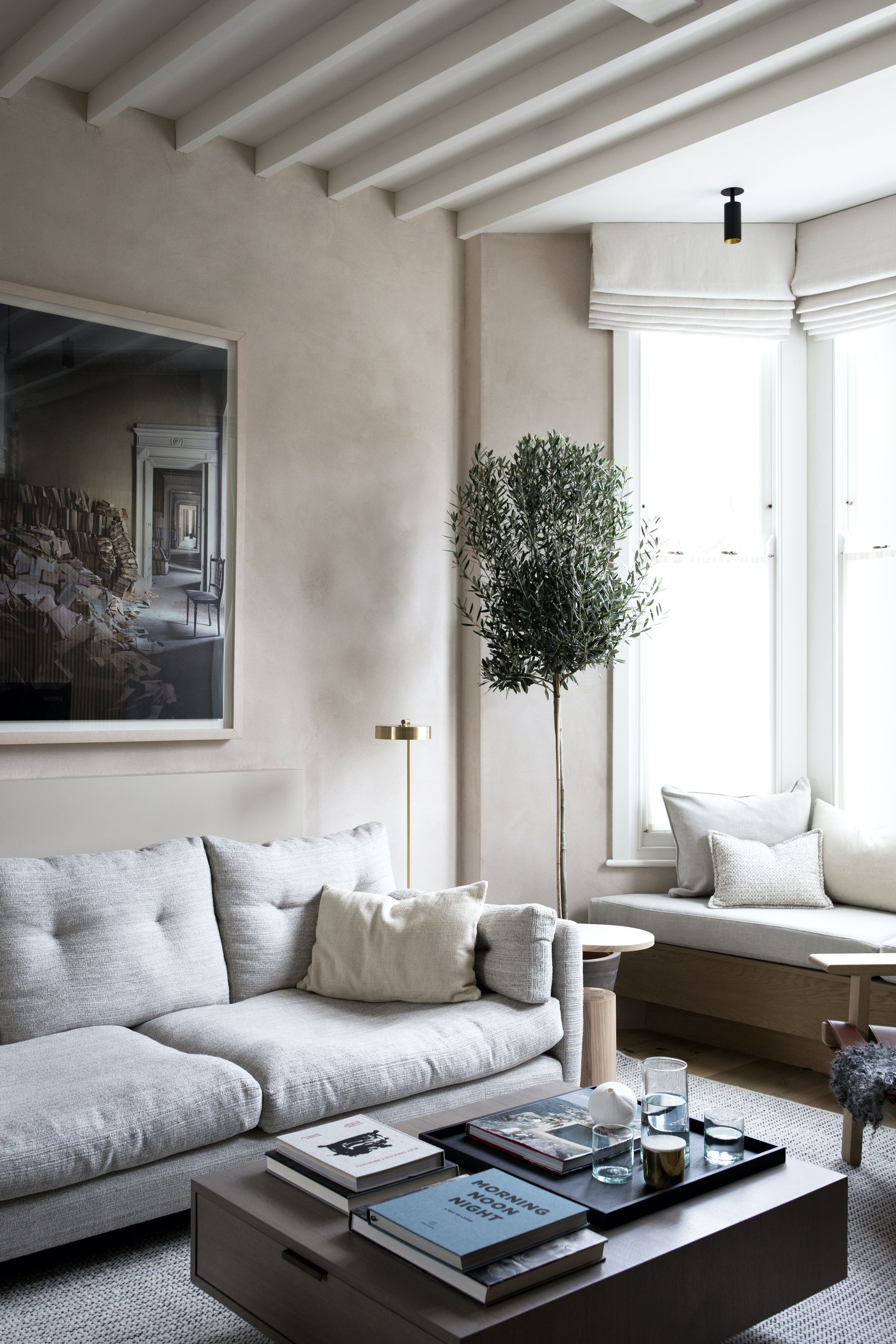 Cleaning can only take you so far when trying to make a living room smell nice, as a build-up of cleaning products and everyday odors can suffocate the space and lead to a musty smell.
Maria Mooney, cleaning expert and brand director at Truly Free always makes sure to turn on a fan when cleaning or open a window to 'help circulate air and reduce moisture.'
You may also want to opt for using a dehumidifier, or air purifier too to help keep the air in your space balanced and cleansed, especially in the colder months when opening the window may not be the best idea.
Truly Free has been a leading producer of eco-friendly, non-toxic cleaning products for family homes for over six years.
3. Add in a signature scent
There are several ways of adding fragrance to a living room, from using reed diffusers to the best candles.
That being said, misting your soft furnishings with essential oil mixes can help provide a lasting fragrance while eliminating odors held onto by your furniture and throw pillows, says Prerna Jain, cleaning expert at Ministry of Cleaning.
'Lavender, chamomile, or eucalyptus essential oils work wonderfully for a relaxing and soothing ambiance,' she says.
Strong and soft
The Rituals diffusers are unmistakable, distinctive, and yet not too heady, Cotton Blossom was H&G's top pick for any large room. It balances notes of mandarin, jasmine, tuberose, and violet with sandalwood and balsamic so that it's velvety, fresh, and soft.
Best eco-friendly candle
2. Skandinavisk's Hygge Scented Candle
'Hygge', Danish for coziness, is the name and nature of this candle. It's delightful to look at, light, and smell. The glass jar is made with recycled materials, the wax and essential oils are all vegan-friendly and natural, and the FSC-certified lid acts as a coaster or a snuffer.
Elegant and floral
Jo Malone's Wild Bluebell is delicate and light, but it's still distinctive in a room. Unlike many other bluebell fragrances, this has earthy notes that stop it from becoming cloying and sickly. Close your eyes and you'll feel like you're in a bluebell wood rather than a bedroom.
4. Regularly wash soft furnishings
Besides frequently misting your soft furnishings to freshen up their scent, washing them regularly can also help to get rid of trapped odors in the fabrics and fillings – this includes washing curtains and drapes too.
'Soft furnishings, such as curtains, throw pillows, and upholstery, can absorb odors over time. Wash or dry clean these items regularly to keep them smelling fresh. Additionally, you can sprinkle baking soda on upholstered furniture, let it sit for a few minutes, and then vacuum it off to neutralize odors effectively,' recommends Muffetta Krueger, cleaning expert and founder of Muffetta's Domestic Assistants.
If your soft furnishings are not suitable for your washing machine, then you can opt to use one of the best steam cleaners, such as H&G's favorite Black&Decker 7in1 Steam Mop, available at Amazon, to help steam clean a couch and other delicate items to kill bacteria and freshen up the smell of your space.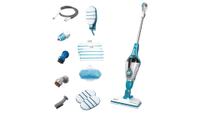 Muffetta Krueger is a driving force in the domestic service business, with over 15 years of operational management experience in the industry.
5. Pay attention to the smaller high-touch areas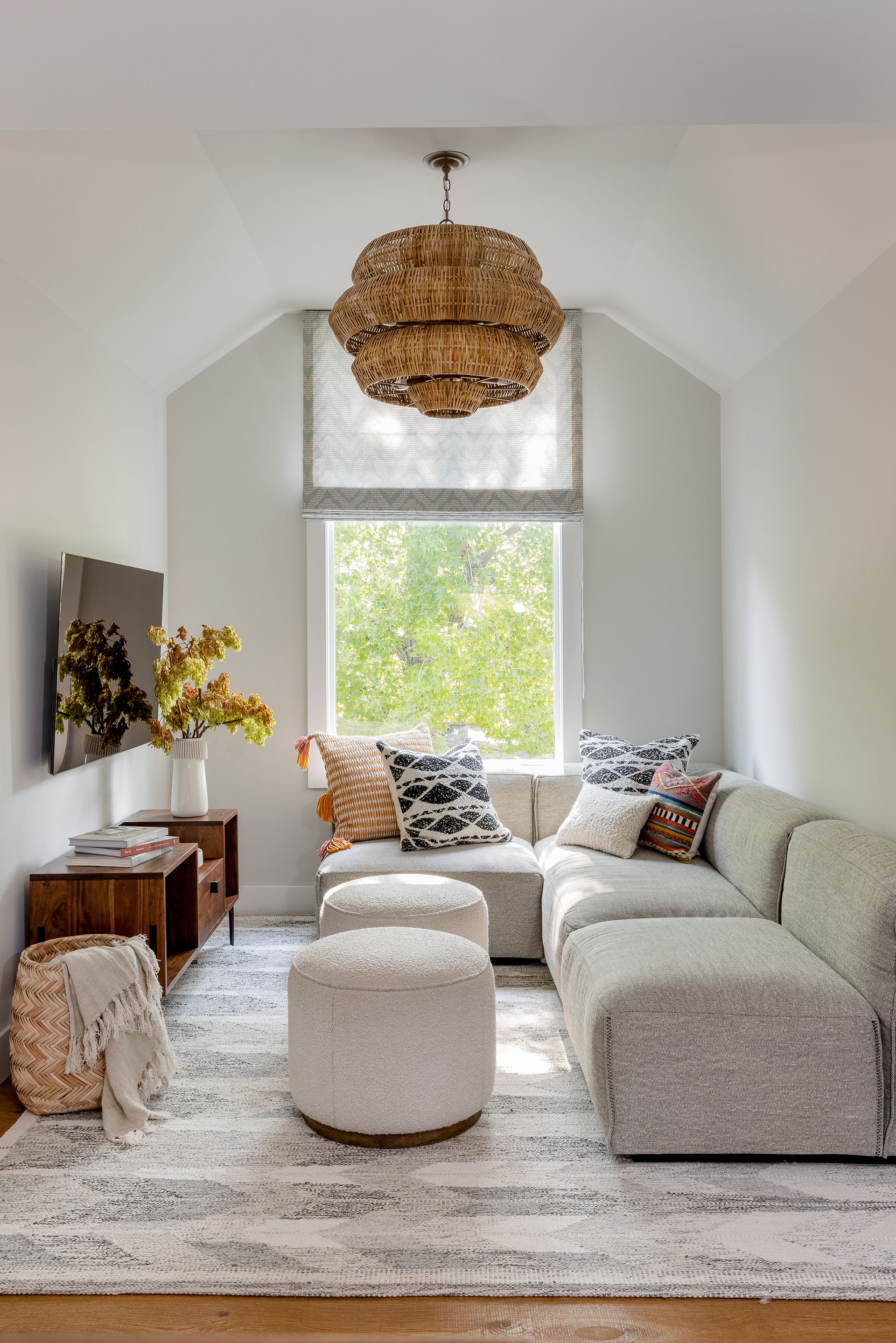 Although you might not think of your TV remote and light switches causing a bad smell, an overall build-up of grease and bacteria in high-touch areas can contribute to bad smells over time.
Maria Mooney, a cleaning expert, reminds us that: 'small details can make a big difference in the cleanliness of the living room. I always wipe down surfaces like remotes, light switches, and end tables. It works great on most surfaces throughout your home, including appliances, toys, tables, chairs, kitchen countertops, sinks/basins, cabinets, and many other hard surfaces.'
6. Incorporate real plants to freshen the air naturally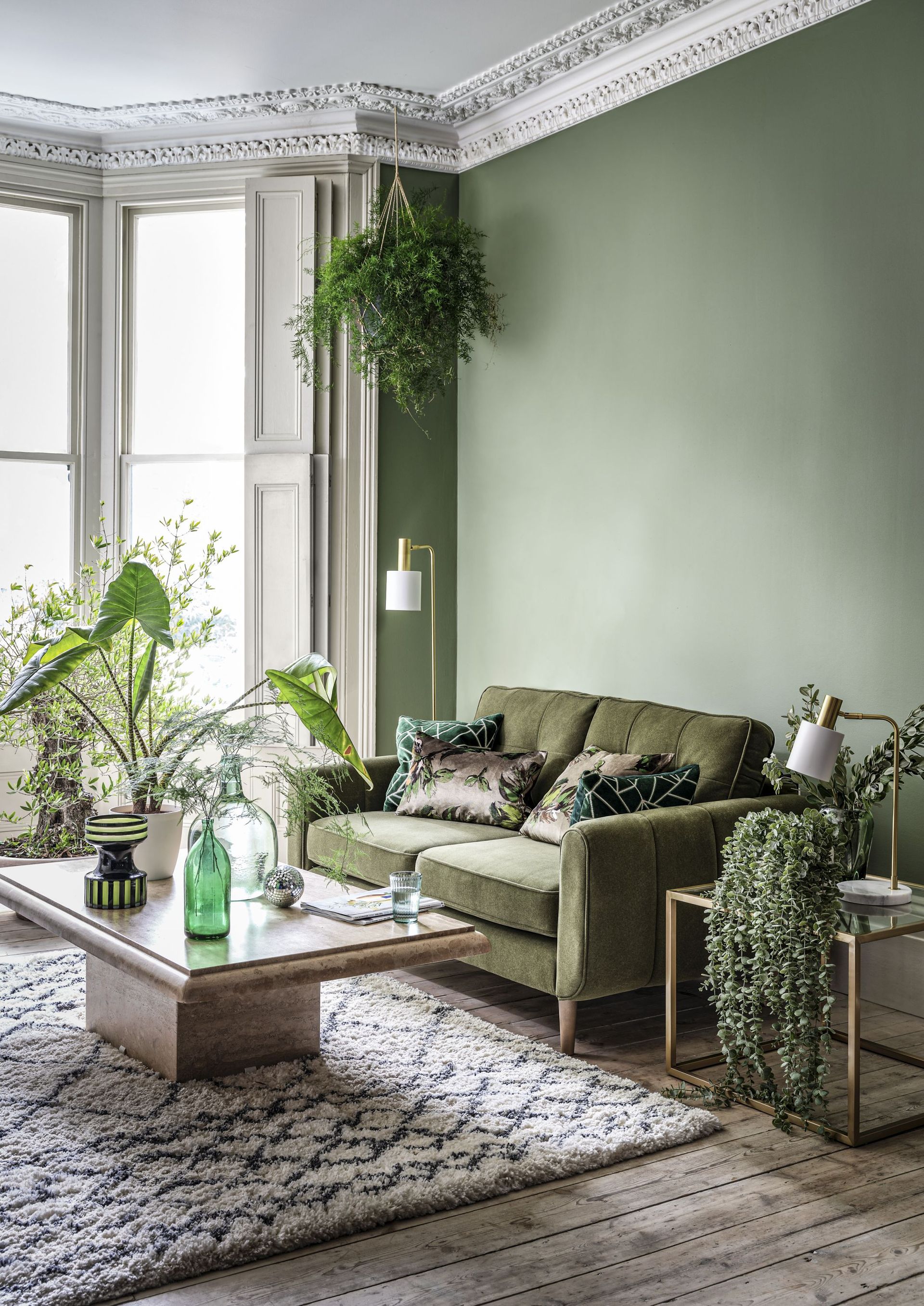 Although not as powerful as an air purifier, real plants can help to purify your home's air and reduce humidity, in turn preventing musty odors, says Muffetta Kreuger, cleaning expert.
'Plants not only add beauty to your living room but also act as natural air purifiers. Select houseplants known as good air-cleaning indoor plants, such as spider plants, peace lilies, or aloe vera. These plants can help eliminate pollutants and improve air quality while infusing the room with a natural, fresh scent.'
7. Dust regularly and thoroughly
It is highly unlikely you will be able to completely get rid of dust in your home, but dusting regularly and thoroughly, making sure not to miss or skip any shelves or picture frames can all help to freshen up your living room's scent, says Millie Hurst, Solved section editor for Homes & Gardens.
Millie Hurst is section editor at Homes & Gardens, overseeing the Solved section, which provides readers with practical advice for their homes. Millie has written about and tried out countless cleaning and DIY hacks in the six years since she became a journalist, and has worked in both London and New York.
FAQs
What is the most welcoming smell?
There is no one welcoming smell you can choose, but common options include vanilla, which is the most likable scent by scientists, or otherwise baked good scents, which can help make people feel cozy and at home. This can be achieved through a range of candles and essential oils, or by baking before a guest comes over which has the added benefit of providing them with some fresh treats to enjoy with a drink.
What is a good calming scent?
One of the most calming scents lavender. Lavender essential oils are most commonly used to help aid in sleep, with the floral fragrance containing a calming compound that scientists have found to have a quieting effect on the brain and central nervous system, helping you to relax, de-stress, and sleep.
---
Establishing a fresh scent or picking a signature scent for your home is one of the best ways to make a home feel welcoming, so establish a good cleaning routine and try to stick to it the best you can – consistency is the secret power of those of us who have consistently nice-smelling homes.
Sign up to the Homes & Gardens newsletter
Decor Ideas. Project Inspiration. Expert Advice. Delivered to your inbox.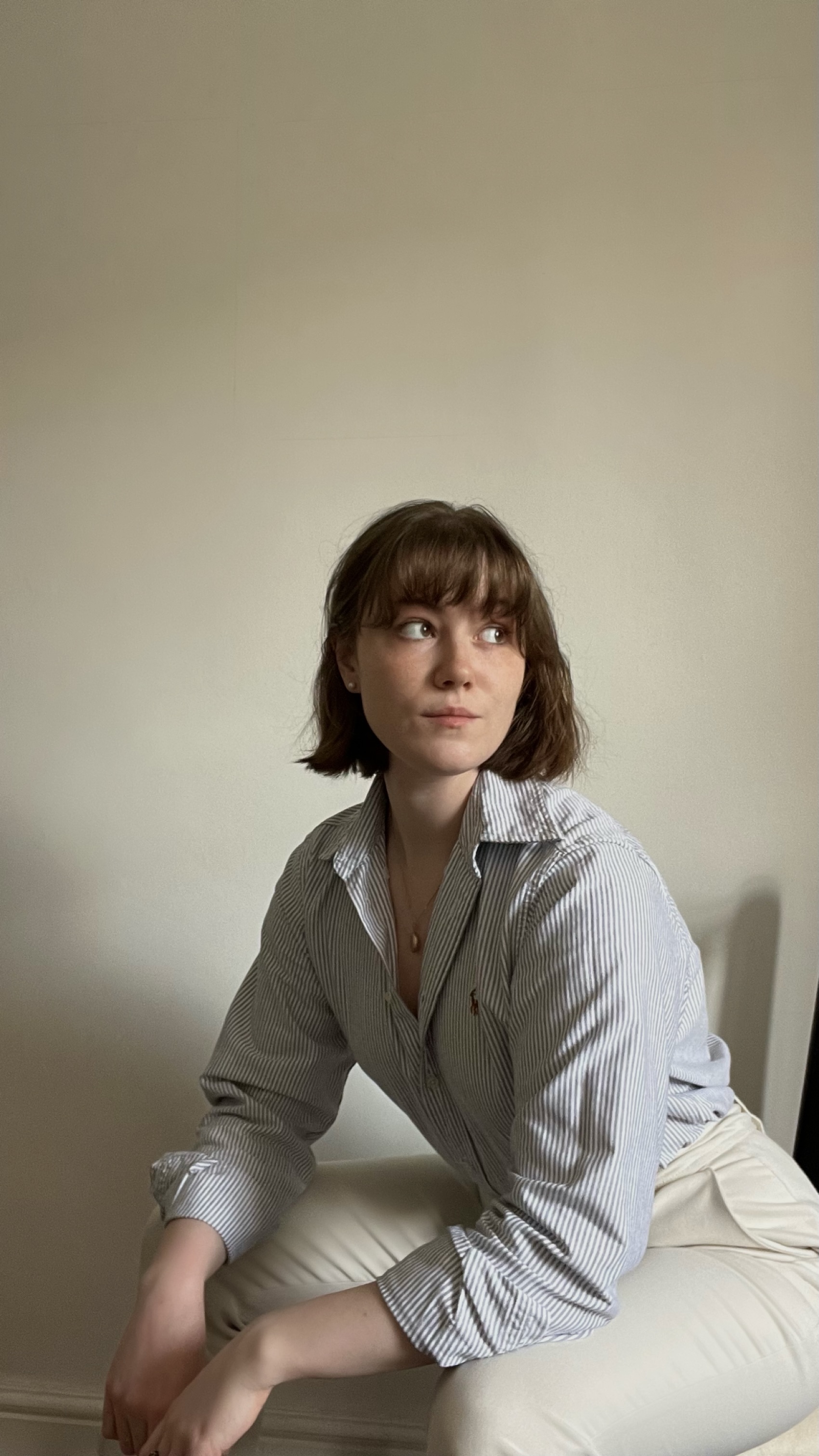 Chiana has been at Homes & Gardens for a year, having started her journey in interior journalism as part of the graduate program. She spends most of her time producing content for the Solved section of the website, helping readers get the most out of their homes through clever decluttering, cleaning, and tidying tips – many of which she tests and reviews herself in her home in Lancaster to ensure they will consistently deliver for her readers and dabbles in the latest design trends. She also has a first-class degree in Literature from Lancaster University.