This popular Christmas tree lighting technique is game-changing – my tree now looks better than ever
This Christmas tree lighting technique has finally brought me one step closer to my ideal fairytale look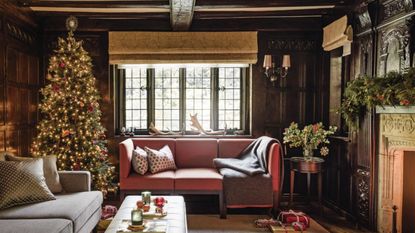 (Image credit: Mel Yates)
When it comes to Christmas decorating I have always believed that a Christmas tree is the main event. Despite this, however, I have always struggled to light my tree perfectly with the fairy lights easily tangling or just ending up looking lackluster by the time the rest of my decorations have been added. That was until I found this Christmas tree lighting technique.
In the past, I have been guilty of starting off with the intention of carefully decorating my Christmas tree ideas and ending up haphazardly throwing the decorations on as my patience with tangled lights and garlands wore thin.
This year, however, with this technique (and more determination than ever before) I finally managed to perfect my Christmas light ideas and now my tree looks like it is straight out of a Hallmark movie.
Our sister site, Livingetc, tried the same 'hack' and it worked beautifully for them too, so we think this is a winner. Read on to find out how it's done.
How to get the perfect Christmas tree lighting
In the end, this Christmas tree lighting technique was easier than what I had been attempting year after year, and it looked more luxurious too.
1. Invest in the right lights (and the right amount of them too)
I must admit that in the past I had been a little stingy with the number of fairy lights I used for my Christmas tree. I was trying to cut down on the number of wires I inevitably had to detangle and try to hide each year. As it turns out, this was my first Christmas styling mistake.
For the ultimate luxe look, it is all amount quality and quantity. I ended up using two sets of 2,000 lights much like these cluster lights on Amazon to light my tree in the end.
While this may sound like a ridiculous amount of light, it turns out that this method allows for the bounteous luxury look that you find in Christmas movies and holiday displays. If you want a cozy feel like me, then I suggest opting for warm white lights over multi-colored or white lights – which are also the choice for Christmas trends this year too. This can also help your Christmas tree look tasteful and less tacky too.
The decision to buy all of these lights was not one that I made easily considering the high up-front cost of the lights however, given Christmas is often the holiday of excess and my desire to have the perfect tree for the first time, I decided that as a one-off it was worth it for a professional finish.
On sale
Cluster Micro LED Light String
Brighten up your holiday home with a grand display of lights. Wrap these connectable LED lights around your tree or hang them from ceilings and banisters for a festive glow.
On sale
Warm White Christmas String Lights
The Christmas string light is perfect for indoors and outdoors or anywhere you want to decorate. With 2000 LED lights, each Christmas string lights are 175.5 ft long in total.
On sale
Cluster Large Fairy Light String
Make your Christmas more enchanting with a festival of fairy lights. With these larger bulbs, you can bring a lot of sparkle to any space or special occasion.
2. Start at the bottom of the tree and work upwards
Now, this is the one step that I did get right each year. Starting at the bottom of the tree allows you to hide the wires more easily and prevent a trailing line of wires up the rear of your tree.
Something that I had not considered when decorating a Christmas tree, however, is starting my lights right up against the trunk (or stand if you have an artificial tree like me) and working outwards towards the tips of the branches. This Christmas tree lighting technique helps the lights to shine outwards and add depth, making it look as if your tree is glowing, rather than having noticeable wires and LEDs tarnishing the final look of your Christmas decor ideas.
3. Work in a zig-zag, rather than around the tree
One tip that my mom taught me when I was a child was to never decorate the back of a Christmas tree, especially if it is in the corner of a room like our family tree always was. I was happy to hear that this ultimate lighting technique offered the same advice.
Instead of working round the tree with the lights and wasting precious feet of lighting on areas of the tree that are never seen, I worked back and forth in a zigzag pattern on the areas of the tree that were visible. While keeping the lights close to the center of the tree, I worked from right to left and back again as I moved up the tree.
Once I had done this up the length of the tree trunk, I started to move outwards along the branches, zigzagging my way back down the tree and starting to add the next sets of lights as I needed them. The benefit of doing it this way is that no lights are lost within the tree once I started to add the rest of my Christmas ornament ideas.
I have also found that the zig-zag techniques make it easier to take the three down at the end of the holidays.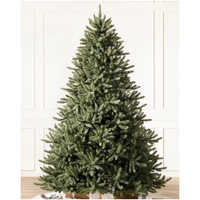 Do you start at the top or bottom when putting lights on a Christmas Tree?
When putting lights onto a Christmas tree it is best to start at the bottom of the tree close to the trunk or stand and work outwards and upwards until you reach the top of your tree.
What is the order of decorating a Christmas tree?
Decorating a Christmas tree in order usually starts with placing the tree and fluffing up the branches (particularly on an artificial tree), before putting the lights on. After the lights are in place and plugged in, lay out your tree skirt if using one to hide the wires and base and then you can start to add the rest of your decorations and statement baubles.
Sign up to the Homes & Gardens newsletter
Decor Ideas. Project Inspiration. Expert Advice. Delivered to your inbox.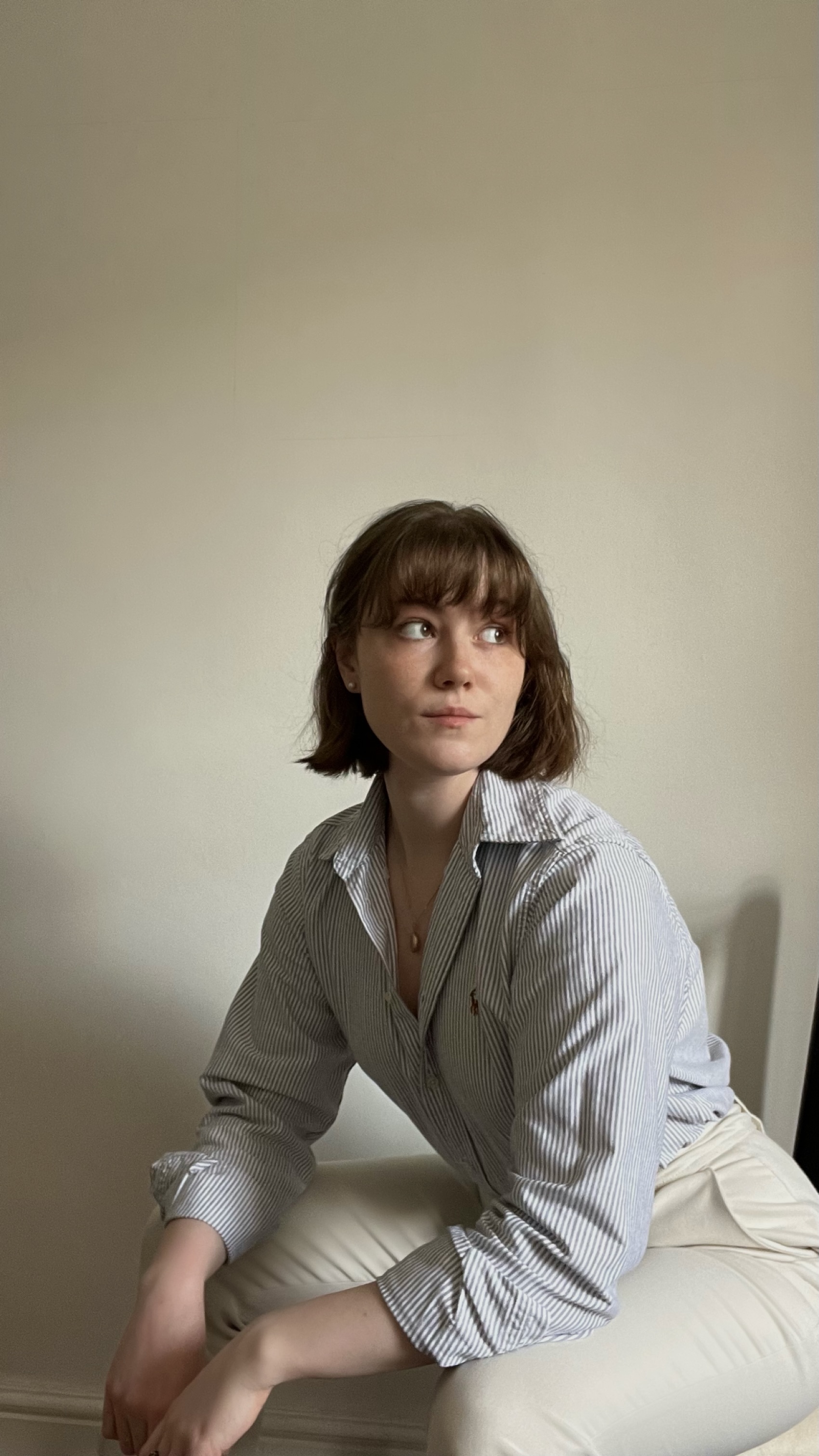 Chiana has been at Homes & Gardens for a year, having started her journey in interior journalism as part of the graduate program. She spends most of her time producing content for the Solved section of the website, helping readers get the most out of their homes through clever decluttering, cleaning, and tidying tips – many of which she tests and reviews herself in her home in Lancaster to ensure they will consistently deliver for her readers and dabbles in the latest design trends. She also has a first-class degree in Literature from Lancaster University.