How to fold clothes to save space – three steps to streamlined clothes storage
These three tips will help you keep more of your clothing on a smaller footprint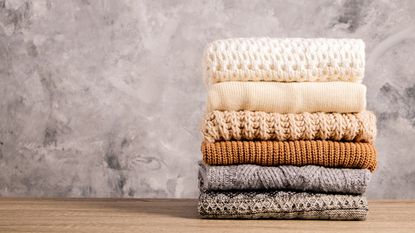 (Image credit: Getty Images)
If you are tight on space in your closet, then the obvious next step is to start folding your clothes and storing them in a dresser – but what if you are running out of space in both?
Professional organizers claim that it could be down to how you are folding your clothing rather than how much you have that is making your clothing storage difficult to open each day.
They have shared the best way to fold clothes to save space so that you can go about getting dressed more easily – and your clothing doesn't get damaged in the process.
How to fold clothes to save space
Not folding clothing correctly is one of the biggest clothes storage mistakes we make every day, and it is super simple to fix, says Janelle Cohen, professional organizer and author of The Folding Book, available at Amazon. However, it is not just about how you fold, but how you store those folded garments that make the difference:
'It is important when file folding for a drawer or placing folded items on a shelf that they are all a consistent width,' Janelle explains. 'This makes it so that you have nice clean rows and can "Tetris" more in. If you have outliers that are too wide, you lose that space, so consistency is key.
In order to keep file folding rows aligned I like to pop in drawer dividers like these from Amazon.
'You can adjust them to fit your drawer and move them around as needed.'
Janelle Cohen is the professional home organizer behind Straighten Up By Janelle, author of The Folding Book, and TV personality, known for her appearances on top shows like The Today Show and Good Morning America. With a passion for creating organized and functional living spaces, Janelle uses her expertise to help clients declutter, streamline, and optimize their homes for maximum efficiency and style.
1. File fold clothing
The best way to save space when folding clothes while making everything accessible is to file fold, Janelle Cohen, professional organizer, continues. File folding is simple:
For tops, fold sleeves inwards, then fold the item in three, and then in half to make a neat square.
For pants, fold them in half length-ways before folding the cuffs up one quarter, the waist down one half and then tucking the folded bottom section into the waistband for a neat parcel.
The items you file fold and where you store them is just as important as how you fold, Janelle adds:
'I suggest folding basic and graphic tees in a drawer rather than hanging them. The important thing to remember when folding is to make sure that any identifying features are visible. For example, if your t-shirt has a graphic, make sure that when you file fold that for a drawer you fold with the graphic out!
'Items I like to fold for a shelf are the bulkier items. They take up too much room in a drawer or hanging and if folded properly, they will hold their form in a stacked pile. These items are things like sweaters, sweatshirts, sweatpants, and denim pants.'
2. Fold, don't roll, socks
There is more to just folding shirts if you want to save space. In fact, it can be surprising just how much space something like socks can take up in a dresser drawer when thrown in haphazardly, adds Millie Hurst, Solved section editor for Homes & Gardens.
'Many of us ball our socks up into little balls and toss them in a drawer, but this can cause them to stretch or wear out the fibers causing holes more quickly.
'To save space and keep the elastic from stretching, it is better to lay them on top of one another, fold them in half and in half again to make a small bundle, and pop them in underwear organizers like this from The Container Store.'
Millie Hurst is Section Editor at Homes & Gardens, overseeing the Solved section, which provides readers with practical advice for their homes. Millie has written about and tried out countless cleaning and DIY hacks in the six years since she became a journalist, and has worked in both London and New York.
3. Keep folded items together
When folding clothing to save space, it helps to keep like items together to prevent smaller or thinner bundles from being concealed between bulkier items like sweaters, concludes Juliette Thomas, founder, and director, of Juliettes Interiors. Keeping bulkier items stacked together, be it on a shelf or when organizing a dresser, also saves space by keeping the bulk of items together and freeing up more storage space elsewhere.
'Group everything together such as tops, trousers, shoes, and jumpers, and then color coordinate,' she suggests. 'As the items will be folded rather than hanging, storage boxes and organizers are helpful, especially for smaller items like socks and accessories. Try to keep everything neat, tidy, and organized for an efficient use of space.'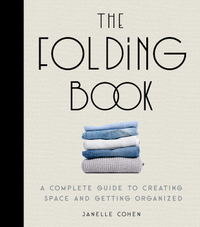 The Folding Book | $13.79 at Amazon
Home organization professional Janelle Cohen encourages you through this basic organization technique with expertise and humor, for less stress and more fun.
FAQs
Is it better to fold or roll clothes to save space?
More often than not, when organizing clothes, it is better to fold rather than roll for long-term storage. This allows you to see everything you have in a stack more easily whereas rolling can conceal what a garment is.
When packing for a trip, on the other hand, it can be more beneficial to roll, especially if you are rolling a few pieces of clothing together to form a compact outfit.
Does hanging clothes take up more space than folding?
Folding clothes usually take up less space than hanging clothes, but some garments are better left on a rail than squashed into storage. Formal and lightweight clothing that creases easily, for instance, is usually better off in a closet and won't take up much space when stored correctly on thin slimline velvet hangers – a closet organizer professionals always buy.
---
If folding clothing to save space has not solved your overflowing storage problem, then it could be a sign you have too much stuff and need to declutter, warns Gillian Gudgeon, APDO member and Founder of Restore the Calm.
'If you cannot fit all of your garments in your wardrobes and drawers then you probably have too many and it is time to be ruthless and declutter clothes you don't wear, that don't fit or you've never worn,' she urges.
Sign up to the Homes & Gardens newsletter
Decor Ideas. Project Inspiration. Expert Advice. Delivered to your inbox.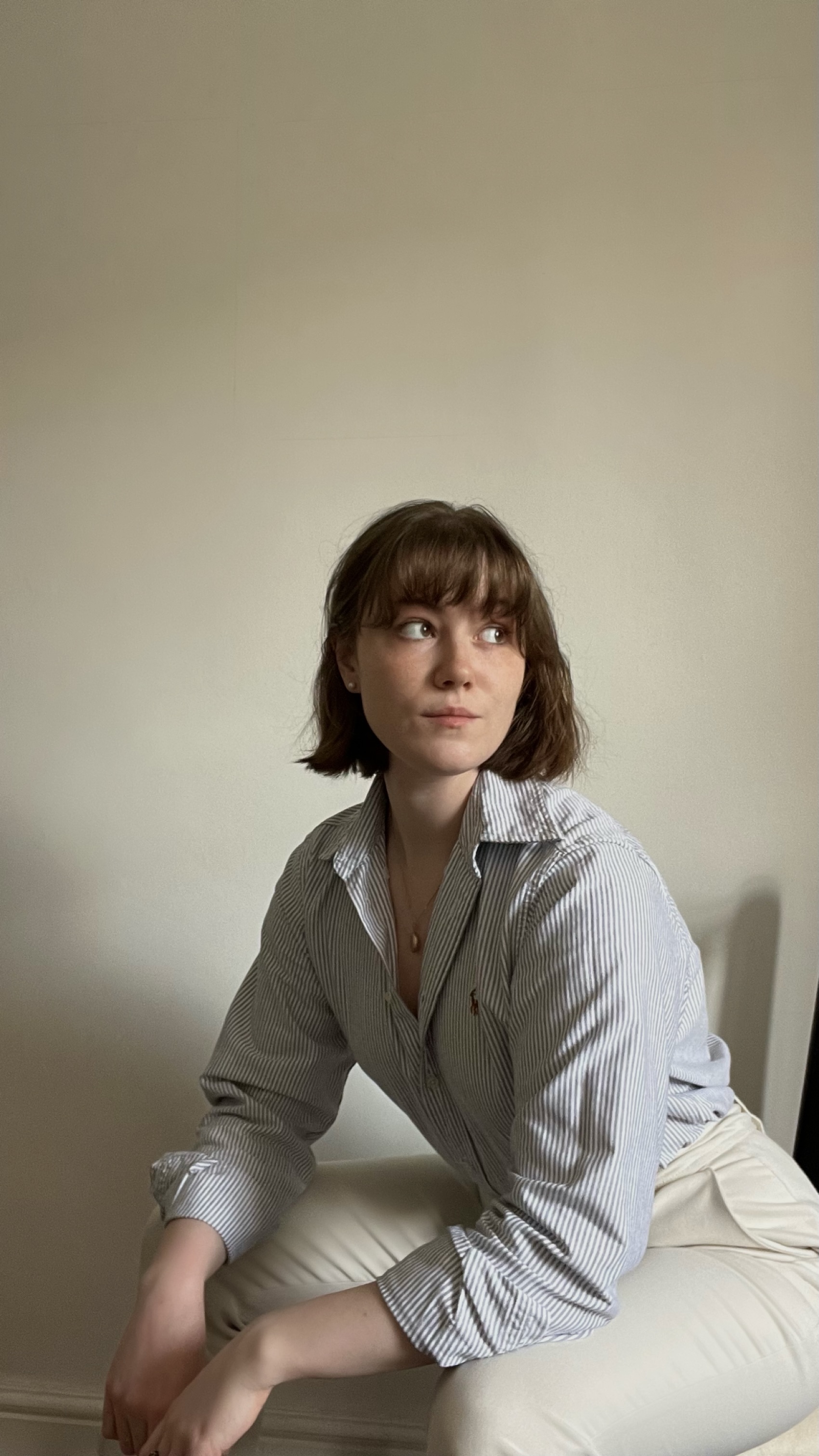 Chiana has been at Homes & Gardens for a year, having started her journey in interior journalism as part of the graduate program. She spends most of her time producing content for the Solved section of the website, helping readers get the most out of their homes through clever decluttering, cleaning, and tidying tips – many of which she tests and reviews herself in her home in Lancaster to ensure they will consistently deliver for her readers and dabbles in the latest design trends. She also has a first-class degree in Literature from Lancaster University.