10 clothes storage mistakes we are making every day – and how professionals avoid them
How we store our clothes day-to-day determines how long they will last us, and these 10 mistakes could be shortening their lifespan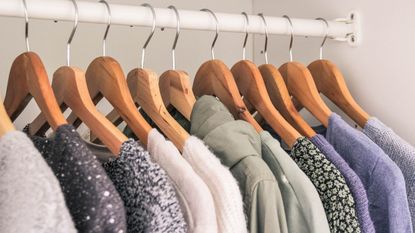 (Image credit: Getty Images)
When it comes to keeping clothes tidy, many of us will just give them a quick fold or throw them on a clothes hanger and call it a day. However, these quick storage fixes are two of several clothes storage mistakes we are making every day that could be reducing the lifespan of our clothes.
Given that we do not put as much thought into our short-term clothes storage as we do our long-term clothes storage solutions, it is easy to damage our clothing.
Here, professional organizers share the clothes storage mistakes they see in our closets, and what we can do to fix them.
Everyday clothes storage mistakes
Almost all of us are guilty of at least one of these every day clothes storage mistakes, and they are all more damaging than we may initially think.
The good news is they are simple to fix and even easier to build into our routines.
1. Using the wrong hangers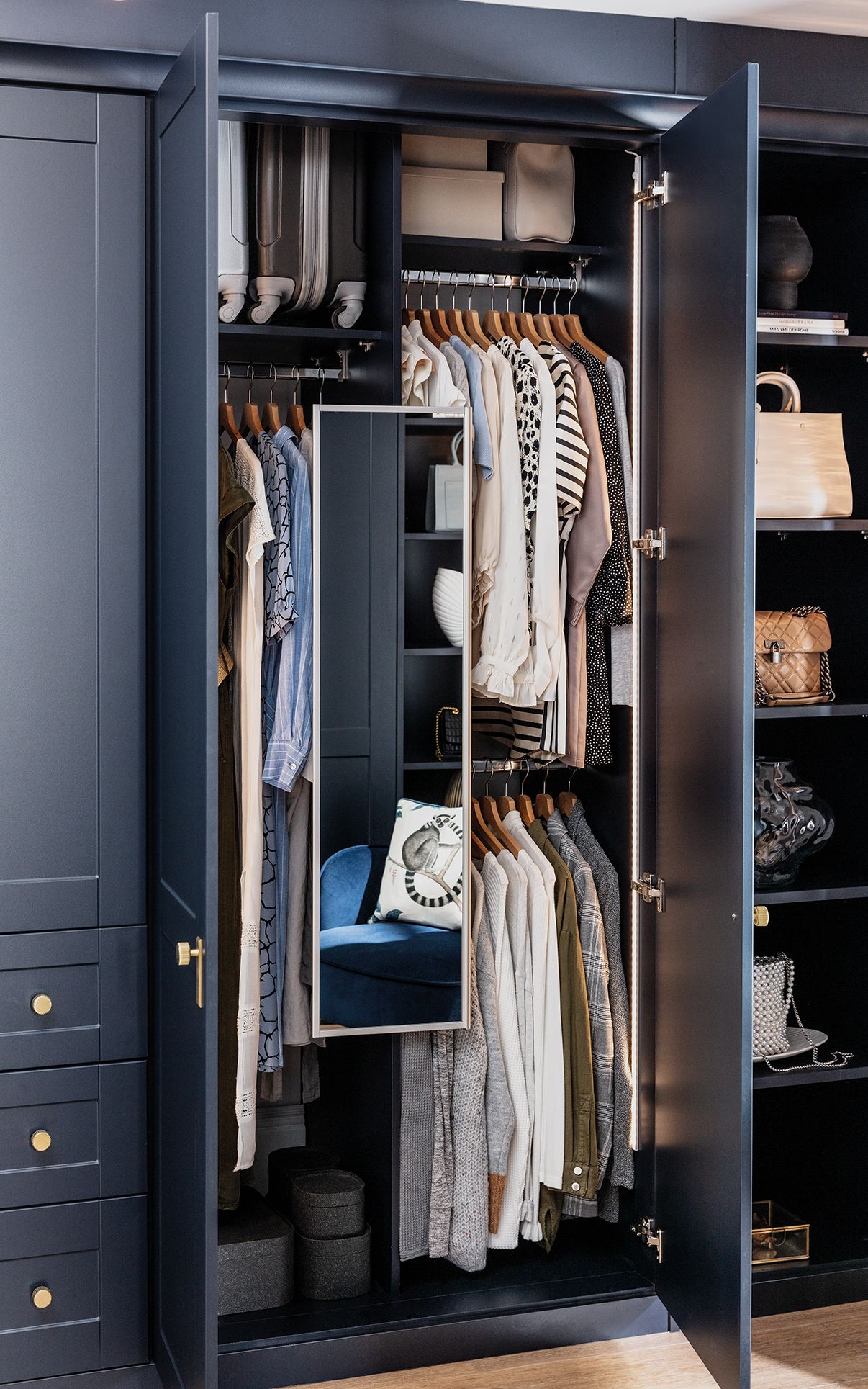 Picking out the best closet organizers goes beyond aesthetics (although making sure your closet looks pretty is certainly important too!). In fact, using the wrong clothes hangers can damage your clothing, permanently misshaping them over time, professional organizers warn. Although great standard hangers are slimline velvet hangers, such as these from Amazon, some clothing will need specialist hangers to keep them in shape.
For example, 'try to use padded hangers for delicate fabrics, and wide-shoulder hangers for jackets and coats,' advises Janelle Cohen, professional celebrity organizer and founder of Straighten Up by Janelle
Velvet hangers are a favorite of professional organizers for saving space and keeping your clothes in place so they don't end up on your floor.
These padded satin clothes hangers are highly rated on Amazon and are perfect for delicate or shaped items that need a little added support in your closet
Janelle Cohen is the professional home organizer behind Straighten Up By Janelle, author of The Folding Book, and TV personality, known for her appearances on top shows like The Today Show and Good Morning America. With a passion for creating organized and functional living spaces, Janelle uses her expertise to help clients declutter, streamline, and optimize their homes for maximum efficiency and style.
2. Leaving clothes in dry cleaning bags
Leaving delicate clothing in their dry cleaning bags may make sense logically, but keeping them contained can actually do more harm than good, advises Jamie Hord, professional organizer and founder of Horderly Professional Organizing.
When organizing clothes, it is important to leave them enough space to breathe, he explains. Plastic transport and cleaning bags can trap moisture and cause yellowing or mildew.
'At Horderly, we encourage our clients to treat their dry cleaning like groceries and as soon as it comes into the house put it directly away by taking off the bag, changing out the hanger and putting it away,' he says.
Jamie is the co-founder of Horderly, a professional organizing company that brings order to countless homes and offices, from the most cluttered New York City apartments to some of the largest homes nationwide. The team's goal is to make their clients' lives clutter-free, streamlined, and more functional.
3. Not implementing an organizing system
When it comes to short-term storage, it is important to organize a closet with a system, says Millie Hurst, Solved section editor at Homes & Gardens.
'A mistake I've made with my closet is not dedicating enough time to set up a system in the first place, and just hoping it will work without much thought. This is a one-way ticket to not being able to see all your clothes properly and it makes it harder to put clean clothes away.
'By spending a couple of hours taking items out, categorizing, folding, and giving things proper homes we'll save ourselves the stress of losing things or just forgetting they're there because they are buried at the back of the closet. Some good organizing systems include maintaining a color-organized closet, hanging clothing by category, or hanging clothes from short to long,' she suggests.
Millie Hurst is Section Editor at Homes & Gardens, overseeing the Solved section, which provides readers with practical advice for their homes. Millie has written about and tried out countless cleaning, organizing and DIY hacks in the six years since she became a journalist, and has worked in both London and New York.
4. Hanging the wrong items
There is only so much a good clothes hanger can do in protecting your clothes as many items that we commonly stash in our closets should really be folded instead. Bulky items such as knitwear and sweaters may seem like obvious candidates for keeping on the rail, but professional organizer Jamie Hord highlights that their sheer weight means they are best left in our dressers to avoid them being pulled out of shape.
'Delicate items, on the other hand, like satin or silk should be hung to prevent wrinkles,' Jamie adds.
5. Not switching out seasonal clothing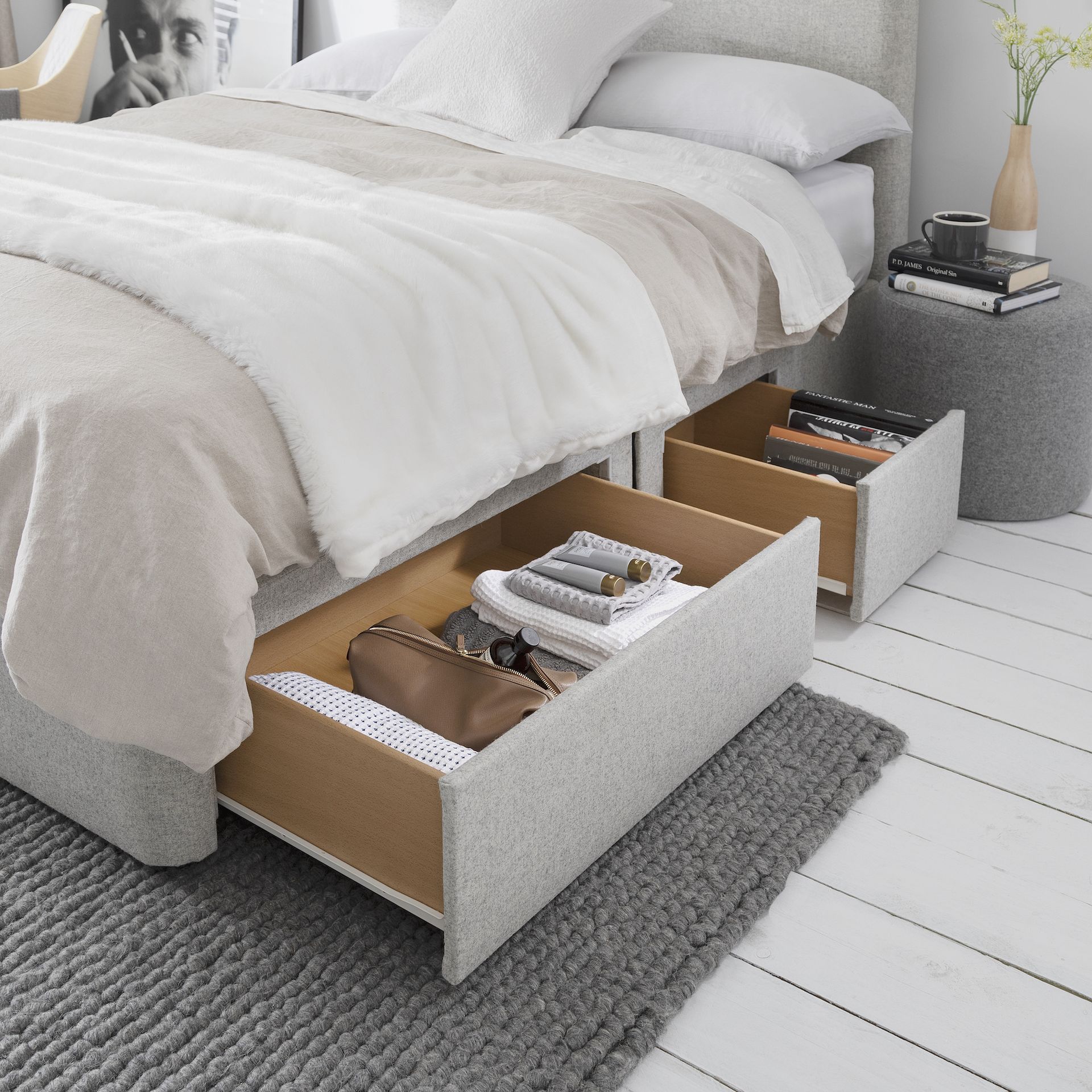 Switching out season clothing may sound like something you only have to do with a small closet, but moving some pieces to long-time clothes storage for half the year is good for allowing clothing to breathe, and making it easier to declutter a closet and see what you have throughout the year, shares Caroline Roberts, KonMari consultant, H&G contributing expert, and founder of The Simplified Island.
'It also feels refreshing to have a new set of clothes available, even if you had them last year,' Caroline adds.
Caroline Roberts is a KonMari consultant and founder of home organization company The Simplified Island. She and her team help clients declutter their belongings. Then they find the best places for your items so that their family members can find things and put them away. She is also a contributing expert at H&G.
6. Overfilling drawers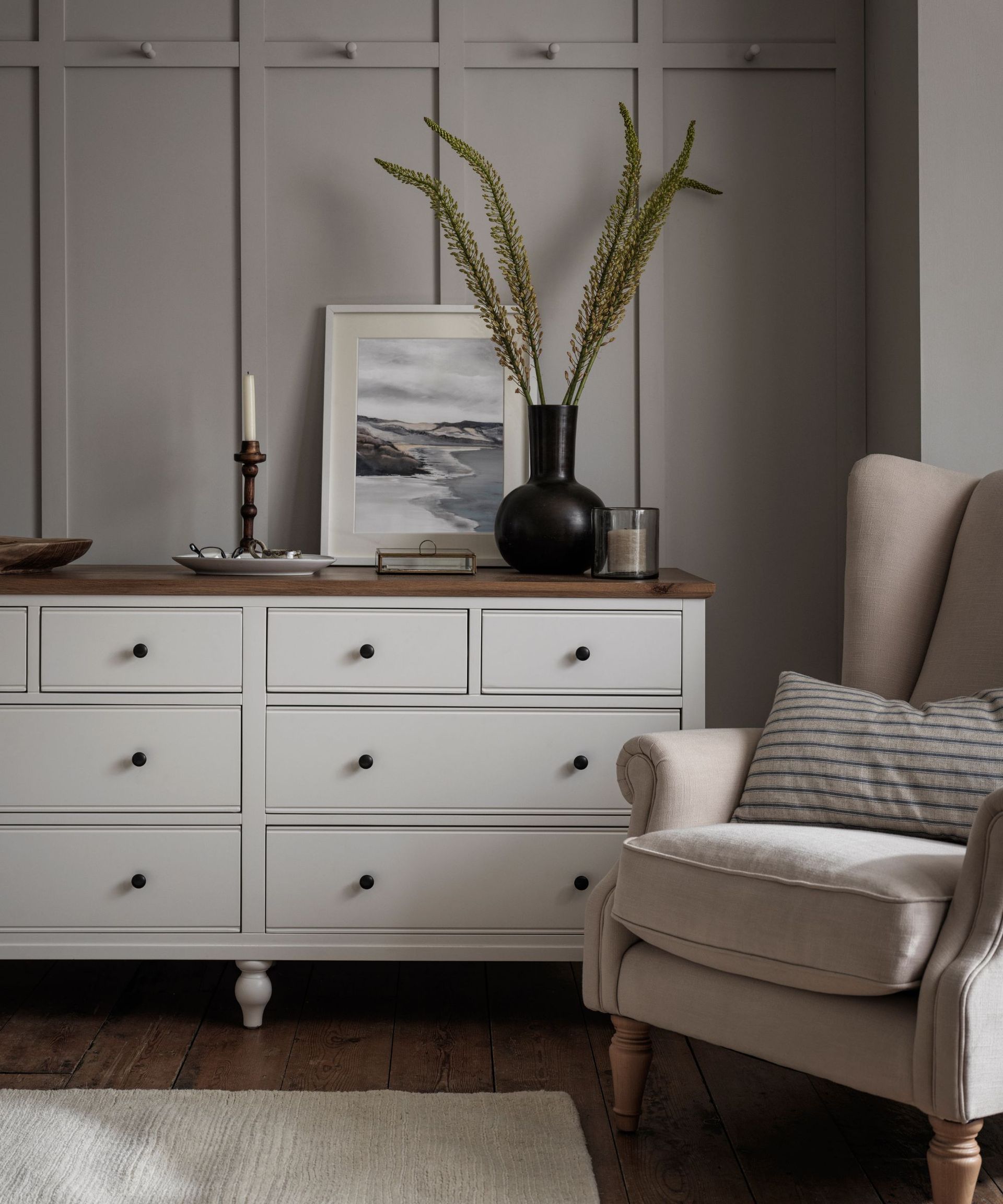 Organizing a dresser is arguably one of the more difficult tasks when storing your clothes (especially if you start folding bulky items like sweaters), however, you want them to be no fuller than ¾ if you want to make getting dressed easier each morning, and to prevent clothes from being compressed and forced down the back of your unit, says Janelle Cohen, professional organizer.
What's more, overpacking your clothes storage can lead to unwanted musty smells as airflow is limited, adds professional organizer Jamie Hord. To keep clutter to a minimum in these storage spaces, Jamie recommends that you practice the one-in one-out rule and get rid of something old if you bring in something new. If you like to shop for clothes online, consider trying out the mailbox decluttering hack whenever a parcel arrives at your front door to really stay on top of your wardrobe before it gets out of hand.
'Get rid of or avoid smells and/or pests, try using scented sachets such as these from The Container Store or cedar hangers, also from The Container Store in your closet,' he adds.
7. Improperly folding items
How you fold clothes can be as controversial as how you stack a dishwasher, but, according to professionals, there really is a right and wrong way to fold clothing to protect them in everyday storage. One good example is to 'file fold' your clothing, for instance, to make it easier to see what you have and prevent overstuffing your storage units, suggests organizer Jamie Hord.
Another option is to fold along the seam lines on clothing, he adds. 'To avoid creases or wrinkles in your folded clothes, smooth them out before folding and fold them along the natural seams. Otherwise, try rolling your clothes rather than flat folding and creating stacks to avoid laying pressure on the bottom of the pile. This can, again, reduce airflow and make it almost impossible to release wrinkles.'
8. Not cleaning your closet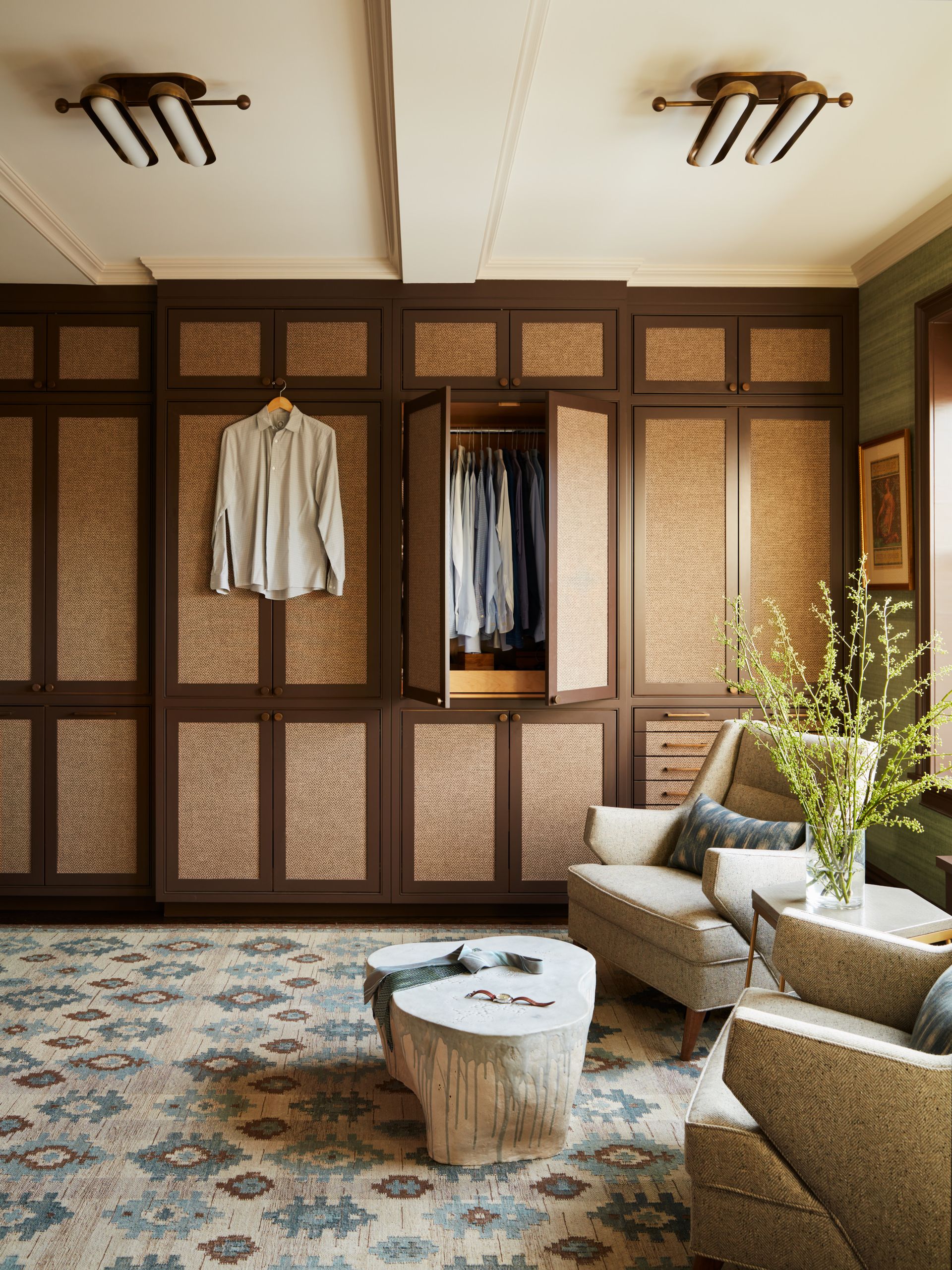 Cleaning a clothes closet is not something many of us have on our cleaning checklists, but it is essential if you want fresh-smelling clothes that continue to serve you for years to come.
While you don't need to be gutting out your closet every week, it is a good idea to refresh the surfaces every few months, advises professional celebrity organizer Janelle Cohen. 'It's amazing how quickly these spaces can get dirty,' she says, 'and you want any space you are directly putting clothes on to be a crisp blank slate.'
Keeping your closet clean and tidy will also help to prevent pests from setting up a home and munching on your fabrics, too.
9. Using the wrong-sized storage boxes for clothes
Storage baskets are great for organizing a closet without hanging space, or stowing away bulky folded items like sweaters when they do not fit in your dresser. Not having large enough baskets for the job makes pulling clothing out awkward and time-consuming.
If your baskets are too small for your needs, you could consider turning them into shelf devices instead, suggests section editor Millie Hurst. 'I recommend breaking up shelves with square baskets (as large as you can fit) and resting them on their side as separate shelves, with sweaters, T-shirts, and jeans folded and visible at a glance,' she adds. 'This can be more accessible than squeezing garments into tight pull-out boxes.'
10. Keeping too many garments – and pieces that don't fit
The most important home organizing tip is to declutter, and avoiding doing so is a recipe for disaster when it comes to everyday clothes storage. Keeping hold of clothing you do not wear, or no longer fits, can make it more difficult to find what you love, points out Julianna Poplin, professional declutterer and owner of The Simplicity Habit, leading to good pieces being lost in the sea of fabric.
Keeping hold of too many things can also affect your mental health negatively too, adds Caroline Roberts, KonMari consultant. 'It can feel like we have nothing to wear when in reality, we can't see everything,' she says. Decluttering and leaving some space between your clothing can help you view your wardrobe with different eyes, and will encourage you to keep it tidy and clean too.
Julianna Poplin loves to help clients discover and intentional life through organizing and decluttering their homes, having become a professional organizer in 2017 to help others find simplicity in their everyday lives.
FAQs
How long does the average person keep their clothes?
When stored correctly both in the short- and long-term, the average person can keep their clothing for upwards of five years given that they do not outgrow them or damage them. Storing your clothes correctly can make a big difference to this figure, however, as can how you launder the clothing in between uses.
Is it okay to store clothes in plastic bins?
Generally, it is okay to store clothes in plastic bins, however, it is not the best option for short-term storage or pieces of clothing you wear every day. Plastic caddies can be handy to store file-folded t-shirts and trousers, but larger totes should be reserved for long-term storage as they are difficult to riffle through to find something exact.
---
Fixing these clothes storage mistakes, as well as recognizing what you need to get rid of from your closet more generally, will help to create a functional storage space that you love, rather than dread, to open every morning.
Sign up to the Homes & Gardens newsletter
Decor Ideas. Project Inspiration. Expert Advice. Delivered to your inbox.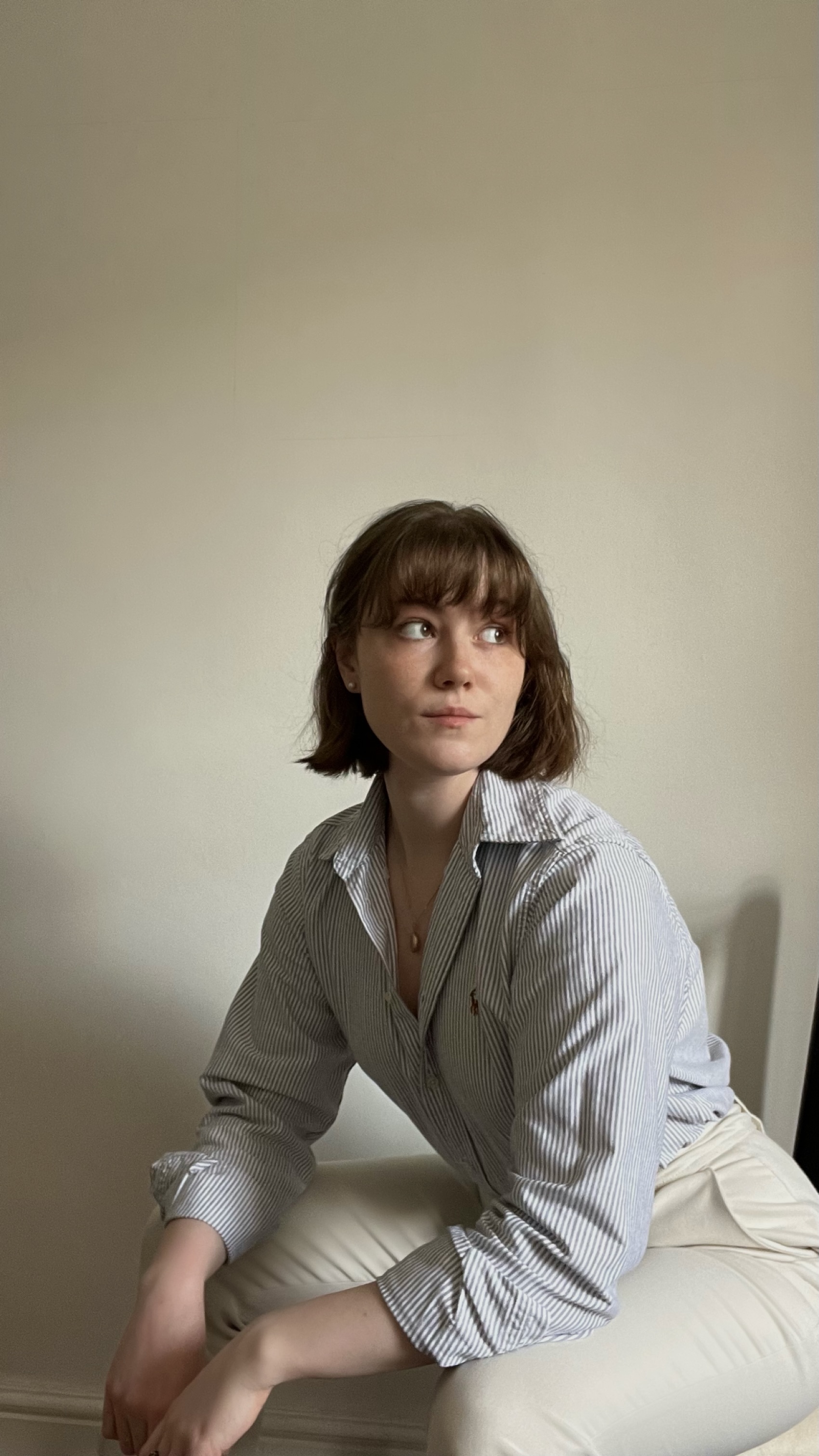 Chiana has been at Homes & Gardens for a year, having started her journey in interior journalism as part of the graduate program. She spends most of her time producing content for the Solved section of the website, helping readers get the most out of their homes through clever decluttering, cleaning, and tidying tips – many of which she tests and reviews herself in her home in Lancaster to ensure they will consistently deliver for her readers and dabbles in the latest design trends. She also has a first-class degree in Literature from Lancaster University.