How to tackle the hardest household cleaning tasks – with expert tips to make them a breeze
These tricky cleaning tasks are usually avoided, but these cleaners know how to make them a breeze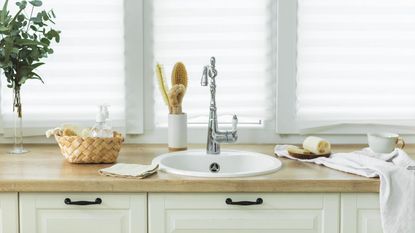 (Image credit: Getty Images)
The hardest household cleaning tasks are usually the most avoided, and for a fair reason – they are incredibly overwhelming to tackle and often we don't quite get our desired results.
Whether that means trying to scrub a shower curtain or reach the awkward spots behind major appliances, avoiding these spots forever is not an option if you want a truly hygienic home.
Here, professional cleaners share their best cleaning tips for tackling the hardest household cleaning tasks so you can skip feeling overwhelmed and go straight to relaxing in a thoroughly clean space.
How to tackle the hardest household cleaning tasks
Although we may have settled on some cleaning non-negotiables for our home to make us feel cleaner and more secure in our space, every cleaning task should be essential – no matter how stressful they may seem, experts say.
Here is how to make them simpler.
1. Cleaning a shower curtain
Shower curtains can be a great way to add personality to a bathroom while also providing a function. That being said, they are prone to mold and mildew which can be incredibly hard to clean off.
'To simplify cleaning a shower curtain, wash them with baking soda and vinegar,' says Vanessa Terra Bossart, professional cleaner and CEO of Sparkling Clean Pro. 'This effectively removes mold and soap scum. For an extra eco-friendly touch, use a biodegradable laundry detergent and leave it to soak to help remove any musty odors and make a bathroom smell nice, too.'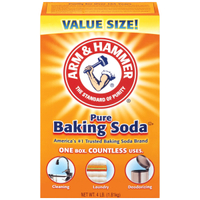 Arm & Hammer Pure Baking Soda, 2 lb | $9.50 at Walmart
From windows to rugs, tile grout to swimming pools, there are endless things you can clean with baking soda so it's useful to have at home.
2. Cleaning behind toilets
When cleaning a bathroom, there are several spots we might not even think to tackle – including behind the toil (and behind the bath if you have a free-standing tub). You might not be able to see these nooks easily, but they are a common trap for dust and bacteria – and could be contributing to a musty smell.
'I recommend using an angled toilet brush or a grout brush to reach those tight spots behind the toilet,' says Angela Rubin, cleaning expert and owner of Hellamaid. 'Apply an eco-friendly disinfectant or a homemade vinegar-based cleaner to ensure thorough cleanliness,' she recommends.
Hellamaid is an award-winning cleaning company in Canada that's been featured on multiple global media brands.
3. Removing grime from oven racks
Cleaning oven racks may not seem all that difficult, but hard grease and baked-on grime mixed with finicky bars make these everyday essentials one of the hardest household cleaning tasks – and one that we try to ignore.
Vanessa Terra Bossart, a professional cleaner, recommends 'soaking oven racks in hot water, vinegar, and a little dish soap. This softens the grime and makes scrubbing easier,' she explains.
You can then use a gentle abrasive sponge to work the grim off, finishing the task by rinsing them off in the sink and leaving them to dry.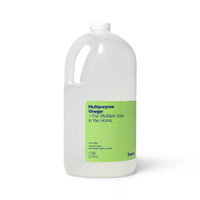 Cleaning Vinegar | $4.99 at Target
Having a container of cleaning vinegar in your cleaning cabinet is essential for all sorts of household chores.
4. Cleaning beneath furniture and appliances
A common forgotten spring cleaning dirt spot we tend to avoid is all beneath furniture around our home. These areas are not exactly high-traffic zones, but they are magnets for dust and debris that are kicked up as we walk around. For Nick Valentino of Bellhop, this is the worst spot to clean:
'My pick for the worst cleaning job in the house is cleaning under furniture, especially in the kitchen. The amount of elbow grease it takes to move these things, plus the sheer amount of dirt, dust, and lost objects that tend to collect, make me put these tasks off until they get worse.
'One thing I've done for myself is make my furniture easier to move. All of the items in my carpeted living room are on plastic sliders that make it easy for me to move things around and vacuum under everything. I've also put my refrigerator on wheels, meaning that I can move it for cleaning without help. Because it's so much easier to move this furniture, I clean under these items at least once a week these days, and it's much easier to keep up with.'
5. Dusting behind radiators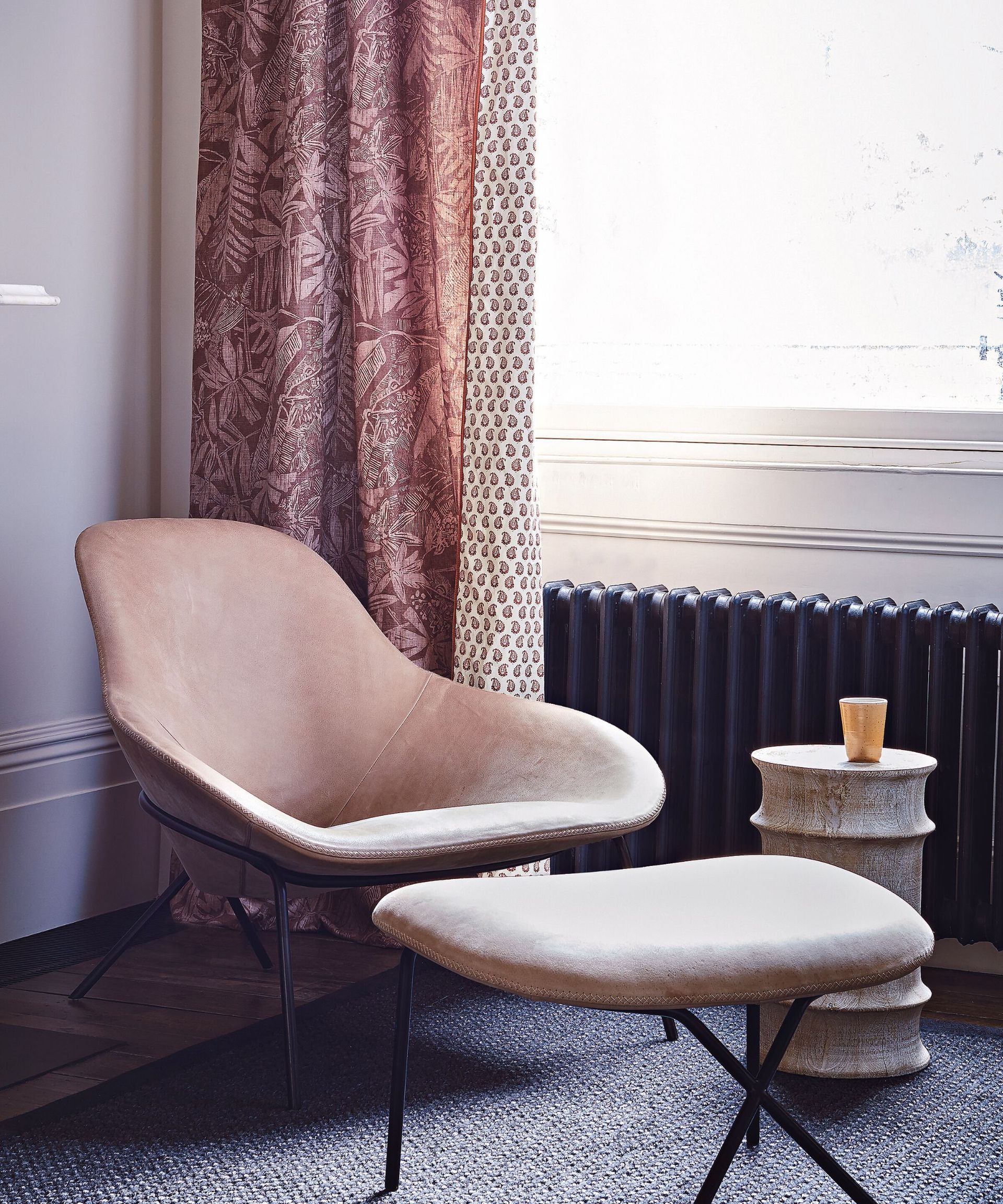 Although wall-mounted radiators are not the most common home heating type in modern American houses, any home with them should be paying particular attention to dusting behind them. This might not be the easiest of tasks, but doing so could help you warm up your home more easily, and even cut your energy bills, says cleaning expert Muffetta Krueger, cleaning expert and founder of Muffetta's Domestic Assistants.
'The easiest and arguably only way to do this is to use a long-handled narrow brush or a vacuum cleaner hose attachment,' she says. 'In a pinch, however, you can use a clean microfiber cloth wrapped securely around a long ruler with a hair tie,' she adds.
Muffetta Krueger is a cleaning expert and founder of Muffetta's Domestic Assistants with over 16 years of operational management experience in the service industry. Muffetta's Domestic Assistants provides housekeepers, house cleaners and maids, and is based in New York.
FAQs
Why is it so difficult for me to clean my house?
If you are struggling to keep your home clean, it may be because you do not have a steady schedule to stay on top of areas before they become overwhelming and more difficult to clean. Setting up a timetable to work on smaller areas more often will help you to hold yourself accountable and tackle tough areas gradually, to prevent you from becoming overwhelmed.
How do housekeepers clean so fast?
Housekeepers clean homes and tricker areas fast by having a series of cleaning tips and products at their disposal for any task, allowing them to tackle spots quickly as they come to them. They also create a detailed plan to avoid circling a room more than once, stopping themselves from going back on themselves and repeating tasks.
---
Although avoiding these tough spots might be one of the hardest bad cleaning habits to break, once you get into the swing of doing them regularly, it won't feel like such a chore. Not only will you have a good routine down which will make time fly, but the more you clean them the easier they are to maintain overall. The hard work pays off in the end.
Sign up to the Homes & Gardens newsletter
Decor Ideas. Project Inspiration. Expert Advice. Delivered to your inbox.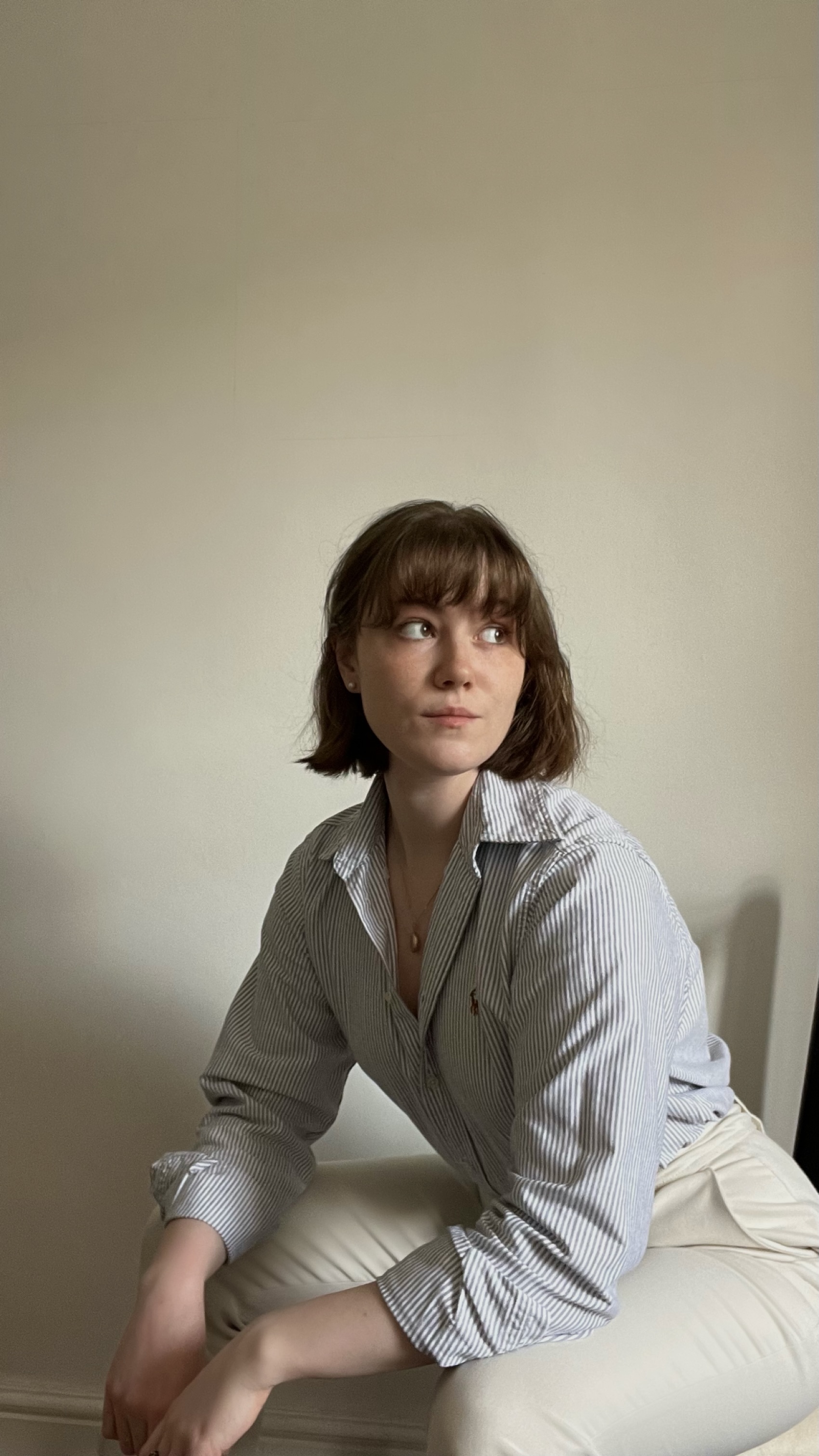 Chiana has been at Homes & Gardens for a year, having started her journey in interior journalism as part of the graduate program. She spends most of her time producing content for the Solved section of the website, helping readers get the most out of their homes through clever decluttering, cleaning, and tidying tips – many of which she tests and reviews herself in her home in Lancaster to ensure they will consistently deliver for her readers and dabbles in the latest design trends. She also has a first-class degree in Literature from Lancaster University.