How to clean an oven rack – 3 methods that work and the one you should never try
Experts reveal how to clean an oven rack so that it looks all shiny and new again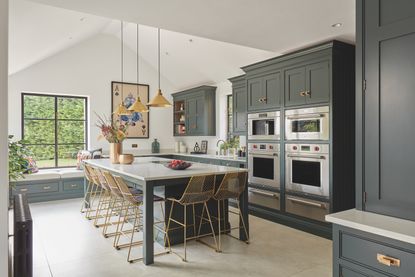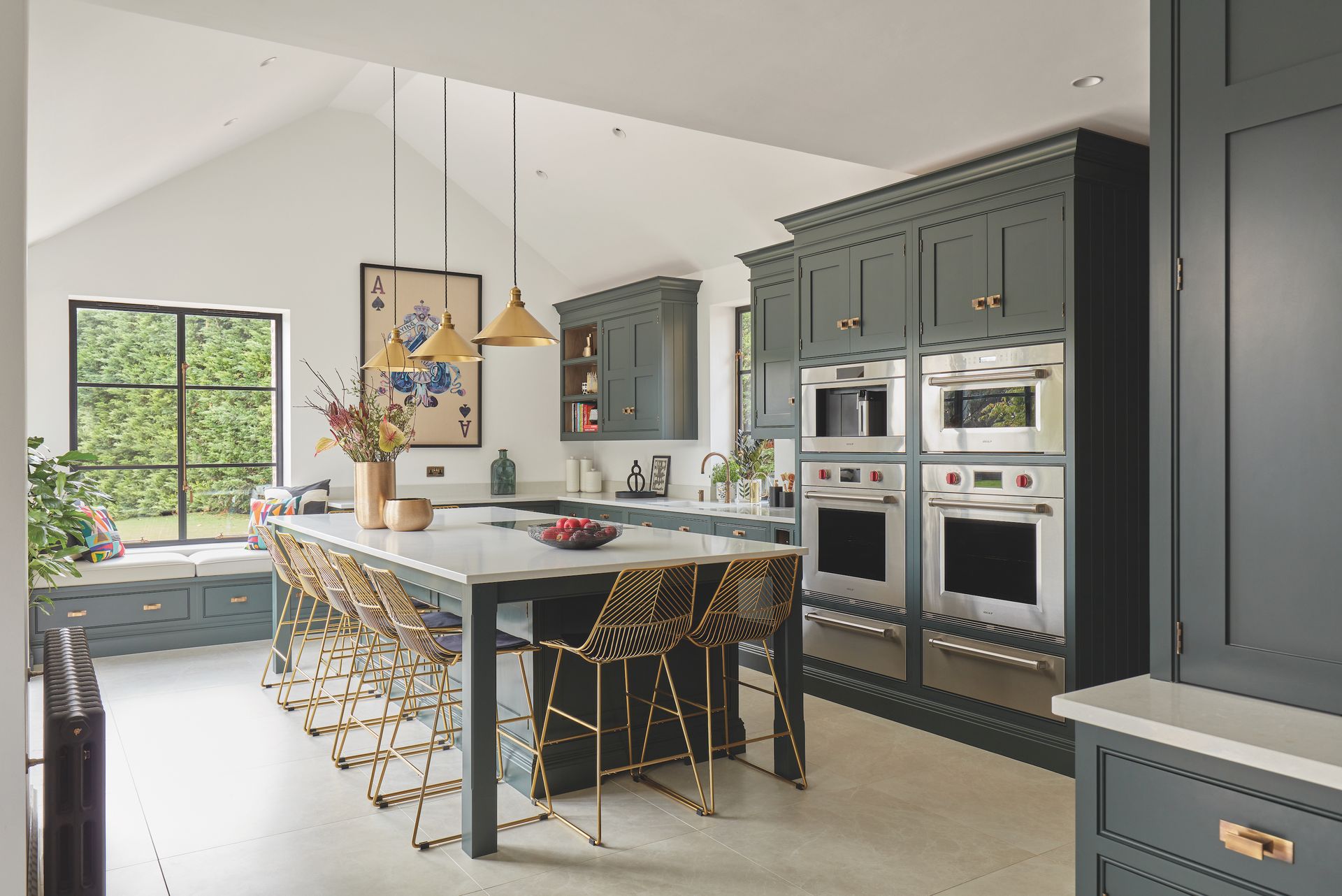 (Image credit: Tom Howley)
It might not be a treasured task, but knowing how to clean an oven rack is a handy hack to have up your sleeve so you don't have to call in the professionals every time yours needs a deep clean.
An important element of cleaning an oven, having sparkling racks will help keep it sanitary, and minimize odors, too.
A top pre-cleaning tip is to soak your oven racks to make it easier to remove stuck-on-food. 'Pre-soaking is always a great idea while you are cleaning the rest of the kitchen,' says Michael Silva-Nash, Executive VP of Molly Maid. 'Also, a great preventative measure is to place a cookie or baking sheet under baking dishes that may drip. This will help avoid messes.' Here, we share more ways to clean an oven rack.
How to clean an oven rack so it's sparkling again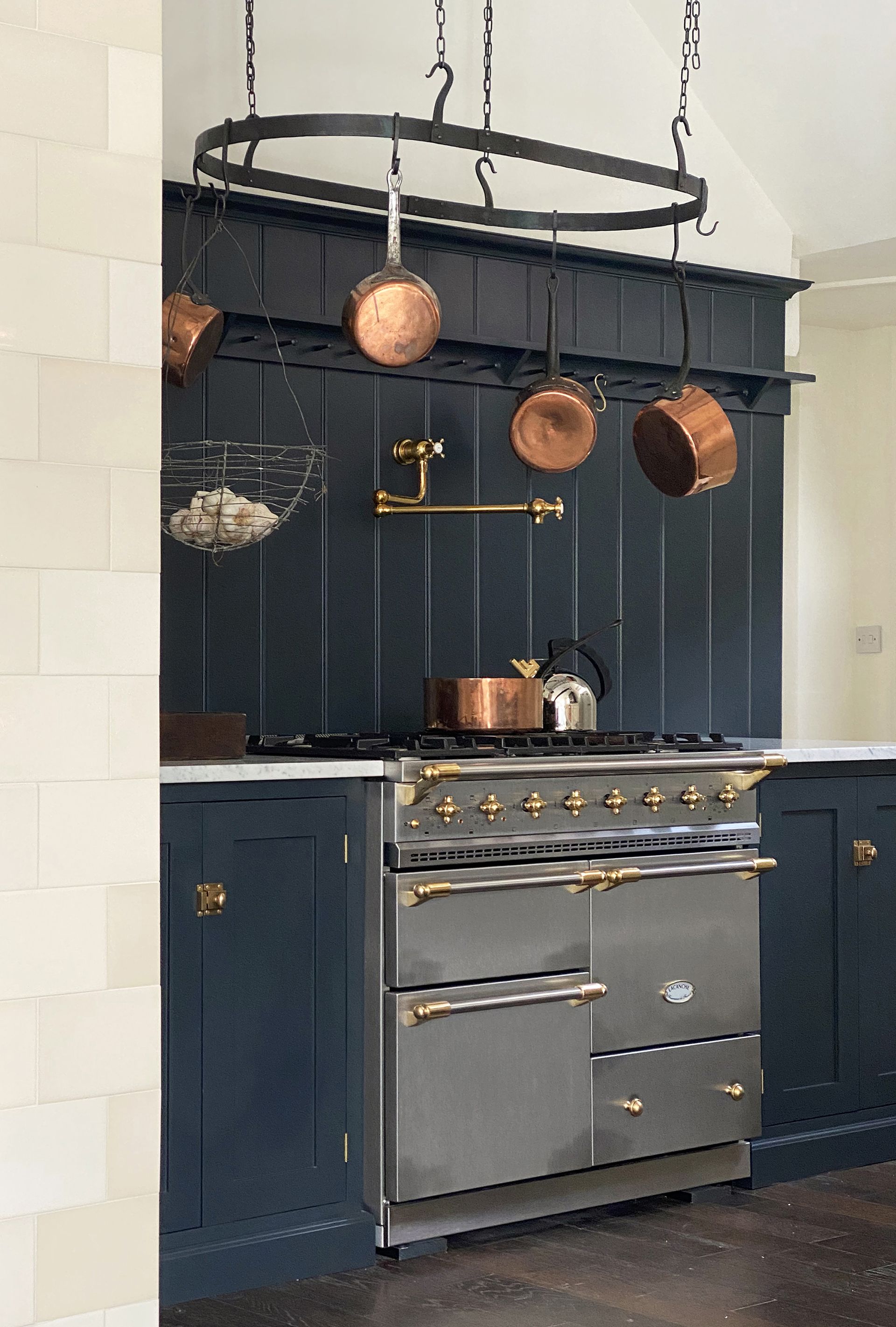 You'll need to give your oven racks a good deep clean a handful of times a year so that food waste, grime and buildup doesn't become a problem that causes bad smells. We've tapped a host of experts to give us their top tips on how to clean an oven rack below.
1. How to clean an oven rack with baking soda and vinegar
Cleaning with baking soda is an excellent way to remove burnt on food, but when mixed with vinegar, the blend is guaranteed to get your oven racks looking shiny and new again, fast.
'To clean an oven rack naturally, you can use baking soda and vinegar in a bathtub,' says Michael. 'Put a towel down first to prevent scratching.
'Then, just sprinkle some baking soda over the oven rack and then spray it lightly with vinegar. Once the foaming stops, just soak the rack in hot water for a few hours or overnight. In the morning, drain the bath and wipe the racks with a sponge or soft cloth.'
You can also use lemon juice instead of vinegar. In both cases, we would recommend doing a spot test on your bath to ensure the combination doesn't tarnish the finishes. Better still, you might have a large plastic container indoors or out that you can use.
2. How to clean an oven rack with aluminum foil
There are two ways you can clean an oven rack with aluminum foil. First up, you can simply use foil as a scourer.
'To remove stubborn or burnt on food, you can ball up some aluminum foil for some scrubbing action,' says Michael Silva-Nash. 'If you do this while the rack is still in the oven, be sure to put something on the bottom of the oven to catch everything that falls off.'
Secondly, for a really deep clean, you can use the bath tub again. Wrap the racks in aluminum foil, not forgetting to put your towel down, and place them in the bath. Cover the racks with hot water and throw in a couple of dishwasher tablets.
Leave to soak over night before unwrapping the racks and wiping down with a soft cloth.
3. How to clean an oven rack with dishwasher detergent
It's back to the bath tub (or container) for a good clean with powdered or liquid dishwasher detergent. If you don't have baking soda or white vinegar to hand, you can use powdered dishwasher or laundry detergent to clean your oven racks.
Sabrina Fierman, of luxury cleaning firm New York's Little Elves, says: 'First, line the tub with an old towel to avoid scratching it, then place racks on top and cover with hot water and half a cup of dish detergent.
'Leave the racks in the soapy water solution overnight for about 12 hours, and make sure that nobody will have to use the bathtub during this time.'
Then, drain the water and rinse with a soft cloth or sponge.
4. How to clean an oven rack with Bar Keepers Friend
There are some commercial products that are very effective at cleaning an oven rack, and Bar Keepers Friend is one of them.
'First, make a paste with water and brush it on the racks to cover them completely,' says Sabrina. 'Let the paste sit for 45-60 minutes and then scrub off with an abrasive sponge and rinse well.'
She adds: 'This is the most effective method and requires very little time and elbow grease. Bar Keepers Friend will not damage your other kitchen surfaces if it splashes, but I'd still recommend doing this in the tub with an old towel to protect the tub.'
What not to use when cleaning an oven rack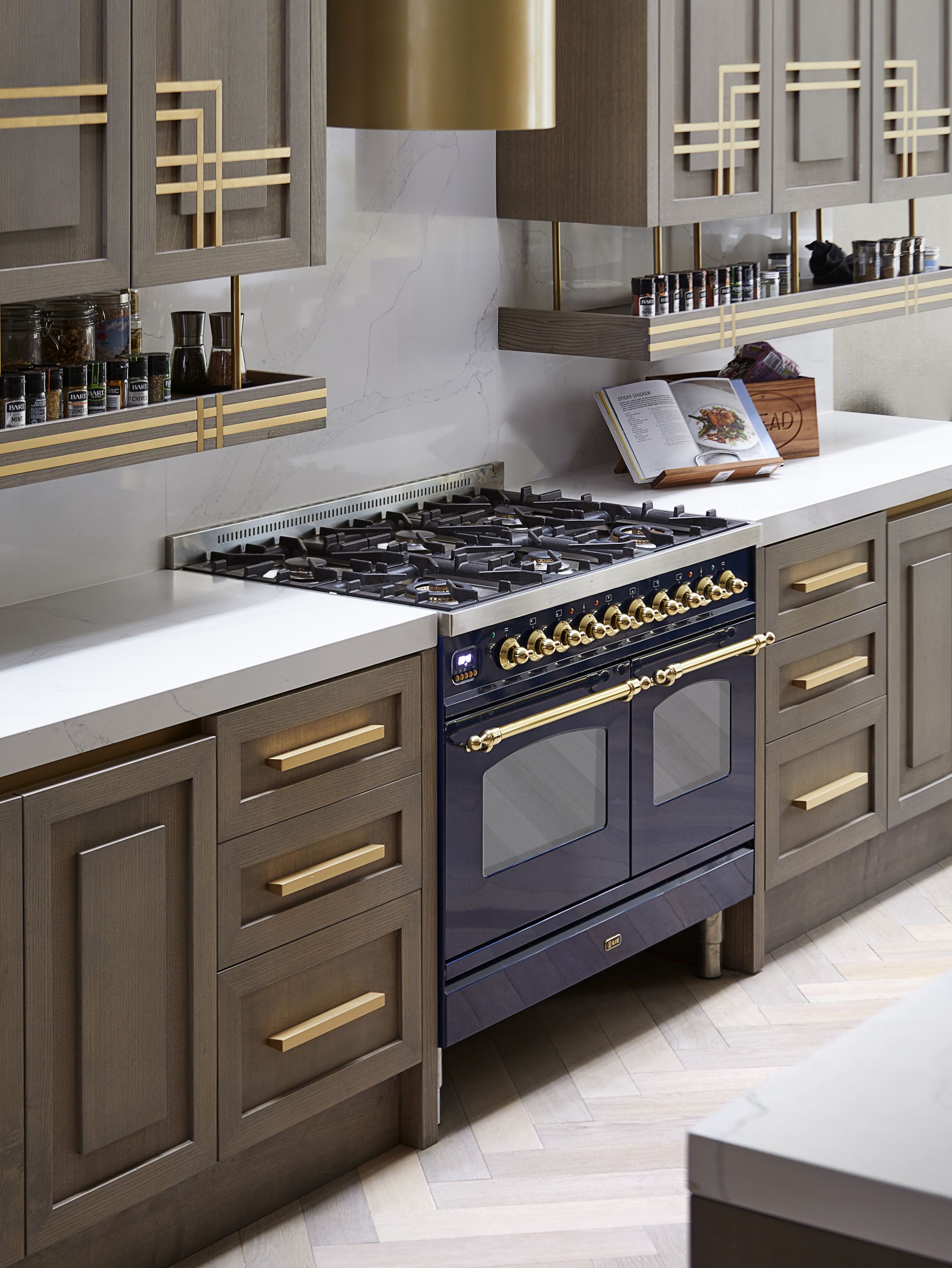 One product to steer clear of? Ammonia. You may see some sites suggesting wrapping the oven racks in trash bags with an ammonia solution inside to soak. However, ammonia is an irritant and can upset eyes, nose and face without protective gear.
It's a better idea to stick to baking soda, white vinegar, dishwasher detergent or a commercial product like Bar Keepers Friend.
What is the easiest way to clean my oven racks?
The easiest way to clean your oven racks is to use a commercial cleaning product like Bar Keepers Friend, according to Sabrina Fierman.
Soaking your oven racks for an hour or so in a Bar Keepers Friend paste before scrubbing it clean is a quick and effective option.
How do I make my oven racks shiny again?
If your oven racks are almost hidden under a buildup of grime and burnt food, you can make them shiny again with baking soda, white vinegar, a good overnight soak, and bit of elbow grease.
Sign up to the Homes & Gardens newsletter
Decor Ideas. Project Inspiration. Expert Advice. Delivered to your inbox.
Ruth Doherty is an experienced digital writer and editor specializing in interiors, travel and lifestyle. With 20 years of writing for national sites under her belt, she's worked for the likes of Livingetc.com, Standard, Ideal Home, Stylist and Marie Claire as well as Homes & Gardens.