5 cleaning hacks to avoid – according to the experts
These online cleaning tips could be bad for your health and home – here is what experts recommend instead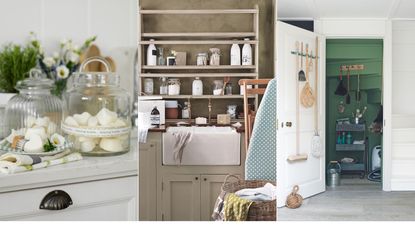 (Image credit: Future)
Sign up to the Homes & Gardens newsletter
Decor Ideas. Project Inspiration. Expert Advice. Delivered to your inbox.
Thank you for signing up to Homes & Gardens. You will receive a verification email shortly.
There was a problem. Please refresh the page and try again.
We are all looking for ways to clean our home efficiently so that we can get one with more exciting things. Unfortunately, many of the Internet's top cleaning hacks could be damaging your health as well as your home.
We have spoken to experts to hear what they have to say about the top cleaning hacks such as vinegar, Bar Keepers Friend, and laundry detergent and what cleaning tips they would recommend instead.
Cleaning hacks to avoid
The internet can be host to a variety of cleaning miracles that could actually be catastrophes. Here are the ones to avoid.
1. Don't use vinegar for everything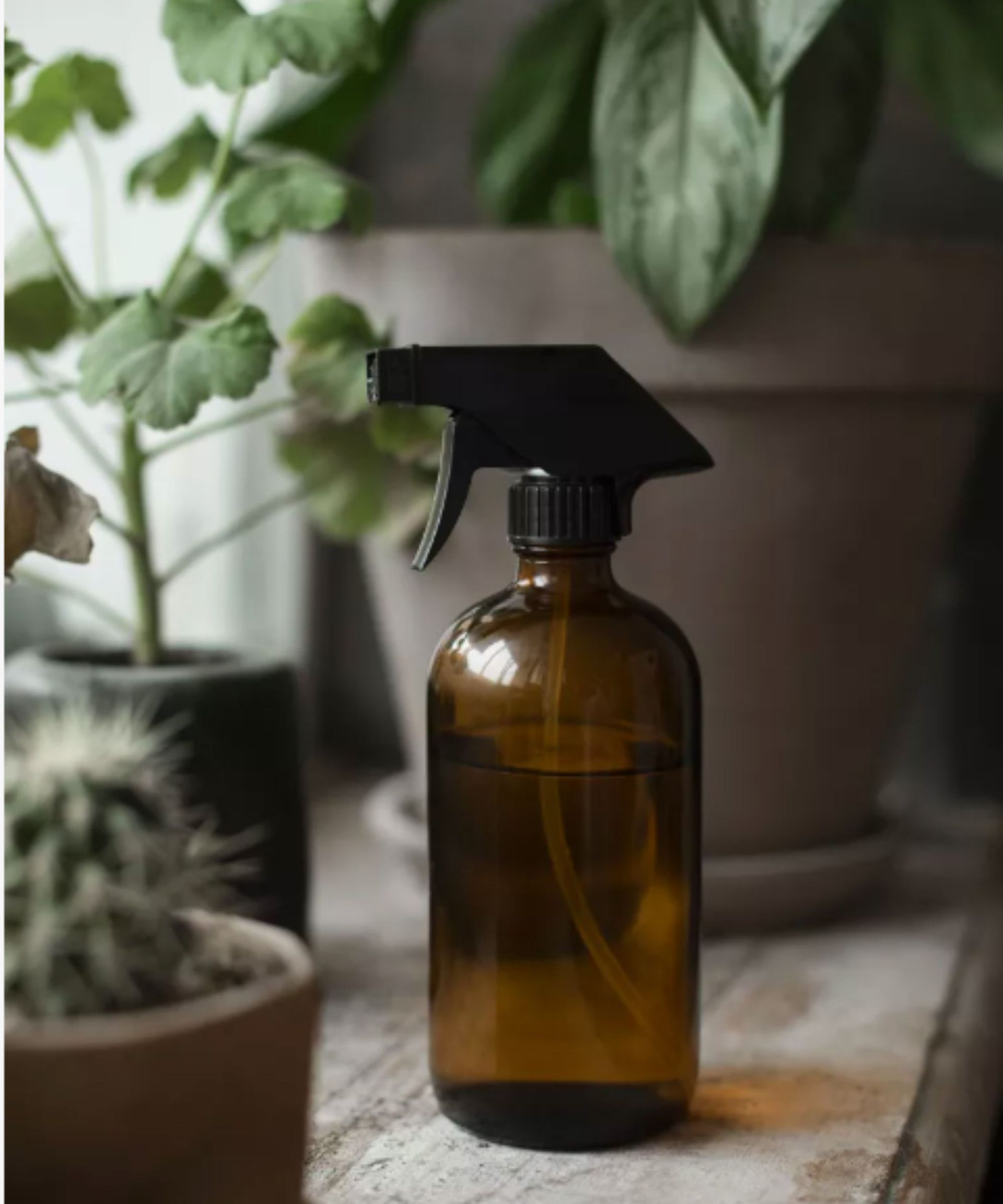 Vinegar has become a cleaning staple in many homes, especially when coupled with cleaning with baking soda. Whilst it certainly has its uses it is best to know restraint when it comes to cleaning with this condiment.
'Vinegar has become a popular natural alternative to cleaners with harsh chemicals. Because of the acidic nature of vinegar, it is great at breaking down dirt and grime and is partially antibacterial,' explains professional cleaner Sara San Angelo, The Cleaning Lady. 'Many experts tout the ability to clean your whole house with vinegar. This is certainly not the case. It is vinegar's acidic properties that make it a poor choice for some surfaces and can cause extensive damage to others.
'Many experts recommend cleaning hardwood floors with vinegar and water, but the acid in vinegar can eat away the hardwood finish over time, making your floors look dull and exposing them to further damage. This is also the case with natural stone surfaces, such as marble and granite. The vinegar can eat away at the surface, leaving them pitted and dull.'
Similar can be said for cleaning with lemon juice. When using these condiments to clean, always do a small spot check first.
2. Keep laundry detergent away from your carpets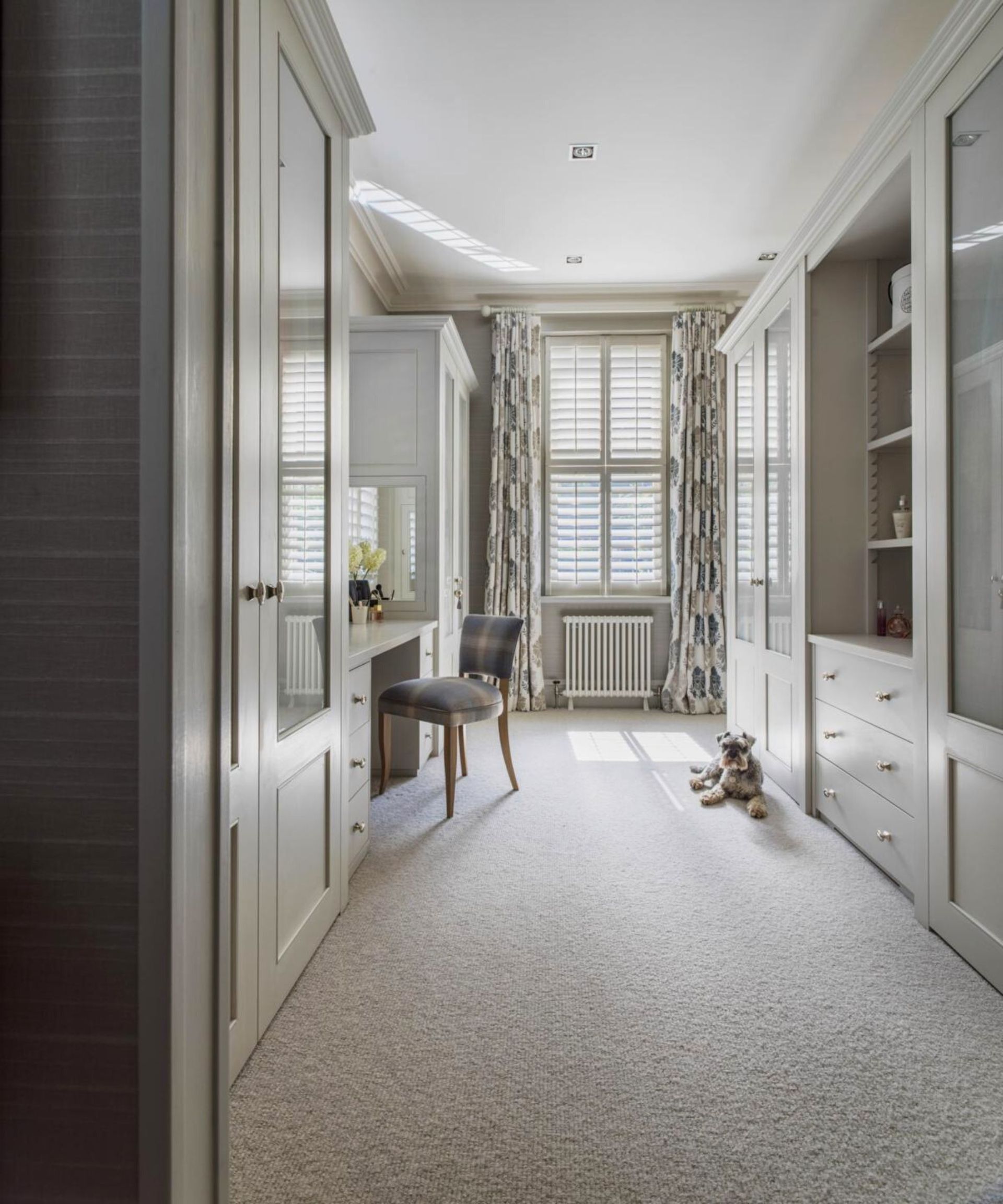 There is a common misconception that because laundry detergent can clean the fibers of your clothes, it can be used to clean your carpets too. This is not necessarily the case.
The chemicals in some detergents can actually damage carpet fibers, making them more likely to fray or stain over time. What's more, the sticky residue that is left behind will attract dirt. It is recommended that you use a dedicated carpet cleaner or shampoo that is specifically designed for the job. Carpets are often an investment in your home, so it is worth investing in keeping them clean correctly.
3. Avoid overloading your toilet with chemicals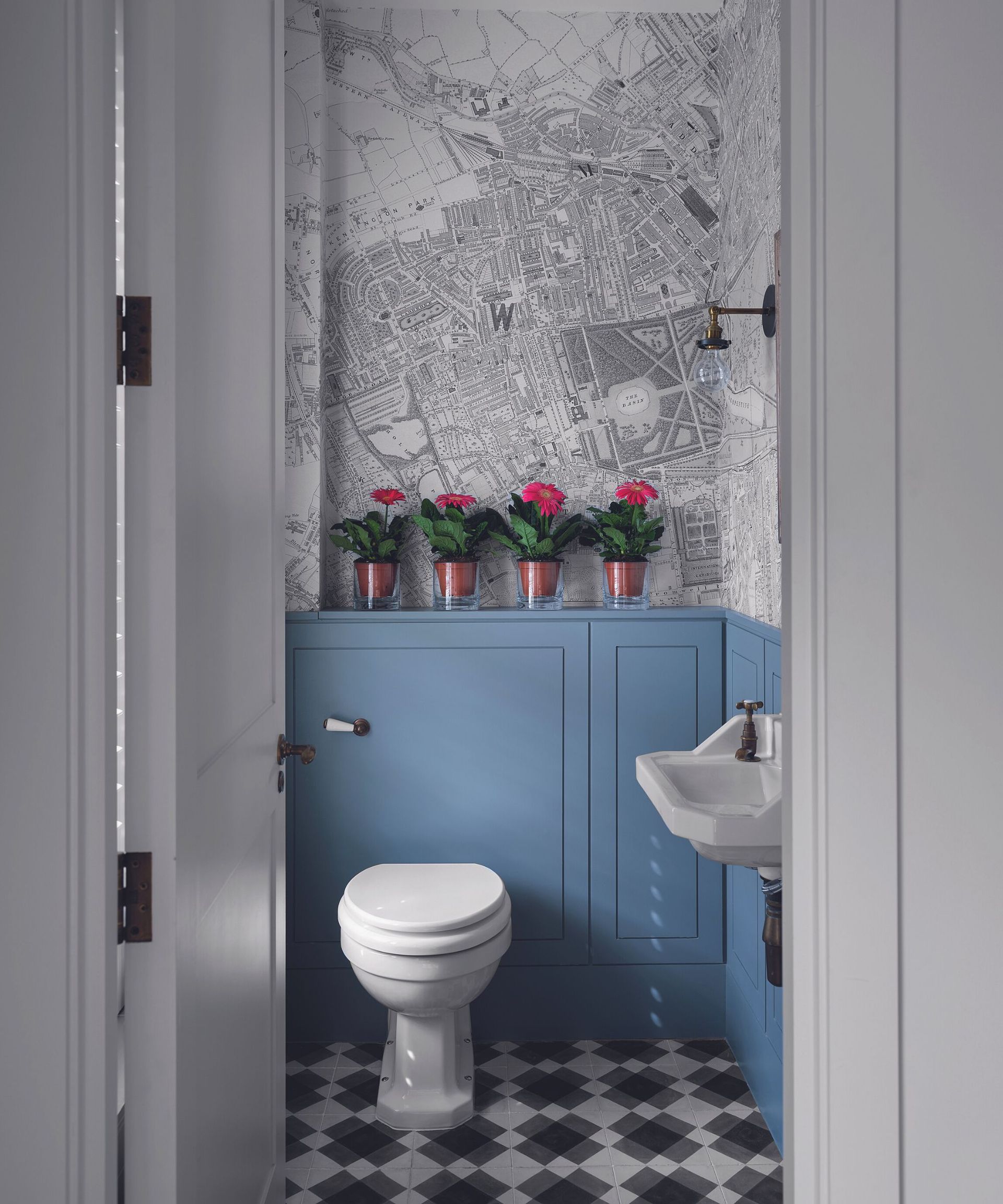 Many internet cleaning hacks are ones to avoid. Trends, particularly video trends, often demonstrate so-called cleaning tips that are visually appealing but could prove to be incredibly toxic. 'There is a disturbing trend on TikTok in which people fill their toilets with dozens of different chemical cleaners to clean them,' explains Sara.
'I can't stress enough how dangerous this is, not to mention a waste of money. Chemicals are not supposed to be mixed. Some cleaners when mixed, like bleach and ammonia, can create toxic mustard gas. Being in a small confined space and mixing these chemicals can easily create toxic gases that may kill you. Stick with one cleaner and save money and your life.' she warns. It is much safer to clean a bathroom with single, recommended products only.
4. Use alternatives to bleach for cleaning grout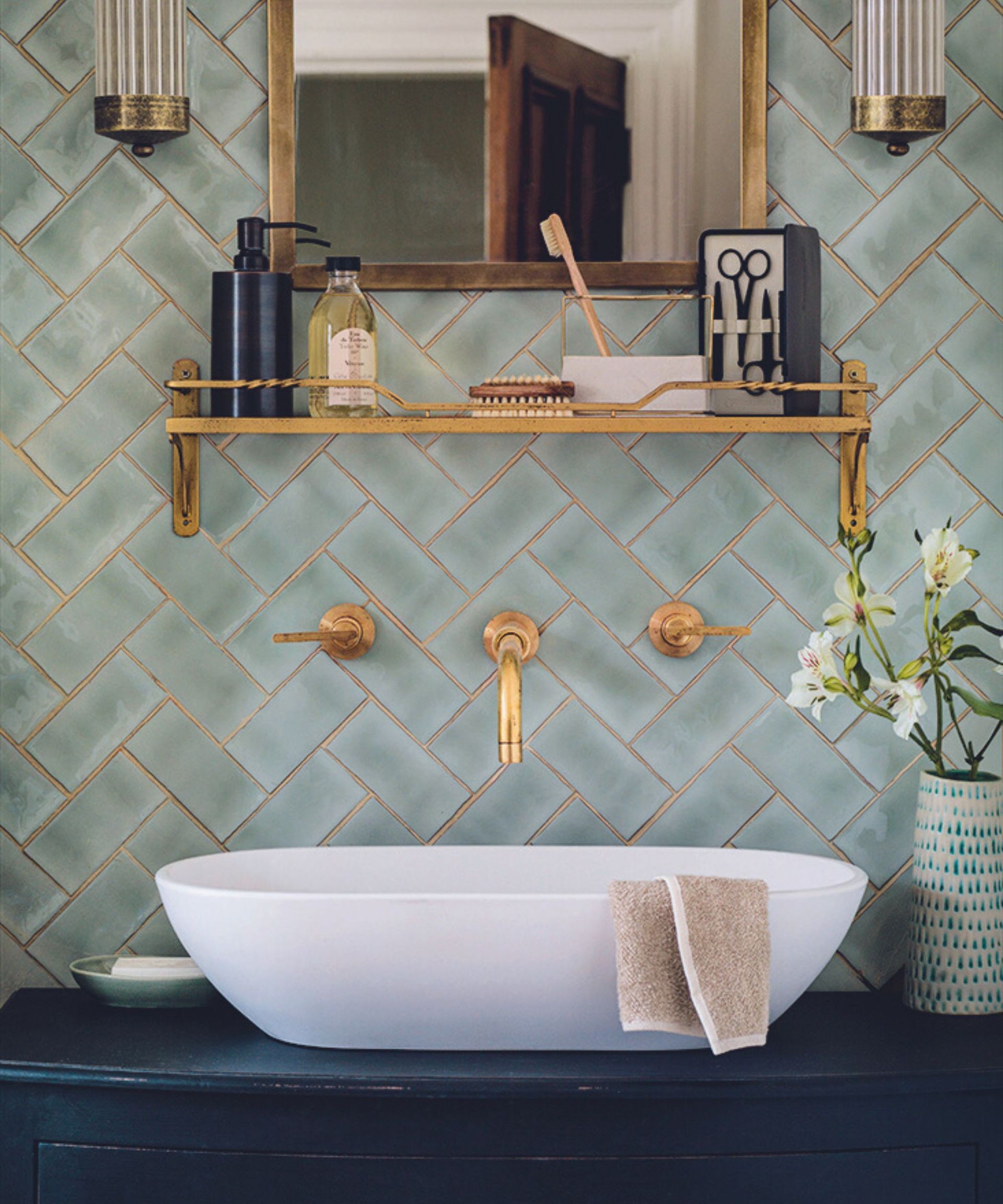 Bleach is surprisingly good at dealing with a whole range of household issues - however, cleaning tiles and grout with the chemical is not recommended.
Cleaning solutions that contain bleach or ammonia might be convenient when cleaning other areas of your bathroom such as the toilet, or when cleaning a kitchen floor, but applying them to your tiles can erode the grout over time, allowing them to become dirtier with time. They can also fade the color of your grout, leaving an uneven appearance. Likewise, bleach can actually damage the tiles around them, especially if they are unglazed, and lead to scratches, cracks, or color alterations.
If you must use ammonia-based products to remove tough stains or scum build-up, dilute the ammonia or bleach thoroughly, scrub carefully, and fully rinse the area afterward.
5. Don't rely on Bar Keeper's Friend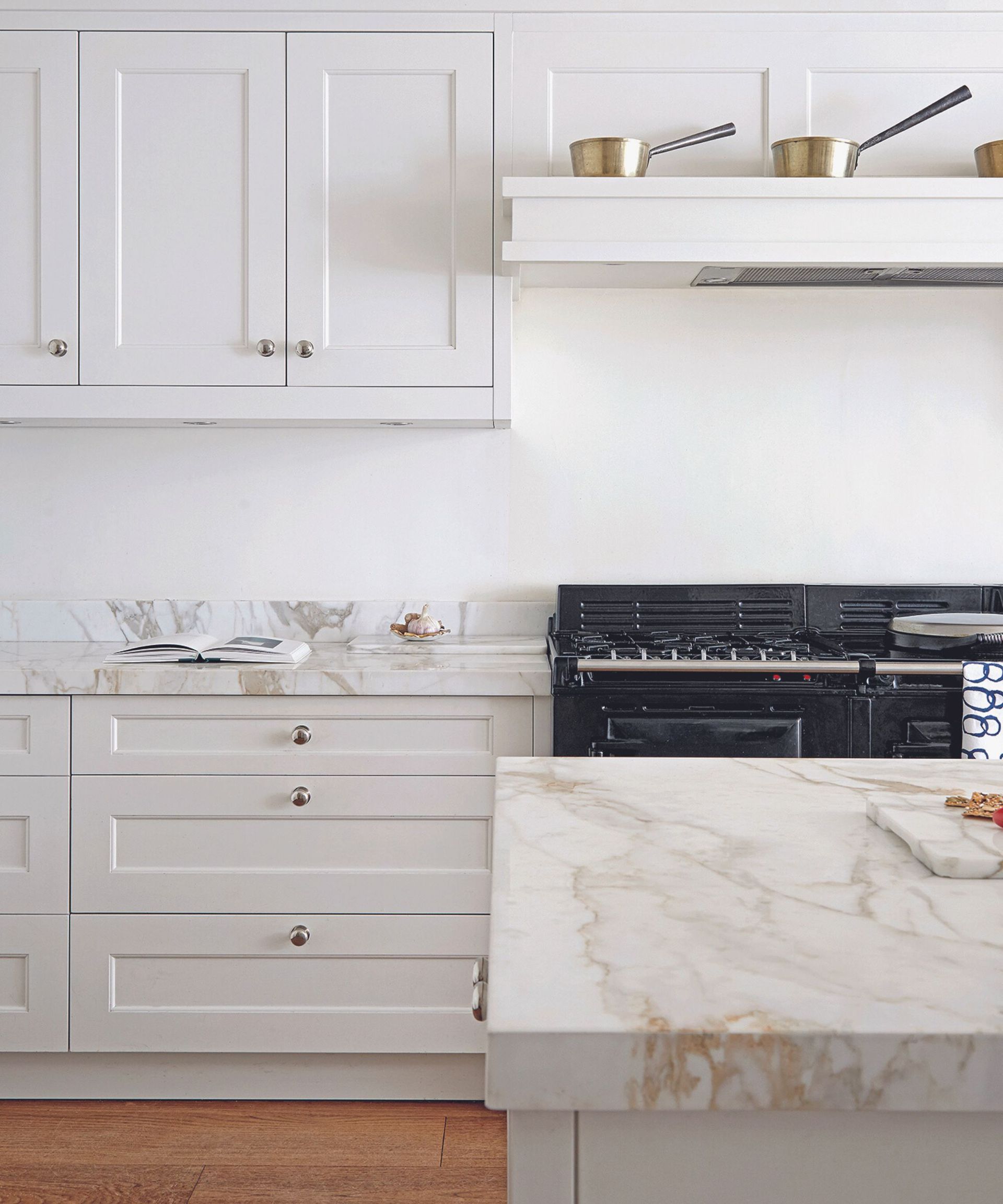 Many people may claim to rely on one 'miracle' product that they use for everything. Whilst this might save money, it could result in taking risks with your furniture and home. Bar Keepers Friend is one of these, Sara explains, especially when cleaning a kitchen.
'Bar Keepers Friend has grown in popularity thanks to viral videos of burnt pots and pans becoming sparkly clean with the product. It is true that Bar Keepers Friend is a great product for stainless steel, porcelain, and other non-porous surfaces and I have used it for years. But there are a lot of mixed messages out there when it comes to using it on stone countertops like marble and granite,' Sara comments. 'The bottom line is, like vinegar, Bar Keepers Friend is an acid and can eat away at the surface of the countertop. Sometimes it causes immediate damage in the form of bleach-like stains on the surface which you can not fix.
'They do make a granite and stone cleaner which is where some of the confusion may lie but leave the regular Bar Keepers Friend to non-porous surfaces,' she adds.
Cleaning tips to remember
When it comes to cleaning, the products designed to clean are usually better or safer than at-home alternatives and there are many eco-friendly options out there too.
A golden rule to follow with cleaning is to try the least harmful approach first. Use your cleaning products progressively as needed so that you only use the most aggressive techniques such as bleach as necessary.
What is the most efficient way to clean?
Whilst everyone cleans differently, there are a few recommended things you can do to speed up the process:
1. Start by picking everything up from the floor and sides to reduce clutter and make other tasks easier
2. Divide your tasks up into smaller daily tasks – such as cleaning down kitchen sides, weekly tasks - such as cleaning the bathroom or hoovering, and monthly tasks.
3. Conquer your cleaning one task at a time, not room-by-room. Cleaning room by room forces you to restart tasks over and over. Instead, consider hoovering every room before moving on to dusting every room and so on.
Sign up to the Homes & Gardens newsletter
Decor Ideas. Project Inspiration. Expert Advice. Delivered to your inbox.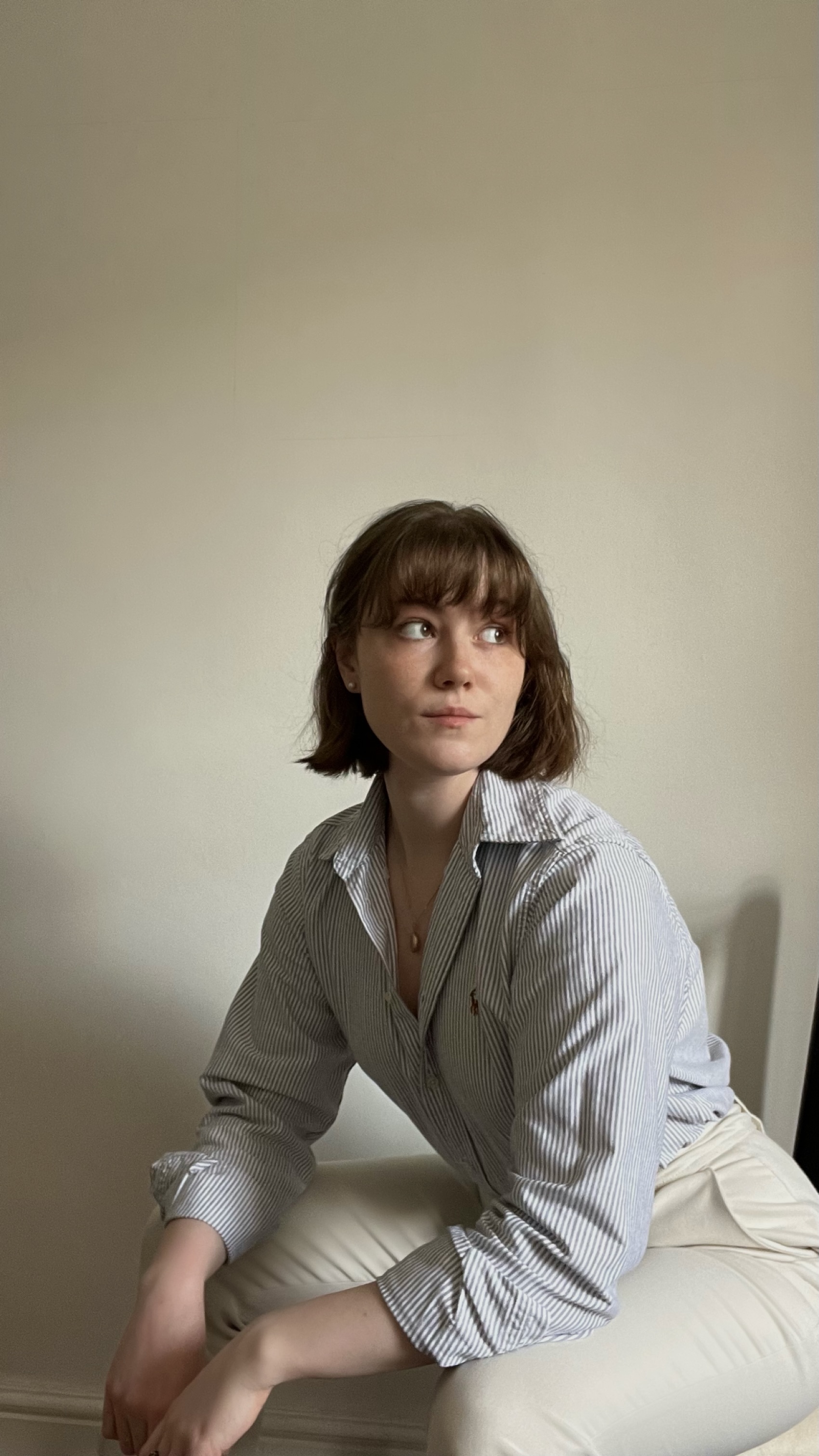 Chiana has been at Homes & Gardens for a year, having started her journey in interior journalism as part of the graduate program. She spends most of her time producing content for the Solved section of the website, helping readers get the most out of their homes through clever decluttering, cleaning, and tidying tips – many of which she tests and reviews herself in her home in Lancaster to ensure they will consistently deliver for her readers and dabbles in the latest design trends. She also has a first-class degree in Literature from Lancaster University.